Sword Art Online The Movie: Ordinal Scale Review

darkstorm
•
Quick disclaimer; prior to seeing this movie, I had not seen a single episode of Sword Art Online. This particular reviewer only knows the basic concept of the show, can visually recognise a few of main characters based upon artwork seen on the internet and, as a Yuki Kajiura fan, has a few pieces of music from the series on my iPod, but that is it. If you're looking for a review from a die-hard SAO fan, you won't find it here. However, if you're interested to know if the film can stand on its own outside of fan service or whether SAO-newbies can enjoy it too, please read on.
Now that that's out of the way!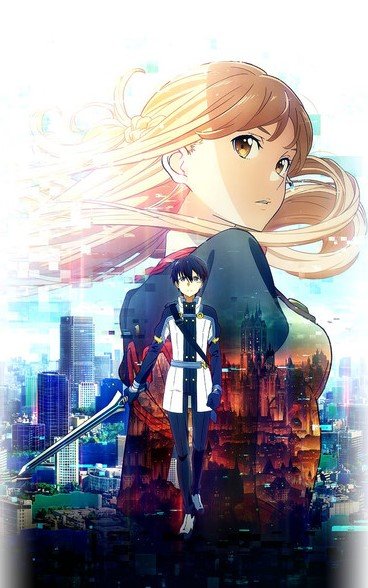 It's 2026, and the survivors of the Sword Art Online game have moved on with their lives in the real world, including the now-famous heroes Kirito and Asuna who are planning their lives together whilst applying for colleges. However, a brand new augmented reality title has just been released and it quickly becomes extremely popular, allowing players to participate in a variety of games and earn rewards such as free food and gym vouchers, whilst remaining conscious in the real world. Of course, the SAO survivors have quickly taken a liking to this new game, but as secret boss battles start popping up around the city and players start experiencing real life consequences from said matches, things quickly become far more sinister.
If you are new to the Sword Art Online franchise, and are wondering if there's any point in seeing this movie, you'll be pleased to know that the film kindly takes time at the start to summarise the story of SAO. Granted, it's as basic as they can get but it was enough to clearly show where the characters are at in this point of their lives; they're survivors of a MMO that had them trapped for two years, fighting for their lives and losing friends along the way. Their actions are also legendary, with a book detailing the events and the names of survivors, who are now trying to move on from that monumental experience.
Saying that, the film does not go out of its way to detail character relationships and who is what, so a newbie like me was constantly wondering many things that veteran fans will most likely not blink twice at whilst watching. For example, why is there a pixie-like character calling the main characters 'mum' and 'dad' that seems to exist in the virtual and real world? How does Kirito know these seemingly important scientist/government people? And who are the various female side-characters that seem to know the main protagonists? (According to a wiki I read, one of them is supposed to be his cousin but I did not get that at all when watching the film).
The actual plot of the movie, thankfully, is very straightforward. Although it uses the pixie character and the other females to further push the plot in places, you do not need to fully understand who or what they are to comprehend what is going on. If you get the overall gist of the above summary and have general knowledge of video games, you'll be fine to watch this without prior familiarity with the series.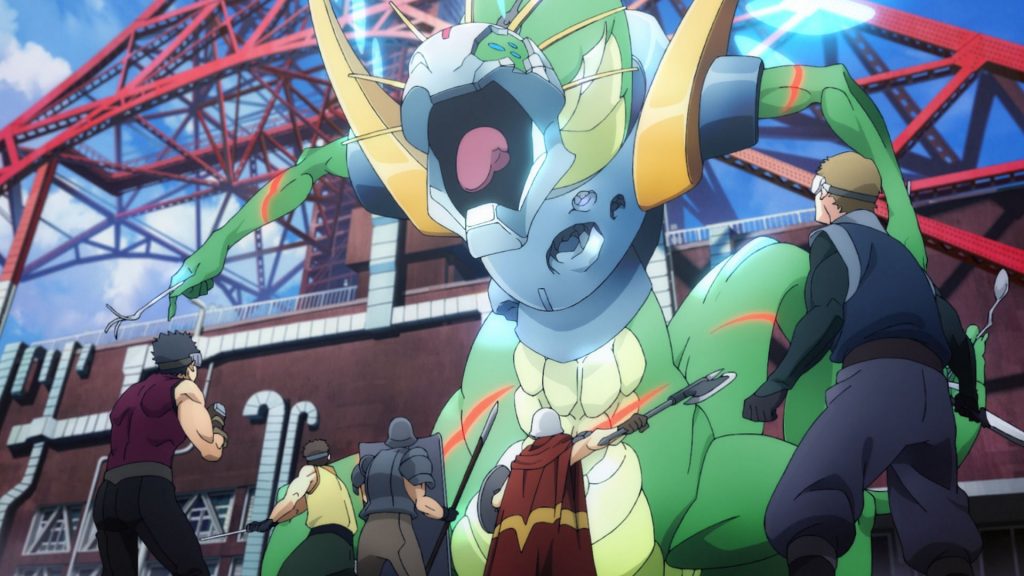 The 'Ordinal Scale' part of the movie title is actually the name of the brand new augmented reality (AR for short) video game that requires people to purchase a headset, which then creates gaming challenges, shops, messaging capabilities and more but in the real world. The AR game itself, whilst incredibly creative, does stretch itself a little too far in terms of believability. The game is freshly launched at the start of this movie and yet it's managed to integrate itself into the culture so quickly that it extends from video games to gyms to even how we pay for food; it's quite farfetched to say the least. In a VR game the believability can be  stretched as far as you want because the player is stationary and taken out of the real world, but an AR is in real life, so the stretches of plausibility are at breaking point in parts of the movie. You could also argue that the random boss fights that occur in the city are pushing it, especially since the plot relies so heavily on having all the Sword Art Online survivors participating, but considering that last year we had a mass crowd of New Yorkers running into a park to catch a Vaporeon when Pokemon Go was released, suddenly it doesn't seem so ridiculous. In fact, you could see the whole Ordinal Scale as a future evolution of Pokemon Go, which is both fascinating and terrifying in places.
Regardless of the plausibility, the game does allow for a lot of big scale battles and imaginative environments; some of which may seem like a weird clash of cyberpunk and fantasy. The final boss of the movie seems overly bombastic and cheesy but it's all in the spirit of fan service, giving the characters a grand 'hurrah!' that fans will love and making the movie feel like a big-budget epic rather than just several episodes mashed together.
The weakest links of the story, however, are the villains and their overall goal that relates to the new character Yuna; the first villain we meet, Eiji, gets set up for what seems to be an interesting arc, having been part of the SAO experience. His relationship with Yuna is also established as being very important to him, but the end of it is flatly cut off so the build-up feels like it was for nothing. As for Yuna, her origins became clear once the main big baddie comes to the forefront; they both have a better payoff but sadly they're still one-dimensional characters that attempt to go for the emotional tie-up without any of the proper groundwork set up to make it truly work.
At the centre of the story, though, are Kirito and Asuna. They are the leads of the series too but the movie does dedicate a lot of screen time, especially the quieter moments, to further develop their relationship. Going in I didn't expect much from them and was surprised to find them quite endearing, even cheering for them as the film went on. What made them enjoyable to watch was the movie's refreshing take on their relationship; for long standing couples in media, writers can get into a terrible habit of recycling the same gags and pointless drama to keep the brush of 'early love' going but only end up making the couple in question act like idiots and the writers themselves seem like they're incapable of writing a proper relationship. I was fully expecting a series of boob gags, Asuna to be a token tsundere and Kirito a bumbling fool, but we get none of that in the movie. Instead, the couple have legitimate conversations. They are not afraid to be vulnerable around each other, and they also share tender kisses and discuss their future together, which is very rare in anime. Even when the movie does use a few older sappy tropes, such as them promising to see the stars together, you want them to get to that stage and live happily ever after because you've seen them grow and fight together, for each other and themselves.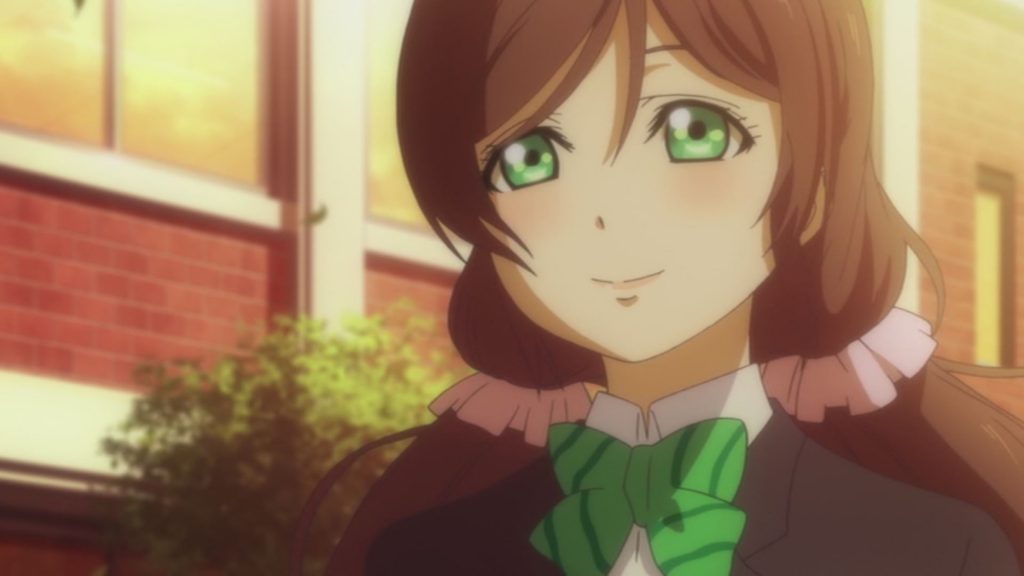 Series composer Yuki Kajiura returns to score the movie and all of her established musical elements are in here; powerful strings, techno beats and female operatic vocal cues. There's nothing in the score that really pushes what we've already come to expect from her, but fans will be pleased to pick up a few remixes of her well known tracks, such as Swordland, in the background.
Animation is a highlight for obvious reasons; fans who love the original style will be thrilled to see a bigger budget version with beautiful animated fight scenes which take full advantage of the extra cash to make them feel as impressive as possible. And since a few SAO bosses make a comeback, you can enjoy them on the big screen as well. There are a few lulls in the quality, however, as a couple of dialogue-heavy scenes rely too much on mostly static images; granted the conversations tend to take place either within an MMO world or AR alternative, but there's a few scenes where more could have been done to make the exposition parts of the story flow better to help the audience feel less bored.
Sword Art Online Ordinal Scale is a fun romp; mostly for the fans for obvious reasons but the plot is simple enough for non-fans to enjoy as well. It's larger than life, creative, a bit cheesy in places and sprinkled with a couple of unnecessary fan service shots of Asuna's figure shoved right into the camera. But it's easy to see why the franchise has become such a hit with fans, and the movie is a love letter to them as well as opening a new chapter for the characters. Oh, and there's a post credit scene, so stick around to find an extra tease for Sword Art Online fans to lap up.
Sword Art Online: Ordinal Scale is in UK cinemas from 19th April. Purchase tickets from your nearest cinema here.