Manga Animatsu Presents Big Fish & Begonia at the BFI London Film Festival

NormanicGrav
•
In recent weeks Manga Animatsu had been teasing a very special announcement over on social media, and now we have discovered what it is (of course the BFI itself leaked it).
Over in London there's a festival going on called the British Film Institute, or BFI for short, London Film Festival where distributors and directors from all of the countries can gather together to present the films produced from across the world, ranging from old classics to new works. Manga Animatsu teased they have a title of their own joining the line-up, and while there are some Japanese anime included from Studio 4C, the title in question is actually from China.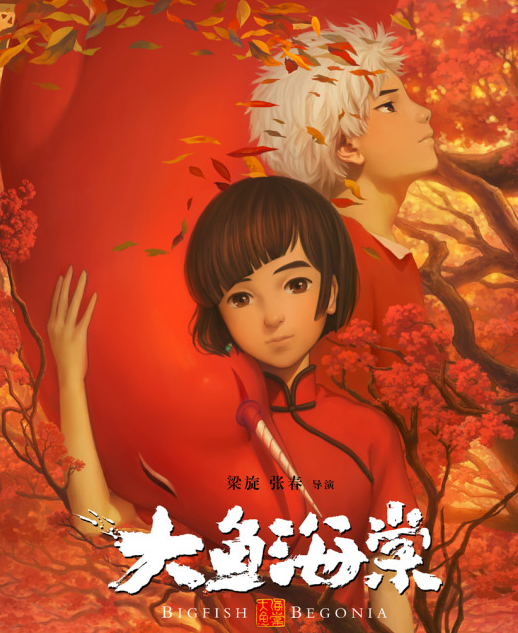 That's right, Manga Animatsu have acquired Big Fish & Begonia, known in China as Da Yu Hai Tang, and will be presenting the film at the BFI London Film Festival. The film will be screening on Sunday 8th October at 14:30 (2:30pm) at the BFI Southbank, NFT1 area, presented in Chinese/Mandarin audio with English subtitles. Tickets will go on sale around 14th September at 10:00am.
BFI describes this film's plot synposis:
Beneath the human world is a mystical domain whose inhabitants, once they turn 16 years old must travel through a vortex to observe mankind for a week. During this time, they are barred from direct contact with the human beings. Young Chun takes the form of a dolphin, but on her journey unwittingly finds herself in a life and death situation involving a human boy that results in her making a huge decision. Chun's world is an incredible magical realm whose residents include a one-eyed man carried in a carriage by cats, a giant two-headed snake and a rat matron who commands her obliging vermin gang. Big Fish & Begonia is an exceptional, visually breathtaking Chinese animated fantasy, as near to the best of Studio Ghibli as you're likely to find anywhere. Think Spirited Away meets The Little Mermaid and you're on the right track.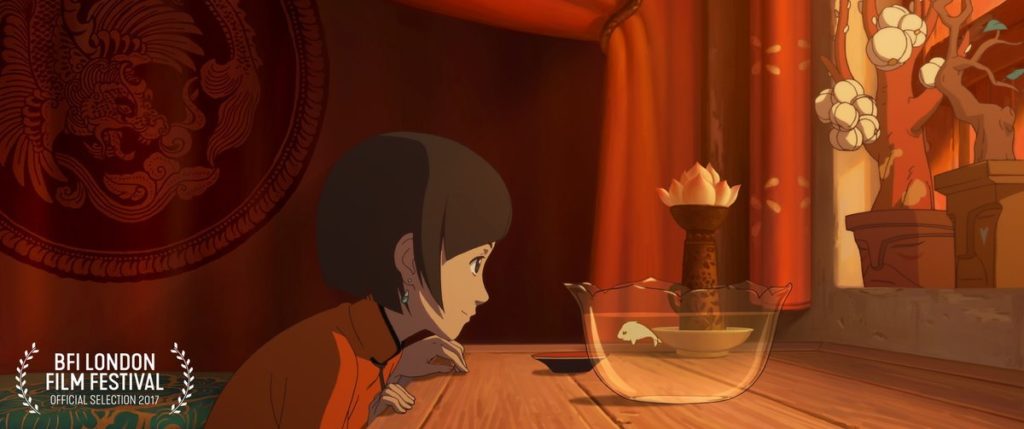 The film is written, produced and directed by Liang Xuan and Zhang Chun, and is animated by B&T Studio which this is their first work. South-Korean studio Studio Mir, known for animating The Legend of Korra & Voltron: Legendary Defender, have also collaborated with the studio to work on the film. The music is also handled by Japanese composer Kiyoshi Yoshida, known for The Girl Who Leapt Through Time, Kaiba and Shigurui: Death Frenzy.
Everyone here at Anime UK News welcomes this film and we would like to see more Chinese works acquired over time. China has a lot of animated films and shows like The King's Avatar, which gathered a cult-following throughout this year, and Monkey King: Hero Is Back, which is getting a PlayStation 4 game based on the film. Manga Animatsu do have another Chinese produced film from a few years ago under their slate called Monster Hunt which is one of the highest grossing films at China's box office.