Netflix unveils Anime Originals line-up and more for 2018

NormanicGrav
•
With Little Witch Academia's second half coming to Netflix around mid-August and the live-action Death Note movie also coming at the end of the month. Netflix have unveiled even more titles joining the fray.
Just to recap, we posted an article a while back in celebration of the arrival of Polygon Pictures' BLAME movie heading to the service. A lot has happened since then. There's currently no updates regarding the anime ID-0 so it won't be mentioned in this list this time around.
Today Netflix held a conference in Japan hosting the latest anime titles heading exclusively to the service throughout late 2017 to 2018. Half of the titles shown are proper Netflix produced while the other half are streaming exclusively. These are all heading worldwide as well so don't expect them to appear on other services like Crunchyroll or Amazon.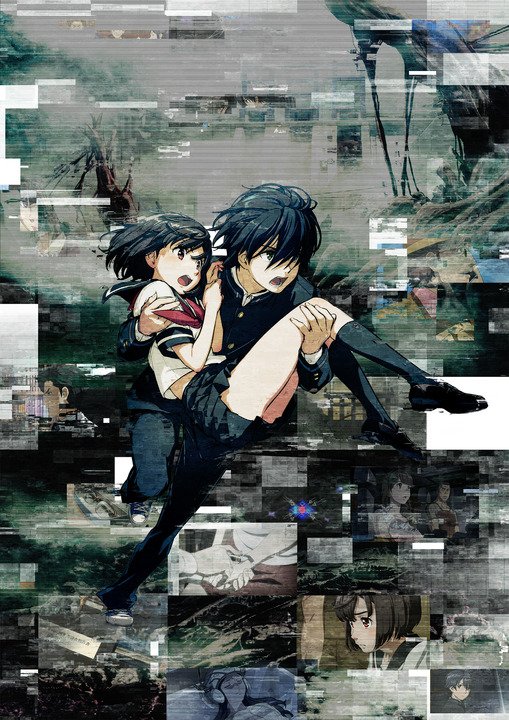 A.I.C.O. -Incarnation-
Streaming Date: Early Spring 2018
In Japan in the year 2035, an accident known as the "Burst" occurs during a research project, spawning an out-of-control artificial life form called "Matter" that has spread throughout the Kurobe Gorge. The research city that was once hailed as the hope for humanity is cordoned off by the government. Two years later, 15-year-old Aiko Tachibana, who lost her family in the Burst, learns something unbelievable from Yuya Kanzaki, a new student at her school. A secret is hidden within her body, and the answer to the puzzle lies at the "Primary Point" that was the center of the Burst. When boy meets girl with the fate of humanity in their hands, what new truth will come to light?
From studio Bones we have a new original series called A.I.C.O. -Incarnation- with director Kazuya Murata helming the project. There will be 12 episodes produced for this Netflix Original show.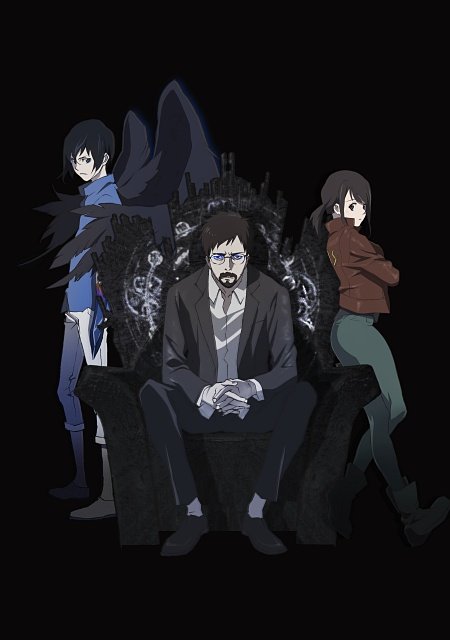 B: The Beginning
Streaming Date: Spring 2018
The plot revolves around an investigator looking into a mysterious criminal organisation and a serial killer called Killer B.
From studio Production I.G. comes the first known Netflix Original show originally under the name Perfect Bones with director Kazuto Nakazawa and Yoshiki Yamakawa. The show will have 12 episodes.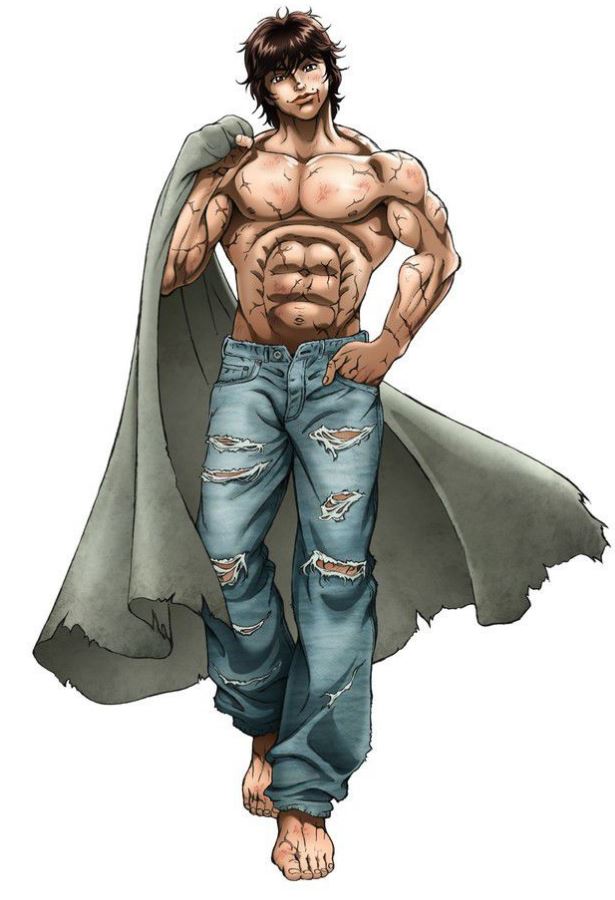 Baki
Streaming Date: 2018
The protagonist, Baki Hanma, trains with an intense focus to become strong enough to surpass his father, Yujiro Hanma, the strongest fighter in the world. Five of the world's most violent and brutal death row inmates are gathering to face Baki. Their objective is to taste defeat — their unmatched strength and skill have led them to grow bored of life itself, and they now seek out Baki in the hopes that he can overwhelm and utterly crush them. In this crisis, other underground martial art warriors gather to fight by Baki's side: Kaoru Hanayama, Gouki Shibukawa, Retsu Kaioh, and Doppo Orochi. An epic showdown between violent death row inmates and Baki and his friends begins!

The arc features underground ring fighters in the no-rules combat environment of death row convicts.
Based on the 1999 manga Baki: New Grappler Baki (which is a sequel to the 1992 manga Grappler Baki), the new anime adaptation will adapt the "Most Evil Death Row Convicts" arc. There will be 26 episodes produced from TMS Entertainment and is also part of the Netflix Original line-up.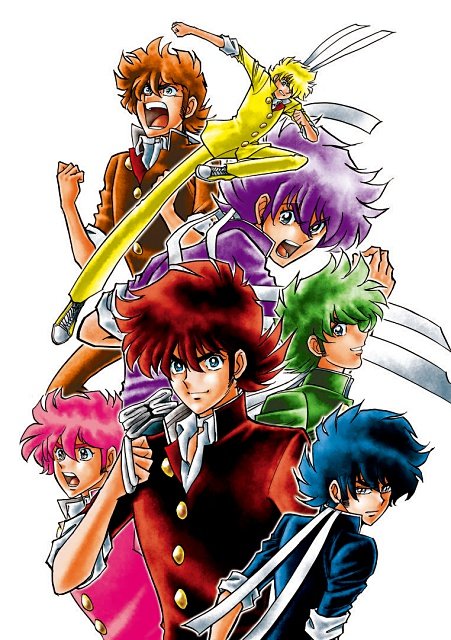 Blazing Transfer Student REBORN
Streaming Date: Winter 2018
One bright fall day, young Takisawa Noboru transfered to over to Honjakuniku High, arriving an hour after the start of classes as the principal instructed him. Everything seemd to be going fine, until the mildly overzealous hall monitor Jonichi Koichi decides to charge him with tardiness, and administer punishment…see in THIS high school, any argument can be won through sports or combat, leaving Takisawa in a bit of a pinch until the lovely Yukari steps in and saves him from making himself even later than he is. But that's just the start of Takisawa's troubles…the school tough, Ibuki Saburo, has set his sights on both mashing the new meat to a pulp, and winning the hand of Yukari away from any potential suitors…in the boxing ring! Will Takisawa be able to defeat Ibuki, win the love of Yukari, and still make it to Calculus on time? Of course, it's all in a day's work for a Blazing Transfer Student!
Based on the 1983 manga Honoo no Tenkousei (translated as Blazing Transfer Student), this is a new adaptation of the source material.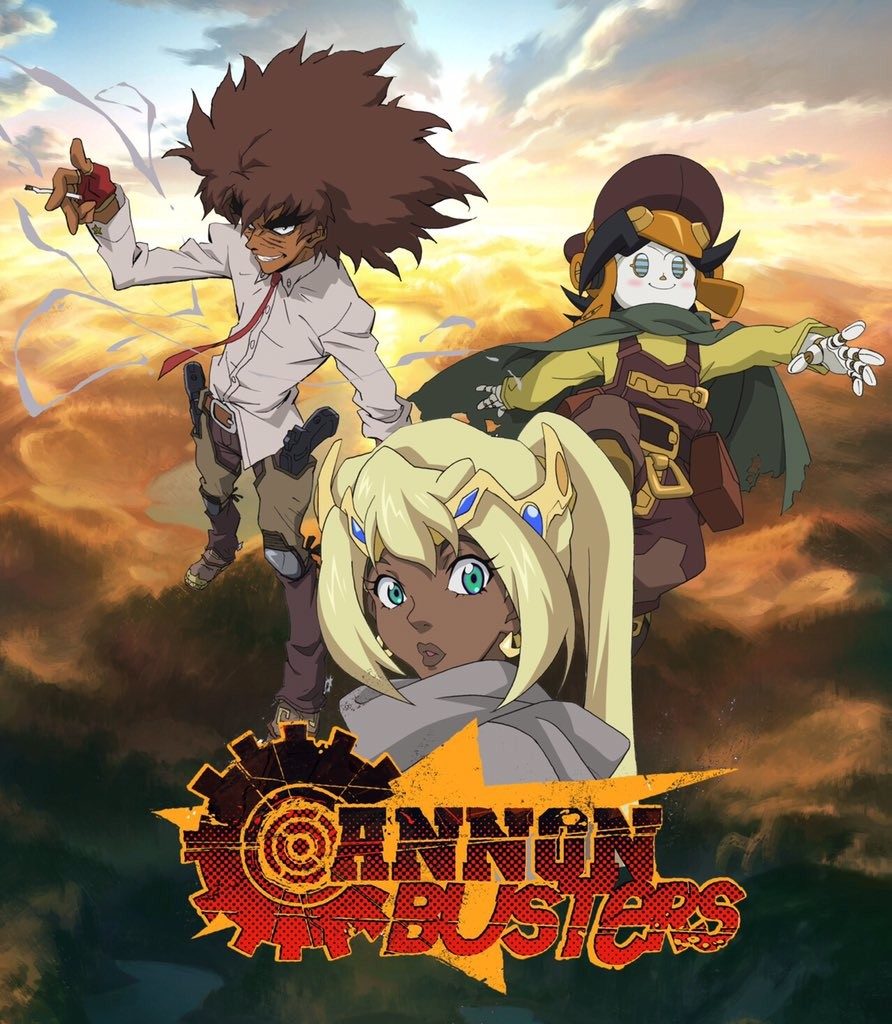 Cannon Busters
Streaming Date: 2018
Follow the adventures and exploits of S.A.M, a high-end, royal-class, friendship droid who's joined by a quirky, discarded maintenance robot and a brash, deadly fugitive. Together, the unlikely trio embarks on an unforgettable journey in a fantastic and dangerous world in search of S.A.M's best friend, the heir to a powerful kingdom under siege.
Following a successful kickstarter, American comic writer LeSean Thomas collaborated with studio Satelight and UK distributor Manga Animatsu to produce an animated adaptation, and Netflix has stepped in to offer more with 12 episodes as part of their Netflix Originals line-up. Creator LeSean Thomas even commented that he preferred having a Japanese studio over an American studio for more trans-genre exploration when adapting his source material.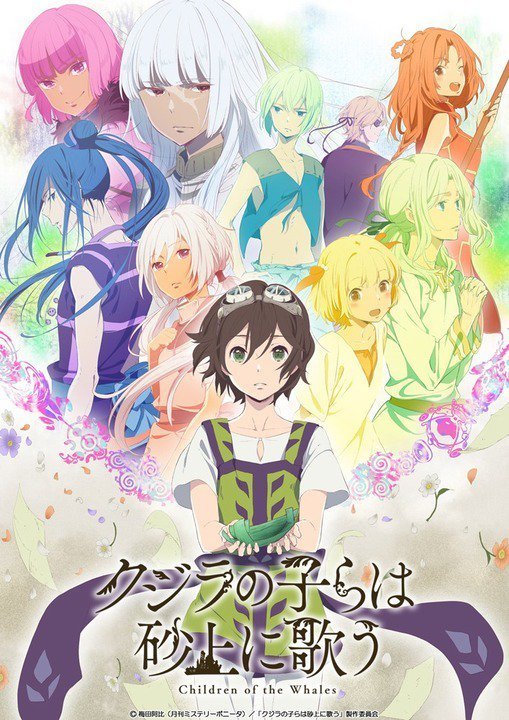 Children of the Whales
Streaming Date: 2018 (Japanese airing date is October 2017)
Chakuro is the 14-year-old archivist of the Mud Whale, a nigh-utopian island that floats across the surface of an endless sea of sand. Nine in ten of the inhabitants of the Mud Whale have been blessed and cursed with the ability to use saimia, special powers that doom them to an early death.

Chakuro and his friends have stumbled across other islands, but they have never met, seen, or even heard of a human who wasn't from their own. One day, Chakuro visits an island as large as the Mud Whale and meets a girl who will change his destiny.
Announced a month ago, Children of the Whales is based on the manga of the same name and will be adapted by J.C. Staff and director Kyohei Ishiguro. The anime is set to air this Autumn 2017 in Japan but Netflix will be streaming the show outside the region sometime in 2018.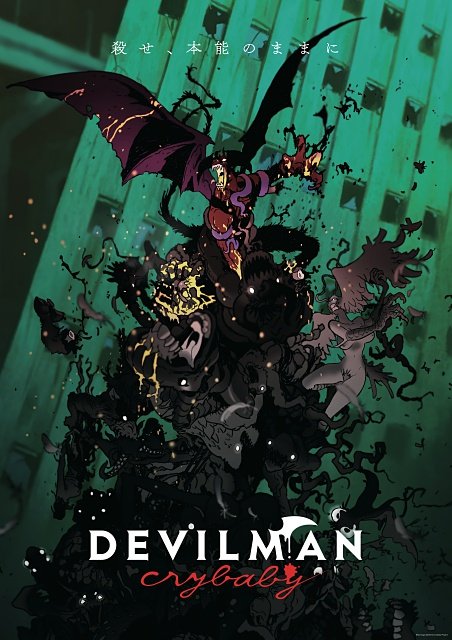 Devilman Crybaby
Streaming Date: Early Spring 2018
The protagonist Akira Fudo (Kouki Uchiyama) learns from his best friend, Ryo Asuka (Ayumu Murase), that an ancient race of demons has returned to take back the world from humans. Ryo tells Akira that the only way to defeat the demons is to incorporate their supernatural powers, and suggests that he unite with a demon himself. Akira succeeds in transforming into Devilman, who possesses both the powers of a demon and the soul of a human. The battle of Devilman and Akira Fudo begins.
A brand new adaptation of the Devilman manga comes to life with director Masaaki Yuasa and his studio Science Saru. The Netflix Original series will span 10 episodes and celebrates the 50th anniversary of the manga's creator Go Nagai.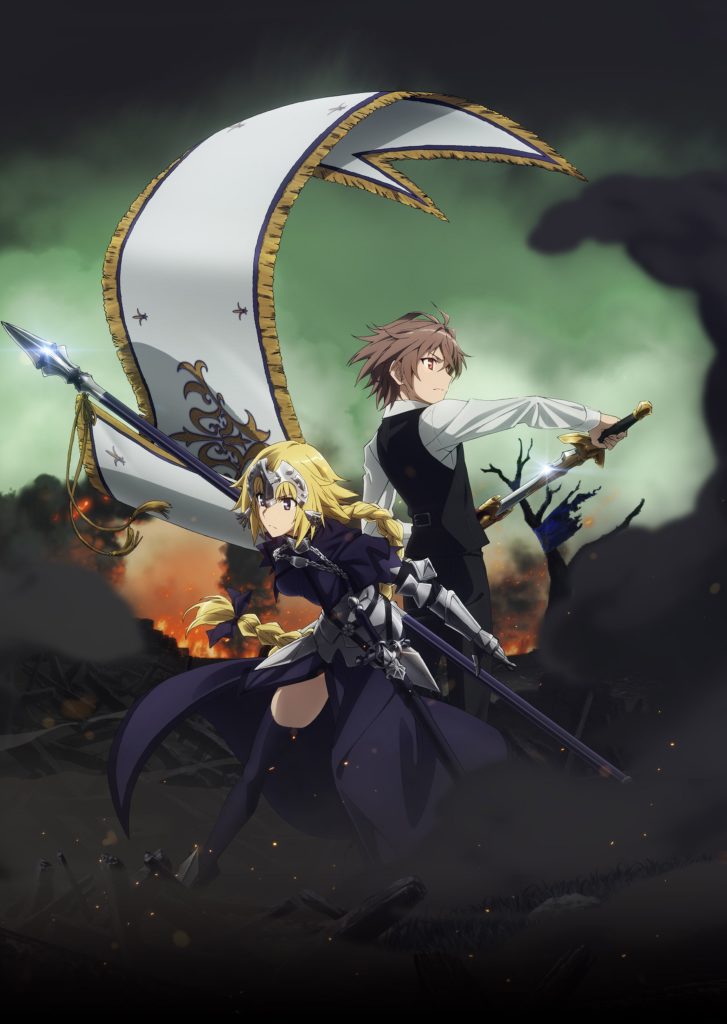 Fate/Apocrypha
Streaming Date: December 2nd 2017 (November 7th for US & Canada, Japanese airing date is now)
An unprecedented Great Holy Grail War begins…

Fourteen Heroic Spirits gather for an apocryphal Holy Grail War. In a city called Fuyuki, seven magi and their Heroic Spirits once clashed in a Holy Grail War. But amid the chaos of the Second World War, a magus made off with the Grail. Decades later, the Yggdmillennia clan holds the Grail high and secedes from the Mage's Association, declaring their independence. Angered by the move, the Association sends assassins after them, only to have them wiped out by a Yggdmillennia Servant. The choice is made to fight Servants with Servants, and the Holy Grail War system is expanded to two factions of seven Servants each. A Holy Grail War of unprecedented scale — a Great Holy Grail War — begins in Trifas, Romania.
The year of Fate continues with the 26 episode series Fate/Apocrypha based on the novels. This is a re-imagining of the Fate/stay night universe and is currently already airing in Japan. Netflix have acquired exclusive streaming rights and will begin releasing the first half of the show before 2018.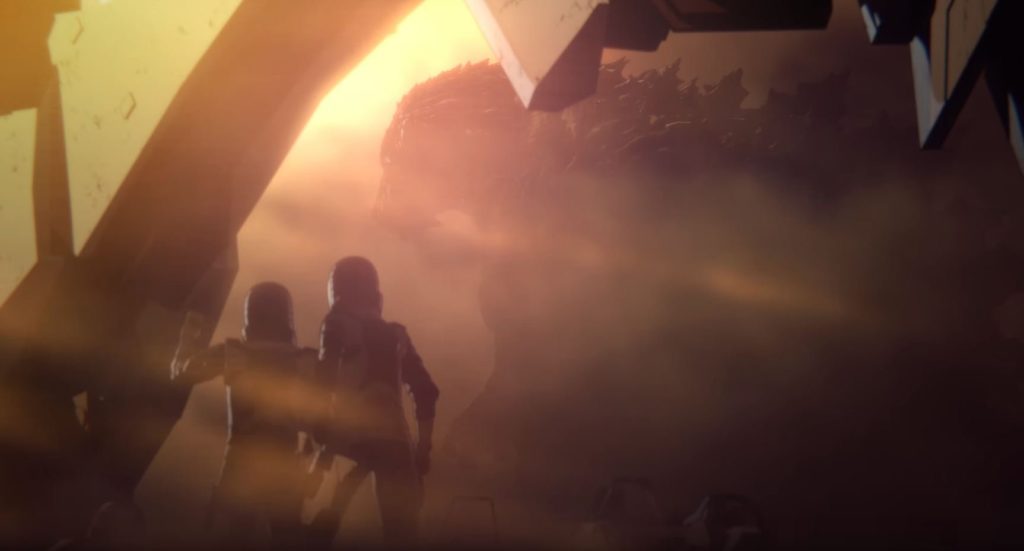 Godzilla: Planet of the Monsters
Streaming Date: November 2017 (Japanese theatrical date is October 2017)
The last summer of the 20th Century. That day, the human beings learn that they are not the only ruler of the planet Earth.
The appearance of the giant living creatures "Kaiju's" and the ultimate existence that destroys all monsters: Godzilla. Through the battle against kaiju's that lasted for half a century, human beings has experienced continuous defeat, and finally plans to escape from the Earth. And in 2048, only those who were selected by the A.I. managed under the central government boarded the inter-sidereal emigrant spaceship "Aratrum" to head for "Tau Cetus e", the planet beyond the distance of 11.9 light-year. However, the environmental condition differences between that of the Earth and Tau e, which they finally arrived after 20 years were far beyond the predicted numbers, and was not an environment considered to be habitable by human beings.

The young man on the emigrant ship: Haruo, who saw his parents killed by Godzilla in front of his eyes when he was 4 years old, had only one thing in his mind for 20 years: to return to the Earth and defeat Godzilla. Shut out from the possibility of emigration, as the living environment in the ship deteriorates, the group of "Earth Returnists" led by Haruo became the majority, and determines to head back to Earth through a dangerous long-distance hyperspace navigation. However, the Earth they have returned has already passed the time of 20,000 years, and has become an unknown world with the ecosystem reigned by Godzilla.

At the end, will human beings win back the Earth? And what will Haruo see beyond his fate?
As mentioned in the previous article, the new Godzilla films will be a trilogy from the same studio who adapted Ajin, BLAME! and Knights of Sidonia; Polygon Pictures. The first movie in the trilogy will have a theatrical release in Japan sometime in October 2017 before becoming available to stream on Netflix starting November 2017.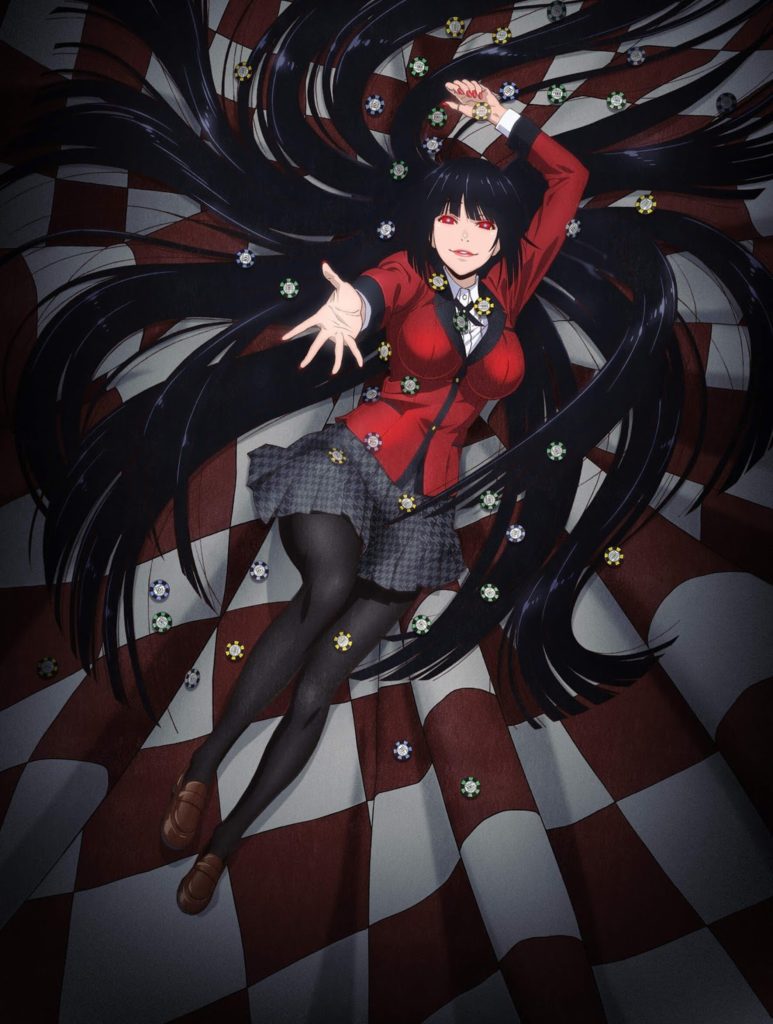 Kakegurui
Streaming Date: Either Late 2017 or Early 2018
Live. Bet your life on it.

There is one absolute rule in gambling — at the end of the day, there is a winner and a loser. The winner gains riches and prestige, while the loser is branded a failure and left with nothing. In the silence leading up to the moment that separates winners and losers, instincts are sharpened and desires reach the point of ecstasy. This is a harsh microcosm of life in a capitalist society. Why are people captivated by a world filled with risk? What lies beyond the madness? As the class system of modern society crumbles, an unprecedented adrenaline-pumping anime sweeps the world.
Studio MAPPA's adaptation of the gambling manga Kakegurui has already aired in Japan, but folks outside the country will have to wait a while for legal streams due to Netflix's exclusive rights. The show will offer 12 episodes and is currently due for worldwide accessibility in 2018.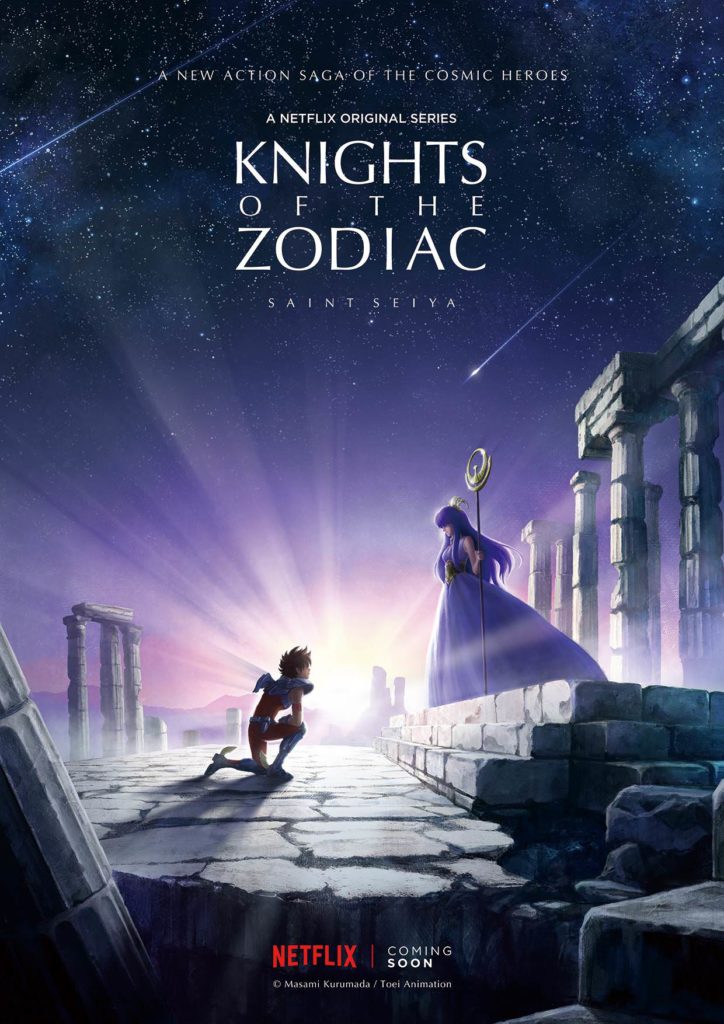 Knights of the Zodiacs: Saint Seiya
Streaming Date: 2018
In ancient times, a group of young men devoted their lives to protecting Athena, the Goddess of Wisdom and War. These men were capable of fighting without weapons—a swing of their fist alone was powerful enough to rip the very sky apart and shatter the earth beneath them. These brave heroes became known as Saints, as they could summon up the power of the Cosmos from within themselves.

Now, in present day, a new generation of Saints is about to come forth. The young and spirited Seiya is fighting a tough battle for the Sacred Armor of Pegasus, and he isn't about to let anyone get in the way of him and his prize. Six years of hard work and training pay off with his victory and new title as one of Athena's Saints.

But Seiya's endeavor doesn't end there. In fact, plenty of perils and dangerous enemies face him and the rest of the Saints throughout the series. What new quests await the heroes of the epic Saint Seiya saga?
Coming out of nowhere is a brand new anime adaptation of the original Saint Seiya manga from director Yoshiharu Ashino and studio Toei Animation as a Netflix Original series. While it is an anime, the new adaptation will be written by a number of American writers; Benjamin Townsend (Thunderbirds are Go), Shannon Eric Denton (Avengers: Secret Wars), Thomas F. Zahler (Ultimate Spider-Man), Joelle Sellner (Ben 10: Omniverse), Travis Donnelly (Bull), Thomas Pugsley (Ben 10), Saundra Hall (Teenage Mutant Ninja Turtles), Shaene Siders (Avengers: Secret Wars), and Patrick Rieger (Justice League Action) with Eugene Son (Avengers: Secret Wars) will be helming the script. Terumi Nishii (JoJo's Bizarre Adventure: Diamond Is Unbreakable) will be designing the characters.
The anime will adapt the Galaxy War and Silver Saint arcs across 12 episodes.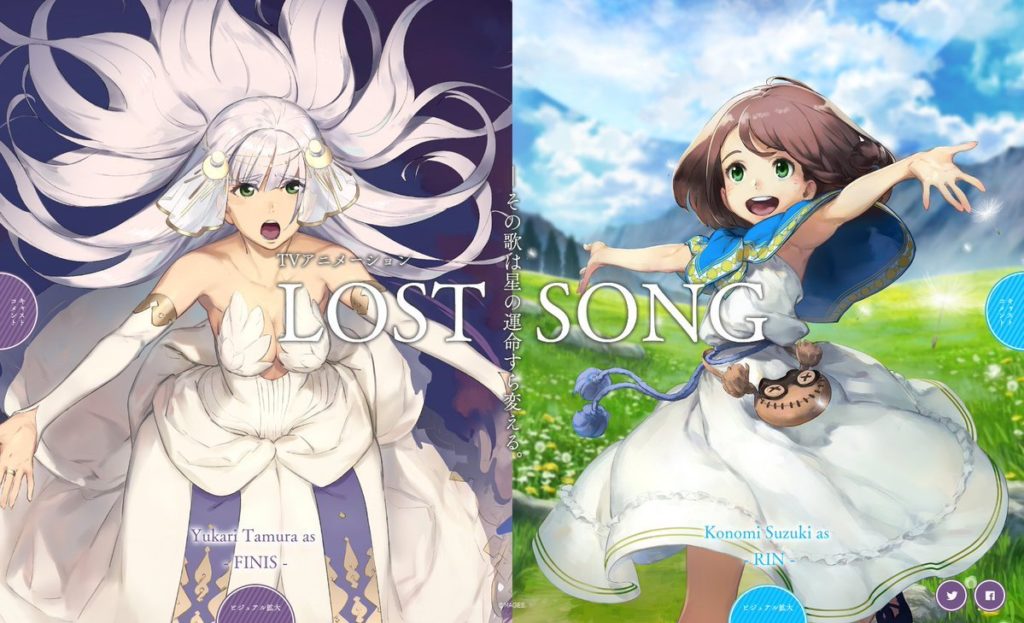 Lost Song
Streaming Date: 2018
Rin (Konomi Suzuki), an energetic girl who loves to eat, lives in a verdant frontier village. Deep within the royal palace in the bustling capital city, the songstress Finis (Yukari Tamura) spends her days in solitude. Both share a special power no other person has. A miraculous power that can heal wounds, create water and stir the wind — the power of song. Guided by destiny, the two young women each face an arduous journey with the power of song. The shadow of war looms over the kingdom, tainting even the miraculous songs with the blood of innocents. Loved ones meet their deaths as silent screams echo through a stone prison. As two destinies intersect, will the final song be one of despair, hope or…?
An co-production between LIDEN FILMS, Dwango and MAGES comes a new anime series. Tomonori Fukuda (Robotics;Notes) will be designing the characters and Deho Gallery will be providing the background art. Konomi Suzuki and Yukari Tamura were revealed to play the characters Rin and Finis in the show.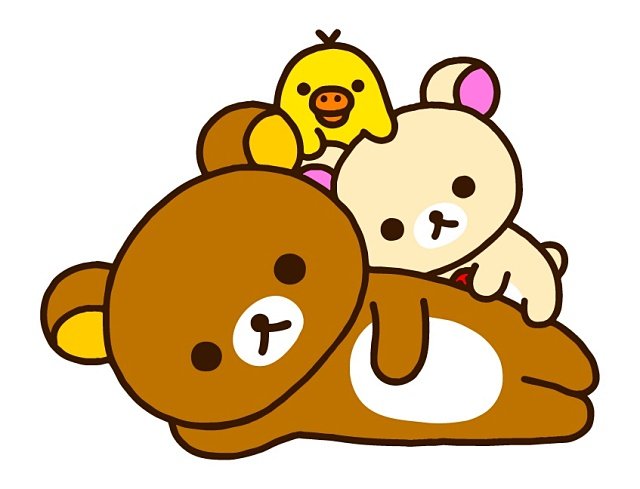 Rilakkuma
Streaming Date: 2018
Rilakkuma is a soft toy bear who showed up one day to live with an office worker named Kaoru. He spends his days lounging around the apartment. Although there's a zipper on his back, what's inside is a mystery. He loves pancakes, rice omelets, custard pudding and "dango" rice dumplings. His friends are Kaoru's pet bird Kiiroitori and a small white bear cub named Korilakkuma who also showed up out of the blue.
A new anime series based on Japan's popular soft toy bear. The toy first went on sale by San-X in 2003 and to celebrate the 15th anniversary Dwarf Studios is bringing the toy to life in stop motion form with 13 episodes.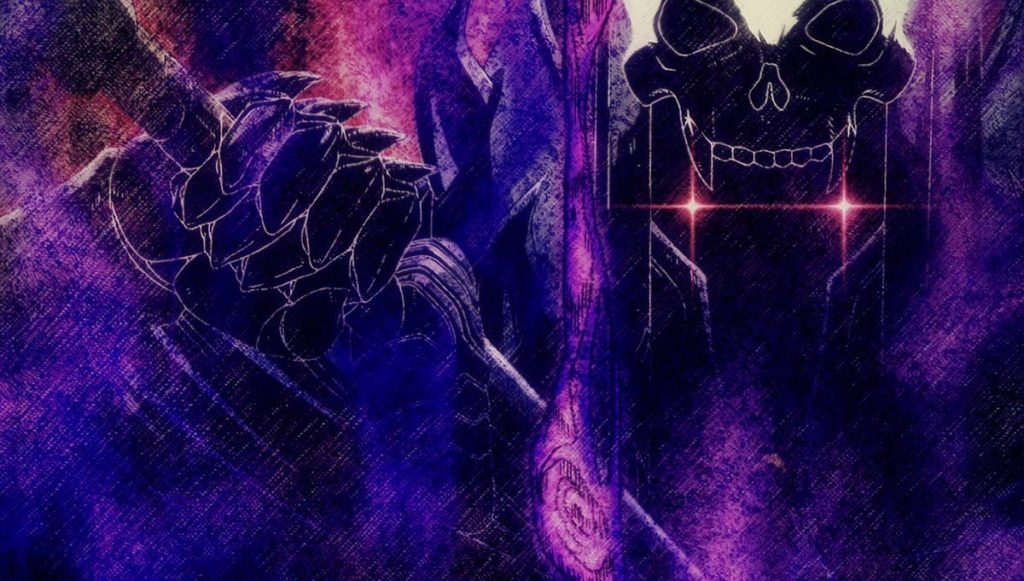 Sword Gai: The Animation
Streaming Date: Spring 2018
A weapon that has drawn the blood of countless victims becomes legend, and at times takes on a life of its own. When such a weapon's human host is filled with hate and murderous intent, he becomes a demonic combination of weapon and man that thirsts only for slaughter. An organisation has faced these dangerous beings over the centuries. A young man named Gai is destined to live as a weapon. As humans are enthralled by their weapons' power, epic battles unfold with the fate of humanity in the balance in this battle action fantasy.
Based on the manga of the same name, Sword Gai gets a new adaptation from studio DLE and company Fields after an experimental CG short released a few years back. Toshiki Inoue will be in charge of the series composition. This series is also part of the Netflix Originals line-up.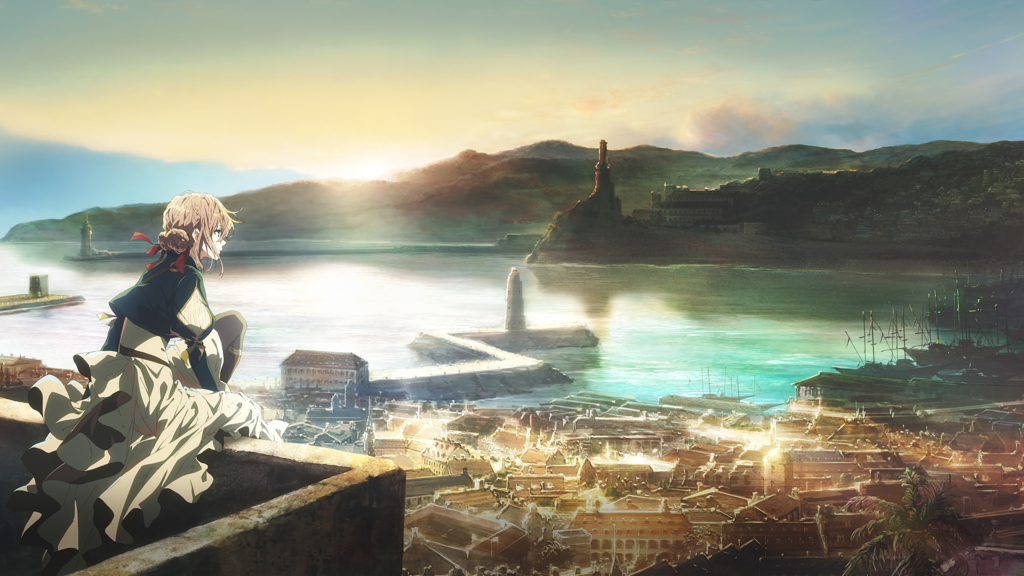 Violet Evergarden
Streaming Date: Spring 2018 (Japanese airing date is January 2018)
Auto Memories Doll.

It's been quite a while since that name caused a fuss. Originally invented by Professor Orland solely for his beloved wife, Auto Memories Dolls eventually spread out into the world, and a machine that allows people to rent out the dolls was also created.

"I will run as fast as I can to wherever my customer desires. I am the Auto Memories Doll, Violet Evergarden."

A girl who almost appears to have popped out of a fairy tale with her blonde hair and blue eyes said this with her inorganic beauty and sweet voice.
A new update to the article is a surprising addition to the catalogue. The new anime series from studio Kyoto Animation is heading to Netflix exclusively to their streaming services, and is based on a novel of the same name. This series has been in production for over a year and has been highly anticipated by anime fans, especially with an exclusive first episode screening unveiled at Anime Expo 2017 for the fans.
And for another bonus addition to the list we have a live-action Japanese drama based on a manga ERASED (Boku Dake ga Inai Machi) also in the works for worldwide streaming during the Winter 2018 season.