What's Coming to Netflix for Anime in 2018 & Beyond

NormanicGrav
•
UPDATE: The 2019 round-up article is now available which will be updated throughout the next 12 months!
---
Earlier in 2017 Netflix went all out with their special Netflix Originals line-up on anime. Tons of titles were announced and not long after some more streaming exclusives got revealed. Since our last article on the topic a few anime did see a release during the Autumn/Q4 period; ID-0 finally saw a legal stream, Little Witch Academia TV was completed, and the first half of Fate/Apocrypha got released with a weird split of launch dates between the US & Canada and the rest of the world.
To celebrate the release of Devilman crybaby we have decided to offer a revised status on what is coming soon for Netflix's service on the topic of anime (as we have done the same with Amazon Prime a few days ago). Here are a list of titles coming exclusively through Netflix's video service. This round-up article will be updated throughout the year to give folks all the information in one location.
Last update: 21st December 2018 – INGRESS anime delayed. Back Street Girls, Baki (Part 1), and Sirius the Jaegar anime series now available. 2019 titles can be viewed in the new round-up article.
---
Now Streaming on the Service:
---

Netflix Original series
Streaming Date: 9th March 2018
Studio: Bones ~ Episodes: 12
In Japan in the year 2035, an accident known as the "Burst" occurs during a research project, spawning an out-of-control artificial life form called "Matter" that has spread throughout the Kurobe Gorge. The research city that was once hailed as the hope for humanity is cordoned off by the government. Two years later, 15-year-old Aiko Tachibana, who lost her family in the Burst, learns something unbelievable from Yuya Kanzaki, a new student at her school. A secret is hidden within her body, and the answer to the puzzle lies at the "Primary Point" that was the center of the Burst. When boy meets girl with the fate of humanity in their hands, what new truth will come to light?
---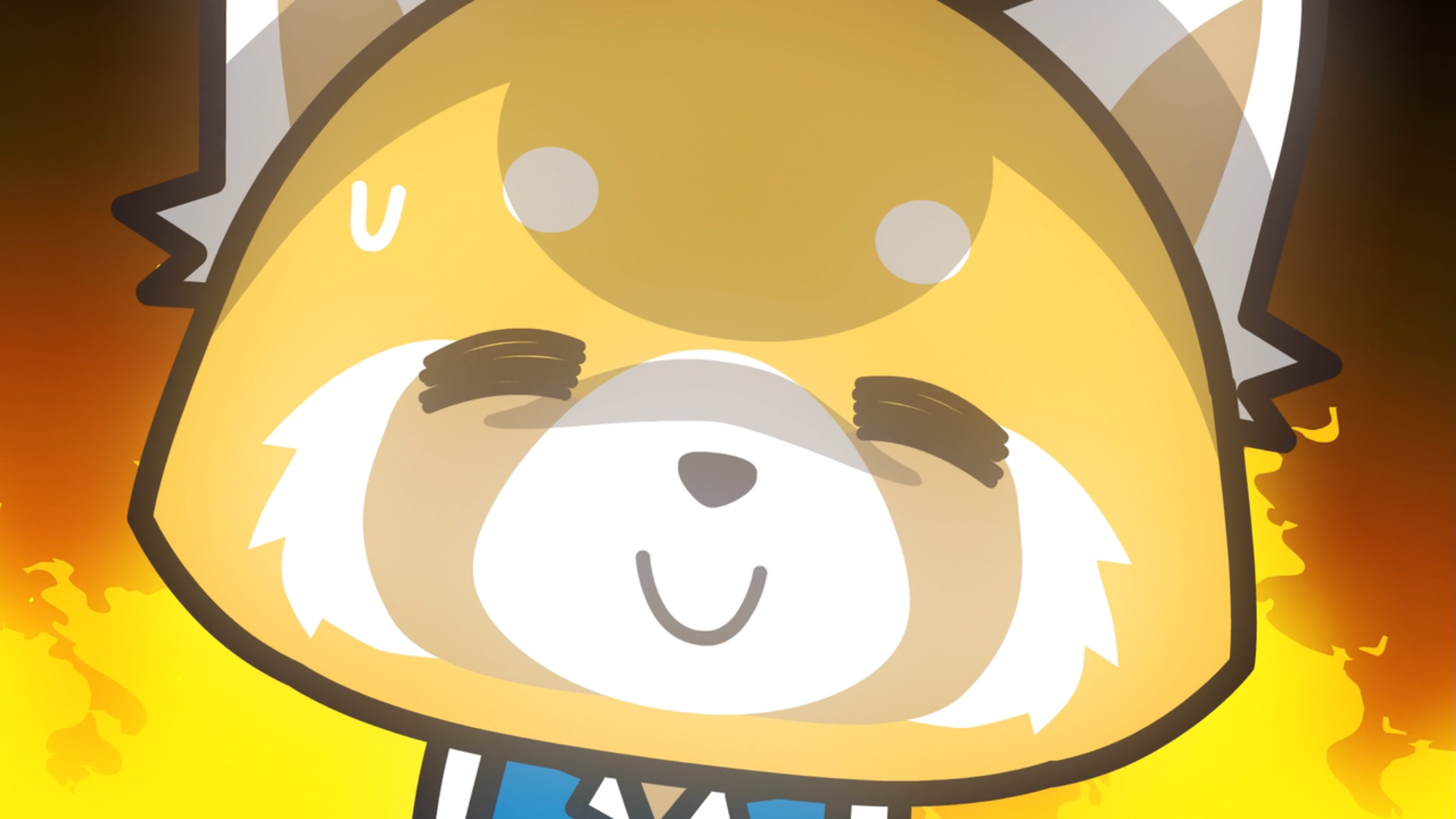 Netflix Original series
Streaming Date: 20th April 2018, 20th December 2018 (Special)
Studio: Sanrio ~ Episodes: 10 + OVA
Retsuko is a 25-year old red panda who works in her dream company's accounting department. But it turns out that she is forced to keep doing more and more impossible tasks by her superiors and co-workers. She doesn't talk back to them, but she still has to let off steam, so she ends up going to karaoke by herself and singing death metal.
---

Netflix Original series
Streaming Date: 2nd March 2018
Studio: Production I.G ~ Episodes: 12
In a world powered by advanced technology, crime and action unfold in the archipelagic nation of Cremona. Koku, the protagonist. Keith, the legendary investigator of the royal police force RIS. A mysterious criminal organization. A wide variety of characters race through the fortified city as it is beset by the serial killer, Killer B, and a chain of crimes.
---
Japanese Airing Date: July 2018
Streaming Date: 10th December 2018
Studio: J.C.Staff ~ Episodes: 10
A group of 3 yakuza failed their boss for the last time. After messing up an important job, the boss gave them 2 choices: Honourably committing suicide, or go to Thailand to get a sex reassignment surgery in order to become "female" idols. After a gruesome year long training to become idols, they successfully debut, with overwhelming popularity, much to their dismay. This is where their tragedy truly begins.
---
Baki (1st Half)
Japanese Airing Date: July 2018
Streaming Date: 18th December 2018 (1st Half)
Studio: TMS Entertainment ~ Episodes: 13 (of 26)
The protagonist, Baki Hanma, trains with an intense focus to become strong enough to surpass his father, Yujiro Hanma, the strongest fighter in the world. Five of the world's most violent and brutal death row inmates are gathering to face Baki. Their objective is to taste defeat — their unmatched strength and skill have led them to grow bored of life itself, and they now seek out Baki in the hopes that he can overwhelm and utterly crush them. In this crisis, other underground martial art warriors gather to fight by Baki's side: Kaoru Hanayama, Gouki Shibukawa, Retsu Kaioh, and Doppo Orochi. An epic showdown between violent death row inmates and Baki and his friends begins!
---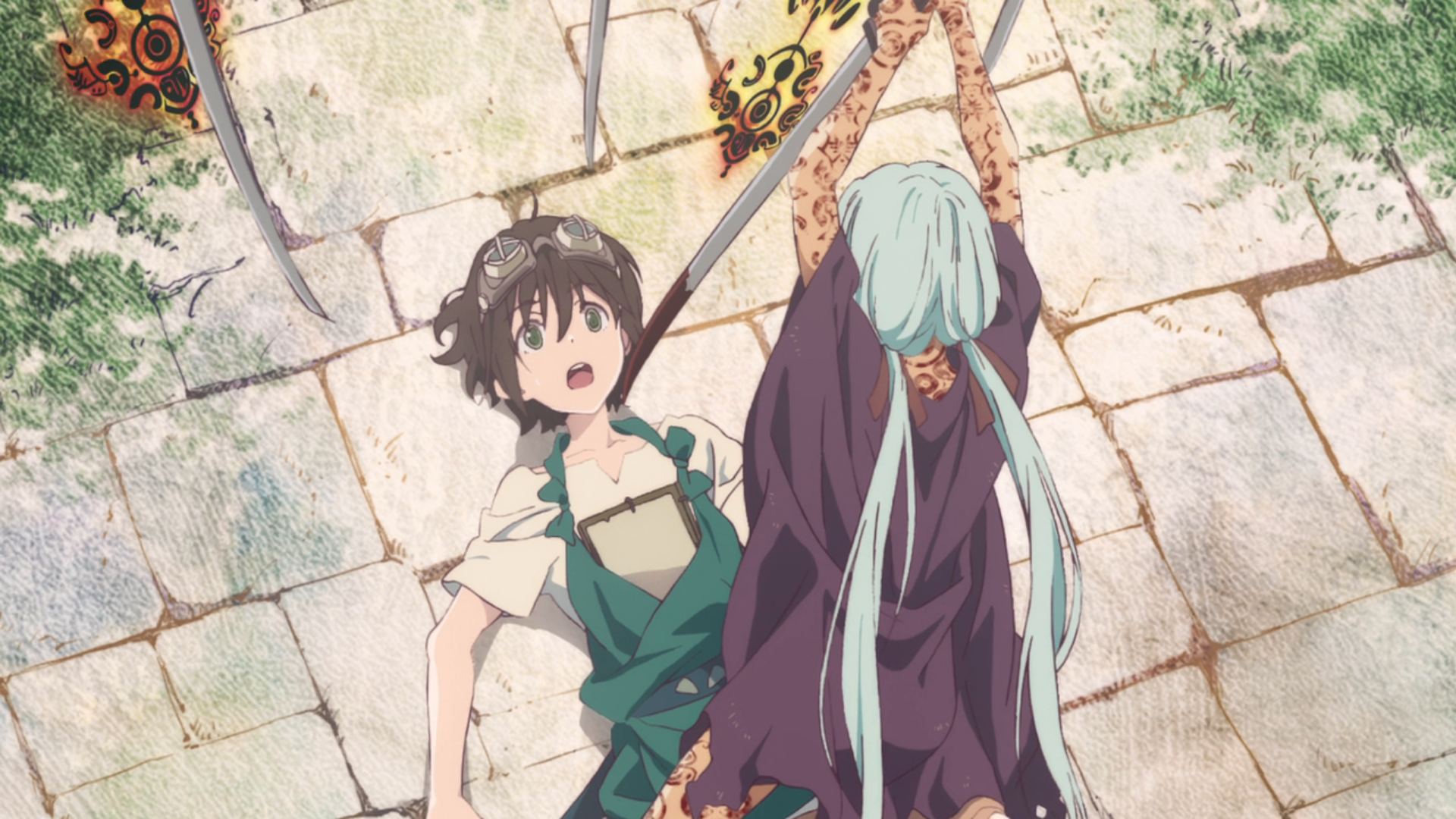 Japanese Airing Date: October 2017
Streaming Date: 13th March 2018
Studio: J.C. Staff ~ Episodes: 12
Chakuro is the 14-year-old archivist of the Mud Whale, a nigh-utopian island that floats across the surface of an endless sea of sand. Nine in ten of the inhabitants of the Mud Whale have been blessed and cursed with the ability to use saimia, special powers that doom them to an early death.

Chakuro and his friends have stumbled across other islands, but they have never met, seen, or even heard of a human who wasn't from their own. One day, Chakuro visits an island as large as the Mud Whale and meets a girl who will change his destiny.
---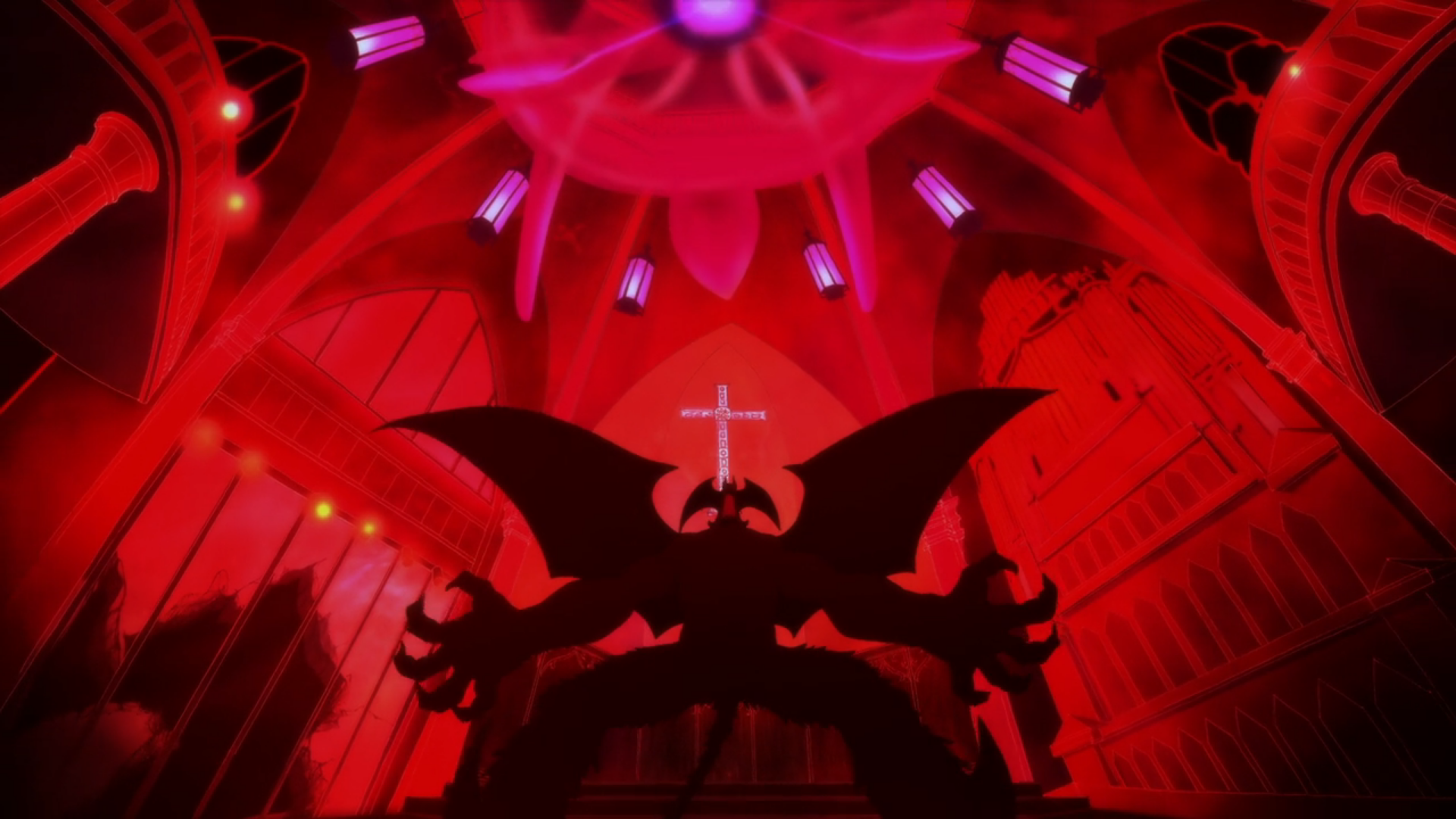 Netflix Original series
Streaming Date: 5th January 2018
Studio: Science SARU ~ Episodes: 10
The protagonist Akira Fudo (Kouki Uchiyama) learns from his best friend, Ryo Asuka (Ayumu Murase), that an ancient race of demons has returned to take back the world from humans. Ryo tells Akira that the only way to defeat the demons is to incorporate their supernatural powers, and suggests that he unite with a demon himself. Akira succeeds in transforming into Devilman, who possesses both the powers of a demon and the soul of a human. The battle of Devilman and Akira Fudo begins.
---

Japanese Airing Date: January 2018
Streaming Date: 27th June 2018
Studio: J.C.Staff, Egg Firm ~ Episodes: 24
Saiki Kusuo is your typical 16-year-old high school student, except for one thing—he's got psychic powers. Incredible ones. In fact, he's so powerful, he could probably rule the world if he wanted to. Don't be mistaken though, it's really not as great as it sounds. After all, you wouldn't want to hear the weird things people think or all the spoilers they know! And surprise parties? Forget about 'em.

No, this psychic genius is all about keeping a low profile. But high school isn't about to let that happen. His quirky classmates and embarrassing parents just can't leave him alone! He's got the world at his fingertips, but the one thing he'll never get…is a break.
---

Japanese Airing Date: April 2018
Streaming Date: 21st September 2018
Studio: Bones ~ Episodes: 12
Straightforward and innocent Hisone Amakasu is a Self-Defense Force rookie stationed at the Air Self-Defense Force's Gifu Base. She struggles with the fact that she sometimes hurts people unintentionally by her innocent words and decides to join the Air Self-Defence Force, hoping to maintain a certain distance from people. This decision leads her to a fateful encounter that profoundly changes her life. Hisone meets the "OTF" dragon hidden in the base, and it chooses Hisone as its pilot. When it soars into the sky with Hisone, her fate as a dragon pilot is decided. It is said that dragons have a key to the future of the world.
---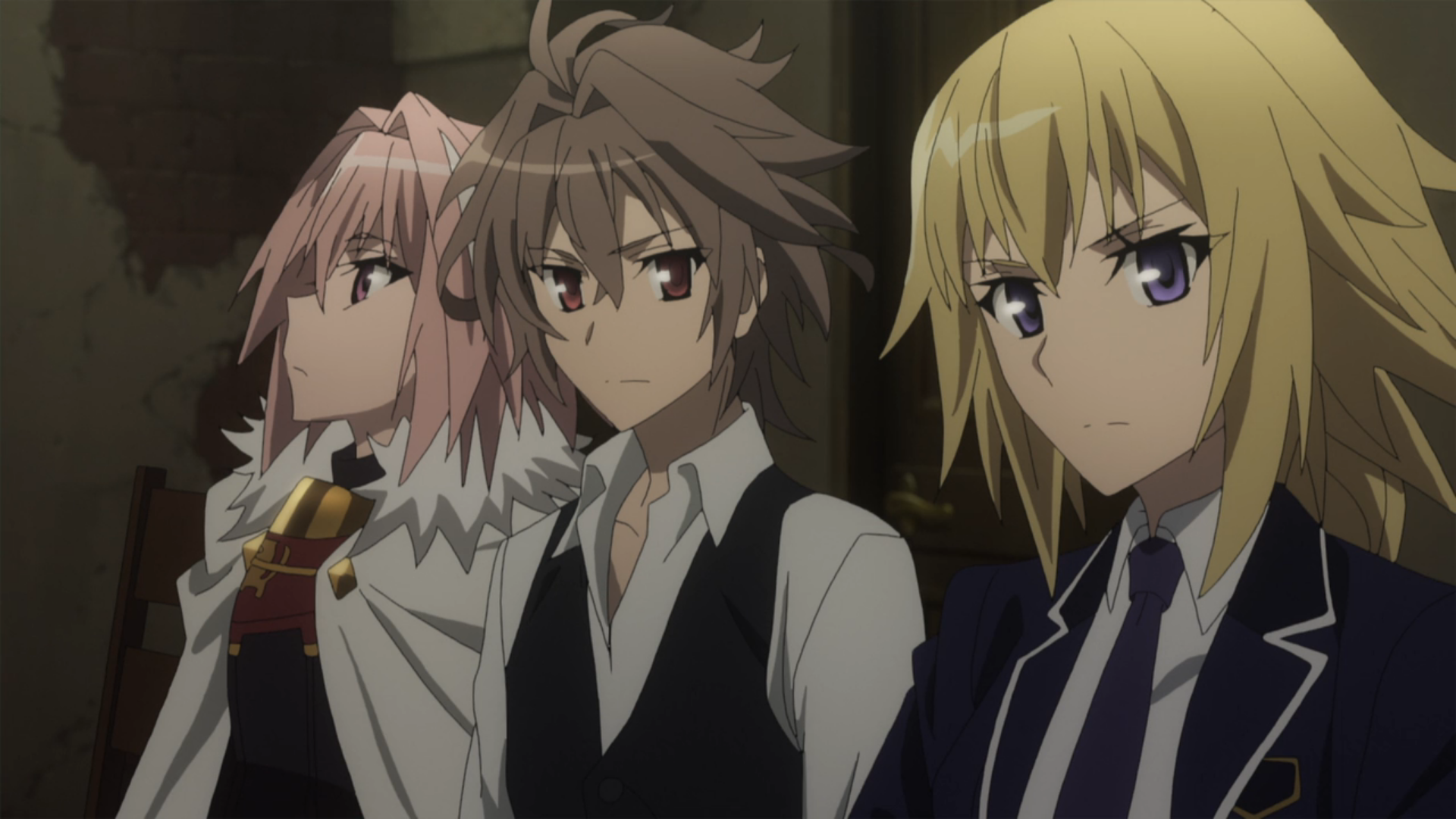 Japanese Airing Date: July 2017
Streaming Date: 9th February 2018 (US & Canada), 31st March 2018 (Everywhere else)
Studio: A-1 Pictures ~ Episodes: 13
An unprecedented Great Holy Grail War begins…

Fourteen Heroic Spirits gather for an apocryphal Holy Grail War. In a city called Fuyuki, seven magi and their Heroic Spirits once clashed in a Holy Grail War. But amid the chaos of the Second World War, a magus made off with the Grail. Decades later, the Yggdmillennia clan holds the Grail high and secedes from the Mage's Association, declaring their independence. Angered by the move, the Association sends assassins after them, only to have them wiped out by a Yggdmillennia Servant. The choice is made to fight Servants with Servants, and the Holy Grail War system is expanded to two factions of seven Servants each. A Holy Grail War of unprecedented scale — a Great Holy Grail War — begins in Trifas, Romania.
---

Japanese Airing Date: January 2018
Streaming Date: 30th June 2018 (Oblitus Copernican), 30th October 2018 (Illustrias Geocentrism)
Studio: SHAFT ~ Episodes: 13
Waking up in a strange virtual world with no recollection of the past, Hakuno finds himself forced to fight for survival in a war he does not understand for a prize beyond value; the opportunity to have one's wish granted. With only an enigmatic "Servant" by his side, Hakuno Kishinami will have to face both friends and foes in battles to the death in order to not only gain possession of a mysterious object known as the "Holy Grail," but also to find the answer to the most important question of all: "Who am I?"
---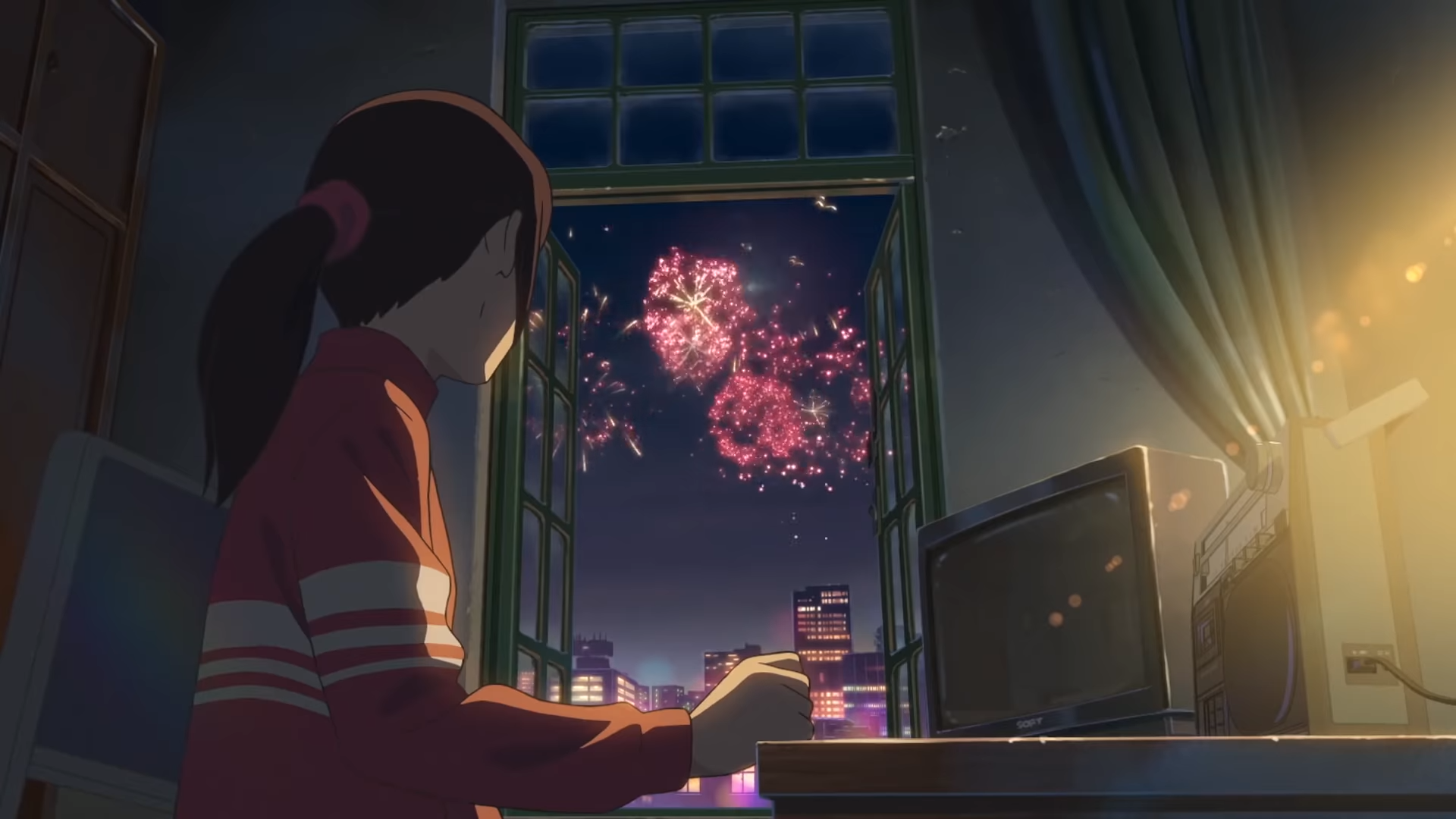 Netflix Original Film
Streaming Dates: 4th August 2018
Studio: CoMix Wave Films, Haoliners Animation League
Memories in a bowl of steaming noodles, a fading beauty finding her way and a bittersweet first love — all in these stories of city life in China.
---

Japanese Airing Date: April 2018
Streaming Date: 28th September 2018
Studio: Fukushima Gainax ~ Episodes: 12
Kai was born as the son of a prostitute and he's been playing the abandoned piano in the forest near his home ever since he was young. Shūhei, on the other hand, was practically breast-fed by the piano as the son of a family of prestigious pianists. Yet it is their common bond with the piano that eventually intertwines their paths in life.
---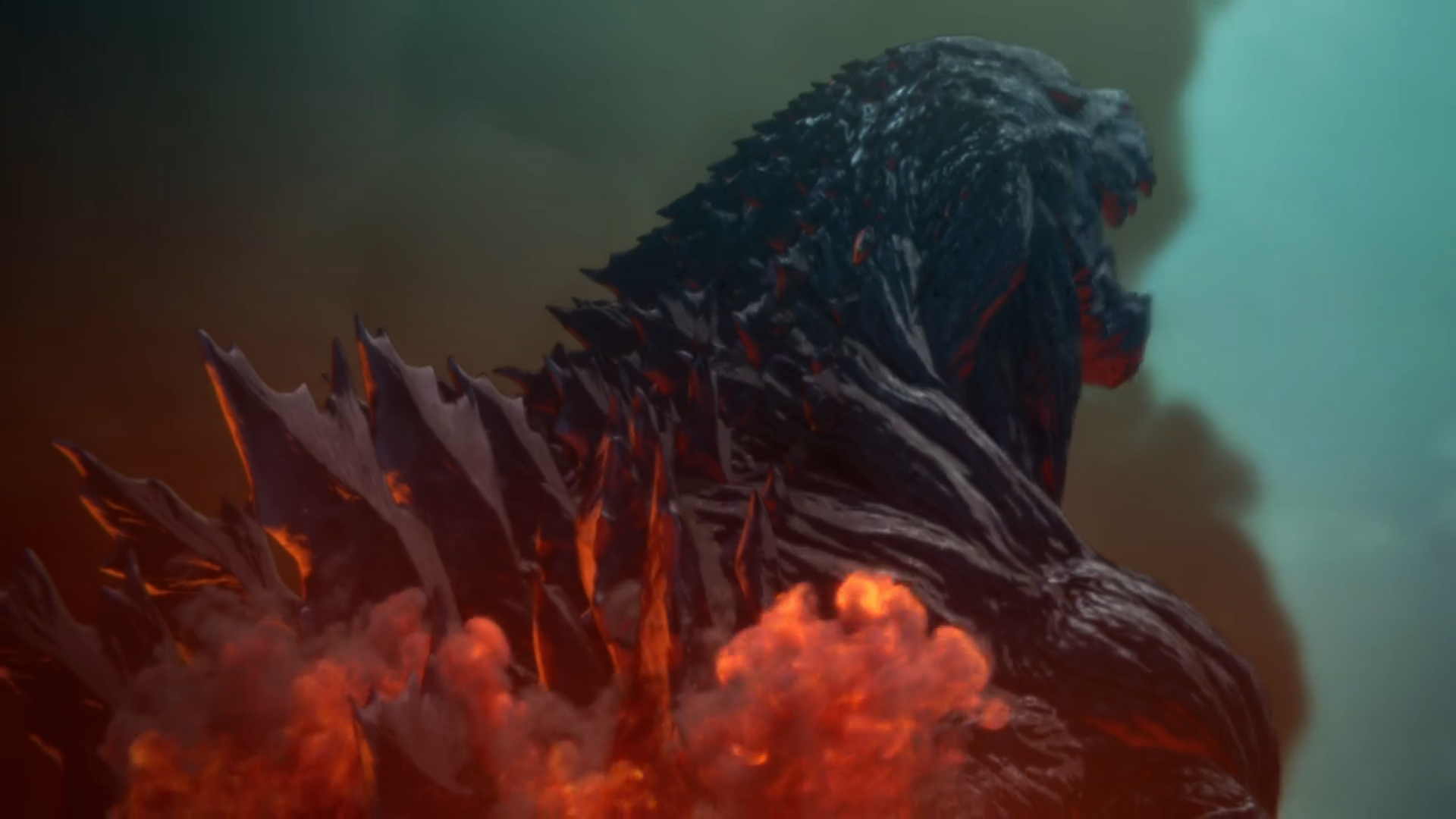 Japanese Theatrical Date: November 2017, May 2018
Streaming Date: 17th January 2018, 18th July 2018
Studio: Polygon Pictures ~ Films: 2 (of 3)
A desperate group of refugees attempts to recolonize Earth 20,000 years after Godzilla took over. But one young man wants revenge above all else.
---

Netflix Original series
Streaming Date: 3rd December 2018
Studio: Pierrot ~ Episodes: 15
Now there's a mysterious Mask before James Blood, and the man behind it is one that shouldn't exist. What is the mystery surrounding this mask…? So begins an action-packed crime story set in a beautiful city!
---
Japanese Airing Date: July 2018
Streaming Date: 24th December 2018
Studio: J.C.Staff
It's 1991 and the heyday of the 2D fighting game boom. Sixth-grader Haruo spends practically his entire day at an arcade in the seedy part of town, oblivious to the world around him. However, one day at his usual arcade, he encounters Akira, his female classmate with good grades and money. She may look out of place at the arcade, but she is actually a top-class gamer. Akira completely outmatches Haruo in one Street Fighter II round after another, and their relationship develops from this unlikely encounter.
---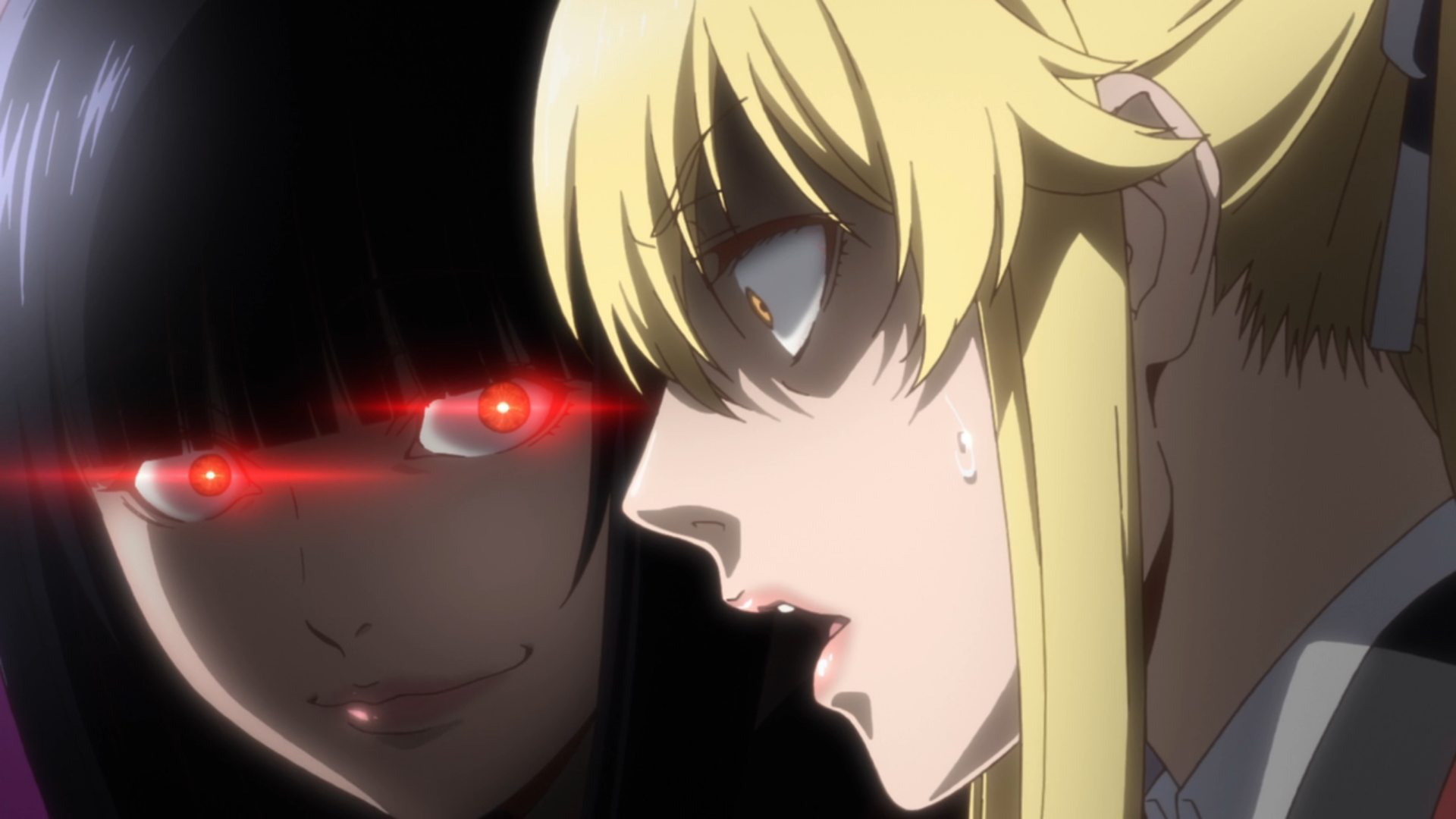 Japanese Airing Date: July 2017
Streaming Date: 1st February 2018
Studio: MAPPA ~ Episodes: 12
Live. Bet your life on it.

There is one absolute rule in gambling — at the end of the day, there is a winner and a loser. The winner gains riches and prestige, while the loser is branded a failure and left with nothing. In the silence leading up to the moment that separates winners and losers, instincts are sharpened and desires reach the point of ecstasy. This is a harsh microcosm of life in a capitalist society. Why are people captivated by a world filled with risk? What lies beyond the madness? As the class system of modern society crumbles, an unprecedented adrenaline-pumping anime sweeps the world.
---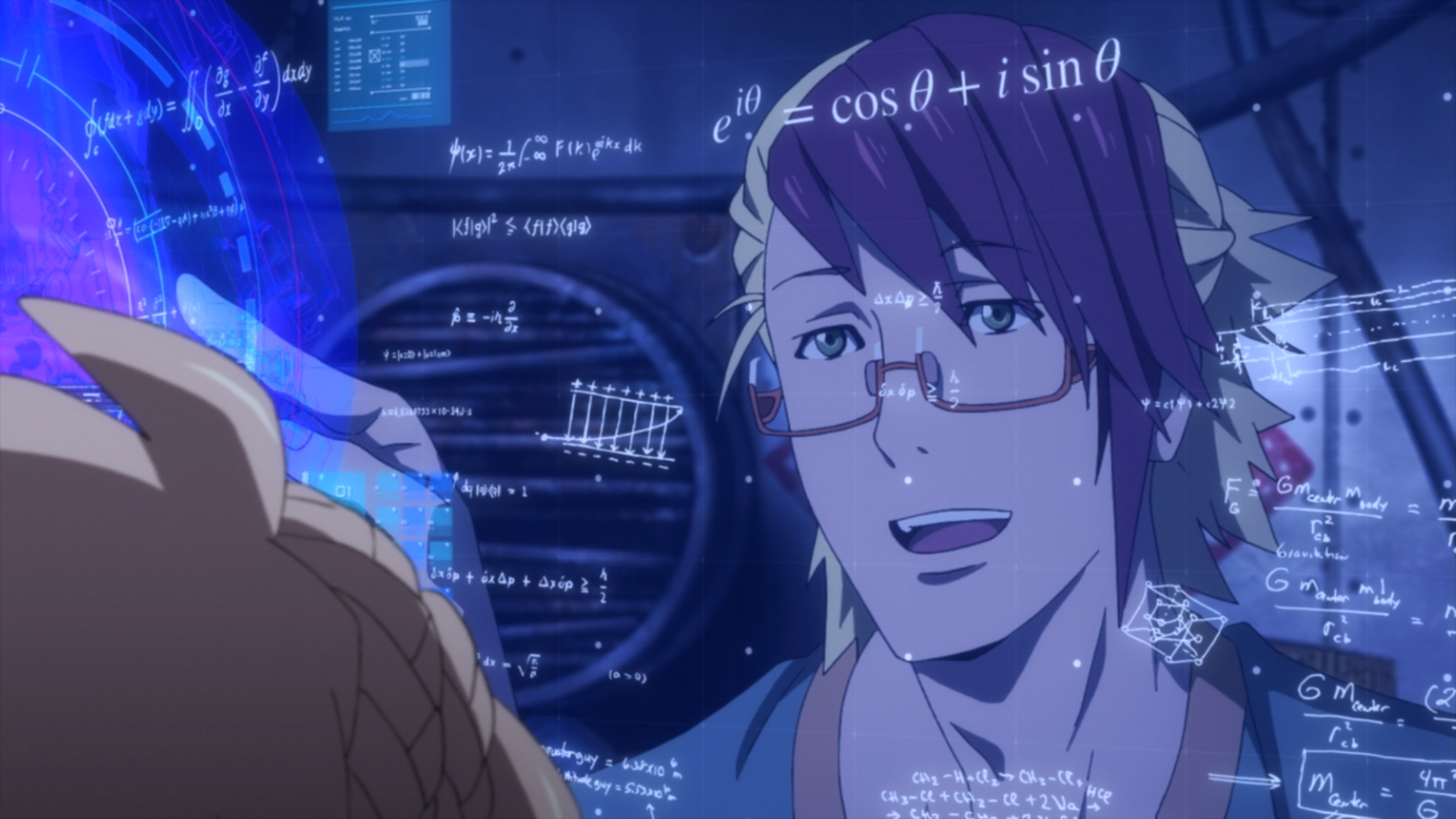 Japanese Airing Date: April 2018
Streaming Date: 14th September 2018, 21st December 2018
Studio: Satelight ~ Episodes: 26
On the day the Xianglong (Shanron or Soaring Dragon) Crisis occurred in 2031, Leon Lau was right in the middle of the unfolding events. The Quantum Reactor, a next generation energy device developed to replace dwindling environmental resources, exploded and unleashed an unknown energy. As a result, the global environment changed overnight. Living things (besides humans) and machines each underwent their own unique evolution, and the B.R.A.I. (Biological Revolutionary of Accelerated Intelligence) entities in particular evolved and came into being. Because of them, humanity was driven to the brink of extinction. Humans fight the B.R.A.I with M.O.E.V. (Multi-purpose Organic Evolution Vehicle) variable units.

Seven years after the Xianglong Crisis, Leon is in the wilderness on the edge of the "absolute defense city" Neo Xianglong. Living with Chloe Lau under a "family pact," he conducts his own research to counter the B.R.A.I. The awkward Leon and the busybody Chloe. They live day-by-day as if to forget the past for the moment. However, threats unrelentingly draw near.
---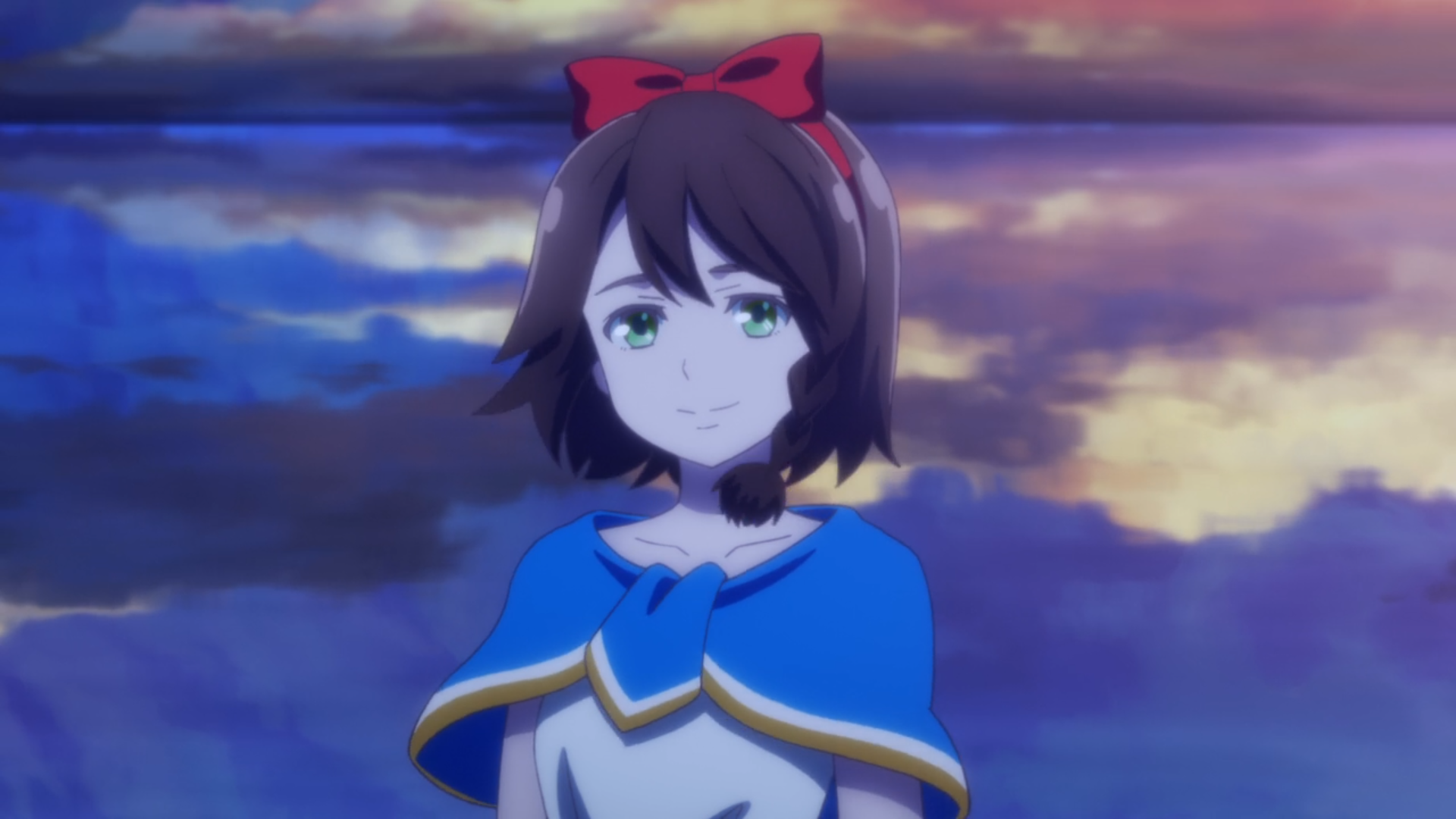 Japanese Airing Date: April 2018
Streaming Date: 5th October 2018
Studio: Dwango, LIDENFILMS ~ Episodes: 12
Rin (Konomi Suzuki), an energetic girl who loves to eat, lives in a verdant frontier village. Deep within the royal palace in the bustling capital city, the songstress Finis (Yukari Tamura) spends her days in solitude. Both share a special power no other person has. A miraculous power that can heal wounds, create water and stir the wind — the power of song. Guided by destiny, the two young women each face an arduous journey with the power of song. The shadow of war looms over the kingdom, tainting even the miraculous songs with the blood of innocents. Loved ones meet their deaths as silent screams echo through a stone prison. As two destinies intersect, will the final song be one of despair, hope or…?
---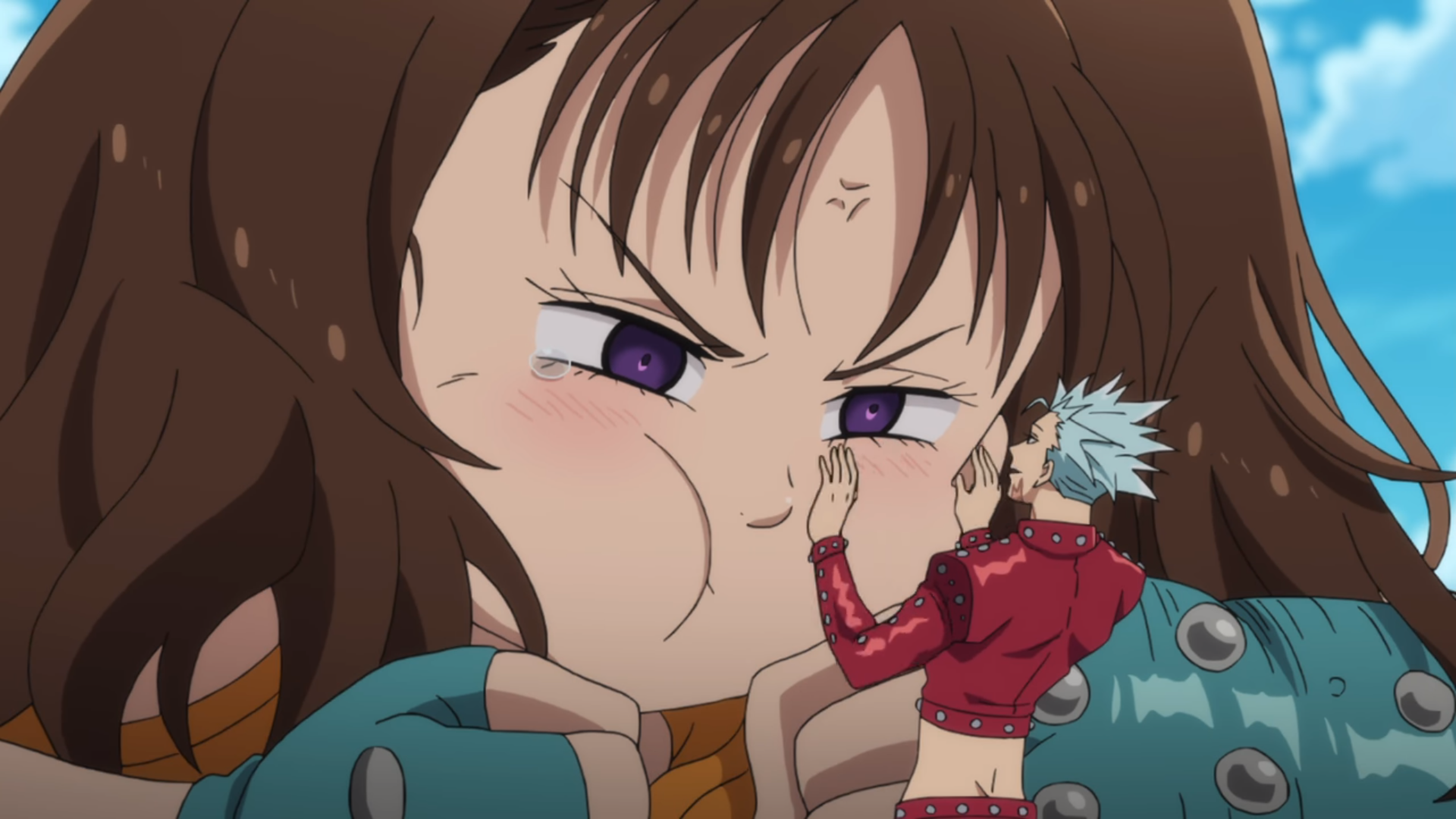 Japanese Airing Date: January 2018
Streaming Date: 15th October 2018
Studio: A-1 Pictures ~ Episodes: 24
When Holy Knights arrest her family, Princess Elizabeth seeks out a group of legendary warriors known as the Seven Deadly Sins. Finding them is no easy task and her journey takes her to a small tavern run by an unassuming, albeit perverted, barkeep and his talking pig. But this man reveals himself to be Meliodas-the Dragon Sin of Wrath! Agreeing to help her, the two seek out the remaining sins.
---
Japanese Airing Date: July 2018
Streaming Date: 21st December 2018
Studio: P.A.Works ~ Episodes: 12
The Imperial Capital, 1930. A strange group of people carrying musical instrument cases land at Tokyo station. They are called the "Jaegers", who came to hunt vampires. Among them, is a young man with striking serenity and an unusual aura. His name is Yuliy, a werewolf whose home village was destroyed by vampires. Yuliy and the Jaegers engage in deadly battle over a mysterious holy arc only known as "The Arc of Sirius".
---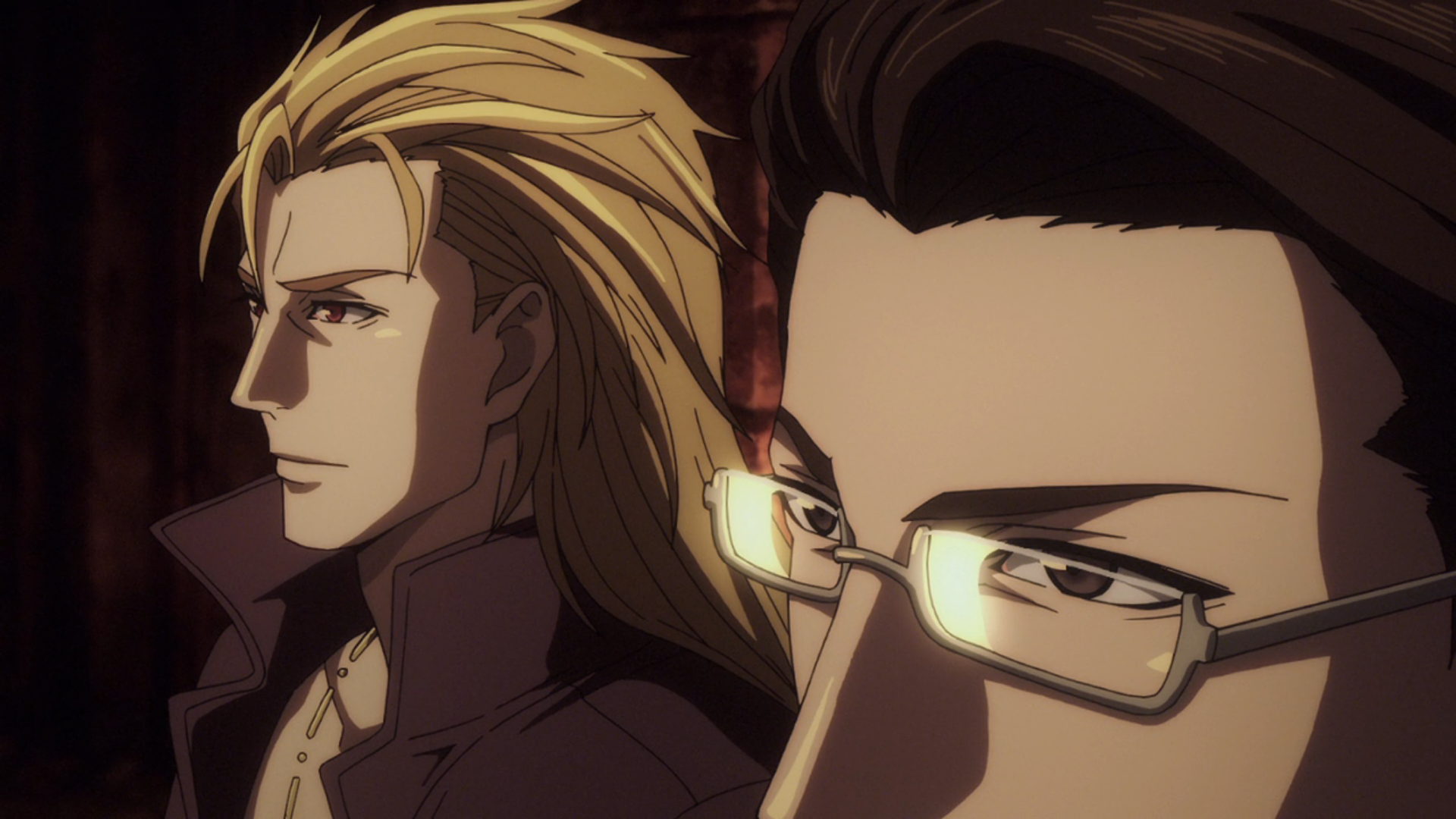 Netflix Original series
Streaming Date: 23rd March 2018 (Part I), 30th July 2018 (Part II)
Studio: Production I.G, DLE ~ Episodes: 24
A weapon that has drawn the blood of countless victims becomes legend, and at times takes on a life of its own. When such a weapon's human host is filled with hate and murderous intent, he becomes a demonic combination of weapon and man that thirsts only for slaughter. An organisation has faced these dangerous beings over the centuries. A young man named Gai is destined to live as a weapon. As humans are enthralled by their weapons' power, epic battles unfold with the fate of humanity in the balance in this battle action fantasy.
---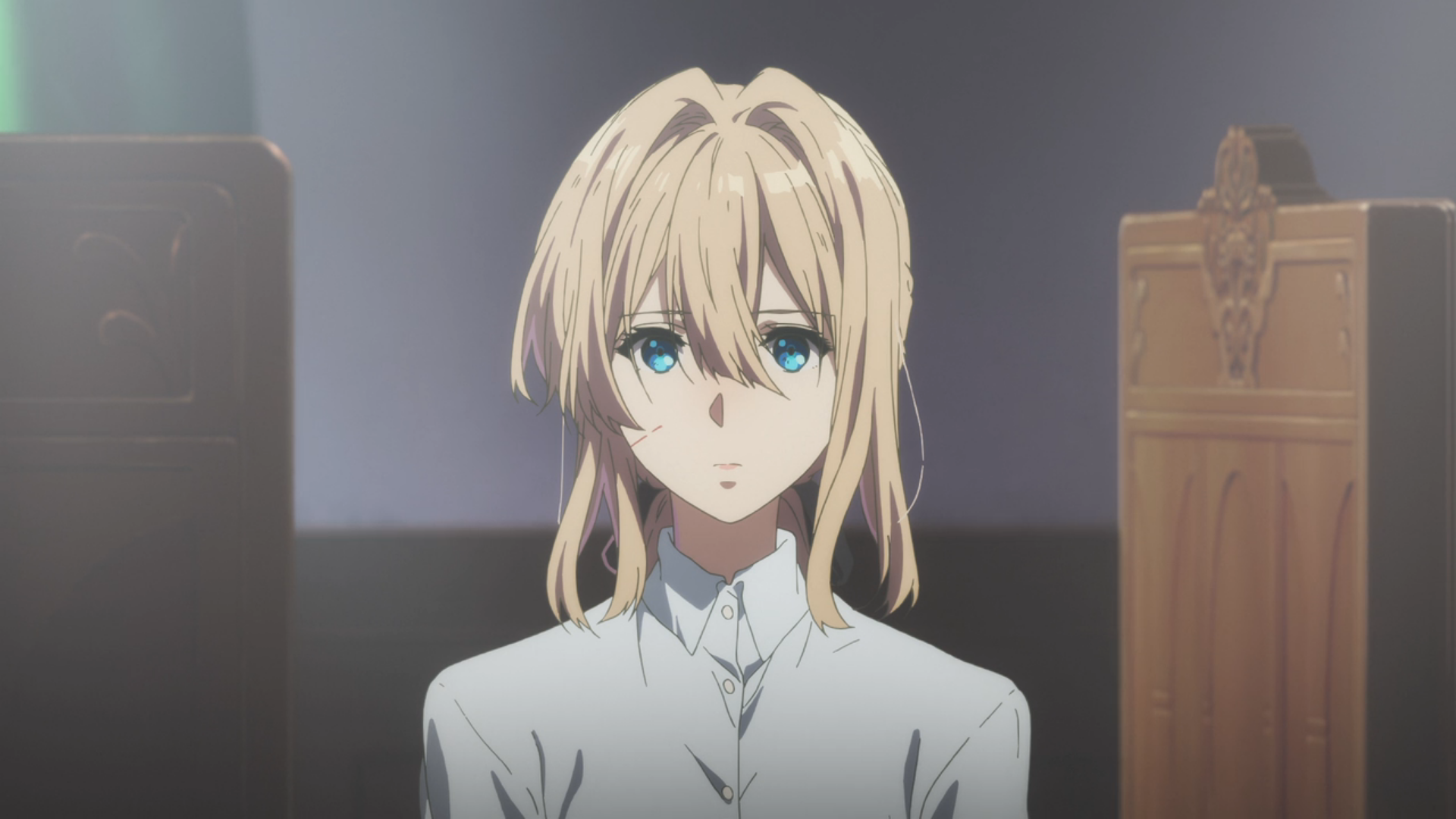 Japanese Airing Date: January 2018
Streaming Date: 11th January 2018 (Various areas), 5th April 2018 (Everywhere else), 4th October 2018 (OVA episode)
Studio: Kyoto Animation ~ Episodes: 13 + OVA
Auto Memories Doll.

It's been quite a while since that name caused a fuss. Originally invented by Professor Orland solely for his beloved wife, Auto Memories Dolls eventually spread out into the world, and a machine that allows people to rent out the dolls was also created.

"I will run as fast as I can to wherever my customer desires. I am the Auto Memories Doll, Violet Evergarden."

A girl who almost appears to have popped out of a fairy tale with her blonde hair and blue eyes said this with her inorganic beauty and sweet voice.
That is all of the announced titles confirmed so far. There will be more later down the line, but they generally don't get revealed until closer to the next seasons begin. More info for the existing titles without proper dates will be known later on as well.