Anime Limited Reveal 'Ajin: Demi-Human' UK Home Video Details

NormanicGrav
•
We've known about this particular series heading to the UK for months, but now we know the contents of the release!
Distributor Anime Limited will be releasing the complete first season of the Netflix exclusive series Ajin: Demi-Human as well as the first movie of the Ajin Movie Trilogy version. The franchise was adapted by studio Polygon Pictures (BLAME!, Knight's of Sidonia) from the manga written by Tsuina Miura and drawn by Gamon Sakurai. Today, we can now confirm the details that the distributor has unveiled about the release including its on-disc contents and release date.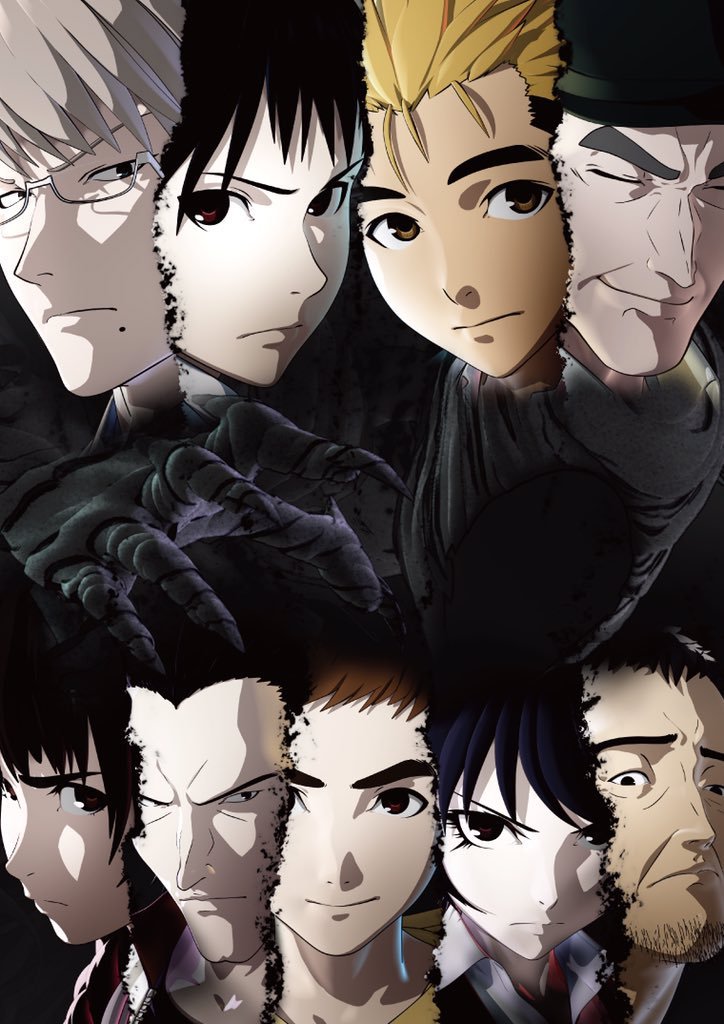 ABOUT THE SERIES, STAFF & CAST
Ajin: Demi-Human aired during the Winter 2016 anime season in January, however as Netflix acquired exclusive streaming rights the international market wasn't able to watch the show until April 2016 when all of the episodes were released. Polygon Pictures animated the series using the same CG style animation as their other projects with directors Hiroyuki Seshita (BLAME!) and Hiroaki Andō (Short Peace), producer Naoya Tanaka, writer Hiroshi Seko (Inuyashiki Last Hero, Mob Psycho 100), and music composer Yugo Kanno (JoJo's Bizarre Adventure: Diamond is Unbreakable, Psycho Pass).
The Ajin Movie Trilogy started first, with the first part Ajin Part 1: Shōdō released theatrically in November 2015 followed by two more parts later down the line with Part 2: Shōtotsu in May 2016 and Part 3: Shōgeki in September 2016. The anime TV series and movie trilogy follow different directions to each other.
Voice-cast also showcased a number of well-known talent including Mamoru Miyano (Steins;Gate), Yoshimasa Hosoya (Attack on Titan), Jun Fukuyama (Assassination Classroom), Houchuu Ootsuka (Saga of Tanya the Evil), Mikako Komatsu (Nisekoi), Takahiro Sakurai (Code Geass) and more. English voice-cast also features well-known actors including Johnny Yong Bosch (Code Geass), Bryce Papenbrook (Attack on Titan) and Cristina Valenzuela (K-On!).
When you have an infinite number of lives ahead of you, death is only the beginning.

When the truck slammed into Kei Nagai's body, he should have died instantly. Instead, the high-school student finds himself resurrected, with all of his wounds somehow healed. However, Kei's real problems are just starting. Now revealed to be an Ajin, one of a mysterious new breed of demi-human that have begun appearing around the world, he's been marked with an international bounty, and in the eyes of the world's governments, Kei is a specimen to be contained by any means possible.

On the run and unable to trust anyone except his closest friend, his only hope is to discover the terrifying secrets behind his new abilities before he's forced to use them in battle!
HOME VIDEO RELEASE DETAILS
The series will receive two different releases much like the other titles that the distributor have released in the past; a Blu-ray Collector's Edition and a DVD Standard Edition. A Blu-ray Standard Edition will follow after a period of time.
Both releases will include the complete series and the first movie as well as the on-disc content, the difference is with the disc format and the packaging. On-disc bonus features include Clean Opening, Clean Closing, Animatic Process Scenes and Movie Teasers.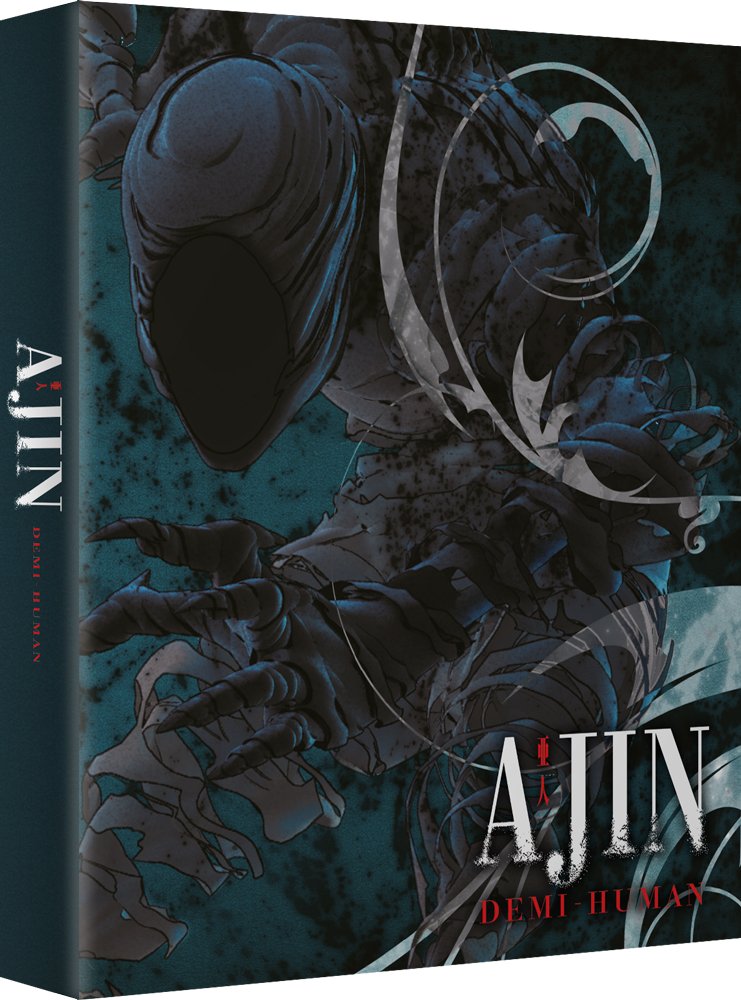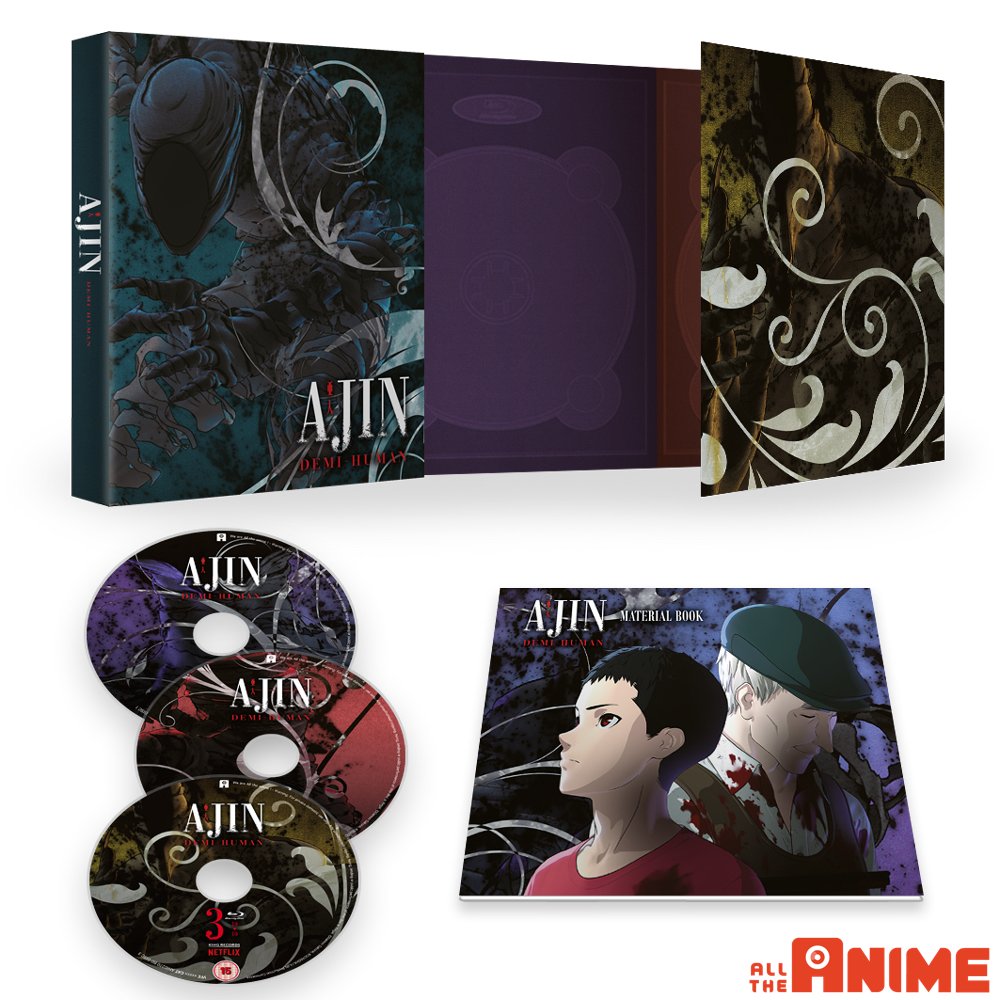 Blu-ray Collector's Edition
SRP: £59.99
This edition features a rigid chipboard box with a digipack to house all three Blu-ray discs as well as a 64-page booklet. The booklet features Characters, IBMs, Backgrounds and Artworks.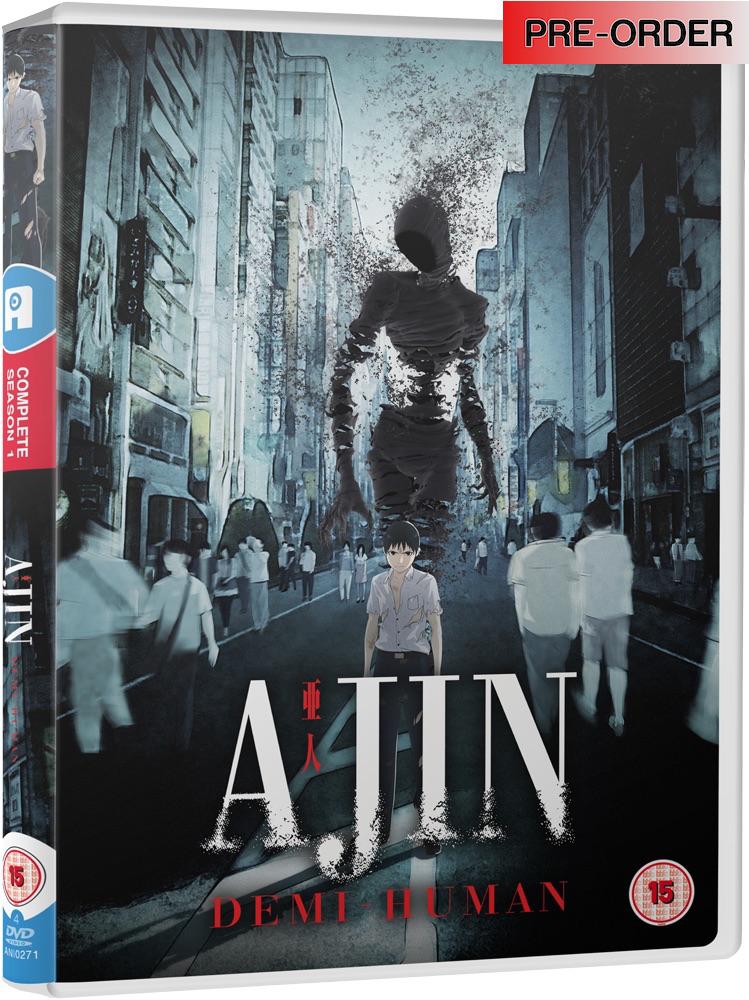 DVD Standard Edition
SRP: £29.99
This edition is simply the DVD discs housed inside a DVD-sized case.
Release Date & Pre-Orders
Both sets will be available with limited quantities at MCM London Comic Con on 27th-29th October 2017. Pricing-wise this is unknown however expect the Blu-ray CE to be either £35 or £40 on sale.
The official release date for pre-orders is currently slated for 27th November 2017 and is available for order at numerous online retailers:
All The Anime will commence pre-orders starting the week on 13th November 2017.
PROMO MATERIAL
Anime Limited have offered a subtitled trailer to promote their upcoming home video release.
Ajin: Demi-Human Season 1 is available to stream exclusively on Netflix in both English & Japanese audio with English subtitles. The show's second season is also available on the same service.