Anime Limited Reveals Ajin: Demi-Human Season 2 (with Ajin Films 2 & 3) UK Home Video Release Details
UK distributor Anime Limited recently teased details about their plans to release the second season of Ajin: Demi-Human and today they have announced the full news and information.
This slideshow requires JavaScript.
The UK home video release for Ajin: Demi-Human Season 2 is scheduled for 27th April 2020 and will be available as a collector's edition Blu-ray box set and standard edition DVD set. Audio options will include the main Japanese audio language with English subtitles and English dub. In addition to the second season, the release will also feature the second and third films in the Movie Trilogy version of the adaptation which will be presented in the main Japanese audio language with English subtitles only.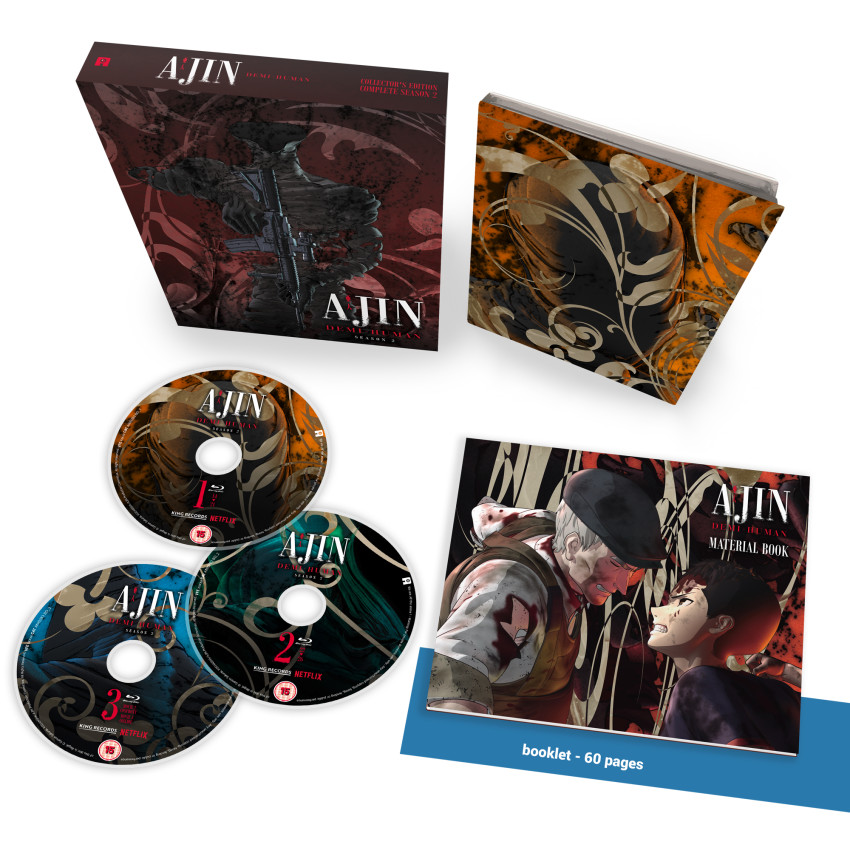 The collector's edition Blu-ray box set will offer the traditional Anime Limited style packaging – a rigid box, digipack for discs, and inside the set includes a 60-page materials book.
Plot Synopsis (via Anime Limited):
"Kei's stopped running, but his decision to stand and fight comes just as Sato launches his second wave of terror. Angered by the governments' refusal to admit the truth about the live experiments on captive Ajin, the Ajin terrorist has begun assassinating a list of the key individuals connected to Ajin research, and only someone as unkillable as he is has a chance of stopping the man in the hat.

With Sato being better trained, more experienced, and allied with other Ajins, Kei has only two chances at heading off the final apocalypse: to somehow learn how to better control the Invisible Black Matter being he generates or to recruit other Ajins into the battle. The shadow war explodes and the world burns as the ultimate warriors face off in immortal combat!"
Ajin: Demi-Human is based on the manga series written by Gamon Sakurai and has been licensed for English release by book publisher Vertical.
Ajin: Demi-Human Season 2 aired in October 2016 (Autumn season) and was adapted by studio Polygon Pictures (Knights of Sidonia) and director Hiroaki Andō with chief director Hiroyuki Seshita. Hiroshi Seko wrote the script composition and Yugo Kanno composed the music. The television adaptation of Ajin: Demi-Human is available to stream exclusively on Netflix as part of their N Series slate.
The second film, Ajin Part 2: Confront (Shōtotsu), and third film, Ajin Part 3: Collide (Shōgeki), were released in theatrical screens in Japan in May 2016 and September 2016 respectively.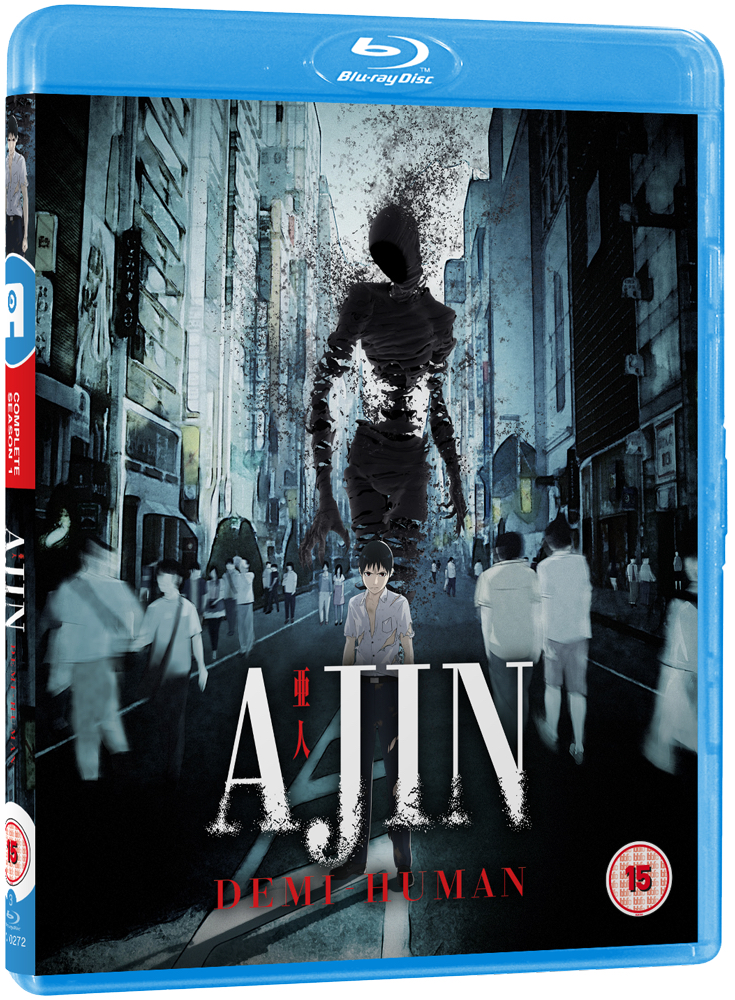 Anime Limited is also currently offering the first season of Ajin: Demi-Human as part of their weekly special until Wednesday 18th March for those interested in the franchise. The first season's Blu-ray release will also receive a standard edition version, featuring the same discs as the previous collector's edition box set, scheduled for 27th April 2020.