MCM London May 2018 Announcements: Anime Limited Round-up (Part 1)
It's the first day of MCM London Comic Con for May 2018! The distributor has managed to get a bunch of early titles available at their booth throughout the weekend including Lupin the Third Part IV and Re:ZERO (both priced at £35 each!). Alongside their sets available on sale they also have announcements to reveal!
You'll notice throughout the convention they have also promoted the upcoming theatrical releases for Maquia: When the Promised Flower Blooms and MIRAI as well as the retail releases of Re:ZERO and Sword Art Online the Movie -Ordinal Scale- in poster form!
Now onto the announcements! They were unveiled at their panel during the 2pm timeslot on Friday 25th May. It's very surprising and interesting news to share!
---
New License Announcements:
---

Amanchu!
The series aired July 2016 and was animated by studio J.C.Staff & Production I.G.
This will be the first English language territory release and there will be a limited collector's edition release! As there is no English dub produced the audio will be Japanese with English subtitles only. This release covers the entire first season.
It is spring, the season of great changes. Hikari Kohinata is an overwhelmingly cheerful and outgoing 15-year-old girl who has spent all her life in a small and beautiful seaside town on the Izu peninsula. On the first day of high school, she meets Futaba Oki, a slightly introverted girl who has just moved from Tokyo. Before she knows it, Futaba gets dragged along into Hikari's passion for scuba diving. And from there, Futaba gradually starts to come out of her shell, and learns how to take challenges and dive into the ocean of life.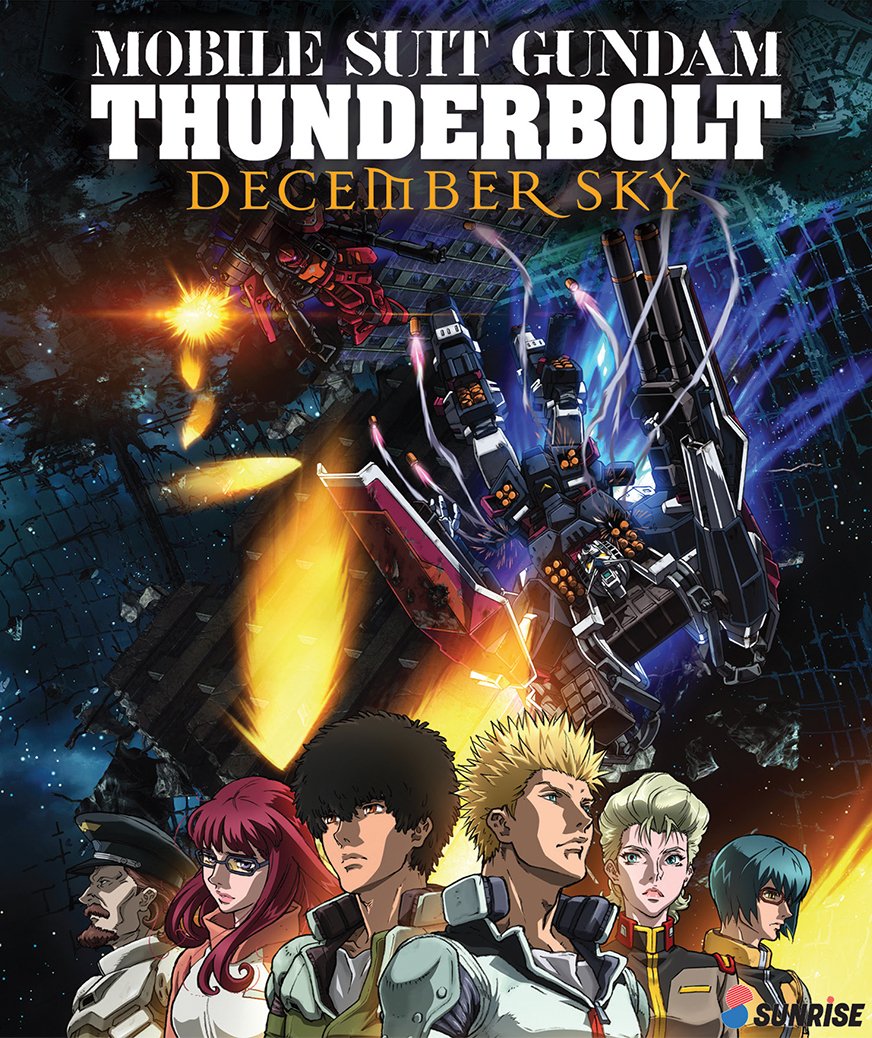 Mobile Suit Gundam Thunderbolt December Sky
The compilation film was released in June 2016 and was animated by studio Sunrise.
One of two Gundam announcements for the UK after releasing Gundam Origin I-IV. Thunderbolt December Sky is the compilation film of the first season of Thunderbolt episodes. It'll follow the same model as the other Gundam titles plus will be available on Blu-ray in both English & Japanese audio with English subtitles.
Their war has not yet ended… It is Universal Century 0079, at the end of the One Year War between the Earth Federation and the Principality of Zeon. The space colonies of Side 4, or Moore, were previously destroyed by a Zeon attack, and many colonists lost their lives. Side 4 became a shoal zone filled with the wreckage of destroyed colonies and warships, lit by constant flashes of lightning due to collisions between electrified debris. It soon came to be known as the "Thunderbolt Sector."

The Moore Brotherhood, an Earth Federation Forces unit made up of surviving citizens from Moore, set out to exterminate the Zeon forces in the Thunderbolt Sector in order to reclaim their homeland. To halt the Federation advance, the Zeon forces deployed their own Living Dead Division, which was established to collect combat data on soldiers with prosthetic limbs.

Io Fleming, though part of the Moore Brotherhood, hates being tied down by his homeland and family history. Daryl Lorenz, having lost his legs in earlier battles, is now an ace sniper of the Living Dead Division. When they confront each other on the battlefield, they will reach a mutual realization. These two are destined to kill each other.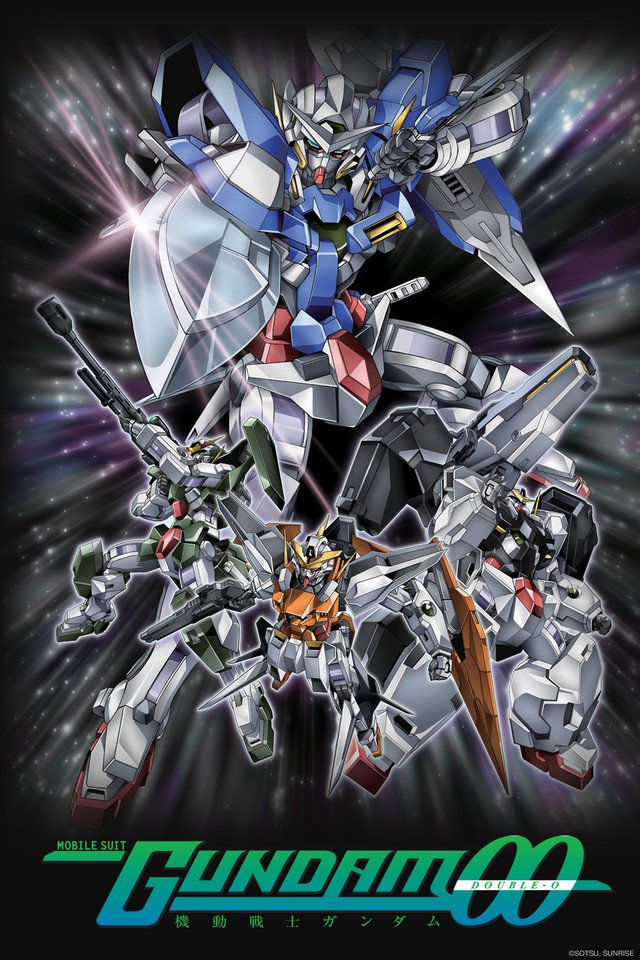 Mobile Suit Gundam 00
The series aired October 2007 and was animated by studio Sunrise.
Another one of two Gundam announcements. Mobile Suit Gundam 00 returns to the UK on Blu-ray with both seasons, the Special Edition OVAs and the Movie: A Wakening of the Trailblazer included. Release details are currently not final but all of them are expected to follow the same model as the other Gundam UK releases.
The year is 2307 A.D. Although fossil fuels have been depleted, humanity has obtained a new source of energy to replace them, in the form of a large-scale solar power generation system based on three huge orbital elevators. However, the benefits of this system are available only to a handful of major powers and their allies. In this world of never-ending conflict, a private armed organization appears, dedicated to the elimination of war through armed force. Its name is Celestial Being, and it is in possession of "Gundam" mobile suits.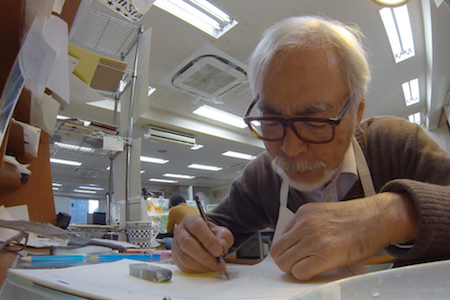 Never-Ending Man: Hayao Miyazaki
The documentary aired on November 2016 and was distributed by NHK WORLD TV.
Anime Limited have acquired a live-action Japanese documentary that follows the life of Hayao Miyazaki. Here's what Anime Limited have said about the documentary:
Not just any old production though, but the return of Studio Ghibli's Hayao Miyazaki to the limelight after previously announcing his retirement, as NHK (Japan's national broadcasting company) documents the old master learning new tricks while also returning the craft that has marked him out as a genius of the form across so many decades.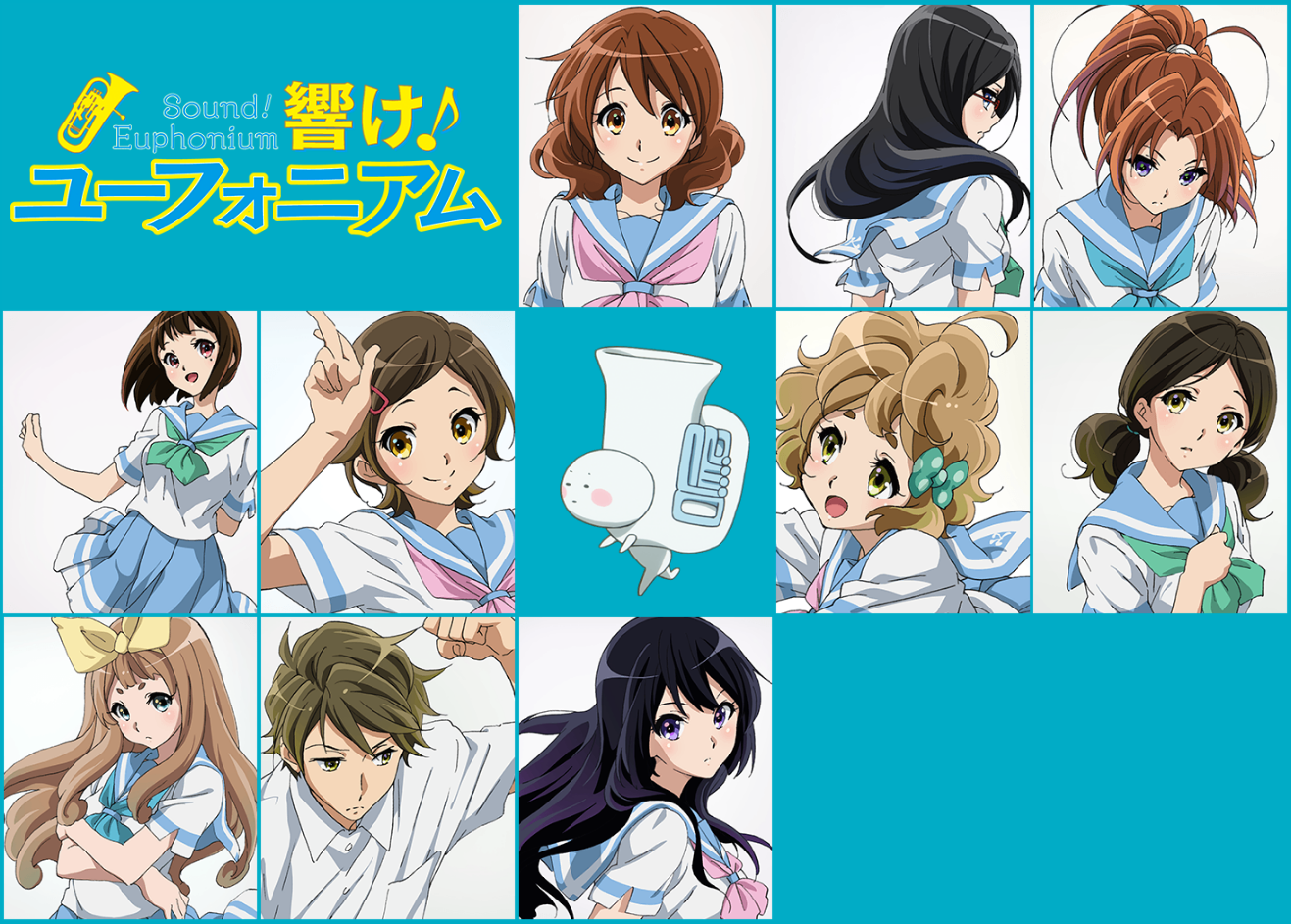 Sound! Euphonium
The series aired April 2015 and was animated by studio Kyoto Animation.
After having to cancel the license due to the Crunchyroll fiasco, Anime Limited managed to rescue the license and will finally be able to release the first season on Blu-ray later in 2018. There will be a limited collector's edition release that includes rigid box packaging, digi-pack, and a 52 page booklet. The audio will be Japanese with English subtitles only. They also clarified that they do not have the second season nor the other films at the time of this panel.
UPDATE: Hanners have confirmed that the release will also feature the Episode 14 OVA as well as the specials.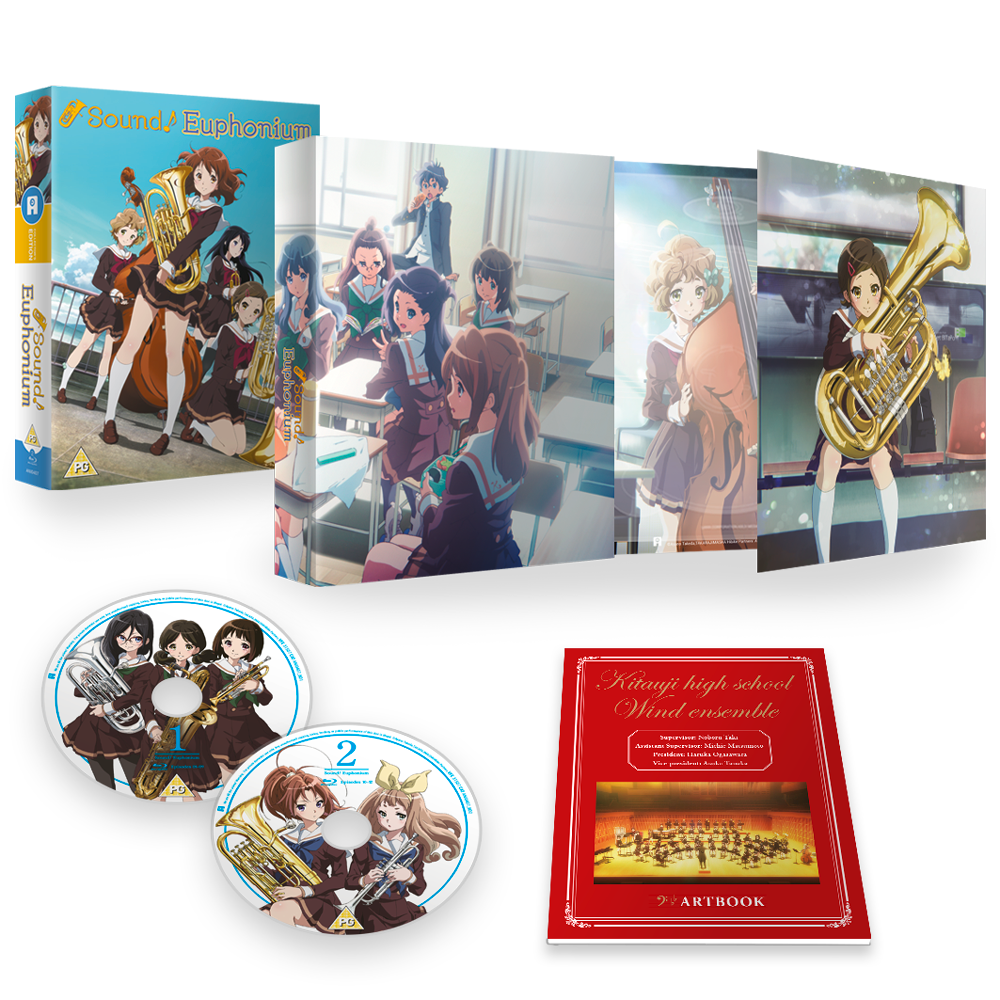 Spring in the first year of high school. Kumiko, a member of the brass band in junior high school, visits the high school brass band club with classmates Hazuki and Sapphire. There, she comes across Reina, her former classmate from junior high. Hazuki and Sapphire decide to join the club, but Kumiko can't make up her mind. She recollects her experience with Reina at a competition in junior high school.
---
Other Information:
---
Lu Over the Wall
Anime Limited showed off a sample of what they are planning for the collector's edition release of Masaaki Yuasa's film. The artwork is currently in approvals but the release is expected to have a rigid box packaging, digi-pack, and a 52 page booklet. The audio will be both English & Japanese with English subtitles. This will be the first English language release!
---
That's it for the announcements for today, but stay tuned as there will be more to follow throughout the weekend.