If you're a frequent reader of my reviews, you'll know I'm fond of anime that tell stories about the industry and how it works. The latest in this genre to cross my desk is Girlish Number, an anime focused on a voice actress trying to get her big break in the industry. Let's dive into this quirky series about a girl and her (naive) dreams!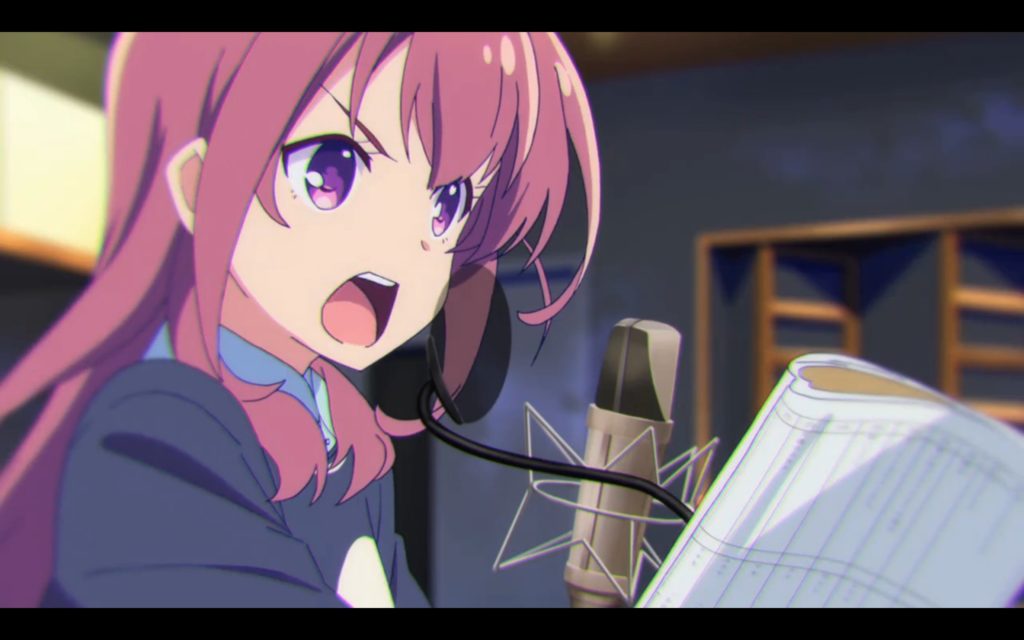 Our story follows the newbie voice actress Chitose Karasuma. She's been working in the industry for a year but has only been able to land minor roles so far. Convinced that the anime industry is just rotten due to this, Chitose holds a deep resentment towards her work and the fact she can't catch a break. This all suddenly changes when she's cast as the main character in the upcoming series 'Millennium Princess x Kowloon Overlord'. Chitose may have finally found her feet in this competitive industry, but when working alongside seasoned veterans (and on a production that has a whole host of issues) her life is about to become more complicated than she'd ever expected…
At the beginning of this 12-episode series Chitose is not a likeable character. She's obnoxious, arrogant and an outright brat. Chitose wishes for fame and fortune to fall in her lap while she does minimal work, such as not reading the source material for projects she's working on. However, as the show progresses, Chitose comes to understand what working hard truly means. She starts to care more both about the industry and the projects she's working on.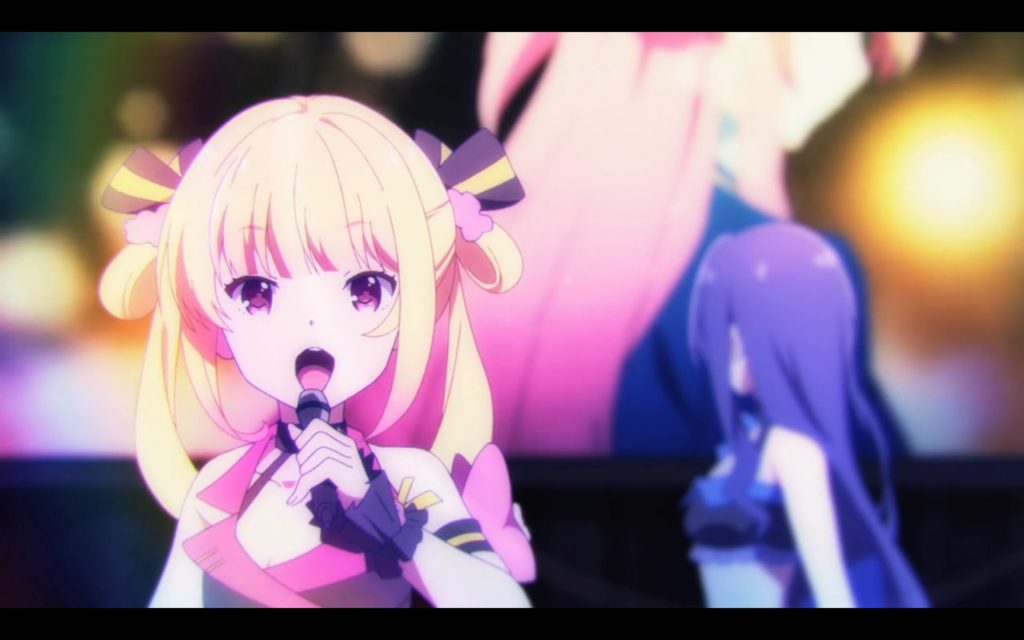 Of course, Chitose's transformation is not just because of the project itself but also thanks to the people around her. Over the course of the series, Chitose works alongside four other voice actresses, who range from newbies like her to hardened veterans. At first, the experienced actresses, Momoka Sono and Kazuha Shibasaki, look down on Chitose for her attitude towards her work but eventually take the girl under their wing to guide her. Meanwhile, the less experienced two in the group, Yae Kugayama and Koto Katakura, do their best to cheer Chitose on and encourage her to keep doing her best, often also looking up to her for a confidence boost when they themselves are struggling.
As we get to know more about other girls, we also learn that they all have their own issues with the industry: be it the fact that low budget affairs like 'Millennium Princess x Kowloon Overlord' are ten a penny or because they're scared of being overshadowed and left behind by those around them.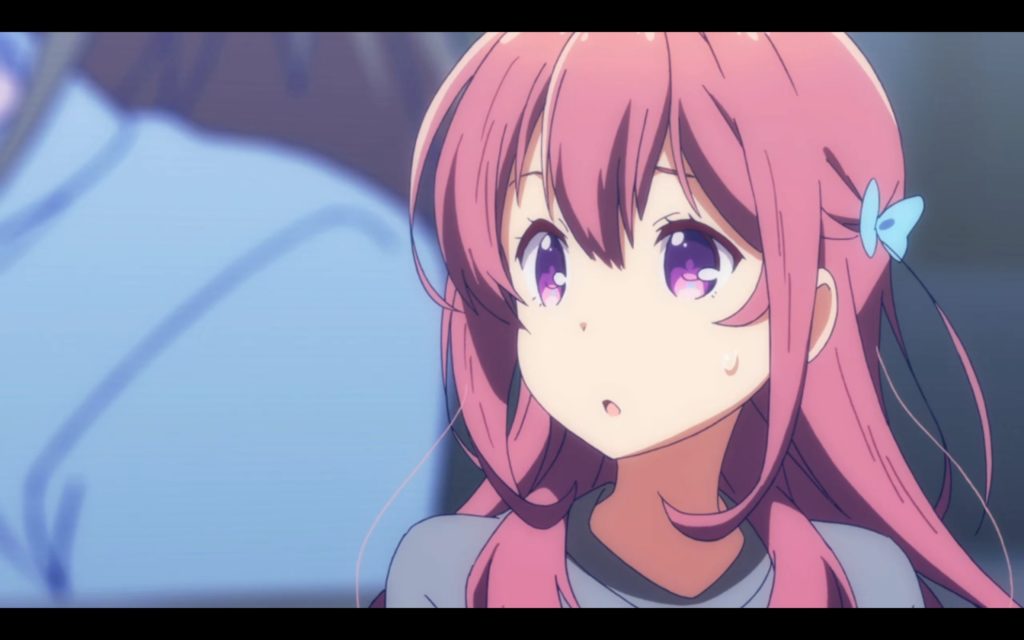 It must be said that while Girlish Number does offer insights into the anime industry and what it means to be a voice actor, it's not as down to earth as, say, Shirobako was. Much of what happens is dramatic and more befitting of a 'story' than a serious look into how things work, which is fine for what it strives to be. In the end, Girlish Number is a lot of fun and I think taking this approach opens it up to a wider audience. Rather than bogging itself down with sticking as close to reality as possible, the show instead gives itself the freedom to do more than most other industry series could.
The animation for Girlish Number has been handled by studio Diomedéa (the studio behind Fuuka and Squid Girl), and overall it's very bright and colorful with cute character designs that draw you into the story. They've also worked hard to give Chitose a wide range of expressions and reactions, which I'm sure many of you have seen screen-capped and shared around the anime community! They've done a great job overall and watching the series on Blu-ray really brings everything to life.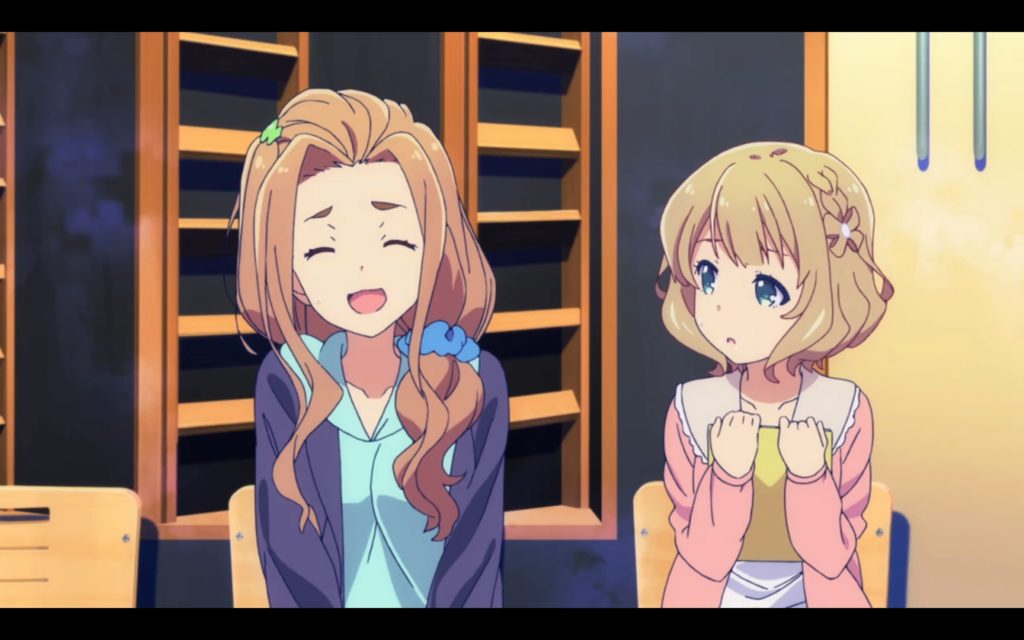 Girlish Number's music has been composed by Tomoki Kikuya (Nisekoi, Eromanga Sensei) and while the soundtrack isn't very remarkable, the insert songs, as well as the opening "Bloom" and ending "Ima wa Mijikashi Yumemiyo Otome" (which are all performed by the leading cast), are catchy and have stuck in my head long after I finished watching.
Where voice actors are concerned, everyone does a good job, but leading actress Sayaka Senbongi (Nifa in Attack on Titan, Marie in Servamp), who plays Chitose, offers a brilliant performance. One of the key aspects of Chitose is that, despite her ego, she's not actually a very good voice actress at the beginning of the show, so it was critical that her voice actress could give a 'bad' performance for the scenes where Chitose was recording for her roles. Senbongi pulls this off perfectly with a convincing performance that leaves you able to tell exactly how monotone Chitose is during her work.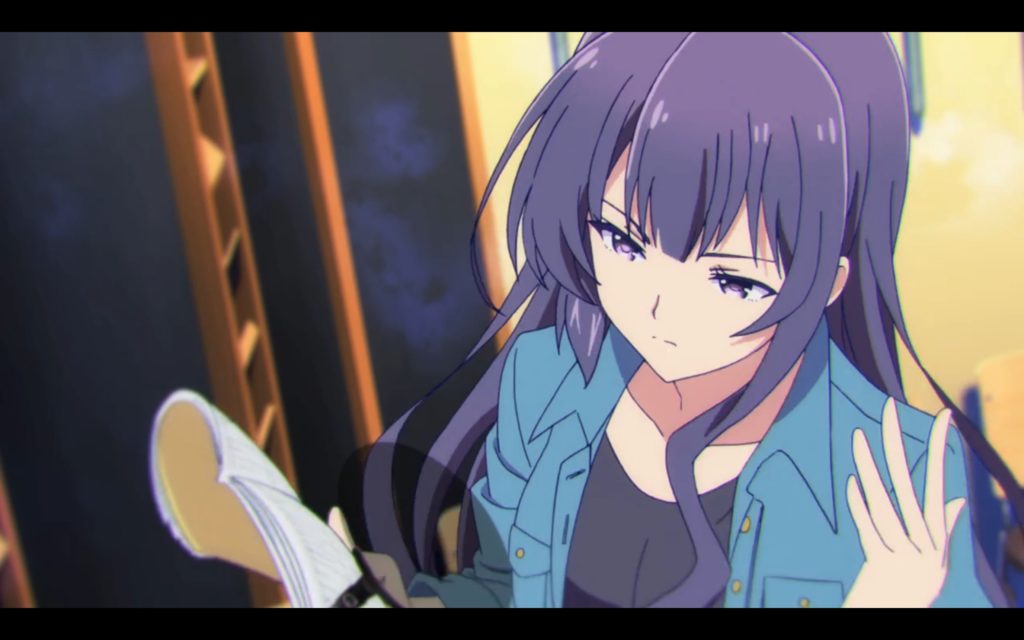 This release comes to the UK thanks to MVM Entertainment and is available on DVD and Blu-ray. Both sets include all 12 episodes of the show and on-disc extras composed of trailers and clean videos for the opening and ending (as well as the alternate opening/ending used for the beginning/end of the series). This release is Japanese audio with English subtitles only as there is no dub.

Overall Girlish Number is a fun and exciting look into what it means to be a voice actor. While the story isn't always realistic, it's so enjoyably crazy that it really doesn't matter. Highly recommend to both fans of anime industry tales and those who are looking for their next slice-of-life drama.