Scum's Wish Complete Collection Review
Demelza
•
Back in early 2017, the popular manga series Scum's Wish was adapted into an anime. However, due to streaming on Amazon Prime Video in the UK the adaption went by largely unnoticed. Fast forward to 2019 where MVM Entertainment have brought the series to home video, offering it a new lease of life. Today I'm here to check out the anime and see if it's worth the fuss.
The story revolves around two high-school students, Hanabi Yasuraoka and Mugi Awaya, who are in love with unobtainable childhood sweethearts. Both of them are unable to confess their feelings to their respective love interests, which leads to Hanabi and Mugi entering into a relationship of their own to satisfy their mutual loneliness. Promising each other everything except their feelings, the two imagine the other as their crush and use one another to quell their desires.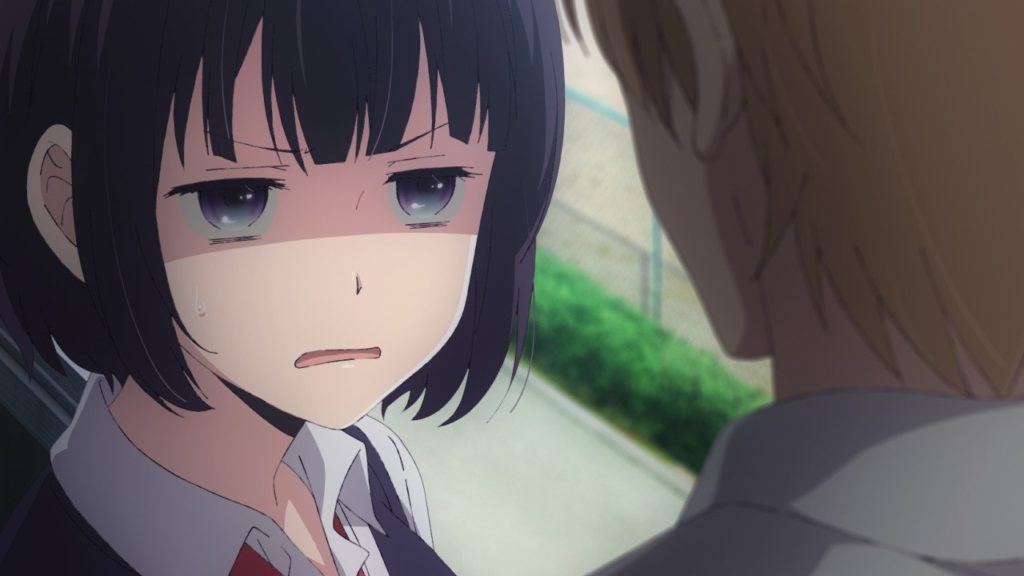 Hanabi is in love with her childhood friend and now homeroom teacher, Narumi Kanai. Growing up, Narumi acted as an older brother figure for Hanabi, to the point where she still refers to him as "onii-chan" even now, but regardless of her feelings, Narumi has his eyes on one of his fellow teachers – Akane Minagawa. As it happens, Akane is the woman who's stolen Mugi's heart after she tutored him in the past, and he's been unable to overcome his affection for her ever since. With Akane now employed as the music teacher at his school, Mugi is unable to escape her presence and can only watch as Narumi courts her.
Scum's Wish is a story of self discovery. The rules of Hanabi and Mugi's arrangement are that the two will break it off if they (a) fall for one another or (b) get together with their crushes, but Mugi also clearly states that the two won't have sex. In a way this speaks to Mugi's good nature. He's experienced when it comes to sexual activities, but he also feels a sense of responsibility to Hanabi – not wishing for her to throw away her first time or do anything she's going to regret. He makes for a great contrast against Hanabi, who has no sexual experience whatsoever, with them both coming from opposite ends of the scale to meet in the middle and learn from one another. It's also interesting to note that Mugi understands that much of his desires are driven by the fact he's a man, a part of himself that he doesn't like, which opens the door for some insightful looks at what dictates our sexual desires and why.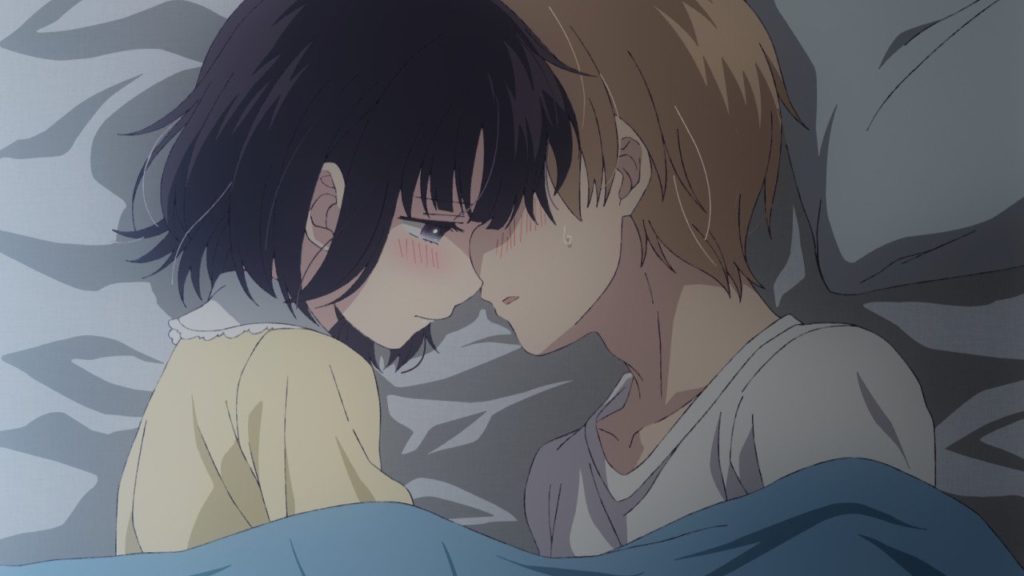 While I've not said it explicitly yet, Scum's Wish is a series that has the characters performing many sexual acts but never with the intention of arousing the viewer. The sexual activities in the show are always tasteful and, more than anything, exist to show that these characters are at an age where they want to explore what sex is, what feels good to them and why it does. I especially like that Hanabi's just as curious about all of this as Mugi, because far too often girls are characterised as having no interest in sex or anything like it.
What I also liked about the show is that it wasn't shy about exploring sexuality. A few episodes into the series, we're introduced to Sanae Ebato, a close friend of Hanabi's who's also in love with her. Through the course of the story Sanae explains how being in love with guys just doesn't feel right and leads us to the conclusion that Sanae is gay. Quite often gay characters are treated as going through a phase or that homosexuality just doesn't exist, so it's refreshing that Scum's Wish has Sanae and those around her welcomingly accepting her for who she is. Her story arc is extremely well written and notably manages to sidestep many of the common tropes Japan uses with gay characters.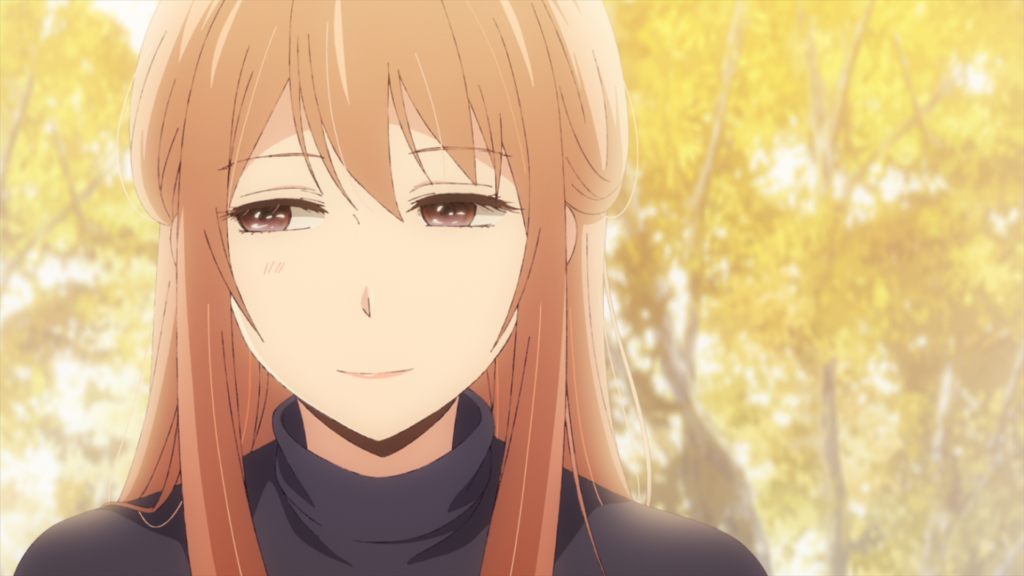 Each episode of Scum's Wish offers us the perspective of a different member of the cast, which works well for it. We have so many characters from so many walks of life tied together that it means there's always something fresh on offer. If Mugi and Hanabi's relationship or opinions on love don't interest you then perhaps the views of Narumi and Akane will catch your eye more? Narumi has an extremely pure view of romance, while Akane is the type who enjoys sex and dates many different guys at the same time; she just lives for the moment and enjoys the attention. Akane's opinions on relationships are drastically different to the other cast members – especially Narumi's – but her views on love are just as important as theirs are. All of this comes together to show us just how messy and different love is for everyone.
Animation for the series has been handled by studio Lerche (Assassination Classroom, School-Live!, Monster Musume), and the show looks very pretty on Blu-ray. The studio makes use of beautiful still images during some of the most emotionally charged scenes, as well as splitting scenes into almost manga-like panelling for monologues. The characters are well detailed and very expressive. I'm especially fond of the depth of emotion in their eyes, showing us the unspoken feelings they hold. The studio also makes use of a neat fade to black effect during some of the more steamy scenes, where it looks as though black ink is staining a white background.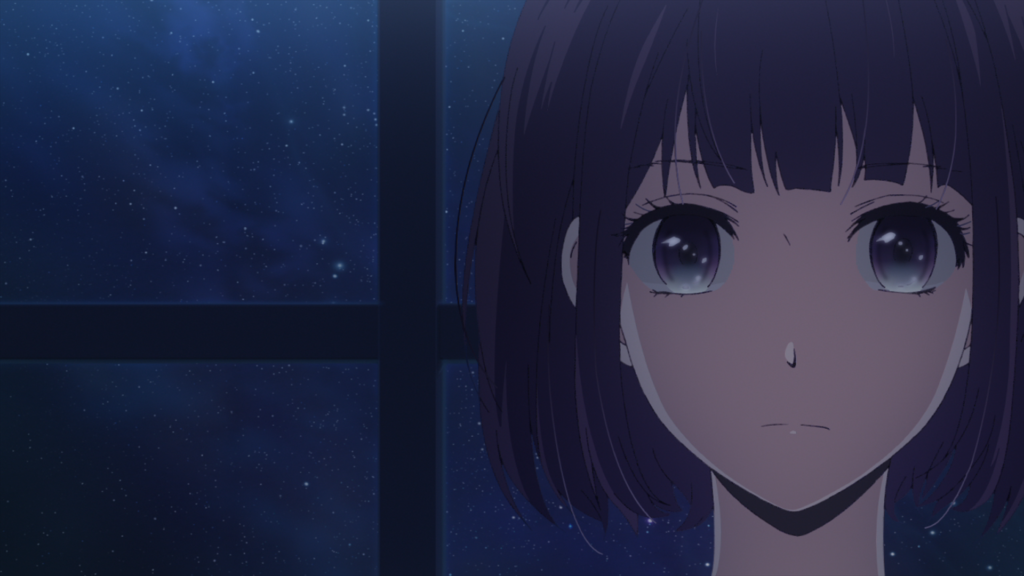 Where music's concerned, Scum's Wish's soundtrack has been handled by Masaru Yokoyama (Your Lie in April, Anthem of the Heart) and his scores will instantly sound familiar to those who have listened to his other works. Yokoyama's compositions here are led by string instruments and piano, which serves to lift up the most emotional of scenes and deliver some deeply moving tracks. With the music always blending in seamlessly yet making its presence known, this is fantastic work by Yokoyama. The opening theme for the series is "Uso no Hibana" by 96neko and a catchy j-pop song, while the ending theme is "Parallel Line" by Sayuri. The ending is again a very catchy song but also encaptures the twists and turns that the series presents us with.
This release includes both the Japanese audio and an English dub, and both sets of cast perform extremely well. I prefer the Japanese cast due to Akane's actor, Aki Yoyosaki (Marulk in Made in Abyss, Yunyun in KonoSuba), who gives Akane just the right cutesy but seductive tone to fit the character. That said, the English cast are certainly capable and I was surprised by how well Hanabi's English VA, Avery Smithhart (Alexandra Magritte in Tada Never Falls in Love, Ange in Princess Principal) plays the lead role. She manages to capture Hanabi's quiet and introverted nature well and has a greater range of vocal expression than the Japanese actor, Chika Anzai (Chisa Kotegawa in Grand Blue, Reina Kosaka in Sound!). Both actors give performances that suit Hanabi and your preference will come down to personal choice rather than anything to do with their quality.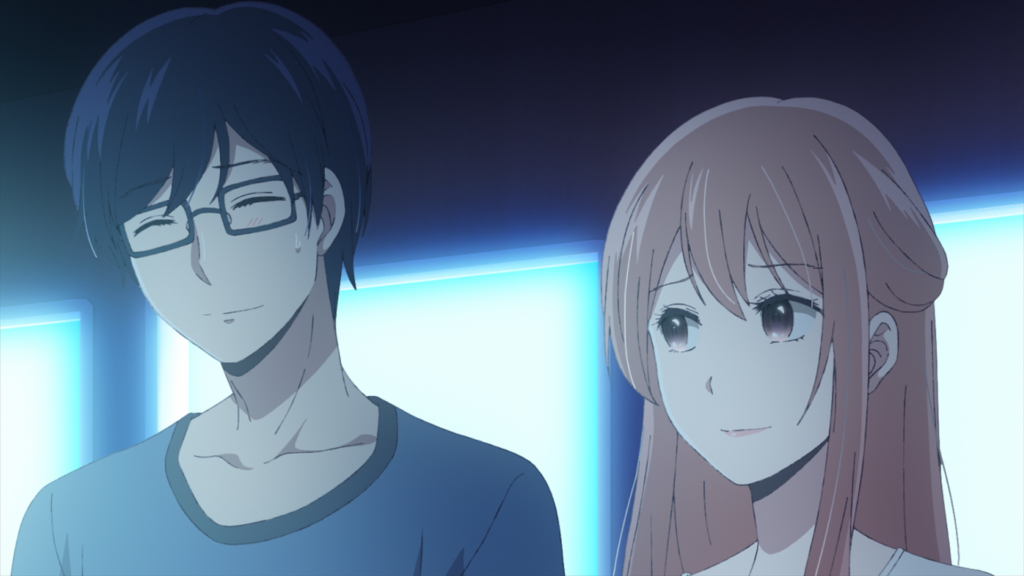 Scum's Wish comes to the UK thanks MVM Entertainment and is available only on Blu-ray. The release includes all 12 episodes of the series alongside clean opening and ending videos as extras. The anime adaption covers the whole manga series, but it's worth noting that there's a short six chapter sequel manga called Scum's Wish décor available on Crunchyroll manga. This sequel sheds some light on what happens to the cast after the events of the original series and it's certainly worth a look if you're a fan of the characters.
Overall, Scum's Wish never puts a foot wrong in how it presents its story and characters. With a mature, in-depth look at love and lust, the series has much to show us. It's thoughtful, emotional and incredibly insightful. Certainly not one to be missed.