Chivalry of a Failed Knight Review
Demelza
•
Back in 2015, in an Autumn Season packed with battle royale series, a show known as Chivalry of a Failed Knight aired. Although the show didn't have a stellar reception (in part thanks to streaming on Viewster), some still remember it fondly. MVM has now brought the series over for a home video release. Do how does the show fare today, almost five years after its initial airing?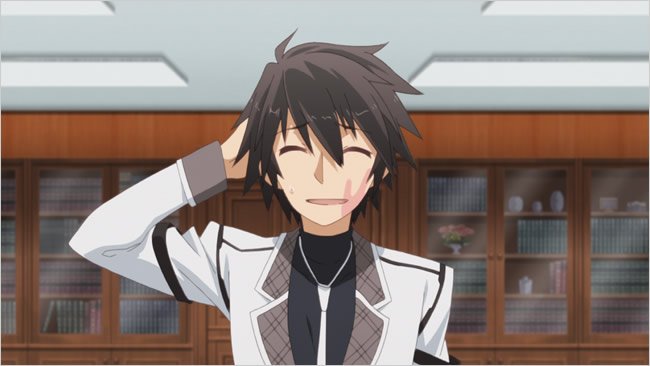 The story takes place on an alternate earth where humans with supernatural abilities are known as 'Blazers'. Blazers can materialize and use weapons called 'Devices', which appear as objects such as swords, knives, spears, etc. Across Japan, there are seven Mage Knight Academies who join together to host the Seven Star Sword Art Festival, where Blazers from each school compete to become known as the strongest Apprentice Knight. However, our protagonist Ikki Kurogane has an extremely low aptitude for magic and is known throughout his school (Hagun Academy) as 'the Worst One' due to being rated an F-Rank Blazer (F being the worst rating).
To make matters worse, Ikki will be unable to graduate unless he qualifies for the Seven Star Sword Art Festival. Despite his poor magic abilities, Ikki has trained himself non-stop to be an extremely capable fighter, able to copy and memorise his opponents' moves after seeing them in use a single time. He's not the only pupil hoping to reach the Seven Star Sword Art Festival, though, as a transfer student named Stella Vermillion also has her sights set on it. Worse still, she's Ikki new roommate! The two get off to a terrible start when Ikki walks on in her in her underwear, so she challenges him to a duel for ownership of the room.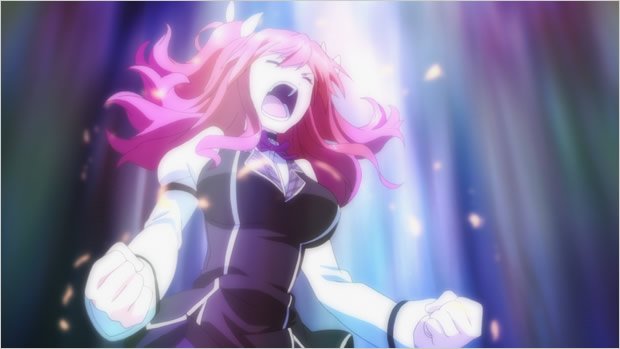 Stella is used to being the best. She's an A-Rank knight who also happens to be a princess of the Vermillion Kingdom. Known as a once-in-a-decade genius, she's surprised to be put through her paces by Ikki after expecting to win easily. When she ultimately loses the match, she resigns herself to sharing the dorm room with him. Not only that, she begins to develop romantic feelings for Ikki, having seen how hard he works. As the two aim for a spot in the Seven Star Sword Festival, they fall in love and help one another become stronger knights.
Having said that, Stella isn't the only one in love with Ikki. His younger sister, Shizuku, also has her sights set on her older brother. Thankfully the series doesn't go down that route and both Stella and Ikki reject Shizuku's behaviour, but I can definitely see her inclusion being off-putting to some viewers. Admittedly, the backstory of why Shizuku is so determined to be there for and support Ikki is interesting but it doesn't quite make up for her romantic obsession with him.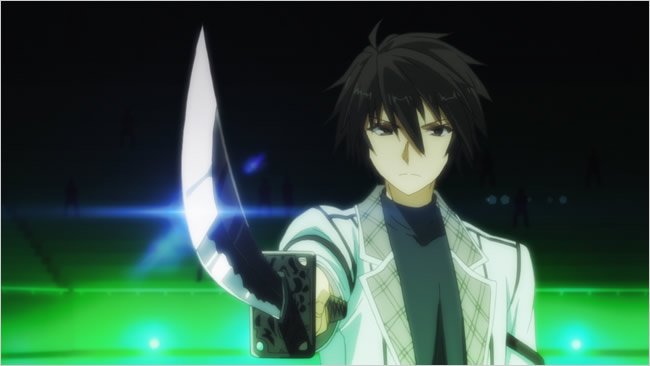 However, Shizuku's inclusion in the story isn't all bad as her roommate, Alice, is an interesting and thoughtful character. Acting as a mentor and/or older sister to Shizuku (and Ikki and Stella), she's always there to lend a hand. Alice is also a transgender character, something I was really surprised to find in a series like this. The rest of the characters are respectful of this and Alice is never once shamed for who she is, which makes this a great example of how to write LGBT+ characters naturally and respectfully. 
On the whole Chivalry of a Failed Knight is an entertaining watch. Although we never do reach the Seven Star Sword Festival, there are still plenty of engrossing battles that capture the imagination as the series goes on. When not in a fight, our cast hang out and embark on fairly stereotypical adventures, like a day at the pool for a swimsuit episode and a short trip away from the academy, but the characters are lovable enough to make these worthwhile.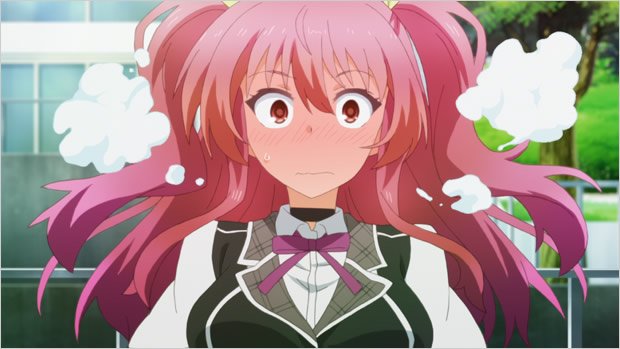 The issue is that the series just doesn't have enough time to cover everything it wants to. After Ikki and Stella fight for the first time, we never really see Stella fight again (even though it's briefly explained that she's still fighting and winning all of her battles). The knock-on effect of this is that it makes Stella into a heroine whose only real point is to be Ikki's lover. She has the potential to be a strong female lead but Chivalry of a Failed Knight just doesn't have the time or desire to make her into one. The overt fan service in this anime is both commendable and inexcusable, too. While I appreciate that the series doesn't shy away from the fact Stella wants to kiss, hold, and do more with Ikki (where normally the male lead would instigate such situations), its inclusion gets in the way of the action quite a lot early on and can be difficult to watch.

I'd probably have less complaints with the show if there was a legal way to read the source material or if there had been further anime adaptations. Sadly, the on-going light novel series the anime is based on remains unlicensed and no further anime has been made. Hopefully that will change in the future but it feels like its time may have already passed.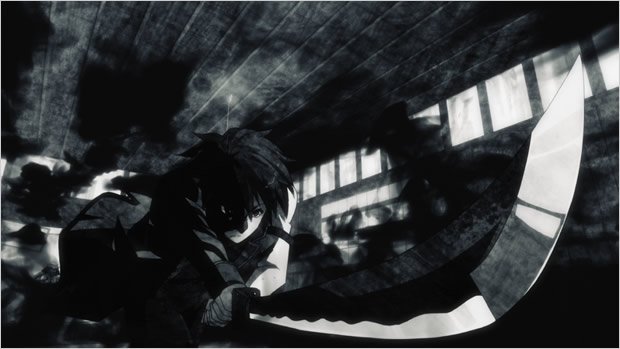 Where animation is concerned the series has been co-produced by studios Silver Link and Nexus. The animation early on is a little dated but the fight scenes still look spectacular. The team often makes use of varied viewing angles to capture the perfect shot, while the art itself sometimes fades to grayscale to capture both Ikki's movements and injuries in bright, vivid shades of red, grey and black. As far as battle animation goes, this is some of the best I've seen for a battle royale series and has remained incredibly memorable since my first viewing of the show (back when it simulcast).
Music for the series has been handled by Kotaro Nakagawa (Gosick, Inu x Boku SS) and although it isn't all that memorable, it does work very well in the context of the anime. The rock-inspired sound helps to elevate the action and tension of the on-screen battles. The opening theme for the show is "Identity" by Mikio Sakai, while the ending theme is Haramitsu Renge by Ali Project. Both the opening and ending tracks fit the series well, although the ending animation could have done without all of the female cast naked in suggestive positions…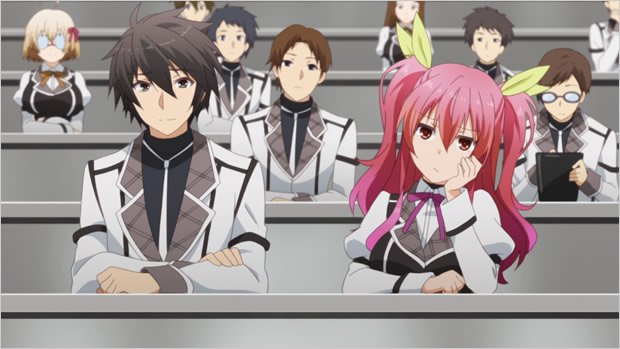 This release includes both the original Japanese audio as well as an English dub. Where the voice actors are concerned, both groups play their characters well! Ikki is played by Ryota Osaka in Japanese (Nariyuki Yuiga in We Never Learn, Mikleo in Tales of Zestiria the X) and Clint Bickham (Nanao Kisaragi in Tsurune, Teichi Niya in Dusk Maiden of Amnesia), and both deliver a suitably heroic performance. Likewise Stella's actresses, Shizuka Ishigami (Ryota in That Time I Got Reincarnated as a Slime, Ikuno in Darling in the Franxx) and Luci Christian (Hiro Soma in Fruits Basket, Hestia in Is It Wrong to Try to Pick Up Girls in a Dungeon?) give the princess the often flustered but tsundere voice her personality requires.

Chivalry of a Failed Knight comes to the UK thanks to MVM and is available on Blu-ray. The set includes all 12 episodes of the series with both English and Japanese audio. On-disc extras include trailers and clean OP/ED videos.

Overall, Chivalry of a Failed Knight provides a great watch for fans of fantasy battle royal series. Although it certainly has some problems, these issues can be overlooked, depending on the viewer – and I think the impressive battle scenes overcome my complaints in some circumstances. Perhaps not for everyone, but those who enjoy the show are sure to remember it for years to come.