Back Street Girls, Hi Score Girl & Tenrou: Sirius the Jaegar Listed for Netflix Japan
Throughout the Summer 2018 anime season we have seen a number of streaming sites announce their line-up of titles that they will be simulcasting throughout these next few months, and along the way we have seen a few note-worthy titles not getting any mention whatsoever.
It's been revealed that Back Street Girls, Hi Score Girl and Tenrou: Sirius the Jaegar shows have actually been picked up by Netflix for their delivery platform choice in Japan. If it's like the previous seasons, then these shows will not be simulcasting in this anime season by any other site. We have waited to see what was going on just in case, but it is possible that these titles will be distributed worldwide as part of their Netflix Originals slate.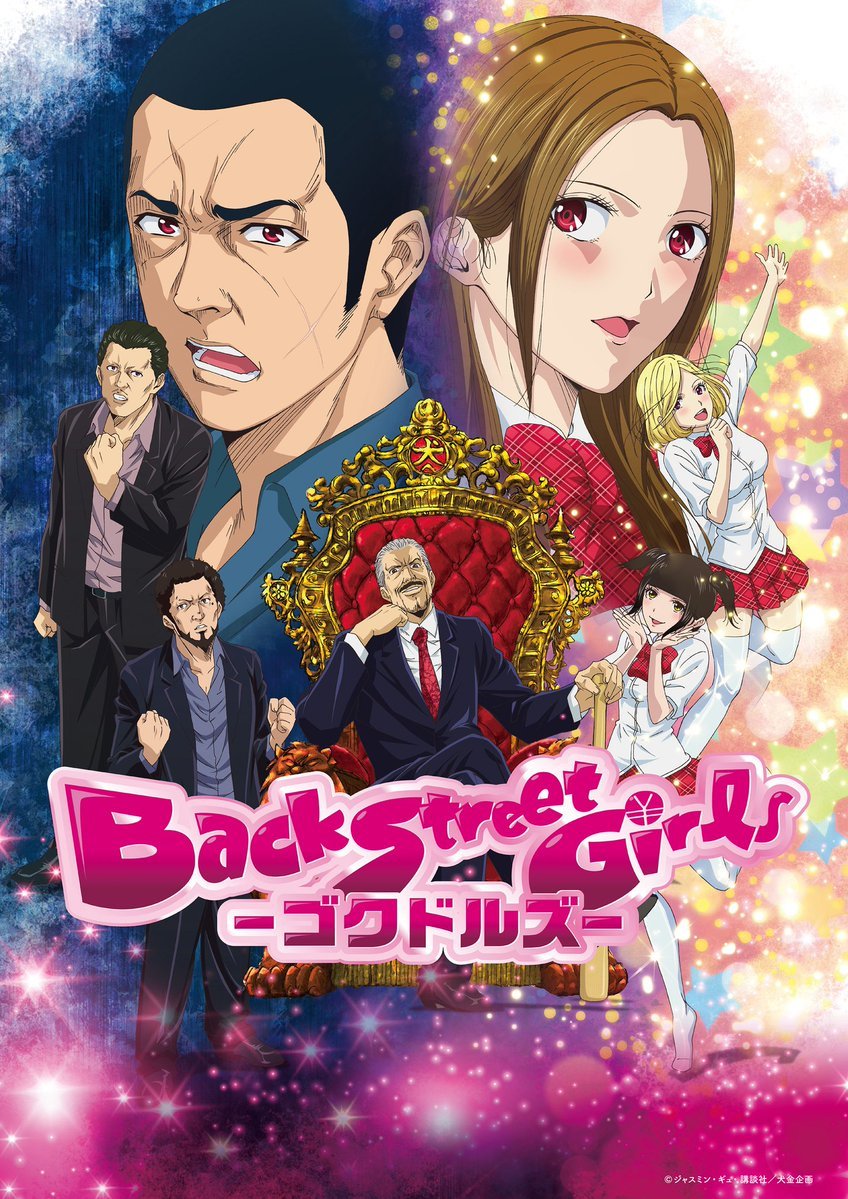 Back Street Girls: Gokudolls aired Tuesday 3rd July and was animated by studio J.C.Staff. The story is based on the manga written by Jasmine Gyuh and began serialisation in March 2015 with 11 volumes currently in print. The anime's ending credits scene also included the 'In Association with Netflix' mention which generally refers to shows being made exclusive to the platform.
Plot synopsis via ANN:
Three young yakuza members screwed up really big, causing their boss losing millions. Contrary to yakuza traditions, their boss did not want their little fingers chopped off, for doing so would not bring his money back anyway. Instead he sent them to Thailand for extensive plastic surgery (transgender included) and then promoted them as an idol group. Their careers become so successful that most of their fans know absolutely nothing about their true identities. On the other hand, the three often feel frustrated for having to live two lives on and off stage.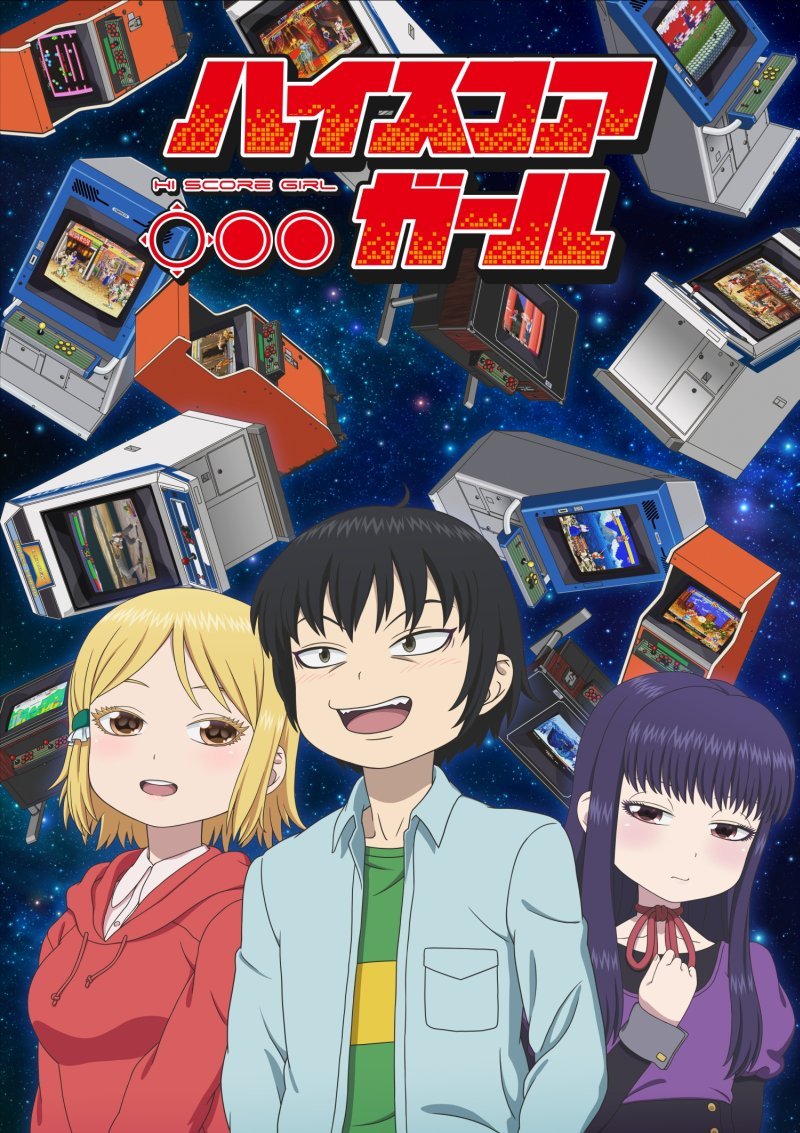 Hi Score Girl begins airing on Friday 13th July and was also animated by studio J.C.Staff. The story is based on the manga written by Rensuke Oshikiri and began serialisation in 2010 and will conclude with 10 volumes total. There were hints that there may not be a simulcast due to the studio announcing a US Premiere this August at Otakon 2018.
Plot synopsis via ANN:
It's 1991 and the heyday of the 2D fighting game boom. Sixth-grader Haruo spends practically his entire day at an arcade in the seedy part of town, oblivious to the world around him. However, one day at his usual arcade, he encounters Akira, his female classmate with good grades and money. She may look out of place at the arcade, but she is actually a top-class gamer. Akira completely outmatches Haruo in one Street Fighter II round after another, and their relationship develops from this unlikely encounter.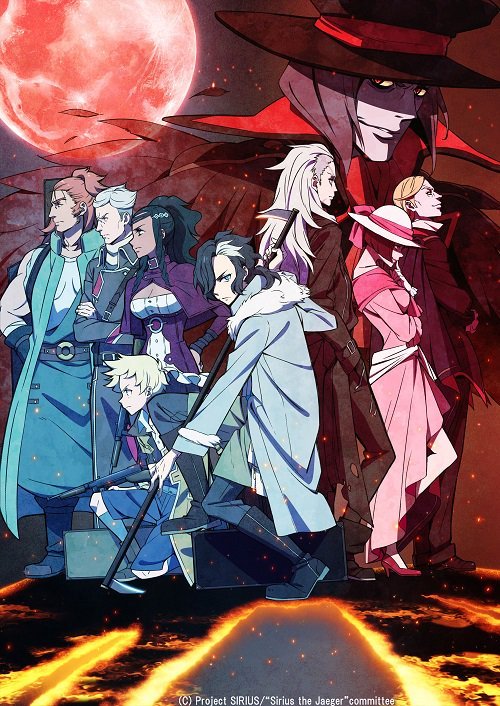 Tenrou: Sirius the Jaegar aired on Thursday 12th July and was animated by studio P.A.Works. The original anime series was written by Keigo Koyanagi and directed by Masahiro Ando. The anime received its US premiere at Anime Expo 2018.
Plot synopsis via ANN:
The Imperial Capital, 1930. A strange group of people carrying musical instrument cases land at Tokyo station. They are called the "Jaegers", who came to hunt vampires. Among them, is a young man with striking serenity and an unusual aura. His name is Yuliy, a werewolf whose home village was destroyed by vampires. Yuliy and the Jaegers engage in deadly battle over a mysterious holy arc only known as "The Arc of Sirius".
Also picked up by Netflix and has recently been confirmed for worldwide are upcoming series INGRESS the Animation, Kengou Ashura, REVISIONS and ULTRAMAN. You can find out what else is heading to the platform with our round-up article which is being updated throughout the year.
Sources: Back Street Girls Official JP Site, Hi Score Girl Official JP Site, Tenrou Official JP Site, Netflix Japan Twitter.