Drifters: Battle in a Brand-New World War Confirmed For Release in the UK

Teapot
•
Not too long ago, we reported on retailer listings revealing that Universal Pictures UK were releasing Drifters: Battle in a Brand-New World War on home video. Today, that release has finally been officially confirmed for 8th October on both Blu-ray and DVD.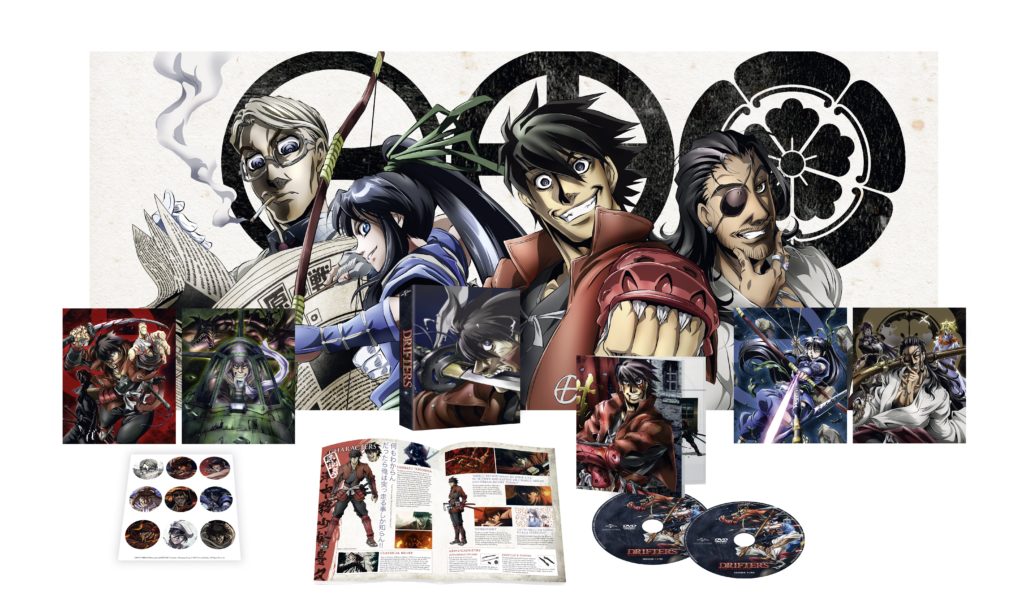 According to Universal, both the Blu-ray and DVD sets are identically packaged, and both contain:
All 12 episodes from series 1 of Drifters: Battle in a Brand-New World War
Glossy 40-page booklet of character profiles, location details and other series information
Poster
Character-art magnets
Exclusive artcards
Both sets are available for pre-order now, and release on 8th October through the following retailers:
Are you planning to pick this set up? Let us know in the comments!
Correction: We were originally informed that this release contained "all 13 episodes from Series 1 and 2." When we reached out to Universal to query the disparity, as there are 14 episodes total across the two series, we were informed that the information we were given was incorrect, and the release in fact only includes the 12 episodes that make up Series 1. We have updated our article, and apologise for any confusion caused..
(Note: the aforementioned retailer links are affiliate links. Click here for more information on Anime UK News' affiliate policy).