Announcing the Anime UK News Readers' Choice Awards 2018 Winners!
This year, we set out to make the Anime UK News Reader's Choice Awards even bigger and better than last year – and we think we've succeeded. Today, we're extremely proud to announce the results of the second Reader's Choice Awards – we hope you enjoy them!
ANIME
BEST TV ANIME
MY HERO ACADEMIA SEASON 3
RUNNER UP: A PLACE FURTHER THAN THE UNIVERSE
2018 was a fantastic year for anime, featuring a huge variety of shows to cater to all tastes – to name just a few, 2018 featured emotional dramas like Violet Evergarden, surrealist comedy Pop Team Epic, or gory fantasy-horror Devilman Crybaby. But in the end, slow and steady won the race for shonen superhero epic My Hero Academia, whose enduring appeal is hard to overstate – whether it be the eclectic cast of heroes and villains and their creative powers, Studio Bones' bright and precise animation, or the bombastic action that never forgets to give its characters time to develop and grow, My Hero Academia has something for everyone, and it's well earned its title as 2018's Best TV Anime.
In second place, we switch gears entirely to Studio Madhouse's slife-of-life drama A Place Further than the Universe, a sweet and comfy show about four teenage girls who attempt to travel to Antarctica. Critics and viewers alike praised the show's emotional depth, as each of the main cast is rendered realistically and with an uncommon sensitivity – it's one of those rare shows where the teenaged cast actually act like teenagers, with all the stubbornness, bickering, and warmth that results.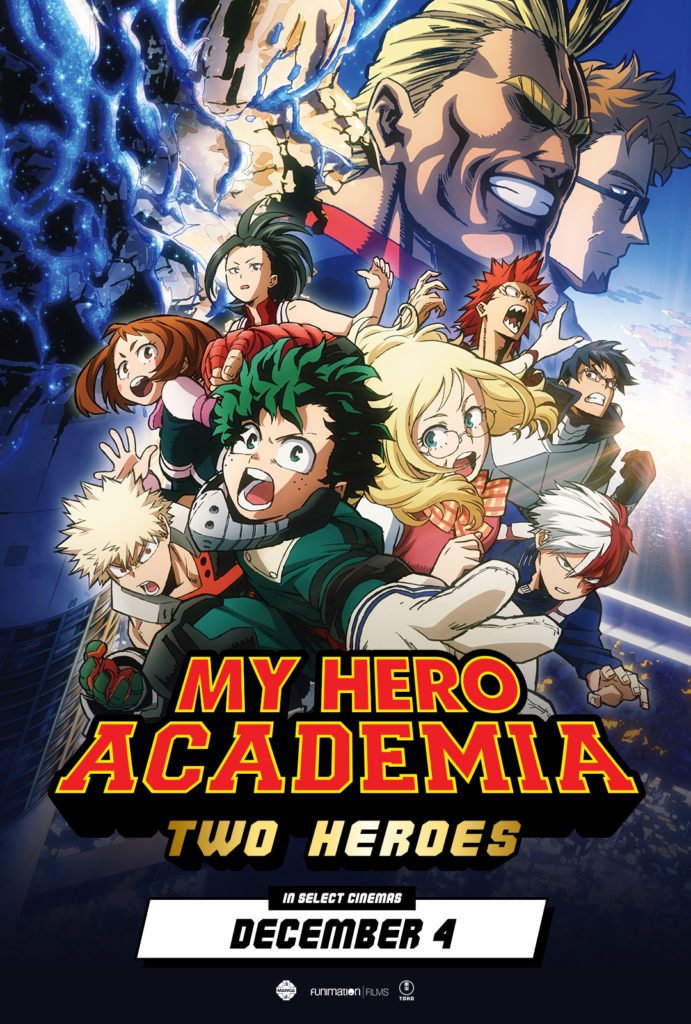 BEST ANIME FILM
MY HERO ACADEMIA: TWO HEROES
RUNNER UP: FATE/STAY NIGHT HEAVENS FEEL I: PRESAGE FLOWER
My Hero Academia: Two Heroes landed in the UK with a bang – first shown at Scotland Loves Anime and later receiving a coveted wide theatrical release thanks to Manga Entertainment, audiences flocked to see Deku, All Might, and their other favourites on the big screen. Critics enjoyed the film too – our own Cold Cobra said in his review that "Two Heroes shows how to tell a mini-story in an hour and a half and have it both pull some emotional weight and check all the action-based boxes these Shonen Jump! films always do. "
The runner-up, the implausibly-named Fate/stay night: Heaven's Feel – I. presage flower, is an adaptation of an entirely different nature that saw a single screening as part of Scotland Loves Anime 2018. Nonetheless, that one showing clearly made an impact – Ufotable's adaptation of one of Fate/stay night's many strands was a delight to those Fate fans who undestood what was going on – and for those of us unversed in Type Moon's spawling lore, Ufotable's beautiful animation and frenetic action scenes made the film a treat to watch… even if the story baffled us!

BEST ANIMATION
VIOLET EVERGARDEN
RUNNER UP: MY HERO ACADEMIA SEASON 3
Of all the wonderful anime to come out of 2018, Violet Evergarden looked like a hot contender for best animation right from the start. With the rumours that animation studio Kyoto Animation were finished production even before the series began airing and favourable reviews from early showings, the show had a lot to live up to. Thankfully, it did just that and Violet Evergarden gave us a show that looked like it could have been a movie every single week. With a tremendous attention to detail and a vivid, beautiful world it's no wonder that Violet Evergarden managed to win this award. It's certainly well deserved!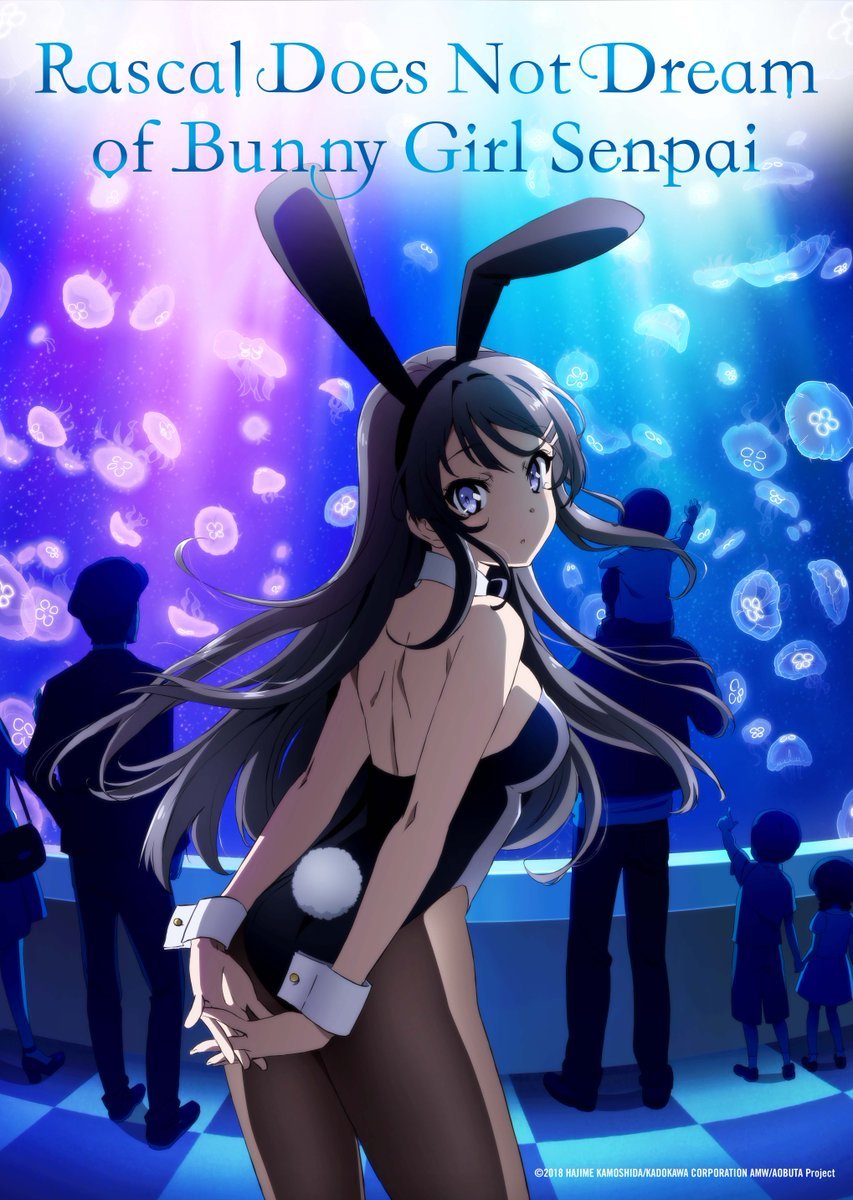 BEST WRITING
RASCAL DOES NOT DREAM OF BUNNY GIRL SENPAI
RUNNER UP: VIOLET EVERGARDEN
A latecomer to the list of spectacular anime that released last year, the bizarre title of Rascal Does Not Dream of Bunny Girl Senpai clearly didn't turn our readers away from this sleeper hit. The drama series follows pragmatic high-schooler Sakuta Azusagawa as he explores the varying personal issues of the girls he meets, and their supernatural manifestations known as "Adolescence Syndrome". Yet, it was the natural, frank yet playful openness in Sakuta's relationship with the teen idol Mai Sakurajima, and other strong character moments, that really won fans over. The final story arc, which focused on the child-like Kaede, received particular applause for its surprisingly powerful and considerate depiction of her struggles with social anxiety. Perhaps its title and alluring key art gave people the wrong first impression, but Rascal Does Not Dream of Bunny Girl Senpai really exceeded expectations.
Sometimes one vote can make all the difference, and it certainly did when deciding the runner-up for this award! A coming-of-age drama about a young girl who has only known war, trying to find meaning in life after its ceasefire, Violet Evergarden gave meaning to something we take for granted every day: the humble letter. There are many reasons why they are written, and just as many reactions to their words, and the various clients Violet meets in her newfound role as an "Auto Memory Doll" scribe shines an emotionally resonant light on each story she hears, with multiple episodes known for bringing fans to tears.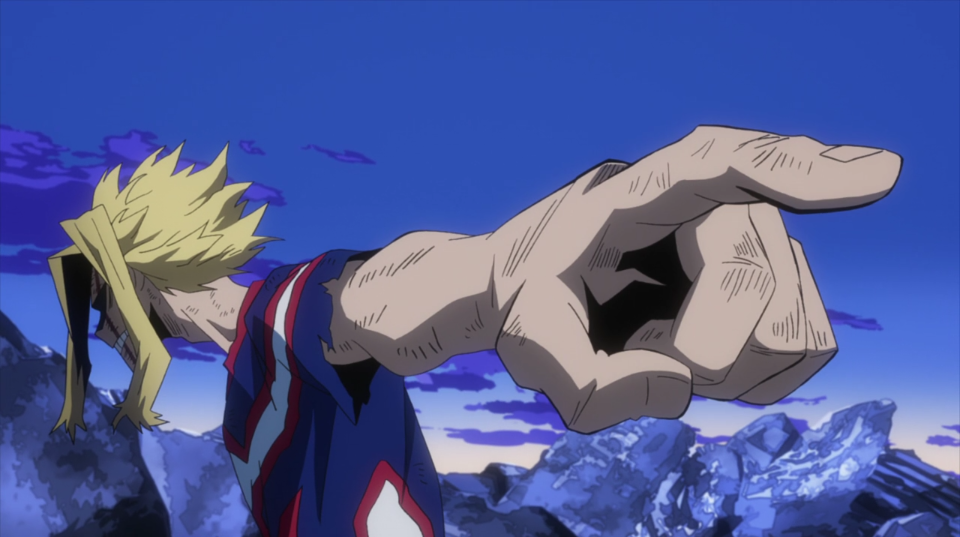 BEST SINGLE EPISODE
MY HERO ACADEMIA SEASON 3, EPISODE 11 – "ONE FOR ALL"
RUNNER UP: VIOLET EVERGARDEN EPISODE 10 – "A LOVED ONE WILL ALWAYS WATCH OVER YOU"
With manga readers unable to contain their excitement, anime-only viewers of My Hero Academia knew they were in for a treat with this year's third season, but nothing could have prepared them for the new King of Shonen's most dramatic moment yet: a showdown between the hero of peace All Might, and his arch-nemesis All for One!
Amidst an already tense mission to rescue Bakugo, the unexpected reappearance of the world's most feared villain spurred the already-weakened hero to action, in what would prove the last fight of his career. One for All's haunting words held power equal to his collection of stolen superpowers, yet characters and viewers alike rallied behind the greatest hero's defining moment, as he channeled his resolve into an almighty United States of Smash – closing the door on his story, and passing the torch onto the next wielder of One for All: Izuku Midoriya.
A deserving runner-up, Kyoto Animation's coming-of-age drama Violet Evergarden earned almost double the votes of third-place Zombie Land Saga with a stunning emotional masterpiece, that saw the titular character asked to write a series of letters by a sickly mother, while her daughter grows frustrated at the lack of attention being paid to her. With all the pieces delicately put into place throughout the episode, its climax is a powerful, bittersweet wave of emotion sure to leave anyone in tears.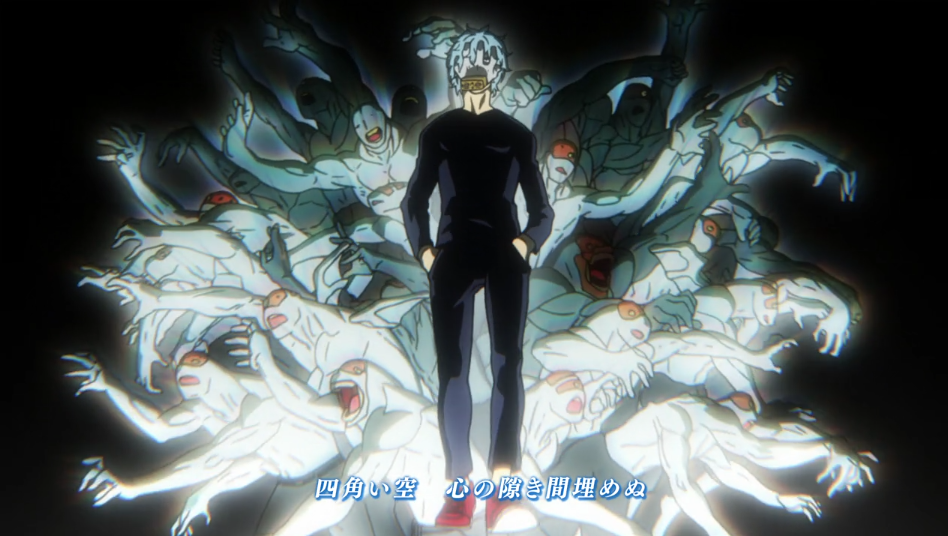 BEST OPENING SONG
MY HERO ACADEMIA SEASON 3 – "ODD FUTURE" by UVERworld
RUNNER UP: DARLING IN THE FRANXX – "KISS OF DEATH" by Mika Nakashima x Hyde
It's often difficult to pin down just what makes a great anime opening, as it all depends on the actual anime, but the results here reveal that our readers definitely prefer hard-hitting tracks that really build excitement for the show.
With My Hero Academia being an action focused shonen series, that's exactly what you need and UVERworld's "Odd Future" really delivers; going for a nice build-up than going all out in a hyped-up rock section. Interestingly, the full song has a very different tone than its anime counterpart – there's a lot of synth and autotune for the majority of the song, only getting to the hype right at the end. That's typical modern UVERworld; the older they get the more poppy they seem to sound. Nevertheless, "Odd Future" is a really strong performance and worthy of being the best opening song of 2018.
It's also interesting to see L'Arc-en-Ciel's frontman, HYDE, doing well with the tracks he has been producing outside of his main rock projects. Darling in the FRANXX's "KISS OF DEATH" is a strong electronic track that reflects the themes of the show well; peaking with the brilliant delivery of "Will your lips taste the KISS OF DEATH?". Nakashima's vocals generally resonate well, although some parts sound a bit flat and cold where they could have done with a bit more warmth and vibrancy.
On the other hand, Attack on Titan's "Red Swan" initially seemed to get a lukewarm reception from fans, being so far removed from Linked Horizon's "Guren no Yumiya", yet this collaboration with X Japan's Yoshiki appears to have been a grower, pulling it out in a tie for third place with the excellent tokusatsu-esque opening to Zombie Land Saga: "Adabana Necromancy" by Fran Chou Chou.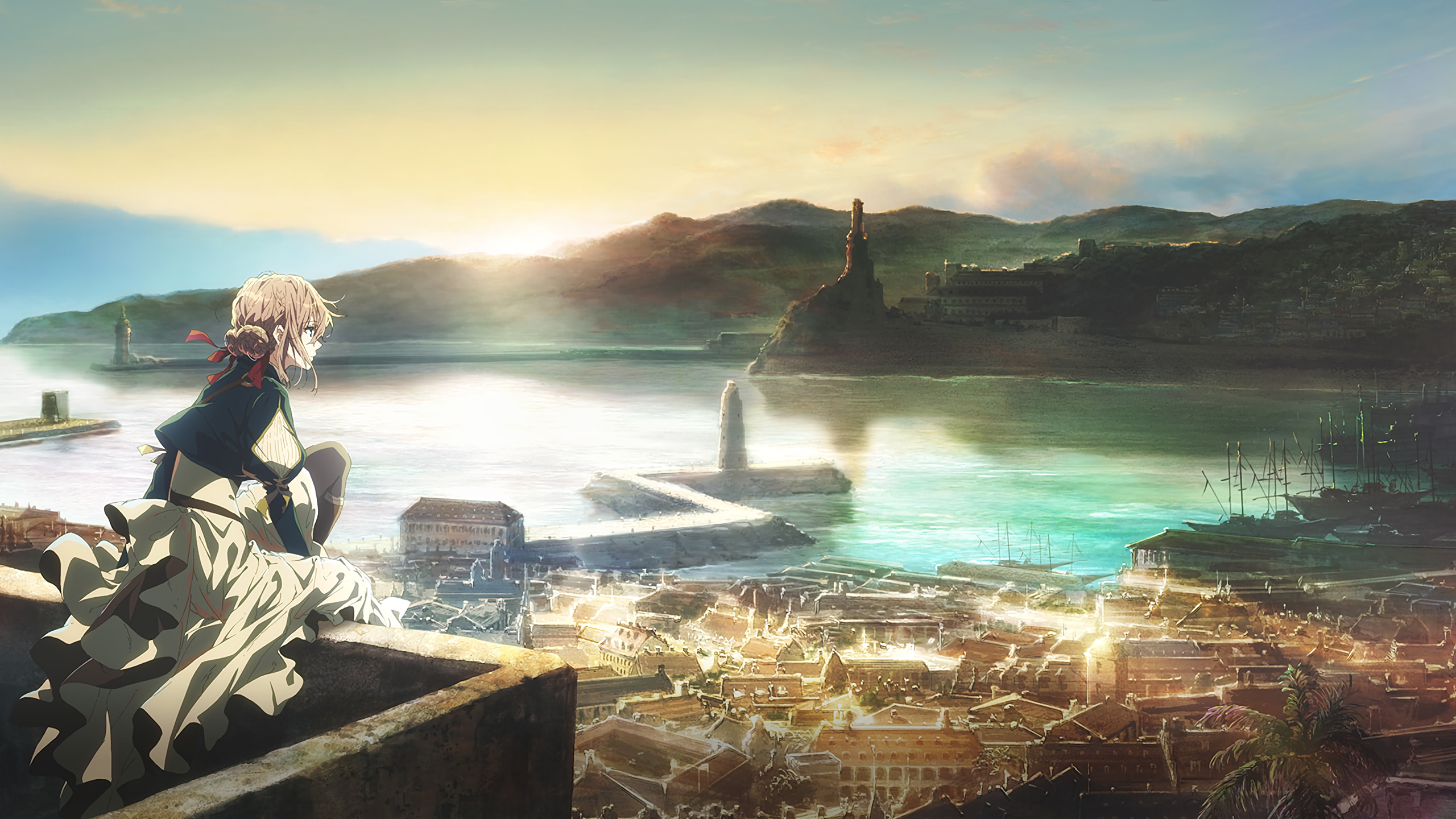 BEST ENDING SONG
VIOLET EVERGARDEN — "Michishirube" by Minori Chihara
RUNNER UP: BANANA FISH ENDING 1 – "PRAYER X" by King Gnu AND STEINS;GATE 0 — "LAST GAME" by Zwei
With Violet Evergarden's emotional melodrama it's no surprise that Minori Chihara's "Michishirube" takes the top spot as best ending song, as it provides a heartfelt bookend to each episode. The slow-tempo ballad works to carry over your feelings from what you've just watched, keeping you feeling those emotions for just a little bit longer. It's actually pretty reminiscent of The Disappearance of Haruhi Suzumiya's ending theme, "Yasashii Boukyaku" (also by Minori Chihara), which has a very similar style.
The runner-up spot ended up in a tie between the first ending to Banana Fish, "Prayer X" by King Gnu, and "LAST GAME" by Zwei, the ending to Steins;Gate 0. "Prayer X" is certainly something different: a dark and moody song that blends elements of rock, hip-hop and pop that works well with the story and setting of Banana Fish, being centred around gang wars in New York. If you get a chance it's worth checking out the music video for this track as it's certainly the most creative and unique out of all the tracks mentioned here. "LAST GAME" is also a darker sounding song, fitting well with Steins;Gate's  themes and time travel shenanigans. It has almost an apocalyptic feel to it, with that haunting piano in the background of each verse before launching into a banger of a chorus.
Also, not to be forgotten in third place is the ending to A Place Further Than the Universe, "Koko Kara, Koko Kara", which really gets to the point of the anime: being about going on an adventure and finding out who you really are. Being created especially for the anime it of course fits very well, but it stands well on its own too. It's just a really good rocky anime song, and its very distinctive piano melody really jumps out as instantly recognisable. Certainly, a good choice for one of the top ending themes of 2018.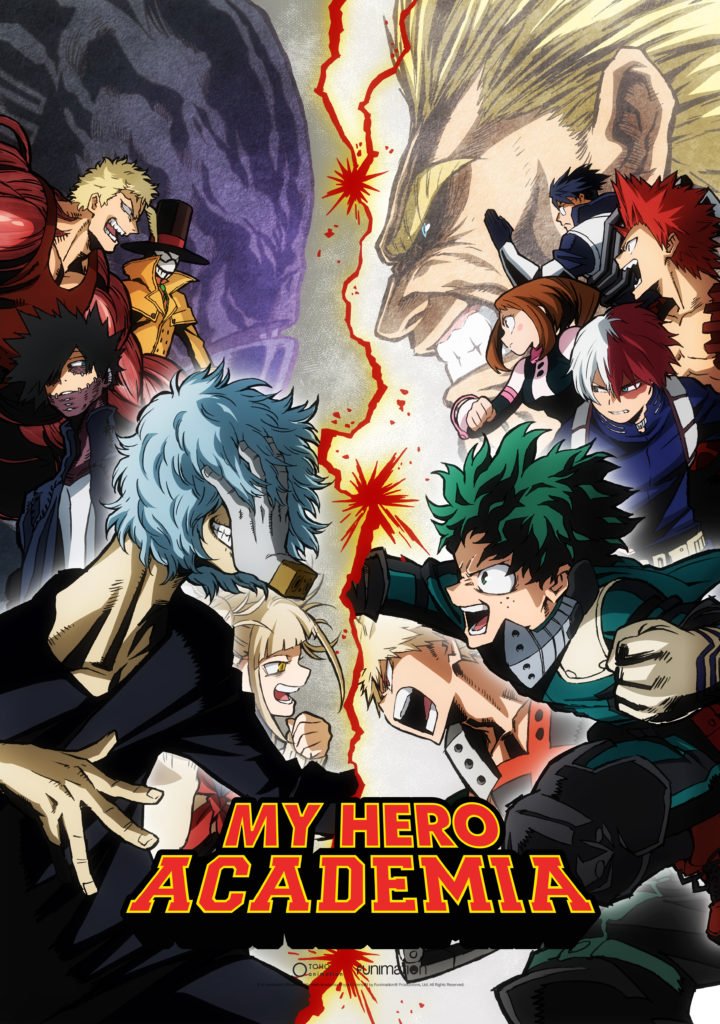 BEST SOUNDTRACK
MY HERO ACADEMIA SEASON 3
RUNNER UP: DEVILMAN CRYBABY
Taking the award for best soundtrack is My Hero Academia Season 3, with composer Yuki Hayashi offering up another collection of bombastic and memorable tunes to accompany the series. The pieces surrounding the fight against All for One are obviously the highlight with it being one of the main points that My Hero Academia had been leading up to since the beginning, but you've also got the heavy metal-esque "Combat License!" for the provisional hero license exam, and plenty of fun tracks too like the Pussycats' main theme. So, the soundtrack offers plenty to enjoy and is great to listen back to on its own as well.
Our deserved runner-up is Kensuke Ishio's amazing soundtrack to DEVILMAN Crybaby. While there's plenty of great music throughout the series that really illustrates its dark themes, it has most notably become known for introducing a new generation of fans to "Devilman no Uta", the iconic main theme of the original television anime. Similar to how the series gives a new take on the Go Nagai classic, so does the soundtrack give a new take on Go Misawa's classic, giving a more dance-infused vibe over the original's trumpets. It grabbed enough people to make a meme, and who can argue with the internet?
Third place ended up with a tie between Attack on Titan Season 3 and Violet Evergarden. While Sawano Hiroyuki continues to provide his trademark epic orchestration to the post-apocalyptic fantasy series, Violet Evergarden offered something more tender and beautiful with its soundtrack, heavily playing on strings to back up its emotional drama. Attack on Titan and Violet Evergarden may be completely different shows, but they both have top quality soundtracks that deserve to be top picks.

BEST UK ANIME DISTRIBUTOR
ANIME LIMITED
RUNNER UP: SONY/FUNIMATION
After earning first place in the previous year's awards, the Glasgow-based distributor has successfully defended their crown for another year. Anime Limited's third year of wide theatrical releases had some oddities, like a surprisingly ambitious run for Code Geass: Lelouch of the Rebellion I – Rebellion, but also saw us being treated to the emotionally profound Maquia: When the Promised Flower Blooms, and the Academy Award-nominated family fantasy Mirai.
On the home video front, Anime Limited's 2018 was full of Collector's Editions clearly made with love for their titles, and an understanding of what made them so special. Grimgar of Ashes and Illusion is decorated with breathtaking watercolour art, rescuing Sound! Euphonium from cancellation shown how willing Anime Limited are to go for fans, and any company willing to give Lupin the 3rd a try is great in our books.
While their presence in the UK market was brief, Sony Pictures Home Entertainment made a considerable splash with the top titles inherited from their parent's purchase of Funimation. Kicking off their slate with Attack on Titan Season 2, they continued to please with affordable releases of My Hero Academia Season 2, Yuri!!! On Ice and others, before suddenly going quiet later in the year. With Manga Entertainment recently releasing Funimation titles like Mob Psycho 100, there doesn't seem to be a future for Sony, but we guess it's better to burn out than fade away…

BEST STREAMING PLATFORM
CRUNCHYROLL
RUNNER UP: NETFLIX
Another champion that successfully defended their title, the dedicated anime streaming service Crunchyroll had another stellar year in 2018, with a diverse assortment of titles for many tastes. New seasons of certified mega-hits Attack On Titan and My Hero Academia proved as popular as ever, while the coming-of-age Sci-Fi series DARLING in the FRANXX proved an incredibly popular exclusive, despite how divisive its ending became. Perhaps the biggest surprise however, was the popularity Crunchyroll's exclusive slice-of-life series A Place Further than the Universe and Laid-Back Camp.
2018 wasn't all good news for the service however, as their business partnership with Funimation came to an end, making them competitors once more. It remains to be seen how each company will fare once the effects of the break-up become more apparent in the coming year, but with Crunchyroll co-producing seasonal talking points like The Rising of the Shield Hero, they'll no doubt put up quite a fight!
After an incredibly strong year with exclusive anime like DEVILMAN crybaby and Violet Evergarden, it's no surprise that the streaming giant Netflix has quickly positioned itself as a serious contender, and a deserving runner-up. While their preference for launching whole seasons at once has attracted fair criticism, their ability to get so many off the ground in the first place has changed the industry worldwide, and with surprise picks like this year's return of Neon Genesis Evangelion, they'll definitely be one worth keeping an eye on.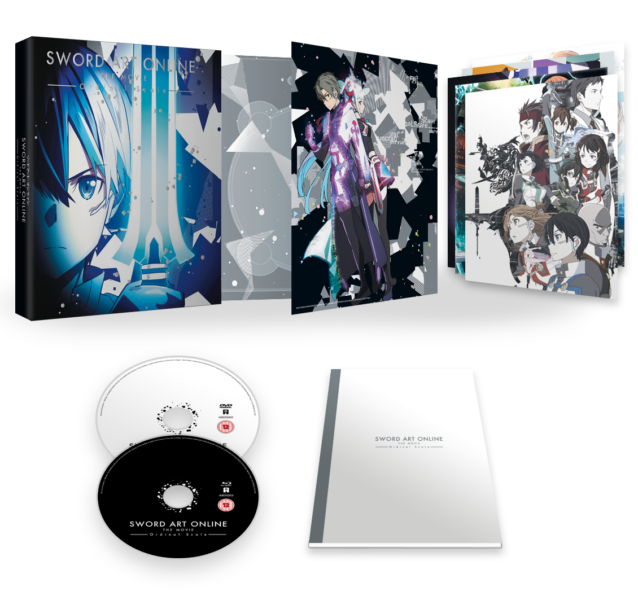 BEST HOME VIDEO RELEASE
SWORD ART ONLINE THE MOVIE -ORDINAL SCALE- [COLLECTOR'S EDITION] – ANIME LIMITED
RUNNER UP: GHOST IN THE SHELL: STAND ALONE COMPLEX [DELUXE EDITION] – MANGA ENTERTAINMENT
While it came home a considerable time after Anime Limited brought it to the big screen in 2017, the anticipated release of Sword Art Online the Movie: Ordinal Scale was worth the wait! Striking the difficult balance between content and price, the foil finish really helped the already-striking artwork stand out, and there was a lot of content carefully crammed into the 60 pages of the artbook. On the disc we were delighted to see a fully translated director's commentary, and it certainly doesn't help that the film is good (and a rare example of a franchise film being canon to the story!). This release certainly proved a popular one, as the Collector's Edition is now out-of-print. If you manage to find a retailer with a copy, don't hesitate, or you may never see one again!
Your runner-up, was a rather ambitious release from Manga Entertainment – the long-awaited Blu-ray release of classic Sci-Fi procedural Ghost in the Shell: Stand Alone Complex. Released as an extensive Deluxe Edition with both full TV seasons, the OVA recaps and movie sequel, it really is the definitive release for fans of the landmark show. It was also an impressive feat of co-operation from assumed rivals, with Manga UK utilising designs by Anime Limited's French branch. The bulky bespoke outer box is also a great display piece!
MOST WANTED HOME VIDEO RELEASE
A PLACE FURTHER THAN THE UNIVERSE
RUNNER UP: KONOSUBA
Like last year, the freeform nature of this question meant we got a huge variety of responses – but unlike last year, two potential licenses stood out amongst all the others. Leading the pack by some distance is Studio Madhouse's slife-of-life drama A Place Further than the Universe, which was also the runner-up for Best TV Anime – so it's clear that the Antarctic odyssey touched the hearts of our audience enough for them to want to bring it home.
In second place is the zany isekai parody KonoSuba, whose collection of lovable idiots has won the affections of our voters in both anime and light novel form – with two seasons of anime out and a movie on the way, there's a lot to love about the misadventures of Kazuma, Aqua, Darkness, and Megumin. (Megumin is best girl. Fight us.)
MANGA AND LIGHT NOVELS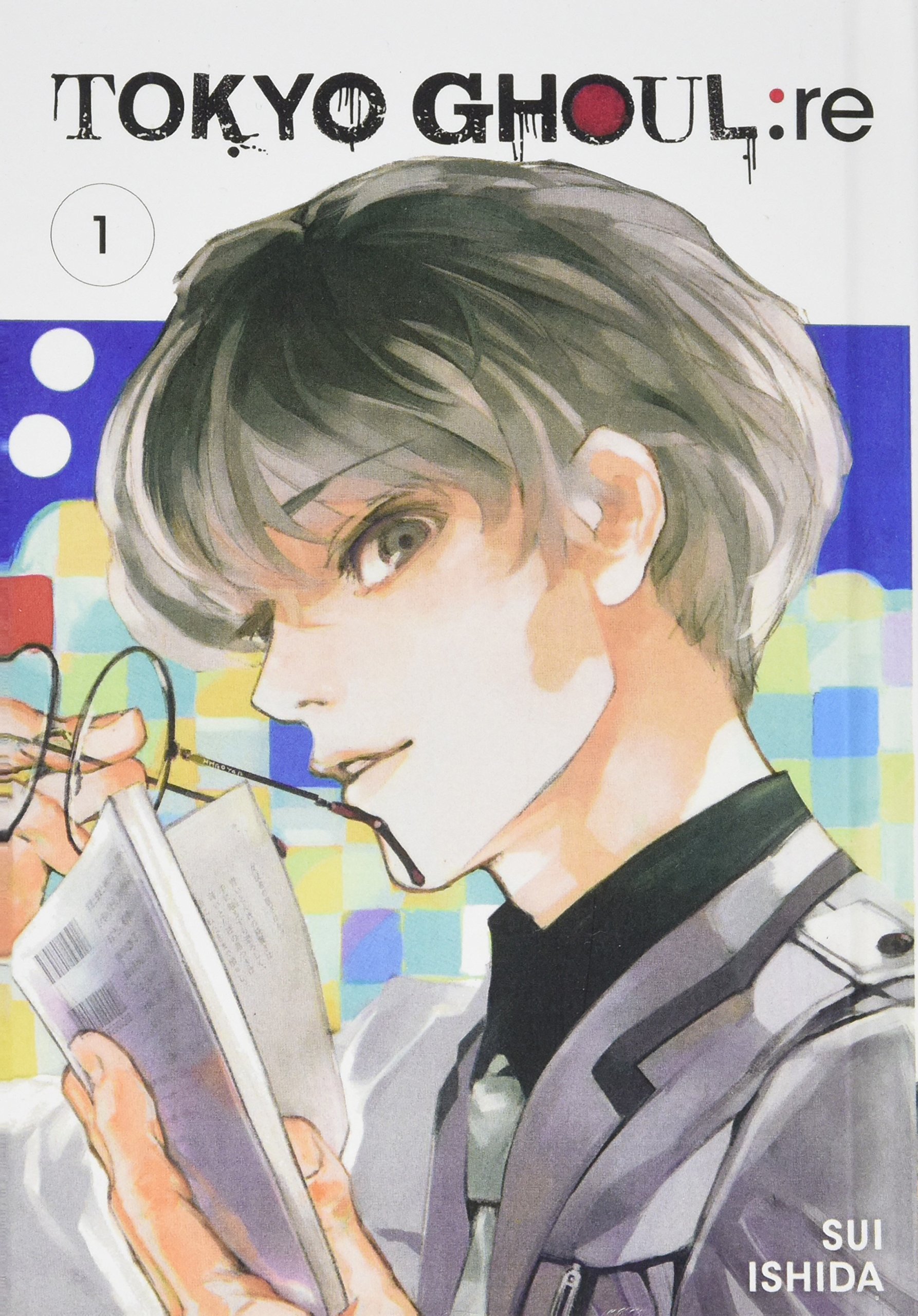 BEST MANGA
TOKYO GHOUL: RE
RUNNER UP: MADE IN ABYSS
No real surprises here as the three manga titles that gained the top ratings have all appeared in popular and highly acclaimed anime series. (Perhaps next year we have to have a separate category for 'Best Manga That Hasn't Yet Been Adapted to An Anime'?) Although the recent anime series of Tokyo Ghoul: re by Sui Ishida has been controversial (if not downright confusing), leaving many viewers who had read the manga first to advise others to seek out the source material instead. However, in the case of our runner up, Made in Abyss, the much-lauded TV series made it to the West in 2017 before the manga began to be released by Seven Seas in 2018, so there were ready-made fans of young Riko and her robot-boy companion Reg. Last, but not least, it's lovely to see fujita, the mangaka of Wotakoi: Love is Hard for Otaku, being recognized in the third place spot here for her delightful romcom about four work colleagues (who just happen to be passionate about manga, anime and gaming) gradually getting to know each other better and maybe, just maybe, falling in love… This was one of the surprise hit anime series of 2018, so it makes sense for Kodansha Comics to bring us the manga it's based on – and which began life as a web comic.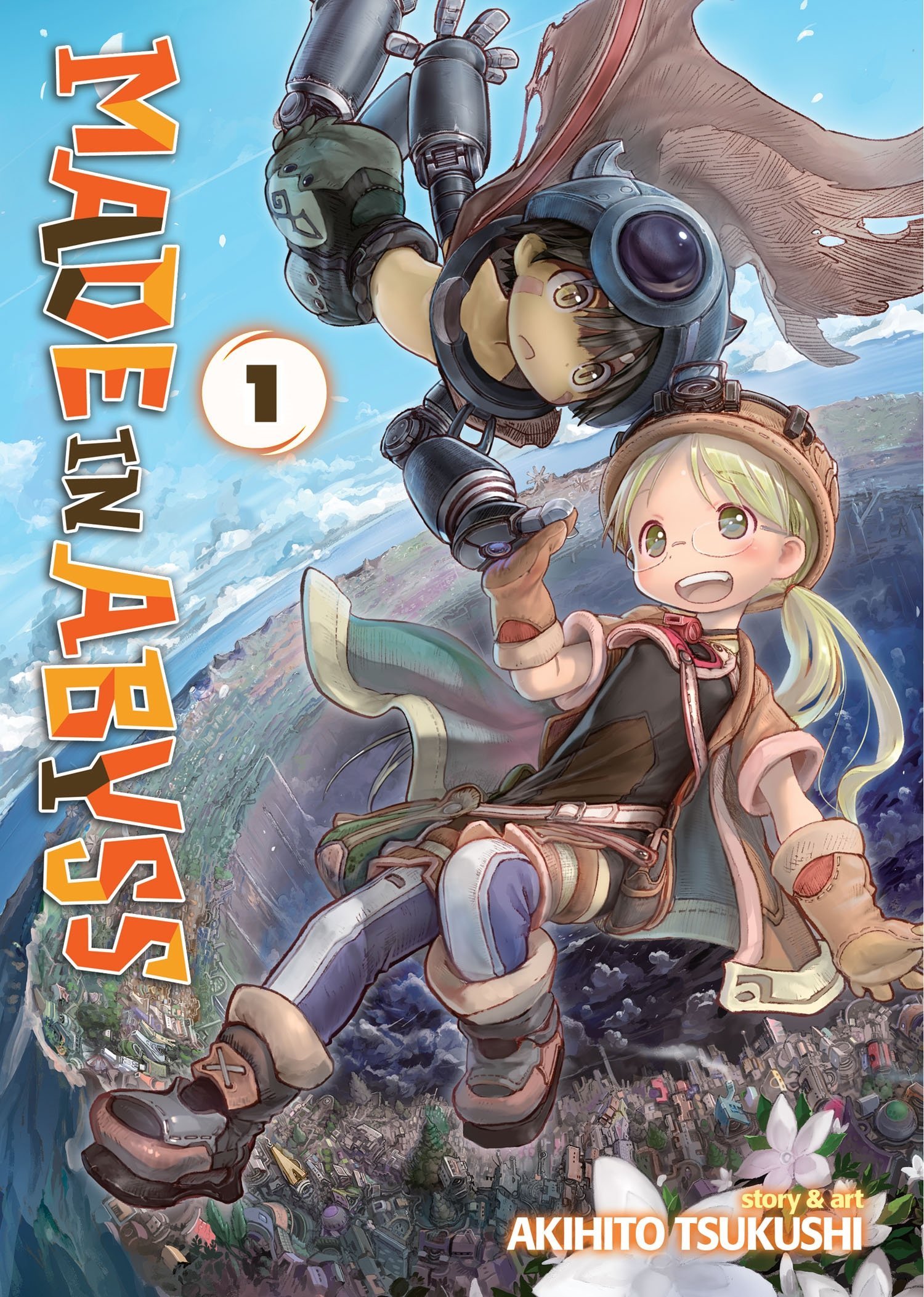 BEST MANGA ILLUSTRATION
MADE IN ABYSS
RUNNER UP: CARDCAPTOR SAKURA: CLEAR CARD
And… the same observation as for Best Manga here: all three top titles have come to greater prominence because of recent anime series, with the most recent being Posuka Demizu's artwork for The Promised Neverland. It's good to see CLAMP recognized for continuing their beloved series Cardcaptor Sakura after a twenty year gap (though shouldn't the heroine and her friends now be in their thirties?) Their distinctive and easily recognizable art style doesn't seem to date!  Made in Abyss won many fans through the anime series in 2017 but the manga it's based on first appeared in Japan in 2012; Seven Seas did the honours and brought it to the West after the anime became so popular.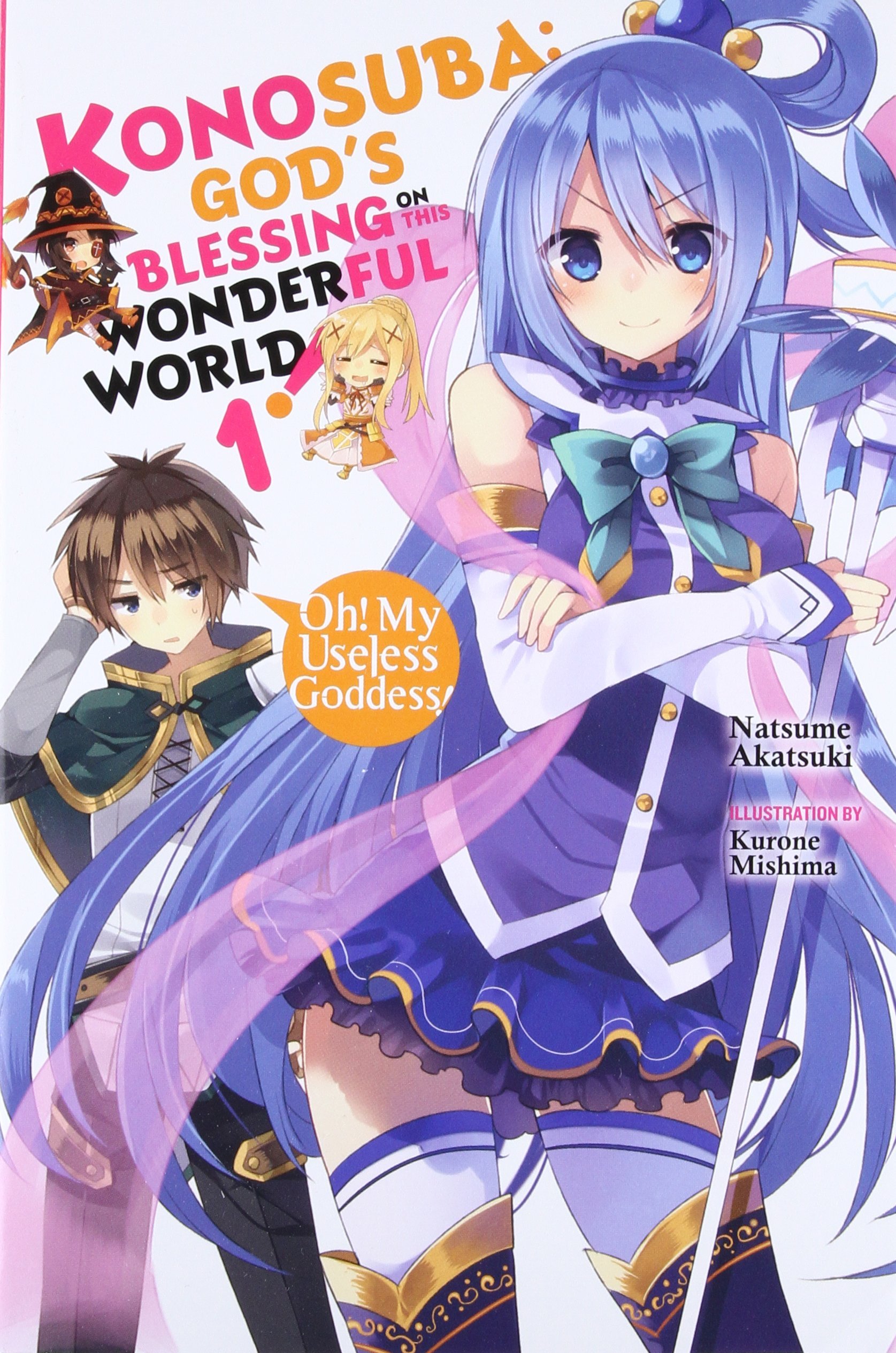 BEST LIGHT NOVEL SERIES
KONOSUBA
RUNNER UP: OVERLORD
With the English release of KonoSuba having now eclipsed the content adapted by the two anime seasons it's perhaps no surprise to see the series win best light novel series as fans both old and new get heavily invested in new content. With each book offering a short but incredibly entertaining read, this series offers everything you could want from the isekai comedy genre. Beating longer series like Overlord and Sword Art Online to the crown just shows how beloved the series is among light novel readers.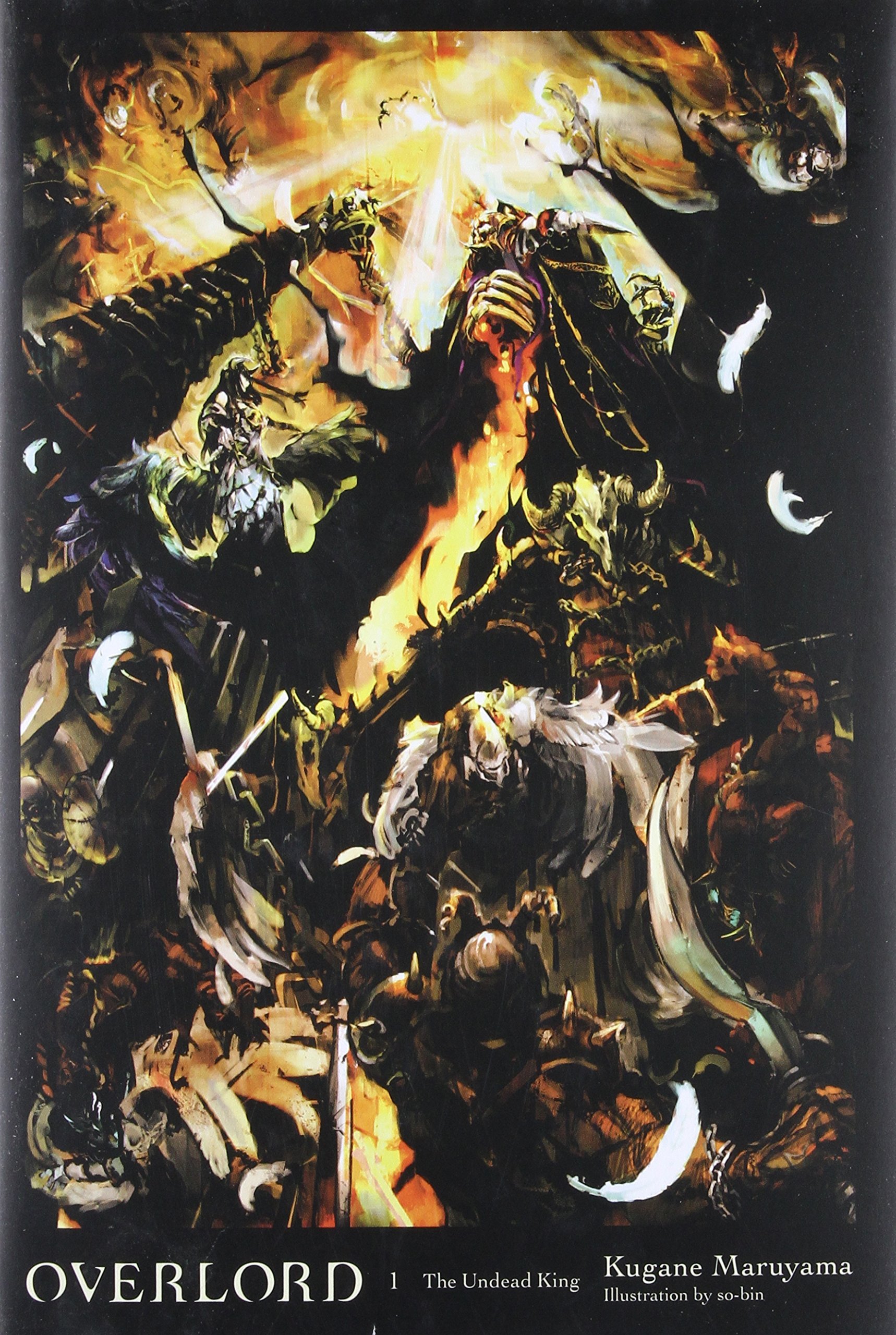 BEST LIGHT NOVEL ILLUSTRATIONS
OVERLORD
RUNNER UP: GOBLIN SLAYER
Despite having been beaten to the crown by KonoSuba in our best light novel award, it isn't a huge surprise to see Overlord come out on top for best light novel illustrations. Illustrated by so-bin, Overlord has always been known for having illustrations which have incredible attention to detail and excel at giving off the menacing vibe the writing projects. so-bin's style is certainly unique and this is an award well deserved for them.
BEST MANGA/LIGHT NOVEL DISTRIBUTOR
VIZ MEDIA
RUNNER UP: YEN PRESS
With the keys to ongoing Shonen Jump favourites like My Hero Academia, Boruto: Naruto Next Generations and the latest sensation that is The Promised Neverland, it should come as no surprise that Viz Media was your preferred publisher of 2018. The year's end also saw a bold change in the company's digital strategy, with a lot of disappointment about the closure of their Weekly Shonen Jump magazine being overtaken by the joy of its entire vault being opened up as the library of a new Netflix-style replacement service. With so much going on at the company lately, they've definitely become one to watch in 2019.
Yen Press proved to be another popular option with fans this year, beating out others to be crowned a deserving runner-up. This will no doubt be in part to the incredibly strong manga and light novel brands under their umbrella, like Sword Art Online, Re: ZERO and Goblin Slayer – the latter of which no doubt rising in popularity after 2018's anime adaptation!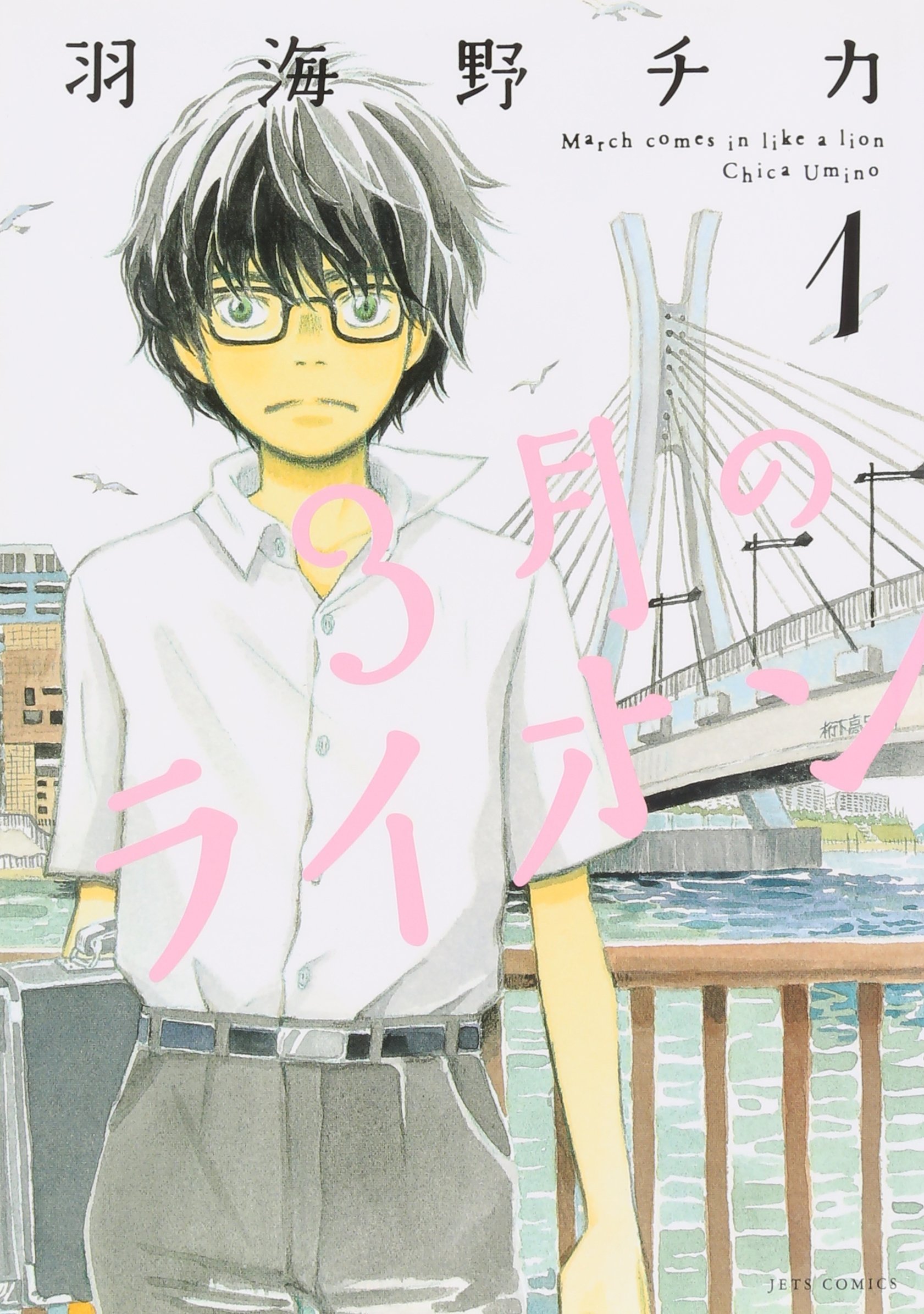 MOST WANTED MANGA LICENSE
MARCH COMES IN LIKE A LION
RUNNERS UP: YOKOHAMA KAIDASHI KIKOU, KILLING BITES, KAZE TO KI NO UTA, DUSK MAIDEN OF AMNESIA
I'm genuinely surprised that no US publisher has yet picked up the license for March Comes In Like a Lion (3-gatsu no Lion)  Chica Umino's ongoing award-winning manga, especially as the anime TV series has proved such a hit in the West. (However it's available in French from Kana.) Our runners-up show a wide variety of genres. Yokohama Kaidashi Kikou is also an award winner (Best Science Fiction in 2007) by Hitoshi Ashinano. Killing Bites is by Shinya Murata and Kazuasa Sumita is more recent (2013 onwards). Dusk Maiden of Amnesia (2008) is by maybe and has been made into an anime series. Kaze to Ki no Uta by Keiko Takemiya is an award-winning shojo classic title from 1976, and is one of the first 'shonen-ai' to be published after Moto Hagio's ground-breaking Shinzou no Thomas (1974). We can but hope… and let's keep suggesting titles to Seven Seas on their bi-monthly polls in which they ask for manga and light novel suggestions.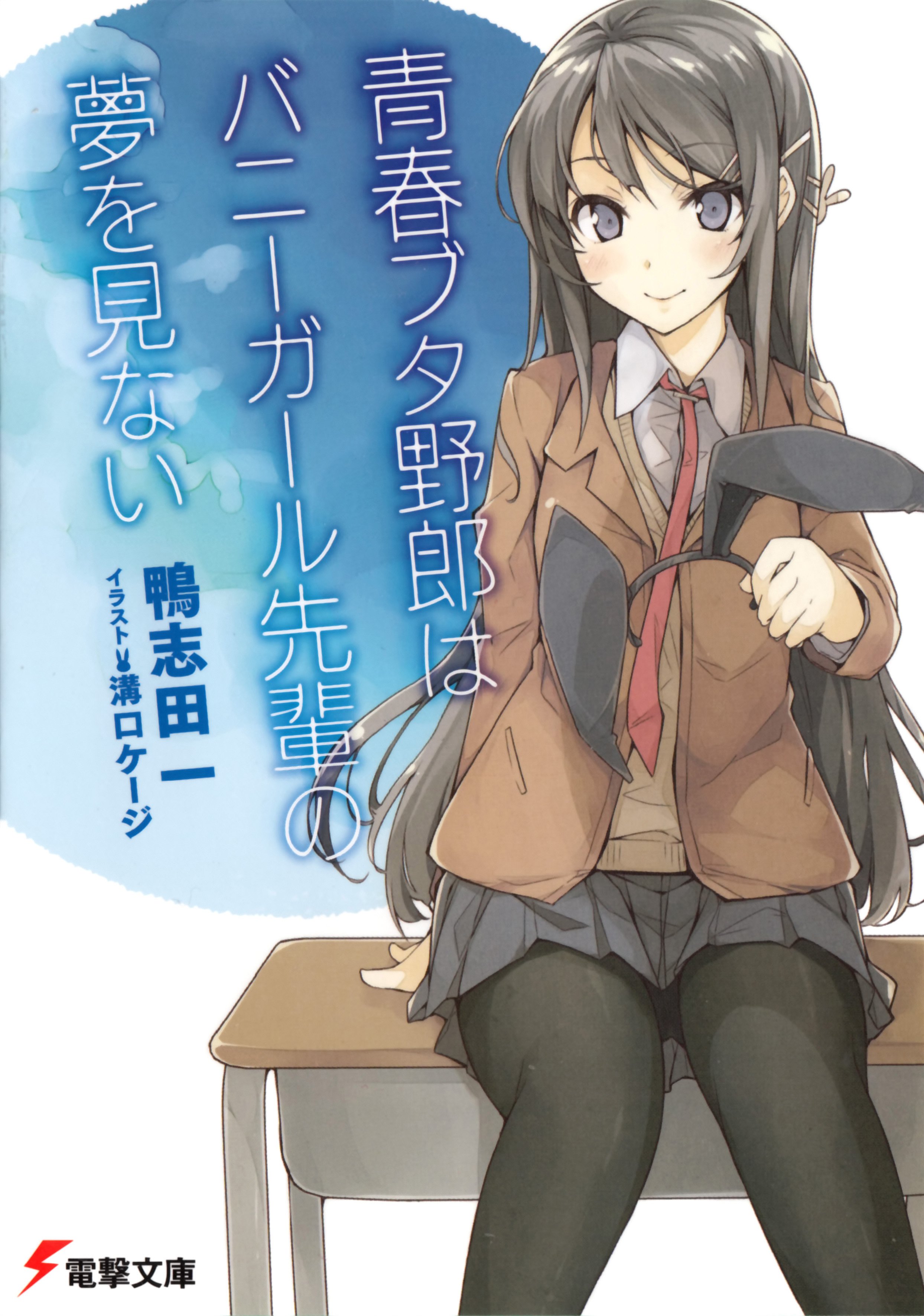 MOST WANTED LIGHT NOVEL LICENSE
RASCAL DOES NOT DREAM OF BUNNY GIRL SENPAI
RUNNERS UP: DATE A LIVE, FULL METAL PANIC!, VIOLET EVERGARDEN
This is always a really exciting award and speaks greatly about the state of the market right now. With our winner, Rascal Does Not Dream of Bunny Girl Senpai as well as the runner ups it shows that there is a lot of interest in these titles after successful anime adaptations. Rascal Does Not Dream of Bunny Girl Senpai comes from the mind behind Pet Girl of Sakurasou, Hajime Kamoshida, and has been compared to NISIOISIN's beloved Monogatari franchise. In a market dominated by isekai stories, it's nice to see that demand is there for something different and given the quality of Rascal Does Not Dream of Bunny Girl Senpai's hopefully we won't have to wait too long to see it given a release in the west.
CHARACTERS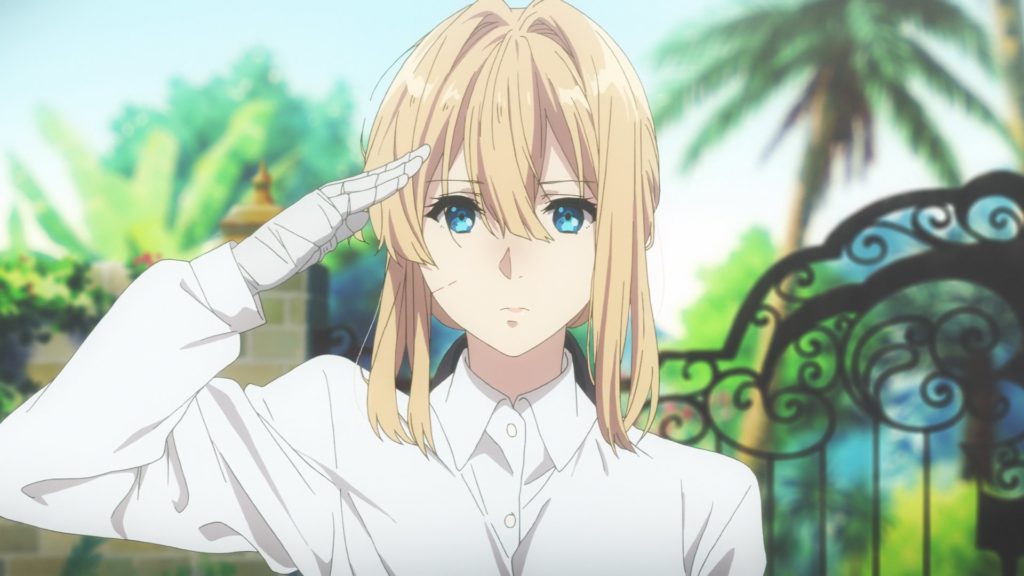 BEST FEMALE-IDENTIFYING CHARACTER
VIOLET EVERGARDEN (Violet Evergarden)
RUNNER UP: MAI SAKURAJIMA (Rascal Does Not Dream of Bunny Girl Senpai)
Raised as a soldier and left at the end of war with no knowledge of life away from the battlefield, viewers first met the titular heroine of Violet Evergarden as a curious, yet blank canvas devoted only to the major who fought alongside her, and finding meaning to the last words he spoke to her. Joining civilian life as a letter scribe criticised for her robotic, mission report-esque writing, Violet Evergarden's journey was one of emotional discovery, as she met people from all works of life and learned to sympathise with the feelings that drive them, ultimately teaching her to understand herself. It's no wonder that we bonded with Violet as we joined her through this very personal story, whose most touching moments are when Violet herself is overcome with emotions she previously didn't know.
In second place, is a young woman idolised by many in her own series, and clearly in our readership too! We first met Mai Sakurajima as she paraded around the local library in a bunny girl outfit, but fortunately there was more to her character than meets the eye! Despite becoming literally invisible to the world after announcing her hiatus from showbiz, Mai attracted the attention of Sakuta Azusagawa, and eventually became one half of the most refreshingly realistic relationship seen in recent anime. Caring and considerate, Mai even takes the initiative with helping Sakuta's sister Kaede, and has the blunt humour necessary to counter her boyfriend's deadpan perversion, but also knows when to use it to motivate him! Basically, what more could you ask for?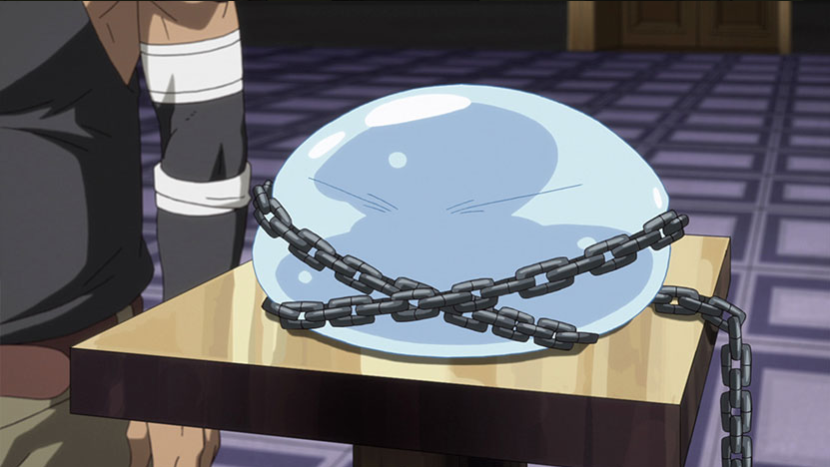 CHARACTERS
BEST MALE-IDENTIFYING CHARACTER
RIMURU TEMPEST (That Time I Got Reincarnated as a Slime),
SAKUTA AZUSAGAWA (Rascal Does Not Dream of Bunny Girl Senpai),
and WHITE BLOOD CELL (Cells at Work)
Burying my profound disappointment that Kondo-san, the forty-something divorced with one son manager of family restaurant and object of part-time waitress Akira's sincere devotion (crush) in After the Rain didn't sweep the boards and win, I salute Rimuru, the first (male-identifying) Slime to share the honours for winning this category (for Anime UK News, at any rate). Having been dealt a rotten hand by Fate in his time as a salaryman on earth and sacrificing his life for his best friend, Rimuru has a second chance at life – which he seizes with both hands (or would, except he's a Slime so, metaphor…)
Standing beside Rimuru and noble, courageous but monosyllabic (yet obvious finalist) White Blood Cell from Cells at Work! on the winners' podium is Sakuta Asuzagawa – but should he be there? I couldn't put it better than Theron Martin at ANN:  "I can easily understand how the attitude of protagonist Sakuta turned some viewers off early on, but the care, sensitivity, and even emotional vulnerability that he shows in the final few episodes…more than makes up for his early flaws and turns him into a more credible and surprisingly compelling character. "
---
And that's it for the Anime UK News Readers' Choice Awards 2018! Did your picks come out on top? Leave a comment to let us know!