Anime UK News Review of 2020 Part 2: Anime
2020 began so well, with more cinema screenings of anime pencilled in the diary – and then the pandemic struck. Which meant, after a massive re-shuffle of ideas and everyone working from home, taking part in online conventions, the arrival of Anime Limited's Screen Anime streaming service and many more innovative adaptations to the unforeseen circumstances. This year has seen Crunchyroll go all out on its Crunchyroll Originals, especially commissioned anime series (notably some based on webtoons) and Amazon Prime has ceased to show brand-new material, while Netflix continues to commission shows and release them, following its own model. Many series were significantly delayed because of COVID-19. Nevertheless, the Anime UK News writers are here, undaunted, to bring you their 'Best of 2020' recommendations – do let us know if you agree or have recommendations of your own to share with us!
Streaming/Simulcast
Demelza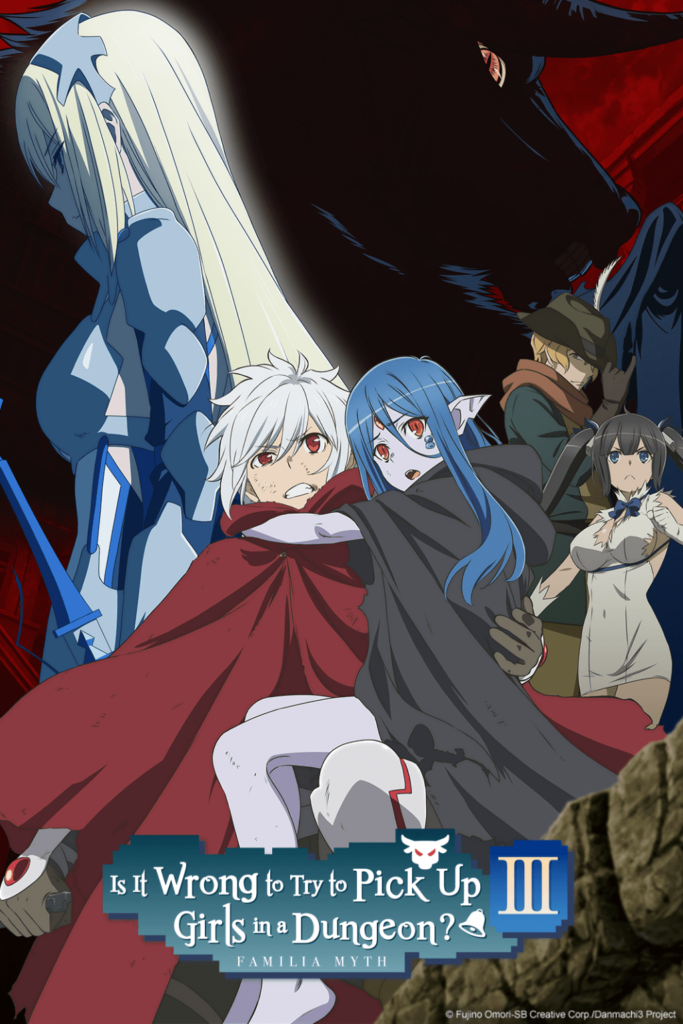 2020 certainly brought its fair share of problems for new anime with a great deal of the Spring Season being delayed into Summer and no doubt plenty of problems behind the scenes we aren't even aware of! Nevertheless life goes on and this year has still brought some of our favourite series back to our screens. Sword Art Online, Re:Zero, DanMachi, Fruits Basket and Haikyu!! all continued, to name but a few, and as I'm writing this the first episode of Attack on Titan's final season has been released! Notably, we also bid Food Wars! goodbye as its fifth season brought the popular shonen series to its conclusion.
As we say goodbye to some of our favourite series, we also welcome in new ones. This year I fell in love with Deca-Dence, Kakushigoto and In/Spectre (which is even getting a S2 next year!). With the rise of Crunchyroll and Funimation, we're now seeing almost every series get licensed season to season, which offers us a greater variety of shows than ever before. While I'm not fond of Netflix's release model, it's hard to deny that they have some compelling series under their belt with series like Beastars, The Great Pretender and Drifting Dragons. Despite everything, I think 2020 has managed to have a show for everyone and I hope that continues into 2021, particularly when it comes to the original projects the distributors are funding.
Onosume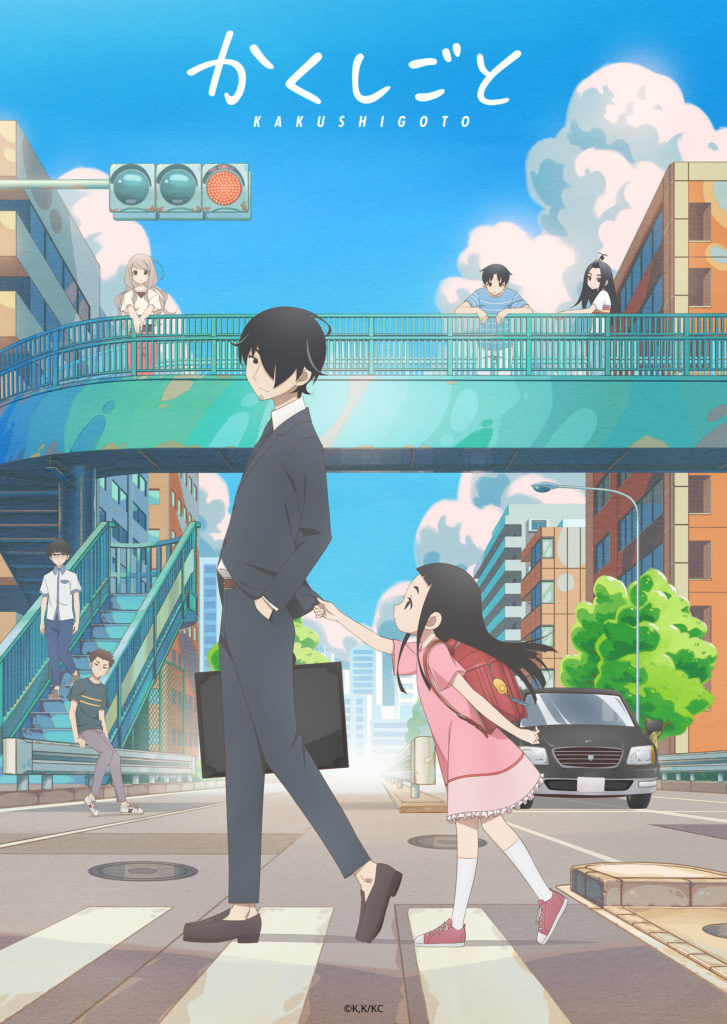 Despite the pandemic throwing production schedules into meltdown, 2020 has provided us with plenty of new anime and old favourites, and it's the new stuff which I think has shone the best.
Kakushigoto emerged as an early favourite and remains the best show I've seen this year, with its sweet and funny drama around Kakushi Goto trying to keep his job as a manga author a secret from his daughter Hime. This was great entertainment, while the mystery presented in the present-day segments provided a nice little driving force for watching week-in, week-out.
I also highly enjoyed Deca-Dence, which proved to be more than just a great-looking action show with a fantastic cast of wacky characters. Its early twist really threw everyone for a loop, but it was one that I felt that paid off, deepening its plot and allowing it to build up its vision of a dystopian world where humans are on the verge of extinction really well. Meanwhile, APPARE-RANMAN! might have had a slow start, but emerged after its COVID-related delay as a great attempt at making a uniquely styled western.
As a fan of Japanese music and idols in particular I also had plenty to dig into with 22/7, If My Favorite Pop Idol Made It to the Budokan I Would Die, BanG Dream! 3rd Season, and Love Live! Nijigasaki High School Idol Club, all of which proved to be very good, if not great series to watch.
In stark contrast to all of this, I found that a lot of the sequels to popular franchises came up short of my expectations. I begrudgingly sat through all of the first part of Re:Zero's second season, which sadly put the franchise to bed for me with its confusing storyline that felt like it wasn't really going anywhere, while the final part of Sword Art Online: Alicization – War of Underworld dragged, and dragged, and dragged.
It wasn't all bad for sequels of course, as Kaguya-sama: Love is War continued to hit it out of the park with its rom-com hijinks, while Magia Record offered an interesting alternative take on the world of Madoka Magica.
Overall, I'd say 2020 has been a great year for anime, and I think having all of these series shows that, despite everything, there's still been at least something for everyone to enjoy.
Ian Wolf
When it came to brand-new series in 2020, there was one show that stood out in particular for me. It was a show that can be summed up simply in two words: "Easy" and "Breezy".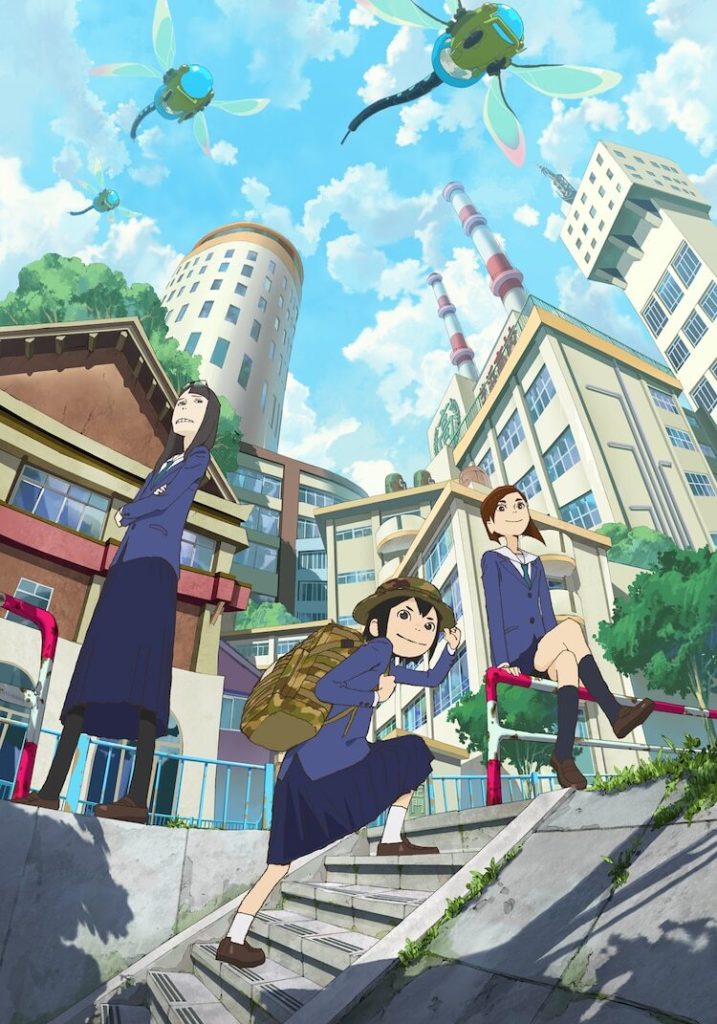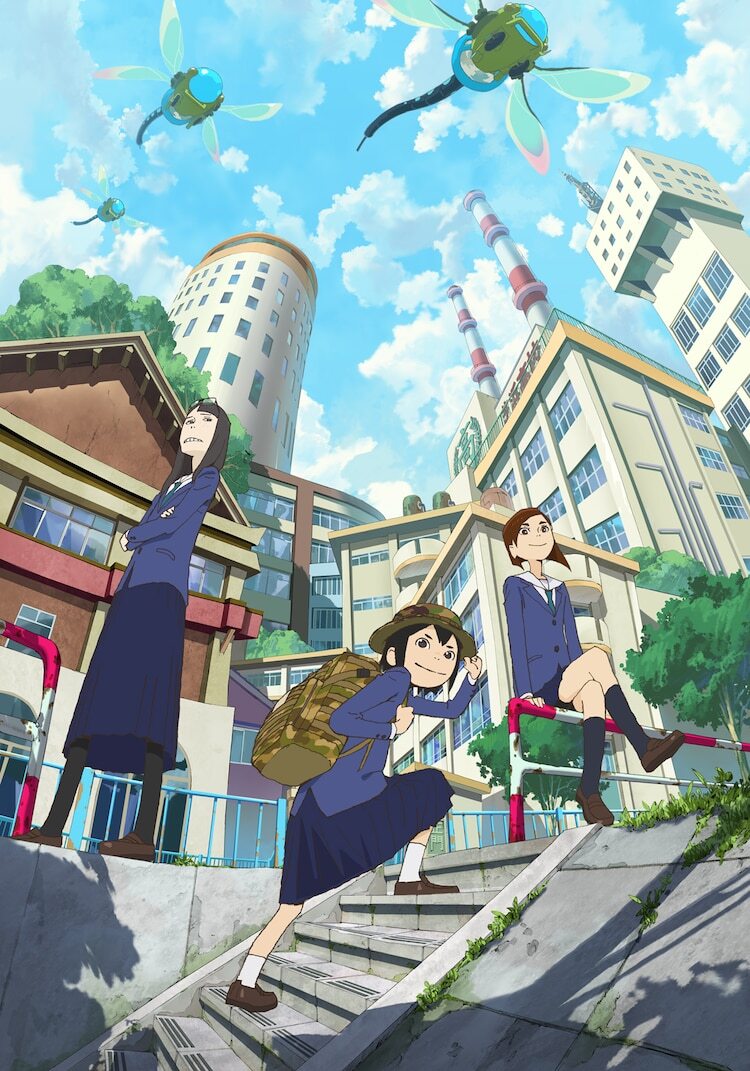 When Keep Your Hands Off Eizouken! aired at the start of the year, it was a big topic of discussion among many anime fans. The story in which three schoolgirls decide to form a "film club" which is actually an anime studio quickly became popular for many reasons. You have the entertaining characters: Midori's imagination constantly driving her ambition, Tsubame hiding her desire to be an animator from her parents, and Sayaka trying to keep the pair of them on course.
There is also the quality of the animation, with Midori's machines and landscapes coming to live as the character discuss their work; the music, especially that opening theme tune that I referenced at the beginning; and the many cultural references they make throughout the series, from Sayaka performing the Akira bike slide, to the opening titles referencing the Drake meme. A wonderfully entertaining show.
HWR
2020 has seen some solid anime offerings, both continuations and new anime to enjoy. An unexpected standout for me was the usually calm and endearing By the Grace of the Gods (Funimation). I initially went into this not knowing what to expect but each week has offered something new (and slime-related).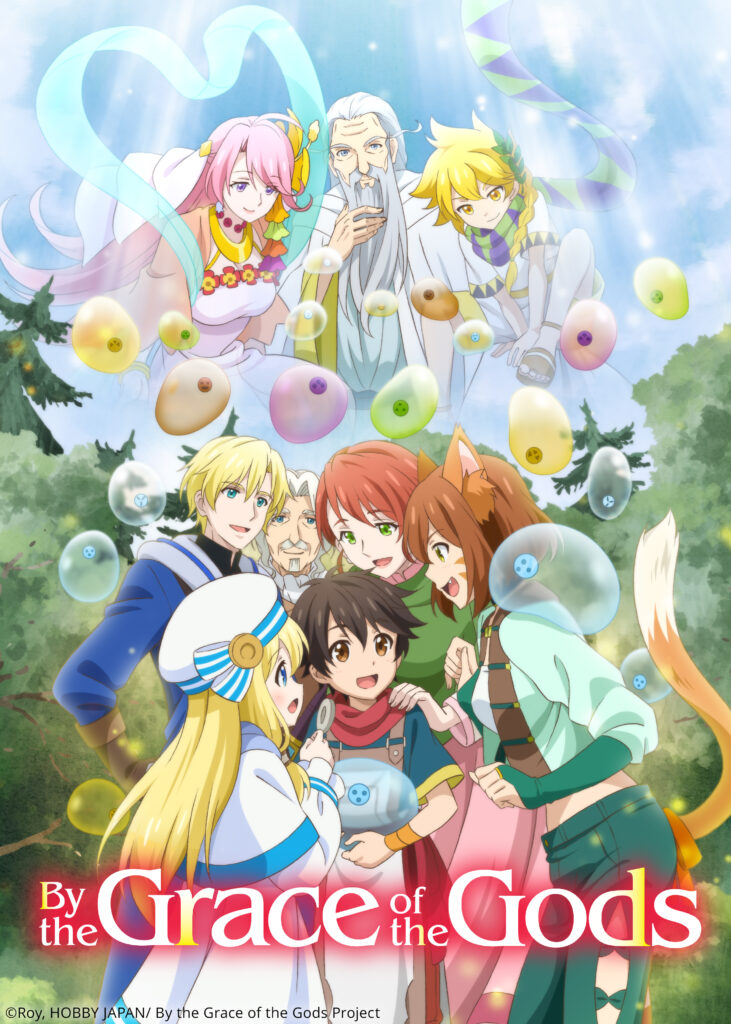 Earlier in 2020 I also found the gritty Sci-Fi series ID:INVADED (Funimation) to be an intriguing highlight for the year, whilst A Certain Scientific Railgun T (Crunchyroll) offered a great continuation of the overall ongoing series.
Sarah
Keep Your Hands off Eizouken! (Crunchyroll) got the year off to an amazing start with a heartfelt tribute to the art and craft of making an anime, demonstrated by the passion of three young high school students drawn together to create an anime. Hopes were high that 2020 was going to be exceptional.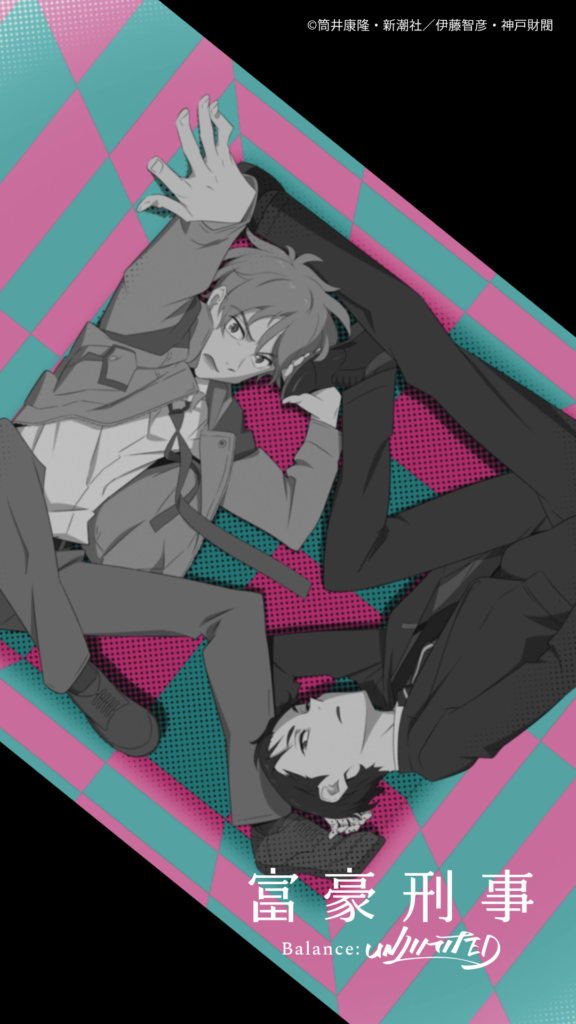 And then – COVID-19. Projects that were already underway were delayed and the one series I'd been waiting for went on hiatus after two episodes (along with many others). Luckily, it survived and went on to be streamed in its entirety (only eleven episodes). It won't be everyone's favourite but it ticked a lot of boxes for me: The Millionaire Detective: Balance Unlimited (Funimation) is based on a series of novels from the 70s but was updated to the present day. It's a crime thriller/buddy/cop/action/comedy/drama that defies pigeon-holing and by creating an intriguing group of characters and splicing them with tropes from 60s/70s thriller movies, managed to create something rather special.
We don't talk a lot at Anime UK News about the series that didn't deliver or were personal DNFs but I've had some concerns about the proliferation of isekai – not just in anime but in light novels and manga. Submerged underneath a tidal wave of clichéd material, we're rapidly losing sight of all the unique features that once made isekai fresh and interesting. A new series would now have to be very special indeed to catch my attention. I've also not been thrilled by Crunchyroll's Originals (with the exception of In/Spectre).
My fellow writers have praised Kakushigoto (Funimation) – and I can only agree with them wholeheartedly; it's an anime which perfectly enhances the manga's original graphic style and tone of voice, effortlessly managing the balance between humour and heartwarming. Recent unexpected discoveries for me include The Gymnastics Samurai, Ikeburo West Gate Park (IWGP) and MAGATSU WAHRHEIT, all airing on Funimation this autumn and all rather good. I'll discuss these in greater detail in our Autumn 2020 Review. Catch them before they're gone!
Josh A. Stevens
While I enjoy a great thought-provoking, densely plotted anime that'll leave me at the edge of my seat with every cliff-hanger, there's always been a special place in my heart for anime where you can switch your brain off and strap in for the ride – and fortunately, in a year where we needed that more than ever, anime delivered.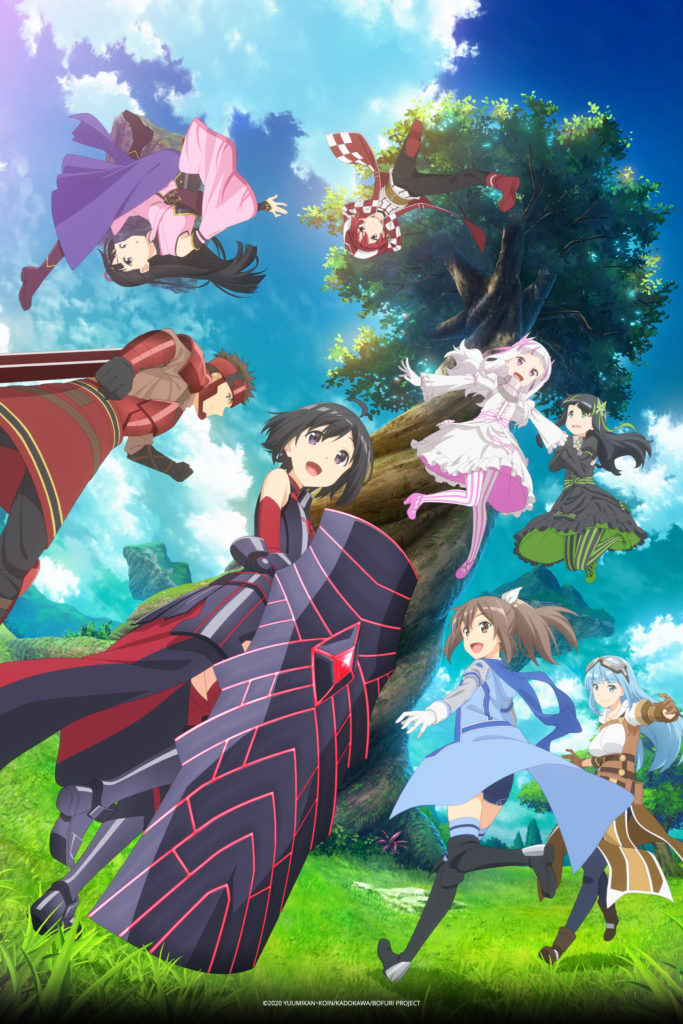 Okay, so Bofuri: I Don't Want to Get Hurt, so I'll Max Out My Defense may have aired before we all really knew what this year would have in store for us, but despite everything that's happened since, this dumb little show still brings a smile to my face whenever I think of it. The series is about Kaede "Maple" Honjo, a girl who starts playing an MMORPG on the recommendation of a friend, and without thinking about it, piles all of her avatar's skill points into the defence stat. The result, is that while she's incredible slow and offensively weak, she becomes an unstoppable tank who basically curb-stomps the game and leaves dropped jaws in her wake. She and her friend Sally form the "Maple Tree" guild, and alongside the members they recruit, they take part in various ranked events that the game throws at them.
Honestly, BOFURI is the perfect show if you just want something that'll put the biggest, dumbest smile on your face. I'm not sure if Maple is incredibly dumb or has the biggest galaxy brain ever, but watching the many insane ways she finds to just break the game to her advantage is half the fun – I mean, her mode of transport is a giant floating turtle! The series really has a flare for the dramatic too, with several hype-filled fun moments throughout. Basically, if you like worlds like in Sword Art Online but don't want to have to deal with life-or-death stakes and would rather just see some mates having a great time, then you'll have one with BOFURI. I, for one, can't wait for the already-announced second season.
My other pick for this year technically aired in Japan during 2019, but was only released internationally this year – and like BOFURI, reached us very early on, before all the madness. Now, I must confess that I can be a bit of a snob when it comes to CG anime – I'll be blunt, a lot of it just looks nowhere near as good as 2D animation. However, the technology and talent in the industry is catching up, and BEASTARS looks fantastic.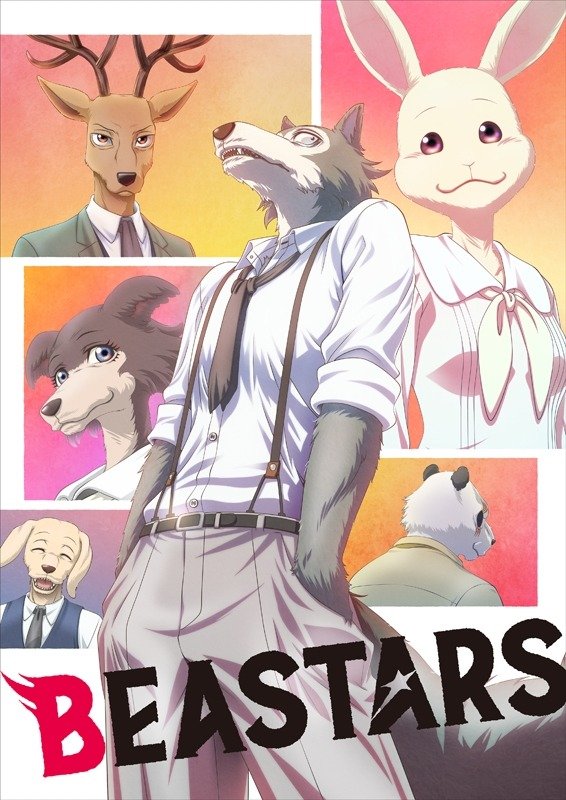 In a world of anthropomorphised animals, tensions between the carnivorous and herbivorous students at Cherryton Academy reach new heights when a student, Tem the Alpaca, is murdered and devoured. Amidst all this unease, the timid grey wolf Legoshi has a fateful encounter with Haru, a white dwarf rabbit who was outcast due to her promiscuity. In a world of mistrust and fear, Legoshi must confront his new confusing feelings about his position as a carnivore, and for Haru.
Last year, our awards received a considerable number of write-in votes for BEASTARS, which we sadly had to disqualify due to its delayed international release. However, even when compared to 2020's new titles, BEASTARS is still an Anime of the Year contender. Not only is it an exemplary example of the potential of CG anime (thanks to Orange of Land of the Lustrous fame), but it's a compelling story that tackles prejudice, cultural identity and more in a part-teen drama, part-crime thriller. Haru is also a really fascinating character, and I really appreciated the series' approach to her sexuality. While the other students shame her for well… doing what rabbits famously do, it's great to see a main female romantic interest who isn't the stereotypical maiden. Haru's not afraid to talk back, and has a brusque exterior that pairs well with Legoshi's awkward demeanour. They're a great pair of leads, but the series is full of great characters – like the proud red deer Louis' own narrative arc, and there's even a panda voiced by Akio Ōtsuka (My Hero Academia's All For One) who's deep in the ugly world of organised crime.
The series can be endearing when it leans into the teen drama, disturbing when you see glimpses into the messed up corners of the world, and absolutely thrilling when the two collide. Basically, it's Zootopia for mature audiences.
Bofuri: I Don't Want to Get Hurt, so I'll Max Out My Defense is streaming on Funimation, and BEASTARS is available on Netflix.
Anime on DVD/BD
Darkstorm
2020 was a bad year for many things; attempting to go on holiday, seeing your favourite bands live, meeting up with people in general, etc. But what was 2020 good for? Home media. There were so many great releases this year and fantastic special editions: from the increase of 4K anime to the marvellous collector's editions of new and rescued series, there's been a wealth of fantastic releases, and it's been (personally) my best year for buying anime in a good while. I also got to review some really good DVD/BD this year, so picking the best one was hard, but I have to give it up to the amazing Blu-ray releases of Revolutionary Girl Utena. Anime Limited had 100 copies of the complete bundle, and an additional 80 of the same but with replica rings and book, both of which sold out within hours of going up. I managed to grab myself one complete bundle, making it the second anime series I've spent the most money on (first being the original now out-of-print uncut DVDs of Cardcaptor Sakura many years ago on eBay) and at the time I wondered if I made a poor decision, spending tons of money on a series that, at the time, I had not experienced. Not only was it worth every penny but it's quickly become one of the most satisfying anime watches in a long time. So, thank you Anime Limited for bringing this series, finally, to the UK, and if you have yet to grab this set, you can still purchase each part individually here.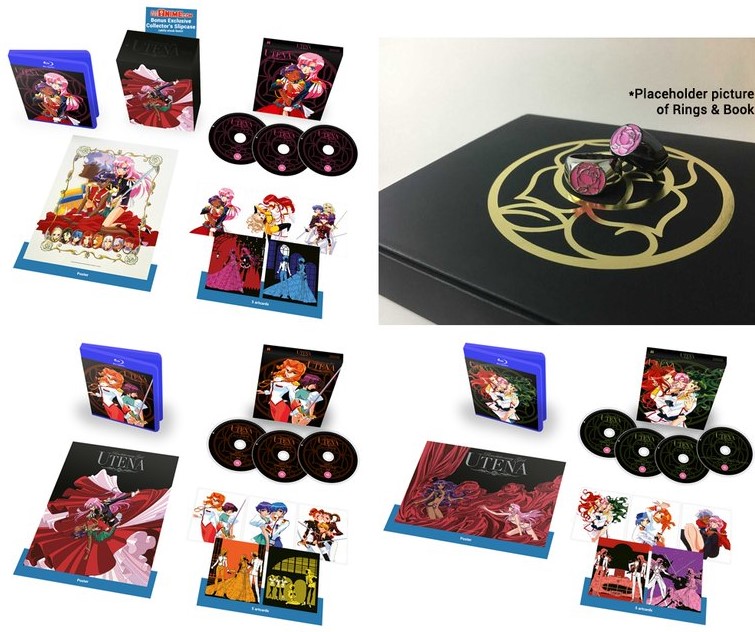 Demelza
When it comes to anime on home video, this year has been a slow one for me. Promised releases of any of the Bungo Stray Dogs series have been delayed into 2021 and even Anime Limited's release of Violet Evergarden is teetering on the edge of ending up in next year. That said, I've still enjoyed revisiting a couple of old favourites over the year, thanks to some new releases.
First up was Anime Limited's release of Penguin Highway, which I was lucky enough to first see at Scotland Love's Anime 2019. The film is based on a novel by Tomoihiko Morimi, an author I was lucky enough to see give a talk in Sheffield just a couple of months before COVID overwhelmed the world. While this isn't my favourite work by the author, I still love seeing how Studio Colorido brought it to life. The collector's edition for the film included a 300-page full colour storyboard book, which is a real treat for any fan. It's a fantastic release for what is easily one of my favourite films in recent years.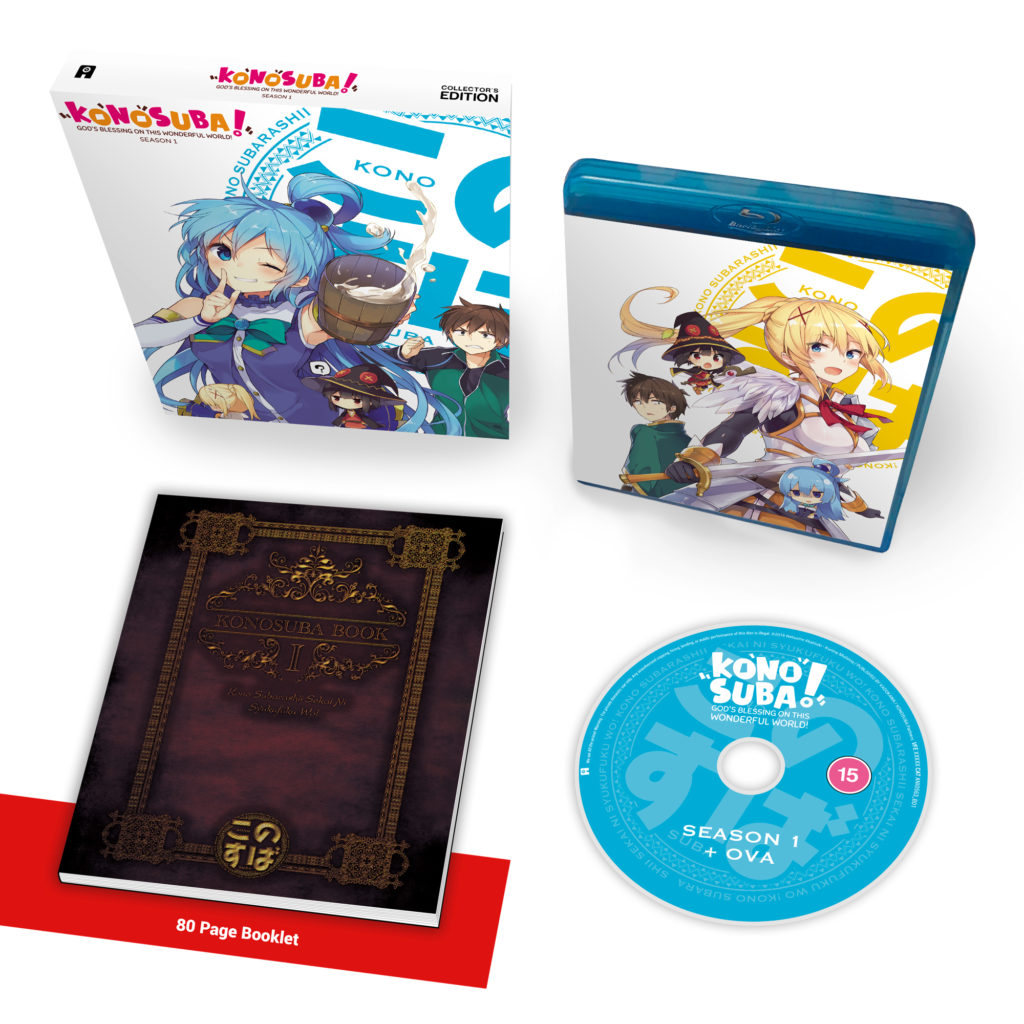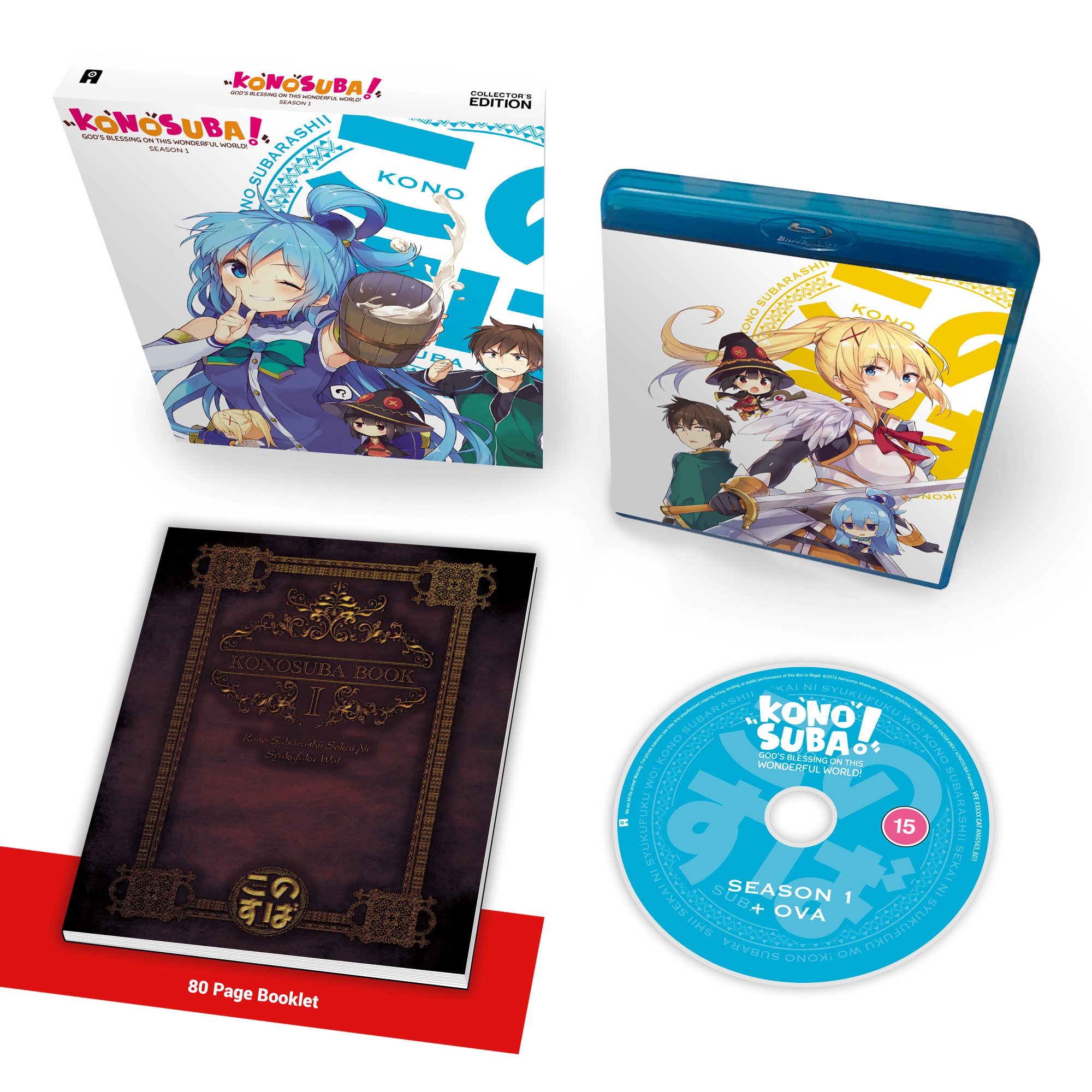 Elsewhere this year also saw the release of KonoSuba Season 1 on home video, something many of us have been wishing for since the show aired in 2016! This one was also given a nice collector's edition thanks to Anime Limited, but I was just pleased to finally see the show on Blu-ray and away from Crunchyroll's lacklustre streaming quality (especially considering the age of the show). Megumin's explosions have never looked so good, I assure you!
Onosume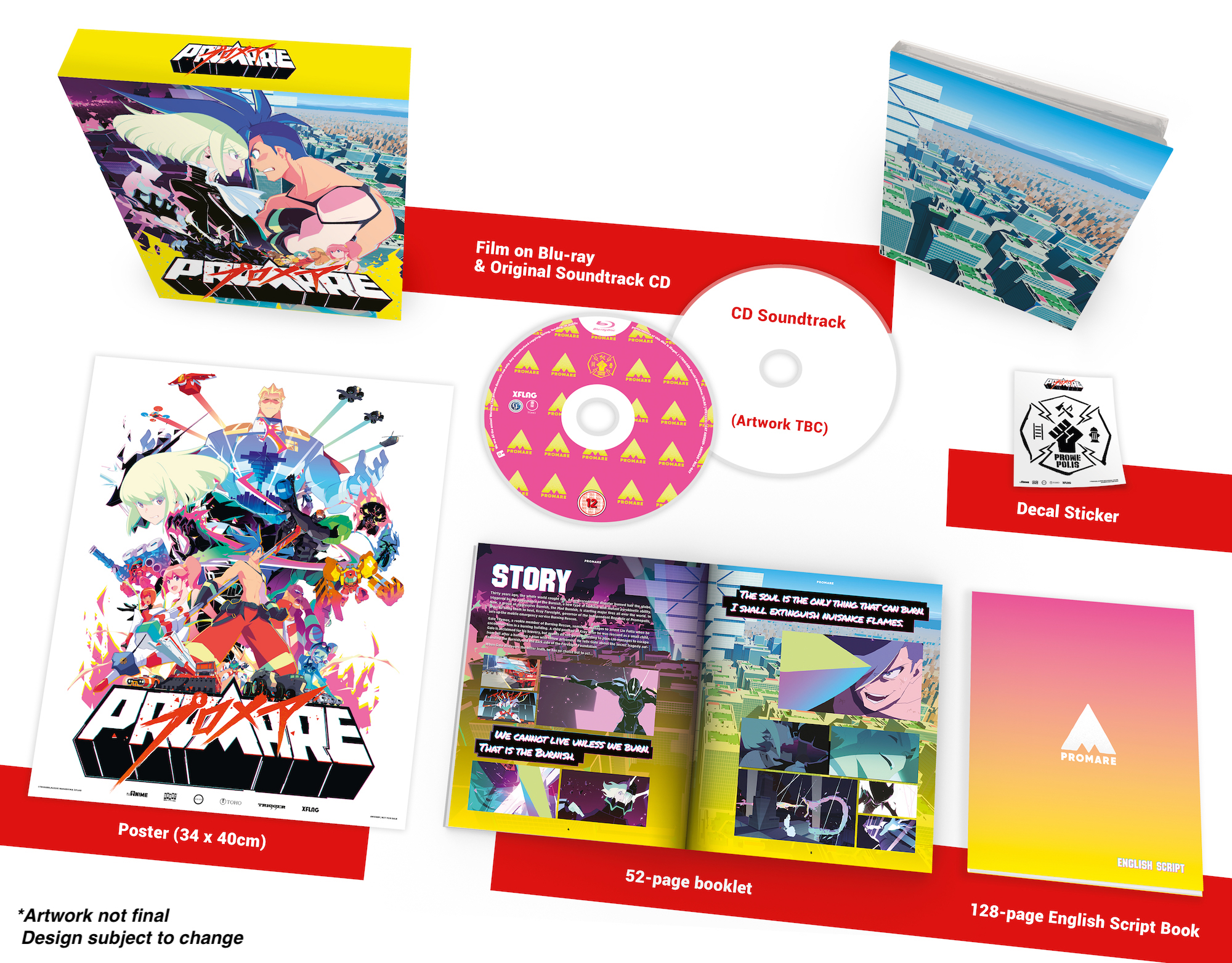 2020 has been a fantastic year for anime on home video, and I have to applaud Anime Limited, MVM and Manga Entertainment for putting out a wealth of releases despite having to deal with the pandemic affecting all areas of their supply and production chains.
This year saw me double-dip on both the Japanese and UK releases of PROMARE, due to how much I love that film, and I was certainly impressed by how closely the UK set matched the Japanese one, offering all of the same extras, but translated into English; and only swapping out the Remix & Rearrange CD for the full soundtrack. As a music fan including the soundtrack in a release is something I really appreciate, and with the film being full of Sawano Hiroyuki's trademark bangers, I'm glad that everyone who purchased the film can experience it. The film itself is absolutely amazing of course, and it was great to be able to re-watch my favourite film of last year's Scotland Loves Anime.
We got my second favourite film from 2019 on home video this year too, with MVM releasing Fate stay/night [Heaven's Feel] II.lost butterfly. If you are a Type Moon fan, Heaven's Feel is proving to be unmissable, with Ufotable really working their magic in some fantastic action sequences, while the story is clearly the darkest and most disturbing in the franchise.
Meanwhile, Anime Limited certainly lived up to their reputation of being "All the Gundam", releasing yet more Gundam series, films and OVAs for fans to enjoy. This year finally saw the release of one of the most lauded Gundam entries, Mobile Suit Gundam Unicorn, and it was great watching it in its original OVA presentation, as I had only seen the TV series version previously. While it's a shame that Narrative was a poor and unnecessary epilogue to that part of the Universal Century storyline, we at least had other releases such as the excellent Iron Blooded Orphans to make up for it.
Ian Wolf
There has been plenty to get your teeth into when it comes to physical releases, provided, of course, those released haven't been delayed by COVID-19, or by errors made by the companies releasing them – see Manga Entertainment not releasing the highest quality version of the 4K Akira.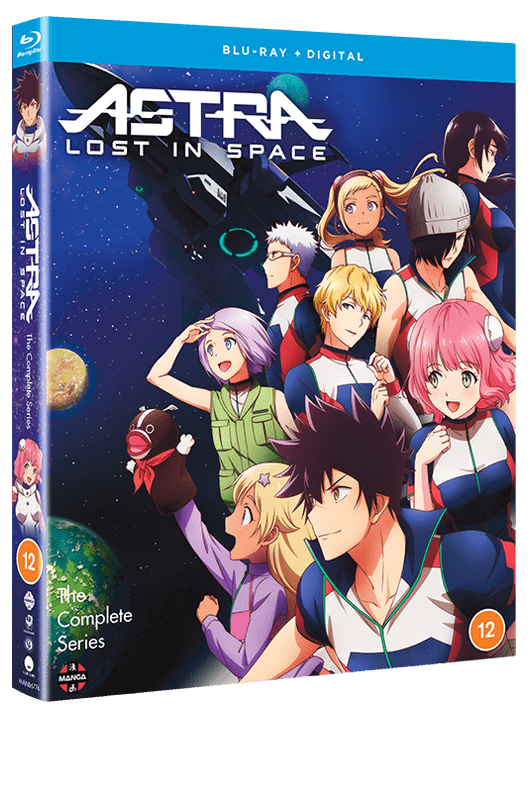 Luckily, one of Manga's other releases, Astra Lost In Space, was for me, perfect. The many twists and turns of this space opera make it a gripping watch, as conspiracies unfold while our heroes have to make a trip back home in an abandoned spaceship, hopping from one alien world to another. I would also echo the earlier comments regarding Anime Limited's release of Promare, while in January MVM also delighted and educated with their release of Cells at Work! – let's never forget the sheer unadulterated cuteness of the Platelets. Also in January we got the long-awaited Blu-ray releases of JoJo's Bizarre Adventure, with hopefully more to come soon.
Cold Cobra
2020 was a poor year in a lot of way, but not if you're a Gundam fan in the UK! As Onosume has already mentioned, Anime Limited really outdid themselves this year, not only catching up with over 10 releases, from popular series like Gundam 00 and the Unicorn OVAs, but actually releasing Iron Blooded Orphans in the same range as the other Gundam series, something that didn't happen in the states due to weird licensing issues. Then the big thing I want to talk about finally happened, right at the end of the year, the long-awaited and teased for literal years release of Turn-A Gundam not only arrived, but arrived with probably the most beautiful collectable box of them all.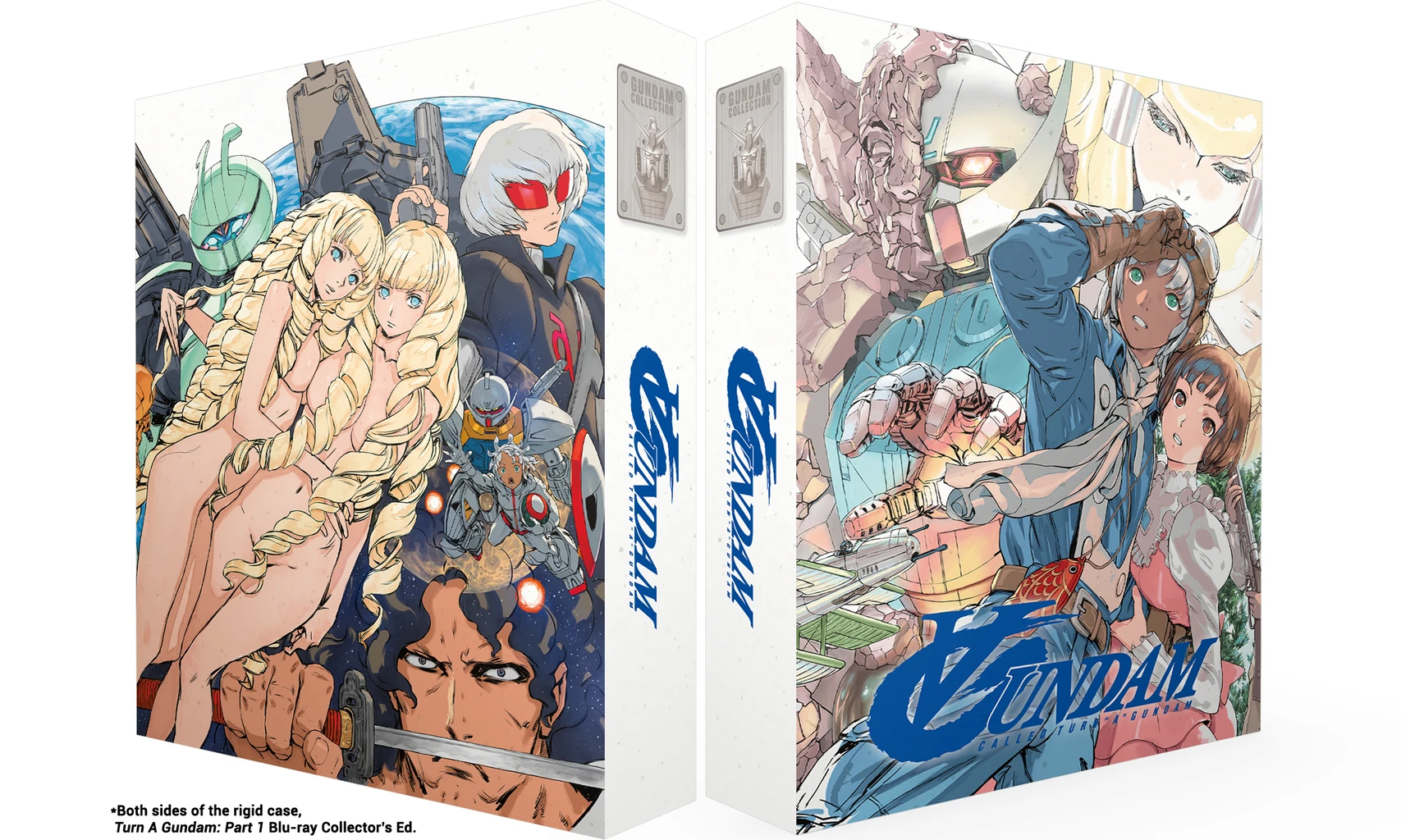 Having all these different Gundam series line up on a shelf with a matching logo is a real sight to behold, and I'm looking forward to more series being added to the line-up as we move forward into 2021…
HWR
2020 has seen some great home media releases in general and the UK anime scene is no such exception. Some of these releases have already been discussed, like Anime Limited's release of KonoSuba Season 1, but I'd like to give a mention to Manga Entertainment's Dragon Ball Super Complete Series release, which is available both as a standard edition and Collector's set.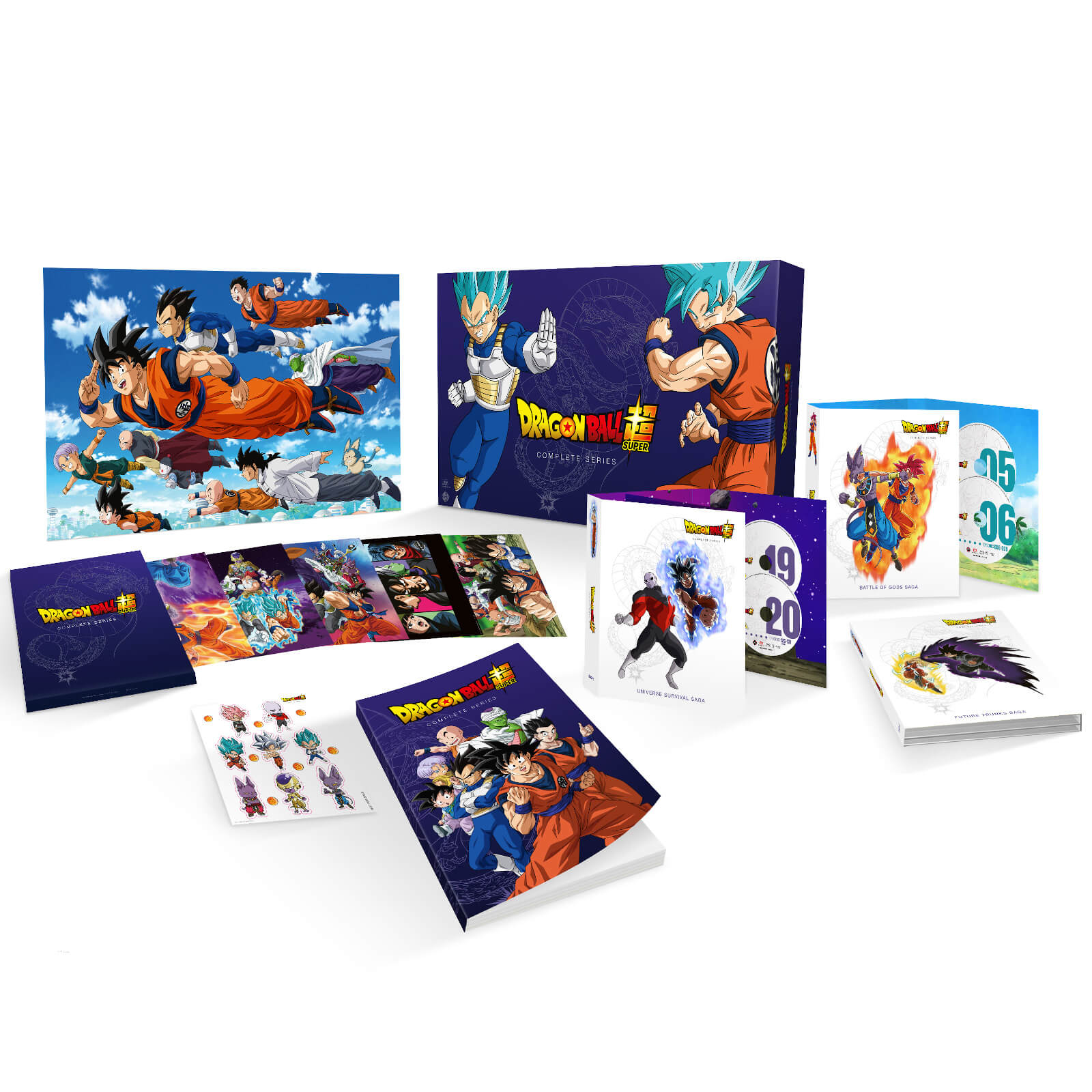 The latter offers a nice set, complete with a detailed art book and all of the episodes in one package. My one complaint would be the stubborn glue dots used for the info sheet, which can easily damage the box when removing. Despite this setback, the release enabled me to have all of the series (for now at least) in one package and the standard release offers this in a more no-frills fashion too.

Sarah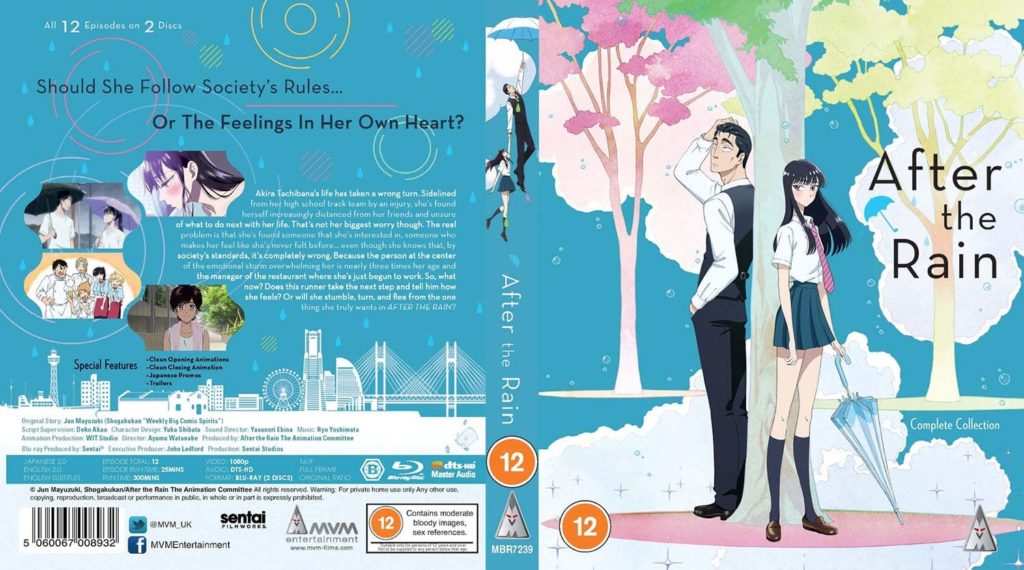 I've waxed lyrical about After the Rain here before, first when streaming in 2018 and then as a manga (Vertical), so when MVM announced it was bringing the TV anime out on Blu-ray (with the Sentai dub), acquiring my own copy was an absolute must. This is one of those rare series that repays many viewings and each time I return to it, something new surprises and delights me. Also a shout-out to Anime Limited for their editions of Promare and Ride Your Wave! both welcome additions to the home library.
Josh A. Stevens
While a lot of the anime news this year has resolved around the unexpected runaway success of Demon Slayer: Kimetsu no Yaiba the Movie: Mugen Train, my heart was stolen by a different feature film sequel by ufotable: Fate/stay night Heaven's Feel II. lost butterfly. Despite how rushed the first film in this trilogy was, having to juggle events already covered elsewhere in the franchise, I'd heard a lot of buzz about this second instalment from the moment in opened in Japan. I couldn't wait to finally get my hands on it, and it didn't disappoint. Even when compared to the few theatrical offerings we had before the world set on fire, this is my definite film of the year. Not only did it iron out every pacing issue that its predecessor had, but lost butterfly surpassed my expectations of what an anime film can and should be.
Shirou Emiya made his choice: he was going to become a hero of justice and protect Sakura. However, the Holy Grail War is growing more twisted with each passing day: the Matou's ageing patriarch Zouken has entered the fray, and a mysterious shadow is eliminating servants one-by-one. Even without Saber, Shirou is determined to find the cause of these irregularities – but when Sakura becomes entangled in this cruel twist of fate, she and Shirou will be changed forever.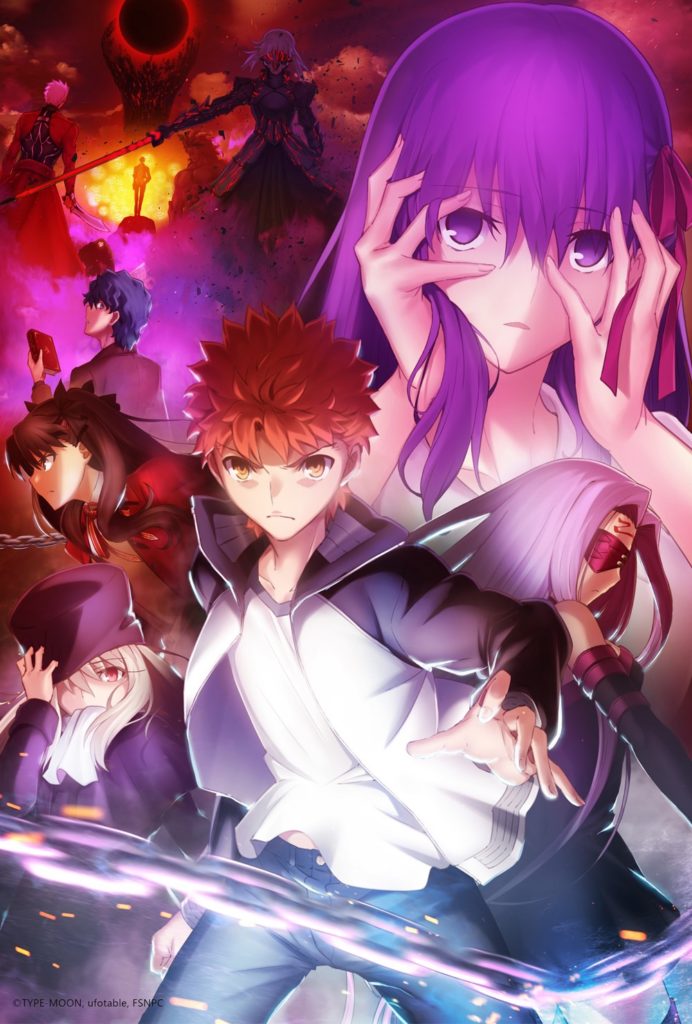 Heaven's Feel II. is breath-taking. Those of us who haven't read the visual novel (because it's not been legally localised) were promised a tortuous, morally blurred route for this story, and here is where it really starts to be delivered. Shirou's decision to stand by Sakura seems like a no-brainer on paper, but this film really challenges his convictions as the pros and cons play out in real time. The film also really builds the complexity of Sakura's character, and grows her relationship with Shirou in ways that justify the theatrical format of this route – there's no way this story could have been told faithfully with the constraints of broadcast regulations.
The film is also a technical treat for the eyes and ears, with insanely stunning set pieces like the chaotic fight between Berserker and Saber Alter, and the regal, dark ambience of Yuki Kajiura's powerful score, this really is a film that deserves to be watched on a big screen with a hefty sound set-up (it's such a shame it never had a theatrical showing here!).
MVM Entertainment's Collector's Edition included the film, an art book, and a booklet housed inside a rigid case, and is unfortunately now widely unavailable – you can, however, still buy their Standard Edition release. It's a shame that MVM Entertainment couldn't also include the Original Soundtrack CD, but licensing is a complicated world I won't pretend to understand, and it's an otherwise gorgeous set. lost butterfly really needs to be seen by every Fate fan, and I'd say everyone else too, were it not chained to the heart of such a complex franchise.
Looking Forward: Things to Come in 2021…
Darkstorm
The third, and final Fate/Stay Night: Heaven's Feel movie is around the corner, and considering that the first two films got better with each one, I'm super excited to see how it will all end. There's also Anime Limited's Evangelion release to keep an eye on, plus the Tokyo Babylon anime that's set to debut early 2021. But what I'm hoping for most is that this pandemic will finally end and we can have anime films in cinemas again; back in January 2020 in my Weathering with You review when I wrote that I hope it's 'a sign of a spectacular year of anime films to come', I didn't mean to jinx the whole year! So please, 2021, be better than 2020 at the very least!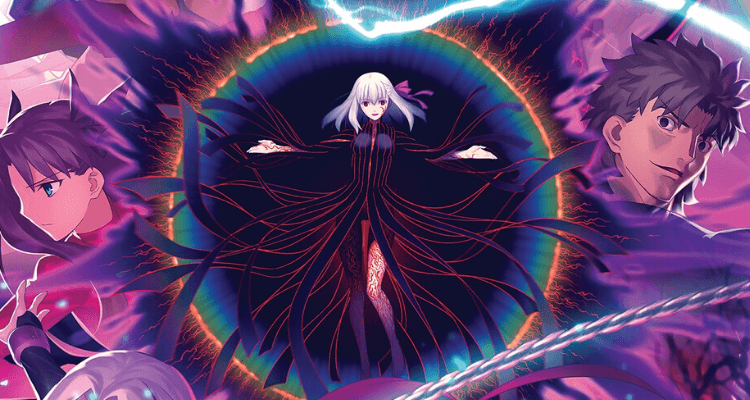 Demelza
It's only December and already it seems as thought 2021 may prove a better year than 2020 when it comes to its anime offerings, which is not what I expected to be saying, given how good a year we've had in that department! Beastars, Re:Zero, In/Spectre, The Promised Neverland, Log Horizon and That Time I Got Reincarnated as a Slime are all preparing to make a return to our screens, which is especially notable in Log Horizon's case having been gone so long. New anime based on popular series such as Bottom-tier Character Tomozaki, Horimiya, 86, and Eden's Zero are also in the work and promise to transition some of our favourite manga and light novels from books onto the TV screen.
I certainly hope that we'll also be able to return to cinemas in 2021, especially after Anime Limited's recent panel at Cloud Matsuri, which saw a number of exciting projects be promised a release next year if possible. If nothing else I hope things are better by Scotland Loves Anime, since I (and I'm sure many others) are keen to return for the festival and support anime on the big screen.
Onosume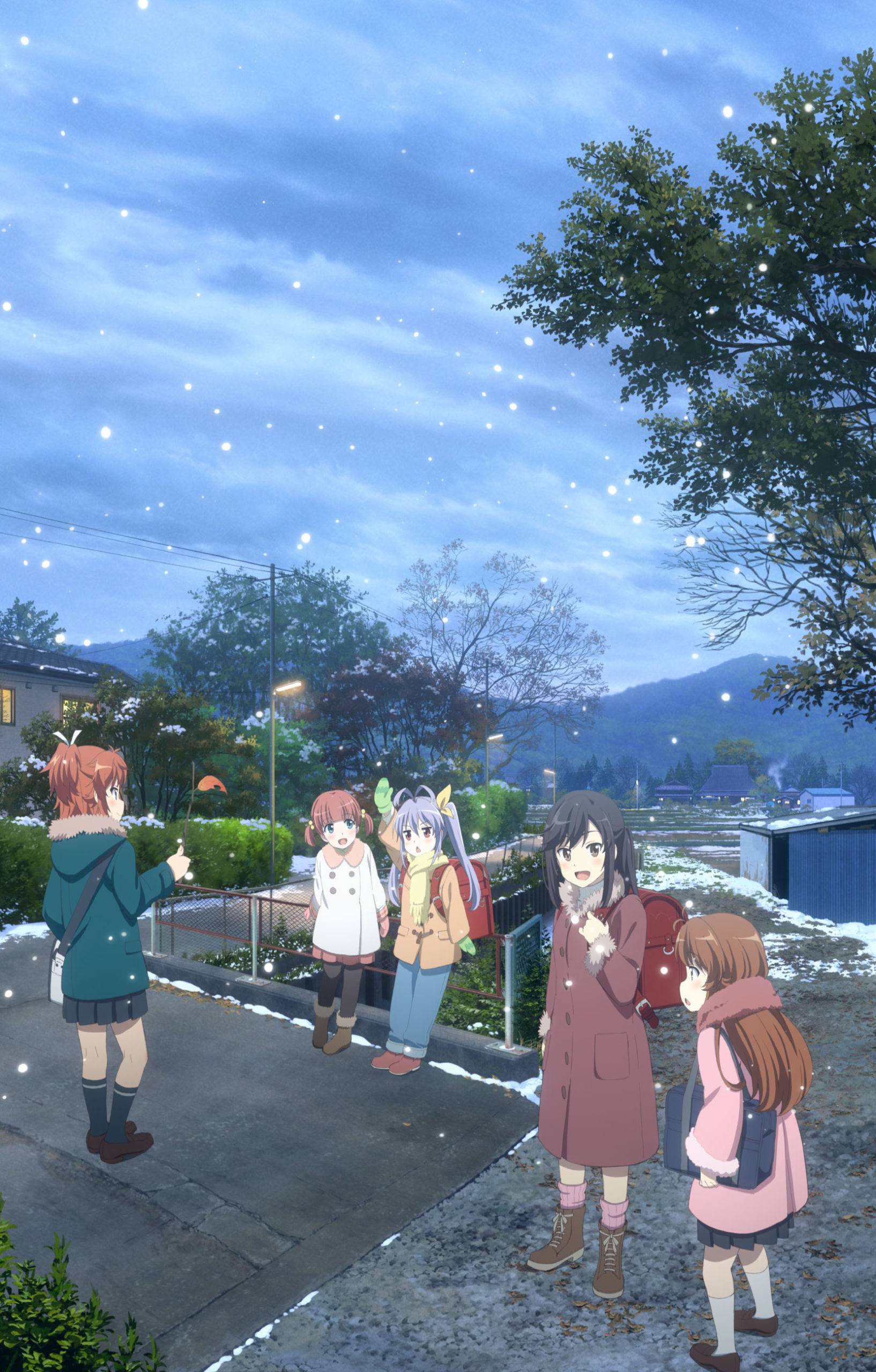 Looking ahead into 2021, there are two shows that I'm really looking forward to.
The first is Non Non Biyori: Nonstop, the third season in this absolutely adorable series showing the everyday lives of a bunch of elementary and middle school age girls living in the idyllic Japanese countryside. For me this is the epitome of "comfy" anime, with its very whimsical story and cast of utterly charming characters that never fail to put a smile on my face with their dumb antics. With five years now having passed since it was last on Japanese televisions, I'm certainly ready to "nyanpasu" all over again!
The second is the second season of The Promised Neverland. With the manga having ended recently, it's the perfect time to revisit it and pick things back up after the first season's explosive ending. With Emma and the other children now on the outside, how will they be able to survive and will they be able to unravel the mysteries of the world around them as they explore onwards? Us anime-only viewers sure have an adventure ahead!
Elsewhere, 2021 also sees the first film in the Mobile Suit Gundam: Hathaway's Flash trilogy burst into Japanese cinemas (titled simply as Mobile Suit Gundam: Hathaway in English speaking territories). The films adapt Yoshiyuki Tomino's popular novel of the same name, showing Hathaway Noa's campaign against the corrupt Earth Federation as part of the terrorist organisation Mufti. As a fan of the original White Base crew and of Bright Noa's family in particular, I'm absolutely stoked for this and I can't wait to see how Hathaway has changed since the events of Char's Counterattack. Judging by the trailers so far, this one isn't to be missed if you're a Gundam fan, and while it will be some time before a UK release, hopefully it will be worth the wait.
 Ian Wolf

As a fan of Cells at Work!, I am intrigued to see how things will change in the forthcoming spin-off that will begin in January. Cells at Work!: Code Black takes place in a unhealthy body, and thus will set in a much darker, grimmer world than the bright sunny one we came across in the previous series. Again, I worry for those poor Platelets.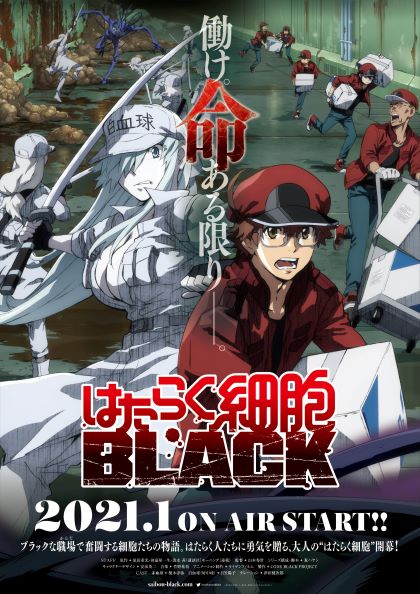 Tokyo Babylon's new adaptation has already been mentioned, with Tokyo Babylon 2021 due to air in April. However, most of the talk around it has been negative, partly due to the poor reputation of the studio making it (I for one am not keen on Seishiro's character design). The studio is already in trouble, having to remove character artwork and the trailers after it was confirmed that they had plagiarised the designs of the outfits worn by the main characters. While CLAMP themselves appear to have no direct involvement, there is hope these recent issues might change that. Also due out at the same as this is Edens Zero, a space fantasy work from the creator of Fairy Tail; and most recently it was announced that this autumn we will get the anime adaptation of Platinum End, the current project from Death Note and Bakuman creators Takeshi Obata and Tsugumi Ohba.
However, as this is Anime UK News, there is one other series coming that should be of interest to us Brits: Requiem of the Rose King, the adaptation of Aya Kanno's reworking of William Shakespeare's Wars of the Roses plays, featuring its notable lead character: a heterochromic, intersex, gothic-like King Richard III.
Cold Cobra
While there a few obvious candidates in the "things to look forward to watching in 2021" category, from seeing the final episodes of Attack on Titan (which technically started this year) or more My Hero Academia goodness, I want to instead talk about the return of Bleach!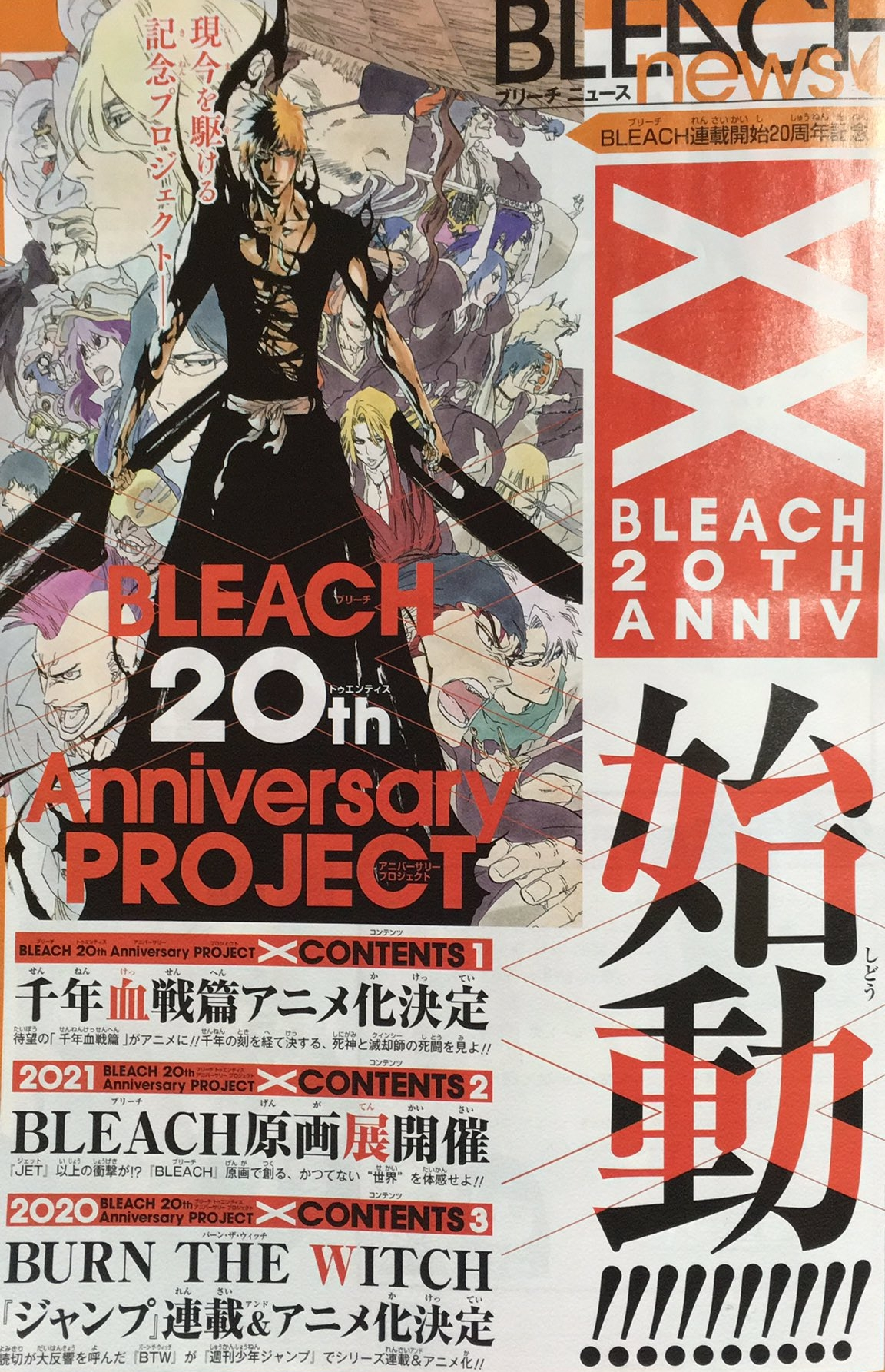 Announced earlier in the year, the final story arc is to be adapted into an anime to air in 2021. While we haven't heard anything else about it since, there also hasn't been anything to indicate it's not still happening at some point in the year, and that's very exciting… sort of. The final arc in the manga had a few holes and a lot of rushed, off-panel finishing fights, but even if the anime does a straight adaptation and doesn't fix those flaws, it'll still be good for a watch, if nothing else to see some of the crazy, over-the-top fight scenes in the manga come to life.
Sarah
I'm really looking forward to the craziness of Heaven's Design Team; it seems from the trailer to be very faithful to the manga (a good thing in this case!) and re-tells one aspect of the creation story from an – er – unusual perspective. Prepare for all manner of creatures to be assembled and showcased before the Almighty – with unpredictable and frequently unexpected results.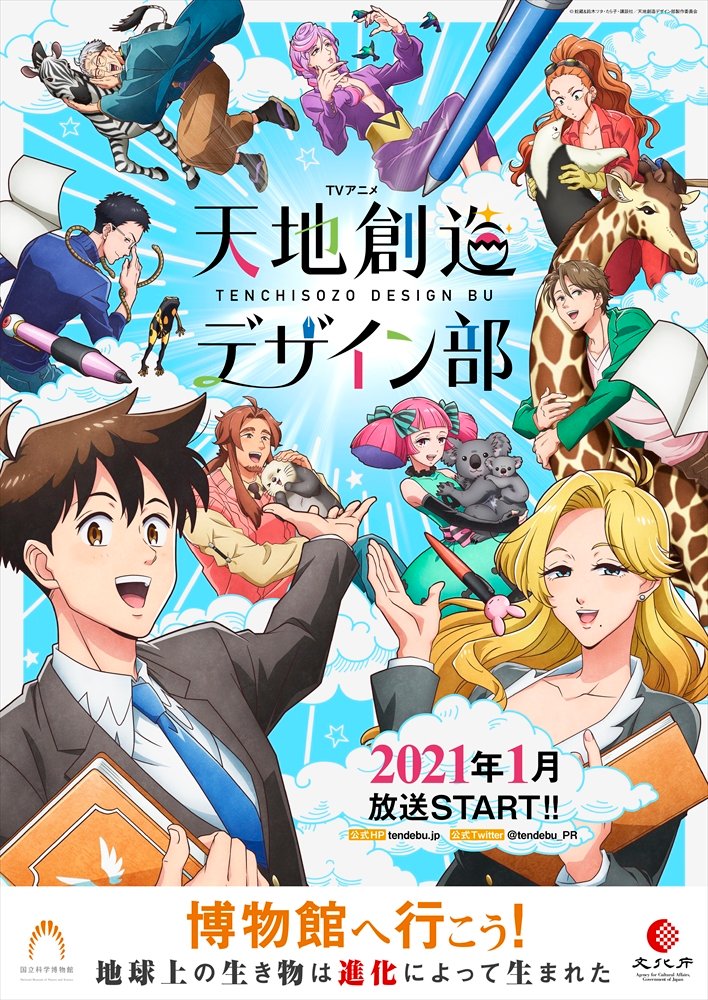 Josh A. Stevens
As you can imagine, I'm impatiently awaiting any opportunity to watch Fate/stay night Heaven's Feel III. spring song when that (hopefully) releases internationally next year, but the 2021 anime that has really caught my attention, is the upcoming film Josee, The Tiger and the Fish.
Admittedly, not a lot is known about the drama film, which is adapted from a short story and was supposedly produced by BONES (My Hero Academia) without reference to the 2003 live-action film, but fundamentally the film is about Josee, a young woman who rarely goes out of the house due to her disability, and the university student Tsuneo. The initial key art, of the wheelchair-bound Josee slumped against a backdrop filled with vibrant colour was eye-catching, but my anticipation reached new heights when the film was featured during Screen Anime's Scotland Loves Anime collaboration, with a Work-in-Progress interview with key figures behind the film.
BONES emphasised that while Josee is in a wheelchair, this film is about more than just her disability, so I'm interested to see how exactly that plays out. Stories like A Silent Voice are important because they shine a much-needed light on the issues disabled people face, and it's honestly really rare that we see an anime character in a wheelchair (Nunnally from Code Geass and Haruka from Sarazanmai are the only ones that immediately spring to mind for me – but they're both minor characters). Anime News Network also reacted positively in their review following the film's Tokyo International Film Festival premiere. All that aside, I'm also an unashamed fan of teen drama anime!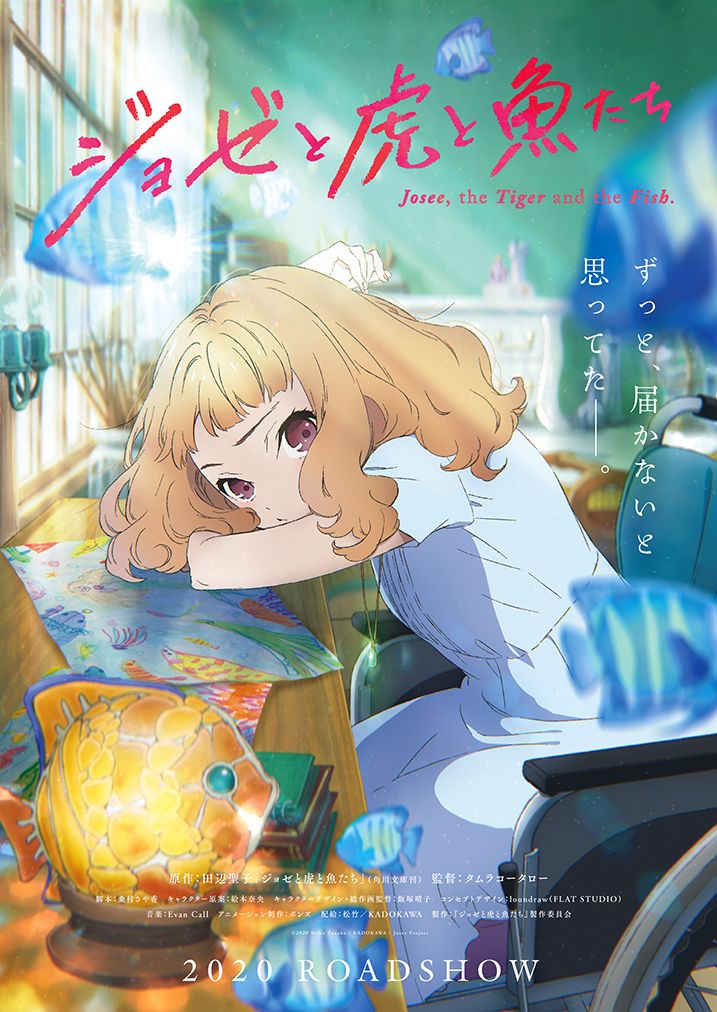 Josee, The Tiger and the Fish is scheduled for release in Japan on Christmas Day 2020. It was originally scheduled for the summer, but was delayed due to the coronavirus pandemic. If theatrical releases had continued worldwide, I have little doubt that it would have been a highlight of this year's Scotland Loves Anime, but alas. Anime Limited have licensed the film with the intention of releasing it theatrically next summer, if the global situation allows.
Thank you for reading…and if you're looking for manga or light novel recommendations, why not check out our Best of 2020 article as well?