Crunchyroll Unveils Second Wave of Winter 2020 Anime Simulcasts
Distributor Crunchyroll throughout this past week has slowly been revealing their latest acquisitions of new anime shows for their Winter 2020 simulcast line-up on their streaming platform. The titles listed below have confirmations to be available for the United Kingdom and Ireland territories. In addition, every title mentioned below will be presented in original Japanese audio with English subtitles.
You can view the previous announcements here: Batch #1!
---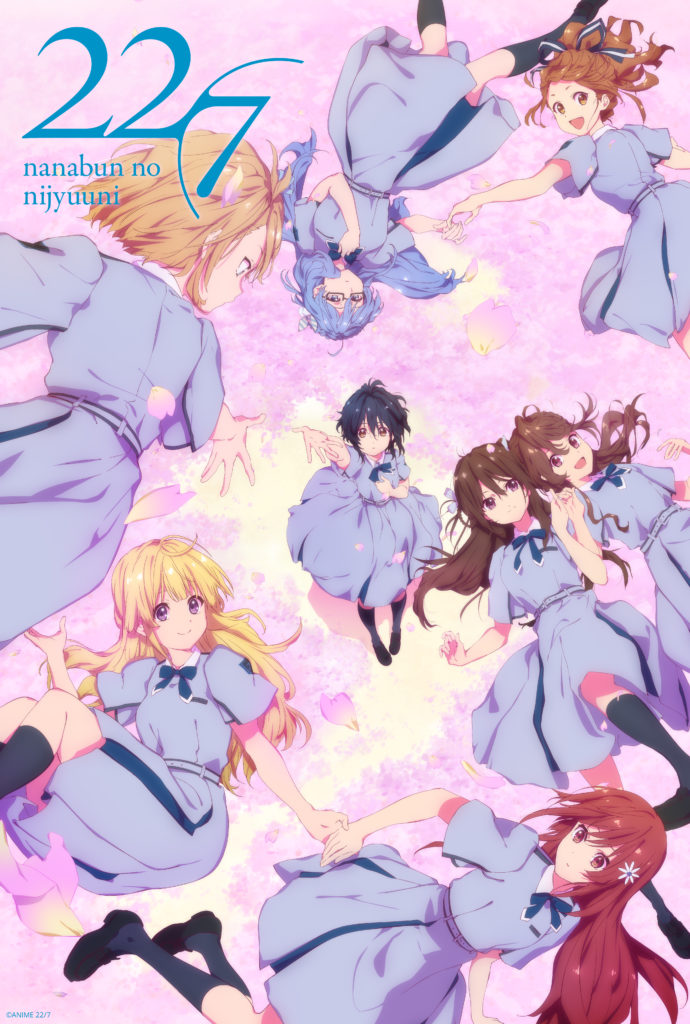 22/7 (Nanabun no Nijyuuni)
Studio: A-1 Pictures
Source: Original Anime Series
Delaycast Launch Date: Monday 10th February
Note: Crunchyroll stream starts 1 month after Funimation.
About 22/7 (Nanabun no Nijyuuni):
"Shy Miu Takigawa receives a letter notifying her that she's been chosen as a member of a brand-new, mysterious project. Summoned to a giant, top-secret facility, she finds seven other girls just as confused as she is. Once there, a major record label tells them the craziest thing – they've all been selected to form a new idol group. What's more, it'll be unlike any that the world has seen before!"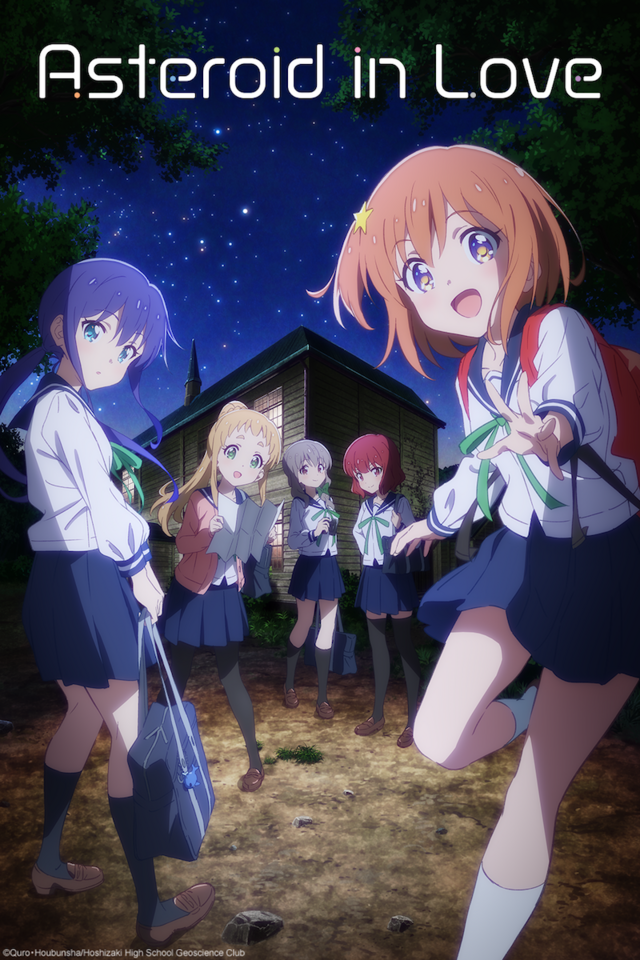 (Koisuru Asteroid)
Studio: Doga Kobo
Source: Manga by Quro
Simulcast: Fridays 3rd January at 3:30pm GMT
About Asteroid in Love:
"When she was little, Konohata Mira promises a boy she meets at a campsite that they can find a galaxy together. When she enters high school, she joins the astronomy club.
But that year, the astronomy club happened to combine with the geology club, making it the astrogeo club?! Won't you find all kinds of sparkles with the astrogeo girls?"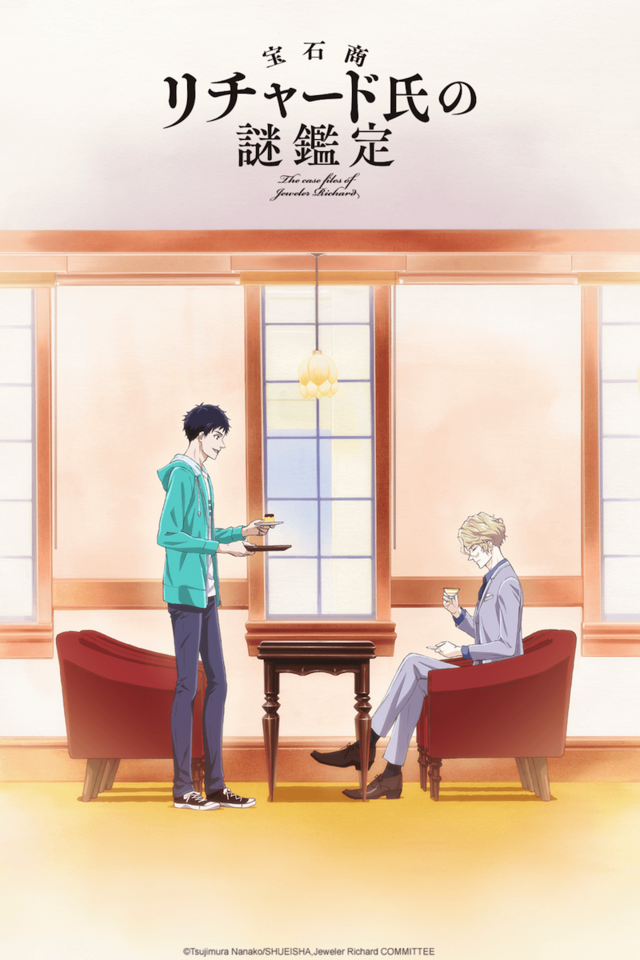 (Housekishou Richard-shi no Nazo Kantei)
Studio: Shuka
Source: Novel by Nanako Tsujimura
Simulcast: Thursdays 9th January at 5:30pm GMT
About The Case Files of Jeweler Richard:
"One night, a college student with a strong sense of justice, Seigi Nakata, saved a gorgeous foreigner, Richard, who was being harassed by some drunks. When Seigi found out that Richard was a jeweler, he asked for an appraisal on a ring with a shady history; one which his grandmother had kept secret until she died. The appraisal had revealed her past, truth, and desire.

It led Seigi to work as a part-time employee for Richard's jewelry store, the "Jewelry Etranger" in Ginza. While solving various "mysteries" introduced to the Jewelry Etranger, the relationship between Richard and Seigi gradually changes. However, each of them has secrets they have not told anyone.

~The curtain-up of the Jewel Mystery achieved by a gorgeous jeweler and a college student with a strong sense of justice~"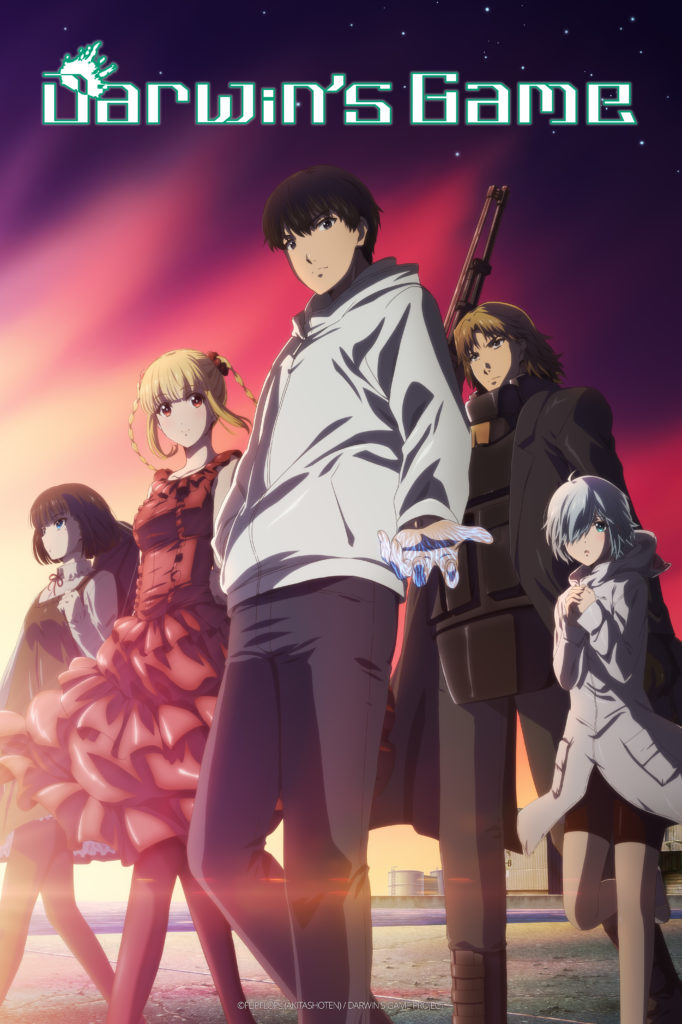 Darwin's Game
Studio: Nexus
Source: Manga by FLIPFLOPs
Delaycast Launch Date: Sunday 2nd February
Note: Crunchyroll stream starts 1 month after Funimation.
About Darwin's Game:
"Kaname Sudo, an ordinary high school student, receives an invitation to try a mysterious app called Darwin's Game. Upon launching the app, he's drawn into a game where players fight one another using amazing superpowers called Sigils. Unable to quit the game, he now must defend himself in spectacular battles against far more advanced players. Can he survive?"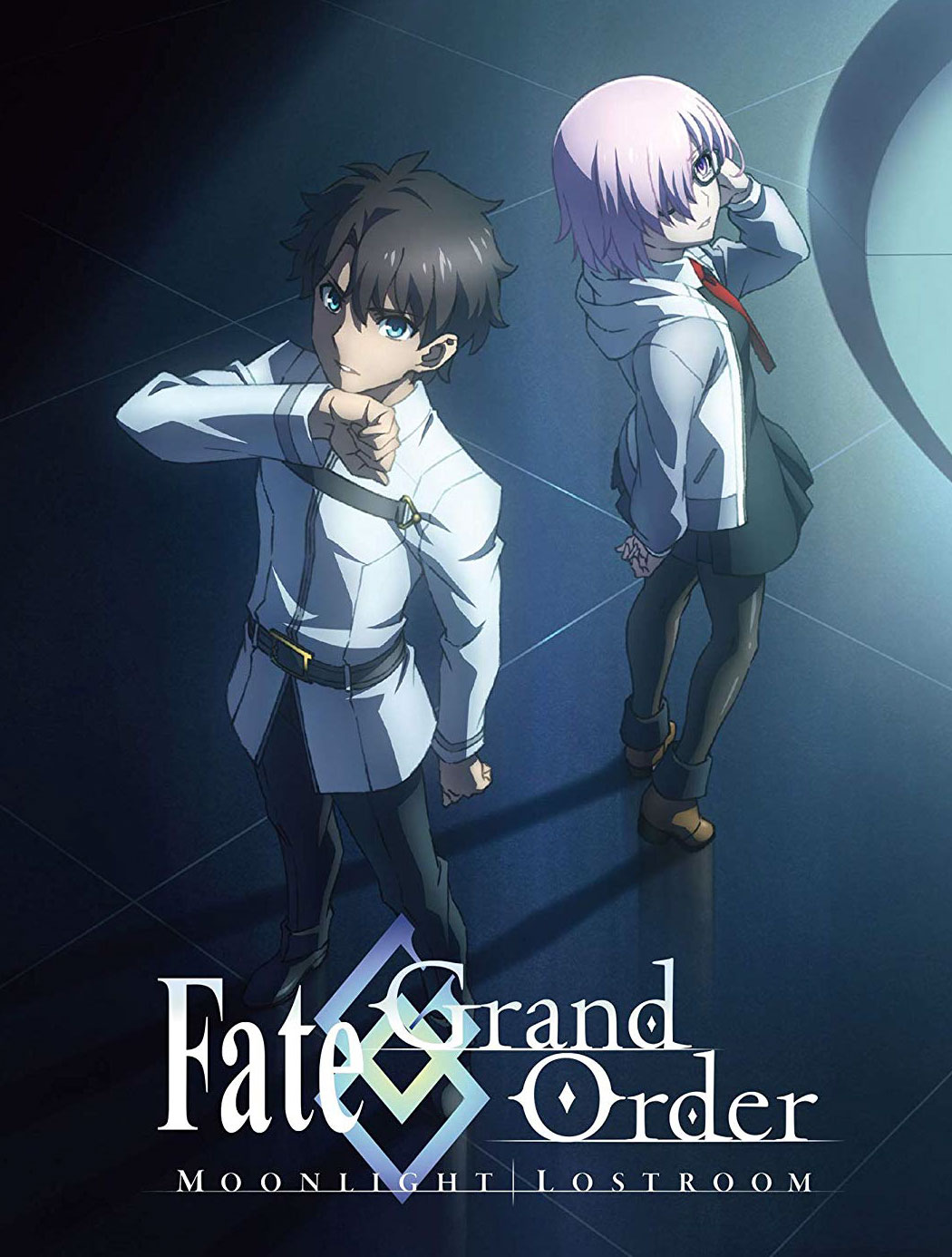 Studio: Lay-duce
Source: Video Game by Delightworks & Aniplex
Streaming Launch Date: Tuesday 31st December
Note: A Catalog addition for the line-up. Originally released in December 2017.
About Fate/Grand Order -Moonlight/Lostroom-:
"In this special, the Characters of Fate/Grand Order discover a room where you can find what was lost – or those who lost.

Note: This special is aimed for those who have completed Part 1 of the Fate/Grand Order mobile video game storyline."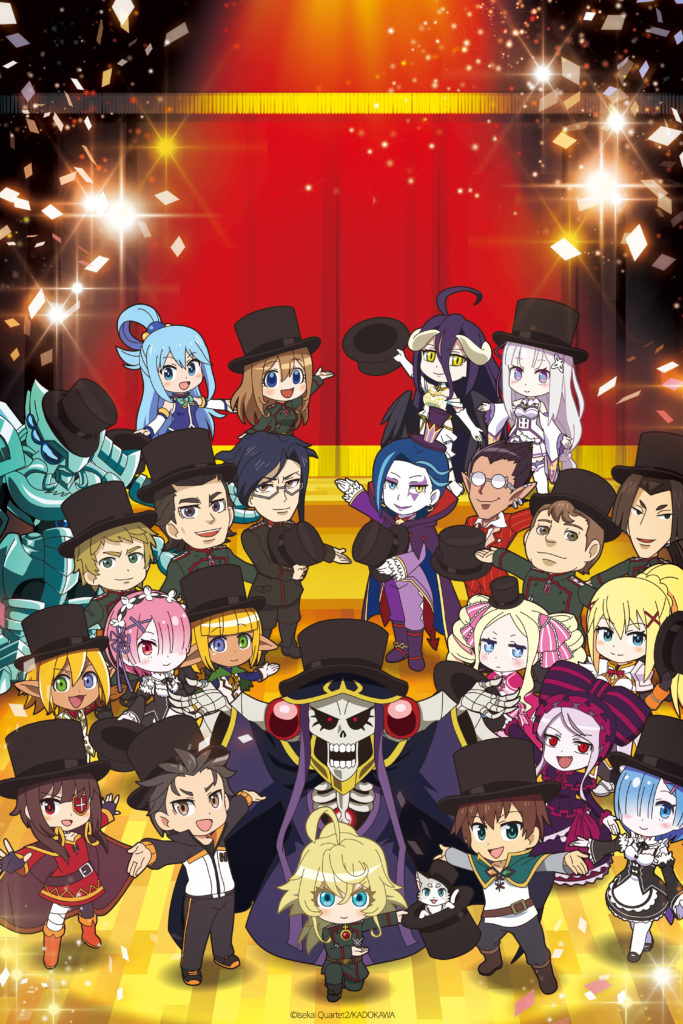 Studio: Studio PuYUKAI
Source: Original Anime Series
Simulcast Launch Date: Monday 13th January
About Isekai Quartet 2:
"The button appeared out of nowhere. There weren't any signs NOT to push it…so the solution is obvious, right? Is it a trap or the start of something new and exciting? The crews of Re:Zero, Overlord, Konosuba, and The Saga of Tanya the Evil will find out when they go from their world to another and get stuck in…class?! See what adorable chaos they'll get up to in this collection of shorts!"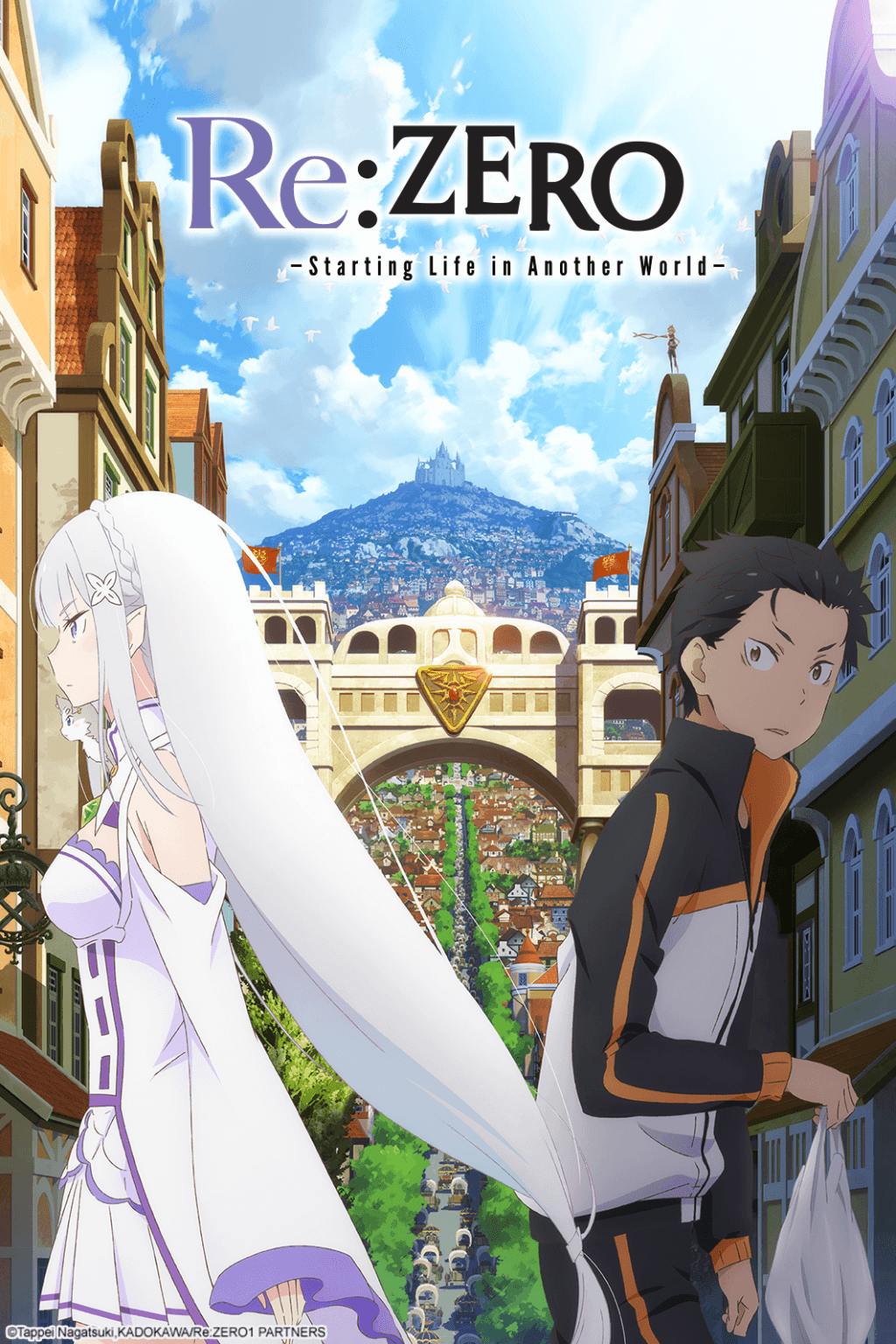 (Re:Zero kara Hajimeru Isekai Seikatsu: Shin Henshuu-ban)
Studio: White Fox
Source: Novel by Tappei Nagatsuki
Simulcast: Wednesday 1st January at 3:30pm GMT
Note: Compiles original first season into 1-cour double-length episodes with new content
About Re:ZERO -Starting Life in Another World-:
"Natsuki Subaru, an ordinary high school student, is on his way home from the convenience store when he finds himself transported to another world. As he's lost and confused in a new world where he doesn't even know left from right, the only person to reach out to him was a beautiful girl with silver hair. Determined to repay her somehow for saving him from his own despair, Subaru agrees to help the girl find something she's looking for…"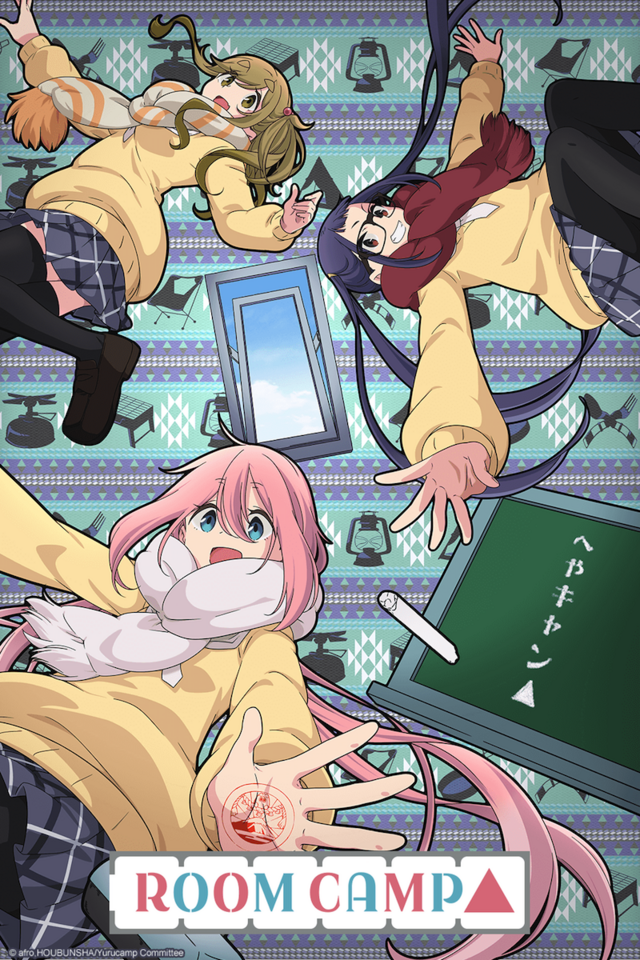 (Heya Camp△)
Studio: C-Station
Source: Manga by Afro
Simulcast: Mondays 6th January at 2:00pm GMT
About Room Camp:
"The Outdoor Activities Club, Aka, the Outclub has 3 members. In the countryside of Yamanashi Prefecture, there's a high school named Motosu High School. Go even further to one of the school buildings and you'll find a very laid-back outdoor club that uses one corner of the classroom as their club room. Kagamihara Nadeshiko finally wants to kill some time in their club room, but then Ohgaki Chiaki and Inuyama Aoi suddenly announce that they're all going on a trip. The girls enjoy the various local treats as they travel around, but where in the world is the end destination for this trip?!"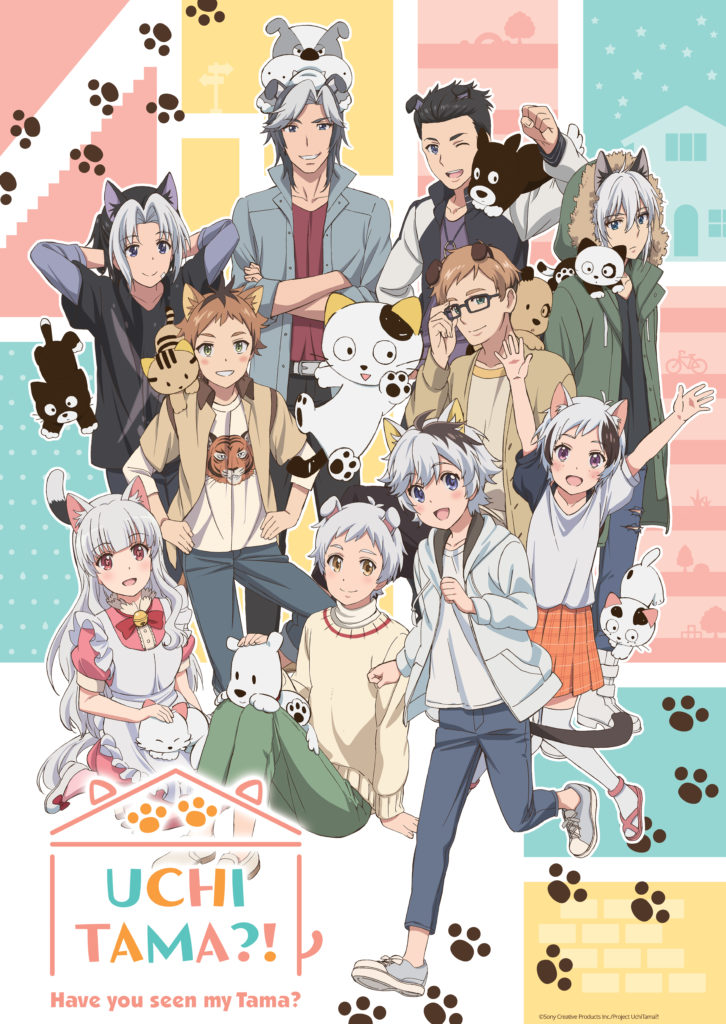 Uchitama?! Have you seen my Tama?
(Uchi Tama?! Uchi no Tama Shirimasen ka?)
Studio: MAPPA, Lapin Track
Source: Original Anime Series
Delaycast Launch Date: Saturday 8th February
Note: Crunchyroll stream starts 1 month after Funimation.
About Uchitama?! Have you seen my Tama?:
"In a city somewhere in Japan, there's a flyer often seen on Third Street with a picture of a cat with a kinked tail, bearing the words: "Have you seen Tama?" A young boy gazes at the flyer, but he has fluffy ears on his head…!? Watch the dogs and cats from Third Street take on a human form and get up to some mischief."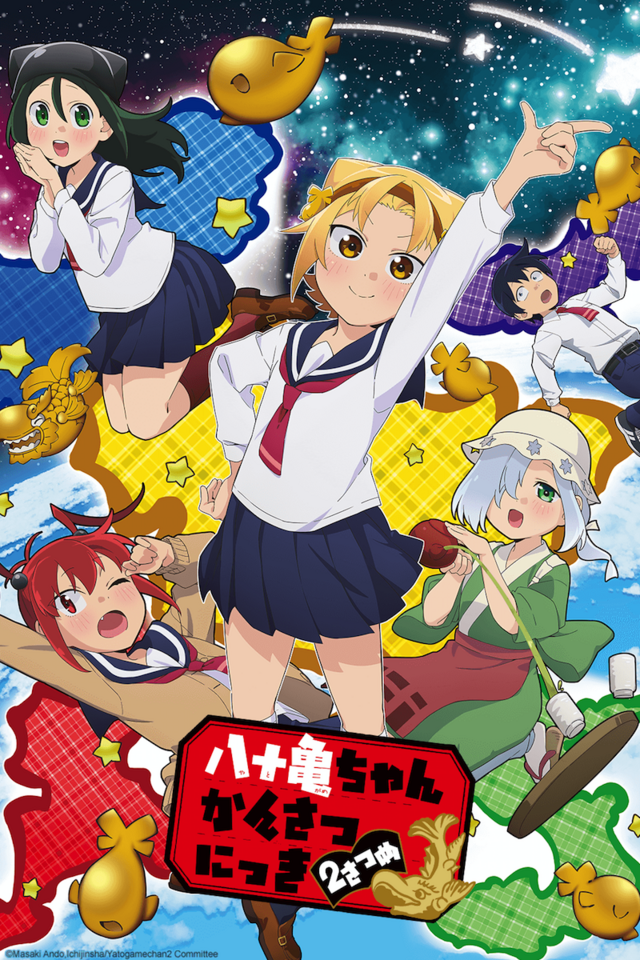 Studio: Creators in Pack
Source: Manga by Masaki Andou
Simulcast: Mondays 6th January at 5:15pm GMT
About Yatogame-chan Kansatsu Nikki 2:
"After growing up in Tokyo, high school student Jin Kaito moves to Nagoya where he meets Yatogame Monaka, a fellow student who puts her Nagoya dialect on full display. With her cat-like appearance and unvarnished Nagoya dialect, Yatogame won't open up to him at all. This popular local comedy is increasing the status of Nagoya through observation of the adorable Yatogame-chan!"
That is the second wave of anime revealed for Crunchyroll thus far, stay tuned for the next batch in the coming weeks.
---
Source: Crunchyroll