Anime Limited Acquires Kakegurui: Compulsive Gambler Season 1 for UK Home Video!

NormanicGrav
•
Distributor Anime Limited have announced they will be bringing the first season of Kakegurui to the United Kingdom & Ireland on Blu-ray during the first quarter of 2019!
Also known as Kakegurui: Compulsive Gambler, the 2016 series from studio MAPPA (Yuri!!! on Ice) is based on the manga written by Homura Kawamoto with music composed by TECHNOBOYS PULCRAFT GREEN-FUND (Trinity Seven). The series is part of the Netflix Originals line-up of anime, where the shows & films animated in Japan are made exclusive to the platform in terms of streaming. All of the episodes made available very recently in multiple dub and subtitle languages for every region that has Netflix.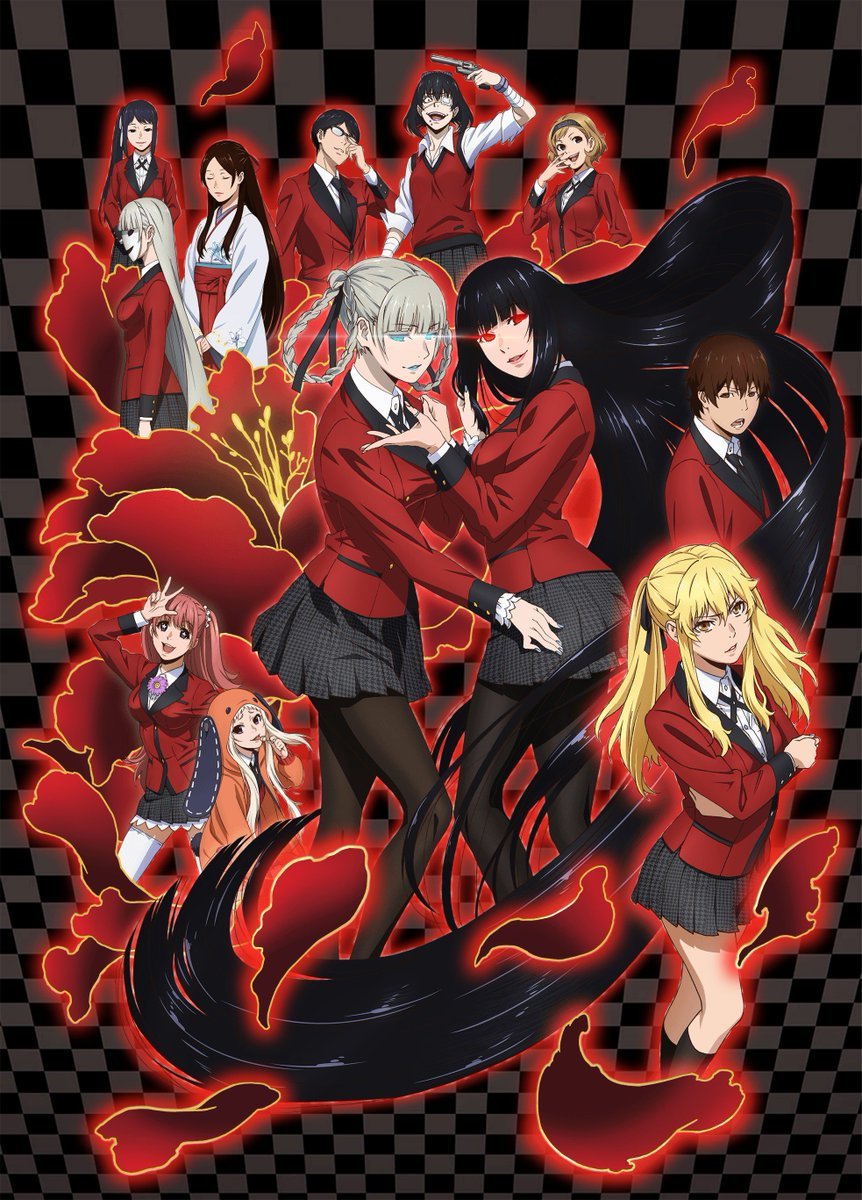 Hyakkaou Private Academy is no ordinary school. Forget academic studies, this is a school where the key to success is proficiency and nerves of steel in the no-holds-barred gambling around which the entire societal structure of the academy resides. Win big and the world is your oyster; fall into debt and be doomed to a school life of subservience and abuse from those more fortunate than you.

Into this ruthless world steps Yumeko Jabami – a wide-eyed, innocent transfer student who seems like easy pickings for her classmates. However, there's more than meets the eye to this newcomer: little do they know that Yumeko is a young woman whose passion for gambling and risk-taking knows no bounds, and whose desire to experience the thrills of putting everything on the line will pose a direct threat to the student council that sits atop the academy's power structure.
Season 2 has been green-lit so there will be more Kakegurui goodness in the future. In the meantime the original manga source material is also available by Yen Press.