O Maidens in Your Savage Season Collection Review
Demelza
•
If you're interested in coming-of-age stories then you'll no doubt have come across a series Mari Okada has had a hand in. Be it in the role of screenwriter or series composition, Okada has been involved in some of our favourite anime here at Anime UK News. Today I'm here to take a look at her latest TV series, O Maidens in Your Savage Season to find out if it's worth your time. 
The story is centred around Kazusa Onodera, who is a part of her high school's Literary Club. In this club Kazusa and her classmates Sonezaki, Sugawara, Hongo and Momoko read and discuss classic literature but these books soon leave them wondering about sex, due to all the sexual references and euphemisms. Faced with feelings they've never been aware of before, the girls begin to confront their desires.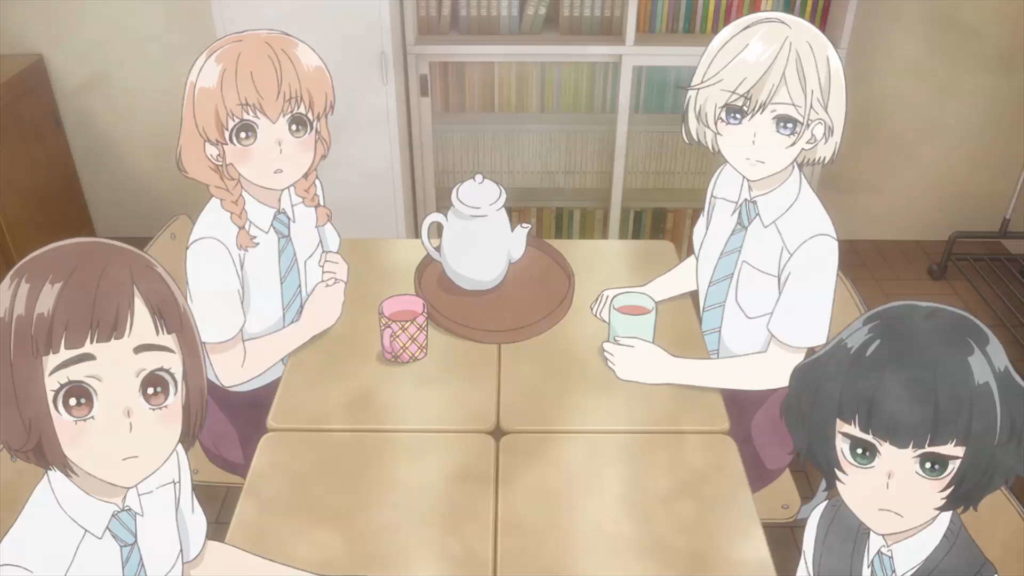 Each of the girls in the club has their own problem. The protagonist Kazusa is crushing on her childhood friend, Izumi, whom she has distanced herself from since beginning high school. Club president Sonezaki scoffs at the mere thought of sex and those interested in it, feeling that it leads people astray. Hongo dreams of becoming a professional writer and wishes for sexual experiences to help improve her latest work. Sugawara is known as the prettiest girl at school and is regularly the centre of attention among the boys. Momoko, meanwhile, is shy, struggling with her sexuality and the fact she doesn't find boys and sex all that important. 
As the five start discussing sex more (even coming up with a codeword not have to say 'sex'!), the teachers soon move to shut down the club. So far the Literary Club has been without an adviser and no one is willing to supervise them, that is, until Hongo blackmails young teacher Tomoaki Yamagishi (nicknamed Milo-sensei) into taking the position. Milo-sensei is almost certainly in over his head, but he does his best to lead the girls through this turbulent time in their lives.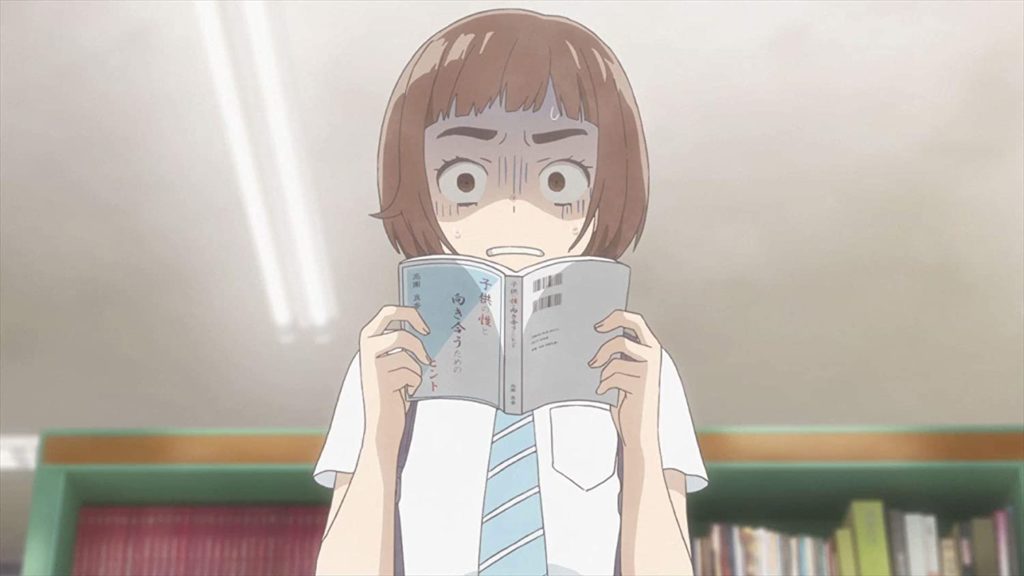 The thing I like most about O Maidens in Your Savage Season is that each of the five characters has a very distinct storyline. They twist and turn, intertwining with one another at times, but they're all very different. With such a varied selection of stories, it's easy for the viewer to find someone relatable, whose tale they become engrossed in. 
My favourite is undoubtedly Sonezaki, who starts out being almost prudish but quickly comes to appreciate that love and sex are important. She's the character whom I feel grows the most throughout the series and I loved seeing her slowly evolve throughout these 12 episodes.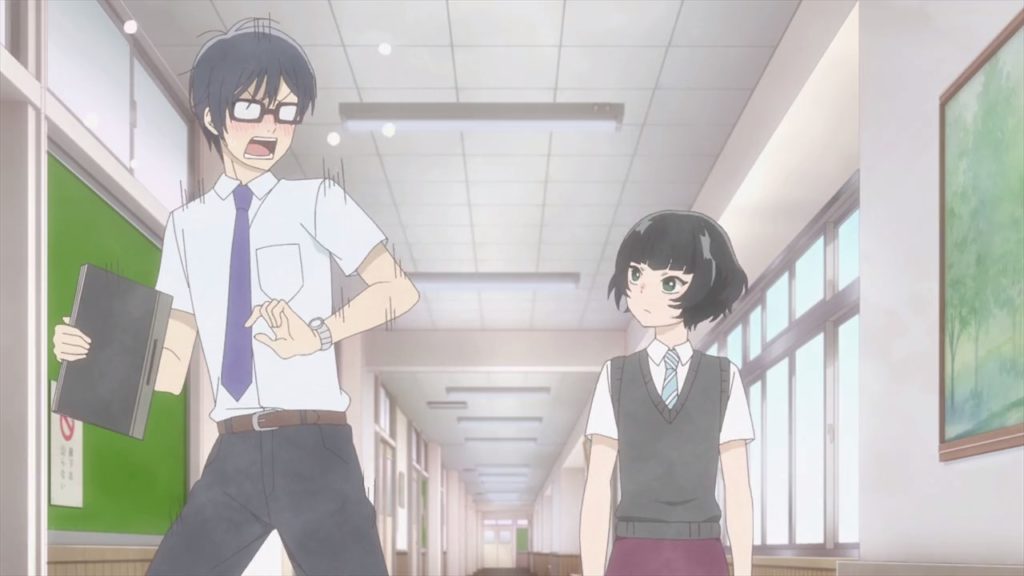 Some of you reading this may already be aware that O Maidens in Your Savage Season was given an 18 rating by the BBFC. This is because of Sugawara whose old acting teacher is attracted to young girls. He never makes a move on them since it would ruin their 'purity', but obviously, it's understandable how this storyline earnt the highest age rating. 
It is a shame the show has been given this rating, though, since I think it's a very good series for a teenage audience to watch. It deals with so many aspects of puberty, love, sex and desires that it's both entertaining and educational. So it's a shame to see it held back from the audience who would gain the most from watching it.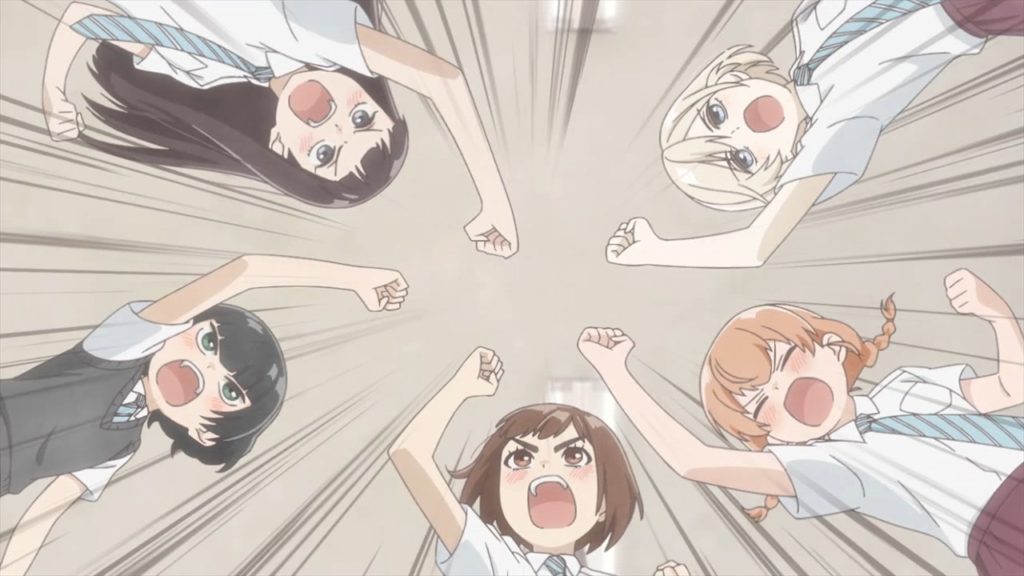 Even putting aside what we can learn from O Maidens in Your Savage Season, we're left with a show that is absolutely great fun to watch. These characters are crazy and loveable in a way only Okada characters are. Their personalities shine through, captivating the audience and bringing us along on their crazy adventures – be it through Sonezaki proudly proclaiming boys are actually human or Kazusa running through town screaming about her feelings for Izumi. The show is sure to bring a smile to your face, no matter what's happening. 
It's also worth noting that this series covers the whole of the manga's story. Although we still haven't had the final volume of the manga released in English yet, so far the anime adaption has been faithful to the source material with no notable changes. This is sure to please fans coming to the anime from the manga or just simply looking for a complete story.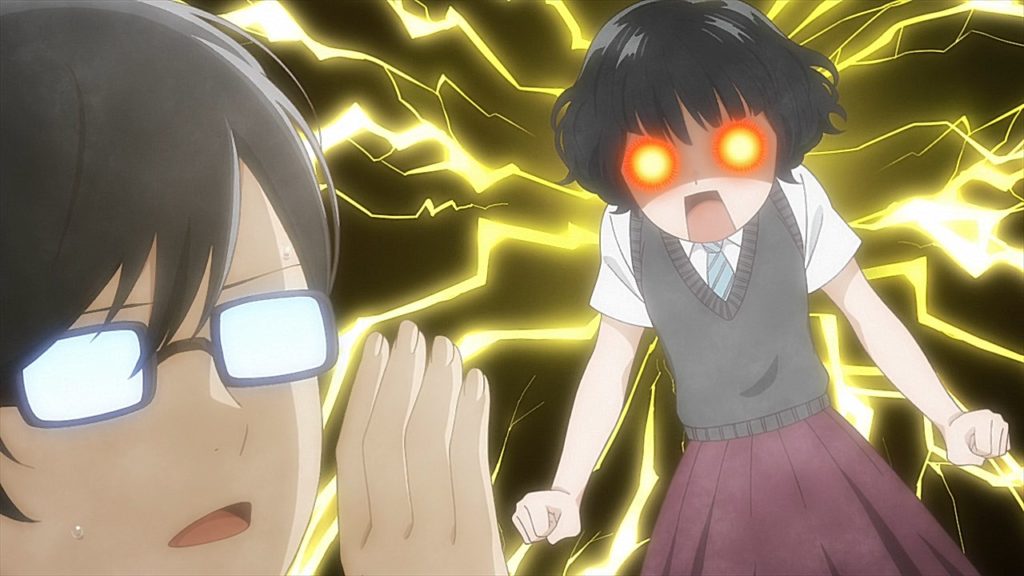 Based on a complete manga series (written by Mari Okada and illustrated by Nao Emoto), this anime is brought to life thanks to studio Lay-duce (Our love has always been 10 centimetres apart, Release the Spyce.). This TV anime has been given a lovely watercolour look, which features bright colours that are inviting and easy on the eye. 
Music for the show has been handled by Moe Hyuga (If My Favourite Pop Idol Made It to the Budokan, I Would Die) and brings some memorable and solid compositions to the series. The music works well to emphasize the character's emotions and doesn't overstep its boundaries to become overwhelming or misplaced. The opening theme for the series is "Otome-domo yo" by CHiCO with HoneyWorks, while the ending is "Yume Cinderella" (also written by HoneyWorks) performed by Momo Asakura. Both tracks are catchy and capture the fun vibe the show gives off.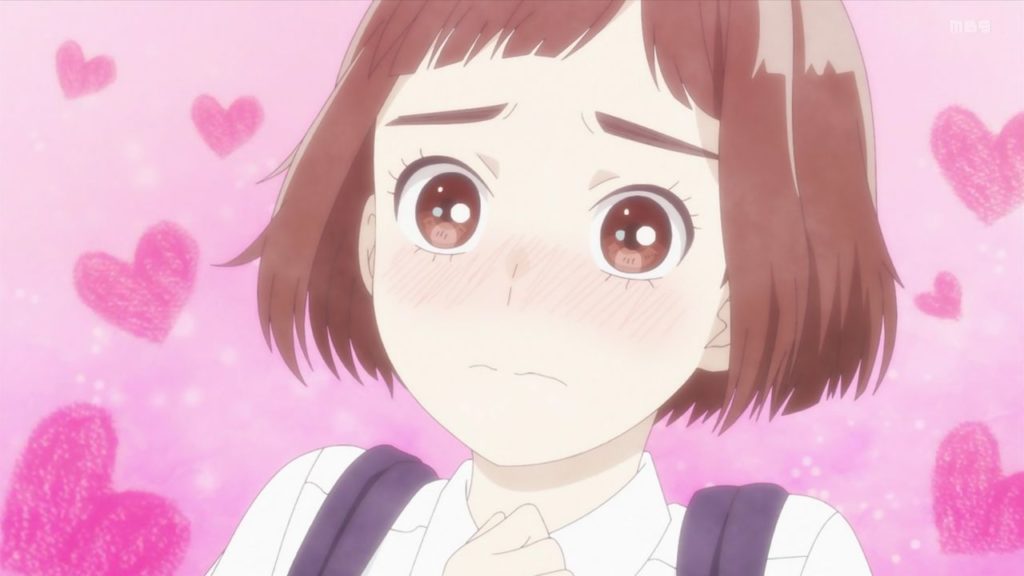 Where voice actors are concerned, there is both the Japanese cast and English dub on offer. The Japanese cast is varied and all are likeable, my favourite being the wonderful Jun Fukuyama (Lelouch in Code Geass, Ango Sakaguchi in Bungo Stray Dogs) who plays Milo-Sensei. Fukuyama gives Milo-sensei the young, mild-mannered personality the character demands, but he also drops in just that little bit of menace which he always brings to a role. 
The English dub cast isn't quite as convincing in the roles of these young teenagers since they all give off the impression of being older. However, if you are a dub-only viewer then you should be able to look past that and enjoy it.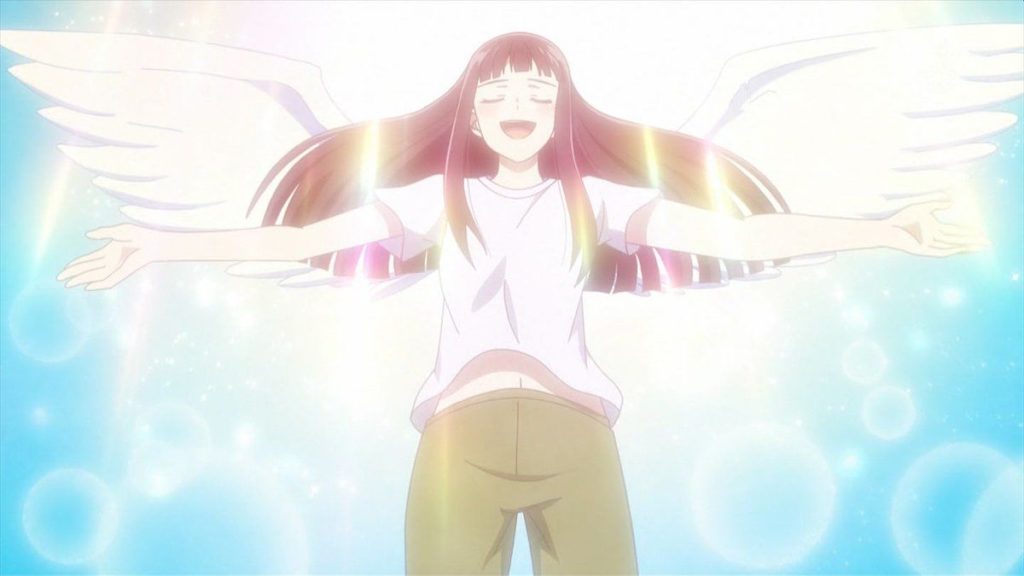 O Maidens in Your Savage Season comes to the UK thanks to MVM Entertainment and is available on Blu-ray. The set includes all 12 episodes with both the English and Japanese tracks and extras include a clean ending theme and trailers. Sadly, there doesn't seem to be a clean opening video. 
Overall, O Maidens in Your Savage Season is a highly recommendable watch. If you already know and love the original manga series, then you certainly shouldn't hesitate in picking the anime up. Even without prior knowledge of the series, if you like Mari Okada's blend of whacky teenagers and heartfelt coming of age stories, then this is the anime for you.