Seven Seas License Accomplishment of a Duke's Daughter, Call Girl in Another World, Hello World, and More for 2021

Teapot
•
In a pair of online events this week, Seven Seas have announced a slate of new light novel licenses under their brand new Airship imprint, as well as a collection of mature manga series under their Ghost Ship imprint. The titles are all scheduled towards the end of 2021, and include fan favourites like The Haunted Bookstore, Accomplishments of a Duke's Daughter, and Hello World – as well as a spin-off of cult darling Monster Musume and mature titles like Shiori's Diary and Diary of a Male Porn Star.
These new titles come hot on the heels of last month's announcement that Seven Seas will be partnering with Penguin Random House to handle distribution for all their releases starting 2021, with Jeff Abraham, President of Penguin Random House Publisher Services, remarking that they plan to "bring [Seven Seas'] books to even more readers throughout the world.."
Read on for the full list of the new licenses! Note that all dates given are for the print releases, and Seven Seas note that digital releases may land earlier.
The Haunted Bookstore – Gateway to a Parallel Universe (Light Novel)
Shinobumaru – Airship, October 2021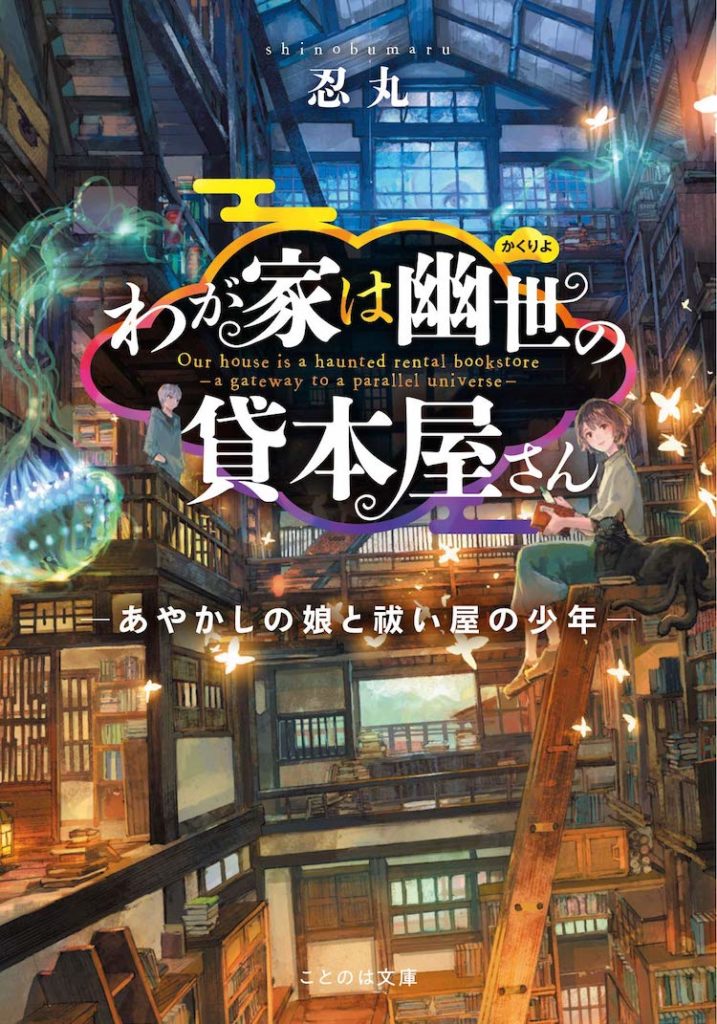 Ever since she was three years old, Kaori has lived in a bookstore where the boundaries between the mortal realm and the spirit realm are blurred. Her adoptive father, who lives with her in this magical space, is a spirit himself. One day, Kaori comes across a bleeding young man who has stumbled into the spirit realm just as she did when she was a small child. Though the young man is an exorcist who has vowed revenge against all spirits, Kaori decides to embrace kindness and help him find his way back home. This supernatural book series focuses on a different adventure in each volume and features stunning wraparound cover illustrations by Munashichi.
---
Reborn As A Space Mercenary: I Woke Up Piloting The Strongest Starship (Light Novel)
Lute and Tetsuhiro Nabeshima – Airship, July 2021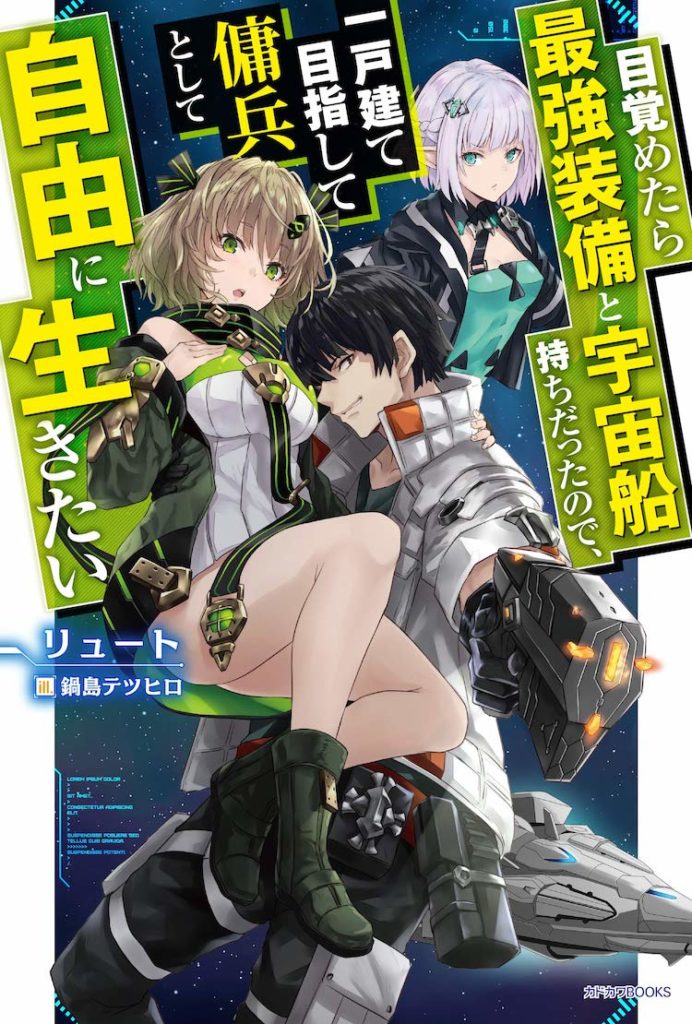 Sato Takahiro was an ordinary office worker and hobbyist gamer until the day he woke up on a spaceship–one that strangely resembled a craft from a favorite space-shooter game. With a decked-out ship, a crew full of babes, and a fantastic universe to explore, he's going to make the most of his good luck and create the life he's always dreamed of!
---
Reincarnated as a Dragon Hatchling
Nekoko, NAJI Yanagida, and RIO – Airship, July 2021 (Light Novel) / Seven Seas, September 2021 (Manga)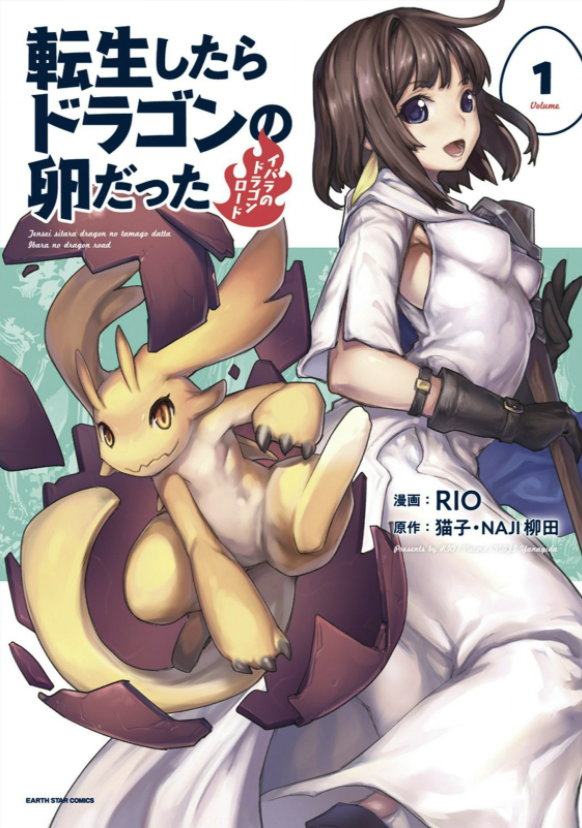 In a world full of dangerous monsters, our unnamed protagonist finds himself reborn at the very bottom of the food chain as an immobile, powerless egg. Even just hatching will require leveling up by fighting monsters–the same monsters who'd love to eat him as a snack. But with the help of the mysterious voice in his head, he's determined to grow into the most powerful creature in the world!
---
Accomplishments of the Duke's Daughter
Reia and Hazuki Futaba – Airship, July 2021 (Light Novel)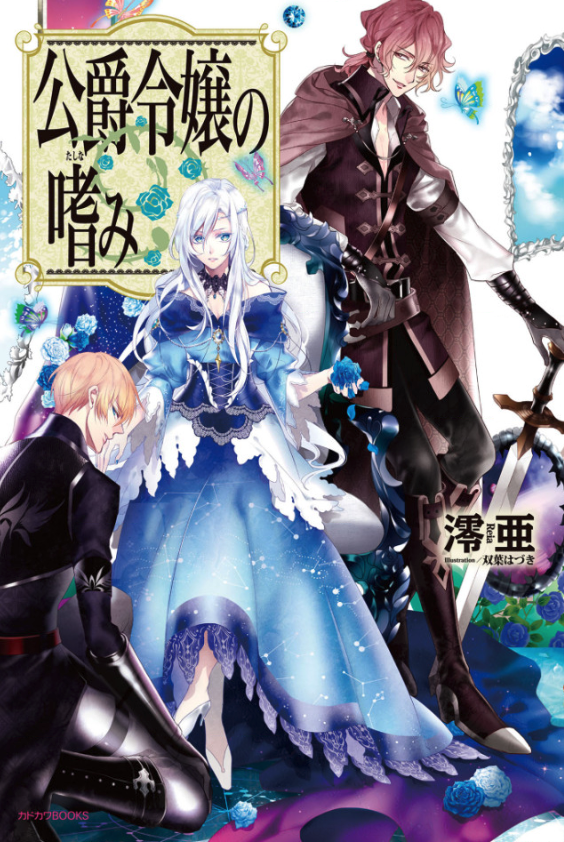 Iris Almeria, the daughter of a powerful duke, is arrested and forced to her knees in front of her fiancée. Her betrothed, Prince Edward, is rejecting her for another woman! As Iris's life flashes before her eyes, she suddenly realizes she knows exactly what is coming next–because she has been reincarnated into her favorite otome game as its villainess. Quick thinking saves her from exile, but Iris can't rest yet. If she wants to survive this world that sees her as wicked, she'll have to change the world itself.
---
Monster Musume – Monster Girls on the Job!
Yoshino Origuchi and OKAYADO – Airship, August 2021 (Light Novel)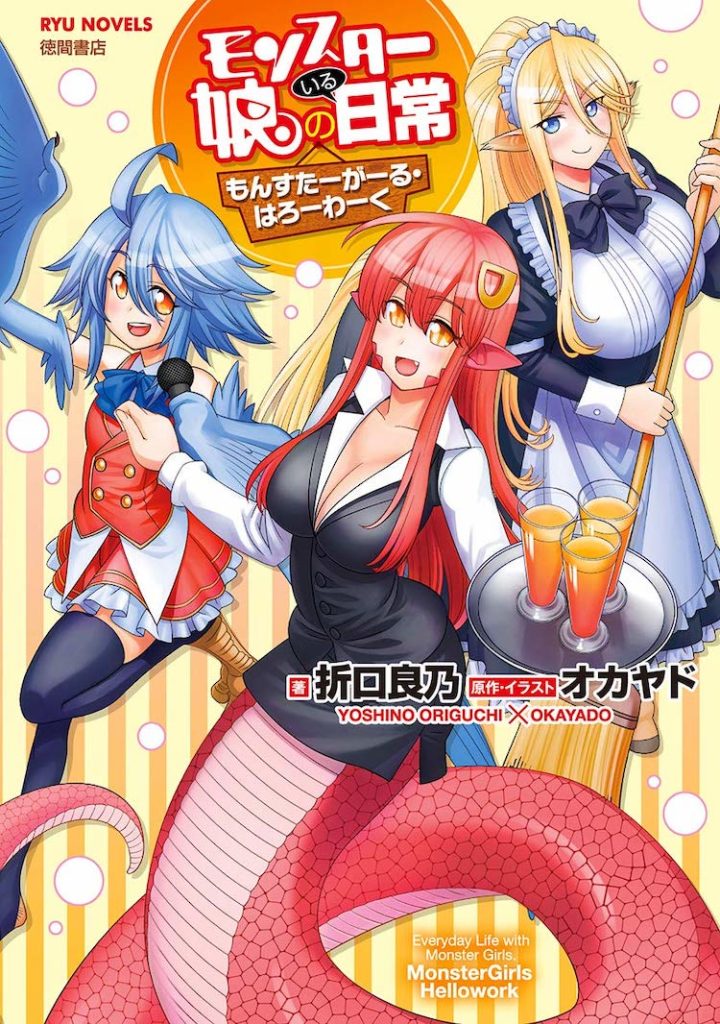 When twenty-something Kurusu Kimihito became an involuntary "volunteer" in the government homestay program for monster girls, his world was turned upside down. A lamia named Miia was sent to live with him, and it's Kimihito's job to make sure the sexy snake girl integrates into everyday life. In this novel spin-off, a new program hopes to give monster girls experience in the working world–leading to sexy uniforms, on-the-job shenanigans, and all-new hilarity! Written by Yoshino Origuchi, the author of the Monster Girl Doctor light novels (which were recently turned into an anime), and illustrated by series creator OKAYADO, this series features everyone's favorite monster girls in a novel adventure!
---
The Strange Adventure of a Broke Mercenary
Mine, Peroshi, and Area Ikemiya – Airship, July 2021 (Light Novel) / Seven Seas, August 2021 (Manga)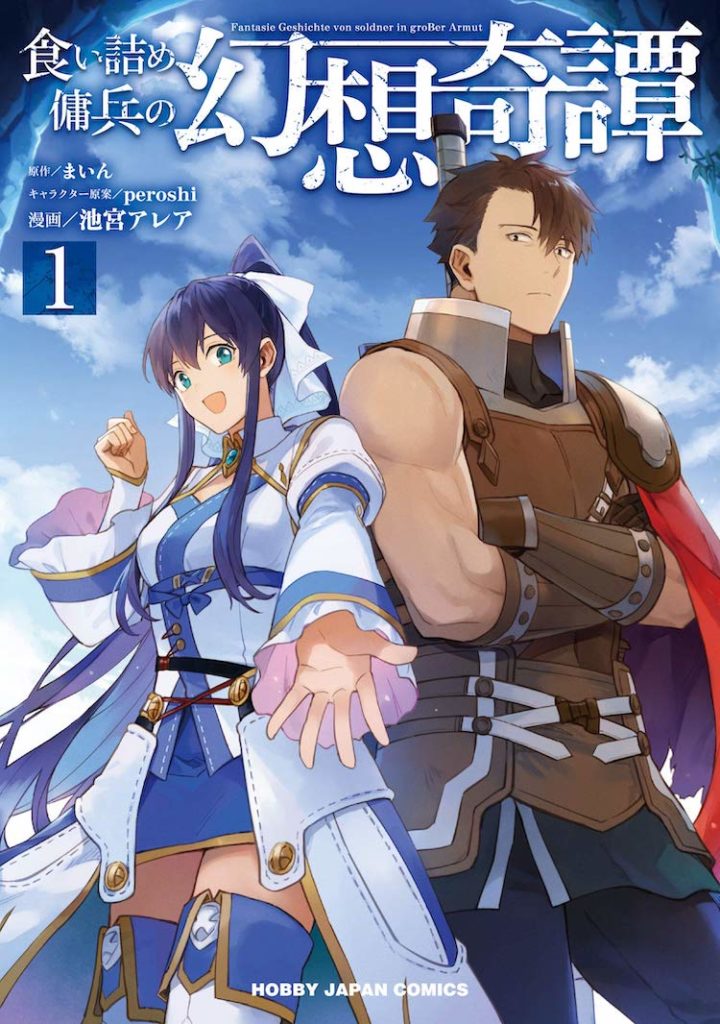 When seasoned mercenary Loren is the sole survivor of a disastrous battle that destroys the rest of his company, he must find a new way to survive in the world. With no friends or connections, he has no hope of joining an adventuring party–until enigmatic priestess Lapis offers to partner up with him. But there's more to Lapis than meets the eye, and Loren soon finds himself bound to a fate stranger than he imagined.
---
HELLO WORLD
Mado Nozaki, Yoshihiro Sono, and Manatsu Suzuki – Airship, July 2021 (Light Novel) / Seven Seas, August 2021 (Manga)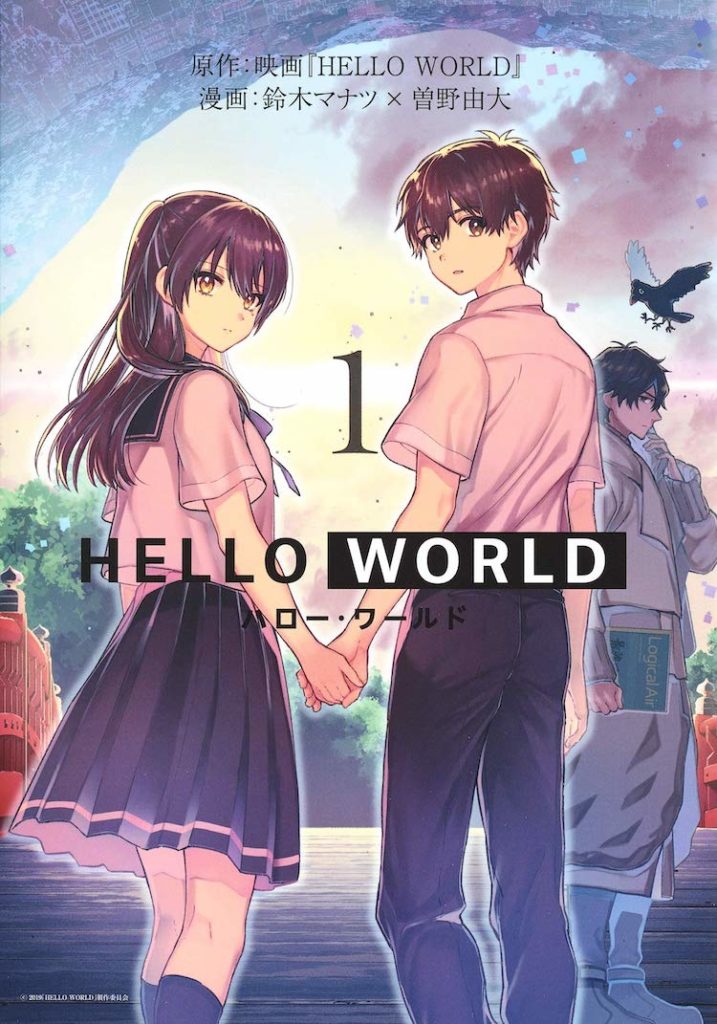 Naomi, a shy teenage bookworm, is visited by his future self and tasked with fixing his biggest regret–his classmate and soon-to-be-girlfriend Ruri is going to die from an accident soon after they begin dating. But his chance to alter the future soon turns out to be far more complicated, as the very world the teens live in isn't quite what it seems. Also released as a critically acclaimed anime feature film in 2019, this intriguing sci-fi romance is a tale for the ages.
---
Call Girl in Another World
Masahiro Morio – Ghost Ship, July 2021 (Manga)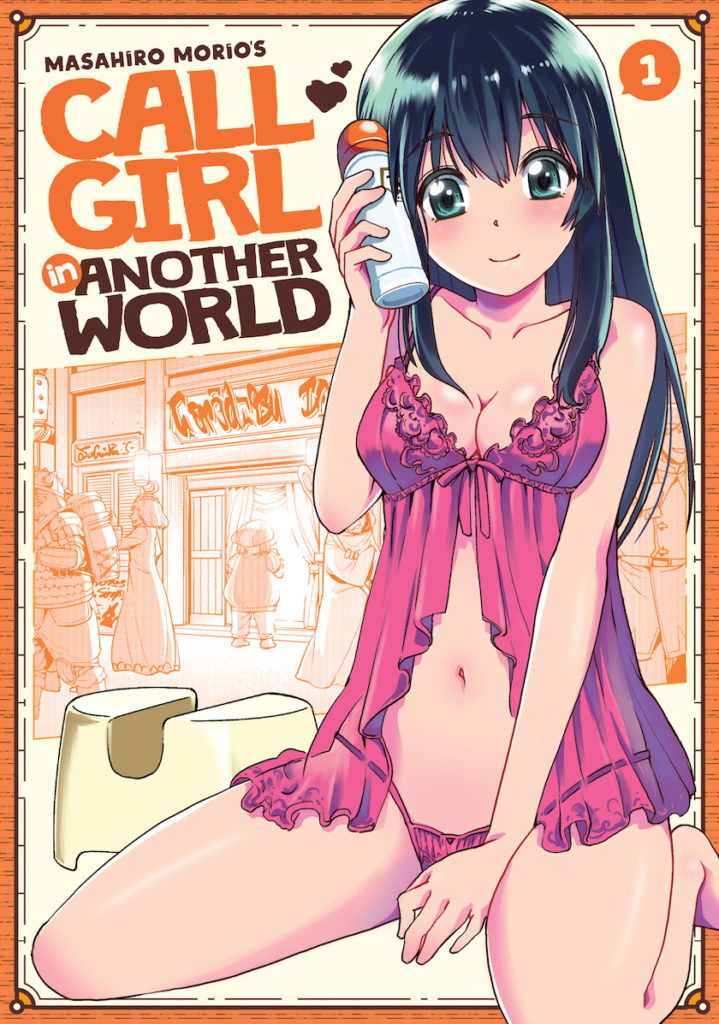 Stranded in a fantasy world inhabited by magical beings and demons, call girl Yuzuki has only one clue on how to get home again: her enchanted grimoire has a list of creatures she must pleasure in order to break the spell. Fortunately that's all in a day's work for this consummate professional! The skilled and chipper Yuzuki introduces her own magic to the land in this upbeat tale of service with a smile.
---
Booty Royale: Never Go Down Without a Fight!
Rui Takato – Ghost Ship, July 2021 (Manga, 2-in-1 Omnibus)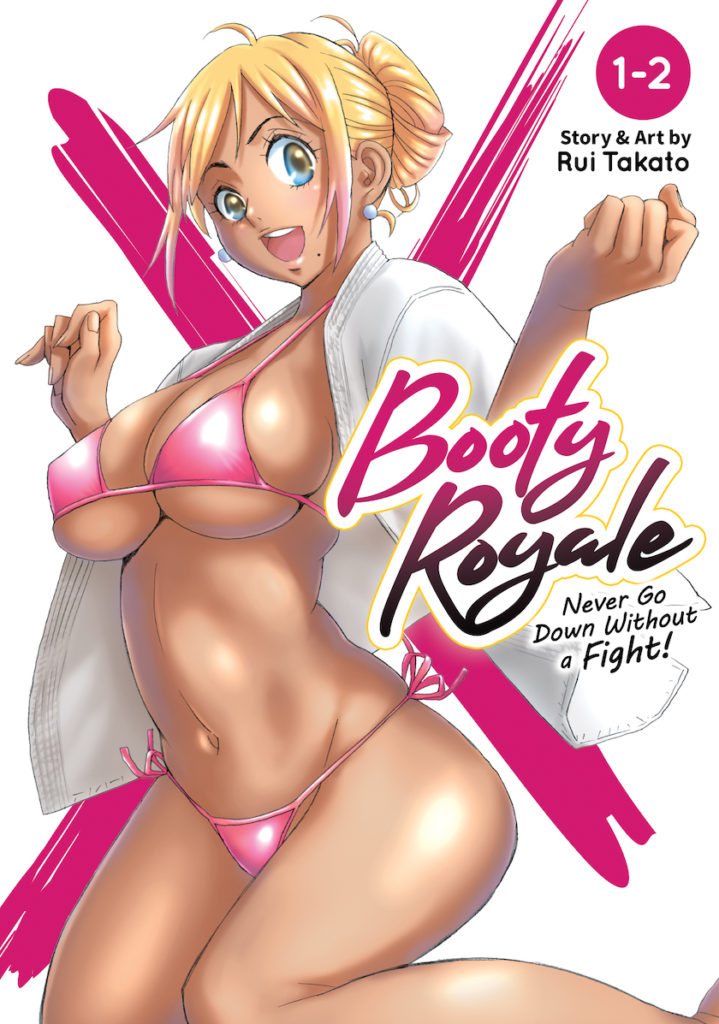 Eighteen-year-old karate expert Misora Haebaru moves to Tokyo to pursue her dream of becoming a famous singer. Unfortunately, her sleazy handlers trick her into the adult entertainment industry instead. Her only way out is to survive a martial arts tournament where she must fight her way through one hundred lustful male opponents. If she loses, she will pay the ultimate erotic price!
---
Shiori's Diary
Tsuya Tsuya – Ghost Ship, July 2021 (Manga)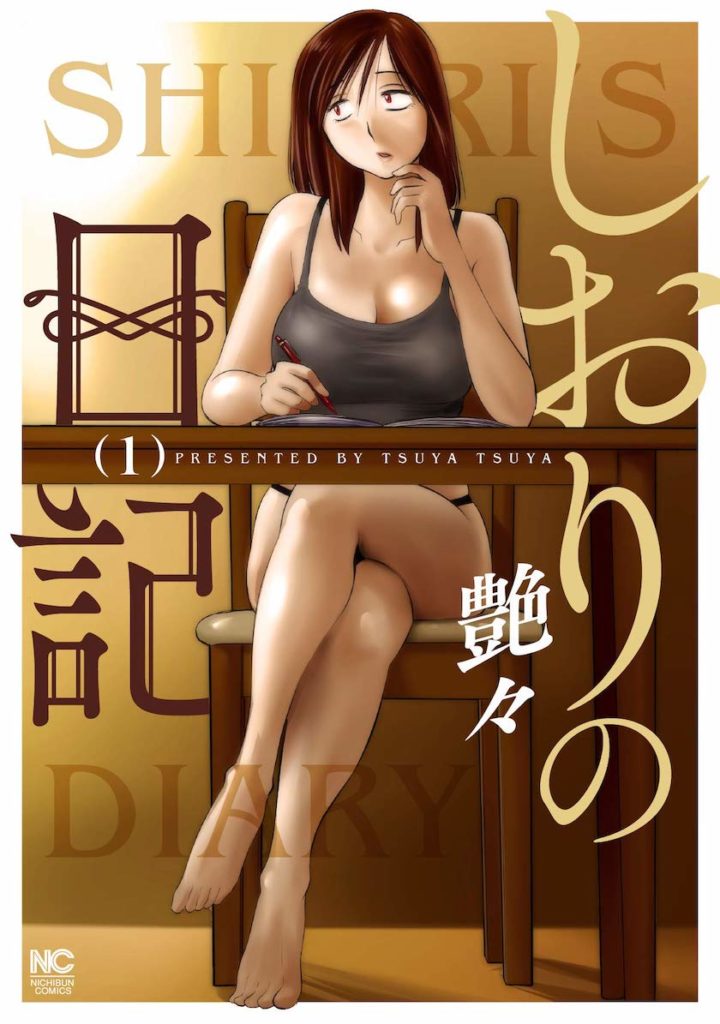 Three years into her marriage, 34-year-old Shiori finds that the sex has dried up along with whatever connection she had to her husband. When she finds her husband's diary and learns that he's taken a lover, Shiori turns a class reunion into a passionate hookup with her first boyfriend. With her world rocked and her lust reignited, there's no way she's going to stop with one hookup–or one guy, for that matter.
---
Devilish Darlings Portal Fantasy
Minoru Mitsuba – Ghost Ship, July 2021 (Manga)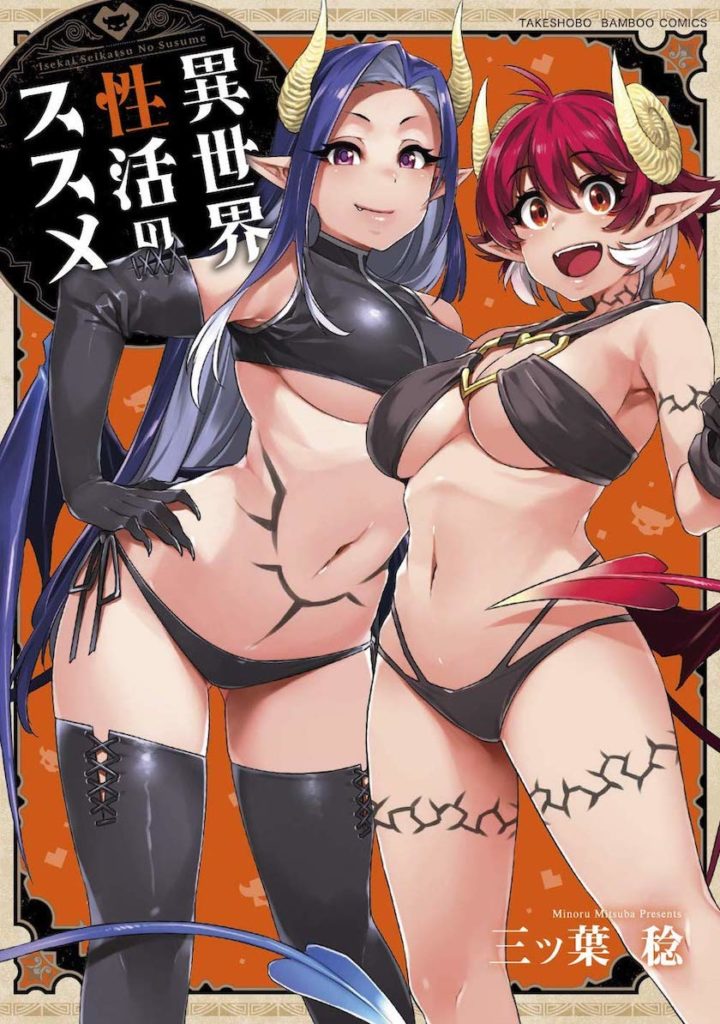 Keitaro oversleeps one morning, and when he opens his front door, he's surprised to see another world outside! Confronted by dangerous creatures, he's thankfully taken in by a friendly (and voluptuous) half-demon. She introduces herself as Nia, and she seems very excited to meet a human–because as a half-demon, if she wants a child, she'll need to have it with a human male. Get ready for a sexy comedy adventure about Nia introducing Keitaro to her world while awkwardly attempting to seduce a human for the first time!
Manga Diary of a Male Porn Star
Erefante Kaeruno – Ghost Ship, September 2021 (Manga)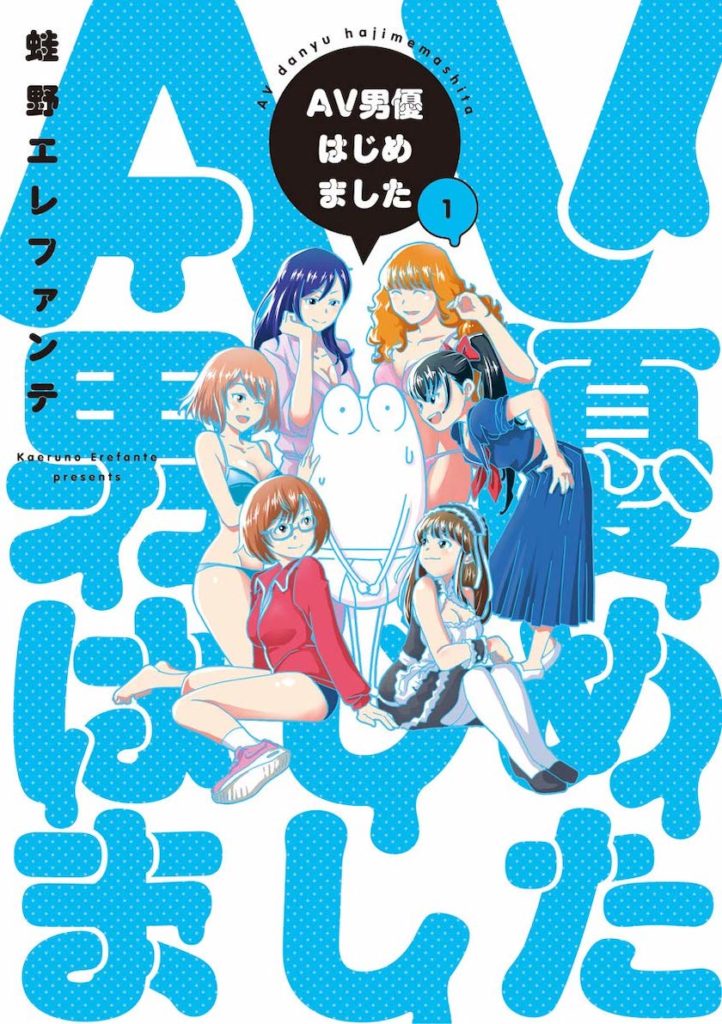 When your company goes bankrupt and your marriage is on the rocks, what's a guy to do? Move to Tokyo to become an adult film star, of course! This diary-style comedy explores the pitfalls of an everyman who tries to break into the world of porno because it seems like a pleasurable way to restart his life. He soon learns that it's a harder job than he bargained for!