PERSONA 5 The Animation Arrives in the UK on Blu-ray this April & May 2021
Earlier in the month, UK distributor Anime Limited had previously teased plans for new information surrounding the home video release of PERSONA 5 The Animation and now today, that information has been revealed.
This slideshow requires JavaScript.
The distributor has confirmed that PERSONA 5 The Animation will be available on Blu-ray across two volumes, scheduled for 12th April 2021 and 10th May 2021. Both volumes will be presented as a collector's edition set with a rigid box, Amaray case to house two Blu-ray discs each, and also physical items – with 6 art cards included in Volume 1 and a 28-page booklet included in Volume 2.
This slideshow requires JavaScript.
Volume 1 will also include an outer rigid box that will house both volumes together. Retail price for both volumes are £59.99 SRP each and the discs will be Region B locked.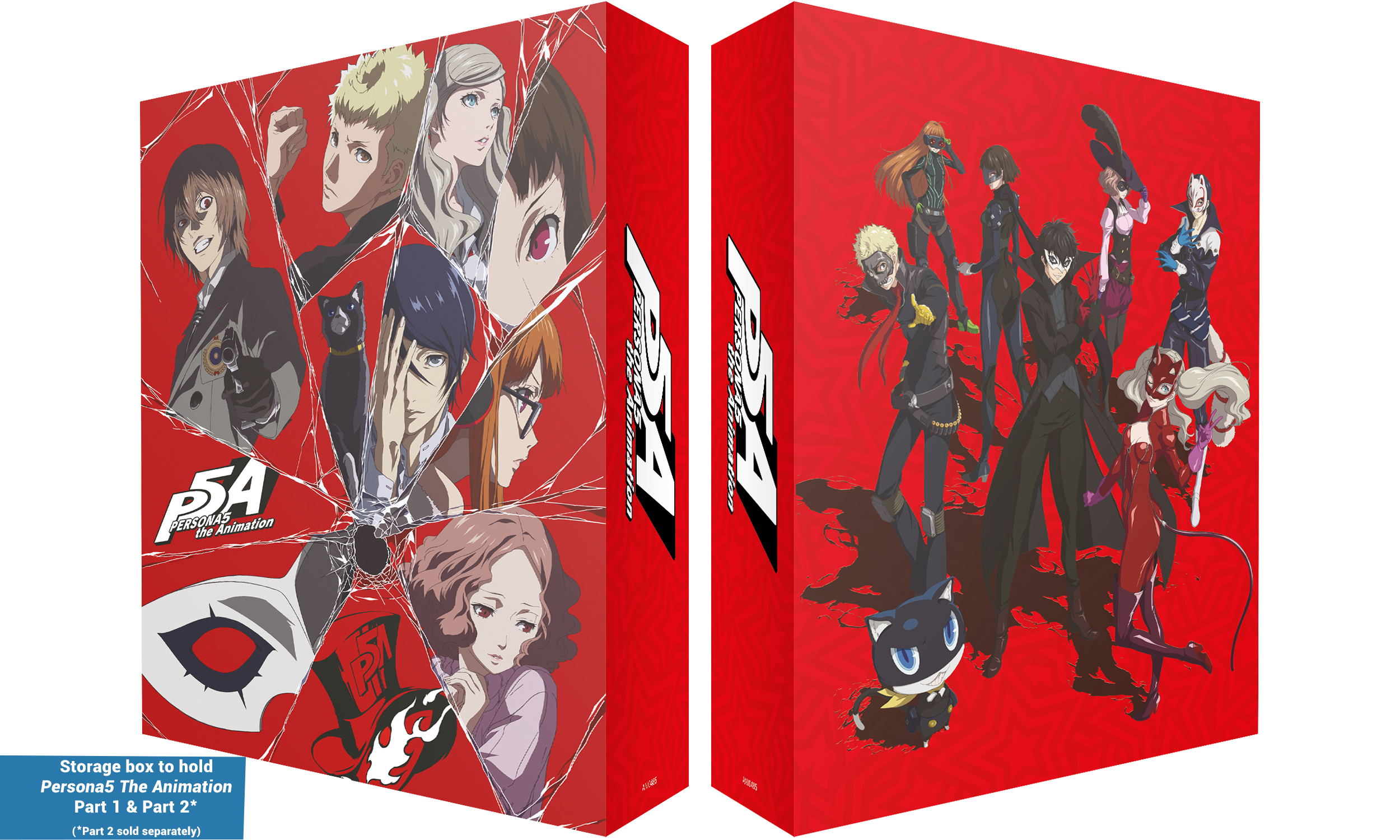 The Blu-ray discs will include the original Japanese audio with English subtitles as well as the English dub commissioned by Aniplex of America, which features the returning cast from the video game PERSONA 5 that the anime is based on. The discs will cover episodes 1-15 in Volume 1 and episodes 16-24 plus the two specials Dark Sun… and Sun and Ours in Volume 2.
Much like the Aniplex of America and Madman releases, the Anime Limited release will not include the OVAs Proof of Justice and A Magical Valentine's Day. The Episode 0 special The Day Breakers is also not included but is already available on its own from Anime Limited as a regular Blu-ray release.
Anime Limited will be offering both volumes of PERSONA 5 The Animation as early birds, starting Friday 5th March 2021 at an offer price of £34.99 each or together for £64.99. Note that if you have an annual subscription to Screen Anime you will also be able to pre-order these sets at an additional 10% off.
"Ren Amamiya is about to enter his second year of high school after transferring to Shujin Academy in Tokyo. A strange incident triggers the awakening of his Persona, and alongside his friends, he forms the "Phantom Thieves of Hearts" to change the hearts of corrupt adults by stealing the source of their distorted desires.

Meanwhile, cases of psychotic breakdowns have been popping up one after another… Living their ordinary high school lives in Tokyo during the day, the group stalks the bustling metropolis of Tokyo as the Phantom Thieves by night. It's time for the curtains to rise on this grand, picaresque story."
Plot Synopsis via Anime Limited
PERSONA 5 The Animation is an adaptation of Atlus' 2016 video game PERSONA 5. Studio CloverWorks (The Promised Neverland) animated the series with director Masashi Ishihama, and music composer Shoji Meguro with vocalist Lyn returning to provide the theme songs "Break In to Break Out", "Dark Sun", "Infinity", "Found a Light", and "Autonomy".
---
Source: Anime Limited Blog