Funimation to simulcast Combatants Will Be Dispatched!, Full Dive, MEGALOBOX 2: NOMAD, Saint's Magic Power is Omnipotent, World Ends with You & More

NormanicGrav
•
The Winter 2021 anime season is starting to wrap up and the Spring 2021 season is coming very soon. Over the past couple of months Funimation has referenced new titles for their Spring line-up here and there, and now they have officially revealed their first batch with airing dates.
Many of these titles will also stream exclusively on their platform. This line-up will have more titles added down the line including potential additions from Aniplex of America's catalogue.
Plus, in case you missed it, Funimation's app is now available on Nintendo Switch for the United Kingdom and Ireland territories. The app has been redesigned which is reportedly much better than the infamous PlayStation 4 app (which was known for being unplayable for an entire year at one point and broken on many occasions).
Simulcast
Joining the simulcasts are a select number of anime that will be streaming on Funimation in Japanese audio with English subtitles for the United Kingdom, Ireland, United States, Canada, Mexico and Brazil (as well as Australia and New Zealand via AnimeLab).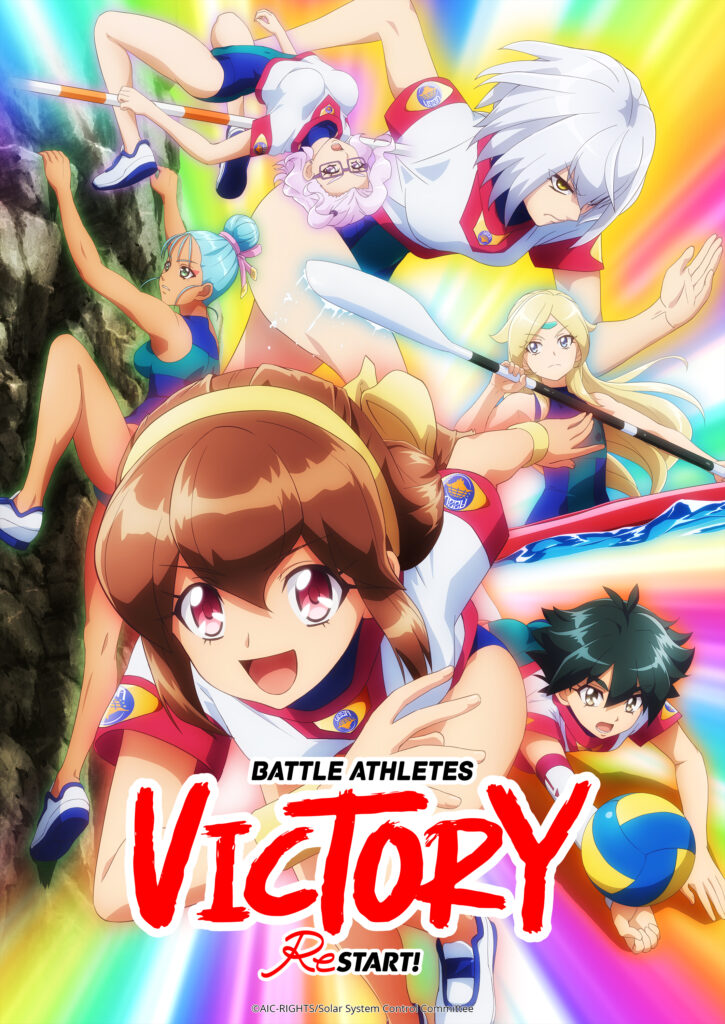 Battle Athletes Victory ReSTART!
(Battle Athletess Daiundoukai: ReSTART!)
Studio: Seven
Starts every Saturday from 10th April
"Aspiring athletes from around the galaxy gather to compete in a tournament where the winner will be crowned the Cosmic Beauty.

What begins as rivalry grows into friendship among the athletes, including a lunar refugee and her kangaroo companion, the daughter of an arms-dealing CEO, a mysterious loner, and Earth's representative…a humble potato farmer named Kanata Akehoshi."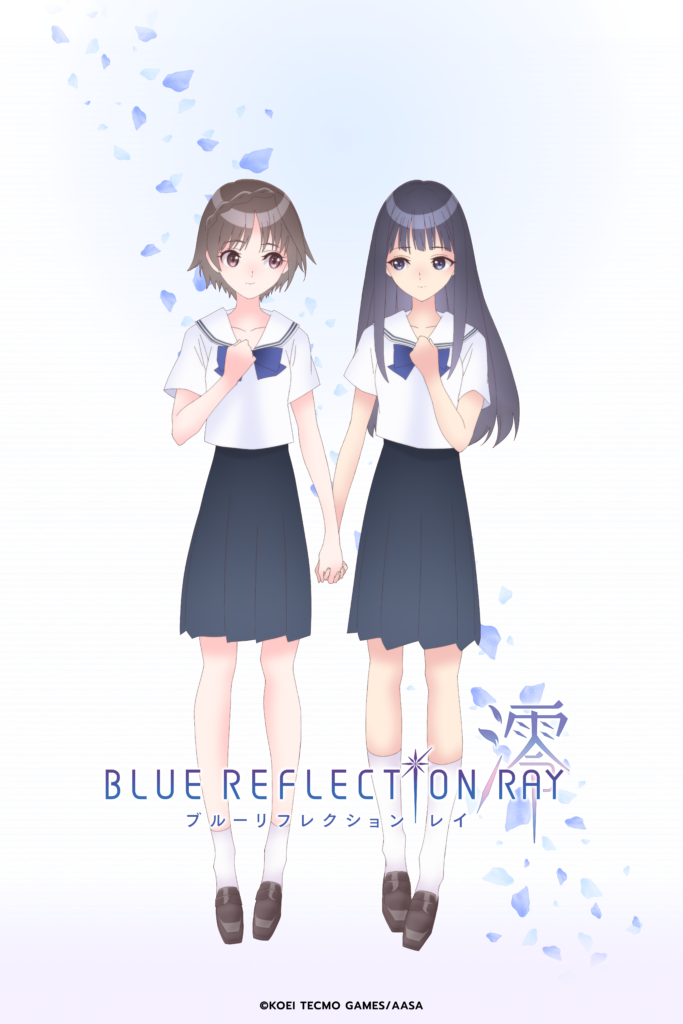 BLUE REFLECTION RAY
Studio: J.C. Staff
Starts every Friday from 9th April

"Optimistic Hiori can't turn away anyone in need. Awkward Ruka can't seem to make friends, even when she tries.

But these two do have one thing in common: they're both magical girls called Reflectors! Together, this unlikely pair will use their powers to help resolve emotional struggles and protect the Fragments of people's hearts."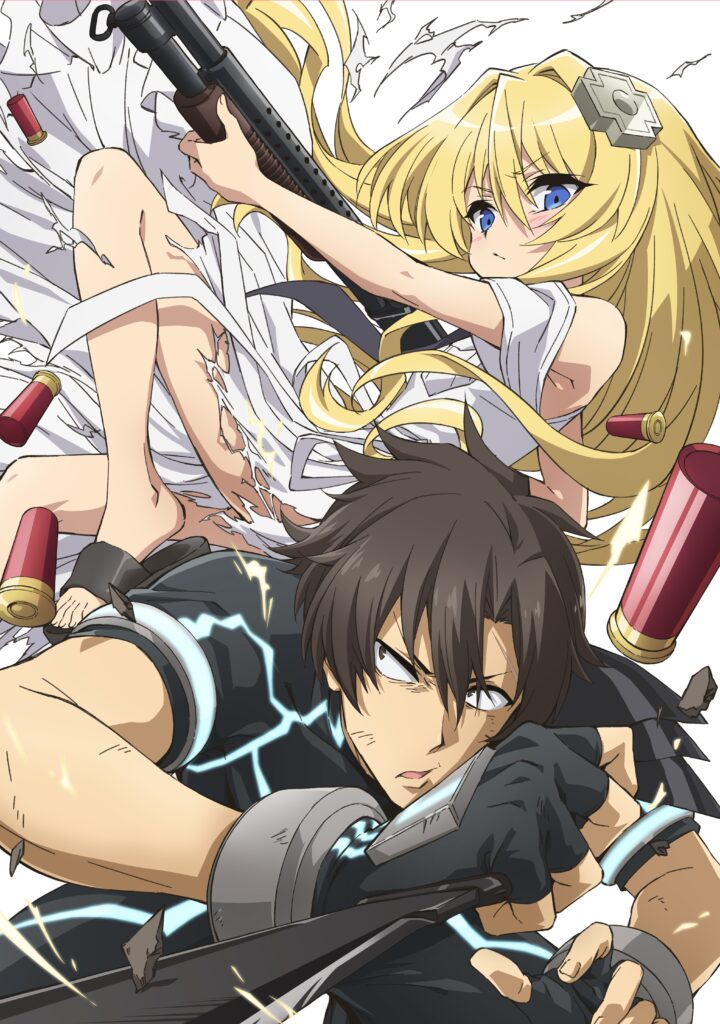 Combatants Will Be Dispatched!
(Sentouin, Hakenshimasu!)
Studio: J.C. Staff
Starts every Sunday from 4th April

"Turns out, evil takes initiative! With world domination close at hand, the Kisaragi Corporation turns its sights on interstellar conquest, and who better to take over a magical world than two randomly assigned minions – Combatant Agent Six and his android partner Alice?

But Six's path up the evil corporate ladder won't be easy – a Demon Lord's army is hatching its own nefarious plan!"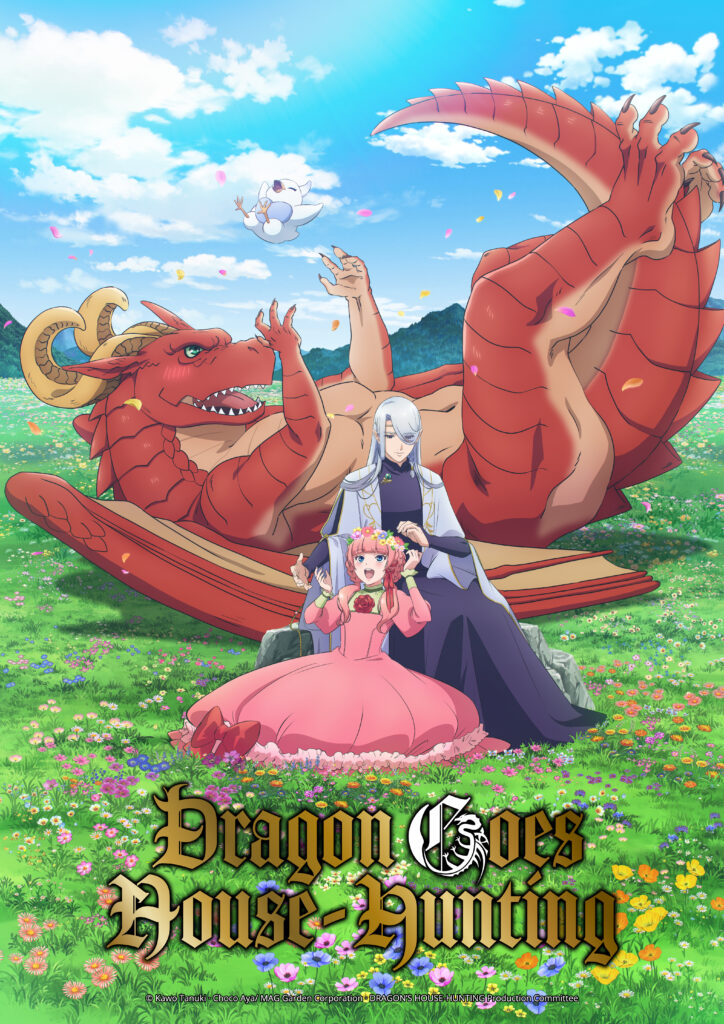 Dragon Goes House-Hunting
(Dragon, Ie wo Kau.)
Studio: Signal.MD
Starts every Sunday from 4th April

"Letty is having a monster of a bad day. He can't fly, breathe fire, and was just kicked out of his family's lair. Hapless and homeless, this beast needs new digs, but where to start? Enter Dearia, the Demon Lord of Real Estate, making buyers' dreams come true.

Alas, that unique fixer-upper listing shown was infested with a horde of undead squatters – and no fireplace. House-hunting can be a beast!"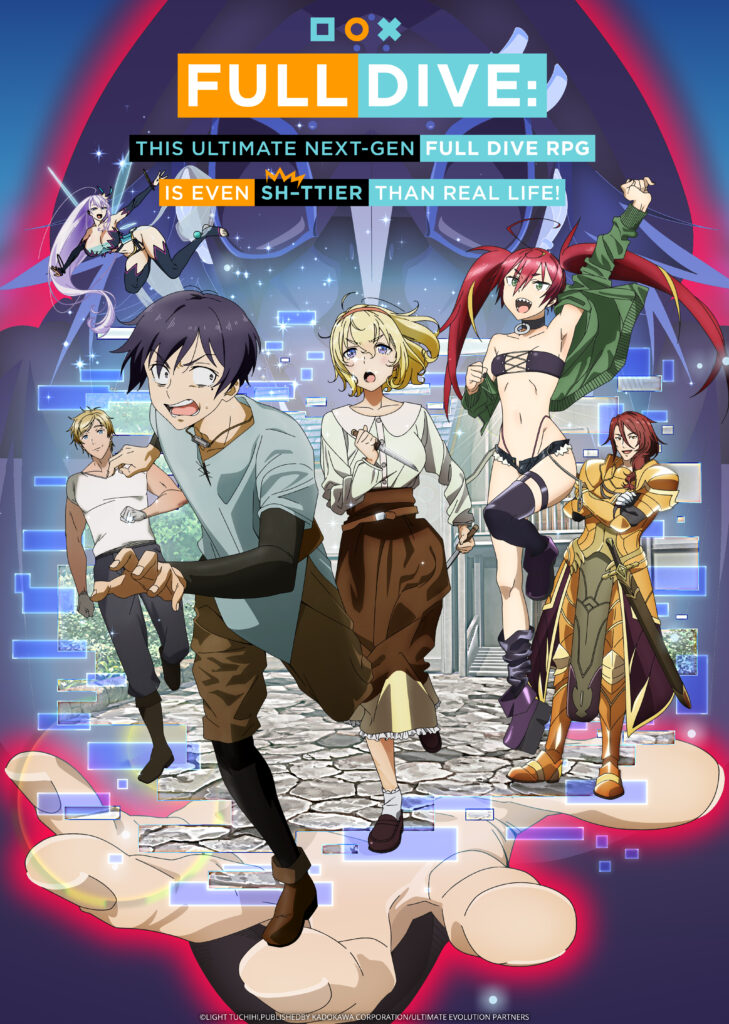 Full Dive: This Ultimate Next-Gen Full Dive RPG Is Even Shittier than Real Life!
(Kyuukyoku Shinka Shita Full Dive RPG ga Genjitsu yori mo Kusogee Dattara)
Studio: ENGI
Starts every Wednesday from 7th April

"Hiroshi Yuki has just picked up Kiwame Quest, the realest VRMMO ever made. But this RPG is TOO lifelike; he can smell, taste, feel, and when he's hurt init, his physical body is hurt too.

Even worse, his abilities in this adventure suck as much as they do in daily life. This was supposed to be immersion, not reality. Consumed with winning, he swears he'll conquer this game – even if it kills him!"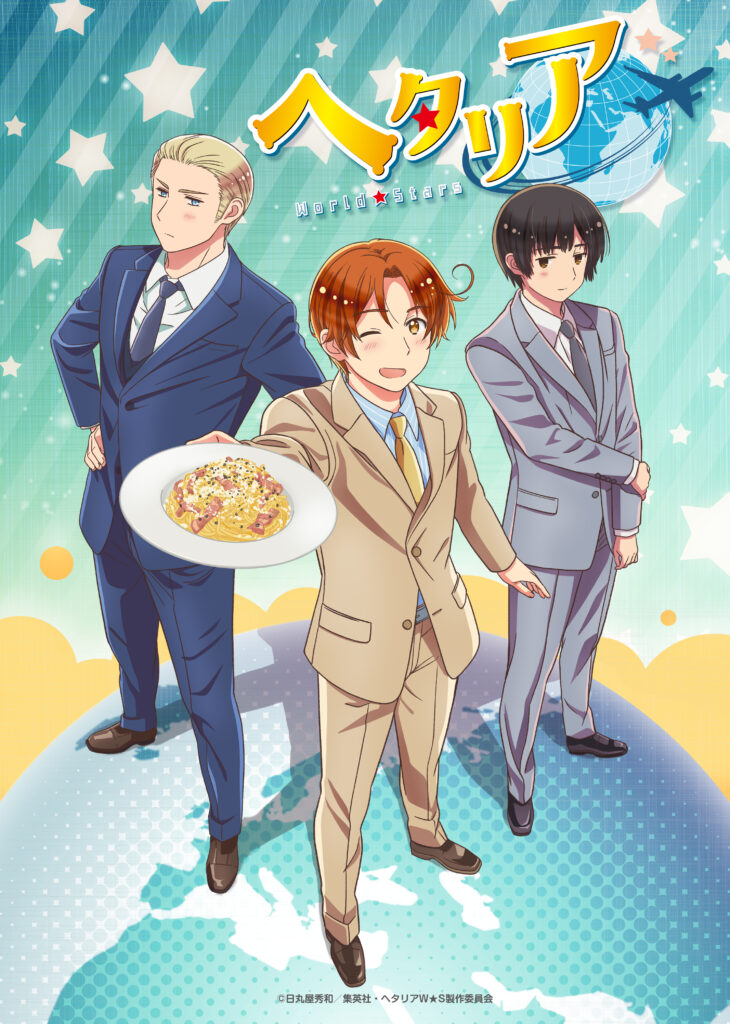 Studio: Deen
Starts every Thursday from 1st April

"The series, which follows a group of ridiculously good-looking countries-as-humans, is back with more awkward moments, more hilarity and plenty of the governmental parody you crave."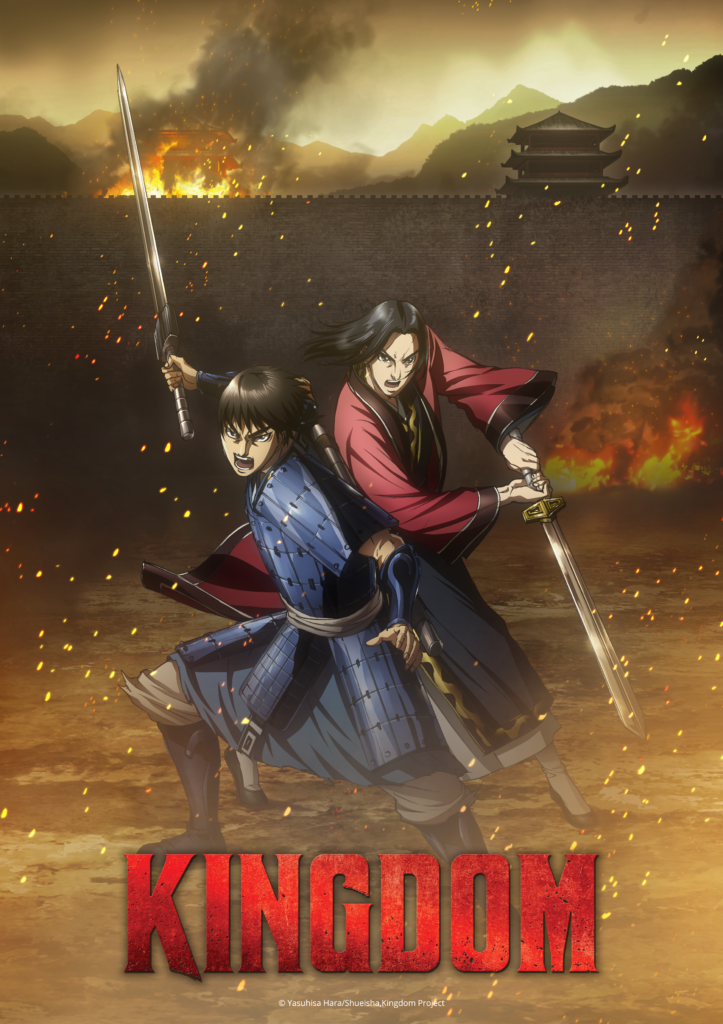 Studio: Signpost
Streaming Date Coming Soon
"A nameless boy and a young king have grown up in a nation plagued by war. The boy, Xin, has countlessly proven himself on the battlefield, and although initially starting on bad terms, he and the young king, Zheng, have become comrades.

Zheng wishes to bring all the warring states under Qin, while Xin climbs the ranks to become a Great General. Both of their ambitions will change history forever."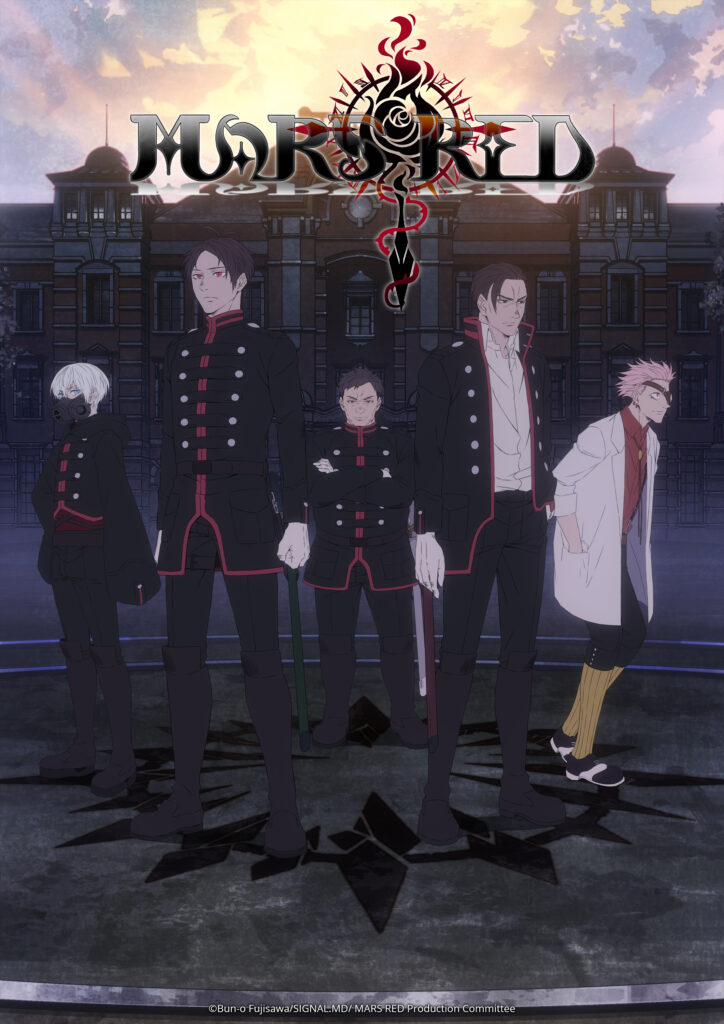 MARS RED
Studio: Signal.MD
Starts every Monday from 5th April

"It's 1923, and until recently, vampires kept to the shadows. When the mysterious blood source Ascra appears, their numbers swell, leaving Japan covered in bodies. In response, the government spawns its own coven to infiltrate the dark.

With S-rank vampire Defrott and the rookie Kurusu, this kill squad is made for one reason: to hunt the undead. Bloodsuckers beware; the night belongs to Code Zero!"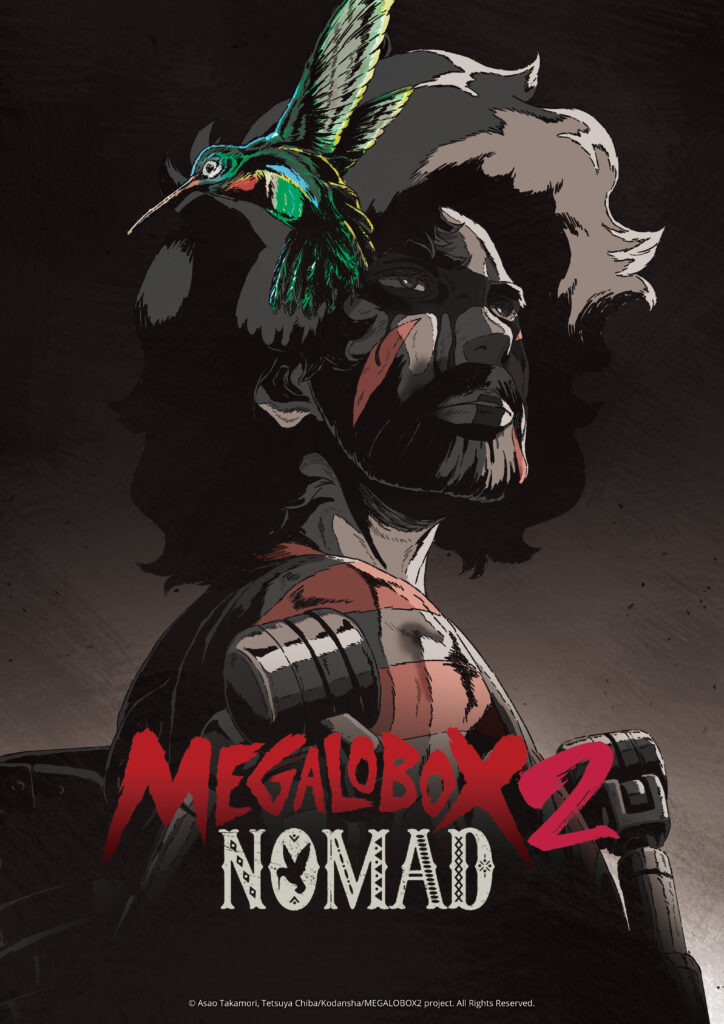 MEGALOBOX 2: NOMAD
(NOMAD: MEGALOBOX 2)
Studio: TMS Entertainment
Starts every Sunday from 4th April

"It only took "Gearless" Joe three months to jab his way from the underground circuit slums to top of the boxing world, becoming the first-ever champion of Megalonia.

But seven years after Joe's meteoric rise, he finds himself back where he started, hiding behind numerous scars and a new ring name: Nomad."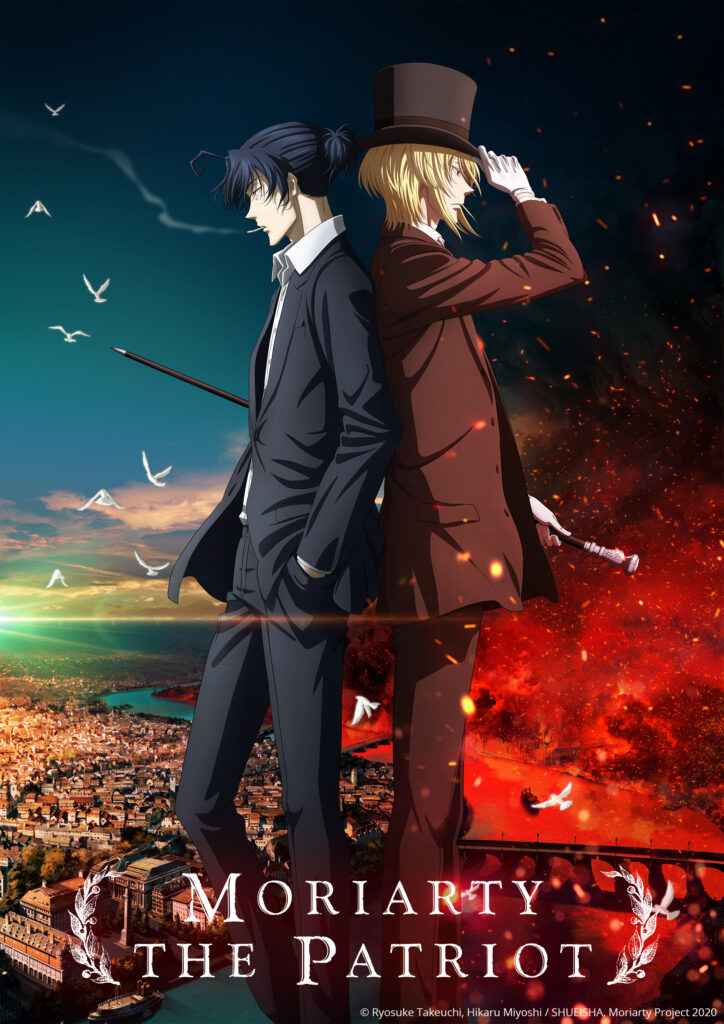 (Yuukoku no Moriarty Part 2)
Studio: Production I.G
Starts every Sunday from 4th April

"In the late 19th century, the British Empire nobility reigns while its working class suffers at their hands. Sympathetic to their plight, William James Moriarty wants to topple it all.

Frustrated by the systemic inequity, Moriarty strategizes to fix the entire nation. Not even consulting detective Sherlock Holmes can stand in his way. It's time for crime to revolutionize the world! The story continues in Part 2."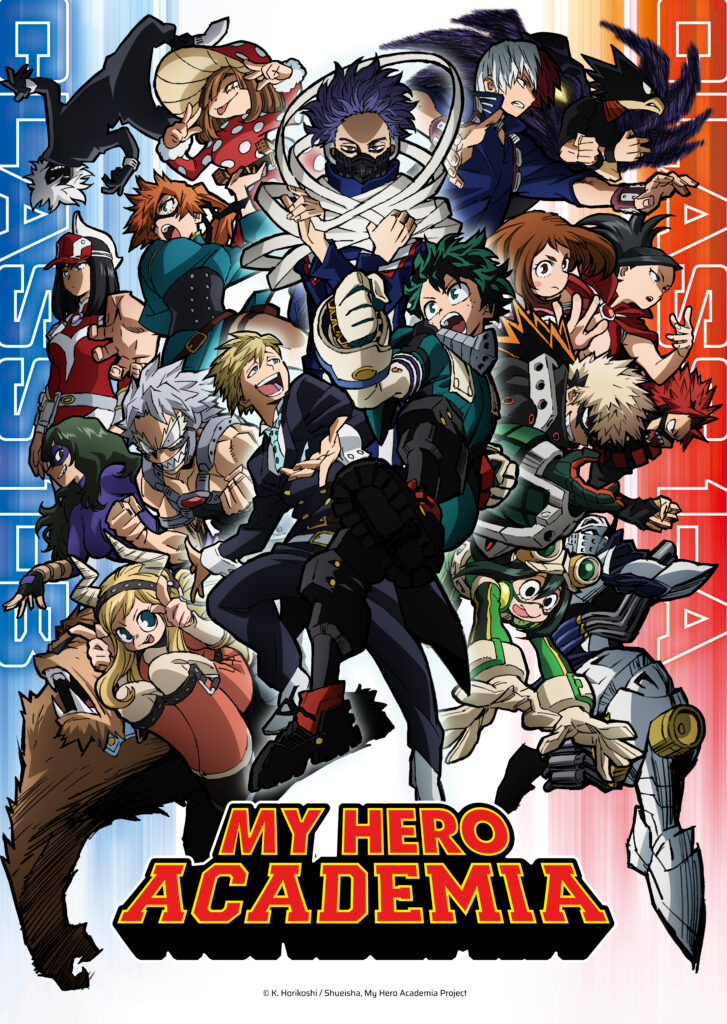 (Boku no Hero Academia 5)
Studio: Bones
Starts every Saturday from 27th March

"The rivalry between Class 1-A and Class 1-B heats up in a joint training battle. Eager to be a part of the hero course, brainwashing buff Shinso is tasked with competing on both sides.

But as each team faces their own weaknesses and discovers new strengths, this showdown might just become a toss-up."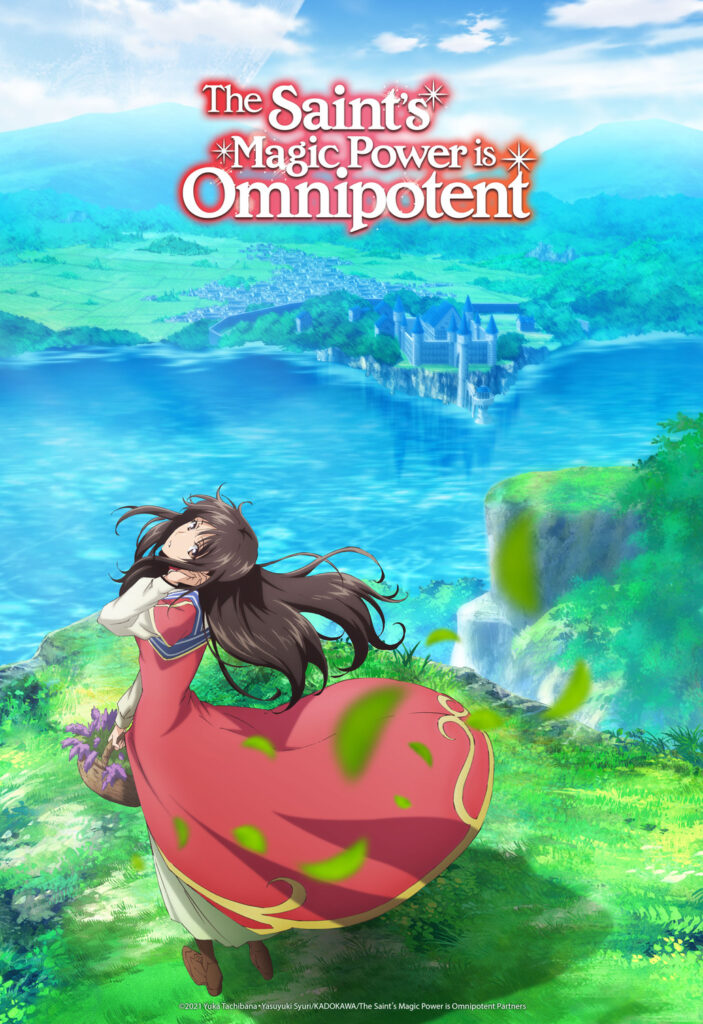 The Saint's Magic Power is Omnipotent
(Seijo no Maryoku wa Bannou desu)
Studio: Diomedéa
Starts every Tuesday from 6th April

"Why would an overworked woman want to be summoned to a magical new world? To live her ideal life of leisure, of course! For Sei, it's truly a dream: studying spells and perfecting potions at the institute while helping people with their problems.

But keeping a low profile is proving to be difficult as her magical power becomes omnipotent. Can Sei hide away in this fantasy forever? She hopes so!"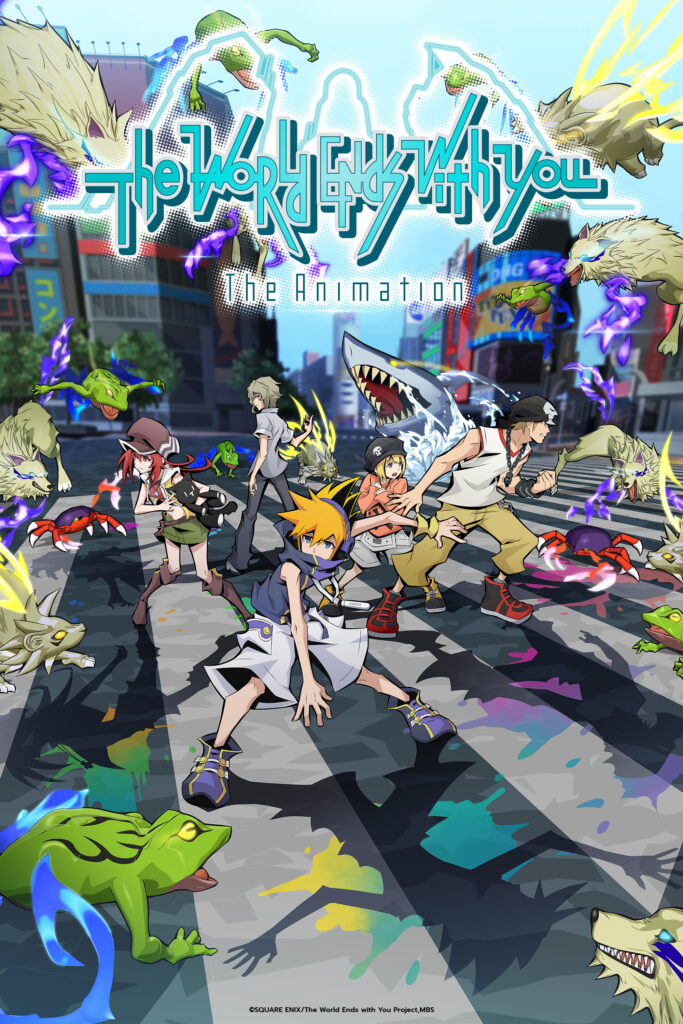 The World Ends with You: The Animation
(Subarashiki Kono Sekai: The Animation)
Studio: DOMERICA, Shin-Ei Animation
Starts every Friday from 9th April

"The Worlds Ends with You The Animation follows Neku Sakuraba as he's thrust into a video game scenario in Shibuya called Reaper's Game that will have him fighting for his life. Along with the allies he teams up with along the way, Neku will have to make it to the end to see his humanity again."
Simuldub
Joining the simulcasts are a select number of anime that will be streaming on Funimation as a simuldub (i.e. English dub). The subtitled version will be available on Crunchyroll. More information for each of the anime mentioned below will come later, however Fruits Basket the Final's first episode is available to watch right now.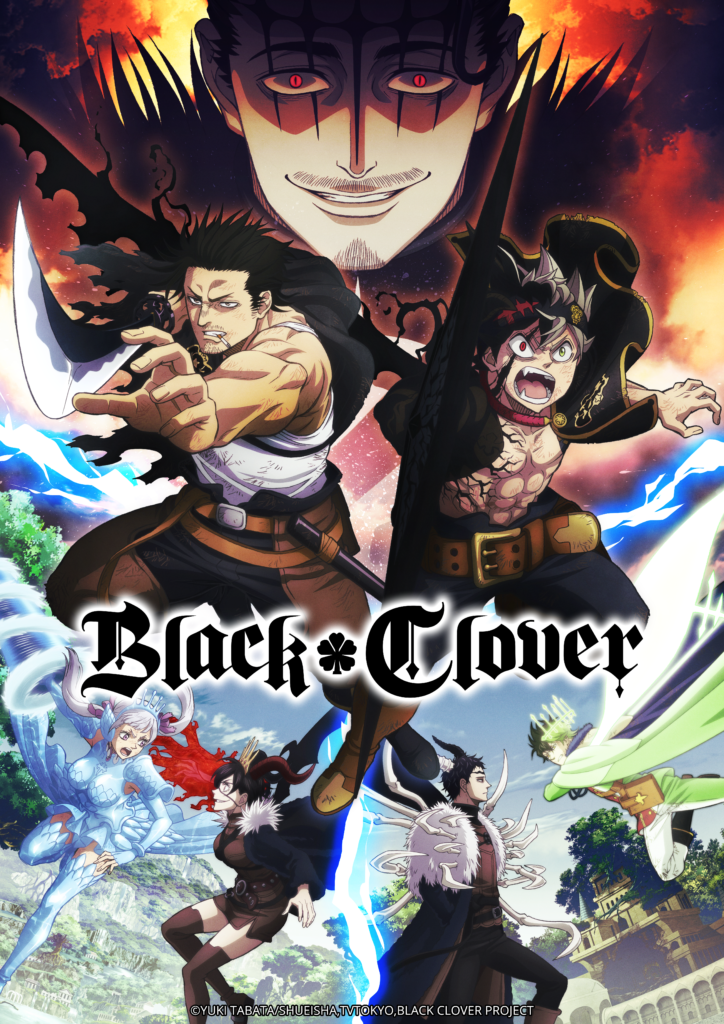 Studio: Pierrot
Sub version on Crunchyroll
"Tensions are rising between the Clover and Spade Kingdoms as Asta and the Black Bulls continue the search for the remaining Devils."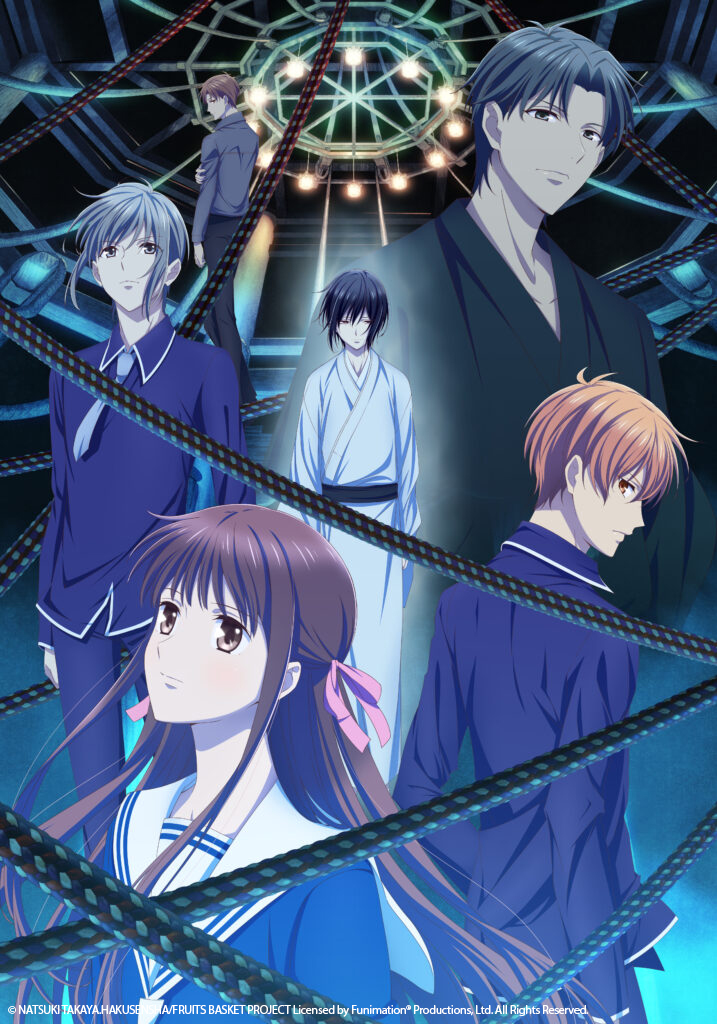 Studio: TMS Entertainment
Sub version on Crunchyroll
"After last season's revelations, the Soma family moves forward, but the emotional chains that bind them are not easily broken. Unable to admit why she wants the cure, Tohru wrestles with the truth, aware that time is running out for someone close.

And a secret still lurks that could break another's heart. But hope is not lost – a clue to the curse is found. Could their imprisonment's end be near?"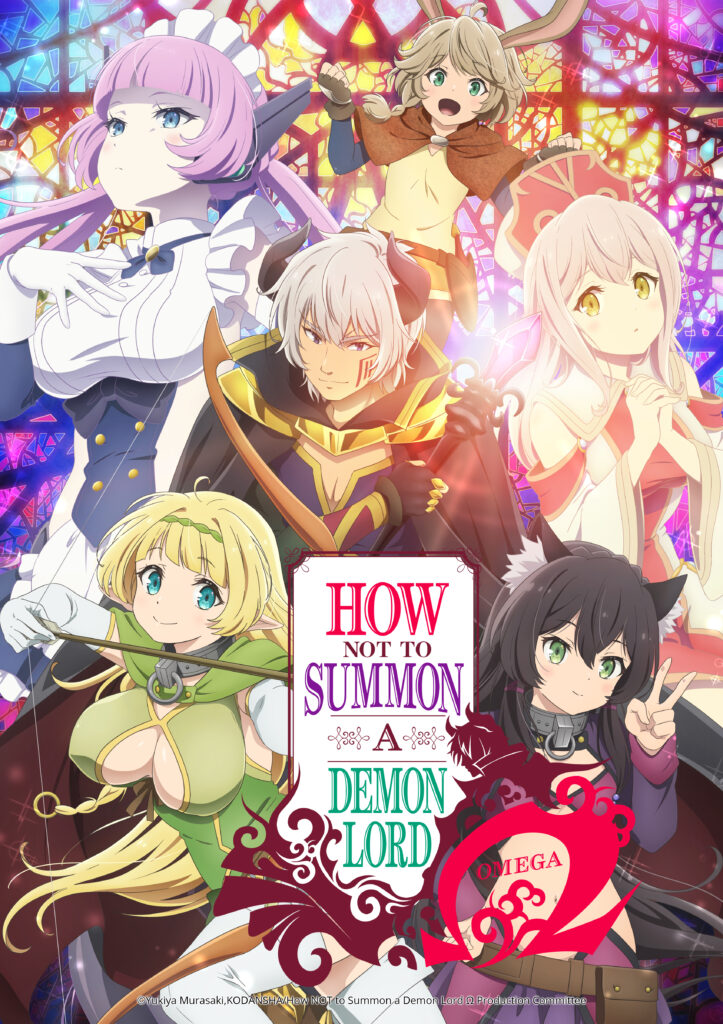 (Isekai Maou to Shoukan Shoujo no Dorei Majutsu Ω)
Studio: Tezuka Productions, Okuruto Noboru
Sub version on Crunchyroll
"Diablo is back! You know…the Demon Lord from another world? Traveling through the woods with Rem and Shera, they encounter a lone girl in tatters, pursued by a powerful Paladin.

You know what that means – Diablo will have to try and hide his lack of social skills once again (and come to her rescue, of course). Let the enchanting adventures continue!"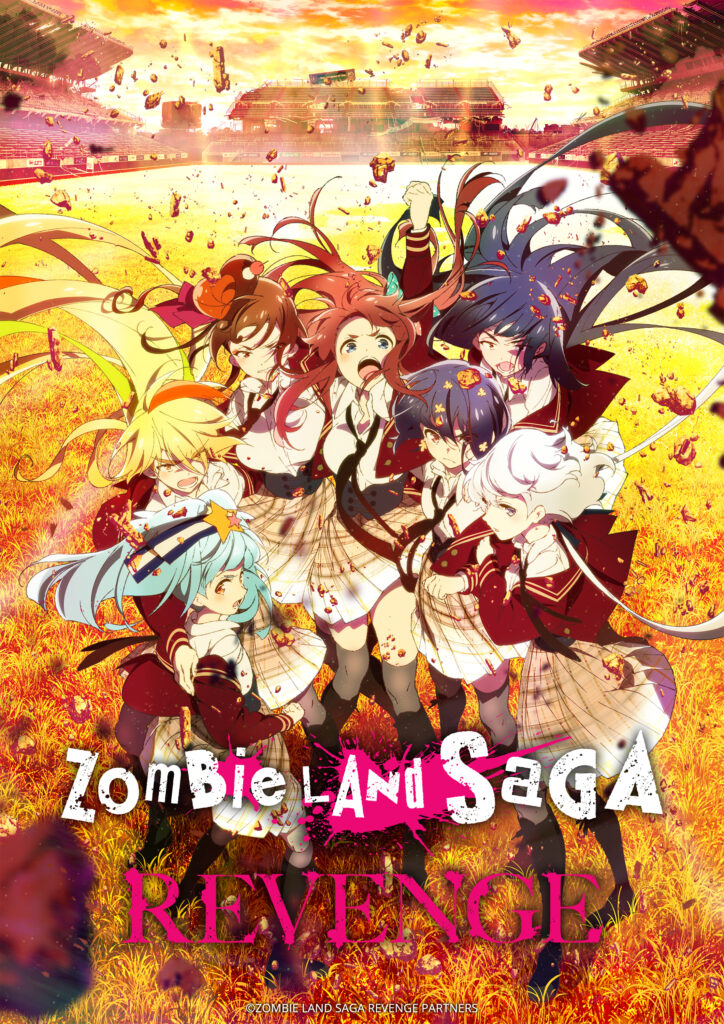 Studio: MAPPA
Sub version on Crunchyroll
"Everyone's favorite zombie idol group is back (from the dead) for another tour!

It's a new year and a new era in Japan, and Sakura Minamoto and the other members of Franchouchou are more determined than ever to save Saga Prefecture with their growing fame…while recovering long-lost memories of their past lives."
---
Source: Funimation Blog (geolocked for non-UK/US viewers)