Violet Evergarden: Eternity and the Auto-Memory Doll Collector's Edition Review
Demelza
•
Violet Evergarden is a name you'll have heard a lot this year, thanks to Anime Limited releasing the TV series on home video and putting the sequel film into cinemas across the UK. Now we're talking about the franchise once again, thanks to the release of Violet Evergarden: Eternity and the Auto-Memory Doll! But does this spin-off film offer an entertaining watch? Let's find out!
The story begins with Violet being sent to an all-girls school to teach young noble Isabella York the manners required of her status. Isabella has no interest in learning the rules of the nobility, seeing as she has poor health and struggles to fit in with those around her. However, as she and Violet spend time together, she realises that Violet clearly cares about her and not just because it's her job to do so.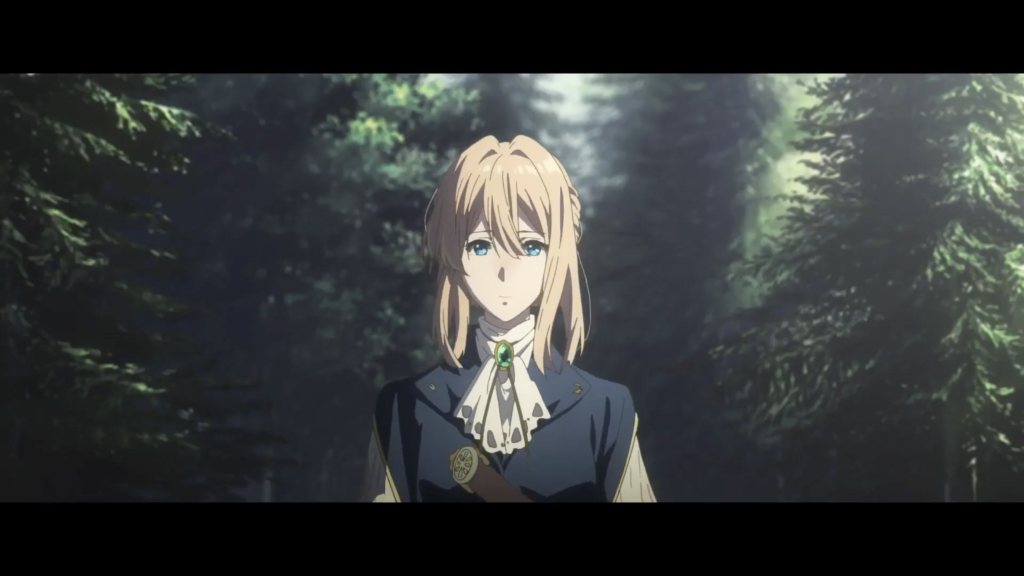 As Isabella opens up, we learn that she is an illegitimate child of the York family and was living in poverty with orphan girl Taylor whom she saw as a younger sister. Eventually, the York family tracked down Isabella and promised to take her in and give Taylor a better life in an orphanage, but now the two are forever separated and Isabella dreams of the days she left behind.
Violet helps Isabella write a letter to Taylor to express her feelings and hopefully find some way of moving on. With this letter in hand, Taylor remembers her days spent with Isabella and dreams of becoming a postman to deliver important letters to those waiting for them, the way Violet's colleague Benedict did for her and Isabella.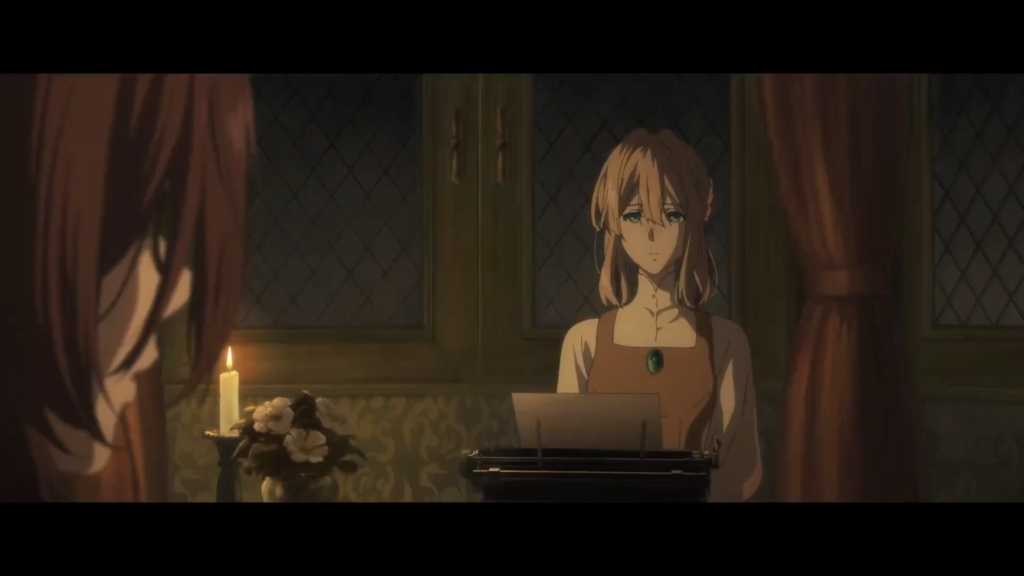 While Eternity and the Auto-Memory Doll has an hour and a half's runtime, it feels more like two related TV episodes rather than a film. This is because we jump from Isabella's story into Taylor's and there is only a vague thread running between them. It doesn't have the climactic power of a film and although it is a satisfying watch, the structure of it just isn't as neat as you'd expect from something of this length. 
The other thing is that it is very much a side story. In terms of the timeline, it takes place after the TV anime and some of the background details are picked up as main themes in Violet Evergarden: The Movie, but their importance only became more apparent to me on a second watch after seeing the movie and not on my initial viewing of Eternity and the Auto-Memory Doll.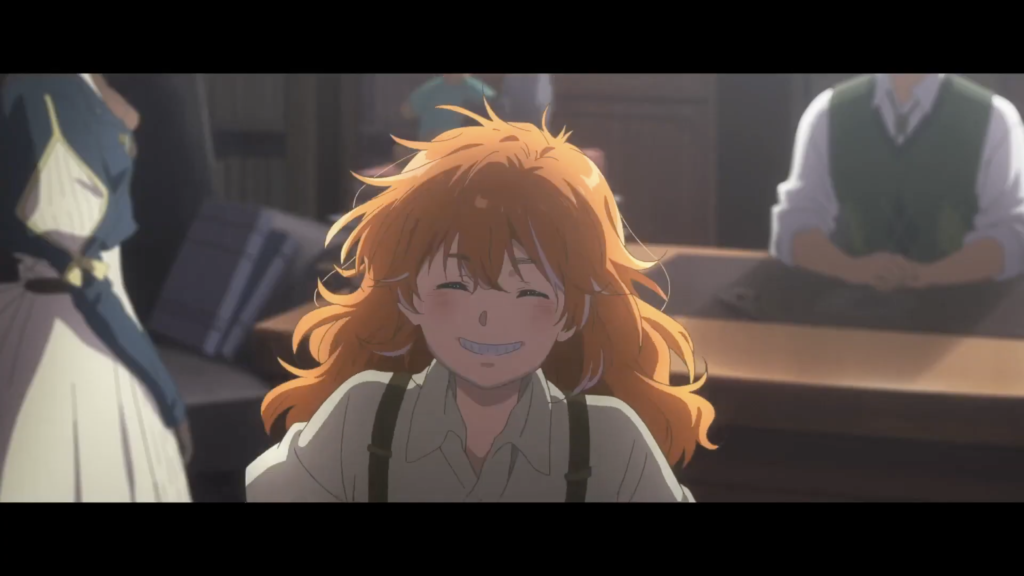 However, despite my criticisms, I do think this is a worthwhile addition to the Violet Evergarden franchise. The story hits the same emotional beats as the TV series and no matter if you relate to Isabella or Taylor, their stories are sure to move you. All of this is helped along by wonderful animation from Kyoto Animation, which gives us beautiful scenes charged with emotion and backgrounds that are filled with things to take in. As is often the case with anime from this studio, multiple viewings are rewarding for the small details you may have missed the first time. 
Music for the film is handled by Evan Call and while a lot of the tracks are reused from the TV series, there is at least one new composition in here. Those hoping for more new content may be disappointed by this but I think what's here works well enough that it doesn't matter.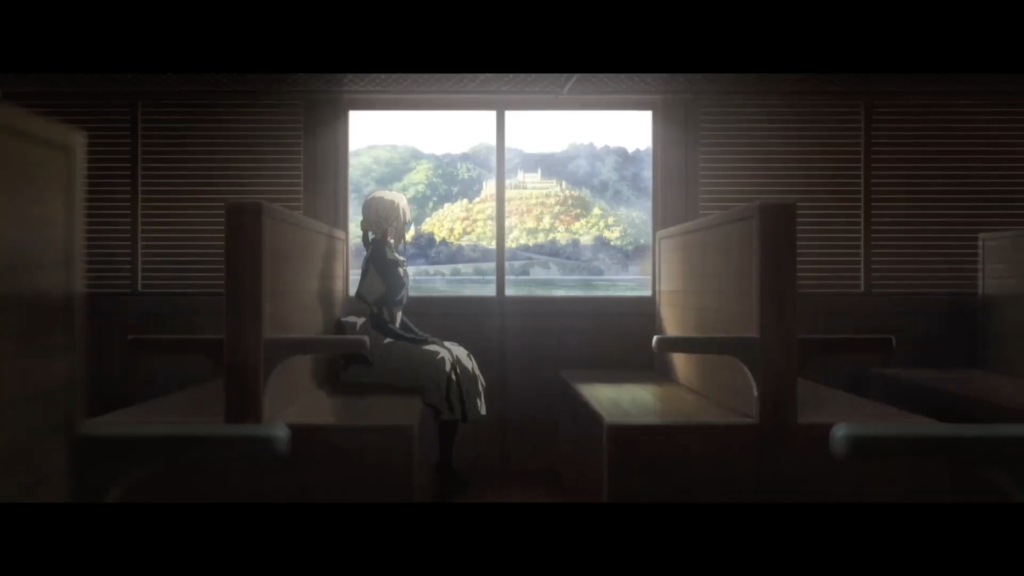 Where voice actors are concerned, both the Japanese and English cast do a great job in their roles, although I favour the Japanese side since Yui Ishikawa (Jeanne Euphoria in How a Realist Hero Rebuilt the Kingdom, Kyoko Izanami in The Day I Became God) is incredible in the role of Violet. I also enjoyed hearing Minako Kotobuki (Touko Nanami in Bloom Into You, Saint-Germain in Symphogear) who plays Isabella, since she gives the character the air of nobility but down-to-earth personality you'd expect from the character's history. 
As previously mentioned, Eternity and the Auto-Memory Doll comes to the UK thanks to Anime Limited and has been released on Blu-ray in a collector's edition. On disc, extras are limited to a few trailers, but the set itself comes with an 80-page booklet full of artwork and interviews, art cards, a poster and a 28-page short story written by author Kana Akatsuki. It's a very nice release that matches the collector's edition for the TV series. 
Overall, Violet Evergarden: Eternity and the Auto-Memory Doll may feel like two extended episodes of the TV series but that doesn't distract from the emotional story it has to tell. Fans of the series will find a lot to like in this release!