Aria The Animation Season 1 Review

HWR
•
Aria The Animation is a 13-episode 2005 anime series based on the manga series of the same name from mangaka Kozue Amano. It tells the story of Akari Mizunashi, a young woman who is training as an apprentice gondolier (referred to as Undines) in the city of Neo-Venezia, which is covered in vast oceans.
The narrative itself takes place in the 24th century with Neo-Venezia being a city on the Planet Aqua, formerly known as Mars. Neo-Venezia is also based on Venice, as seen through the architectural style, being a harbour city with narrow canals aplenty and a reliance on gondolas for travel.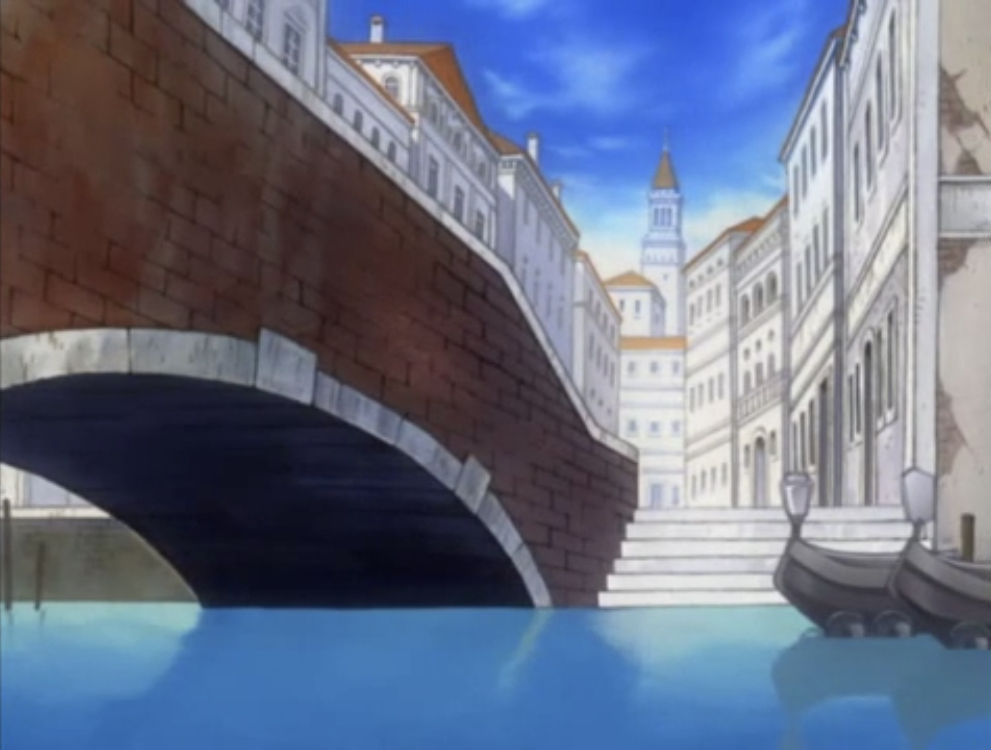 Something that becomes notable very quickly with the series is its atmosphere and visuals – Aria is a pleasing anime visually and each episode offers a new insight into the world and its characters, as the main protagonist Akari starts off as a Pair (an apprentice gondolier) and works her way towards becoming a full-fledged gondolier (known as a Prima).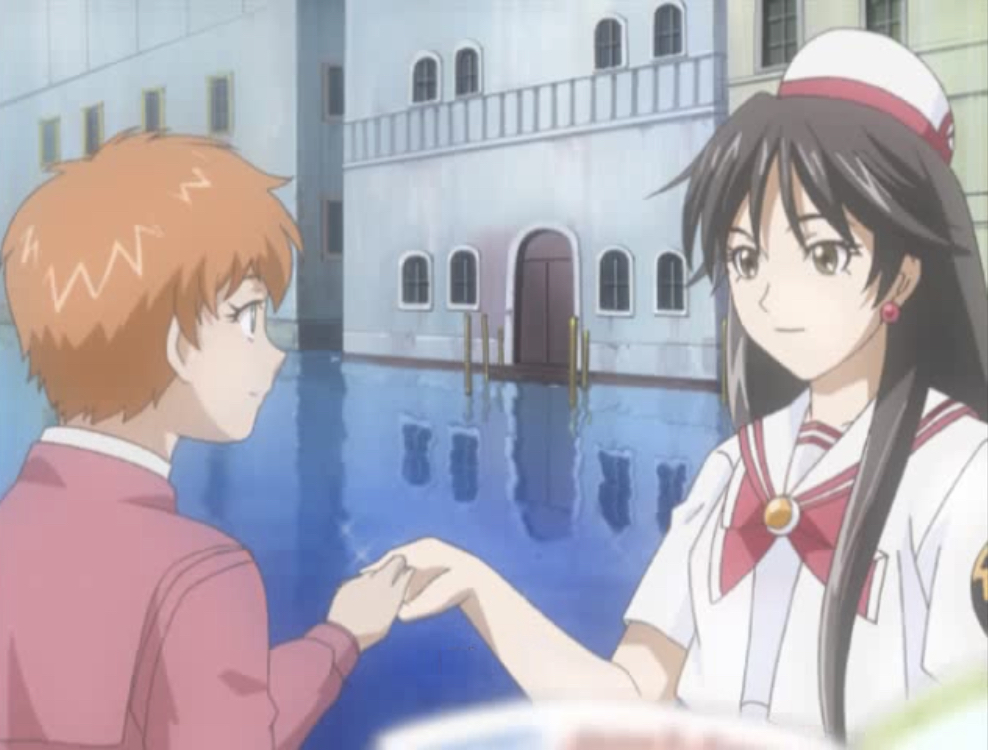 The story of Aria is very much a character-driven one, as each episode focuses on the cast either being introduced or becoming more involved with their goals and the world of Neo-Venezia.
In the first episode we meet Alicia Florence, the only other Undine currently working for the Aria Company, a protégé Undine who takes Akari under her wing and is fairly easy-going and supportive.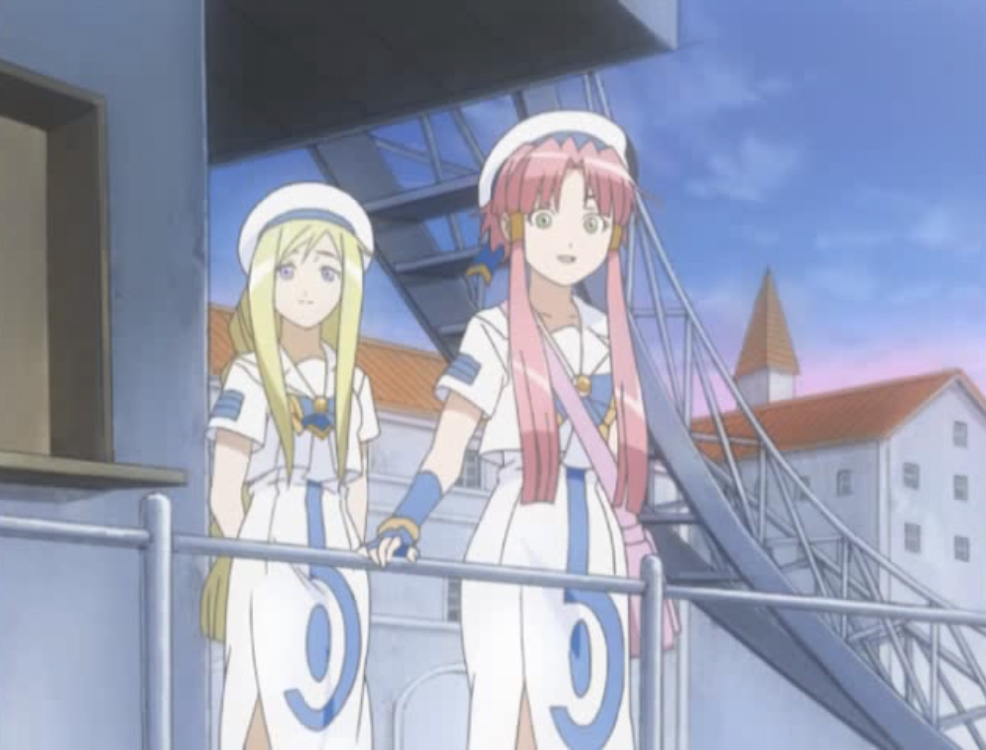 We also meet several characters working under the Himeya Company (who are the oldest water-guide company in Neo-Venezia) including Aika S. Granzchesta, a bluntly spoken and at times hot-headed personality who, despite their differing attitudes, forms a close friendship with Akari.
Early in the series she is shown butting heads with her mentor Akira E. Ferrari a Prima Undine (top gondolier) and one of Neo-Venezia's Three Water Fairies (a title given to the most accomplished Undines). Though their relationship can be fraught, there is also a sense that Alisa has a lot of confidence in Aika to succeed.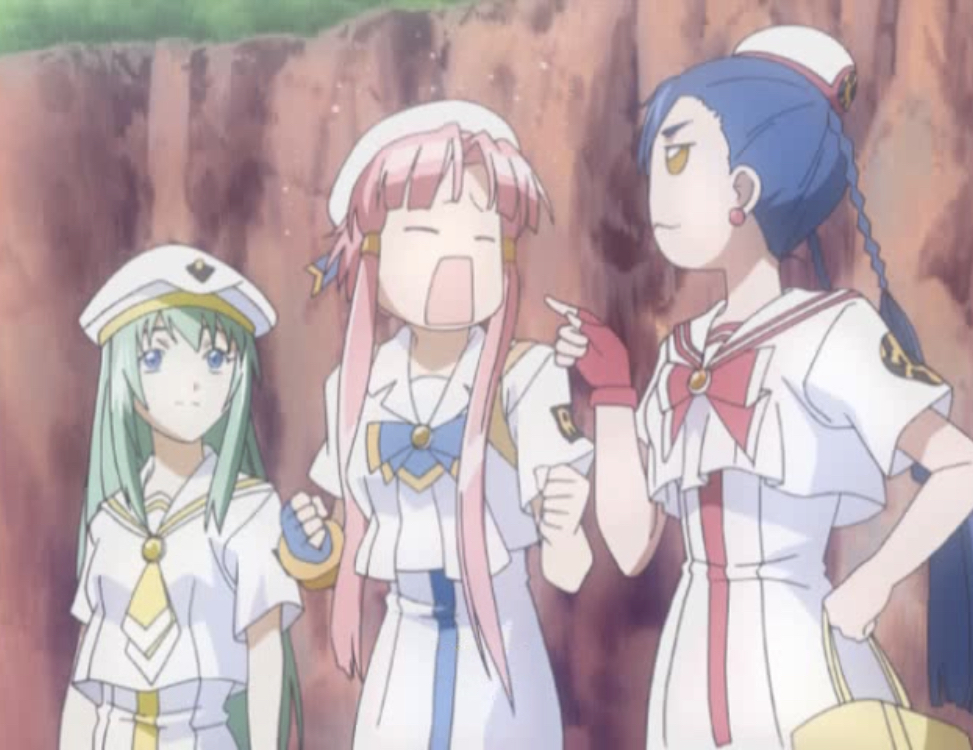 Another episode features the introduction of the deadpan and anti-social pair who works for the largest water-guide company Orange Planet, and whose rowing skills and hard work despite a young age led to her employment. Her struggles with socialising and being detached from others provide a contrast to the other characters, though we are shown how her new friendship with Akari and Aika helps her to open up further. Her roommate is the clumsy yet likeable Athena, another of the Three Water Fairies with a beautiful singing voice and caring nature.
Elsewhere we also meet other characters including Akatsuki Izumo, an impatient apprentice Salamander (those who help maintain Aqua's climate via floating buildings tethered above Neo-Venezia) who is Akari's first passenger as a pair and teases her from time to time with the nickname "Sideburns".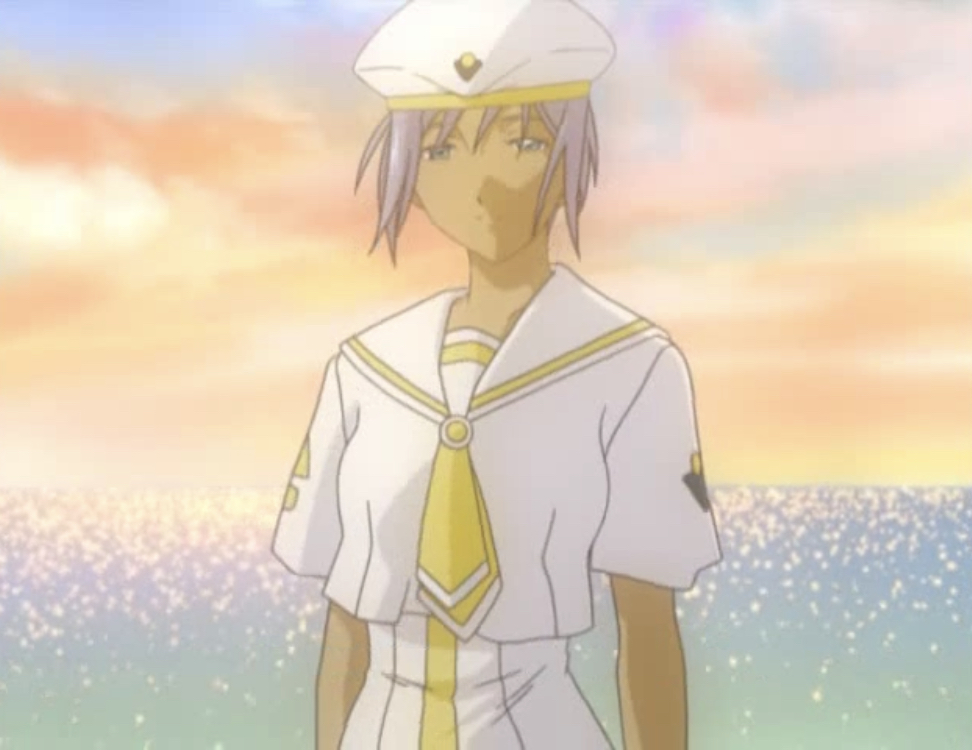 As the series progressed I felt better acquainted with these characters and the world they inhabited, and felt suitably engaged with the overall concepts and ideas explored within Aria, which has made me keen to see more of the story and its developments.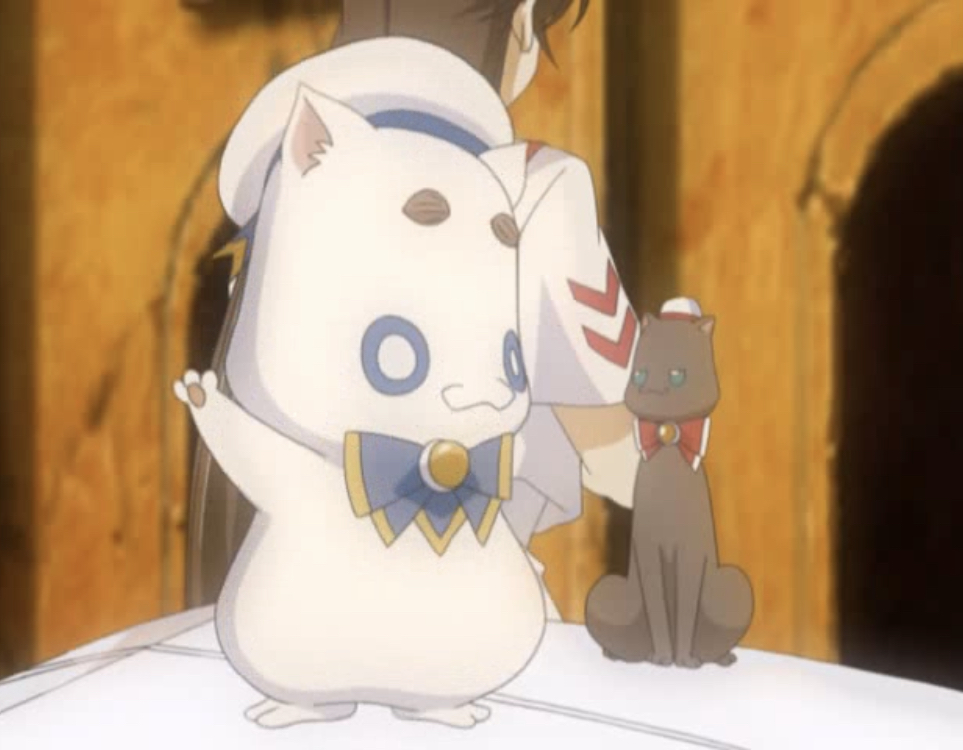 Another notable member of the cast is the President of Aria Company and mascot Aria Pokoteng, a rotund cat who is a close companion to Akari throughout the series and often acts as comic relief in their interactions with other cat mascots. His presence could have easily been a bit irritating but instead the character works and also fits into the narrative (all Undine companies have a blue-eyed cat as a mascot).
Looking at the voice cast for Aria I think they fit their roles well, with Erino Hazuki bringing a nice charm and likability to Akari. Other highlights for me include Chiwa Saitou's performance for Aika, who delivers on the character's quirks well, and Hirofumi Nojima as the stubborn Akatsuki, one of the few male supporting characters in the series.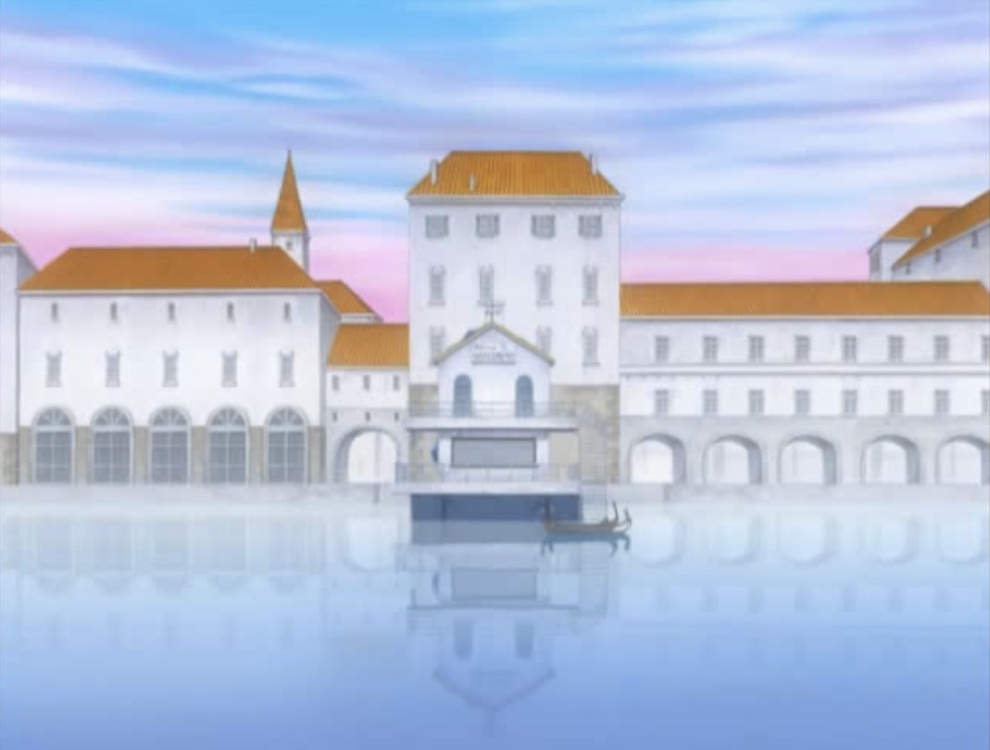 In terms of animation, the series features a lot of aesthetically pleasing backdrops; there's also some nice attention to detail with uniforms and designs. The cast feature an array of expressions and Aria the cat's distinctive design all work quite well here also.
The series was directed by Junichi Satō, who I think conveyed the atmosphere of the series well – some 'behind the scenes' trivia that I found was that the production crew visited Venice for research and that there was a commitment to delivering a faithful adaption of the manga – this effort is well-reflected in how great a series Aria is. It is also fitting that Satō would also go on to direct another of Kozue Amano's works in Amanchu! some years later.
Aria features a varied score composed by acoustic group Choro Club and Takeshi Senoo which fits the anime effectively, depending on the scenarios at hand. For this season the OP "Undine" was provided by Yui Makino whilst the ED "Rainbow" is a collaboration between ROUND TABLE and Nino. Both songs offer something different and fit the mood of the series.
Aria The Animation is presented in its original 4:3 presentation and includes both the original Japanese language and English dub as options with both 5.1 and 2.0 available for English. I stuck with the original Japanese audio as my preferred listening choice and the disc offers both yellow and white subtitles as options.
An assortment of extras is also included here including interviews and a six-part documentary series which follows director Junichi Satō and the production team visiting Venice for research, which was nice to see included.
Looking at the picture quality, much of the series takes place amongst visually pleasing backdrops with a soft and almost hazy and dreamlike quality which came across nicely. A technical note for the release is that the episodes are spread across three discs.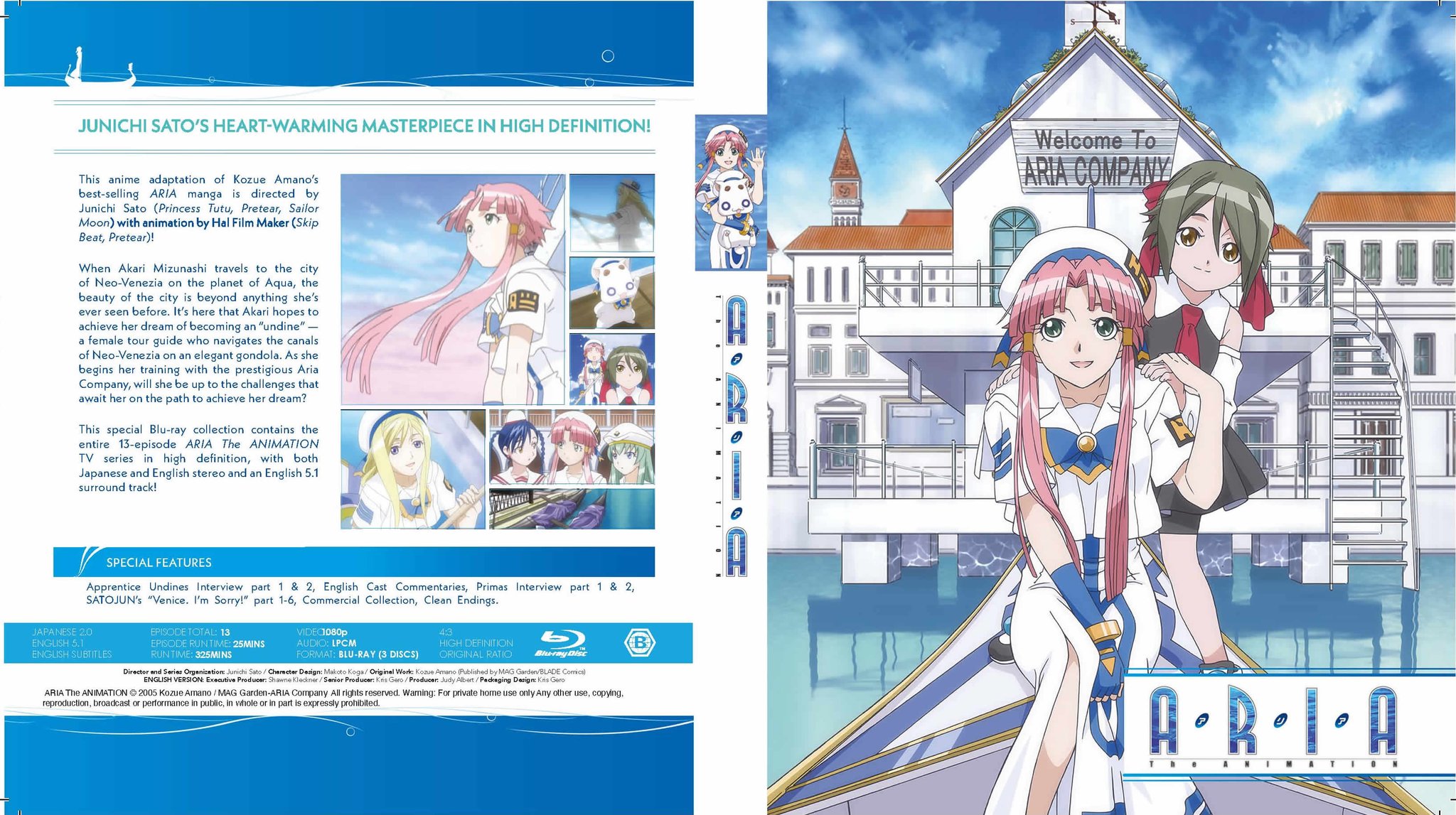 MVM Entertainment also recently revealed that the cover art will be reversible, allowing you to display the artwork sans any logo and BBFC Certificate.
To conclude: Aria The Animation delivers a relaxing experience and a likeable cast of characters with gradual world-building which I'd happily see more of in the succeeding seasons. The music and direction is also a highlight and it certainly helped sway me towards picking up the manga volumes which have recently been given a limited reprint scheduled for 2022.