Funimation Announces More Autumn 2021 Anime Simulcasts with Irina: The Vampire Cosmonaut, MUTEKING The Dancing Hero, My Senpai is Annoying & More
Distributor Funimation has announced more new anime shows that will be streaming on their platform throughout the Autumn 2021 season as part of their simulcast line-up during the past couple of weeks.
Currently, each series will be available in Japanese audio with English subtitles for United Kingdom and Ireland as well as United States, Canada, Australia and New Zealand.
With the exception of the Aniplex of America shows, France, Germany, Scandinavia and Russia will be able to simulcast the other shows mentioned below over on Wakanim.
Mexico, Brazil, Chile, Peru and Colombia will also be able to stream the shows listed below, however the simulcast dates have yet to be revealed.
For the first batch of announcements, you can view them here. Both the previous write-up and this current write-up will be updated to include show page links and simulcast times when available.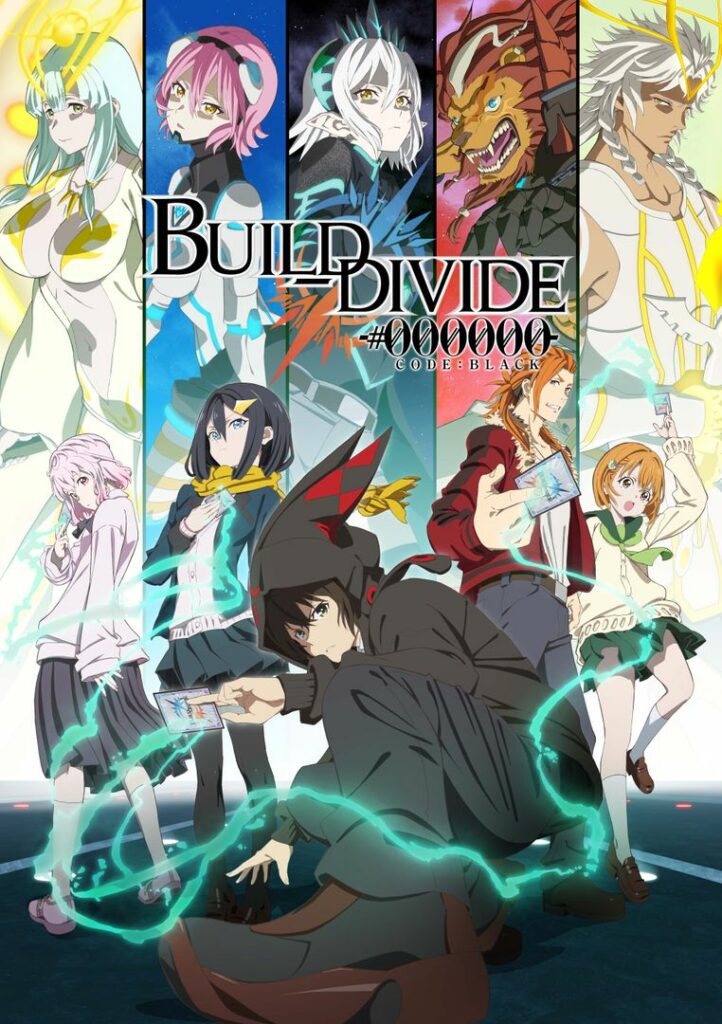 BUILD-DIVIDE -#000000- CODE BLACK
A multi-media project that consists of an anime adaptation by studio Liden Films and a collectible card game. The first season will air during this Autumn, while the second season is scheduled for Spring 2022. Crunchyroll will also simulcast the series on behalf of Aniplex of America.
"In a city where the King reigns supreme, your strength in Build-Divide determines everything… Neo Kyoto. There is a rumor circulating in Neo Kyoto.

"Anyone able to defeat the King in Build-Divide shall be granted whatever their heart desires." In order to challenge the King, one must first enter the battle known as Rebuild. There, they will have to complete the "Key." Everyone Has a Wish They Hope To Have Granted. The young Teruto Kurabe vows to defeat the King so that he can get what he longs for. He, with a little guidance from the mysterious Sakura Banka, dives headfirst into the Rebuild Battle.

Now, the city of Neo Kyoto is the stage and BUILD-DIVIDE is the game! Watch as the battle unfolds for Teruto and his friends"
Plot Synopsis via Aniplex of America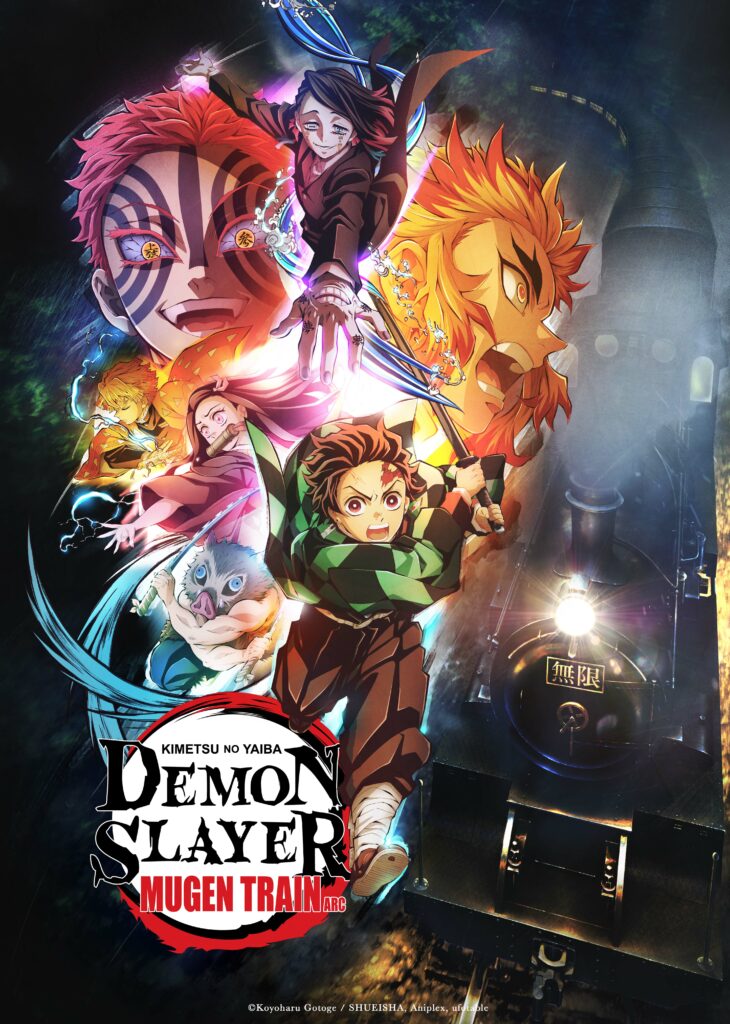 Based on the manga series written by Koyoharu Gotouge, the new anime season currently consists of two story arcs. Adapted into an anime by studio Ufotable, episodes 1-7 will be based on the Mugen Train arc, re-using footage from the theatrical film and includes new scenes as well as an original first episode. From 5th December onwards, episode 8 will then begin the Entertainment District arc. Crunchyroll will also simulcast the series on behalf of Aniplex of America.
"It is the Taisho Period in Japan. Tanjiro, a kindhearted boy who sells charcoal for a living, finds his family slaughtered by a demon. To make matters worse, his younger sister Nezuko, the sole survivor, has been transformed into a demon herself. Though devastated by this grim reality, Tanjiro resolves to become a demon slayer so that he can turn his sister back into a human, and kill the demon that massacred his family. A sorrowful tale of siblings in which the fates of humans and demons intertwine…begins now!"
Season 1 Plot Synopsis via Aniplex of America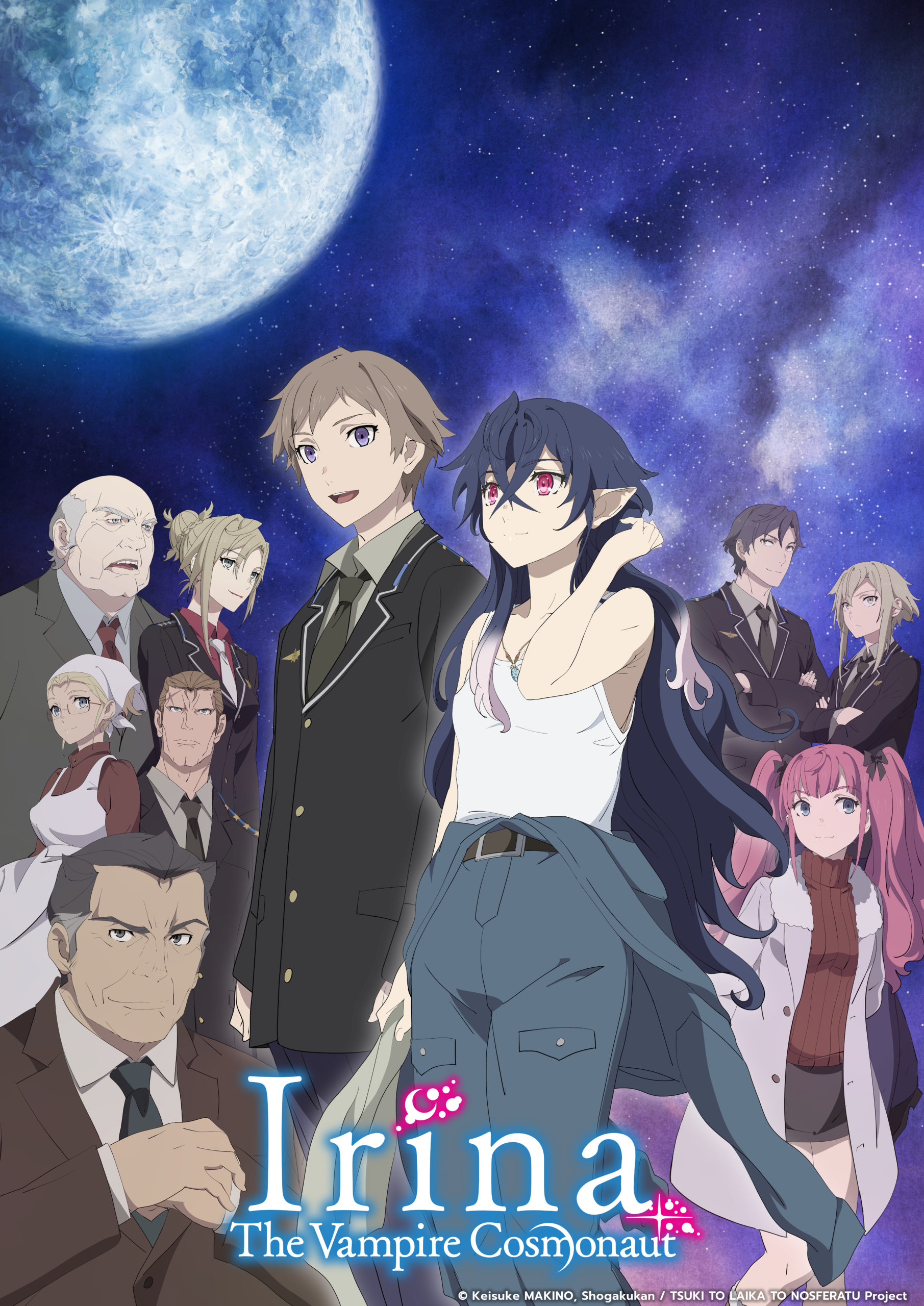 From 3rd Oct, New Episodes every Sunday at 6:05pm BST
Based on the light novel series written by Keisuke Makino, the anime adaptation is animated by studio Arvo Animation.
"10 years ago a long war divided the world into two superpowers: the Union of Zirnitra Republics in the east, and the United Kingdom of Arnak in the west. Both of these superpowers now test their ambitions against each other in a space race. In 1960, the Union's Premier Gergiev announces Project Mechtat (Dream), a prestigious plan to launch manned missions into the final frontier. To this end, the Union establishes the isolated city of Laika 44, where cosmonaut candidates compete for planned manned missions to space, and scientists develop the technology to make it happen, all in an environment of secrecy. Lev Leps is a backup astronaut candidate, and his new companion, Irina Ruminescu, is a vampire. As part of a daring new Operation Nosferatu, Project Mechtat will use Irina as a test subject for various conditions expected in space, and ultimately as part of a manned mission, with Lev overseeing Irina's training as a cosmonaut. For reasons of their own, both dream of going into space."
Plot Synopsis via AnimeNewsNetwork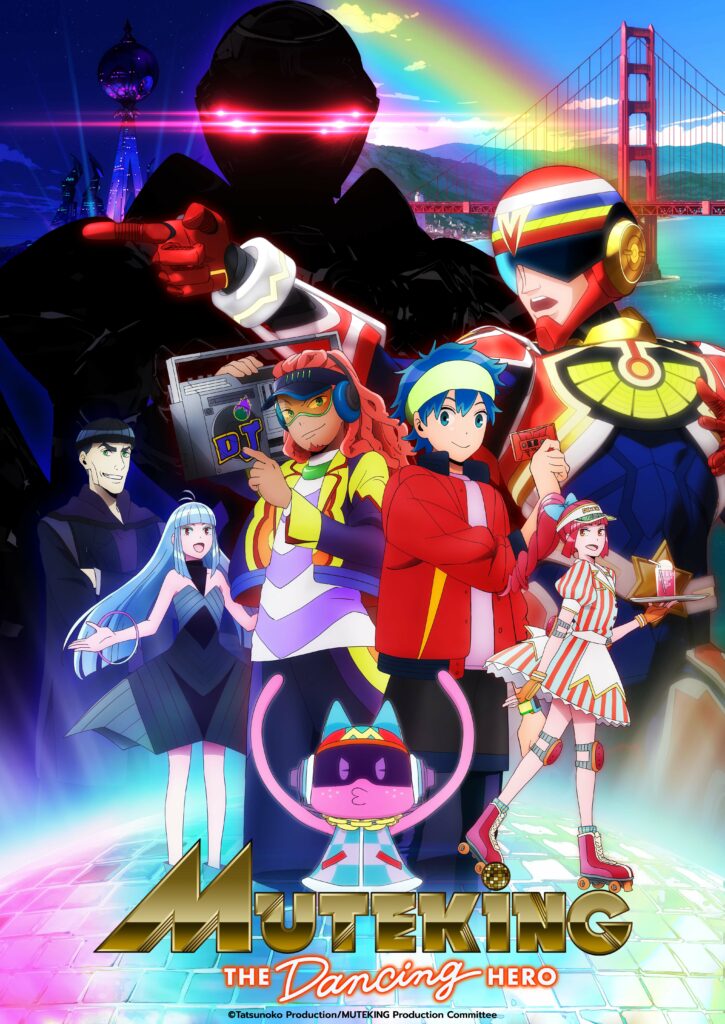 From 2nd Oct, New Episodes every Saturday at 6:26pm BST
A reboot of the 1980 Tatsunoko anime series Muteking, The Dashing Warrior, the 2021 anime series will be a collaboration between studios Tatsunoko Production and Tezuka Productions with directors Ryōsuke Takahashi and Yūzō Satō.
"In the cheerful seaside city of Neo San Francisco lives the kind-hearted Muteki, who, after meeting a self-proclaimed DJ, transforms into the dancing hero Muteking. Muteking and DJ sing and dance to save the city from invading monsters."
Plot Synopsis via AnimeNewsNetwork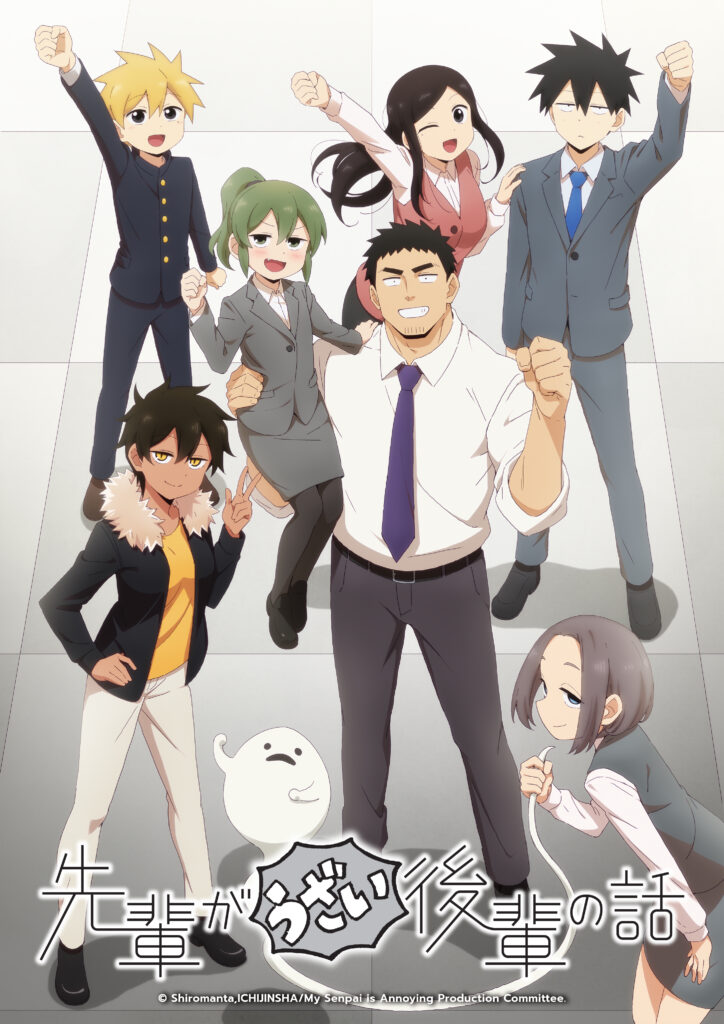 My Senpai is Annoying (Senpai ga Uzai Kouhai no Hanashi)
Based on the manga series written by Shiro Manta, the anime adaptation is animated by studio Doga Kobo.
"Igarashi is a hardworking young office lady. Takeda, the senpai above her at work, annoys her constantly–and yet she finds herself growing closer to him. Every day is filled with comic mishaps and romantic moments as Igarashi tries to balance work, life, and love."
Plot Synopsis via Seven Seas
---
Source: Funimation Blog (May be geo-stricted for non-UK/IE/US/CA users)