Summer Overview New Series 2021 – What We've Been Watching
Summer 2021. Has it really been an indifferent season, with very few hidden treasures emerging from the many forgettable series that have cluttered the schedules?
As the Autumn Season shows start to air, are the writers at Anime UK News looking back at what they've watched this summer with contented sighs, eager to recommend their favourites? Or are they feeling disappointed, let down by new series that started out as distinctly promising but didn't stay the course? Or perhaps we fared better with returning/continuing titles (see our other article).
Demelza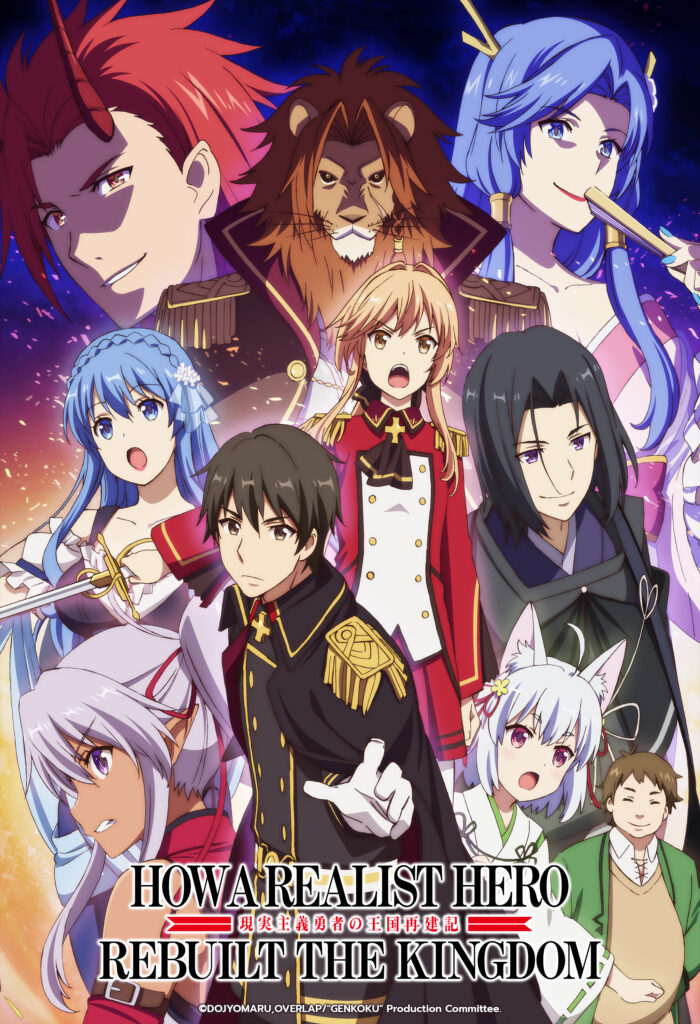 The Summer Season brought with it an anime adaptation of the light novel series How a Realist Hero Rebuilt the Kingdom, which I honestly never thought would happen, given the fact the title isn't all that popular in Japan. Handled by studio J.C Staff, the anime has had the best of both worlds since it has the animation and cast to build on an already strong base.
Unlike other isekai, Realist Hero sets itself apart by not having protagonist Kazuya become some kind of hero who's here to save the world. Instead, he's forced into the role of king thanks to his vast knowledge and suggestions which may save the Kingdom from ruin. The nice thing is that Kazuya doesn't have to do it all on his own, he has Princess Liscia as well as the retainers he picks to help keep him on track and those characters are as much the protagonist as Kazuya is. Everyone has their own strengths and weaknesses and the series is very good at showing the group working together to overcome them.
Since Realist Hero is a political drama it's a dense read and the anime only got partway into Volume 3 of the light novels, but thankfully the anime will have a Part 2 beginning in the new year so we don't need to say goodbye to these characters just yet. And personally, I hope there will be plenty more to come after that…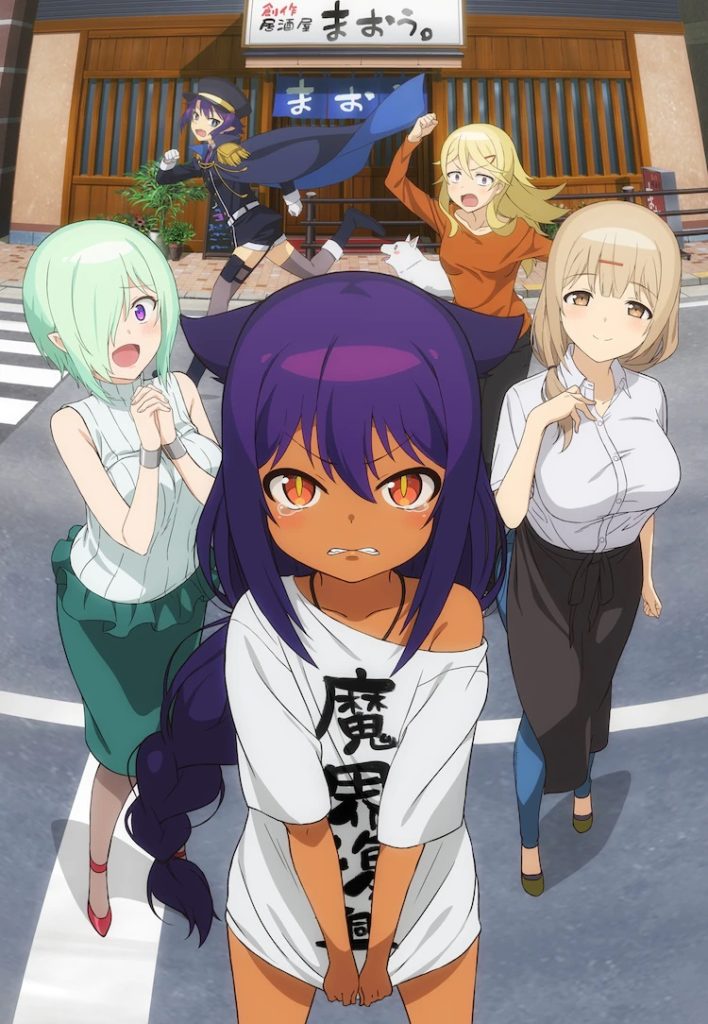 But if you aren't in the mood for something as heavy as Realist Hero, then my other recommendation this season is The Great Jahy Will Not Be Defeated! which follows the story of Jahy. She used to be the number-two ruler of the Dark Realm before a magical girl came and destroyed the mana crystal holding it together, but now our hero finds herself living in Japan with little money to her name and working in a bar. While eating a pitiful dinner of beansprouts, Jahy dreams of the day she can gather enough mana crystals to restore the Dark Realm but while she's stuck in her rundown apartment and in the form of the child no less, this may take quite some time to accomplish…
The Great Jahy started late this season and so is only at 9 episodes currently and due to run for 20 in total, so the show will be following us into the Autumn Season. Frankly, I'm happy we'll get to see so much more of Jahy's adventures since this show is a hilarious comedy filled with a quirky and likeable cast. Jahy spends most of her time being mothered by the store manager of the bar she works at, but her landlady also has a sweet spot for her despite Jahy's repeated refusal to pay her rent. Coupled with the arrival of Druj (one of Jahy's subordinates from the Dark Realm) and the Magical Girl lurking around town, there is plenty to keep the audience entertained so far.
Although the protagonist has a bratty streak to her personality, she quickly opens up enough for us to care about her. She has a softer side even if she doesn't want to lean on anyone for help and, given her pitiful living conditions, it's not hard to feel sorry for her (even if she does bring some of the misfortune onto herself). So this one is highly recommended to comedy fans and I'm sure by the time it comes to an end you'll be just as charmed by it as I am.
How a Realist Hero Rebuilt the Kingdom is available on Funimation while The Great Jahy Will Not Be Defeated is available on Crunchyroll. 
Sarah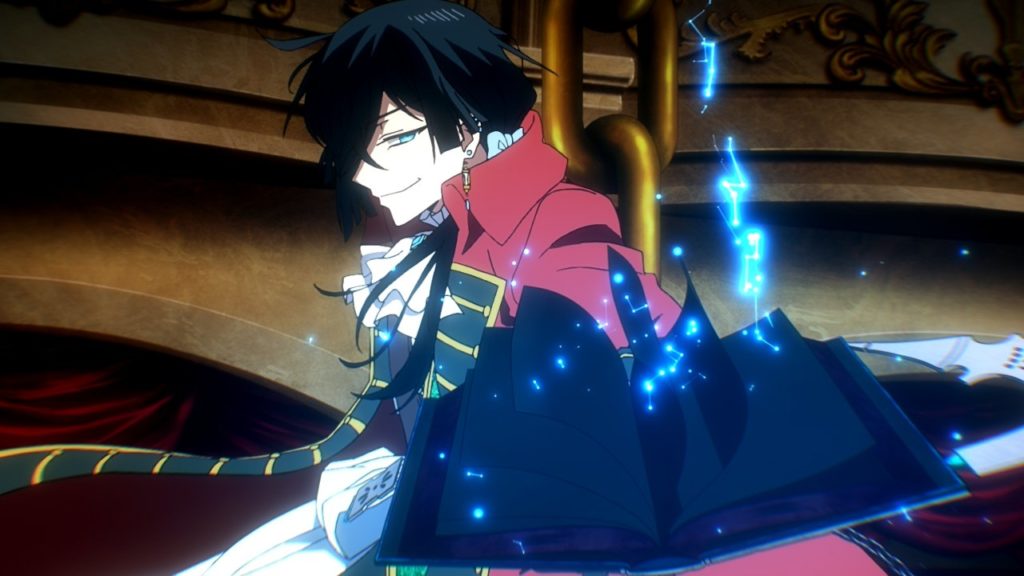 On the glass half-full side, steampunk vampire extravaganza The Case Study of Vanitas has continued to intrigue and enchant. It's stayed extremely faithful to the manga, bringing the original black-and-white artwork to life in glowing colours and using Yuki Kajiura's atmospheric music effectively. Mangaka Jun Mochizuki makes free use of French history and folklore, giving the Chasseurs, the religious order dedicated to hunting down vampires, the names of the legendary paladins from the medieval Chanson de Roland: Roland, Olivier, Astolfo – and a secret base below Notre Dame in the Catacombes. Pitted against them is Vanitas (who bears the powerful Book of Vanitas and represents his mentor, the enigmatic Vampire of the Blue Moon). Fate has thrown him together with Noé  Archiviste, an impressionable and good-hearted young vampire with a special gift who is visiting Paris for the first time at the bidding of his mentor. But who is their real enemy? The godly Chasseurs – or the sinister forces of Charlatan seeking to wreak havoc by stealing vampires' true names and sending them mad?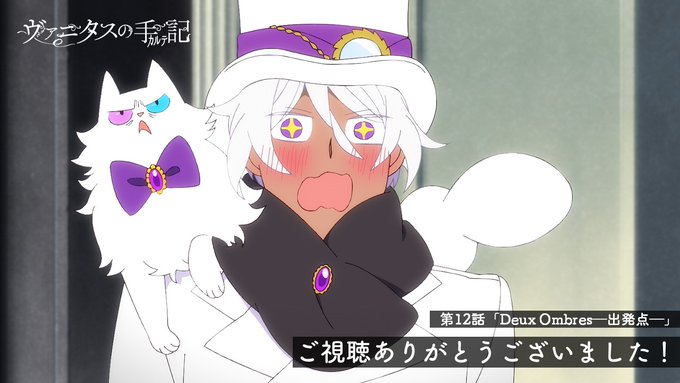 The shots of Paris are unashamedly gorgeous, as are the Jules Verne-ish steampunk inventions that remind us this is not 'our' nineteenth century world. The Case Study of Vanitas is not afraid to emphasize the sensual side of a vampire's desire to suck another's blood and Jun Mochizuki has created some intriguing variations on the vampire mythos. These vampires can walk about in daylight and eat human food (tarte tatin is Noé's favourite) – they are born, not made and they are very definitely not undead. But there are, of course, dark forces at work and not everyone can be trusted. Probably, no one can be trusted, it's a story by Jun Mochizuki (Pandora Hearts) who excels in twisted storylines and motives, while sprinkling the narrative with many amusing and moe little moments to lull the poor viewer into a sense of false security. The series has a skilled Japanese cast (I haven't heard the Funimation dub yet) and if you don't mind the mangaka's predilection for teasing all manner of LGBT+ relationships but rarely committing, you'll be thoroughly entertained!
Coming up next in the second cour in January 2022 is the terrifying legend of the Beast of Gévaudan – or, more accurately, Mochizuki-sensei's unique take on the monstrous wolf. This involves leaving Paris for la France profonde and some dazzling winter snow scenes. Can't wait!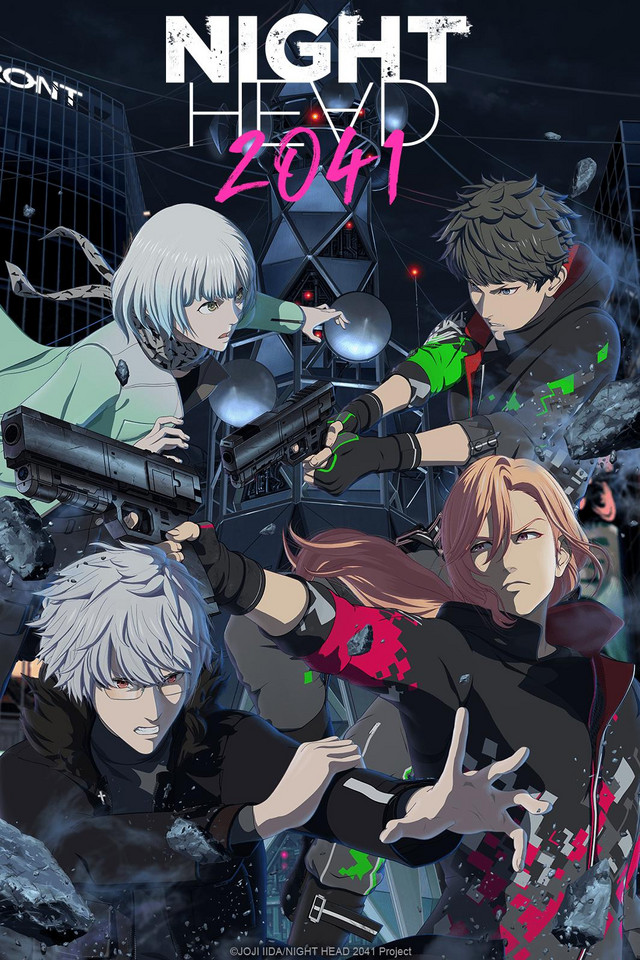 But which other series would be my other 'new' choice?  Water polo-centred RE-MAIN (Funimation) vied with CG sci-fi thriller NIGHT HEAD 2041 (Crunchyroll). Both managed to impress, the former pulling a surprising plot/character twist two-thirds of the way in that turned this likable but somewhat predictable sports anime in a new and unexpectedly dark direction. I'm not usually a fan of CGI in anime but NIGHT HEAD 2041 used both character designs and impressive sfx to bring this tale of two pairs of brothers gifted/cursed with psionic powers to vivid life. It's tautly constructed and also has one of the best EDs of the season: EDEN by Myuk.
But in the end, my unexpected favourite was Funimation's The Duke of Death and His Maid (also renewed for a second season). This also uses CGI which is not amazingly well done, meaning that the voice actors are to be praised for bringing the characters so vividly to life in spite of the animation. The backgrounds are made to look like canvas in an oil painting to enhance the olde worlde feel which sometimes works and sometimes doesn't. The story (based on an ongoing manga by Koharu Inoue) tells of a young nobleman who lives apart from his family, attended on only by an elderly butler, Rob, and a very attractive blonde, blue-haired maid, Alice. The Duke has been cursed in childhood by a witch who cruelly decreed that everything and anything he touches will crumble to dust. Alice and the Duke are in love but she spends much of her time teasing him, flashing her generous bosom, raising her skirts etc. causing him to blush, get flustered, even run away. This little ritual is about as close as they can get to any hope of consummating their feelings for one another – but both are determined to find out who has laid the curse and get them to reverse it. In this, the two are helped and sometimes hindered by a witch and a wizard they meet, inexperienced red-haired Cuff and her mentor/protector, the philandering Zain. In the meantime, the Duke is frequently visited (against their stern mother's wishes) by his younger sister Viola and his younger brother Walter, who is rather too keen to inherit the dukedom.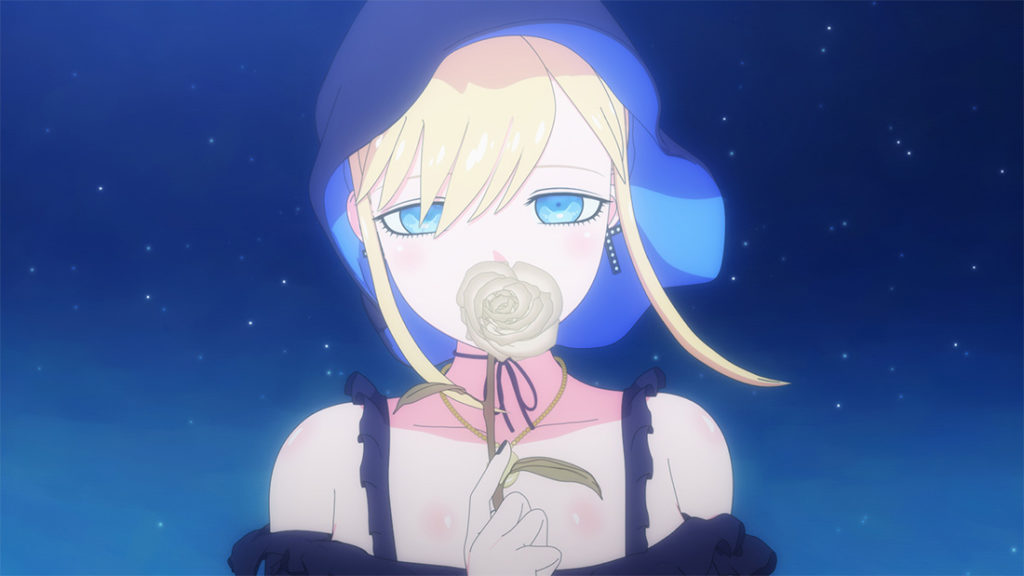 But that's it – so far. Well, a number of plot lines are quietly bubbling under: who is the witch who cursed the Duke and what was her motive? Is there a connection with Alice's mother who was once a high-ranking servant at the main house? Who is watching the Duke's mansion and why? What about the Duke's mother? In its own way, The Duke of Death and His Maid is charming. It's worth it just to watch the relationship evolve between the Duke: earnest, kind-hearted, easily flustered, musically gifted (he composes and plays the piano) and Alice: wise beyond her years, though clever at hiding it, compassionate toward the Duke, clever too at devising all kinds of ways to distract him from his plight. The delightful OP is one of the best this season with the VAs for the Duke and Alice singing a duet (warning: it's also a very catchy earworm – you'll be singing it for days after watching!) "Mangetsu to Silhouette no Yoru" by Natsuki Hanae & Ayumi Mano.
At first, I found the way Alice constantly provokes the Duke to be unsubtly done (understatement) – but there was something about his predicament that invited continued viewing; all the echoes of fairy tales, witches and curses proved compelling enough to keep me coming back. And the series gets better. There are one or two bewitching scenes when the Duke plays and sings a song he's written to Alice – or when they dance together without ever quite touching that prove the series' worth.
In spite of my jaded feelings this summer, the studios must have been doing something right, given the number of series returning soon for second seasons: The Duke of Death and Vanitas among several others.
The Case Study of Vanitas, RE-MAIN and The Duke of Death and his Maid are all streaming subbed and dubbed on Funimation; NIGHT HEAD 2041 is streaming on Crunchyroll.
HWR
Though this season offered a few continuations, I found myself enjoying the newer offerings too and having more mixed responses to others.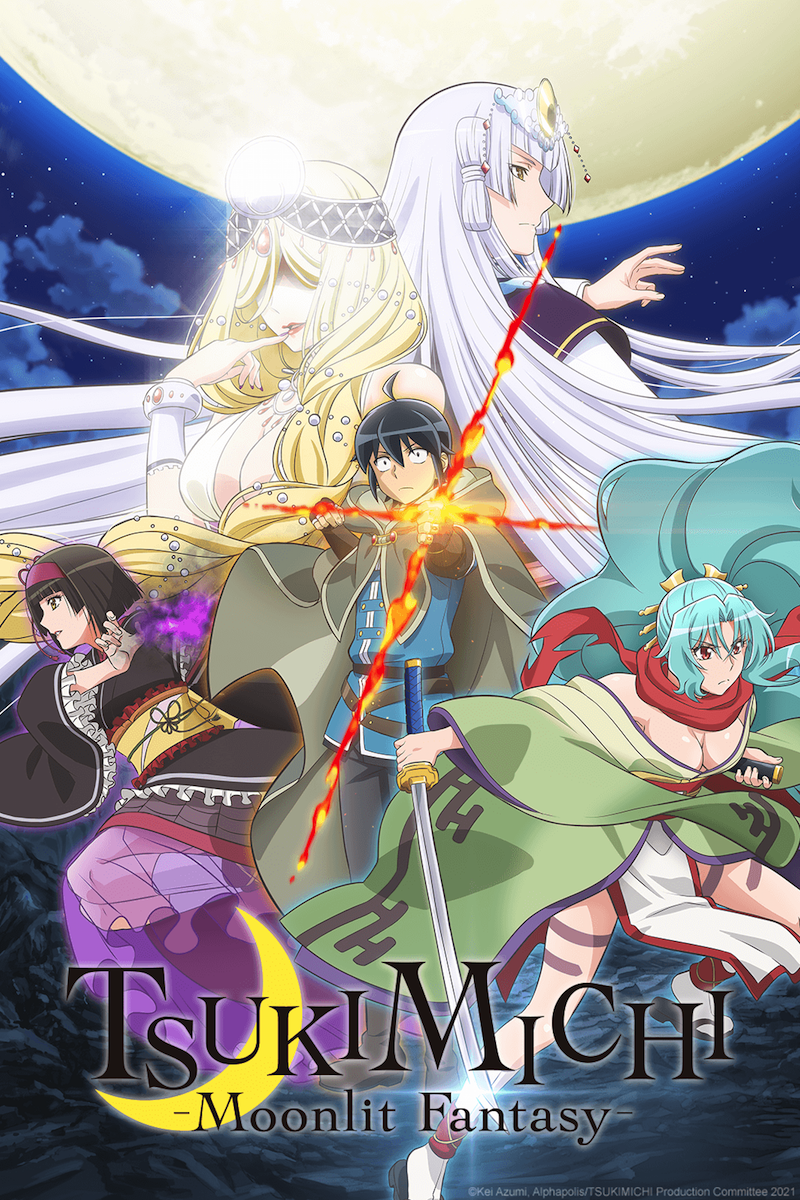 TSUKIMICHI -Moonlit Fantasy- offers a more parody focused take on the isekai genre, whilst also focusing on its characters and scenarios. Makoto is a likeable enough underdog lead, and his cohorts in Tomoe and Mio were enjoyable enough characters also, even if their antics were a little too obsessive towards Makoto at times.
The series also lent itself to some darker moments as well which I won't spoil here, and I was happy to hear the announcement for a second season in the future too.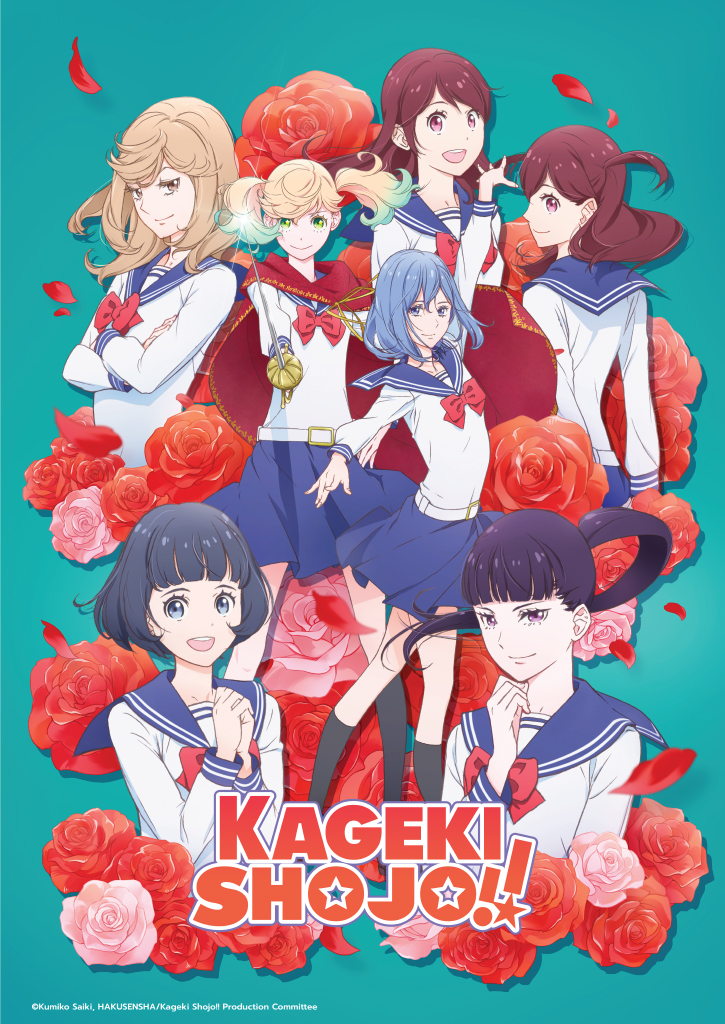 Kageki Shojo!!, meanwhile, offered a solid drama outing for the season, giving some nice character developments to its fairly sizeable cast, whilst also providing a pair of leads in Sarasa and Ai whose personalities contrasted well. allowing both tension and a growing chemistry throughout.
I will say that I would have liked another episode or so for the ending but this is a series for which I'd be interested in reading the manga for, as I want to see how these characters develop their skills and acting styles.
Elsewhere, I found myself having more mixed responses to the likes of The Detective is Already Dead, which gradually became worse each week due to its plot developments, and a bit underwhelmed with The Idaten Dieties Know only Peace and how it ended, especially after the colourful and often lively presentation that preceded this.
To end on a positive note, though, I was also pleasantly charmed by The Duke of Death and His Maid which is deserving of its second season and was very sweet throughout. I am also engaged in the story for The Aquatope on White Sand and look forward to following how the narrative develops after the events of the first half of the series.
TSUKIMICHI -Moonlit Fantasy- is available to stream on Crunchyroll whilst Kageki Shojo!! Is available to stream on Funimation.
Onosume
This year's Summer Season has been filled with a few hits and plenty of misses, but arguably the star of the show was Kageki Shojo!!, Pine Jam's adaptation of Kumiko Saiki's manga about a group of teenage girls who enrol at Kouka School of Musical and Theatrical Arts, all hoping to become the next stars of the stage.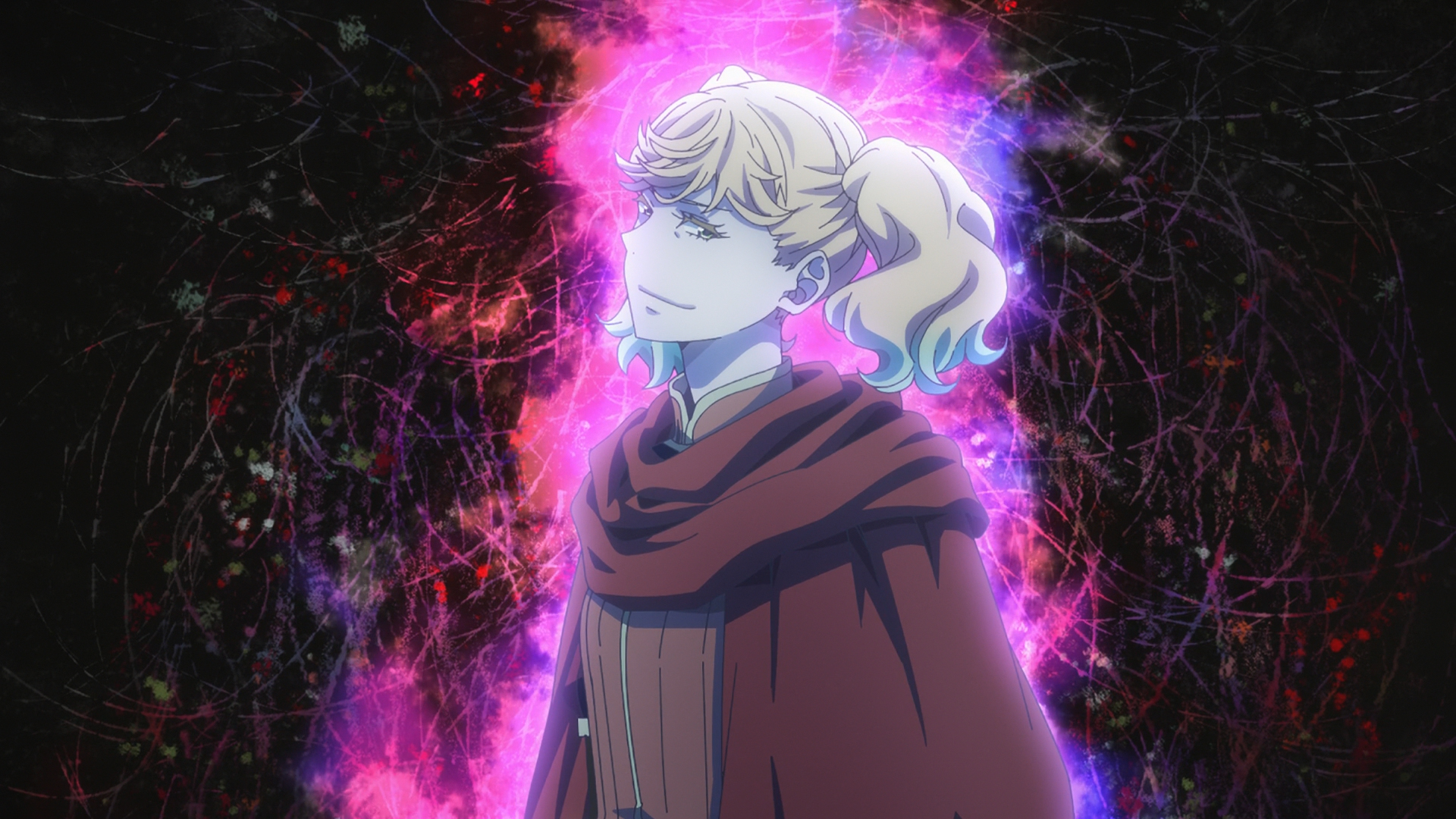 The show ultimately succeeds by taking a very charming cast of characters and pairing them with a moving story filled with rich character development, as we get to see not only the trials and tribulations of the girls working to become actresses, but also their backstories and how they got to this point.
As I covered in our season preview, the character drama can be rather dark at times, and could have used a few content warnings, but is overall really well written with some powerful character moments. I personally found Sarasa's story to be the most engaging, as she tries to find her way in a more western style of theatre, struggling to move away from kabuki's style of inheriting your role and position from your predecessor. She is a really enjoyable character to watch, as her eccentric and outspoken personality tends to get her into a lot of trouble, but in a very nice way.
It's not just all Sarasa though, as the show also finds time to build up the rest of the first-year class, with a range of beautiful and well-thought-out episodes that establish the rest of the cast as strong rivals in other ways and really open them up, so you've got a choice of characters to root for in the big set-piece final couple of episodes. Let's not forget the second years either, some of whom can get really venomous in their rivalry with the first years!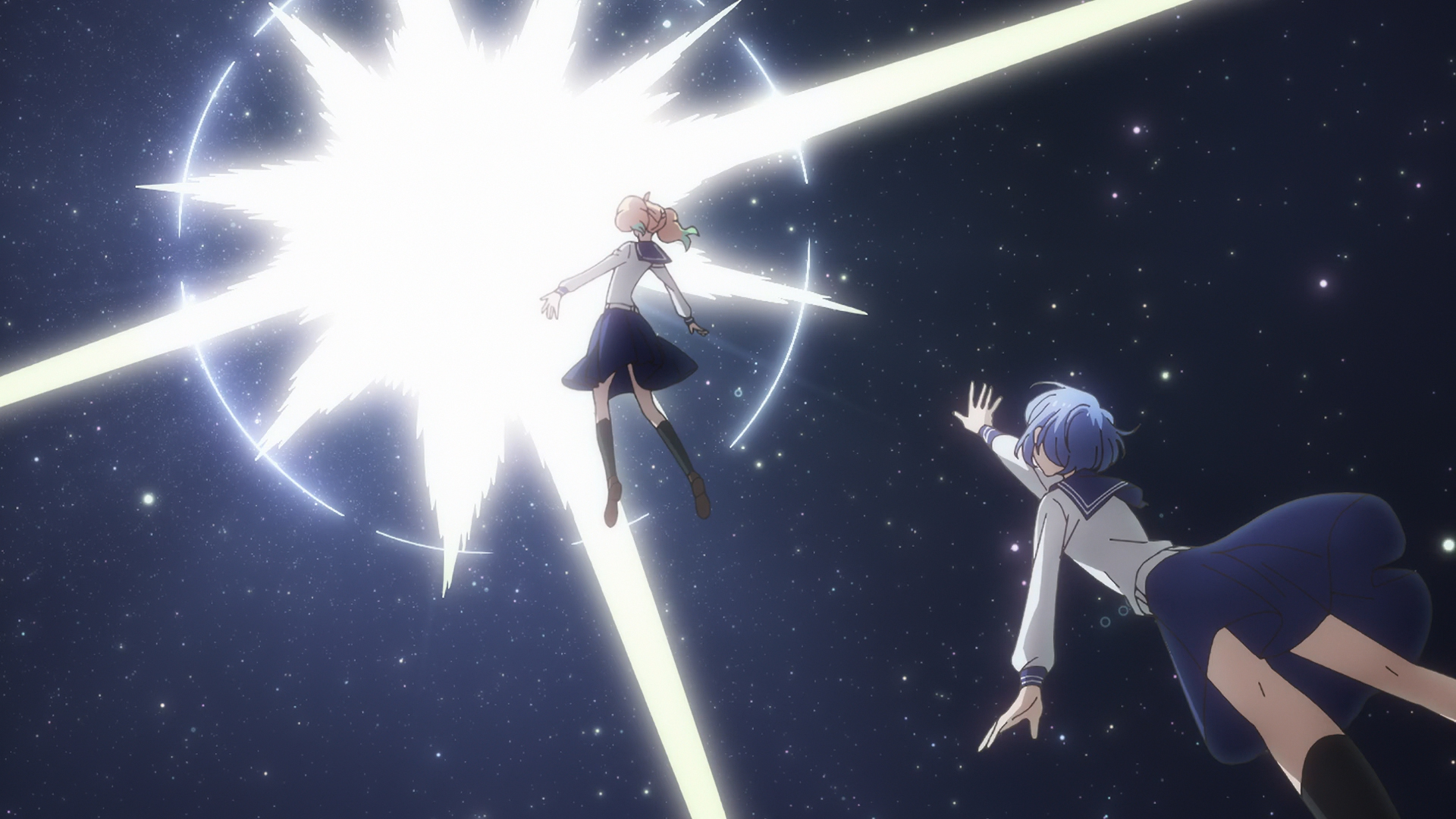 It also has a great look and feel, with a very pretty art style and strong character designs, while the soundtrack is often really on point with what the show is trying to achieve (inserting the opening bars of Rossini's "William Tell Overture" during a the school's sports festival relay made me laugh, for example).
The only real downside to the series, as HWR mentioned above, is that it cuts off at an awkward place where it doesn't show us the event that it had been putting everything towards in those last couple of episodes. But you've got to have a hook for getting into the source material I guess, although I must say that this was always going to be the case for me personally anyway with how this show has hooked me in.
Nevertheless, this is a great show and I'd highly recommend checking it out, no matter if you are into theatre-inspired shows or not. Just be careful with the opening episodes with their potentially upsetting content.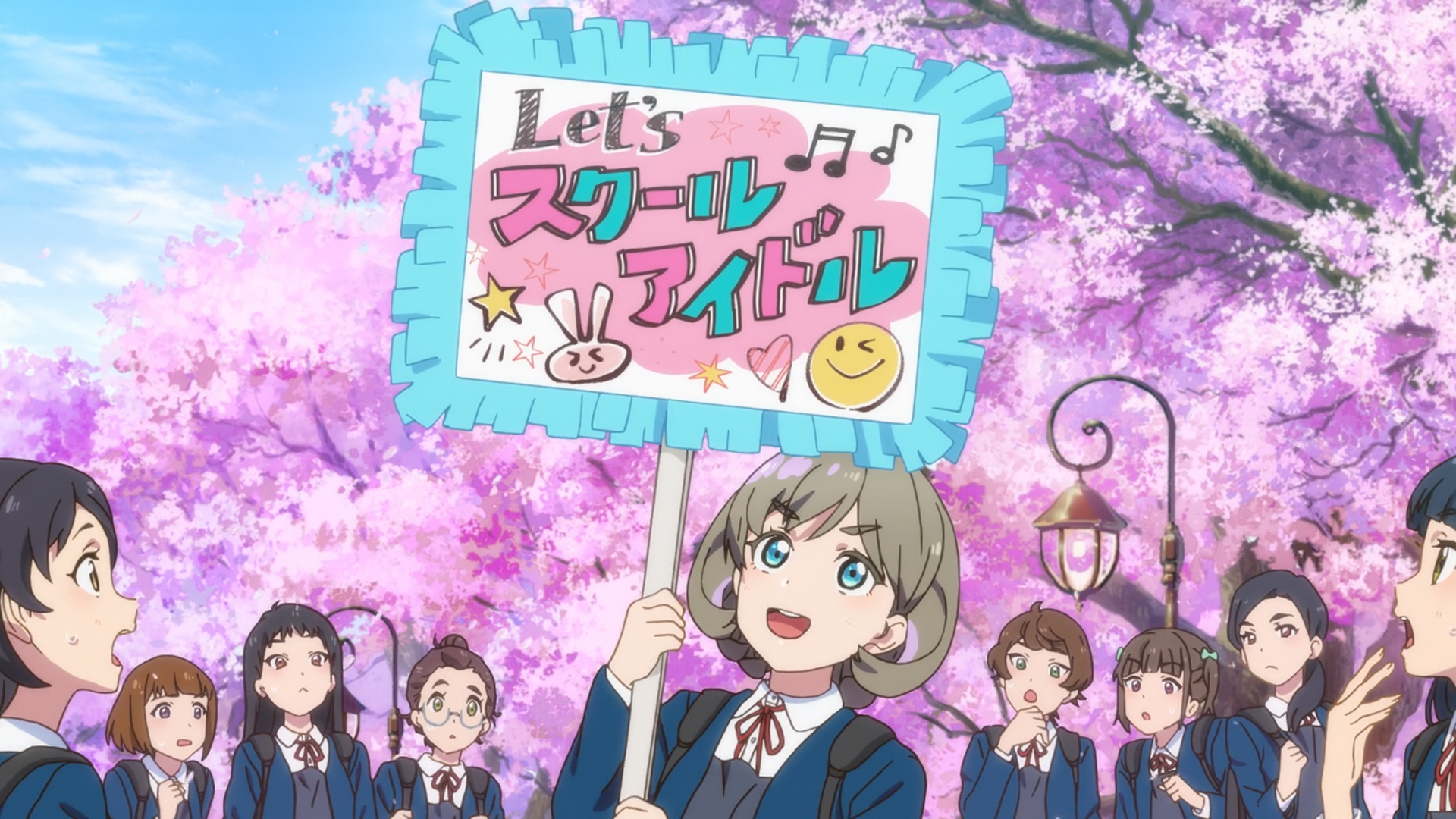 Elsewhere, my most highly anticipated pick for this season was Love Live! Superstar!!, which has definitely had a bit of a shaky start with the franchise's latest iteration suffering from both technical and narrative problems, plus delays due to the Olympics and Paralympics, which have all left me feeling rather mixed on the series.
To be fair, the technical issues haven't been the show's fault, instead landing at the feet of how it's being broadcast in Japan with the franchise's move to NHK. With the broadcaster focusing on the biggest sporting event of the year, it's understandable they would move their programming around, while the problems in getting the show up on Crunchyroll have largely been outside of Anime Limited's control, due to materials arriving at the very last minute. However, it doesn't stop these things from being frustrating when you're trying to keep up with the franchise at large where there are livestreamed chat shows, news updates and live performances on a regular basis that reference back to the events in the show.
Technical issues aside and bearing in mind it hasn't finished yet, I think the show could have been great but gets stuck in the same old narrative formula that formed the basis for the original series and Sunshine!! which hampers the story that Superstar!! is trying to tell.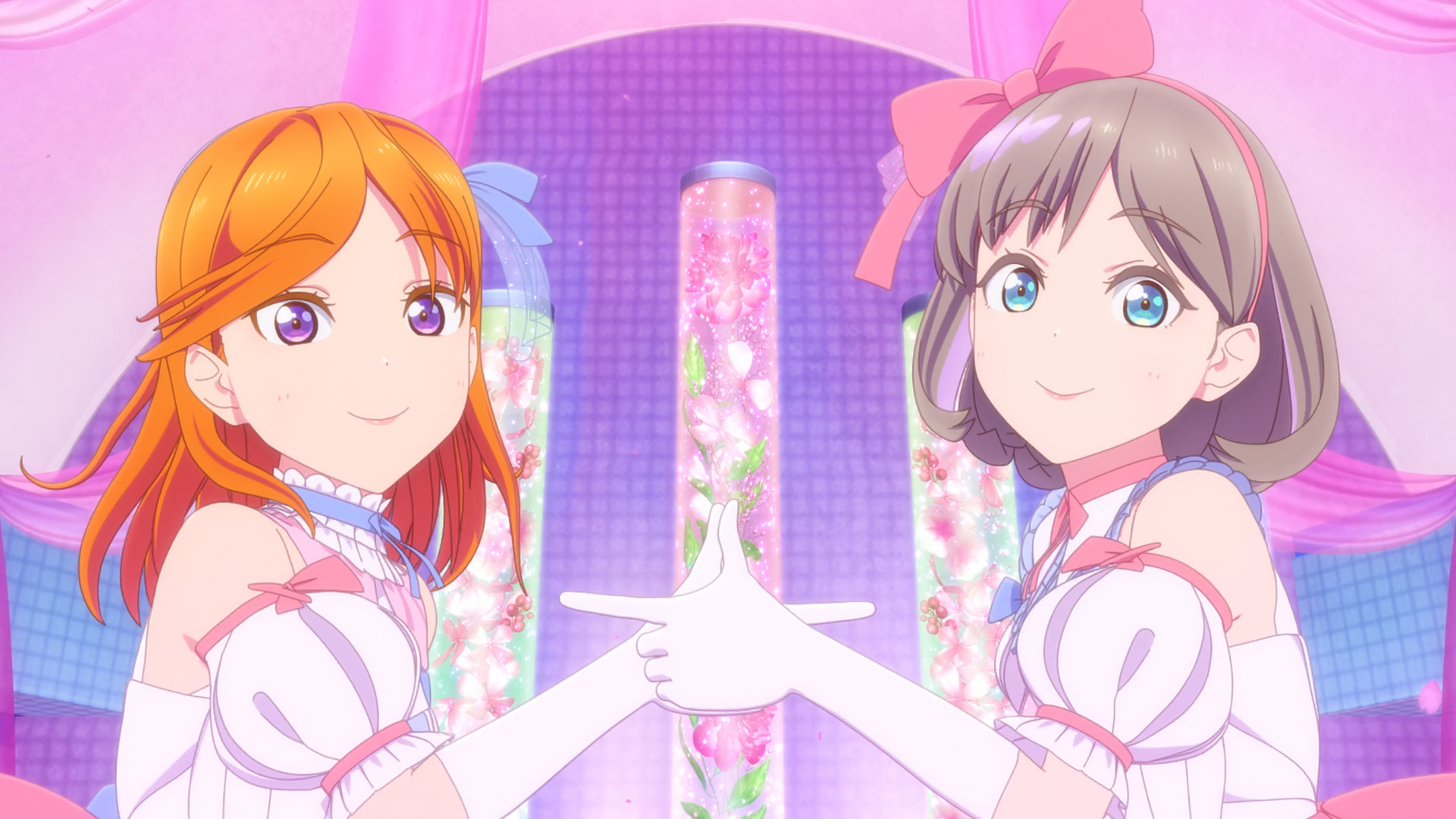 Under the surface it does some nice things, as we see a more personal approach to the characters compared to the rest of the franchise. There's a greater focus on each of the girls' personal growth as they challenge themselves in achieving their dreams, while opting for a cast of five rather than nine gives the show more time to flesh each of them out. It does still follow the standard character templates though, so as fun as some of the character moments are, you can probably find something similar in either Sunshine!! or the original series. There's also a plot thread around the school itself being divided between the elitist music programme and the general curriculum, where students of the latter feel discriminated against. With the theme of the series being connecting people through music, I wish it had played this up a bit more and made it the focal point as I think it would have offered that different touch that could have moved it away from the central formula that it couldn't resist falling back into.
I will say that keeping it familiar with that formula works in a way that it becomes a good jumping-on point for newcomers, however older fans may easily get frustrated by it throwing in the same old plot points for the third time. It makes me appreciate what Nijigasaki did a lot more, as while that still had some issues, it felt a lot fresher than Superstar!! does. At this point I have to wonder what the writers were thinking, as they clearly had new ideas, but the overall show just fails to execute them due to this reliance on a formula that really needs a shake-up.
The overall production though is excellent, carrying forward the franchise's comedic beats and musical style with some superb-looking art and animation. The setting is a fun one, and it's great to see them playing around with Harajuku, particularly at this difficult time where in real life the area has been devastated by the pandemic with a lot of stores being forced out of business. The music is pretty solid and well-produced with some impressive animated sequences, and although I haven't found any big hits in Liella!'s repertoire, they're still very enjoyable to listen to. And as a final touch, there's plenty of Easter eggs for long-time fans, with it particularly falling back on the original series with things such as "Honoka Coffee" and a moving company that uses an alpaca in its logo.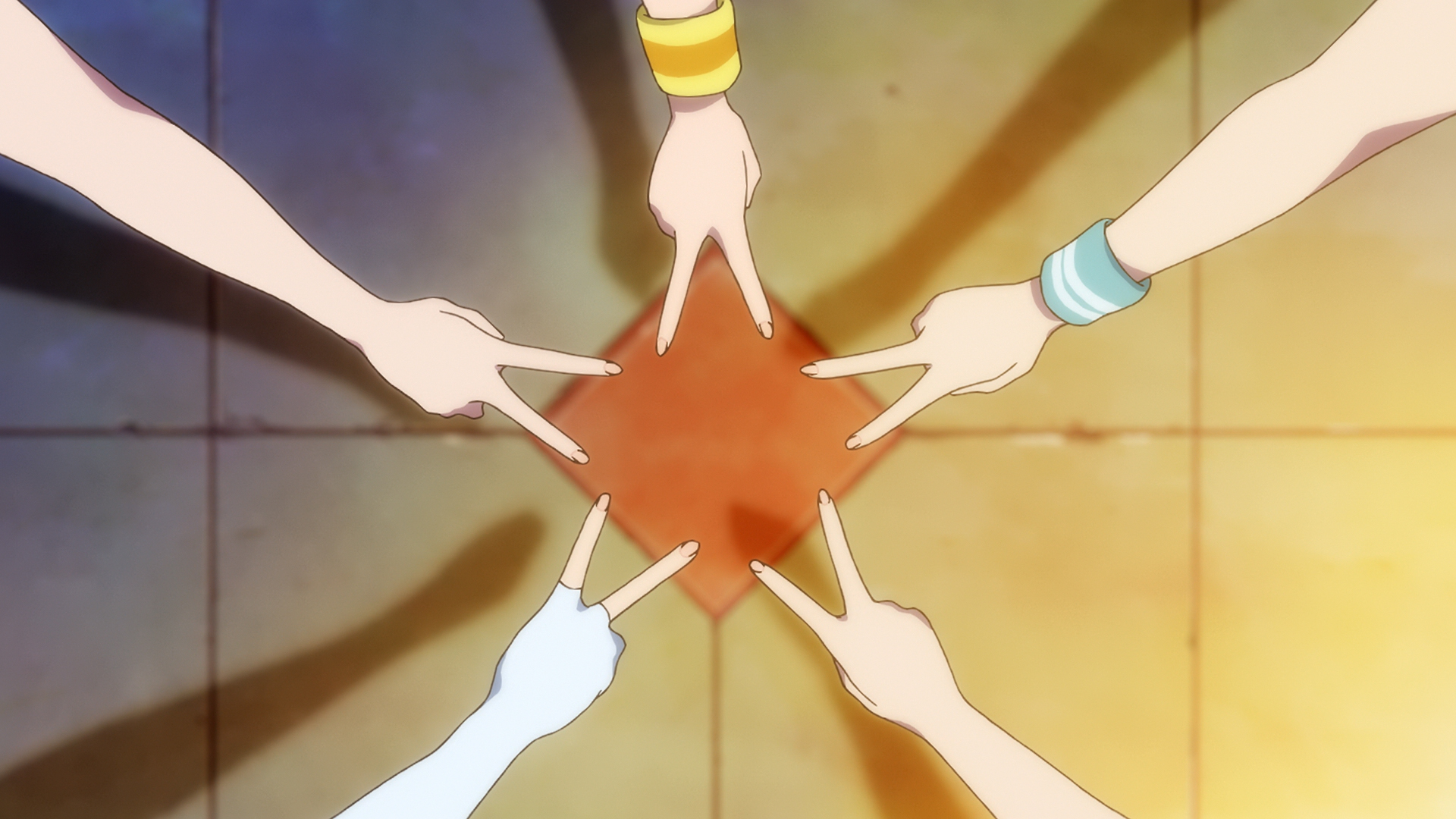 Overall, I think this is my least favourite Love Live! entry, mainly due to the established formula feeling very tired at this point, but there is still a lot to like about it and I would encourage anyone who hasn't seen any Love Live! before to give it a go. Existing fans however may want to wait until the entire thing is wrapped up to see how it fares at the end. At the rate the story is going I'm also expecting a second season for it, which may offer it a chance to unshackle itself.
Kageki Shojo! is available on Funimation while Love Live! Superstar!! is available on Crunchyroll.
Josh A. Stevens
Why do I keep doing this to myself? I let myself be blown away by an anime's premiere and then look forward to each subsequent episode with expectations that the series will never meet. I call it "Izetta Syndrome" after 2016's Izetta the Last Witch opened with one of the strongest premieres I've ever seen, only for the historical fantasy to lose focus as it went on, to end up just being "okay". This season, it is with disappointment that the series I have to diagnose with Izetta Syndrome, is Remake Our Life!
Remake Our Life! is the story of Kyouya Hashiba, who after his chance of a big break in the gaming industry ends in bankruptcy, wakes up 10 years in the past right as he makes a crucial decision: whether to attend a standard university like he did before, or attend the creative arts school of his dreams. This time, Kyouya enrols in the Ōnaka University of Arts and finds himself learning alongside creatives destined to become a celebrated "Platinum Generation": the illustrator Aki Shino, the singer Nanako Kogure, and light novel author Tsurayuki Rokuonji. With these inspiring figures around him, Kyouya becomes determined to ensure that this time, his life works out differently.
The series' double-length premiere really did a great job of easing me into Kyouya's desperate headspace, and the assignments and challenges he faced made me nostalgic about similar experiences I had on my film studies degree. I felt a connection to Kyouya's path, and I love series about creative people. I was hoping that a narrative thread where Kyouya encouraged Nanako to explore her passion for singing would be a sign of things to come, but… even back then, I was concerned. While there was notably less fanservice as the series went on, that creative spirit certainly ended up taking a backseat once the female characters all gradually realised that they had feelings for Kyouya.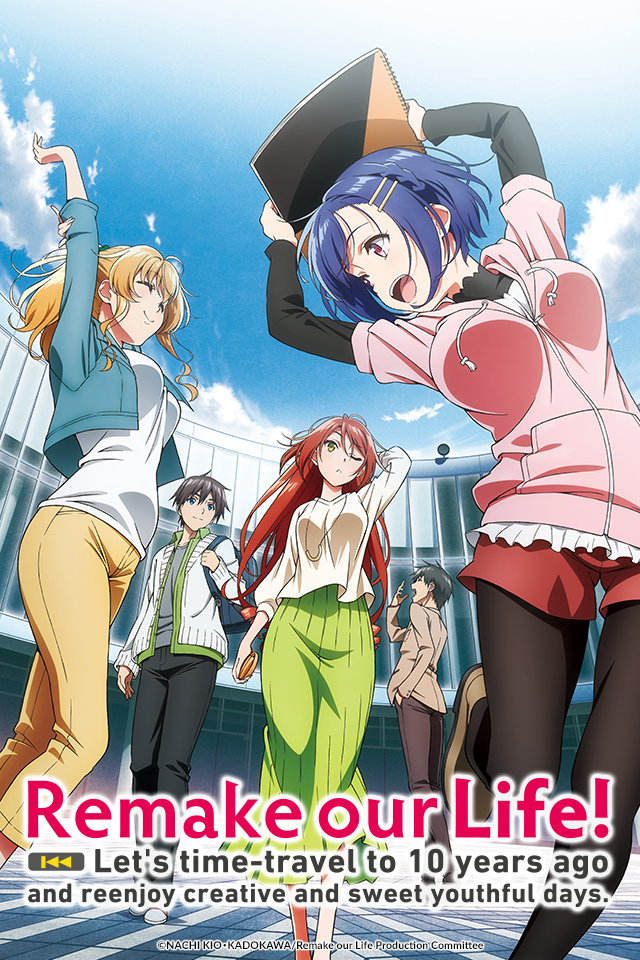 Remake Our Life! brought to the table some interesting ideas in its second half, such as asking whether Kyouya's interference might actually be stifling the creative talent around him, and jumping him forward ten years into the future where he seemingly has everything he ever wanted. However, these ideas never went anywhere satisfying. The main reason for this is what I see as the series' biggest flaw: Kyouya himself. Due to earlier occasions of him using knowledge gained in his previous life to overcome certain obstacles, everyone basically thinks that he's amazing, and can overcome every challenge. In one episode, I counted three different characters gushing about how great he is, and the problem is they're right. Kyouya would either just waltz into a scene knowing the answer, or happen upon it with little difficulty. It honestly made him a boring character to follow.
The one time where Kyouya is really blindsided by a problem, is also given an unsatisfactory and confusing conclusion. The last leg of the series really felt like Studio Feel had to rush the narrative to a suitable stopping point that, despite not exactly ending on a cliffhanger, really felt like a "read the light novels" ending. During this rush, certain important details were also skipped, such as why a certain character was aware of Kyouya's time-hopping shenanigans. Maybe the answer wasn't given at that point in the original light novels, but without them being available in English (at time of writing), I can't say with any certainty whether this was an adaptation issue.
To be honest, Remake Our Life! ended up being fine. It wasn't as amazing as I initially thought it would be, but it was enjoyable enough to not be bad. That's okay for a lot of seasonal anime, but what makes how Remake Our Life! ended up so disappointing, is that it could have been so much more.
Remake Our Life! is currently available streaming on Crunchyroll.