What We're Watching in Autumn 2021
How many new series have started streaming in the Autumn 2021 Season? (ANN have logged at least thirty-eight so far, although that includes several titles returning for second, even third seasons, but new, they're all definitely new!) And – the million-yen question – are any of them worth watching? There's no way our dedicated but bleary-eyed writers here at Anime UK News will be able to cover them all, but we'll do our very best to present a selection of the titles that have caught – and held – our attentions. For the first three episodes, at least… beyond that, who knows?
What's caught your eye? Let us know!
Onosume
The 2021 Autumn Season continues this year's trend of being a resurgent one for idol shows, with two in the line-up that I am keeping a close eye on to see if they can overcome the other trend of them being disappointing in one way or another.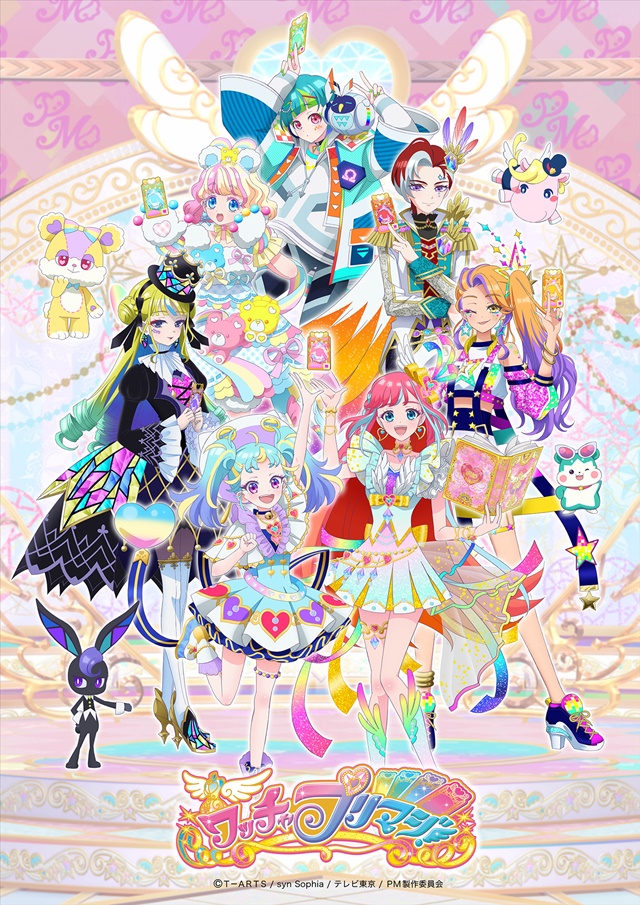 The first of these is Waccha PriMagi!, the latest entry in the long-running Pretty idol franchise by Takara Tomy, Syn Sophia, Tastsunoko Production and DongWoo A&E, which began with Pretty Rhythm in 2010/11 and has been followed by multiple sequels and spin-offs including PriPara, King of Prism, and Kiratto Pri☆Chan.
While each series typically has a certain gimmick to them, they all revolve around their main characters competing to become a top idol. In Waccha PriMagi! the gimmick this time around is magic, with idols from the human realm being partnered up with magicians from the magic realm to compete in the PriMagi Grand Festival and become the top star. The story follows Matsuri Hibino, a first-year middle school student who dreams of becoming a PriMagi star but is unsure about taking that first step and submitting the application form. That changes when she meets Myamu, a mischievous magician from the magic realm who encourages her to make her debut. Together, Matsuri and Myamu will have to compete against the top PriMagi superstars, including Matsuri's favourite idol Jennifer, who seems to have some dodgy dealings with the Omega Corporation in charge of everything.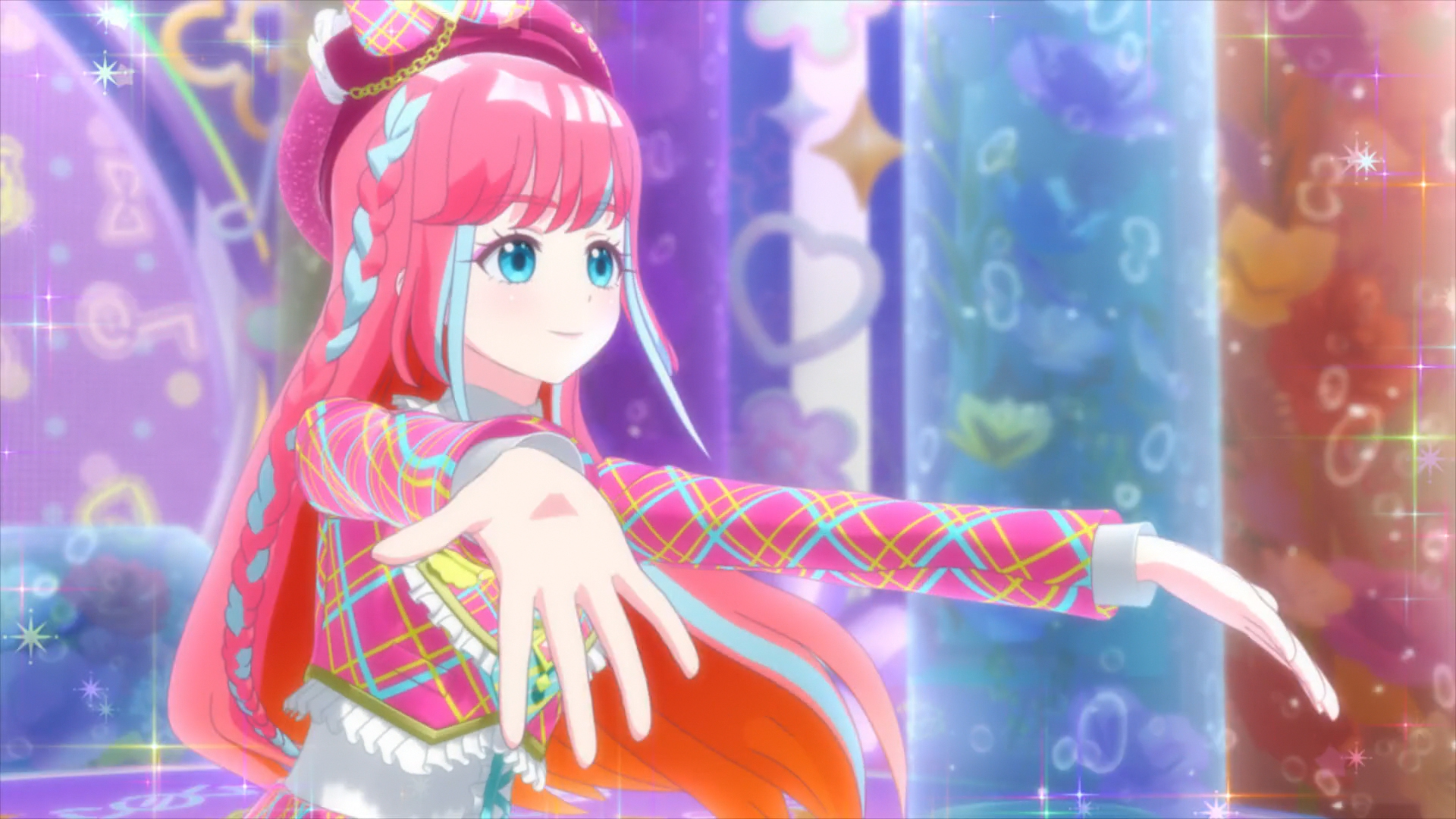 While Waccha PriMagi! is very much a children's cartoon, it's very easy to look past all of that as, going by the opening episodes, we are certainly in for a very fun time. If you are an existing fan of the franchise, you will feel right at home here, as it continues with the same overall style and comedic tone that made previous iterations such a blast to watch. You've got a bunch of fun, over-the-top characters all piling in on each other and forging friendships and rivalries, all staged on a bright and colourful setting that just pops off the screen.
The character interactions continue to be one of the franchise's main strengths, with this new entry giving us a strong combination between Matsuri and Myamu, although currently it's the latter that has been stealing the show with her cat-like antics. Matsuri herself isn't quite as on-the-nose as previous protagonists have been (you're probably not going to hear any "Kashikoma!" or "Yumekawa!" any time soon) but you can still feel her obvious love for music. The supporting cast are strong too, with some fun introductory scenes for rivals Miruki and Hina. Interestingly, there's no obvious unit trios this time around, with them seemingly taking the rivals route that Aikatsu Stars! followed for the initial part of its run, and I'm looking forward to seeing just how these rivalries develop over the course of the story.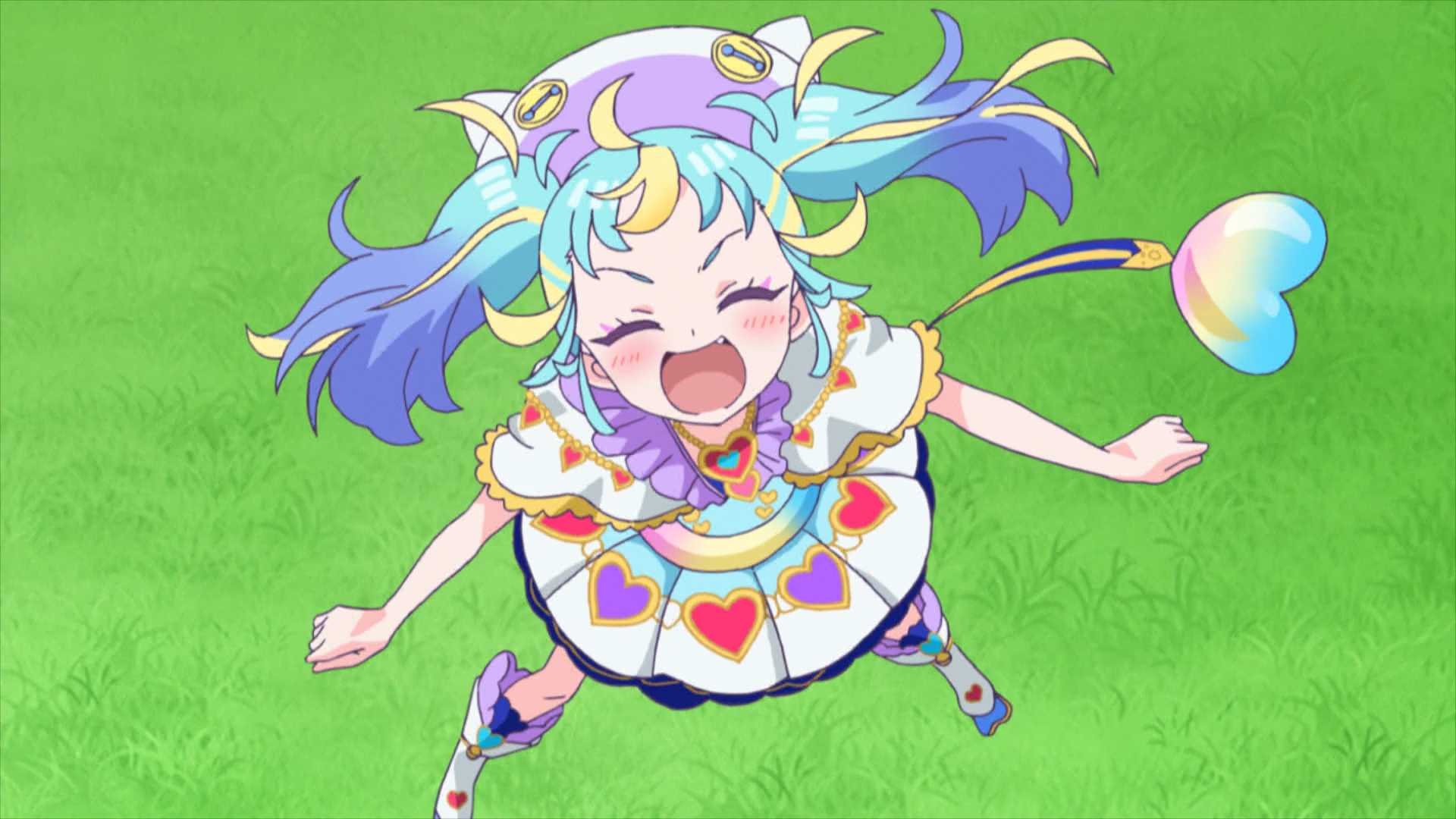 There have also been some strong musical numbers so far, and with TeddyLoid being involved, I'm confident that the music is in safe hands. The downside for music lovers with this franchise is that you do get a lot of repetition in the featured tracks, although it hasn't fallen into that trap so far.
If any of the above means nothing to you, then don't worry, as this is perfectly accessible to newcomers and makes no obvious reference to previous entries (except for one cameo, although the character in question is a franchise mainstay and in-joke). Let's just say you're probably in for a wild ride! And it's certainly a ride I'm looking forward to, as if its predecessors are anything to go by, this is going to be a very fun and colourful idol show that's worth watching.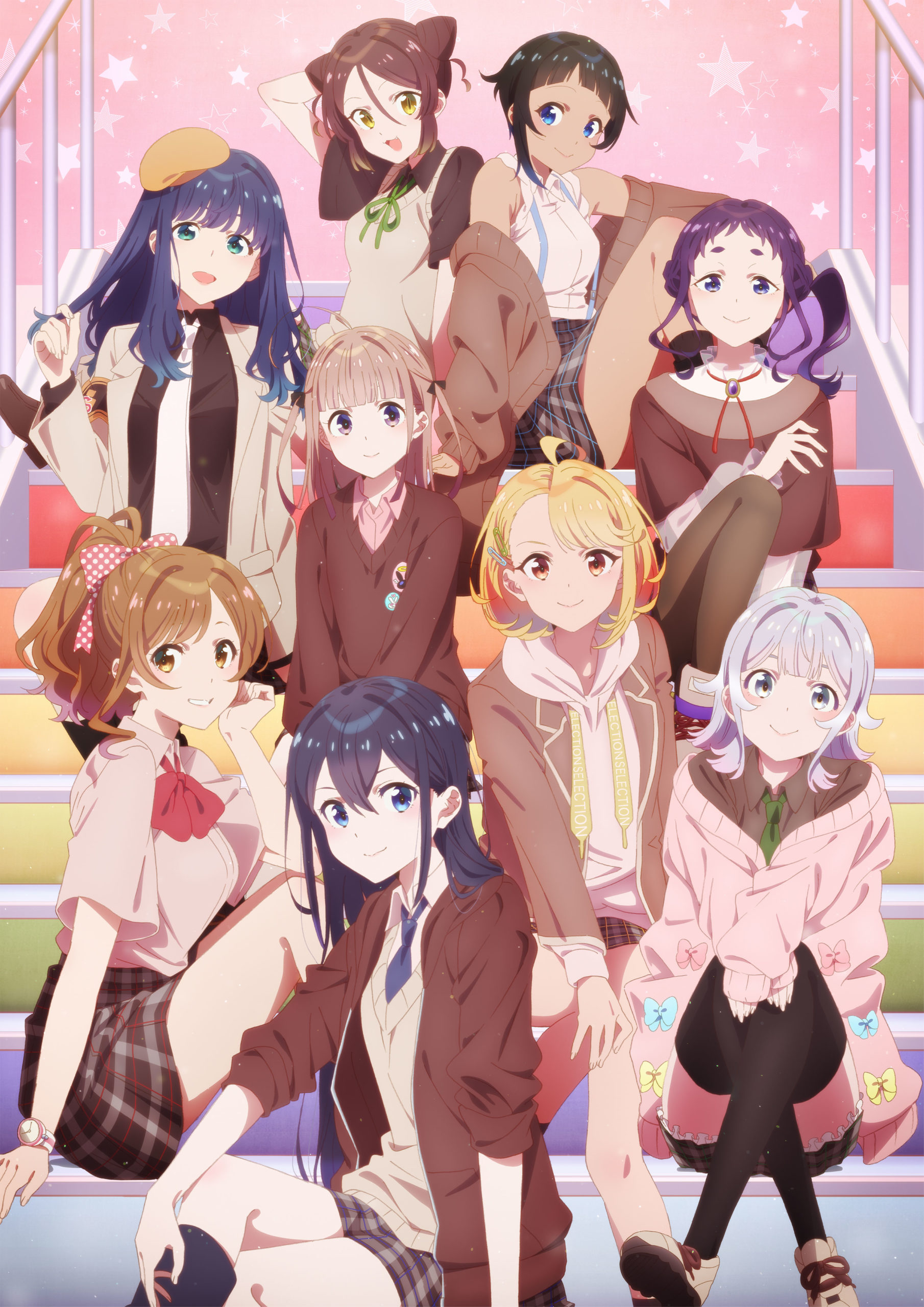 My other pick is Selection Project, animated by Doga Kobo and part of Kadokawa's Idol x Audition x Reality Show multimedia project. The series focuses on nine girls who are the finalists in "SELECTION PROJECT", a reality TV show (like The X Factor and so on) that sees aspiring young stars from around Japan compete to earn the right to grab the major debut as an idol. After initially failing to pass through the regional finals due to collapsing on stage, Suzune Miyama finds herself being dropped into the national finals after her rival Seira drops out in favour of Suzune, who Seira believes has a better singing voice. Now part of those nine finalists, Suzune must give it her all to ensure that she is the one selected for her idol debut, all in order to fulfil her dream of matching idol Akari Amasawa, whose songs got Suzune through a long period of hospitalisation during her childhood.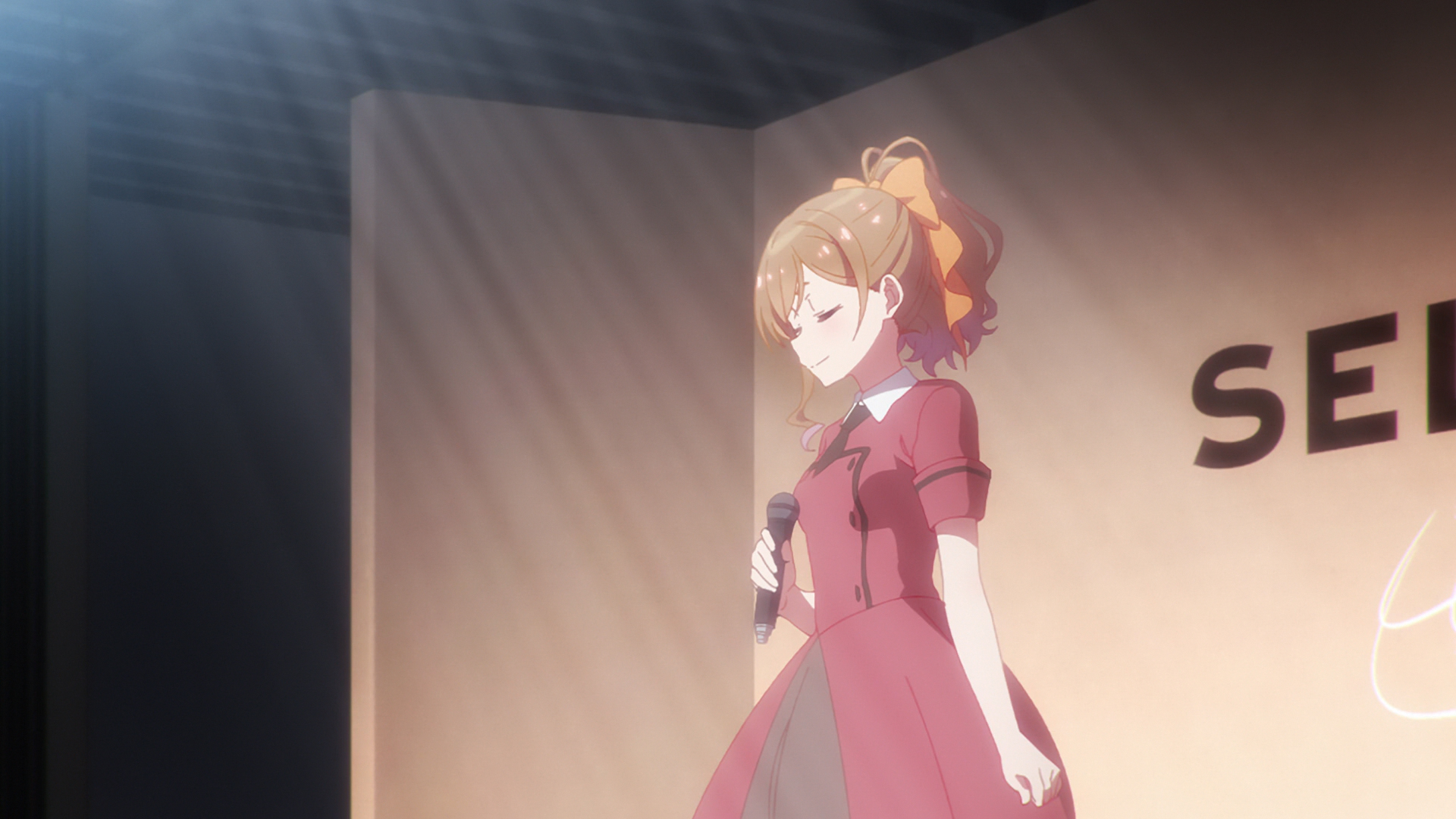 On the face of things, this series comes off as very similar to fellow idol anime Idoly Pride. Legendary idol who died in a car accident? Check. Legendary idol's tsundere younger sister who has hang-ups about how her older sister treated her? Check. Girl with a childhood disease who later gets a miraculous singing voice? Check. It's a bit of a hackneyed set-up, but when you get into the swing of things, it manages to differentiate itself well enough through its talent show concept rather than having the girls come from an agency or an idol school. It helps it achieve a better balance between the music and entertainment side and the character drama, especially when compared to Idoly Pride, which did the drama well, but felt rather lacking in the music department. And I certainly quite like the music here, with Suzune and Rena's performance in Episode 3 being the main highlight so far.
It doesn't look too bad either with some generally pleasing artwork throughout, and the character designs by Kanna Hirayama (Rent-a-Girlfriend) are pretty cute. They haven't gone too in-depth with the full cast so far, and while some of them are a bit buddy-buddy with each other, having them as rivals all aiming for the same prize does give the show a good sense of tension. This is something that MC Sumipanda (a guy dressed in a panda suit and excellently voiced by Daisuke Ono) is at least keen to capitalise on, as he plays up the rivalries between the girls and becomes something of a bad guy within the series, which makes him a fun and unpredictable character to follow.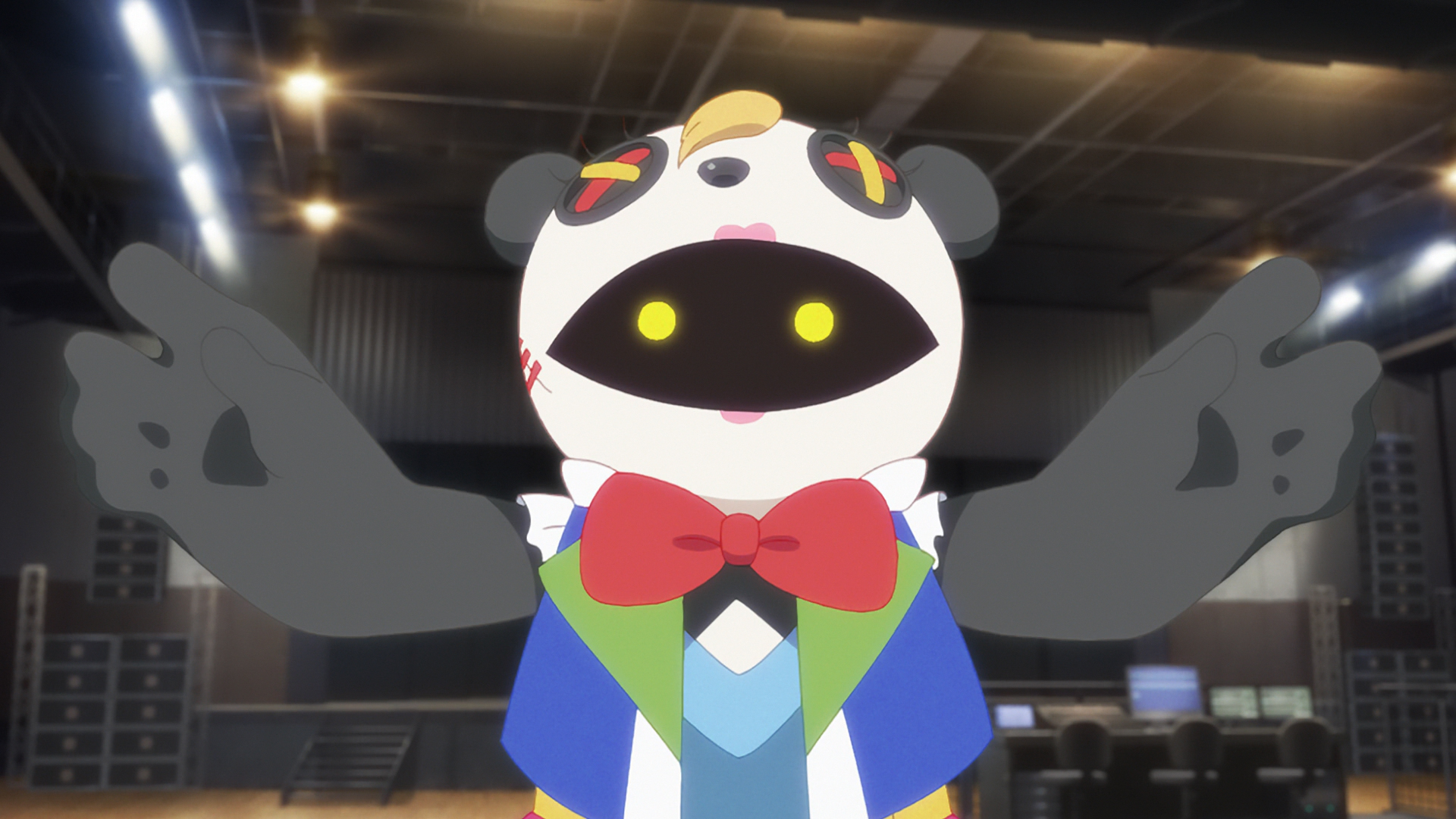 So far then, despite some of its copy-paste set-up, I think this one does have some decent potential and is worth checking out if idols are your thing. I'm looking forward to seeing if it can put a slightly different spin on the idol genre and capitalise on its interesting talent show concept instead of drilling down on the drama as the similar sounding Idoly Pride did earlier in the year.
Waccha PriMagi! is streaming over on HIDIVE, while Selection Project is available on Funimation.
Sarah
Two of my favourite manga have been translated into anime TV series that are streaming this autumn – so I've been crossing my fingers and hoping for the spirit of the originals to have been preserved and enhanced in the new medium. So…is that the case? Are they worth the watch?
Kousuke Mikado works in a bookshop. For as far back as he can remember, he's 'seen' scary people that no one else is aware of – and right now he's aware that there's a customer in the store who shouldn't be there. When a tall, fair-haired young man approaches and blithely tells him that he's his destiny – and then proceeds to use Mikado to exorcise the ghostly customer, Mikado is understandably taken aback – and passes out. And thus begins the odd couple partnership between two young men in which Rihito Hiyakawa employs Mikado to work with him in his 'cleaning business' exorcising inexplicable supernatural occurrences. Employs? Or binds him to him? It's not long before the two are called in by police detective Hanzawa who's investigating an unsolved grisly serial murder case and has – against all his deeply sceptical instincts – had to resort to unorthodox means. And just who, exactly, is Erika Hiura? Why does her name keep cropping up?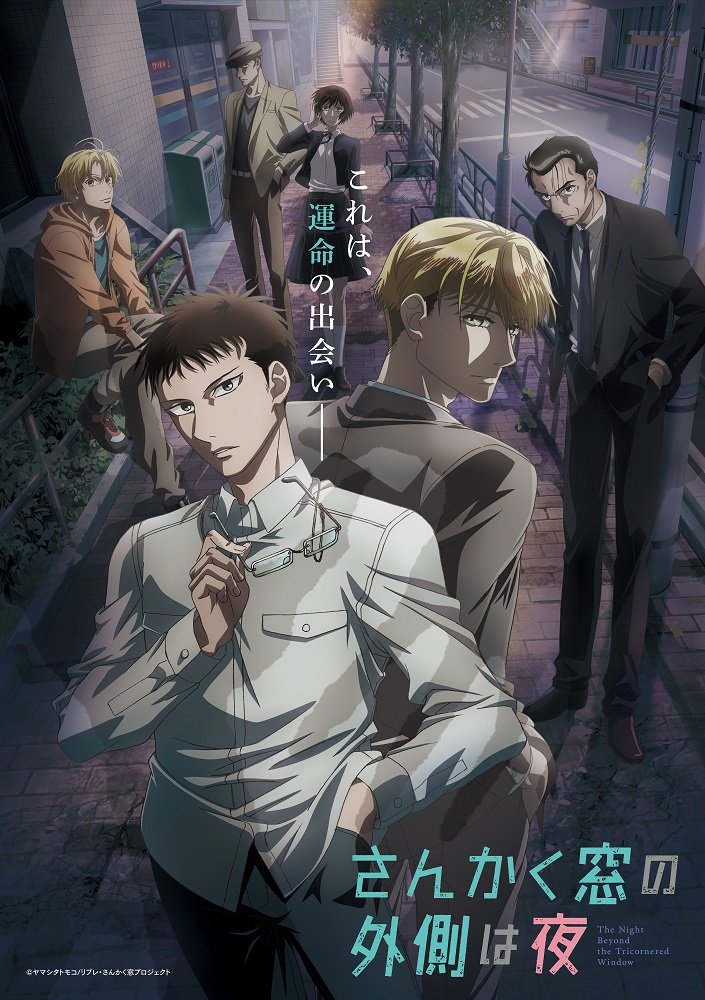 The Night Beyond the Tricornered Window, a subtle blend of horror and BL from the talented mangaka Tomoko Yamashita, is now an anime series. (And I say subtle, because if you really want bloodcurdling horror/BL manga mashups, then Heartless, Zombie Hide Sex, Boys of the Dead etc. are already available in French and the latter will be available in English from KUMA in 2022.) I love the original manga for its dry humour, its insightful characterization – and the occasional moments of genuinely dark, chilling imagery which work so well because they are understated and much more shocking than the usual in-your-face grue.
But what shocked me was the response of the reviewers at ANN to the first episode (except for Rebecca Silverman who already knows the manga). They hated it. They didn't understand what the mash-up was for (in the manga, it's a mischievous use of BL tropes as metaphors). I can see why. The animation is not the best. The awkward way that passers-by move in the first episode makes it hard to distinguish them from the dead that main protagonist Mikado 'sees'. The character design hasn't quite grasped how Tomoko Yamashita's attractive style works, especially with Hiyakawa who just comes across as downright creepy when in the manga he is portrayed as an attractive young man who acts a little strangely, as if unused to the contemporary world (no spoilers here).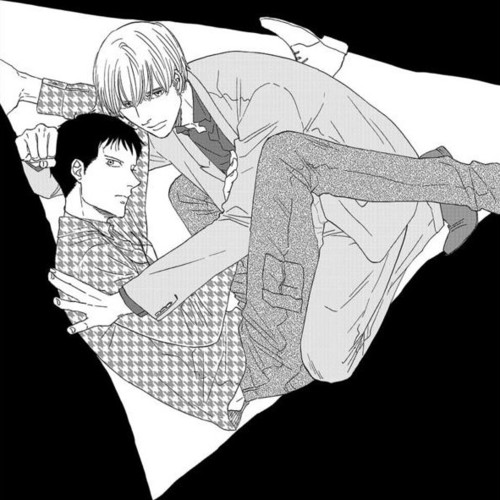 The translation of the dialogue is not always helpful, too. The manga benefits from a great translation in the excellent SuBLime US edition by Jocelyne Allen and if anyone understands about nuance, it's Jocelyne Allen. But the Crunchyroll sub is clunky. Hiyakawa keeps talking about 'clobbering' the spirits he's exorcising in Episode 1 which just doesn't fit his character at all. (And in Episode 3, the translation gets a vital exchange in a key scene with the mysterious Erika Hiura completely the wrong way round – which is very confusing!)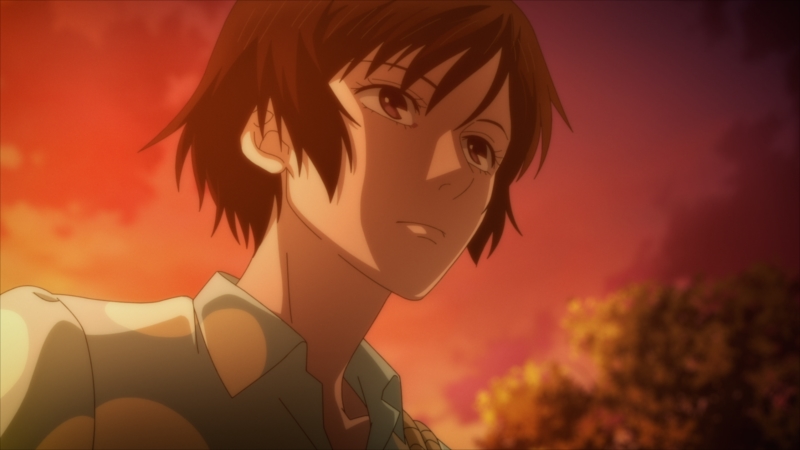 That said, it's been faithful to the storyline of the manga thus far – and the disturbing atmosphere is greatly enhanced by an unsettling score by Evan Call which is very effective when it's used – and also when it's not used. Great OP and EDs as well, with the artwork in the ED "Breakers" based on the splash pages and distinctive use of colourwash by the mangaka in the original manga.
It's a must-watch for me, given my long-term love of the manga, even though, as yet, they seem to have lost sight of the humour that balances the horror so effectively in the original. And if you can get past the clunky translation and animation of the first episodes which renders the early encounters between Mikado and Hiyakawa in the most unsubtle way, then you – we – should be rewarded with a satisfyingly twisty mystery story.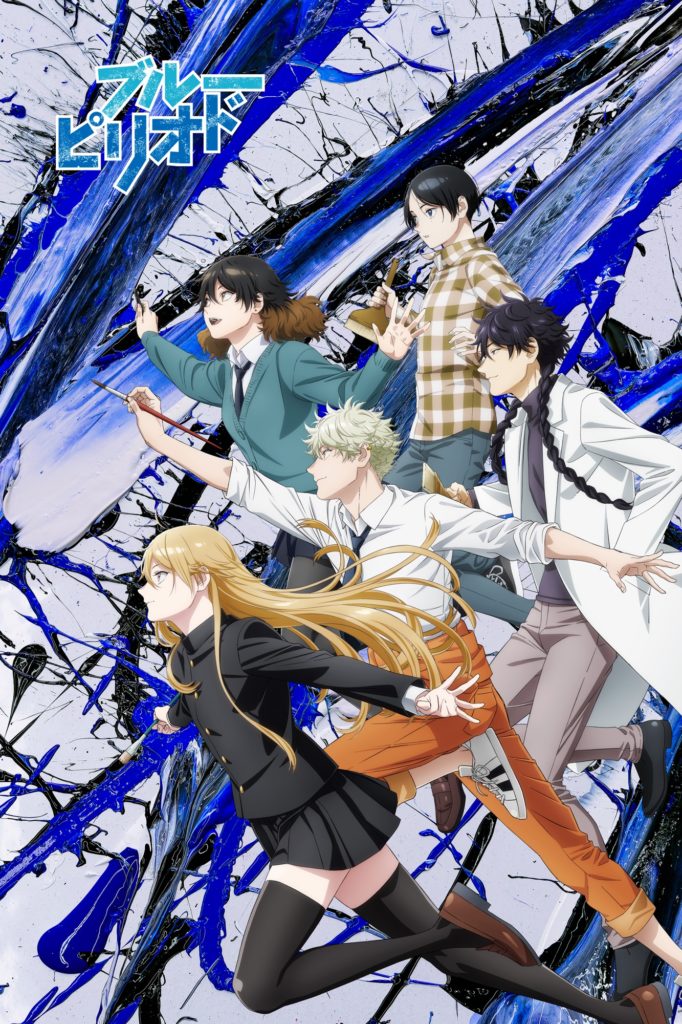 Blue Period starts when high school student Yatora Yaguchi sees an oil painting created by his senpai Mori – and an urge to make art awakens inside him that just can't be denied. It's based on a manga that captivated me from the get-go so I was thrilled and a little apprehensive to see how the anime TV series would tackle this story about one young man's discovery of what it means to be an artist. I was also apprehensive because Netflix picked it up but I needn't have worried; they're showing it weekly (although we're a fortnight behind Japan) and it's subbed, so that's all good!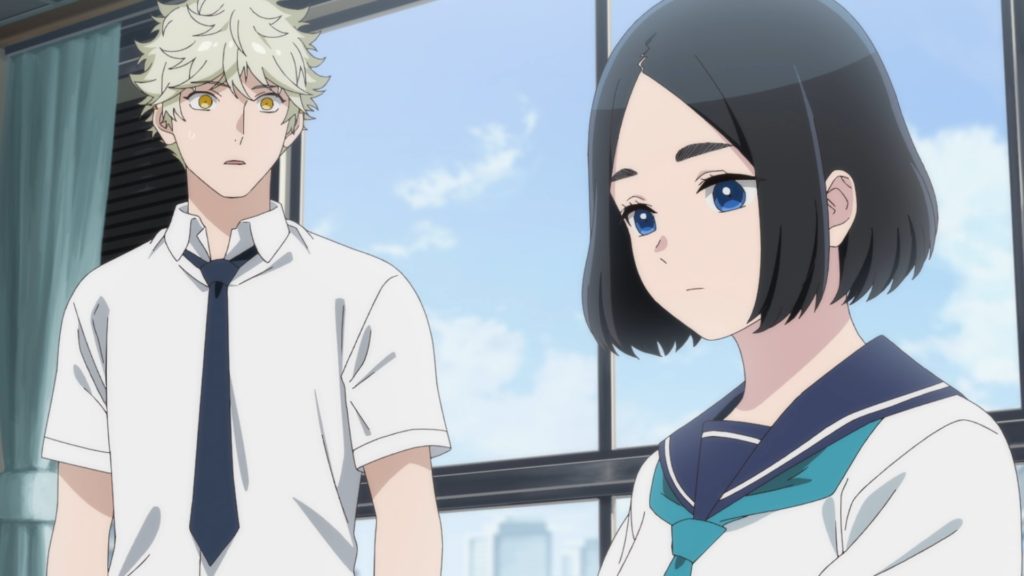 The first three episodes have proved themselves faithful to the elements that make the manga a success: capturing the slice-of-life personal dramas of Yatora and his fellow students in a compelling way – yet setting them against his personal journey. Mangaka Tsubasa Yamaguchi has produced some amazing colour panels for her ongoing manga as well as some intriguing trips inside Yatora's subconscious and these are translated dazzlingly well into moving images (the animations for OP "EVERBLUE" by Omoinotake and ED "Replica" by mol-74 are also captivating to watch!)
One of the main strengths of the manga is showing us Yatora's journey so convincingly: his self-doubts and dark nights of the soul when he fears he hasn't got what it takes to pursue his dream, set against moments of revelation when something he hadn't understood before becomes clear and he makes a leap forward in his approach to the art he's making. This is very relatable for anyone who's undertaken any act of self-expression, whether it's art, fiction, music, dance etc. It's early days so far in the anime but by Episode 3, Yatora and Yuka (his female-identifying schoolfriend) have started art prep school classes and encountered the formidable and inspiring Ooba-sensei. She's not there to give her students an easy ride but to constantly challenge them and their preconceptions about their work and their abilities.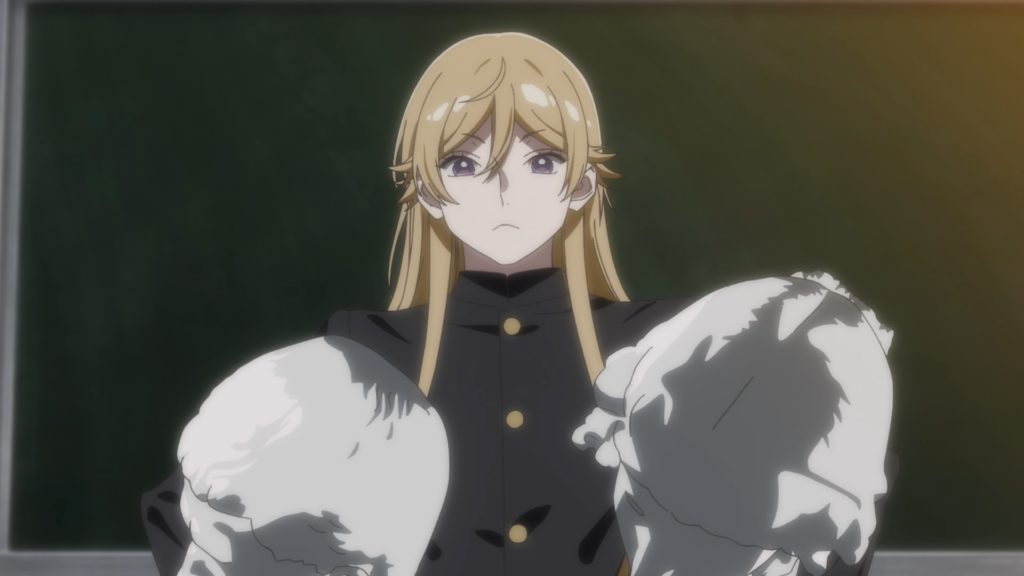 The early chapters of the manga are a little bogged down by the mangaka's didactic zeal to teach the readers everything Yatora is learning about art: the colour wheel, composition, how to prepare a canvas etc. Happily, the anime tosses this aside and concentrates on what lies at the heart of the story. So we see the family tensions as Yatora tries to explain to his mother why art is so important to him – and she struggles to understand his sudden switch to such an unreliable subject. How will he ever earn a living as a painter? In fact, Yatora is surrounded by strong women: his mother; Saeki-sensei at high school and Ooba-sensei at prep school – as well as many of his contemporaries, including the capricious Yuka and Mori-senpai. Blue Period is worth watching for all these reasons and more besides; it'll be fascinating to see what happens in the upcoming episodes that move beyond the manga volumes currently available in English from Kodansha.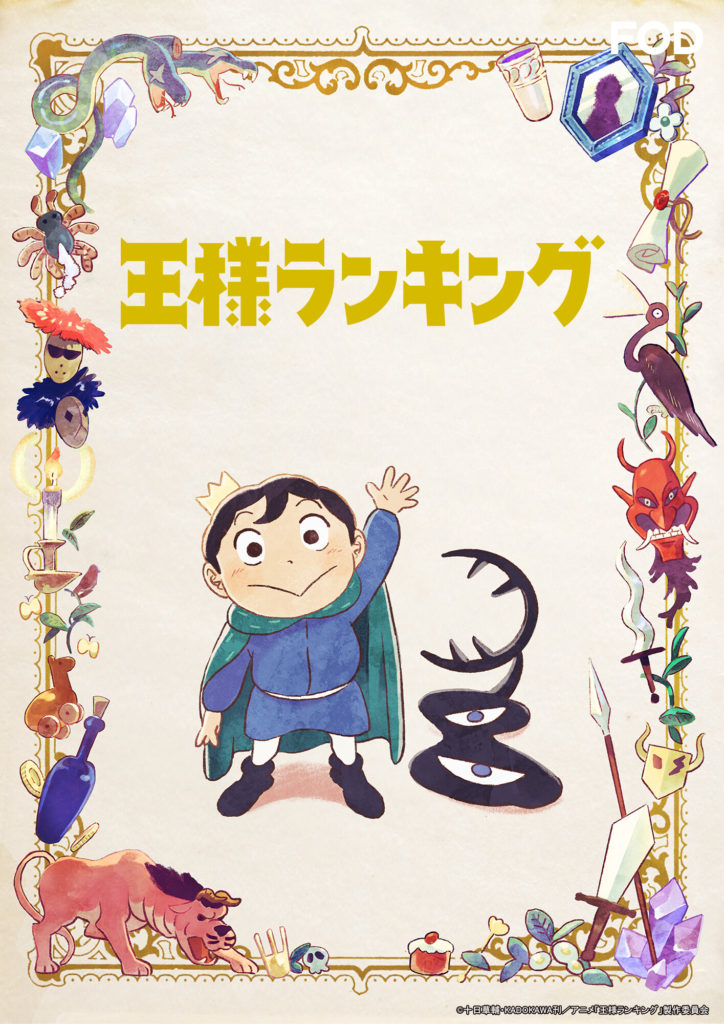 Ranking of Kings (Funimation) started later than most of the other series but from the advance publicity it was easy to see that it also would prove to be very different (and special). The tale of diminutive Bojji, born first prince (therefore heir to the throne) into a royal household that looks from its lushly painted backgrounds and quirky character designs like a fairy tale anime from the early golden years (evoking Tezuka and Takahata). Bojji has been born deaf and unable to speak and – although already very much his own person – is regarded as unfit to accede to the throne. There's an old-fashioned rigour in the story-telling, even though the retro style of character design may not appeal to everyone. A great OP, BOY, from King Gnu is a plus! More on this latecomer series later on…
The Night Beyond the Tricornered Window is currently streaming on Crunchyroll; Blue Period is available to watch on Netflix and Ranking of Kings is streaming on Funimation. 
Demelza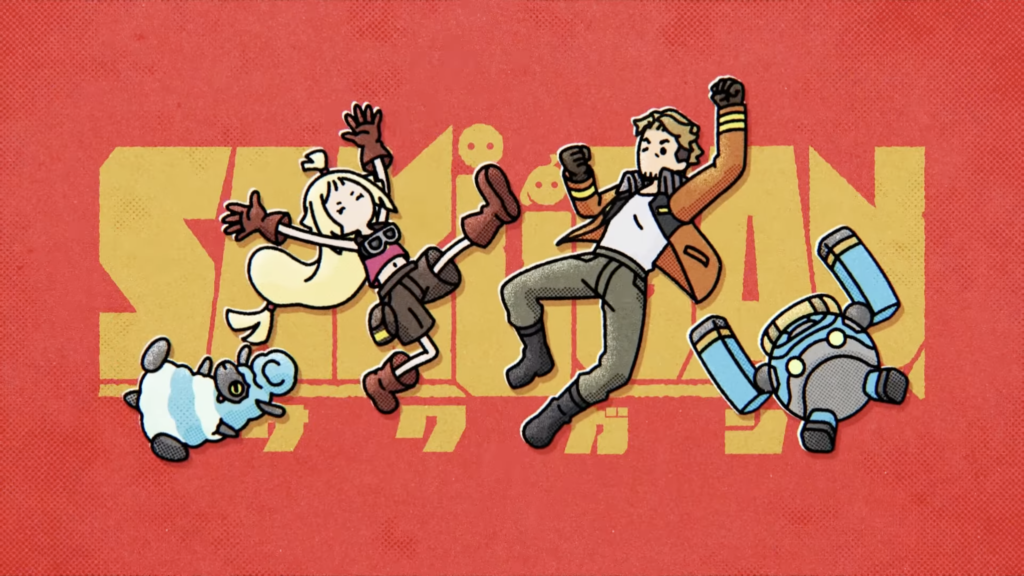 This season is jam-packed as hits like Demon Slayer, Jobless Reincarnation, 86 and more return to our screens. Rather than focus on the tried-and-tested favourites, I'd like to take this chance to talk about the two new shows that have caught my eye – Sakugan and Banished from the Hero's Party, I Decided to Live a Quiet Life in the Countryside. 
First of all, let's talk about Sakugan. Regular visitors to AUKN may remember that last year one of my favourite series ended up being Deca-Dence, which came in all guns blazing and never stopped short of being an incredible series. The first episode of Sakugan instantly gave off similar vibes with a perfect melange of humour, drama and heartfelt moments. Our story follows father and daughter Memempu and Gagumber, who live and work together in the 'Colony'. It's a peaceful and safe life, but Memempu dreams of nothing but becoming a 'Marker' and exploring the Labyrinth that surrounds this safe haven. Of course, Gagumber bickers non-stop with Memempu about this dream of hers and how unsafe life as a Marker would be, but one day their lives are thrown into chaos and this doting father might be forced to allow his daughter to follow her chosen path…
Sakugan is an adaptation of a novel from studio Satelight, who are perhaps best known for their work on Fairy Tail and Symphogear. They're certainly no strangers to shows filled with quirky characters and bombastic fight scenes and that comes through here. If nothing else, this one has genuinely had one of the best first episodes all year since it doesn't rely on you caring about the source material or try to bait you into watching more with cliffhangers. The team clearly have fun making it and want us to have fun watching it.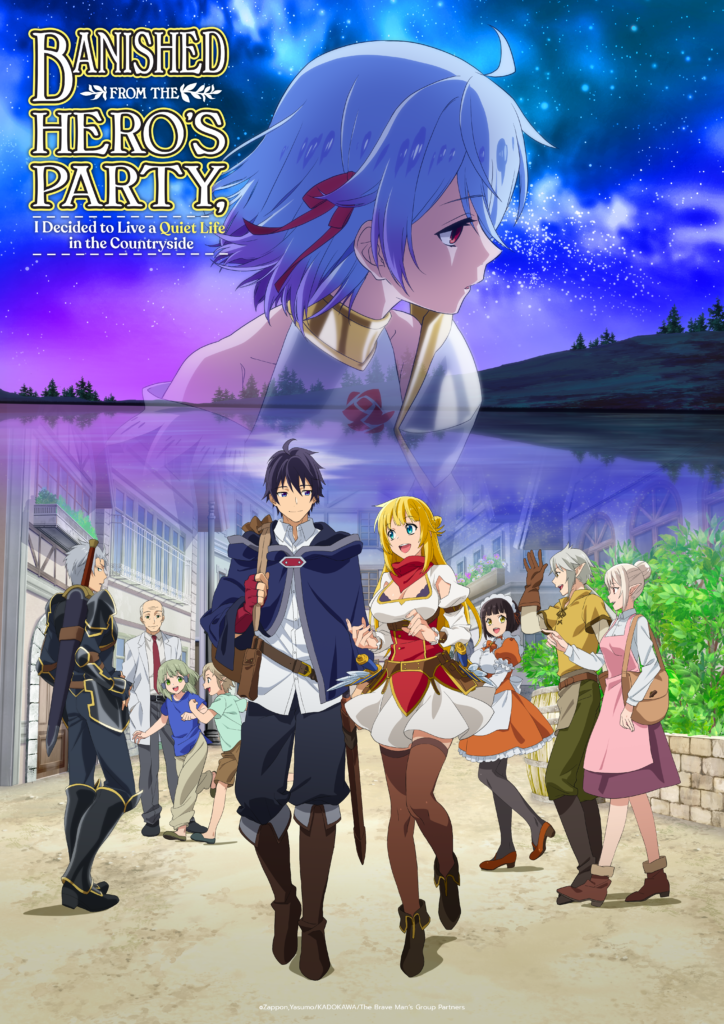 My other pick for the season is Banished from the Hero's Party, I Decided to Live a Quiet Life in the Countryside. This is an anime adaptation of an ongoing light novel series that I'm already quite familiar with, so I was looking forward to seeing how it would transition into a TV series. The story follows Red who was once a member of the Hero's party (and also happens to be the Hero's older brother), but one day he's kicked out by one of his comrades and decides to live a quiet life in the countryside and run an apothecary.
It's a simple premise and a suitably entertaining one when you meet Red and see how his day-to-day life goes by. He may dream of a quiet life, but his reality is anything but! Red is dependable and knowledgeable, so those around him often rely on him for his help and advice. Life becomes even busier when he's reunited with Rit, an older adventurer who has a crush on him! One thing I really like about the light novels is the fact they often swap perspectives between Red and his sister, the Hero, so we get to see quite a bit of action and adventure alongside the slice-of-life elements.
Having said that, as fond as I am of the original light novels, I've had some trouble taking to the anime. The adaptation has been handled by studios Wolfsbane (Peter Grill and the Philosopher's Time) and Studio Flad (Dame x Prince Anime Caravan) and I find their choice of colour palette overly bright compared to what I imagined the series to look like. The other problem is that the camera and perspective are quite male-focused when it comes to Rit, who has quite a large bust size. I wouldn't say the source material is absent of any kind of fan service aimed at a male audience, but I do find the focus on Rit's boobs more off-putting here – especially during the opening song.
However, as the show gets into the swing of things and begins to tackle some of the more interesting storylines, I'm hoping the good will make up for my criticisms. This may not be the adaptation I hoped for, but it's still not at all a bad production and I encourage viewers looking for a slow fantasy series to check this one out. It's just good to be aware of these minor criticisms going in!
Sakugan is available on Crunchyroll, while Banished from the Hero's Party, I Decided to Live a Quiet Life in the Countryside is on Funimation.

HWR
As another anime season progresses, I've also found myself enjoying the fantasy series with a self-explanatory title in the form of Banished from the Hero's Party, I Decided to Live a Quiet Life in the Countryside.
Coming into the series, I wasn't quite sure what to expect but so far the character interactions between lead Red and his friends/allies, but also the underlying tension with Red's party members are making for a solid watch, and I hope that there are some payoffs to what I think is being set up (I am an anime-only watcher so this is all new for me!).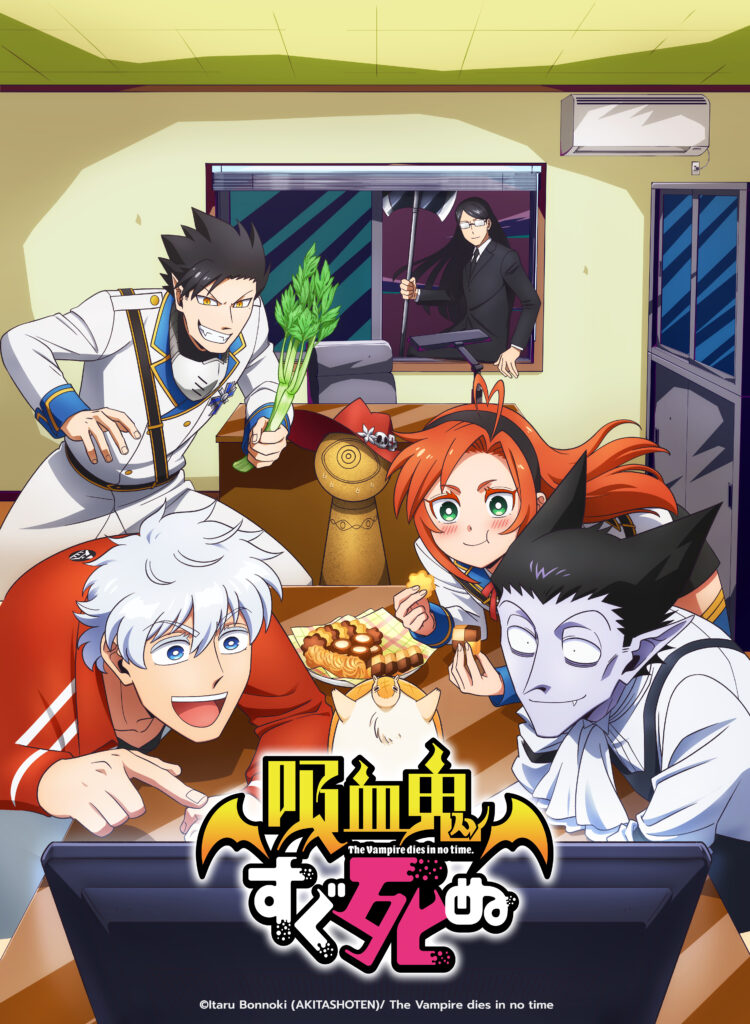 Another seasonal highlight for me so far comes in the form of the comedy fantasy series The Vampire Dies in No Time, in which Ronald, a vampire Hunter and a wimpy vampire called Draluc become unlikely allies and work together to stop other more aggressive vampires and any other threats that come their way. The series is funny but also features a nice ensemble cast, including the adorable armadillo, John, who is quite the endearing servant to Draluc.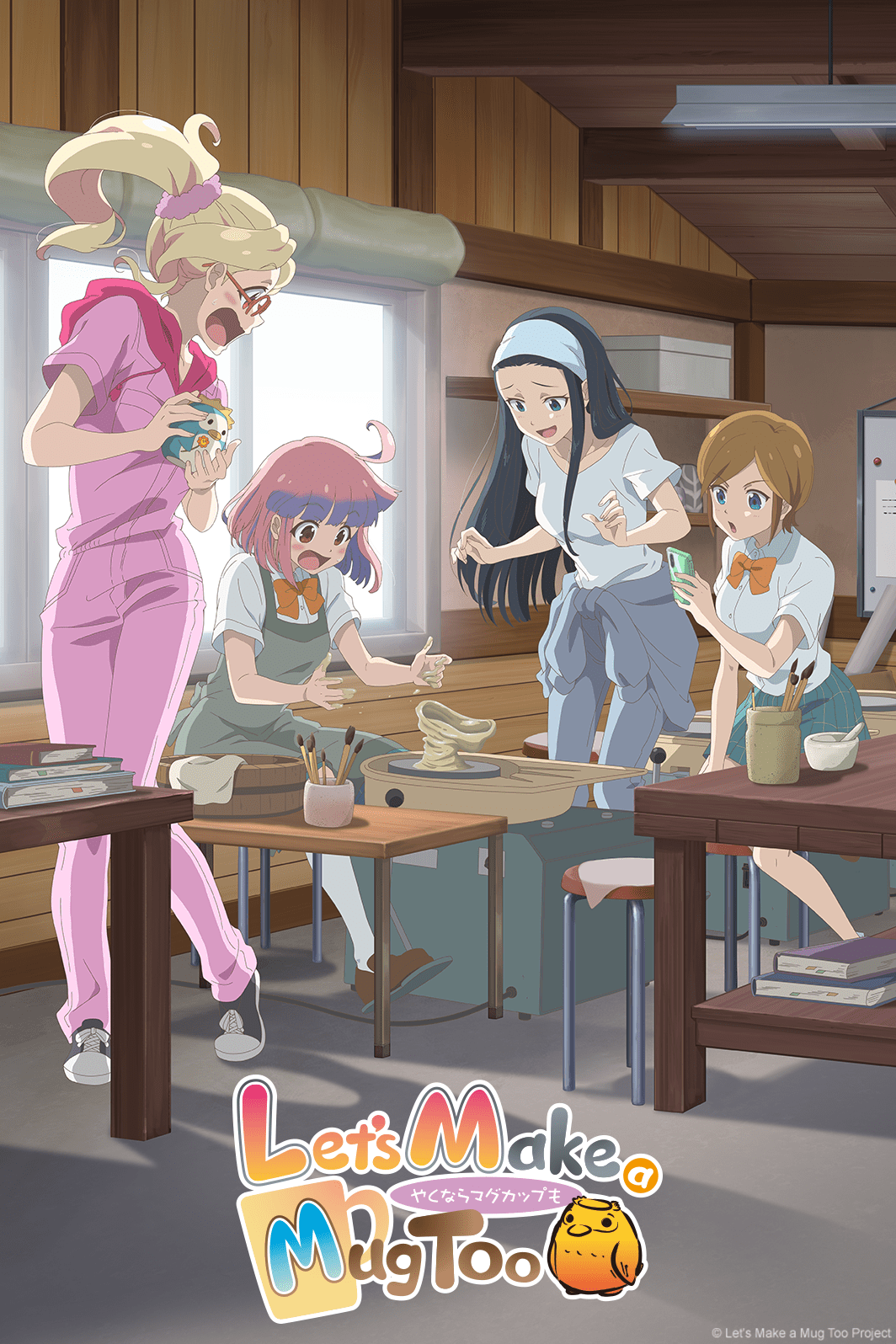 I was also pleasantly surprised to see the return of a series I enjoyed several seasons back in Let's Make a Mug Too, which has delivered more of the enjoyable character and hobby-focused episodes and generally chilled vibe which I enjoy from a good slice-of-life anime.
Banished from the Hero's Party, I Decided to Live a Quiet Life in the Countryside and The Vampire Dies in No Time are available to stream on Funimation whilst Let's Make a Mug Too is streaming on Crunchyroll.
Cold Cobra
While we won't get to the "good bit" until December 5th, it's still worth mentioning that Demon Slayer: Kimetsu no Yaiba is back on our various screens this autumn.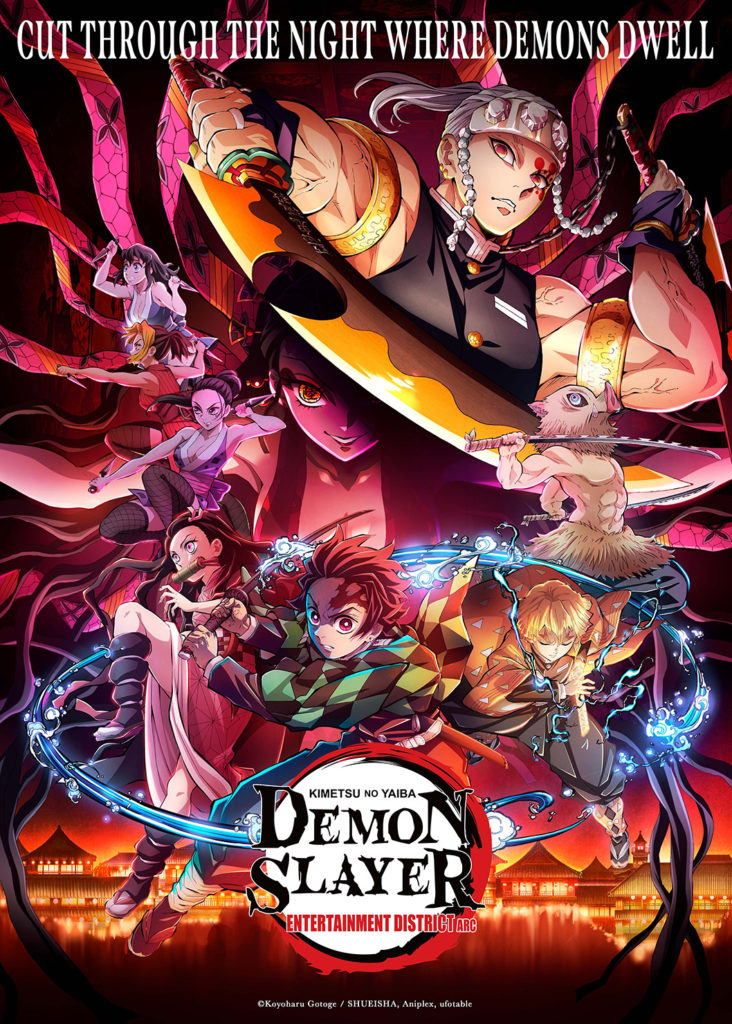 Debuting on October 10th  the series is first chopping up the Mugen Train film into six episodes, with a special seventh opening episode comprised of an entirely new prologue focusing on popular Slayer Rengoku, who plays a key part in the story arc/film. The episode amusingly takes Rengoku's opening scene from the film, where he's perhaps over-enjoying his bento meals, much to the confusion of the passengers, and makes a whole backstory over it, showing the "Flame Hashira" slay a demon that's stalking a train station, during the course of which he meets a kind little girl who is also a bento seller and ends up buying her whole stock. It's a fun little story and I love the fact that the opening scene of Rengoku eating has been given a 20-odd minute backstory.
The rest has been as advertised, the Mugen Train film cut into pieces, but if you haven't had a chance to catch it, there are worse ways to experience it, though I will point out the film in available on both Funimation and Crunchyroll in dubbed and subbed format, so if you ever get itchy feet and want the rest of the story right away, it's right there for you! December 5th will start the next story arc, the "Entertainment District Arc", so hopefully I can give my brief impression of how it begins in the wrap-up…
I also want to quickly mention two other properties debuting this Autumn, the first being Blade Runner: Black Lotus, which has me divided as I love anything Blade Runner, the two films are right up there with my favourites of all time, but I'm not a big fan of CG animation.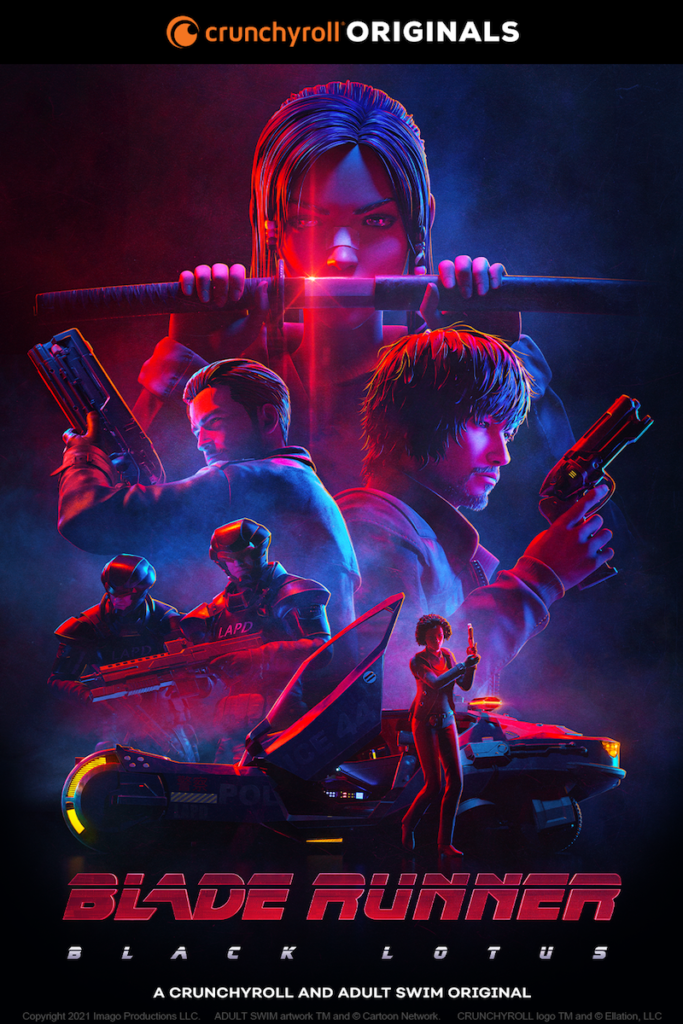 It's a "Crunchyroll Original" and is animated by the same company, SOLA Digital Arts, that created the Ghost in the Shell: SAC_2045 series from last year that didn't impress, but Shinichiro Watanabe is the creative producer, who always impresses, including the anime short Blade Runner: Black Out 2022 that he directed in the past. The series begins airing on November 14th so fingers crossed!
The last thing I want to quickly mention is the next entry into the ever-popular JoJo's Bizarre Adventure series with the adaptation of Part 6: Stone Ocean which, despite technically being a Winter release in terms of airing on Japanese TV, will see its first episodes drop in December worldwide on Netflix.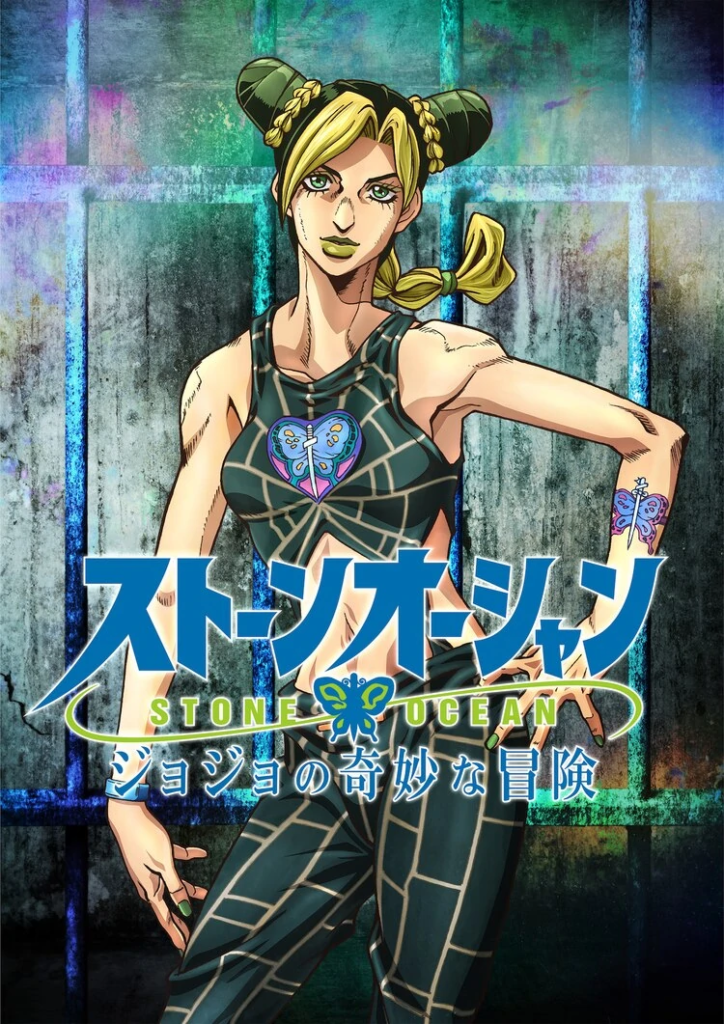 David Production hasn't let us down with adapting Hirohiko Araki's crazy manga series and I certainly see no reason to doubt them now. Stone Ocean features the first female protagonist in Jolyne Cujoh, the daughter of Part 3's protagonist Jotaro and spends a lot of its story in a prison setting, though it goes it a bit further than that as the story progresses…
Given it's not airing until December, there isn't much else to say, but I'm still looking forward to it!
Demon Slayer: Kimetsu no Yaiba is available to steam on Funimation and Crunchyroll, while Blade Runner: Black Lotus is exclusive to Crunchyroll and JoJo's Bizarre Adventure: Stone Ocean is exclusive to Netflix.