Anime UK News Review of 2021 Part 1: Anime
After the difficulties of 2020 – in which we were all really grateful for the ability to stream and watch at home – 2021 has been an odd blend of lockdown and modified freedom. Scotland Loves Anime (and its regional offshoots) triumphantly brought live audiences back to the cinema. Funimation has managed to have anime screenings in many local cinemas. As for the world of streaming and simulcast, in August we had the official confirmation that Sony's Funimation Global Group had acquired Crunchyroll. How this will all pan out for viewers/subscribers remains to be seen. Earlier, Manga Entertainment became Funimation UK, bringing an end to a famous label and uniting streaming, home video and cinema releases under the same name.
With all these changes, how has the anime-viewing experience been for the fans? Has there been too much material available on streaming services ranging from Netflix and Amazon Prime to dedicated companies like Crunchyroll and Funimation, leading to a dip in quality? Our writers have been looking back at their favourites from 2021 and are here to share their thoughts. Let us know what your '21 favourite have been too!
Streaming/Simulcast
Demelza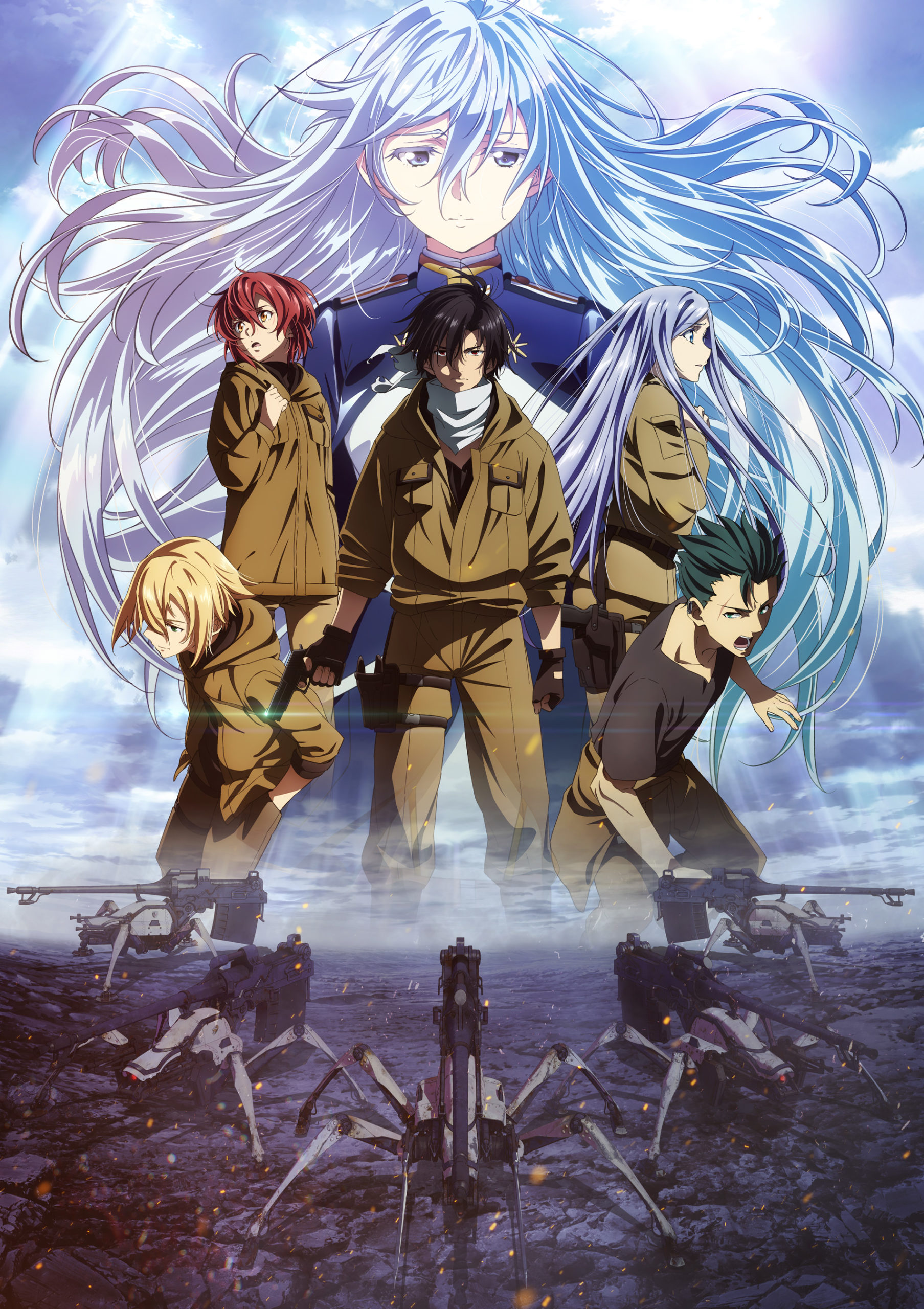 While this year has proven lacklustre for me in terms of new original anime, it has seen a lot of my favourite manga or light novel be adapted into TV series (in some cases multiple seasons!). The standouts are 86 (which is currently in the midst of its second cour) and Pretty Boy Detective Club, both of which bring something different to the isekai filled year of anime we've had once again. I've been impressed by both adaptations for different reasons too, 86 because it has managed to fit in so much anime-original content and not ruin the flow of the books and Pretty Boy Detective Club because as much as I usually don't like SHAFT series, their work on this one fit the series perfectly.
My biggest surprise in terms of series I wasn't already familiar with came in the form of Mushoku Tensei: Jobless Reincarnation. I'm sure anyone who follows streaming anime will have heard of this one, thanks to protagonist Rudy and his tendency to be perverted, but frankly, if you can look past that, there is a fantastic series to be discovered here. The original web novel is known for being the 'grandfather' of the isekai genre thanks to it being around before the true rise of the genre and you can certainly see that in how similar newer isekai are to it in terms of tropes etc. If you're looking for a series with detailed world-building and interesting characters, then this is the one for you, provided you can ignore Rudy.
Ian Wolf
It has been a frustrating year when it comes to streaming new shows. This is partly because many of the shows I wanted to watch got postponed. The Shakespeare-inspired Requiem of the Rose King was scheduled to debut last October, but it got pushed back and now won't start until January. As for Tokyo Babylon 2021, a plagiarism scandal resulted in this project getting shelved, at least temporarily.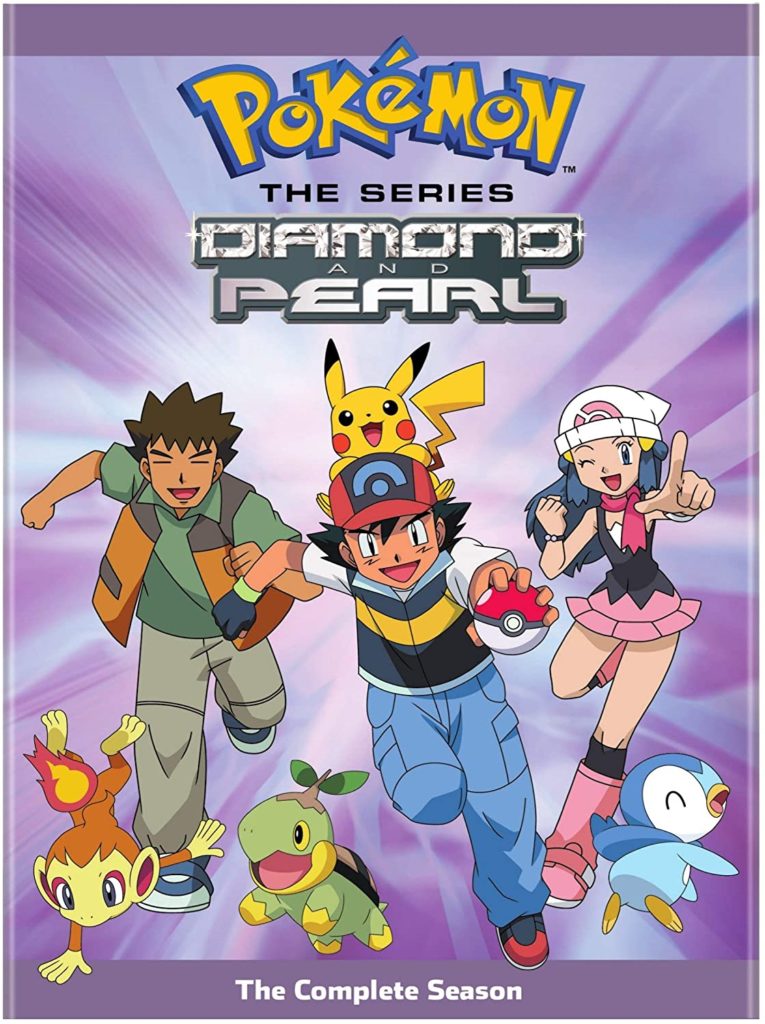 For me, my personal highlight was actually an old show debuting on a surprising platform – the BBC, who are now streaming anime, thanks to their move to put old episodes of Pokémon on BBC iPlayer, and even broadcasting films from the franchise on CBBC. On New Year's Day, TV episodes will also air on the channel. It's the first anime that has aired on the BBC since the 2003 Astro Boy series. I never thought the BBC would return to showing anime again, but well done to them and let's hope they pick up more.
Sarah
2021 is the year I cracked and gave in to Netflix; the TV anime of Blue Period was the reason I could no longer resist! This anime, based on Tsubasa Yamaguchi's prize-winning manga about a high school student suddenly possessed by an irrepressible urge to make art, has been impressively faithful to the manga. The music (Ippei Inoue) is spot-on, especially the OP "EVERBLUE" by Omoinotake, and the animation has managed to capture the manga's surreal moments inside Yatora's mind as well as the real-life problems he encounters as he sets out to follow his dream. Yes, it's not perfect, but few anime adaptations of manga ever are – and it does justice to the original material, offering a fascinating journey showing Yatora's evolution as a young man in search of ways to channel his creativity and become an artist.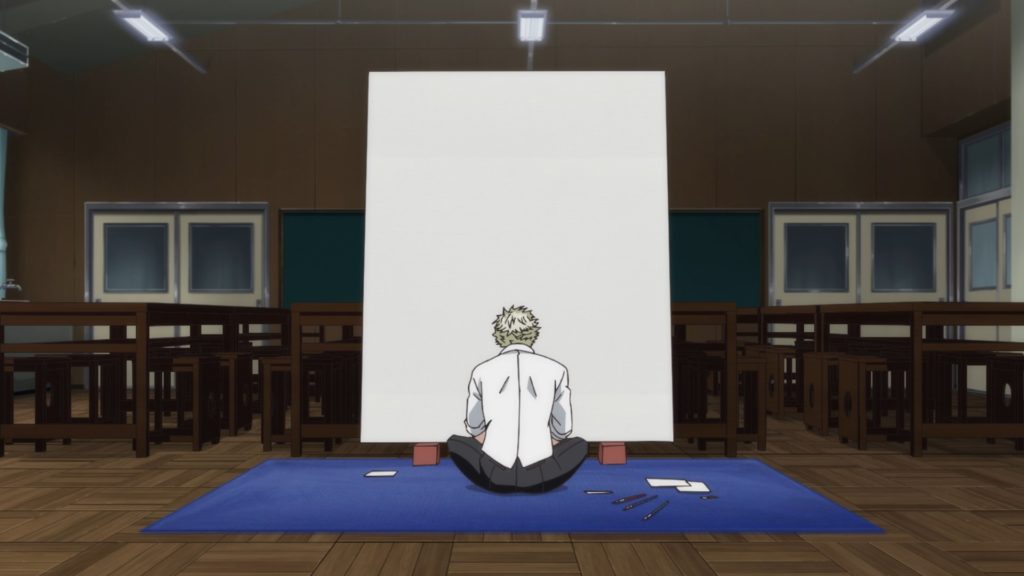 Much earlier in the year, the crazy energy, drama and good humour of Sk8 the Infinity (Funimation) utterly captivated me (and many others!). Screening in the drear winter months, it provided just the right escapist tonic from the gloom of Covid-19 – in both the original version and the excellent US dub that followed. What's not to like about an ill-assorted but good-looking collection of skateboarding guys meeting up to compete in an illicit underground competition? The races are thrillingly animated and director Hiroko Utsumi (Banana Fish, Free!) and the creative team obviously had a blast putting the show together!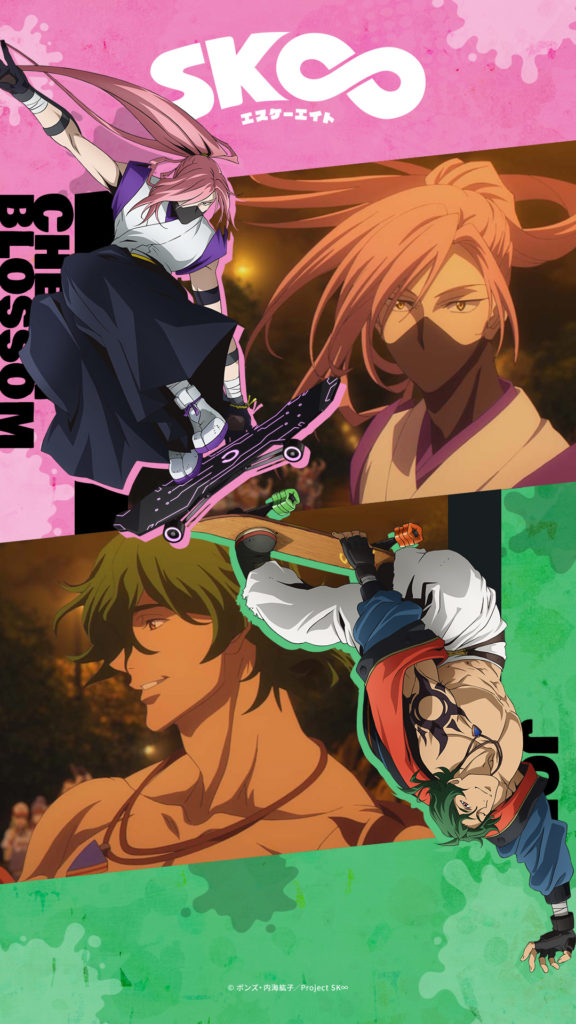 I reviewed the third season of shojo classic Fruits Basket (Crunchyroll and Funimation) earlier this year and, all in all, this brand-new anime version managed to do justice to the original manga extraordinarily well, focusing (inevitably) on the clash between the deeply troubled head of the Soma household, Akito, and the outsider, Tohru Honda. With only occasional longueurs in some of the scenes set in high school,  it delivered a hard-won and satisfying resolution.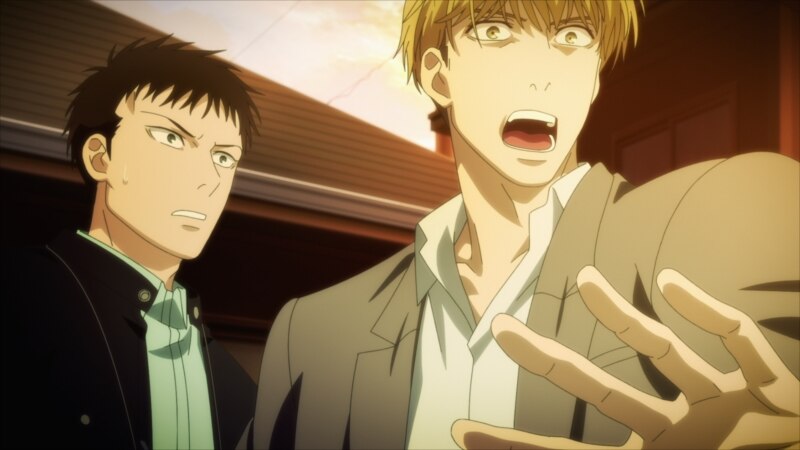 But my main must-watch from Crunchyroll is the TV adaptation of Tomoko Yamashita's chilling and compelling supernatural manga The Night Beyond the Tricornered Window. Kousuke Mikado, a young bookseller who just so happens to be able to see ghosts and worse, has an unexpected encounter with a customer who claims that he's his destiny – before using him to exorcise a troublesome spirit haunting the shop. The character design and animation are not as great as they could have been and much of the wry humour of the original manga is missing (apparently some of those scenes are on a drama CD). That said, the main story has been skilfully dramatized. And Evan Call's score enhances the unsettling atmosphere in all the right ways.
A word of praise for latecomer to 2021 Ranking of Kings (Funimation). More on this extraordinarily watchable blend of fairy story and grim folk legend in our upcoming Autumn Overview.
Onosume
While there've been some stinkers this year and the anime industry continues to suffer with over-production and poor working conditions, there's still been a fair few shows that have truly delivered, and it's honestly hard to choose a favourite.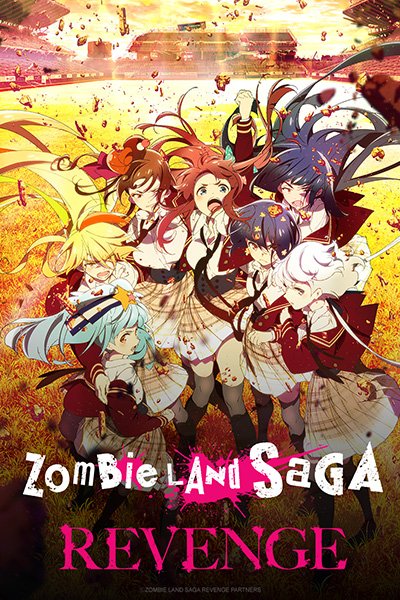 If I had to limit it to three, I'd probably say it was between Zombie Land Saga, Laid Back Camp, and Umamusume: Pretty Derby, all of which had fantastic second seasons that at least matched or bettered what had come before.
Laid Back Camp was just more comfy camping goodness that really hit my exploring itch in a time where getting to Japan has proved to be impossible, and featuring one of my favourite areas of the country – the Izu Peninsula – was a nice touch. And while it was more of the same, it offered plenty of character development and growth that it felt worth watching the girls' adventures as they venture out further either together or on their own.
Umamusume leapt out of the starting gate and just ran with it, delivering a well written story full of drama and emotion as it focuses on Tokai Teio and her quest for horse girl racing glory. Josh covered this extensively in our Winter 2021 roundup, and I can only echo his comments from back then in how good it was. I found myself glued to the ongoing storyline week-on-week as it showed the highs and lows in the same way a real sport would, with the girls seeing success, failure, and miraculous comebacks. Being an adaptation of a mobile gacha game focused on anthropomorphic horse girls might keep this under the radar, but I would definitely recommend you give it a shot.
Meanwhile, speaking of miraculous comebacks we have Zombie Land Saga Revenge, which saw the zombie girls of Franchouchou go from rock bottom all the way back to the top in this hilarious sequel. I have quite often seen many people being put off by the idol aspects of this show, and I always say that this is worth a look because it's not a plain and straightforward idol anime. Yes, there's plenty of (quite excellent!) songs and dancing, but the zombie angle and the antics the girls get up to are just utterly absurd and really make it work as an eccentric comedy. This season also delves more into the mystery of why you've got a bunch of zombies singing and dancing and trying to save Saga prefecture from its demise, which culminates in a literally out of this world finale that sets up the next part of the story. If you haven't tried Zombie Land Saga yet, please do give it a go, as I'm sure you'll be surprised!
And finally, speaking of surprises an honourable mention goes to Odd Taxi, which is the show that felt the closest to a literal piece of art this year. This was a brilliantly written series full of unexpected twists and turns that threw up something different every episode. I loved the whole concept of putting all these anthropomorphic animals together in a noir-styled mystery and crime caper, and each one, no matter how small, had their own part to play in the overall story. If you enjoy very unique shows with an indie arthouse vibe then this will be right up your street. Oh, and kudos to the idea of having a real Twitter account for one of the show's characters, who Tweeted out events long before the show had even aired!
Cold Cobra
As many of my fellow writers have mentioned, it's been a quiet year for new anime. It started off strong with the second cour of Jujutsu Kaisen, the first half of Attack on Titan's finale was fun and while I enjoyed the fifth season of My Hero Academia the first half didn't really wow me like the show normally does (though the second half was very good indeed!) There are two things though that spring to mind when I think back over 2021 in anime:
First is Star Wars: Visions, a collection of mini-episodes created by some of the all-time great anime studios and creators; from the crazy spectacle of Studio Trigger to the more thoughtful and interesting short by Production I.G. it was quite the crazy hour or two of anime. Some shorts were way out of the usual Star Wars remit, "The Duel" being a black and white samurai film with redesigned Stormtrooper helmets and ronin Jedi to go along with it, or "T0-B1" which was an ode to Astro Boy as much as it was a nod to Star Wars. Either way, seeing so many talented studios get to create all new shorts based on such a famous property for Disney was quite the odd blend, but one I was happy to watch.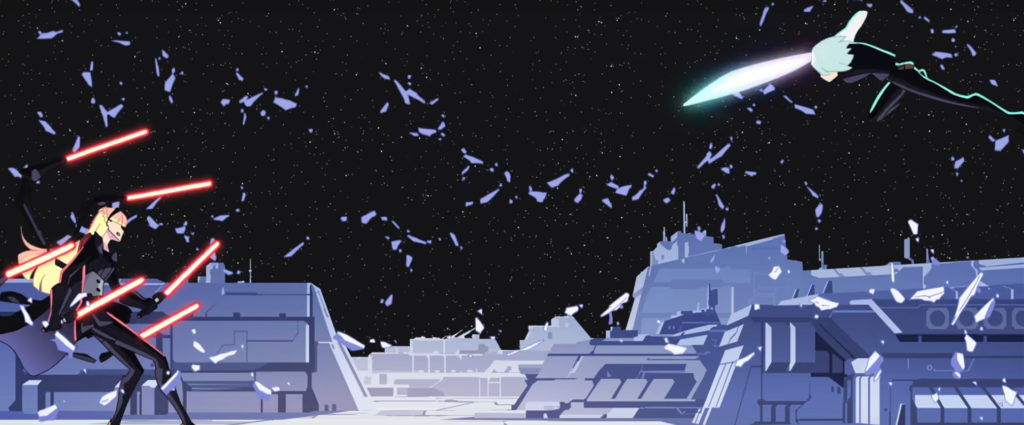 The other show that comes to mind is the recently dropped JoJo's Bizarre Adventure: Stone Ocean. David Production have consistently been nailing their JoJo's adaptations since day one so it was no surprise to see the sixth manga part get the same treatment in its first twelve episodes. As I said in my recently released review, seeing a nearly all-female cast in the shonen genre is incredibly rare and yet it was handled here in 2000 with ease and therefore has transferred into a 2021 anime perfectly. I'm looking forward to the rest of the animation next year.
Anime on DVD/BD
Demelza
I confess this year I haven't bought a great deal of anime on home video and a lot of what I have bought isn't even out yet at the time of writing (looking at you, Sword Art Online Alicization: War of Underworld!). Having said that, it hasn't been a bad year for Blu-rays either since we did finally get Bungo Stray Dogs S1-3 and the movie on home video (after many many delays…) and Anime Limited released Violet Evergarden in a fantastic collector's edition. They even fixed Netflix's awful subtitles which plagued the other Western releases. If that wasn't enough we also got the Violet Evergarden: Eternity and the Auto-Memory Doll movie on home video, again in a lovely collector's release from Anime Limited. I may not have bought much anime, but these were more than enough for me, given how much I love both franchises.
Darkstorm
I'm the type of person who feels guilty whenever I purchase something just for myself, even if its something I need, like clothes. But when I do spend money on myself, I tend to make it worthwhile. Last year I bought the complete collection of Revolutionary Girl Utena, and I've already pre-ordered my treat for next year, Cardcaptor Sakura. This year however, topped them all, the Ultimate Collector's Edition of Neon Genesis Evangelion. I was fortunate enough to have ordered one of the first 1000 copies, so mine came in time for Christmas. It's a stunning box with wonderfully printed artwork, paperweight, NERV pass and, most importantly for myself, who grew up with the series, both the classic AND Netflix dub. The only thing missing is the 'Fly me to the Moon' song, but from the little I know about licensing commercial songs is enough to paint a picture of it being far too pricey to be worth it, considering how much we get in return. Whilst the collection is a touch pricey for new fans, if you ever loved the series, you owe it to yourself to get a copy of the series on Blu-ray – in any edition.
Ian Wolf
The obvious choice for this category is the Neon Genesis Evangelion "Ultimate Edition" boxset, and that is probably what I would have gone for if I was in the position to cover it as a whole, but as I've so far only been able to watch the "Standard Edition" and won't get the "Ultimate" until January, I've not seen everything in the collection. Thus, for my choices I'm looking elsewhere.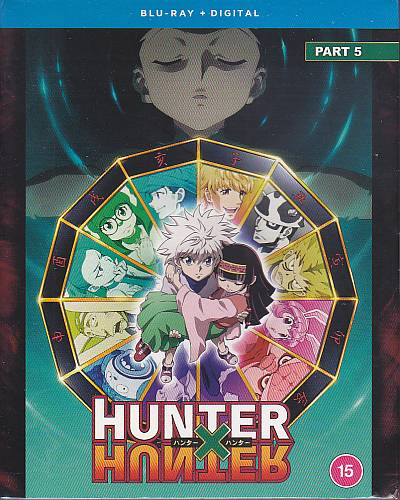 Throughout the year I've been covering some Shonen Jump series released in the UK by Funimation, which would be wrong to describe as "overlooked", but they are certainly given less attention than the likes of the really big guns such as One Piece and Demon Slayer. One has been the 2011 Hunter x Hunter, an adaptation of a manga best known for being in stuck in hiatus after hiatus. Having reviewed all five releases, I can now see how this series became popular, with its mixture of characters and battle elements.
Another series brought out was Yu Yu Hakusho, which debuted in the early 1990s, thus making it a surprisingly old release in the UK. While some of the battles do drag somewhat, the supernatural elements still make for interesting viewing, and hopefully we might see other older titles come out in the future.
Onosume
Overall, home video releases have been strong this year, although there have been a few missteps.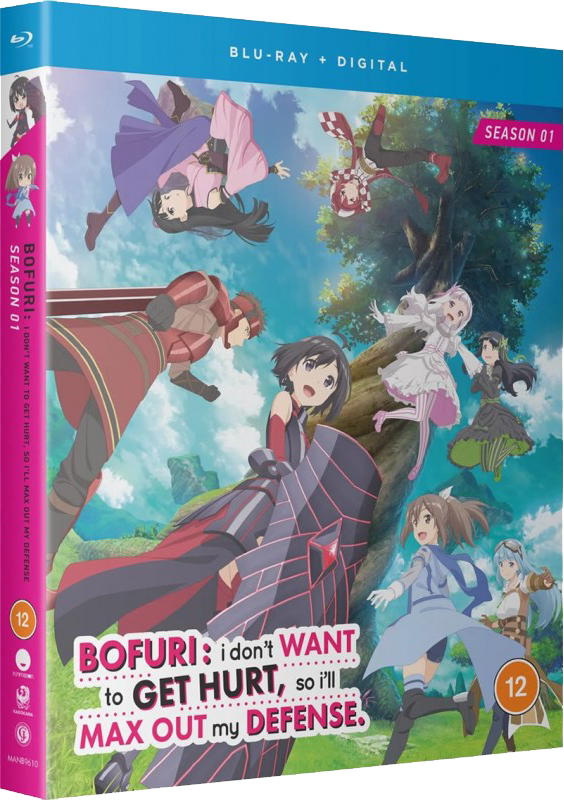 I think my favourite release from what I've watched has probably been BOFURI: I Don't Want to Get Hurt, so I'll Max Out My Defense. which made the whole "overpowered character in a fantasy world" thing fun for me again, as I really got a laugh out of how absurd Maple's powers get as the series progresses. It's just a shame that the limited edition of the series had such a low print run with many would-be buyers either missing out or having their orders cancelled.
This led into a year of trying but failing to deliver on Funimation's front, as their limited editions fell short of the quality shown by Anime Limited. K-On!'s release had significant issues which were rectified, but still couldn't get away from the fact the old masters had been used rather than those used in Sentai's release. Meanwhile the glue used for the outer card on the Clannad set made it very difficult or impossible to remove, resulting in some damaging their sets. Yet, signs are showing things are improving, with the recent Nichijou release being great for example, and I hope they can continue this improvement as the home video market becomes increasingly reliant on collectors as casual viewers turn more and more to streaming services.
Anime Limited themselves have released some great sets, although I haven't watched most of them yet! Physically I think their best has been the Violet Evergarden: Eternity and the Auto Memory Doll, which pairs very nicely with the series. But from what I've watched, it would have to be Love Live! The School Idol Movie, which is still great fun, despite it being my third time buying the film! (I have the original Japanese Blu-ray of the film and the complete limited Japanese box set of the original generation too.)
Cold Cobra
There weren't many home releases to talk about, apart from the already-mentioned Neon Genesis Evangelion anyway (for the record I brought the Zavvi Collectors Edition and am very happy with the black-and-red box on my shelf) I will say, as a big fan of Persona 5's visual style, that I do like the Anime Limited red brick one with the distinct Persona 5 typeface and logo on it. Stands out on the shelf in the right way. That's about it though. I did finish collecting the Dragon Ball Z Season steelbooks, which look very nice on the shelf but the first two were released in 2020 and I'm fully aware most people don't really care about yet another release of DBZ (though the properly framed 4:3 picture appealed to me but the super-expensive box didn't, so I was happy to get my hands on the new remaster at a more comfortable and spread-out price point…)
Anime Films: Theatrical Screening and Home Release
Demelza
Despite the currently Covid situation and choosing not to attend Scotland Love's Anime, I've still managed to see a few anime at the cinema. While the Demon Slayer and new My Hero Academia films proved an entertaining viewing, my favourite release by far was the Violet Evergarden movie. It brought an end to Violet's story in a production that was truly beautiful from animation, voice acting, all the way through to the music. I'm not usually one for crying in the cinema but believe me, this one had me in tears for half the runtime. It's an incredibly powerful movie that has stayed with me for the rest of the year and likely well into the years to come.
Darkstorm
I didn't see many films this year, but I highly doubt any could eclipse my favourite film of the year, and one I've been waiting years for: Evangelion: 3.0+1.0 Thrice Upon a Time. Amazon Prime surprised us earlier in the year by purchasing the streaming rights to all Rebuild films and considering how many of us are still uncomfortable going to the cinema right now, I'm grateful I got to see it only a few months after its debut in Japan. I didn't catch it when it first came out in August, as a friend of mine and I had watched all the previous films together and it took us a while to nail down a date to see it. I was worried that, after all the positive feedback on Twitter when it launched, that it wouldn't live up to the hype, but it absolutely did. I loved Rei's arc in the first act of the movie, I loved the twists revolving around Asuka's character, I loved the train scene, I think it's one of the best score Shiro Sagisu has ever done for the series with Utada Hikaru's "One Last Kiss" being the cherry on top, I could go on. It may not have been the perfect movie, but it was the emotionally perfect ending to all of Evangelion.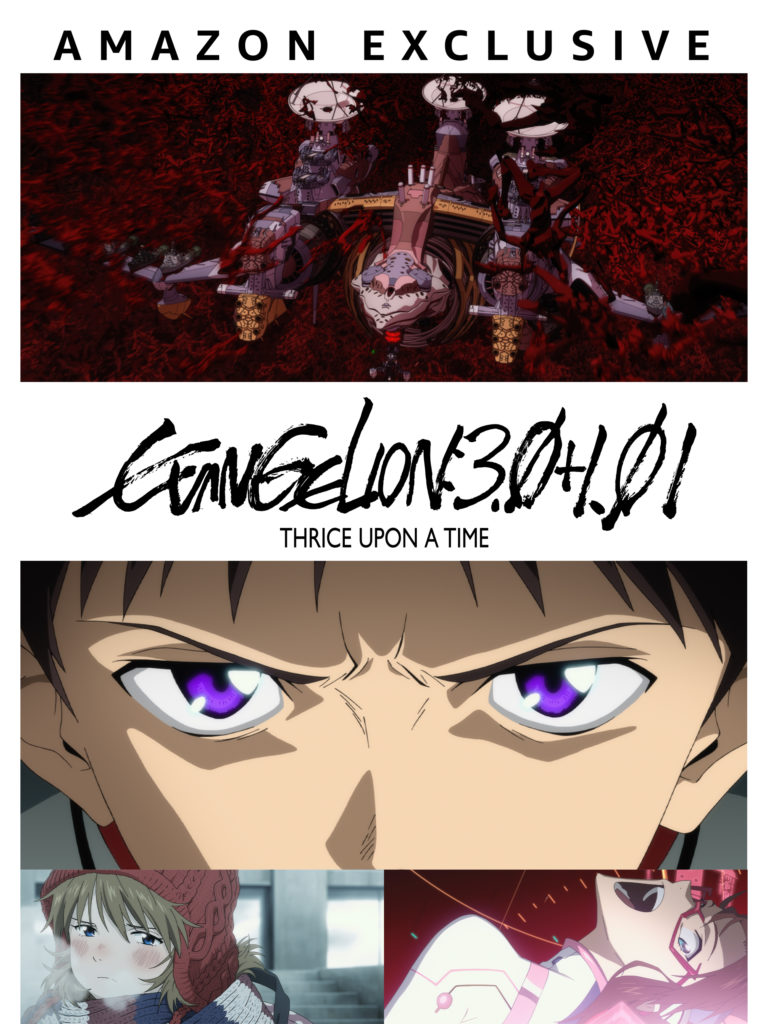 Onosume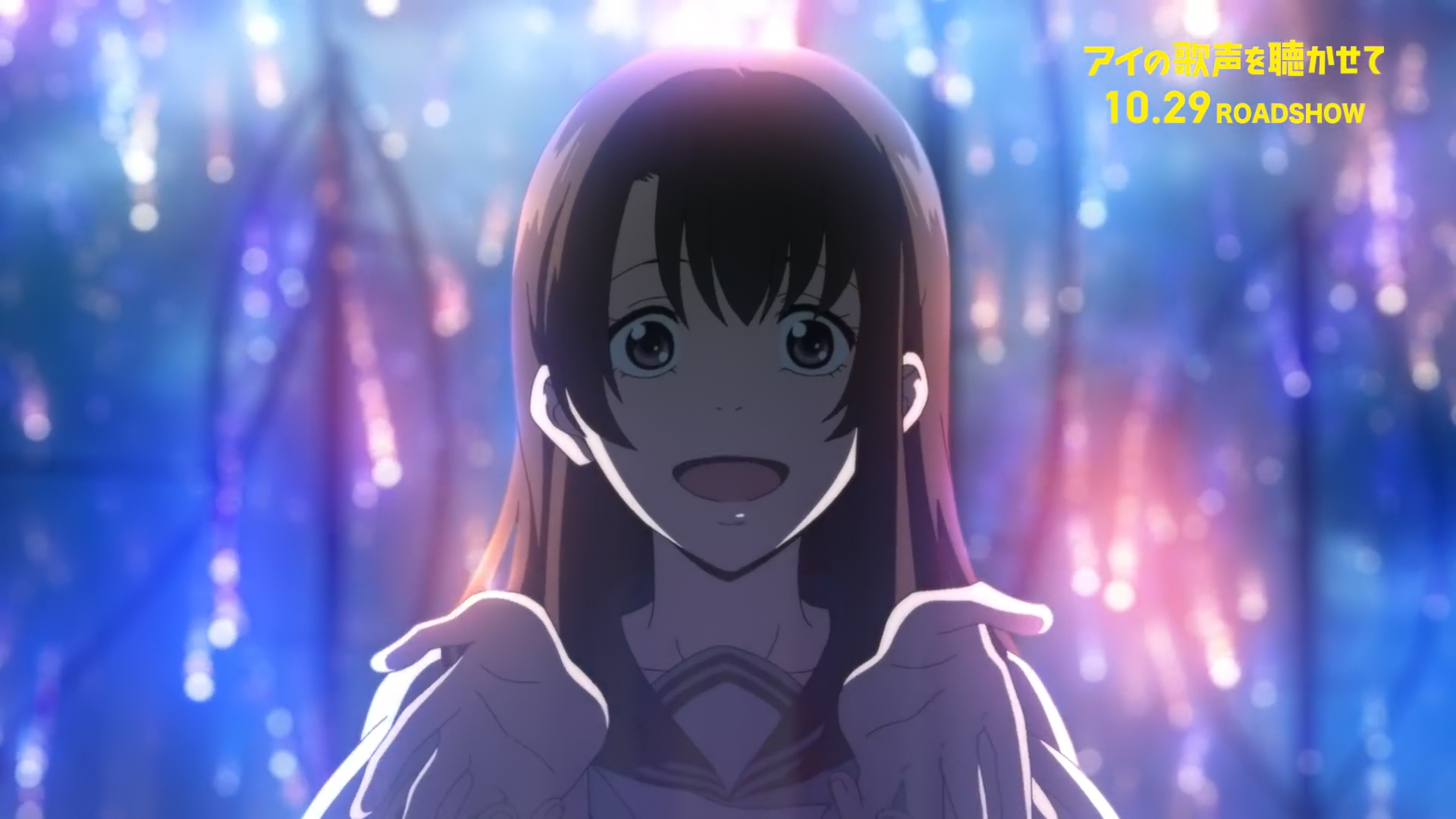 The current state of the world hasn't favoured theatrical releases, and I've missed out on a few films that were released nationwide due to either not being comfortable enough to go, or sadly being out with a cold (sorry Sword Art Online Progressive!). However, I was lucky enough to attend Scotland Loves Anime this year, where Pompo the Cinephile, Sing a Bit of Harmony and Looking for Magical Doremi emerged as my favourites from the festival. Pompo is definitely not one to be missed with its love for cinema and B-movies, Looking for Magical Doremi offers a very nostalgic feeling film around fandom that celebrates the classic magical girl series in a very accessible way, while Sing a Bit of Harmony really played up on the hype around Disney's Frozen (which was incredibly popular in Japan) and fused it with a story about the risks of emerging artificial intelligence.
As for the biggest film of the festival – the much-lauded Belle – I found that it didn't gel with me quite as much as I thought it would and that it felt burdened under the weight of its expectations. It's a very pretty film with a superb soundtrack, but I don't think it's Hosoda's best in terms of storytelling, with a middling final third that doesn't stick the landing.
Cold Cobra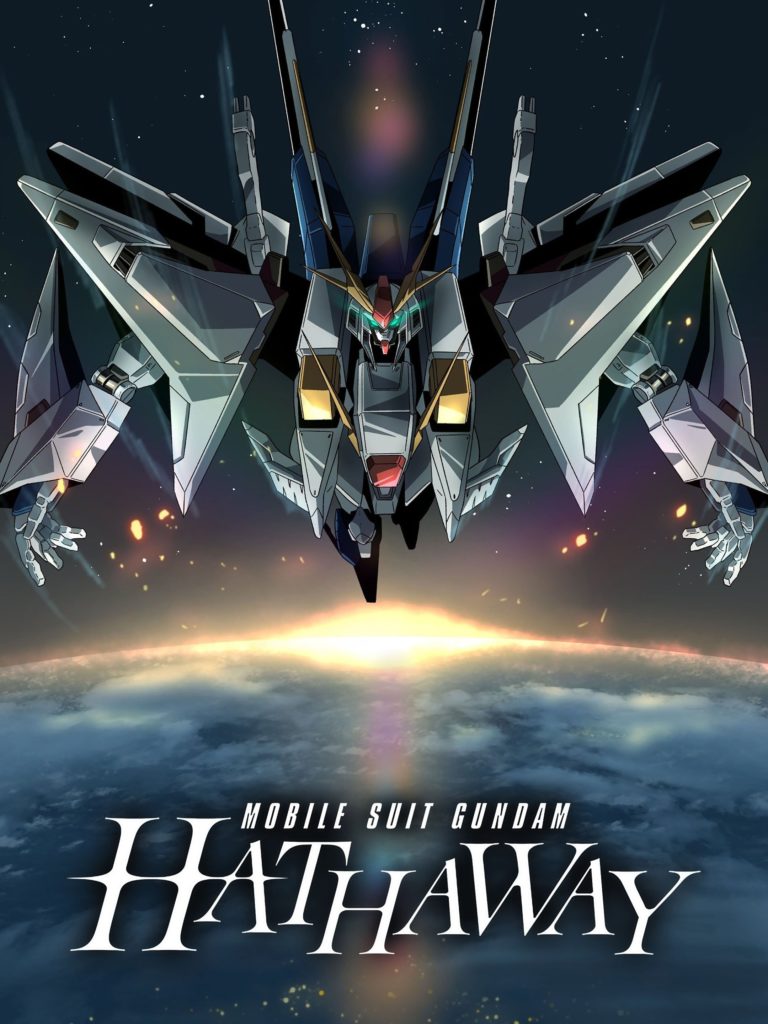 This year finally saw the release of Mobile Suit Gundam: Hathaway, an adaptation of the first of the three "Hathaway's Flash" novels written by Gundam creator Yoshiyuki Tomino back in 1989/90 that continue some story points from Char's Counterattack. Now there are some differences, not least because the novels carried on from an altered novelisation version of Char's Counterattack rather than the film, but it was still a satisfying 90 minutes with stunning animation and a very interestingly complex lead character. It was released on Netflix simultaneously worldwide not long after its Japanese theatrical run, which was an announcement that came out of nowhere but I was happy to see it on my TV without the massive import fees I was expecting to pay. Sadly it seems Film 2 is ways off now, but here's hoping it lives up to the great running start this film gave it when it does finally arrive!
Looking Forward to 2022…
Demelza
Next year I'm looking forward to seeing some of the films I missed out on at Scotland Love's Anime making it into the cinema, particularly Sing a Bit of Harmony and Belle. For home video hopefully, we'll be able to get our hands on In/Spectre and the Violet Evergarden movie from Anime Limited and maybe Funimation will offer something that isn't an isekai or big shonen. For streaming anime Ascendance of a Bookworm, Kaguya-sama, The Rising of the Shield Hero and Bungo Stray Dogs all return to our screens so even if new projects disappoint, the sequels should hopefully see us through!
Darkstorm
The final Fate/Stay Night Heaven's Feel movie is due out early 2022 which I'm very much looking forward to, and I'm hoping for more movies in general as some are starting to slowly trickle their way back into the UK cinemas. Also, we finally got the Sailor Moon Eternal movies, thanks to Netflix and I hope it did well enough to warrant more of the series (Crystal and Original) to come over to the UK finally. I would happily break my current record of Evangelion being my most expensive anime purchase to finally own that series! Also the last Rebuild Evangelion Movie on Blu-ray when?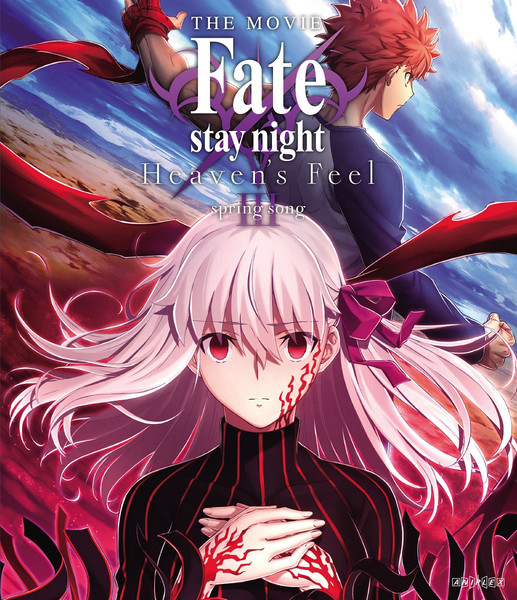 Ian Wolf
As mentioned, some delayed 2021 projects are now airing in 2022. I'm still looking forward to Requiem of the Rose King, a series based on William Shakespeare's history plays, with the central character being an intersexual heterochromic Richard III.
While we may not be getting the new Tokyo Babylon anime any time soon, fans of CLAMP will be keeping an eye out for a new series from the all-women manga creatives for Netflix, based on the the fairy tales of the Brothers Grimm. Given how grisly some of the original stories are, you get the feeling that their work is fitting for a group who have a running motif of characters losing eyes.
Followers of All The Anime's Christmas sales will know that they are bringing out a Collector's Edition of Cardcaptor Sakura, to the further delight of CLAMP fans. If magical girls are your thing, then you may well be interested in the new adaptation of Tokyo Mew Mew, marking 20 years since the animalistic manga debuted.
Finally, as AUKN's resident Junji Ito reporter, it is only right to mention that in October we are expecting the adaptation of the twisted, or rather spiralling, Uzumaki, a series already making waves due to the fact is being made in black and white rather than colour.
Onosume
Next year is mostly about sequels for me, as three of my favourites return for another round.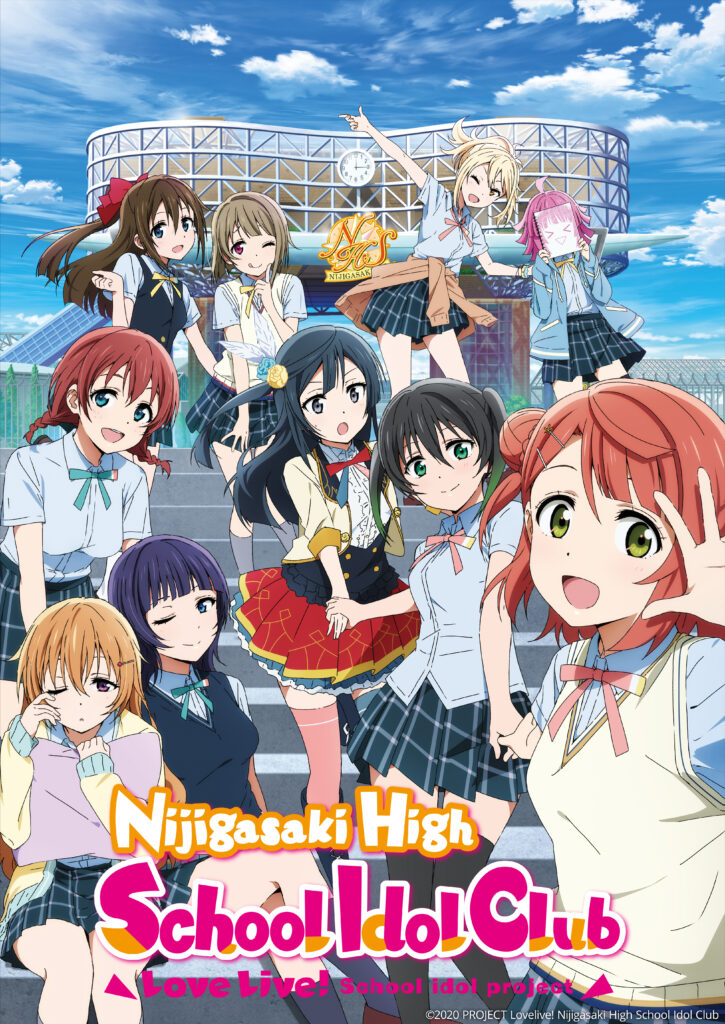 Love Live! Nijigasaki High School Idol Club returns for a second season and coming off the back of Superstar!! I'm hoping this can recapture my love for the franchise a bit after I was disappointed with the latter. Considering the first season wrapped up well, I'm not sure where this is going to go in terms of story, but this year saw three new members added to the roster in the associated game, with R3BIRTH being formed as a unit and offering a fantastic opening single in "Monster Girls". So, I'm hoping we see them get introduced here.
We also have the final part of Magia Record: Puella Magi Madoka Magica Side Story, and I'm eagerly awaiting to see how this ends after I really enjoyed its second part. This has recently suffered a delay but I'm fine with waiting a bit longer to ensure that this highly anticipated finale is the best it can be.
And finally there's the third season of Kaguya-sama: Love is War, which I'm highly looking forward to as I've really enjoyed the first two seasons, following the will-they won't they antics of Kaguya and Miyuki's battle to get the other to confess their love first. Just give me more dumb antics from Chika and all will be fine!
In terms of new shows, I have my eye on Birdie Wing: Golf Girls' Story from Aikatsu! and Welcome to Demon School Iruma-kun studio Bandai Namco Pictures. There's not that much anime about golf, probably since most manga about the sport tends to turn up in obscure magazines aimed at older men, but by taking on the women's side of the sport, BN Pictures might be able to do something different and bring it to a wider audience. Judging by the first PV it might not just be all cute girls swinging a golf club around either! If golf is your sport, Yostar Pictures is also producing a golf anime titled Sorairo Utility which is due to air on December 31st, although it's not clear if this is a series or one-off special.
And finally in the realm of movies, 2022 will see both the Laid Back Camp film and Masaaki Yuasa's Inu-Oh hit Japanese cinemas in the summer. I'm really looking forward to both, and I wouldn't be surprised if Inu-Oh features in 2022's Scotland Loves Anime. Being a franchise film there's less chance for Laid Back Camp to come over here, but I do hope to see it in some form.
Sarah
More of The Case Study of Vanitas is coming in January, this time the wintry Beast of Gévaudan arc. The first episodes were well worth watching earlier this year and pulled off an enthralling adaptation of Jun Mochizuki's steampunk gothic vampire/alternate France tale – can they do it again? Also coming in January is Sasaki and Miyano, a BL (or…is it?) about a senpai/kohai friendship that might be evolving into something deeper. Shou Harusono's manga is immensely popular so it's to be hoped that the TV anime will do justice to her distinctive drawings and relatable characters. Spy x Family (one of our favourite manga in 2020) has been announced with a half-year run starting in April on Crunchyroll and is looking very promising!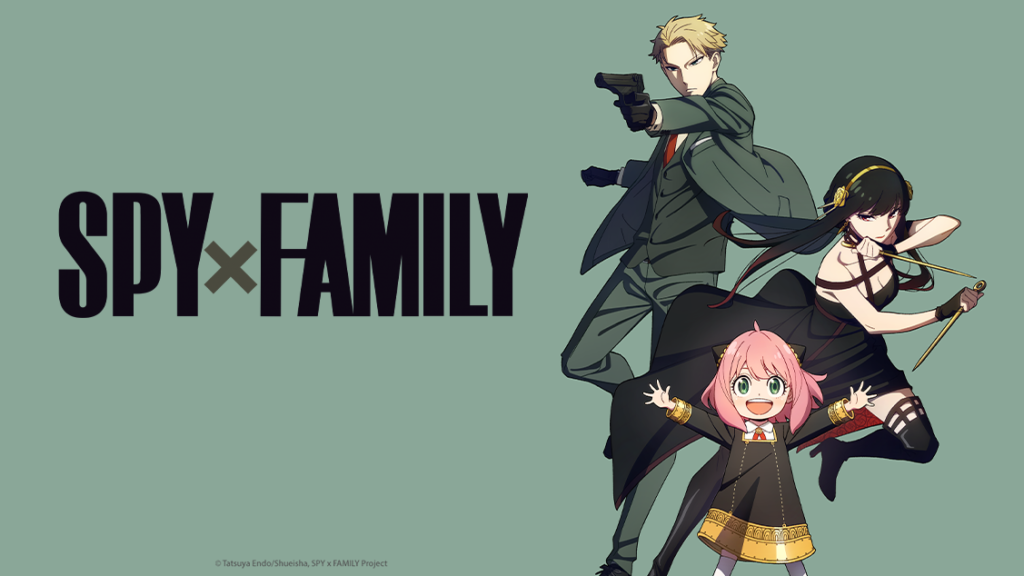 Cold Cobra
While I do have my eye on one or two newer properties (especially Spy x Family, that Sarah mentions above) 2022 looks to be the year of returning shonen favourites for me. We have the final half of the final season of Attack on Titan to kick the year off, which I'm tentatively looking forward to because I've managed to avoid most spoilers from the manga's release though I've certainly heard split opinions on it. We have the rest of JoJo's: Stone Ocean at the start of the year as well, then we have a brand new Dragon Ball Super movie in April, once again penned by Toriyama himself. Sadly "Dragon Ball Super: Super Hero" is not only poorly titled but is also entirely CG and looks far worse for it, especially compared to the stunning 2D (with CG bits) animation from the previous Super film. Still, new Toriyama content is always fun, if nothing else.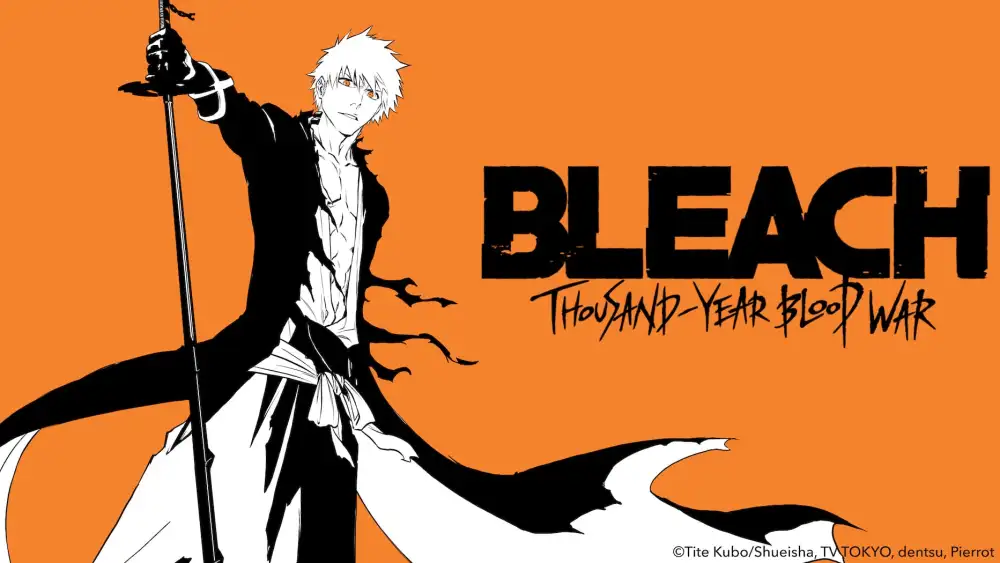 Then as the year progresses, we get a Jujutsu Kaisen movie, a new One Piece cinematic effort and in Fall 2022 we not only have My Hero Academia's sixth season but we now have it actually confirmed that the adaptation of Bleach's final arc will begin airing in October. I actually put the "Thousand Year Blood War Arc" as something I was looking forward to THIS year in the 2020 version of this article, so to have to wait another ten months is annoying (though given I didn't like the arc much in the manga I don't really know why I'm so excited to see it as an anime…) reading that Shiro Sagisu is confirmed to be returning to score the series has raised my expectation sky-high for, if nothing else, more great Bleach soundtracks to listen to. On a non-shonen note we also know that a new Gundam series, oddly titled "Mobile Suit Gundam: The Witch From Mercury", is due to begin airing. The title alone has made me interested, just because it sounds so far removed from other titles in the long running meta-series.
Basically Dragon Ball, Bleach and My Hero Academia are three Shonen Jump adaptations that represent three very distinct periods of my life, so to have some new anime for all three in one year is very surreal, but I'm looking forward to it!