Anime Limited Reveals 12 Days of Christmas 2021 Early Bird Line-up with Belladonna of Sadness 4K Ultra HD, Cardcaptor Sakura, El-Hazard, My-HiME & More

NormanicGrav
•
It is almost Christmas time, and the folks over at Anime Limited released a video on Monday 15th November detailing their plans for the 12 Days of Christmas 2021 sale, which begins on Wednesday 1st December up until Sunday 12th December.
The biggest focus of the video, which aired as part of a Cloud Matsuri week line-up, were the Early Bird announcements. Early Birds are dedicated to brand new products of current and new licenses which will cover 11 of the 12 days in the sale.
Last year they ran a video detailing what will be on offer, which included the likes of Children of the Sea, Cyber City Oedo 808, Millennium Actress and more. This year they have done the same, with some very interesting choices.
---
We're going to start off the list with titles that have already been released by Anime Limited and will be getting new editions:
One interesting re-release is Belladonna of Sadness which is coming to the 4K Ultra HD format for the first time.
The third film in the Animerama adult trilogy, Eiichi Yamamoto's 1973 psychedelic anime from studio Mushi Production was restored in 4K thanks to the folks over at Cinelicious Pics. The US distributor released the film on Blu-ray for the first time before Anime Limited acquired the UK rights. The standard edition Blu-ray is available.
The film is presented in Japanese audio with English subtitles.
"The last film in the Animerama trilogy produced by the godfather of Japanese anime & manga, Osamu Tezuka and directed by his longtime collaborator Eiichi Yamamoto (ASTRO BOY and KIMBA THE WHITE LION), BELLADONNA unfolds as a series of spectacular still watercolor paintings that bleed and twist together. A young woman, Jeanne (voiced by Aiko Nagayama) is assaulted by the local lord on her wedding night. To take revenge, she makes a pact with the Devil himself (voiced by Tatsuya Nakadai, from Akira Kurosawa's RAN) who appears as a sprite and transforms her into a black-robed vision of madness and desire."
Plot Synopsis via Anime Limited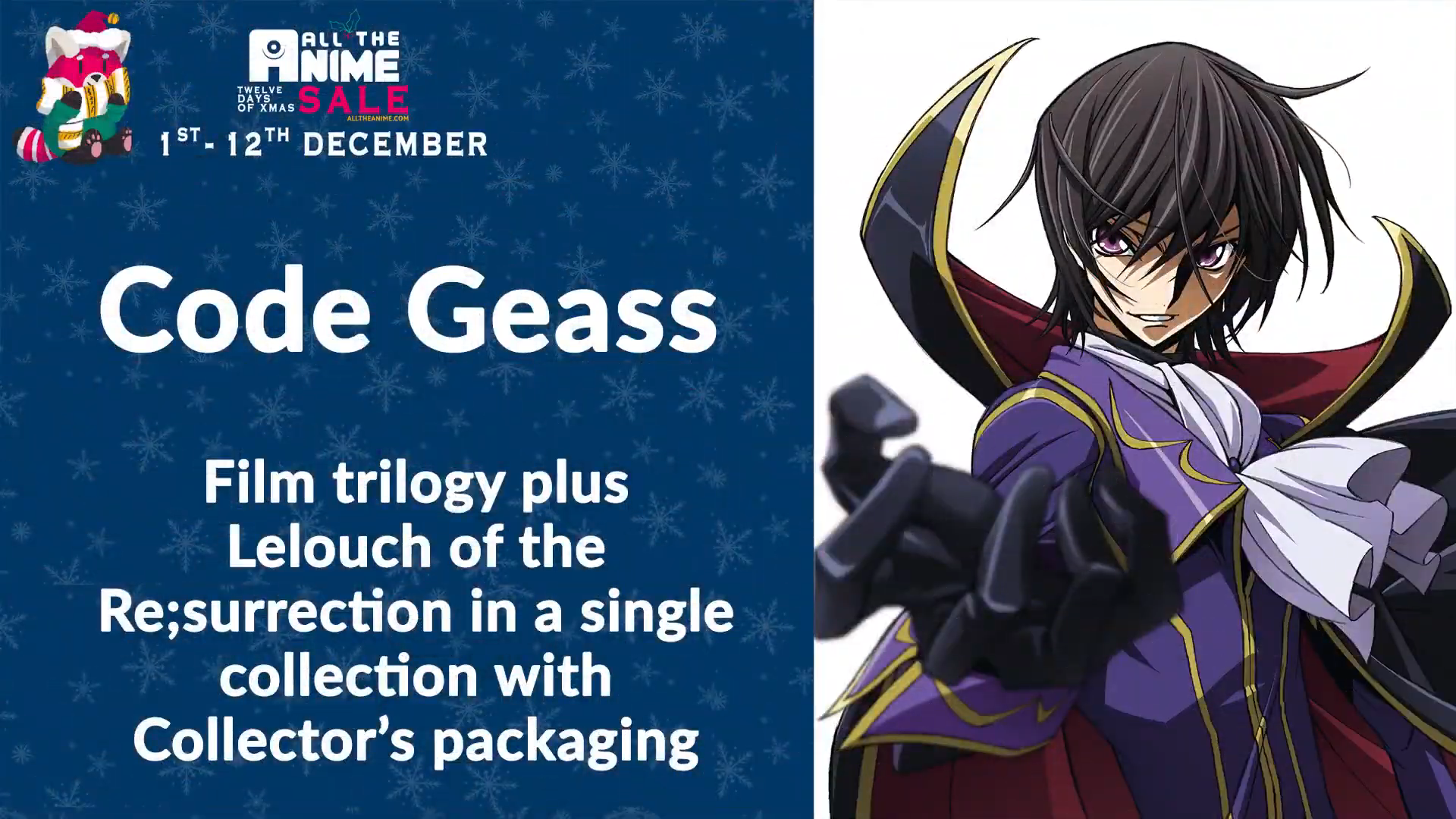 Next we have Code Geass: Lelouch of the Rebellion Movie Trilogy and Code Geass: Lelouch of the Re;surrection re-released together in one big film collection box set with collector's packaging.
Previously each film were released as a collector's edition Blu-ray (and the latter also released in a standard Blu-ray set).
The movie trilogy is presented in Japanese audio with English subtitles, while Re;surrection offers both English & Japanese audio with English subtitles.
"In a world dominated by the Holy Empire of Britannia, most of the globe has been conquered and forced into submission by this behemoth of a superpower. Japan, now renamed Area 11 after its defeat at the hands of the Empire, continues to harbour pockets of seemingly futile resistance that seems powerless in the face of the might before them.

Enter Lelouch Lamperouge, an exiled Britannian prince hidden away under a false name in Area 11 – harbouring a deep hatred for the empire which has forsaken him, he grabs the chance to fight back when a mysterious power known as "Geass" is bestowed upon him, and begins working from the shadows to bring Britannia to its knees as the faceless leader of Area 11's resistance."
Plot Synopsis via Anime Limited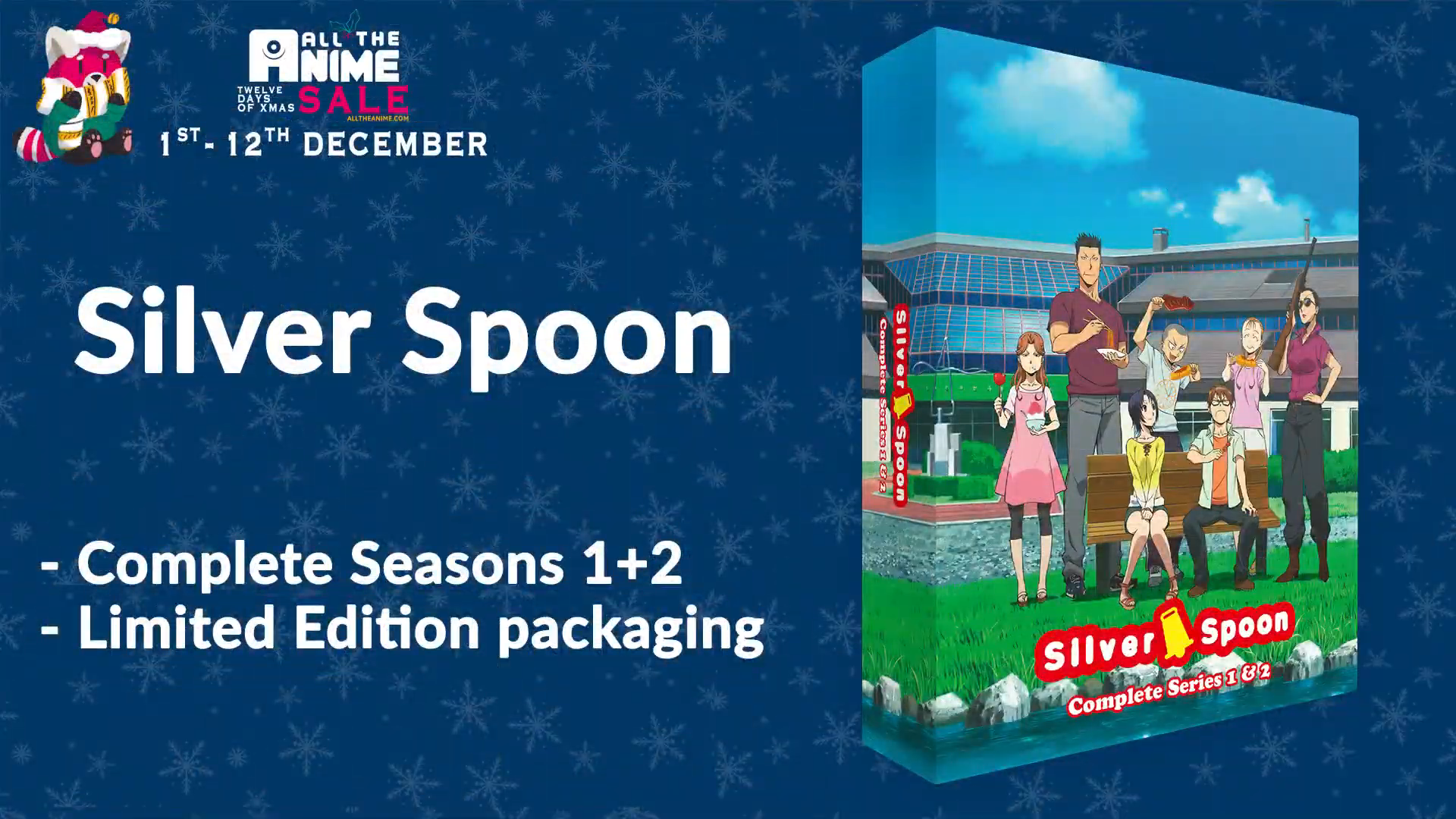 Silver Spoon returns with a complete Seasons 1 & 2 collection box set. Previously each season was released as a collector's edition Blu-ray with the first season currently out of print.
While the series is licensed by Aniplex of America in the United States, Anime Limited was the first to release the series on Blu-ray for English-speaking territories.
The series is presented in Japanese audio with English subtitles.
"The only reason why Yugo Hachiken decided to attend the Oezo Agricultural High School (a.k.a Ezono) was simply because the school had a dormitory. Entering Ezono was a way for Yugo to run away from the stifling academic pressures in the city, however, it didn't take long for him to realize that life is not that simple.

Yugo is soon forced to face more hurdles in his new environment surrounded by all the farm animals and the magnificent Mother Nature. He also begins feeling a different kind of pressure as he deals with his classmates who, unlike him, all have a clear view of what they want for their futures. Even so, as Yugo overcomes one challenge after another at Ezono and deepens his bonds with his classmates, he begins to grow stronger both physically and mentally.

This is a coming-of age story filled with sweat, tears, and literally a lot of dirt!"
Plot Synopsis via Anime Limited
---
Next we have titles that were licensed a few years ago but are now finally on the horizon.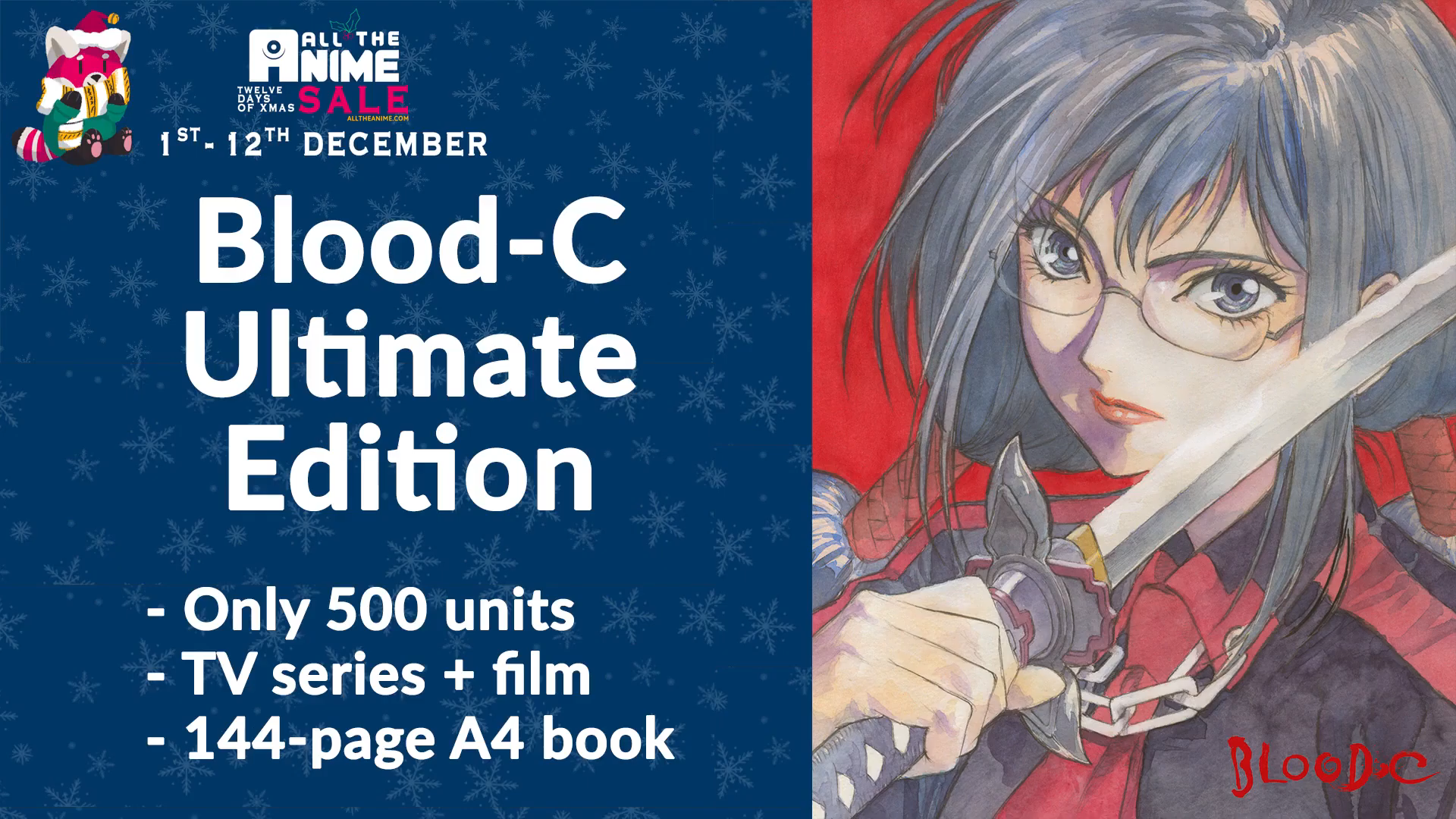 Starting off with Blood-C & Blood-C: The Last Dark collection, which has been upgraded to an Ultimate Edition Blu-ray release due to the inclusion of a 144 page A4 artbook. However, this release will be 500 units only. The release date is currently set for Q1 2022.
Both the series and film are presented in English & Japanese audio with English subtitles.
"Horrifying beasts with a hunger for human flesh prey on the citizens of a quiet town. In moonlit twilight, Saya slays the monsters and returns home drenched in blood. As the attacks increase in frequency and intensity, her enemies relay cryptic messages about a broken contract. Limbs are torn from flesh and skulls are crushed and devoured while the huntress struggles with paralyzing visions and gaping holes in her memory.

When the humans Saya promised to protect reveal the sickening truth about her role in the violence, she learns her mission isn't as clear cut as she thought – and her most sadistic foe of all is so close she can taste it."
Plot Synopsis via Funimation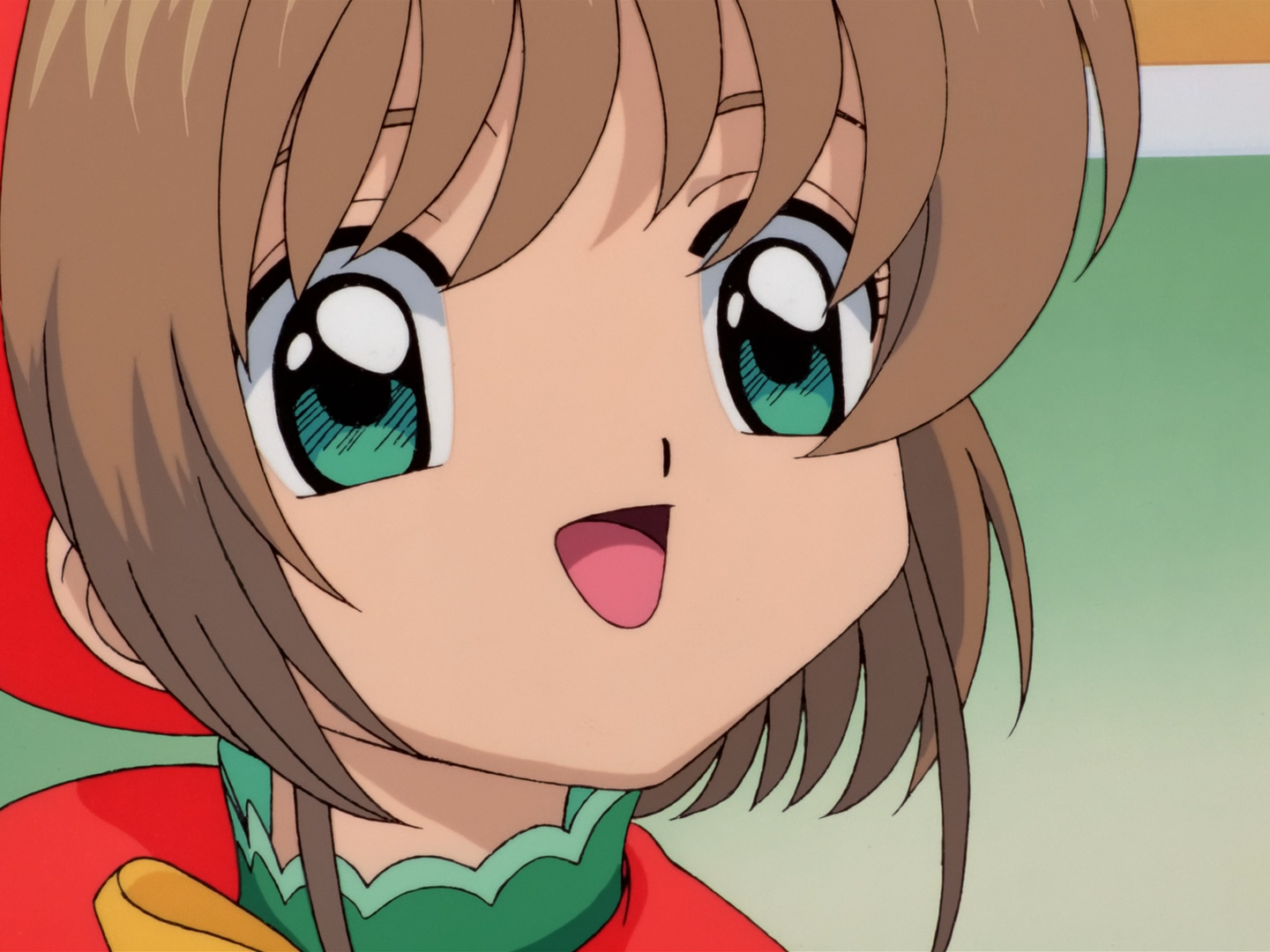 Next we have Cardcaptor Sakura, which has been a long time coming for many UK anime fans. The 1998 anime series from studio Madhouse will be presented in a collector's edition Blu-ray box set, with all 70 episodes together across 10 discs.
In addition the UK Blu-rays will be using the 2017 remaster of the series which is scanned in 4K resolution. And to top it off, the subtitles are based on the Pioneer translation rather than the NIS America translation. The collector's edition will also include a 16-page booklet.
The series is presented in English & Japanese audio with English subtitles. The English dub is not the edited Cardcaptors version.
"Ten-year-old Sakura lives a pretty normal life with her older brother, Toya, and widowed father, Fujitaka. Or she did, until the day she returned home from school to discover a glowing book in her father's study. After opening the book and releasing the cards within, Sakura is tasked with collecting each of these magical cards, while trying to live the life of a normal fourth grader. In the monumental task of collecting all the cards, Sakura must rely on her friends and family, and decide what she finds most important in life."
Plot Synopsis via NIS America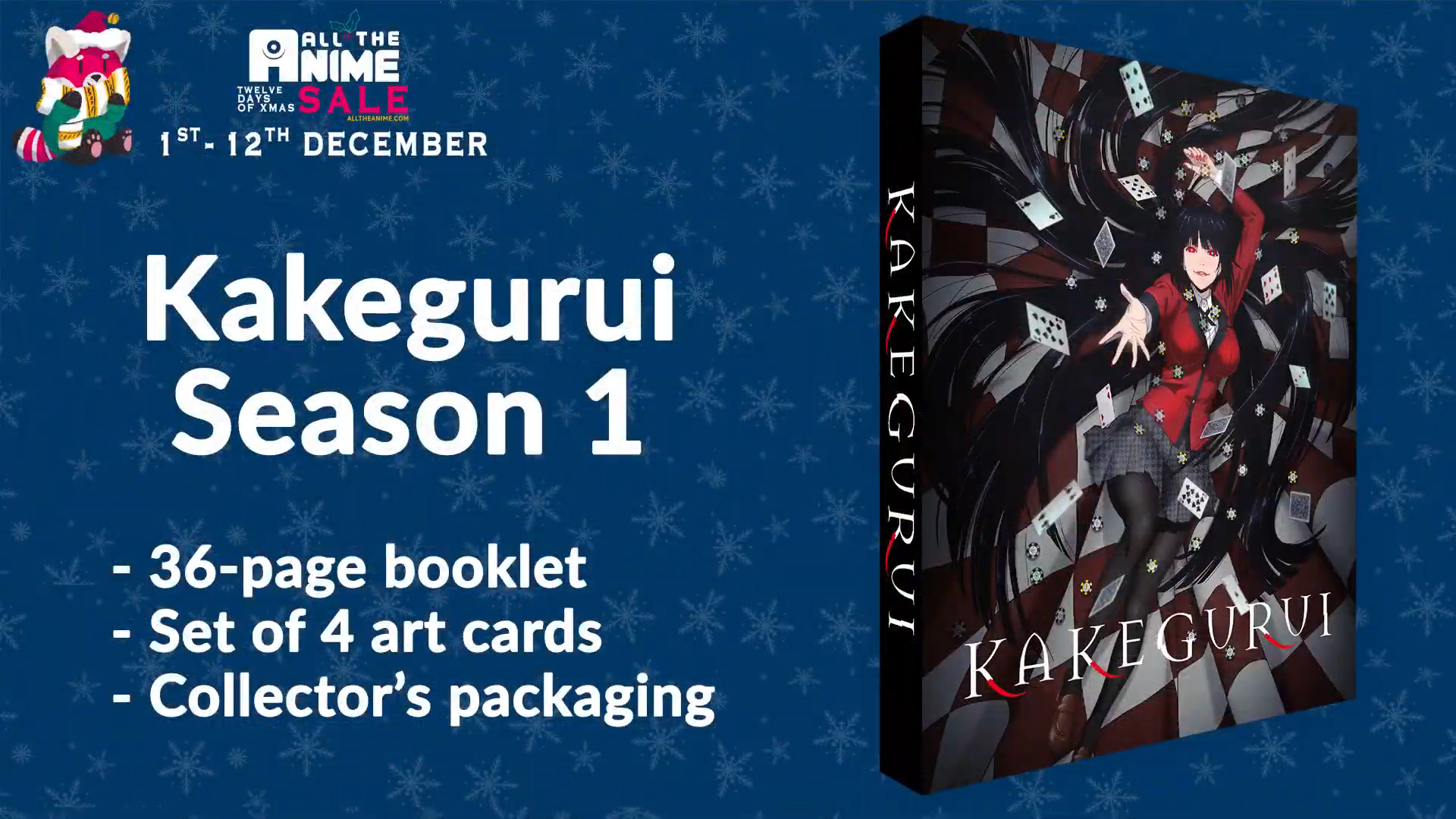 Kakegurui: Complusive Gambler is now finally scheduled for release in the UK. The collector's edition Blu-ray includes a 36-page booklet and 4 art cards.
Unfortunately, despite the distributor's efforts to secure it over the past few years, the Netflix dub will not be included in this release and instead it'll be using the Sentai Filmworks dub. Japanese audio with English subtitles will also be included.
"Only the extremely rich can enroll at Hyakkaou Private Academy, but few remain that way and many lose more than everything. Run by a corrupt and sadistic school council, the "system" at Hyakkaou is based on gambling, with losers who are unable to cover their debts being demeaned by their peers and forced to serve their debtholders. And if that's not terrifying enough, some games can result in losing an eye, one's fingernails, or even their life!

But the system is shocked when transfer student Yumeko Jabami arrives. Dark, mysterious and attractive, she's a wildcard who plays for the thrill of it… and to maintain her habit, she's become insanely skilled. The odds are rigged, and the council will stop at nothing to destroy her, but they're about to be steamrolled by a high roller from Hell!"
Plot Synopsis via Sentai Filmworks
---
Next we have brand new license announcements, one of which technically was distributed by Anime Limited though it was only for digital platforms.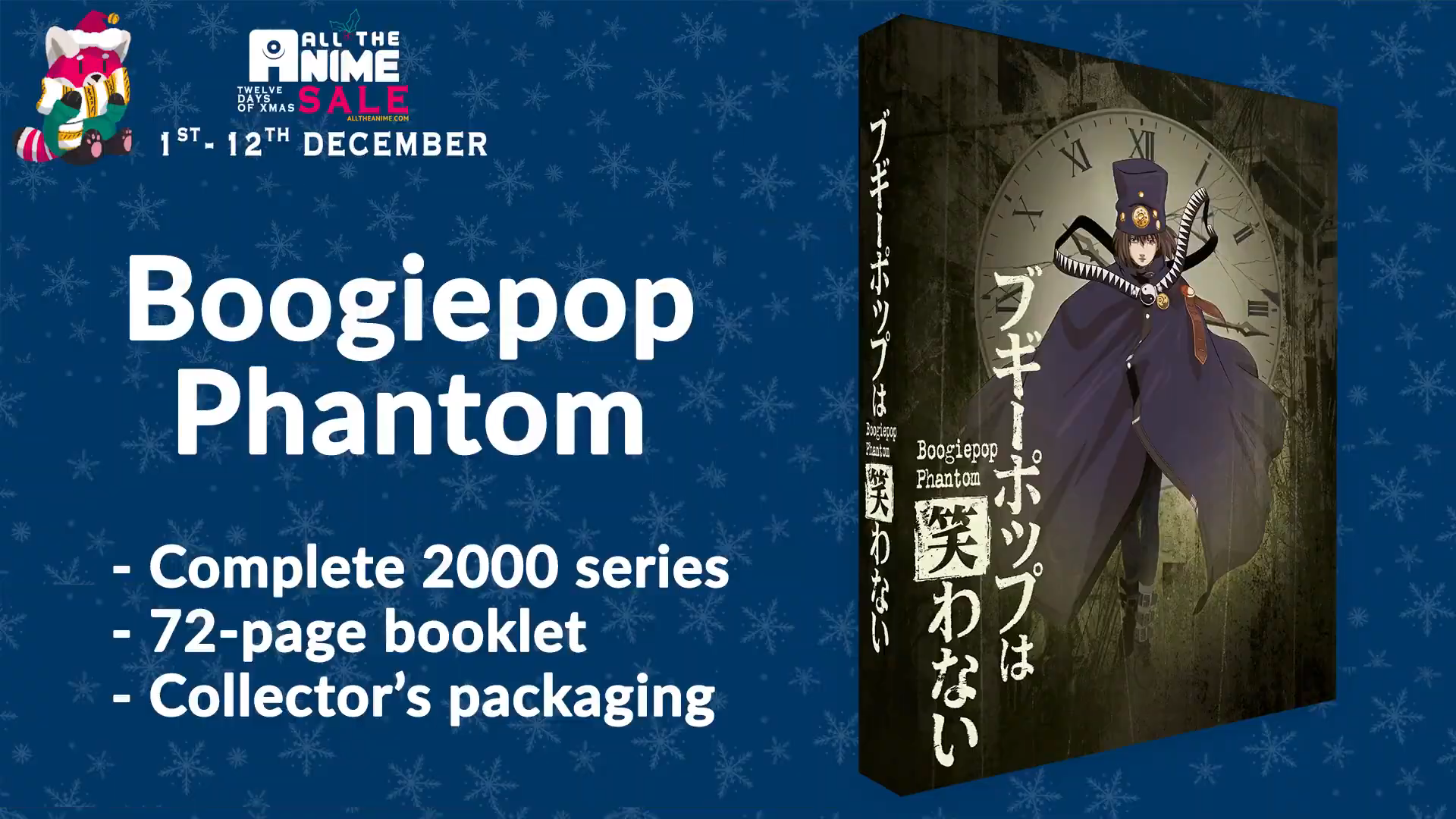 The 2000 anime adaptation of Boogiepop Phantom from studio Madhouse and director Takashi Watanabe returns after being unavailable for years in the UK since its ADV DVD release. This time it's coming to Blu-ray in a collector's edition package that includes a 72-page booklet.
The series is presented in English & Japanese audio with English subtitles.
"Five years ago, a string of grisly murders shook the city to its core. Now terror has returned, and this time it has a name: Boogiepop. Everyone knows about Boogiepop: death incarnate, she stalks the night in search of fresh victims. Meet her and you simply… vanish. In the darkness, glass shatters and time stands still… There's something out there and it's coming closer. Are you safe?"
Plot Synopsis via Nozomi Entertainment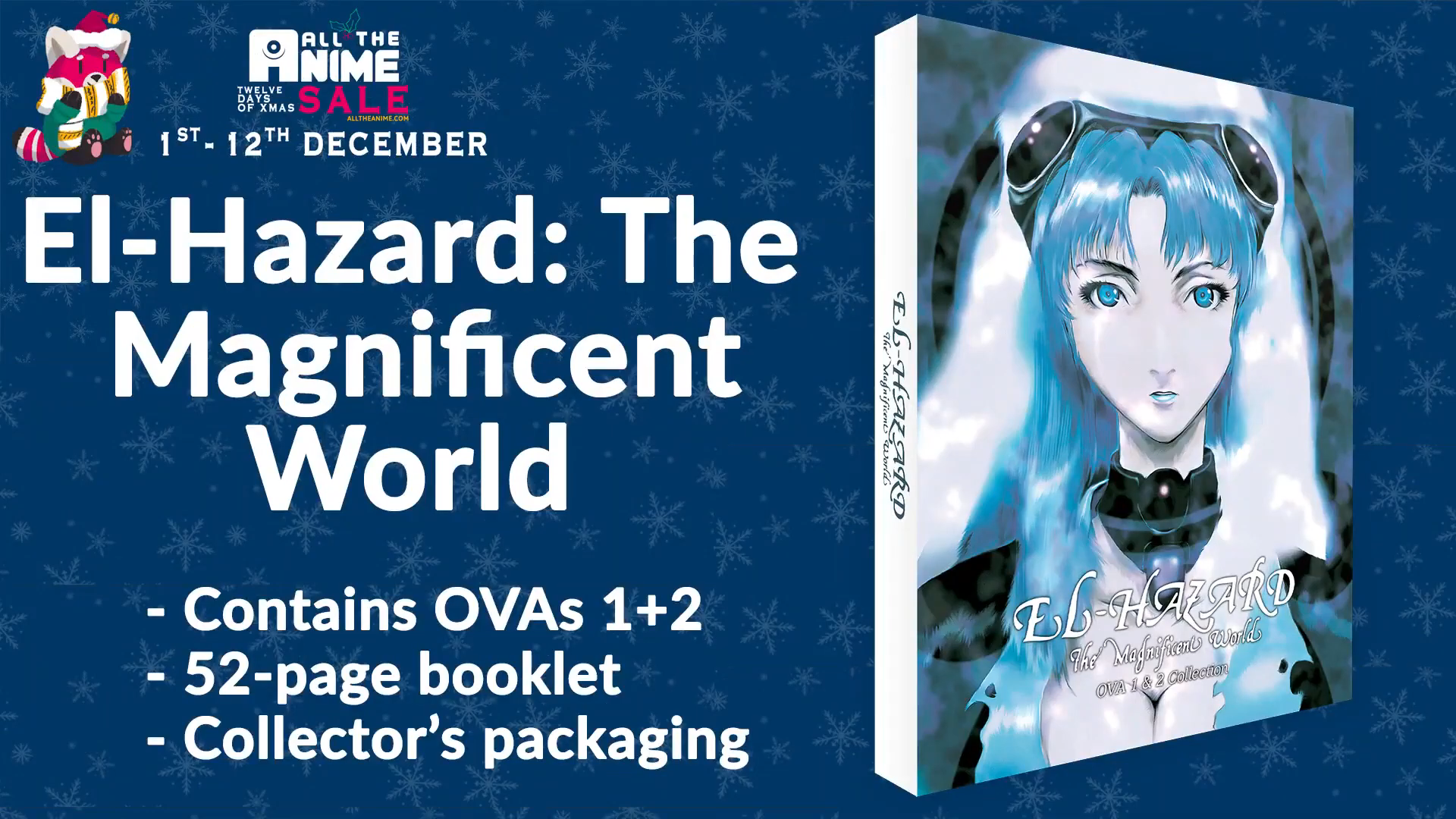 Released in 1995 & 1996, the classic Isekai OVA series El Hazard: The Magnificent World from studio AIC & Pioneer LDC is being released on Blu-ray as a collector's edition package. The package will also include a 52-page booklet.
The series is presented in English & Japanese audio with English subtitles.
"Ancient ruins have been discovered beneath Makoto's high school, but he has bigger things to deal with. He has evidence that the conniving Student Council President, Jinnai, is guilty of election fraud! But before Makoto gets his chance to testify, a strange light from the ruins transports Makoto, Jinnai, Jinnai's sister Nanami, and their history teacher Fujisawa, to a mysterious land… the Magnificent World of El-Hazard."
Plot Synopsis via Nozomi Entertainment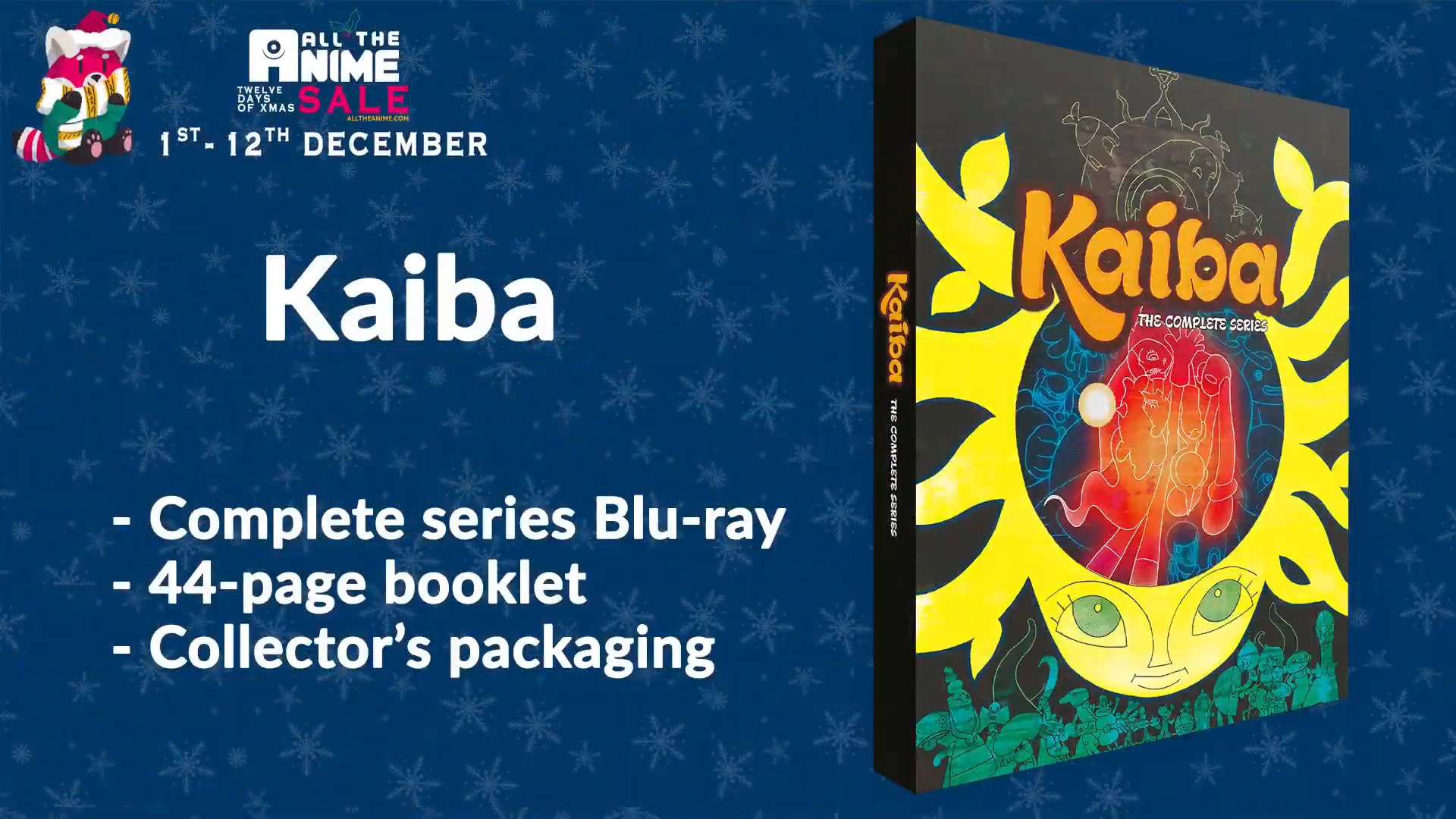 Directed by Masaaki Yuasa in 2008 by studio Madhouse, Kaiba makes its UK debut on Blu-ray in a collector's edition Blu-ray package. The package includes a 44-page booklet.
The series is presented in Japanese audio with English subtitles.
"A boy with no name awakens with a hole through his chest, a strange marking on his belly, and no memories. The one link to his past is a locket containing a picture of a girl whose name he does not know. Within moments he meets Popo, who unlike the memoryless boy has a purpose. Through Popo, the boy learns that where he is a body without memory, in this world there are many who are only memories with no body. The rich harvest the choice bodies, leaving only the dregs for those down below. And yet even though he has no memories, there are many who seem to want his life. How does he fit into this world where not even memories might be real?"
Plot Synopsis via Discotek Media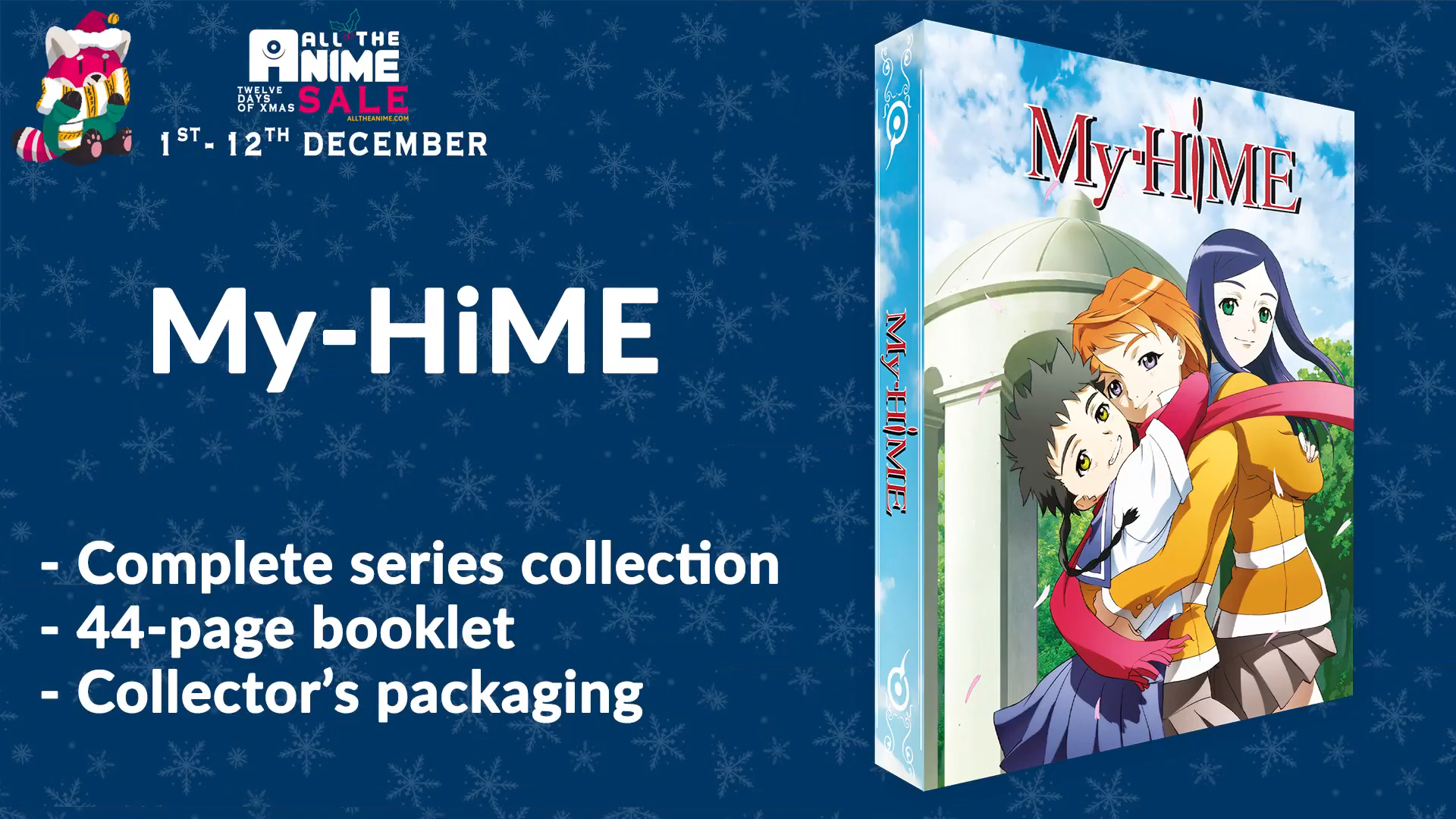 Another classic anime series making its return to the UK on Blu-ray is My-HiME by director Masakazu Obara, studio Sunrise and music composer Yuki Kajiura. The package includes a 44-page booklet.
The series is presented in English & Japanese audio with English subtitles.
"Mai Tokiha thought she had enough trouble in life between taking care of her ailing brother and transferring to a new school. But when she saves a mysterious girl wielding a sword, everything changes. A power awakens within her and she becomes a HiME, a battle princess! But she's not alone with this power—eleven other girls share her fate, and the burden is a heavy one."
Plot Synopsis via Funimation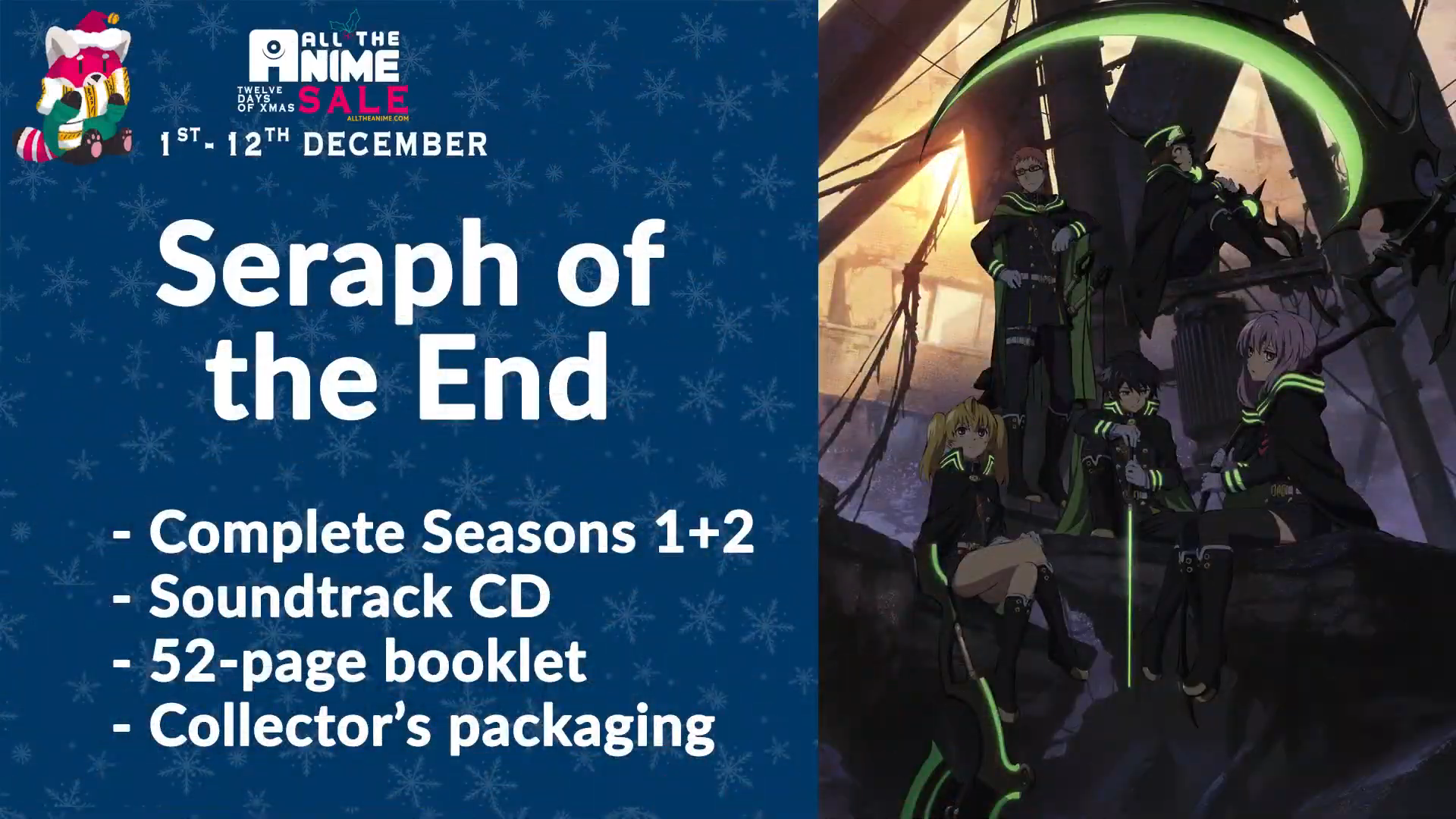 Last but not least, Seraph of the End -Vampire Reign- & its second season Seraph of the End -Battle in Nagoya-, together in one big box set presented in a collector's packaging with the show's original soundtrack CD and a 52-page booklet.
Anime Limited previously only had digital rights but will now take over the UK home video rights after Universal Pictures UK previously released the series.
The series is presented in English & Japanese audio with English subtitles.
"Yuichiro Hyakuya is a young member of the Moon Demon Company, a prestigious army squadron that uses a series of demonic weapons known as Cursed Gear to hunt vampires. After the blood-sucking monsters killed his family when he was a child, Yuichiro vowed he wouldn't stop fighting until every last one was dead."
Plot Synopsis via Funimation
---
And that wraps up the line-up for the Early Birds that will be available at a discounted offer from 1st December to 12th December 2021.
Prepare your wallets if you wish to acquire all of these titles at once. Anime Limited's (Un)limited membership will help you save money with its 10% discount and they have even teased an additional discount for the first order (they did this in the previous year for Screen Anime members).
In the meantime, feel free to join our forum's discussion in our dedicated thread which will also include predictions on the mystery boxes, MVM's Christmas sale and more.
---