Is the Order a Rabbit? BLOOM (Season 3) Review
Ian Wolf
•
In anime, there are plenty of examples of good things coming to those who wait. There's the recent news that xxxHOLiC: Rei is returning in 2023 following a six year hiatus; Lucifer and the Biscuit Hammer getting an anime adaptation 12 years after the original manga ended; and in the case of Is the Order a Rabbit?, it was the news that it got a third season five years after the previous full-length series in 2015 (although there had been two OVA episodes in between).
Once again, we follow the girls of the Rabbit House cafe: youngest but most mature girl Chino Kafu; excitable Cocoa Hoto who is still trying to get Chino to recognise her as an older sister figure; and friendly military-loving colleague Rize Tedeza. They still entertain themselves as well as friendly rivals Chiya Ujimatsu from Ama Us An and Syaro Kirima of Fleur de Lapin; alongside Chino's classmates Maya and Megu, and regular customer and somewhat work-shy novelist Aoyama Blue Mountain.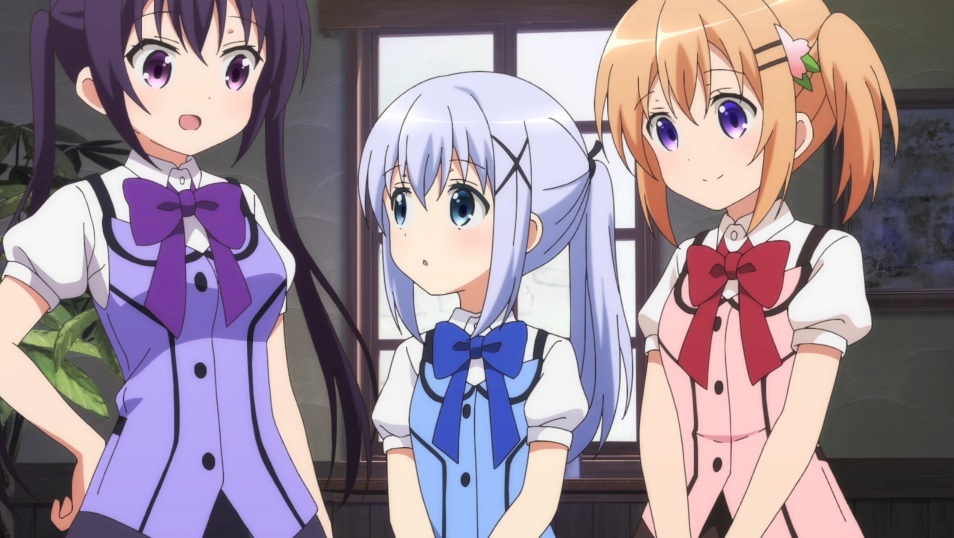 The third series begins in the summer and works its way across the months, finishing just after Christmas, taking in Halloween and school festivals along the way. In this series Cocoa attempts to learn magic; Aoyama's novel series Phantom Thief Lapin is adapted for television leading to many opportunities for the girls to cosplay; Chino and her friends contemplate which of the local high schools they would like to study at; Cocoa and Chiya are tasked with running a cafe for their school festival which mutates into a beer hall (with foaming steins of apple juice); we meet Aoyama's frustrated editor Rin; and Rize announces she wants to become a teacher.
As with the previous series, Is the Order a Rabbit? mainly follows individual stories in each episode, but we do witness a bit more drama as well as the comedy that past episodes have given us. The biggest drama is from the coming-of-age elements as Chino, Maya and Megu plan out their futures and deliberate which future school they want to attend. Rize meanwhile reveals her teaching ambitions, so the older girls are also considering life after graduation.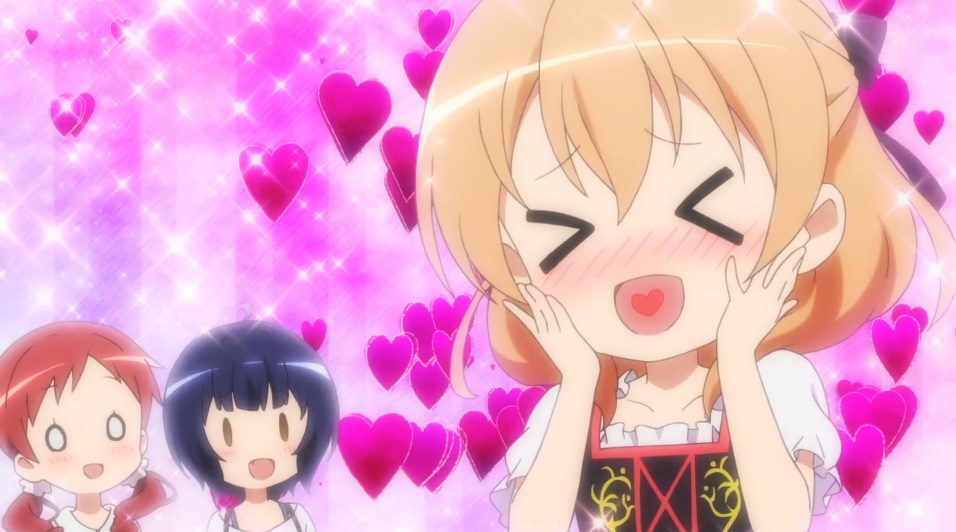 Again, the quality of the animation is high, mixing the western architectural styles with a kawaii aesthetic. This has been maintained despite the gaps between series and also a change in studio: season 2 was made by White Fox with Kinema Citrus, whereas this most recent series was produced by Encourage Films. However, they have kept Hiroyuki Hashimoto as director.
In terms of what is new to say about Is the Order a Rabbit?, my main thoughts are turned to a recent piece in The Guardian regarding the subgenre of 'iyashikei' – 'healing type' series – which are designed to be comfortable, calming viewing, with the examples being given including My Neighbour Totoro, Laid-Back Camp and K-On! I would certainly argue that Is the Order a Rabbit? is also an example of this genre. Nothing truly terrible ever happens to our characters. There may be the odd mishap for comic effect, whether it be Syaro getting 'drunk' on caffeine or Cocoa's magic tricks going wrong, but other than that this is such a comforting show. It might be too saccharin for some viewers, but if you want something calming in an ocean of chaos, it is a show worth sampling.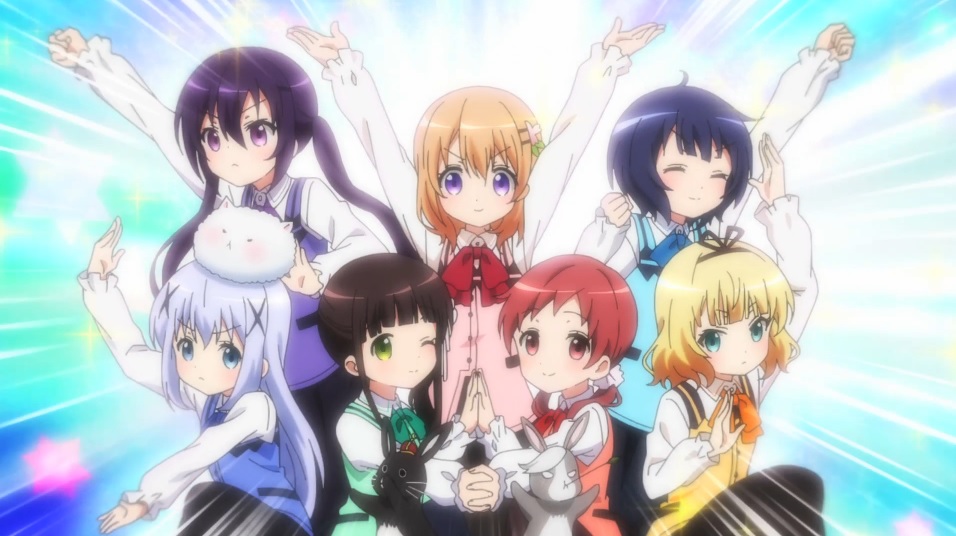 The only major problem I can think of is that we may have to wait a few more years before we get a fourth series.
In terms of this release, the only real extras are textless opening and closing, with the theme songs again sung by the cast, these being "Tenku Cafeteria" by Petit Rabbit (the five main girls) and "Nakayoshi! Maru! Nakayoshi!" by Chimame-tai (Chino, Maya and Megu). Like the previous collections, it is only released on Blu-ray and there is only a Japanese dub (with English subtitles) available.