An adaptation of an erotic "eroge" visual novel game (with the sexy stuff removed from the anime) by Key, Air was one of many of the releases by this company adapted by Kyoto Animation in the early days, which also included one of my favourite-ever anime series, Clannad; and like Clannad this is a series with tragedy and sadness running through it.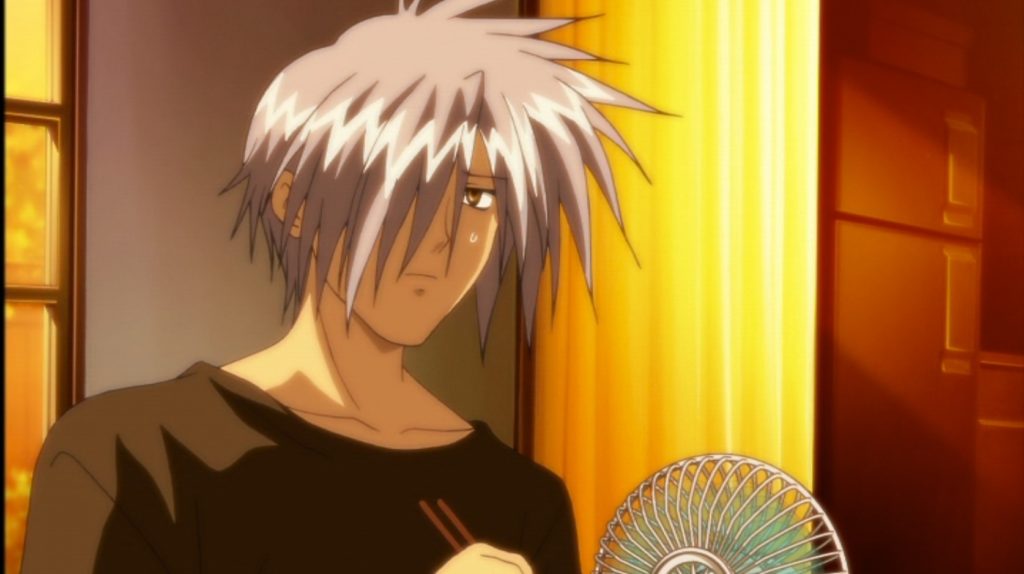 Air follows Yukito Kunisaki, a young adult who travels from town-to-town as a street performer, doing a puppet show, but controlling his puppets by magic. In one seaside town, he meets Misuzu Kamio, a clumsy girl who loves dinosaurs and is keen to befriend him. And so she takes Yukino to her home. Misuzu's aunt and foster mother Haruko allows Yukito to sleep in the shed, and thus he stays in the town, getting to know more of the locals. These include two more girls from Misuzu's school: Kano Kirishima, who is friendly with a peculiar stray dog called Potato and whose sister runs a clinic which Yukito ends up doing odd jobs for; and Minagi Tohno, an introverted lover of astronomy who spends much of her time blowing bubbles.
The series sees Yukito building up his relationship with the three girls, as each of them displays their own range of personal and at times magical problems. He himself has a problem of his own: he, his mother and seemingly all of his ancestors have been searching for the "girl in the sky", a girl who reportedly is cursed to be forever alone. During his time in the town, he comes to believe that the girl in question may well be one of the ones he has since come to befriend, leading to revelations dating back a thousand years to be solved (and told in detail in several flashback episodes).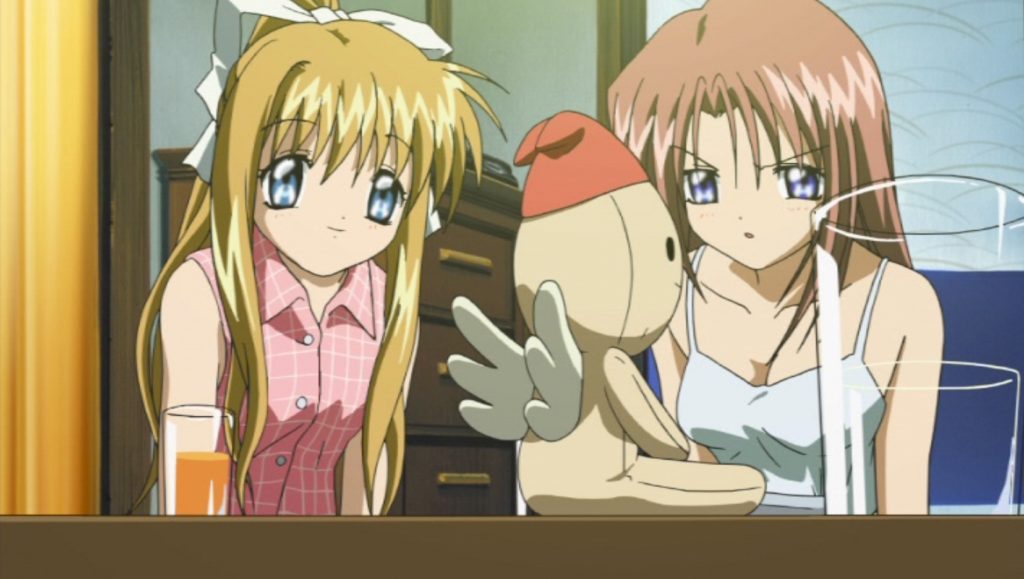 While the character design in Air may put off some viewers – the girls are really big-eyed even by anime standards, the storytelling is glorious. There are so many different emotional strings being pulled throughout the tale, dealing with many forms of tragedy: illness, mental health, abandonment and death among them. It is a series that pulls on the heartstrings, and it is clear to see how a series like Clannad was able to build up from this. Like Clannad, there is also the odd bit of slapstick humour as well, but perhaps not as much as the later work. The music is good too, with the opening theme "Tori no Uta" ("Bird's Poem") and the closing theme "Farewell Song", both performed by Lia, being delightful. Textless opening and closing are among the extras, as well as two OVA episodes set in the period 1,000 years before the main story.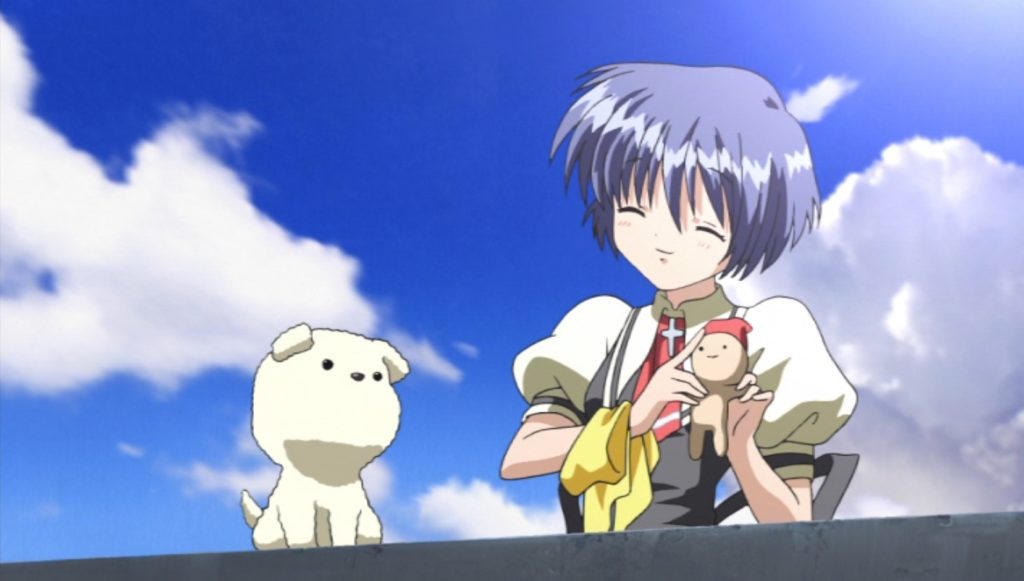 It is a good thing that MVM have fixed the subtitles as the dub has a few problems. For starters, the male lead Yukito is voiced by Vic Mignogna which is definitely an issue for many anime fans. Then there is the  English-language translation used by the American dub cast, which has issues for us Brits, given that in the second episode Yukito calls someone: "You little spaz!", a phrase that is not used in the subtitles. The use of that word, even in ignorance, is still jarring to my ears, especially as someone who is disabled. Frustratingly, this collection, unlike just about everything else by MVM these days, is only available as a DVD and not Blu-ray.
When I watched the originally faulty discs, I spent the first two episodes watching Air just full of anger that MVM could have done such a poor job with the production, and having to listen to this dub with all its problems, but the company have acknowledged their mistakes and have taken the time to fix the problem, which is to be commended, especially as the series gets better as it goes along. Aside from the lack of a Blu-ray release and the troublesome dub, I cannot fault Air – thank goodness MVM fixed their faults.