Autumn 2022 Streaming Overview – New Series
Autumn 2022 packed a wonderful variety of new series into its timeframe – and those borders have become more and more fluid as new series appear out of nowhere as late arrivals (All Saints Street on Crunchyroll) or become available on Netflix with all their episodes ready to binge-watch (Romantic Killer). But have all the series that seemed so fresh and attractive back in the early autumn lived up to their promise? The writers at Anime UK News are here to share their thoughts as they look back over an 'interesting' season…
Demelza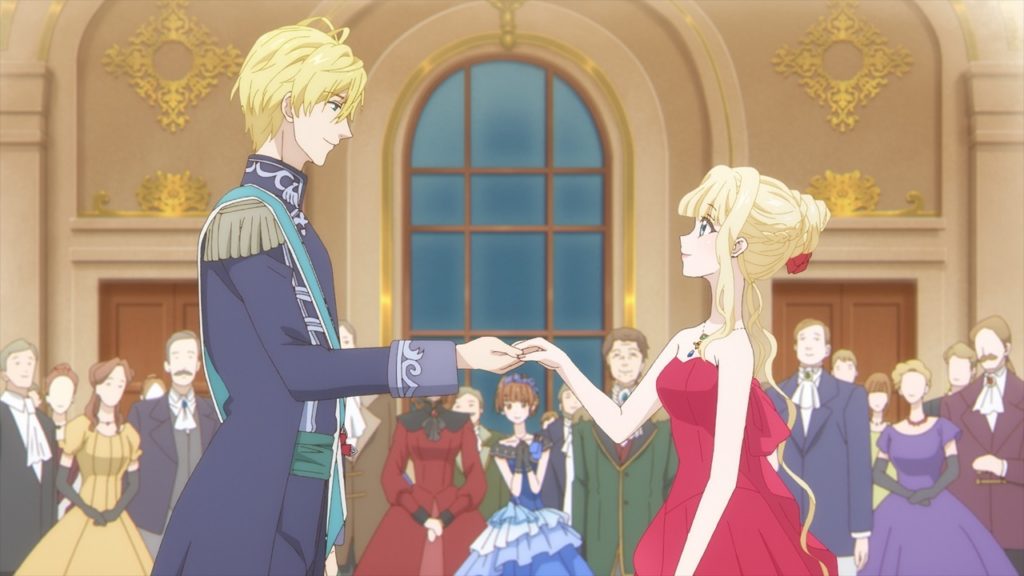 Starting the Autumn Season, I was coming off the high of a splendid set of anime over the Summer and was unconvinced by the Autumn offerings. Now we're at the end, I'm still fairly unenthusiastic about a lot of the shows that have just aired, but I still had fun which is the important thing, right?
For the preview, I picked Bibliophile Princess and Akiba Maid War which stayed consistently interesting through to their conclusions. Although I admit I started losing interest in Bibliophile Princess at a similar place to where I dropped the light novels because while our protagonist is lovable, her relationship with Prince Christopher is not easy to get invested in. He's just not a good character and for a romance anime like this, that's a killer. The series is at its strongest when heroine Elianna stands on her own, getting embroiled in storylines that take her away from the prince. I think it's still worth watching just because we see so few shojo light novels/manga make the transition to anime, but it's not the best series out there by a long shot.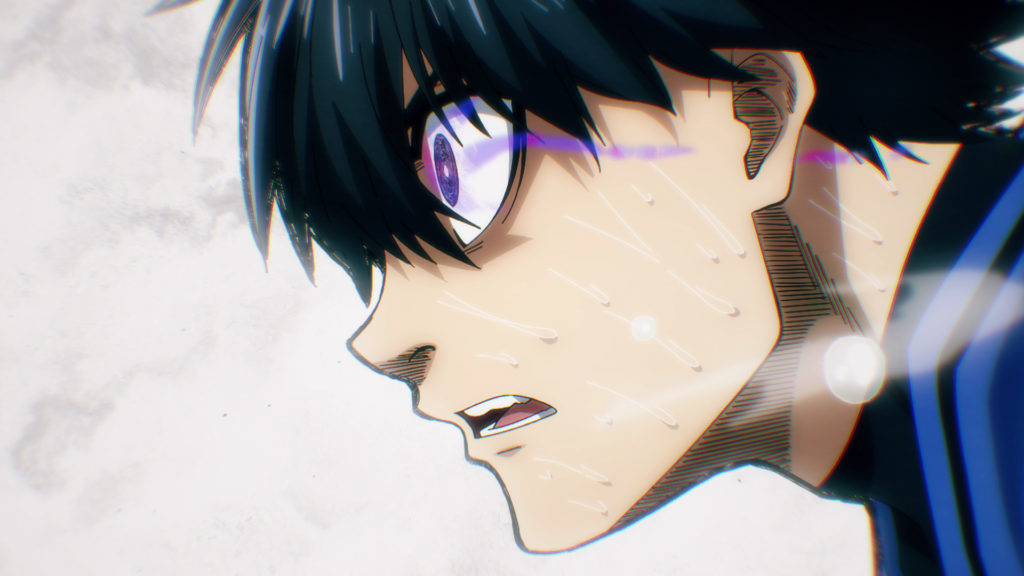 Instead of my initial picks, it was BLUELOCK and Bocchi the Rock! that captured my heart for the season. Like Rui said at the beginning of the season, BLUELOCK throws out everything we'd expect of a football series and invests itself in putting our protagonist through a crazy training program that works similar to a lot of death game premises – fail and you lose all hope of ever playing on Japan's national team, which for these passionate youths may as well be as bad as their lives meeting an untimely end.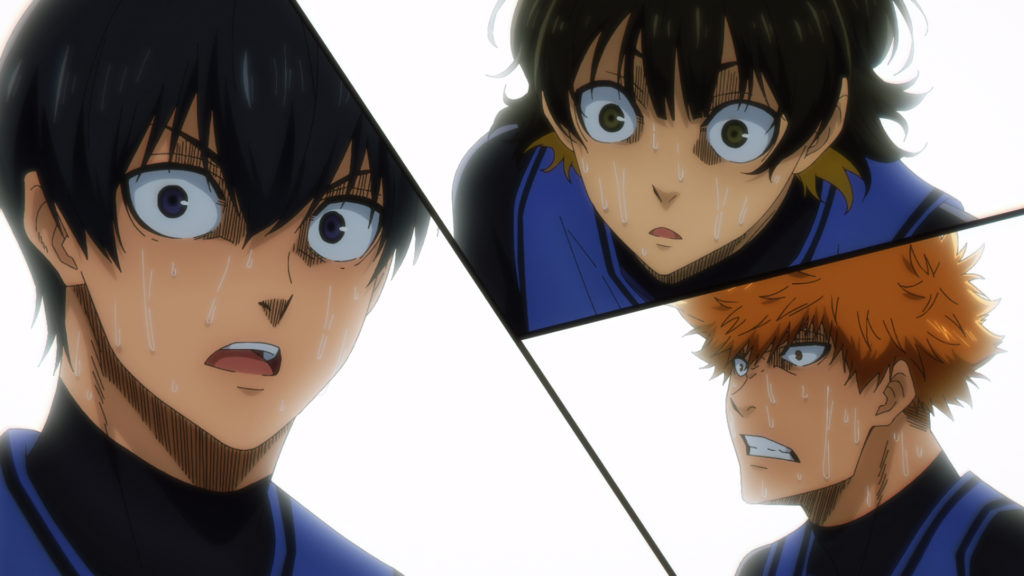 Thanks to a mixture of this twist on the usual sports formula and a cast of likeable characters (friends and foes alike!), it's easy to see how this became such a popular manga in Japan. For the anime adaptation studio 8-bit (That Time I Got Reincarnated as a Slime, Stars Align) is proving they have what it takes to make a name for themselves by adapting a popular series that isn't just Reincarnated as a Slime. They've been using some CG for certain scenes, but by and large, the series is traditionally animated and looks great. With this one continuing into the Winter 2023 season, I'm eager to see where the story goes and will certainly be reading the manga afterwards.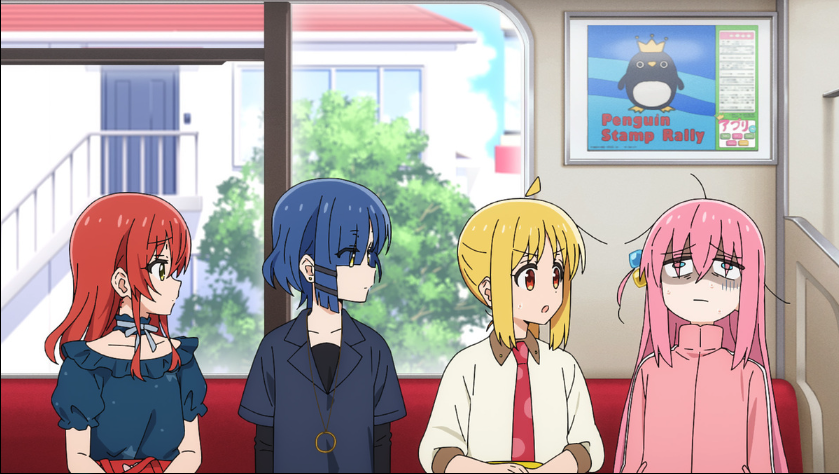 Meanwhile when I started Bocchi the Rock! I was convinced it was going to be cute girls doing cute things with the occasional scene, think K-ON!, but I'm happy to say it completely surpassed my expectations and proved itself both a heartfelt emotional journey and a must-watch for you musicians out there. Originally a 4-koma manga series, studio CloverWorks have had to create a lot of original content to fill in the gaps and you can tell the team are passionate about this one! Even just watching the band perform together, you can tell this is a real labour of love as the team perfectly depict what these kinds of performances are like from the perspective of the audience and the band alike. They've even gone so far as to record a whole album from Kessoku Band, the in-universe group Bocchi is a part of. I also appreciate how our protagonists' struggles are depicted. I may not be able to relate to having the level of anxiety and shyness she has but I'm sure it will be relatable to many viewers. This is certainly one I wouldn't mind re-watching down the road, when hopefully, it gets a home video release!
Bibliophile Princess is available on HIDIVE, while Bluelock and Bocchi the Rock! are available on Crunchyroll. 
Onosume
I must admit that I haven't watched that many shows from this year's Autumn Season as I've been either off doing other things (like Scotland Loves Anime) or getting stuck into some recent game releases (both Splatoon and Pokémon have eaten up a good chunk of time). This seems like a shame when it looks as though the season has had some right bangers which I'm going to try to binge eventually! Week-on-week though, I've had a few shows that I've focused down on and they all generally gave me a good time.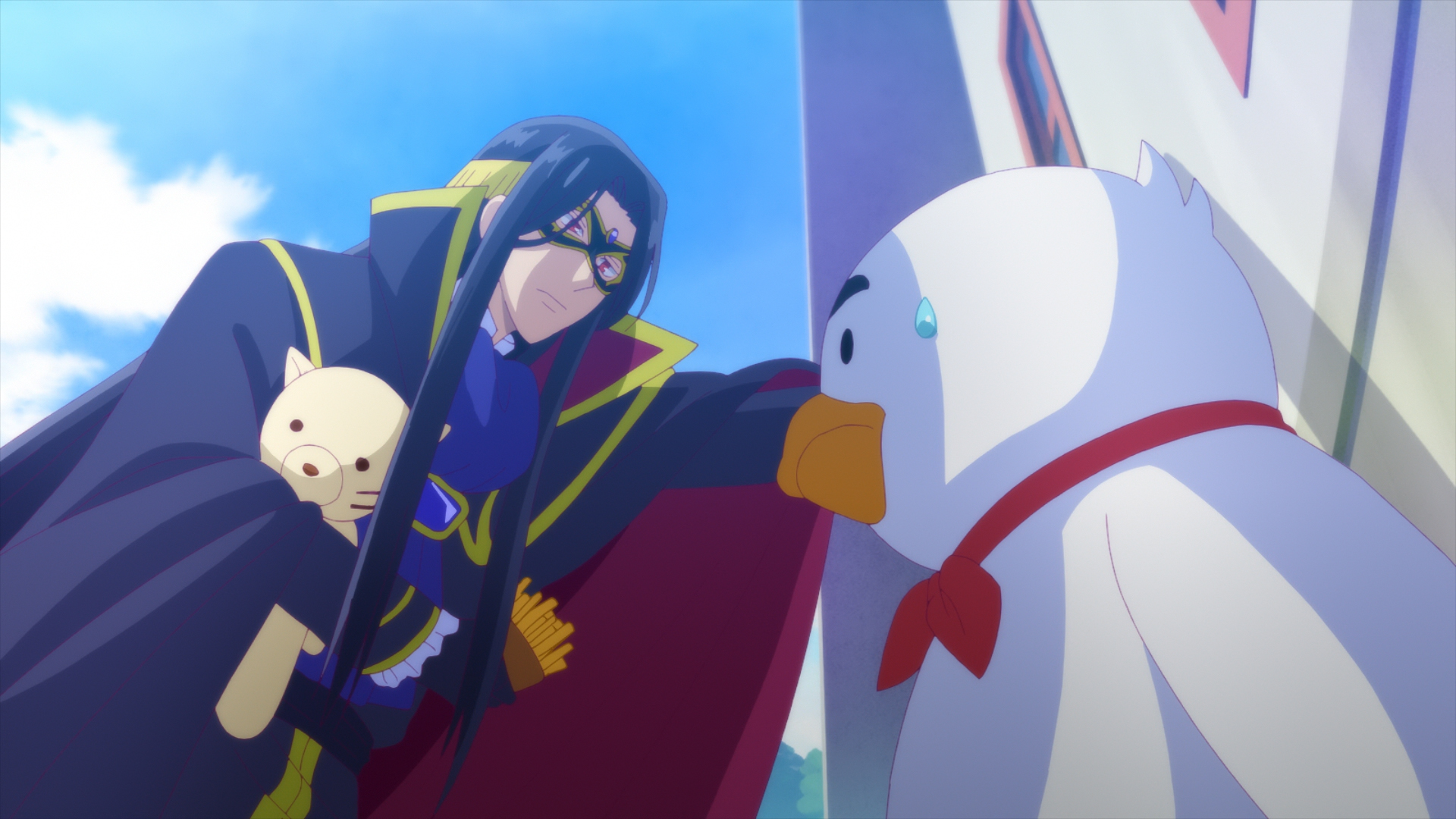 I'm the Villainess, So I'm Taming the Final Boss was in particular a fun show, although I don't think it becomes one of the leading stories in the villainess genre like it wants to be, as it suffers from its pacing not allowing any of its story arcs to really breathe, as well as insane character creep that produces a very convoluted narrative that pulls you away from the central characters you actually care about.
Despite these faults though, I still think this is a pretty good series that tackles real-world relevant social issues like discrimination and poverty well with a nice fantastical spin. It's always very clear why these things are bad, like enslaving demon creatures or trying to frame somebody just because they are different but wraps each plot point in an enjoyable little mystery to solve, or an evil plot that Aileen has to uncover. It also helps that the main cast of characters are so enjoyable to spend time with and are often hilariously goofy. The demons, like the absolute cutie-pie that is Almond the crow, are in particular great to watch as they try to cause a whole load of mischief for Aileen, while our titular villainess herself is also prone to doing dumb stuff, like dressing up in a duck costume as a disguise. I also really appreciated the role-reversal with heroine Lilia, who actually provides an intellectual equal for our villainess as she tries to one-up and out-do Aileen in terms of nefarious schemes.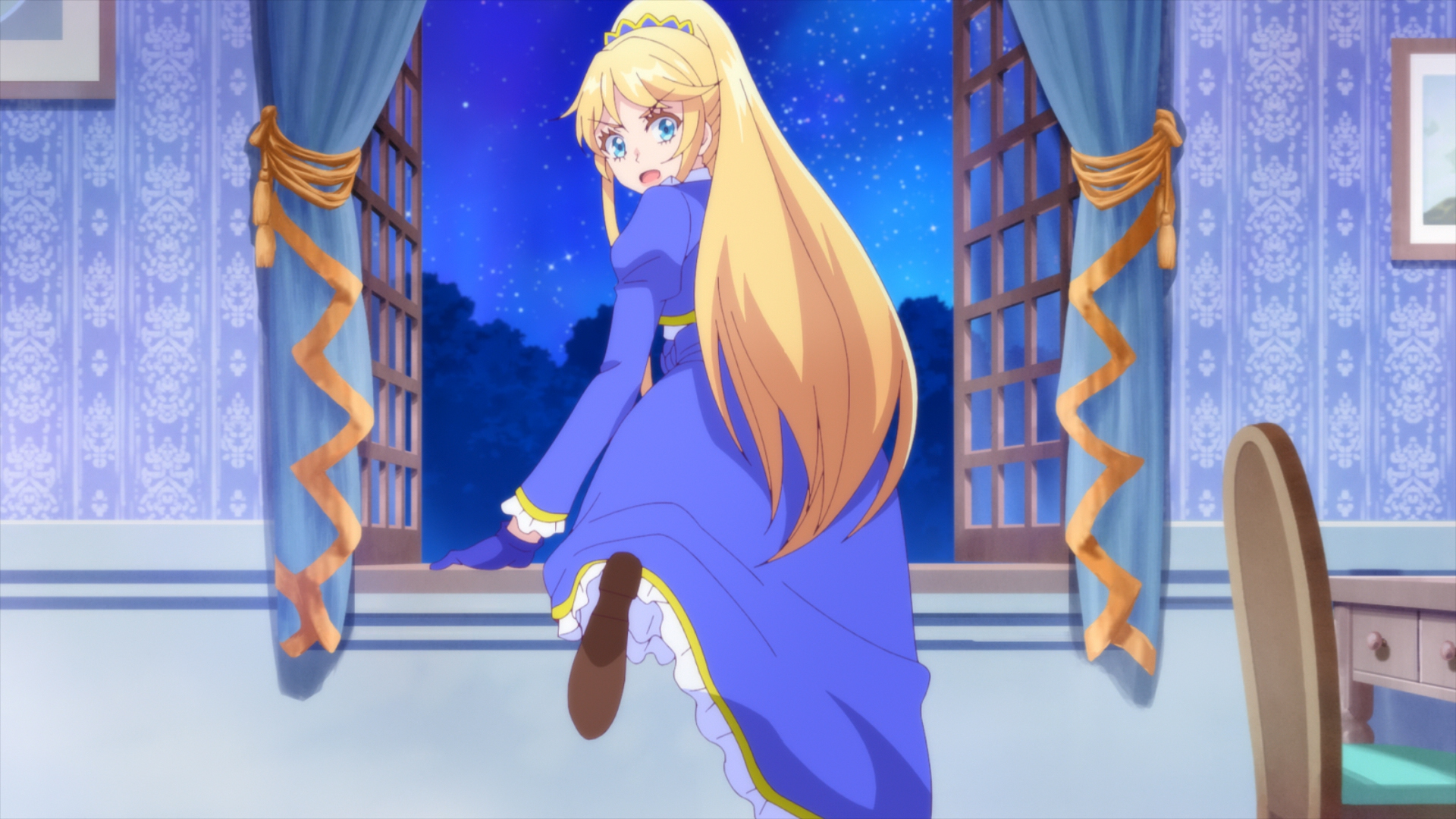 While I think the 3-volume manga adaptation of the first novel is still the best way of jumping into this series, the anime doesn't do a bad job either and at least goes further than the manga did, so works better if you want a broader sample before jumping into the source material. It's also just a nice little show that can also work fine on its own, with an ending of sorts where you could happily leave things. If you fancy that sort of self-contained series and are up for an interesting and more politically motivated villainess series, then I'd definitely say to give this one a shot.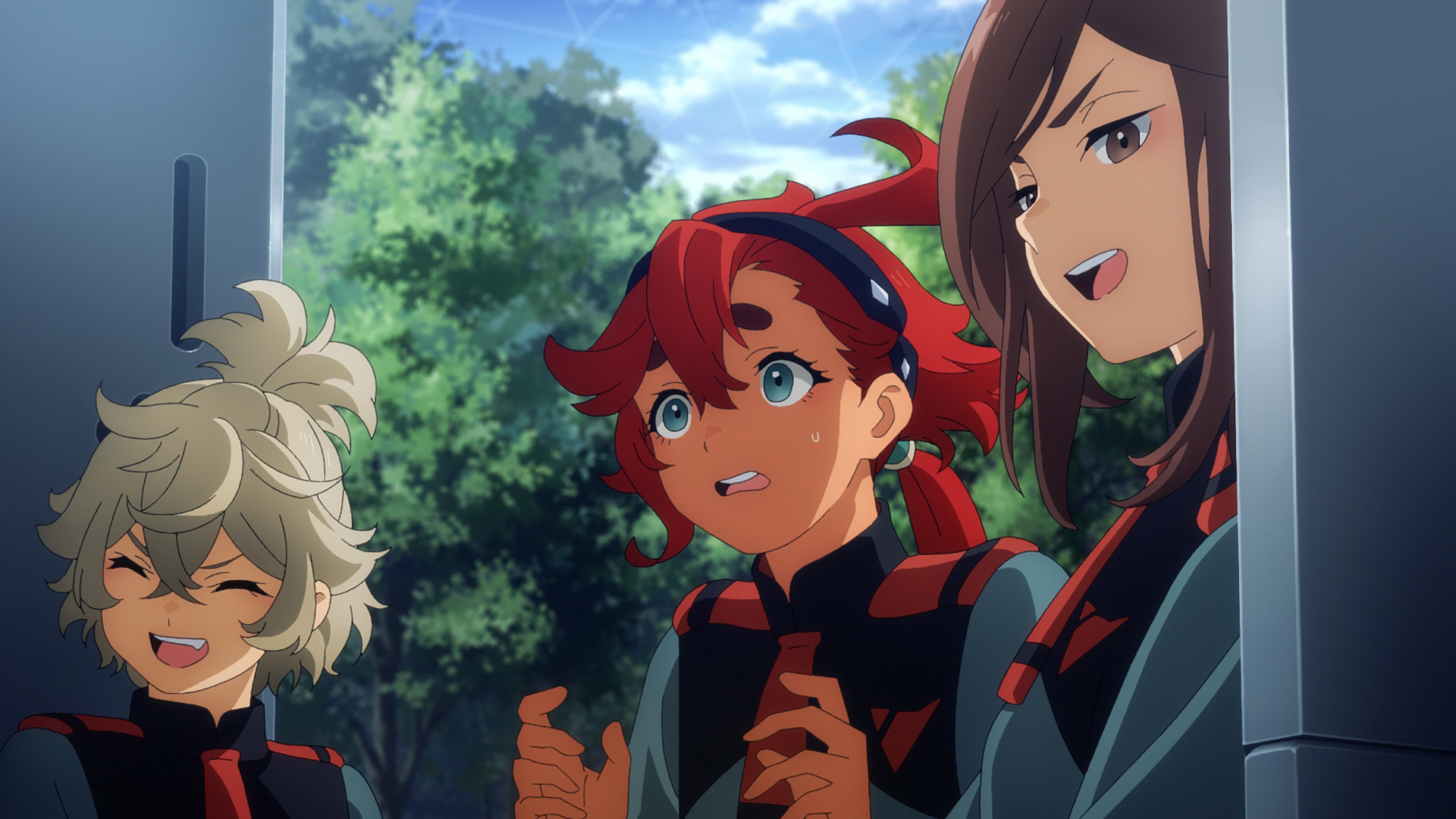 The other main show that I've been watching this season is Mobile Suit Gundam: The Witch from Mercury, which has definitely been an interesting take on the long-running mecha franchise that I must say plays to some of the ongoing trends in the anime industry at the moment. Here for the first time in Gundam history we have a female lead as the main Gundam pilot, Suletta Mercury, who through a series of bizarre circumstances ends up being paired with fellow student and daughter of the vast Benerit Group conglomerate's president, Miorine Rembran, as her groom!
While very much starting off as Gundam school antics, with Suletta learning her way around the establishment and the mobile suit duels used to resolve disputes, it soon becomes clear that there's a lot more going on behind the scenes, as the powers that make up the Benerit Group start to fracture over its control and the use of GUND-ARM technology, which had been banned as it drains the user's life force. Suletta of course is immune to this, which marks her and her Gundam, Aerial, out as targets by not just the school body, but the powers that control the Benerit Group itself.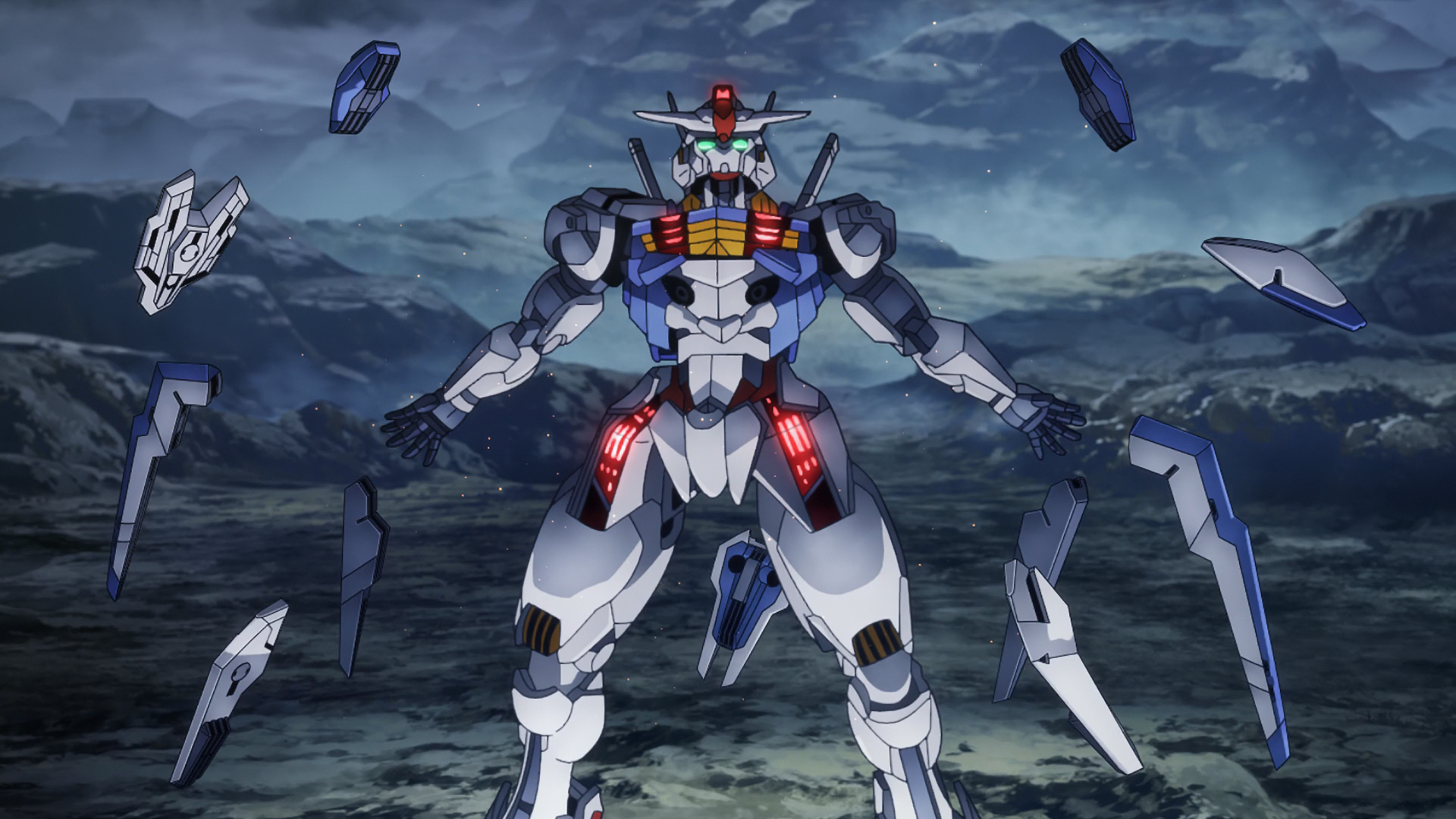 Compared to some other Gundam entries, this one so far has been a bit of a slower burn, with many of the bigger things around the plot happening in the background while we watch Suletta in the foreground getting used to school life and adjusting to her role as Miorine's groom. While it does offer some combat in the duels between students, it's all very small-scale so those of you coming into this expecting fireworks may initially be disappointed. However, these small-scale fights still look really good and are full of all the typical mobile suit battle hallmarks, with lasers, close-combat swordfights and strategical outmanoeuvring. While all this is entertaining, I think it's in its goofy characters and its deeper plot where the show truly shines. These are of course typical parts of a Gundam series, but I think this one goes back to some of the more light-hearted comedy of the originals rather than going to the darker side like Iron-Blooded Orphans did, or towards SEED's teenage angst approach. It's very easy to latch onto the main cast and cheer them on as they face off against forces above their weight, particularly as they start their GUND-ARM business venture as you see the kids trying to fly out from their parents' misdeeds, but being brought back down to Earth with a bump. Plus, the core relationship between Suletta and Miorine is adorable, and you can feel that they are clearly latching onto the same vibe here as the Chisato and Takina pairing in Lycoris Recoil that made that show so popular.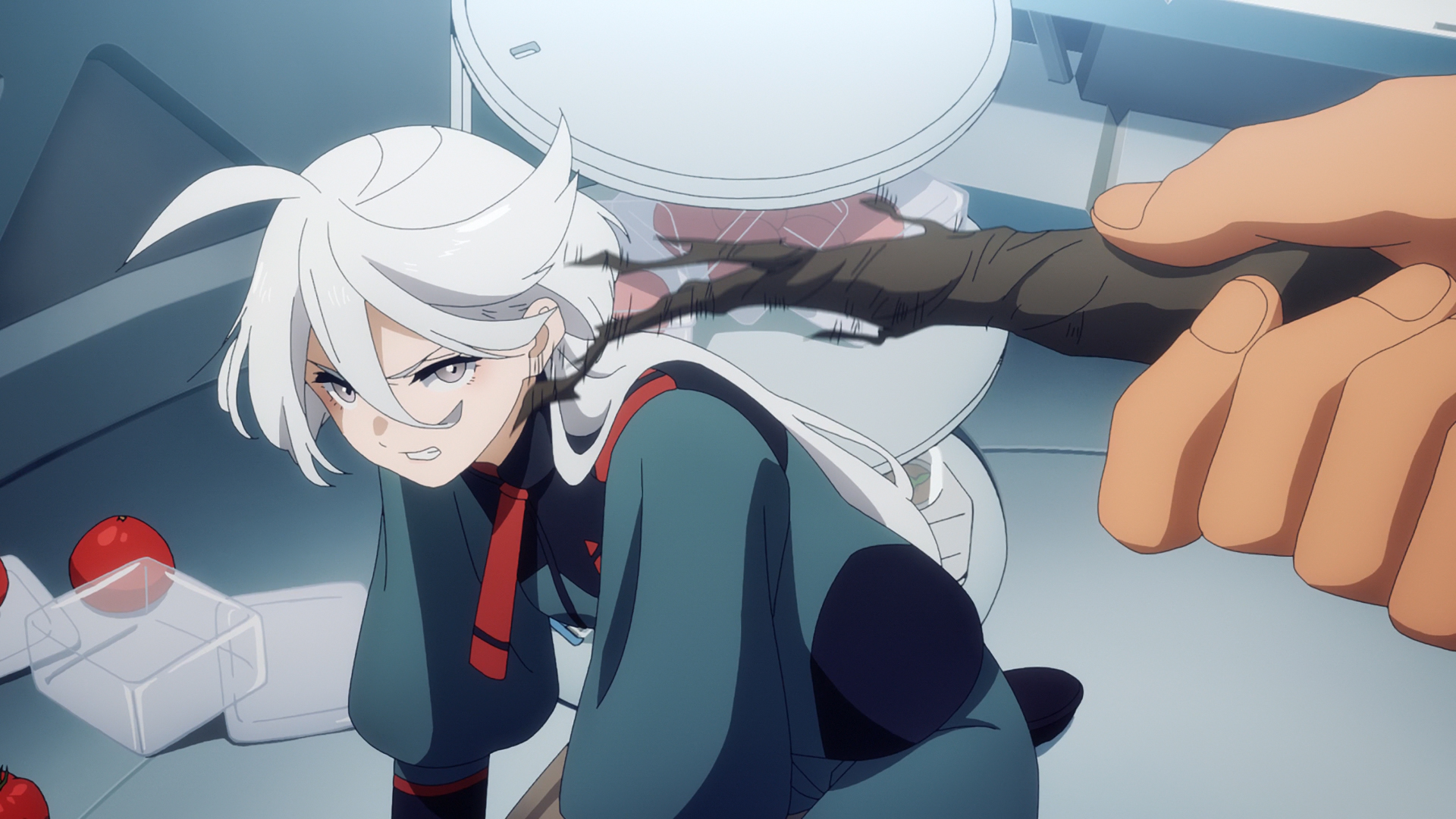 So far then I'd say this has been good, but its second half in 2023 needs to really up the stakes and bring all the backroom dealings and corruption to the fore to make it stand out beyond its core character relationships.
I'm the Villainess, So I'm Taming the Final Boss and Mobile Suit Gundam: The Witch from Mercury are both available to stream on Crunchyroll.
HWR
This season offered a handful of standout original series for me, including the fantasy mystery series Raven of the Inner Palace.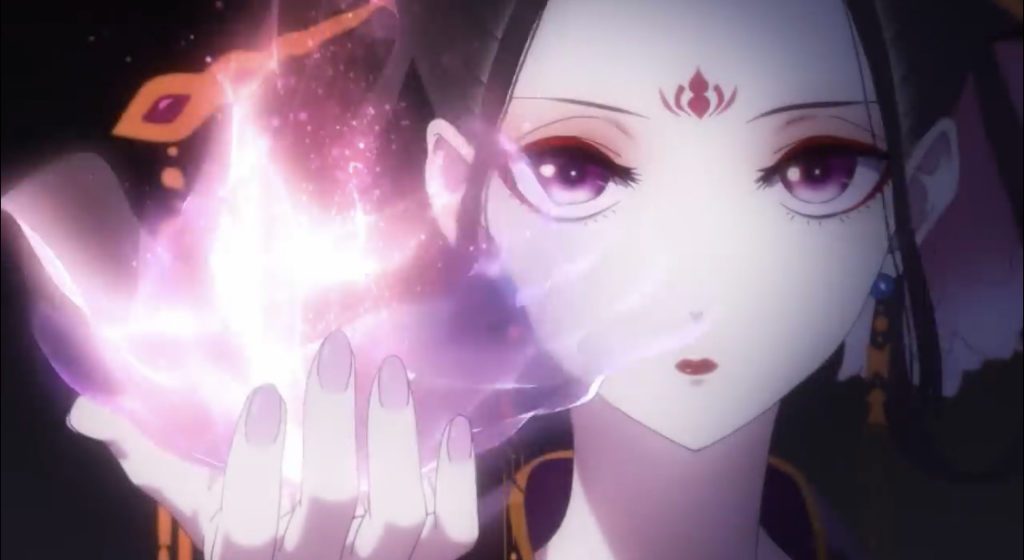 Raven is almost a rare breed nowadays in being a historical anime with fantasy elements that don't involve being whisked away to another world. It instead tells the story of the Raven Consort Jusetsu Ryuu, who is tasked with dealing in the supernatural mysteries that take place within the palace, whilst gradually becoming less of an enigma and more of a friend to those around her.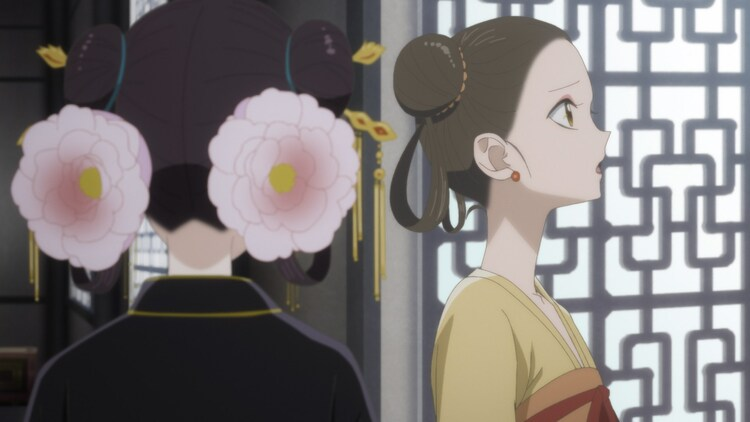 The episodic nature of the series allowed for some interesting mysteries to be resolved, and it reminded me at times of the likes of Mushishi. This is a series that might have gone under the radar in a busy season but is one that I recommend checking out for any fans of mystery and fantasy.
Do It Yourself!!, a DIY-themed slice-of-life offering for the season, ended up being an engaging and relaxing watch, sporting a likeable cast of characters and a simple but fun premise, centred around the titular "Do-It-Yourself Club".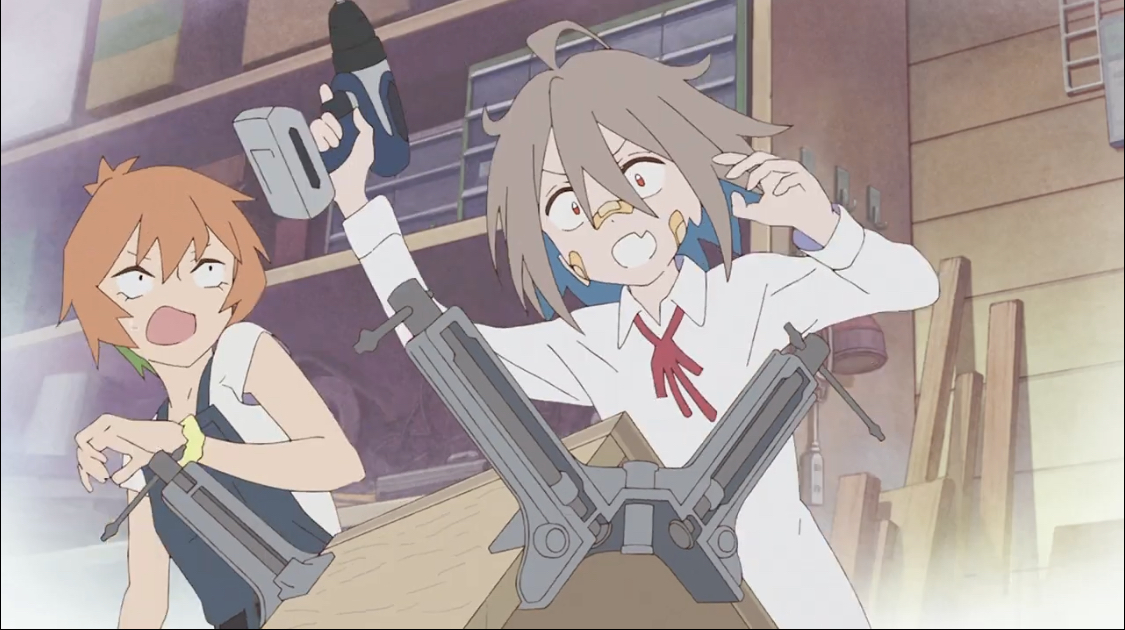 Though the club starts with just one member, Rei Yasaku, her handyman skills impress main character Yua Serufu into joining. Despite her clumsy nature, it is met with an enthusiasm for construction motivated by building new friendships and strengthening one with her  friend and neighbour Miku.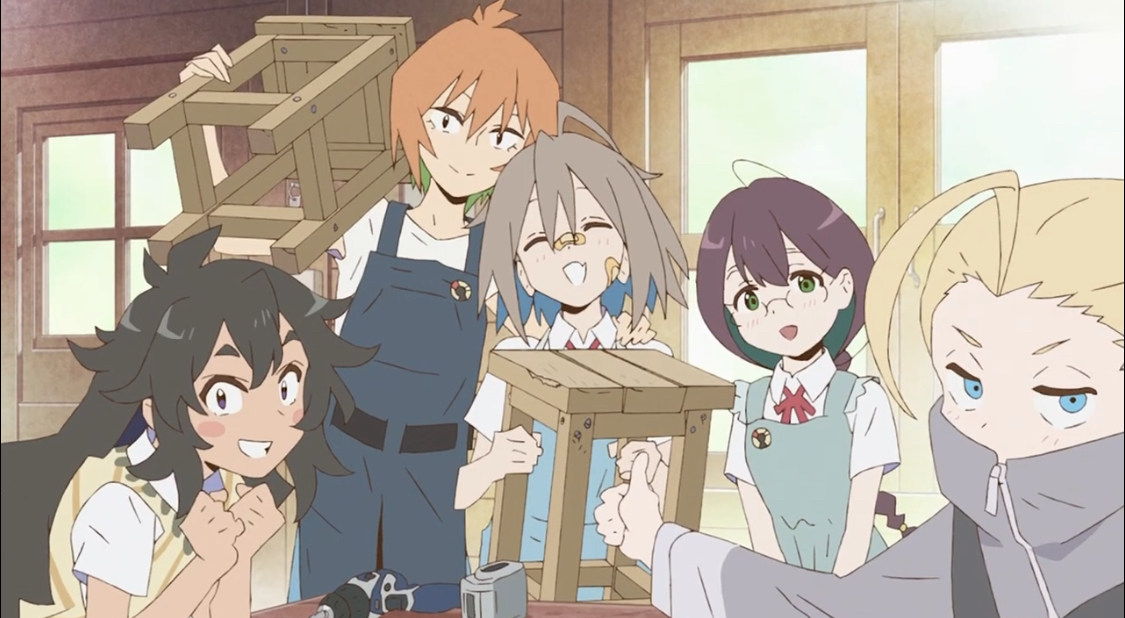 Do It Yourself!! has a great theme song and doesn't outstay its welcome, weaving a fun storyline with some colourful colours and builds.
I'll also give major props to another series in BOCCHI THE ROCK, which was also a great series delving into themes of social anxiety and coming out of one's shell, whilst growing both as a person and a musician. It's a must-watch from the season.
All of the above series are available to stream on Crunchyroll.
Sarah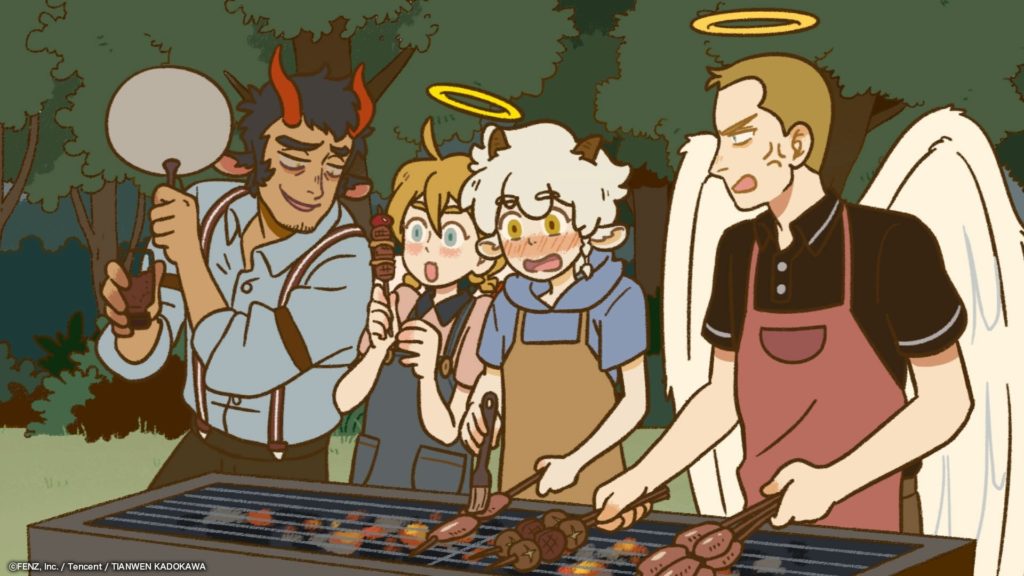 Because of its very late start on Crunchyroll, you could easily have missed All Saints Street – but if you did, please give it a try! It comes highly recommended, even though, strictly speaking, it's not an anime but a donghua from Tencent Video that's been dubbed into Japanese (and is based on a webcomic by Chinese artist Lingzi). Thirty-six very short episodes have been divided into six standard-length TV anime episodes (with a new series coming in 2023). It follows the daily life of Neil (Ni-Ni) Bowman, a quiet, well-intentioned demon boy who's come to Earth for reasons and ends up staying in the flat belonging to an Angel (he's called Lynn and he's a teacher) with fellow flatmates: Ira Blood (a vampire); Vladimir Elliot Kirilenko (a werewolf); Abu (a mummy) and Lily (Neil's younger sister). I was hooked about halfway through the first short episode. It has a very distinctive and attractive art style and character design and the characters are easy to get attached to, especially Neil (who develops a huge crush on Lily) and the antics of the whole werewolf clan. There's also a subplot bubbling under involving Nick, Neil's much more demonic older brother, who can't leave him alone and comes after his brother to stir things up. A lot. If you need cheering up or distracting from the difficult times we're going through, this should do the trick!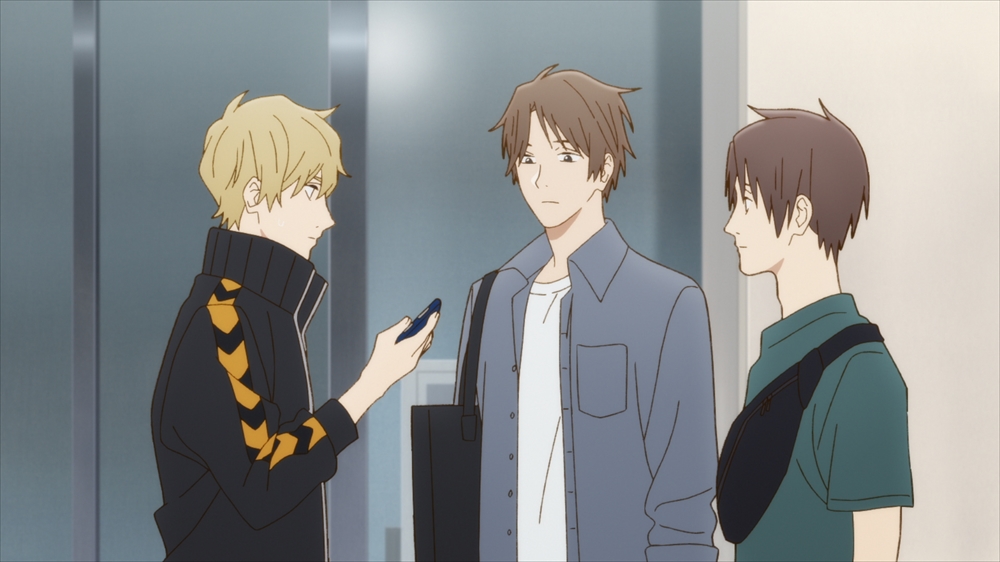 Another late (but only slightly so) starter is Play it Cool, Guys (Crunchyroll) which also has short episodes (11 minutes) and is based on the ongoing Pixiv manga by Kokone Nata (published by Yen Press in the US). The shtick here is focusing in on those slip-ups in everyday life that can make you feel excruciatingly embarrassed (social anxiety is a terrible thing, especially when you're in your teens) and how you deal with them. The titular 'Guys' are four young men (who eventually all meet up due to circumstances and a kind-hearted big sister who runs a café) and shows how they all tend to try to cover up their clumsiness or forgetfulness in different ways. That's all it is, but it's well observed and gently funny – even though at times, you're squirming sympathetically as one of them commits another social faux pas and tries to cover it with 'I meant to do that!' or even laughs at his own stupidity. Continuing for another twelve episodes into the Winter '23 season, a fifth 'cool guy' is about to be introduced. Do try it – especially if you're suffering from an overdose of isekai!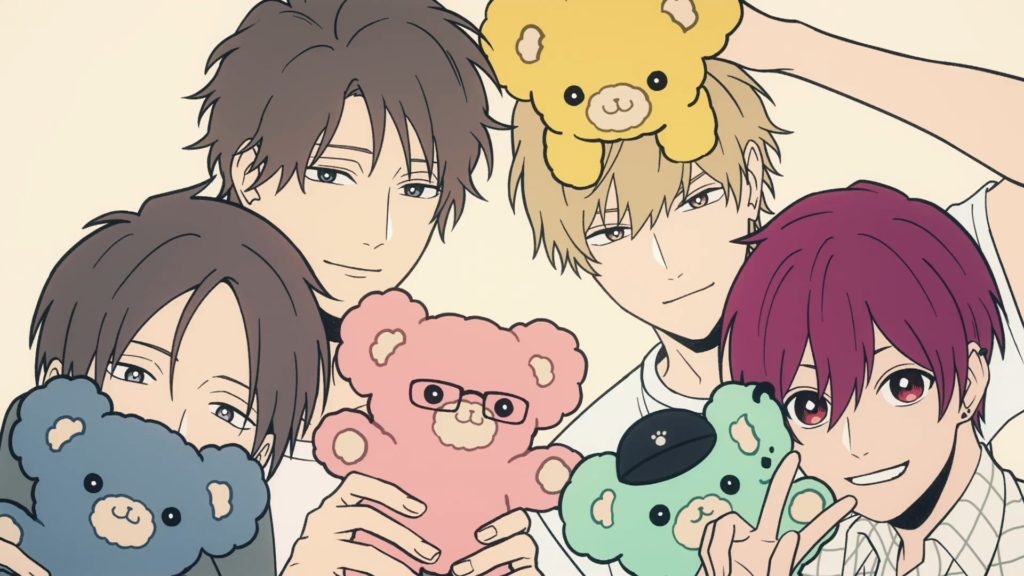 Every now and then an anime series comes along that's so captivating to watch that you don't notice time passing until the episode is over. Raven of the Inner Palace (Crunchyroll) has been that special series for me and even though it came to a satisfactory conclusion (for now…?) I'm missing it already. I've already written about this series for our Review of the Year and it's good to see that HWR has also been seduced by its charms (above)!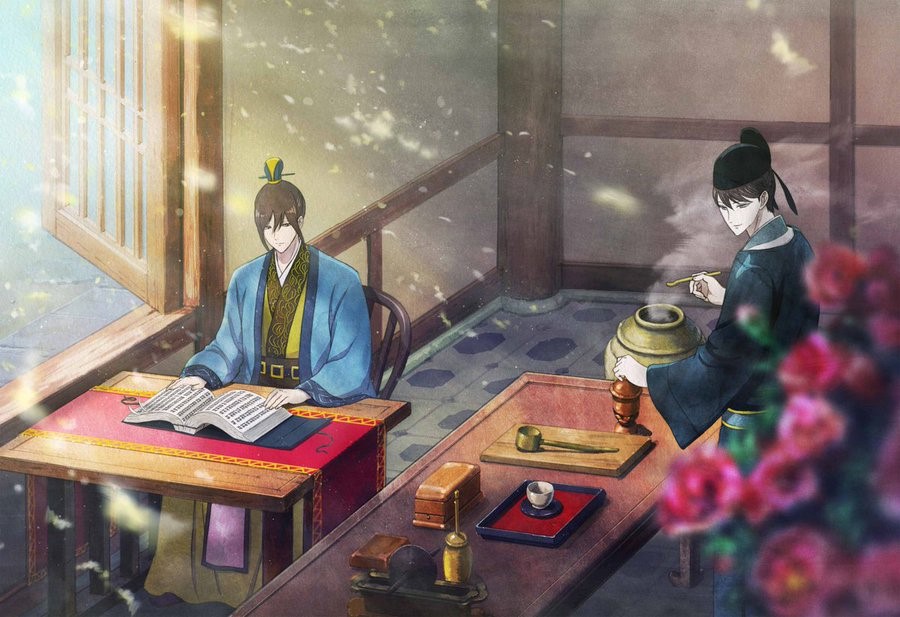 Why has it been so captivating? First of all, the fantasy world is very convincing, giving us an early Chinese-style empire with a new young emperor, Gaojun, with a tragic past and a palace troubled from time to time by ghosts. At the heart of the mysteries is the Raven Consort, Shouxue, a high-status woman who lives alone in her own palace but does not have to perform 'nightly duties' for the emperor. When the emperor consults the Raven Consort, he realizes that she too, is very young – and although she behaves coldly toward him, a friendship begins to develop as she helps out members of his court – and Gaojun himself – with her magical powers. Both have a tragic inheritance, though – and as more is gradually revealed about what unites and divides them, they draw closer together. Beautifully and elegantly drawn, with the occasional sequence relating past events portrayed as though being re-enacted by shadow puppets, the character designs and artwork weave a magic of their own. Slight problems arise over the characters' names which are Chinese – but the Japanese script translates them into Japanese which can lead to a little confusion. But that's a small price to pay for such an enchanting series which really stands out from most of the other fantasy titles this year. Look out for the first of the novels this series is based on by Kouko Shirakawa which is being released by Seven Seas in February.
All Saints Street, Play it Cool, Guys! and Raven of the Inner Palace are all available on Crunchyroll.