Love Me, Love Me Not Collector's Edition Review
Demelza
•
Readers may already be familiar with Love Me, Love Me Not thanks to the manga by Io Sakisaka (Ao Haru Ride) being released by VIZ Media, but even if you're a newcomer to the series, I'm sure this release from Anime Limited will have caught your eye, due to how little shojo gets adapted into anime. But is this one worth watching? Let's find out! 
The story follows Yuna Ichihara and Akari Yamamoto, two girls in their first year of high school who become friends after Akari moves into the same apartment building as Yuna. Initially, Yuna is very shy and doesn't think she'll be able to become friends with someone as outgoing as Akari, but it's not long before they develop a strong bond, particularly thanks to their romantic troubles!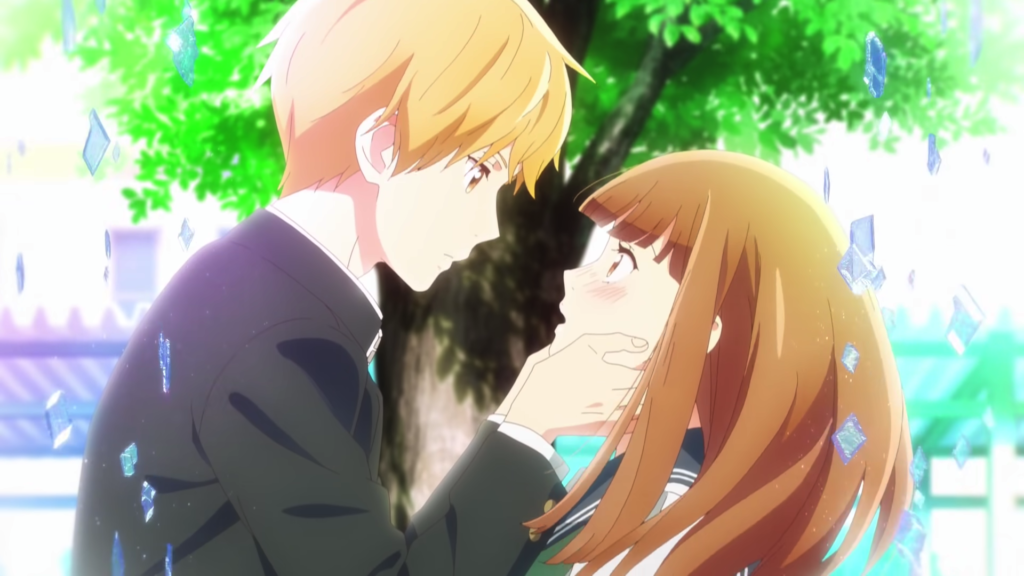 It turns out Akari has moved into the building due to her mother remarrying her father and the two choosing to move in together with Akari and her now step-brother Rio. Unfortunately, Rio and Akari attended the same middle school and had a crush on one another which is something they're desperately trying to hide from their parents and forget about now they've found themselves as siblings. 
Then there's Kazuomi, Yuna's childhood friend who Akari is surprised isn't her boyfriend, given how close the two are. Yuna is quick to correct Akari and tell her that she's looking for a prince like in her favourite storybook, a role that Kazuomi doesn't even remotely fit. On the other hand, once Yuna spends more time with Rio, it's not long before she finds herself falling for him. And Akari wanting to move on from Rio, begins to develop feelings for Kazuomi…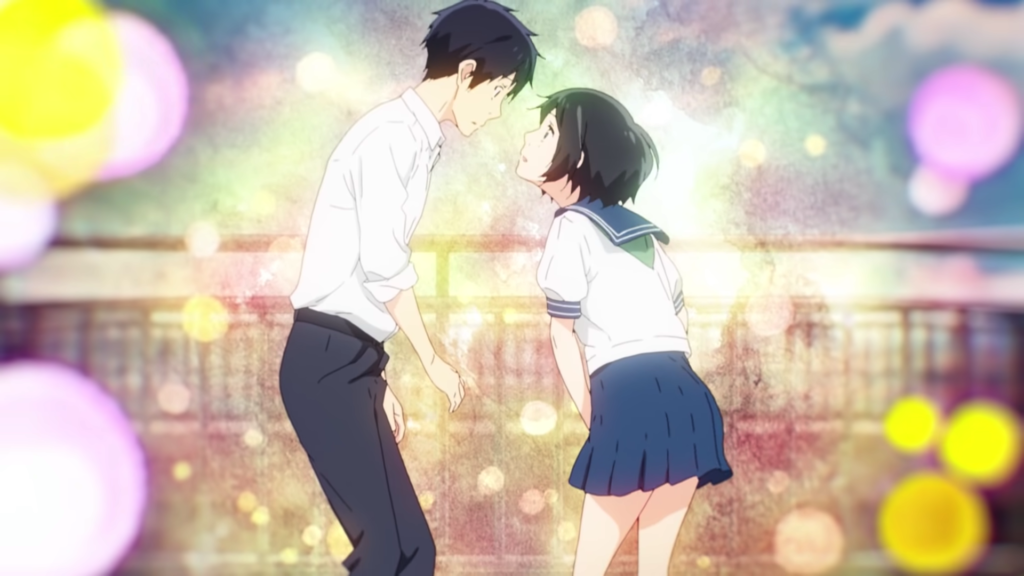 So rather than a love triangle, we have something of a love square here. It's clear from the outset that the main pairs are Yuna and Rio and Akari and Kazuomi, even despite the history between the stepsiblings and the story becomes less about will they, won't they and more about when and how they'll find themselves in a position to date. Both of the heroines are given equal screen time and because their personalities are complete opposites of one another, they're interesting characters to lead us through this story. 
The manga this film is based on ran for twelve volumes, which means this isn't a complete adaptation by any stretch but it does still give us a satisfying chunk of the story. You can tell some minor storylines have been skipped or glossed over (this is most evident when the four go to a local summer festival and we see the whole thing in less than five minutes), but that doesn't feel like a problem on the whole. If anything, I was surprised by how few loose ends are left by the time the credits rolled. You can tell the whole team cared about making this flow well from a story perspective.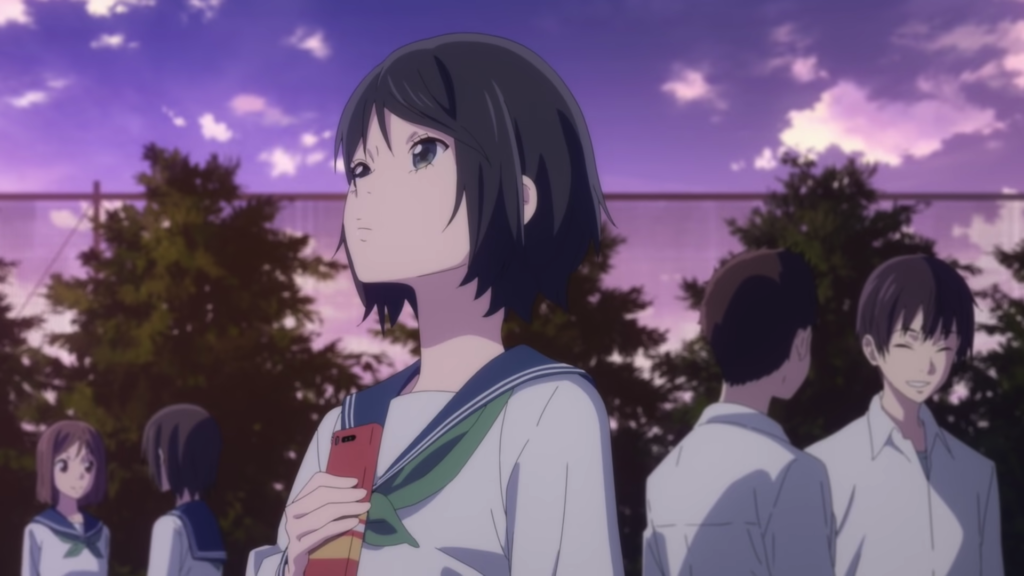 Animation for the project has been handled by A-1 Pictures (Sword Art Online, Kaguya-sama Love is War) and it looks great. The story takes place over the course of a year and the team does a good job in depicting the changing of the seasons in subtle ways such as adjusting the backgrounds or the outfits the cast dress themselves in. They also capture the emotions of the characters well, which is especially important in the case of Yuna who's very shy and quiet. 
The soundtrack has been composed by Yuji Nomi (Say "I Love You", Whisper of the Heart, The Cat Returns) and it proves a memorable selection of tracks that neither intrudes on the rest of the production nor proves forgettable. There's also an ending theme and insert song performed by Bump of Chicken, which also suits the work well.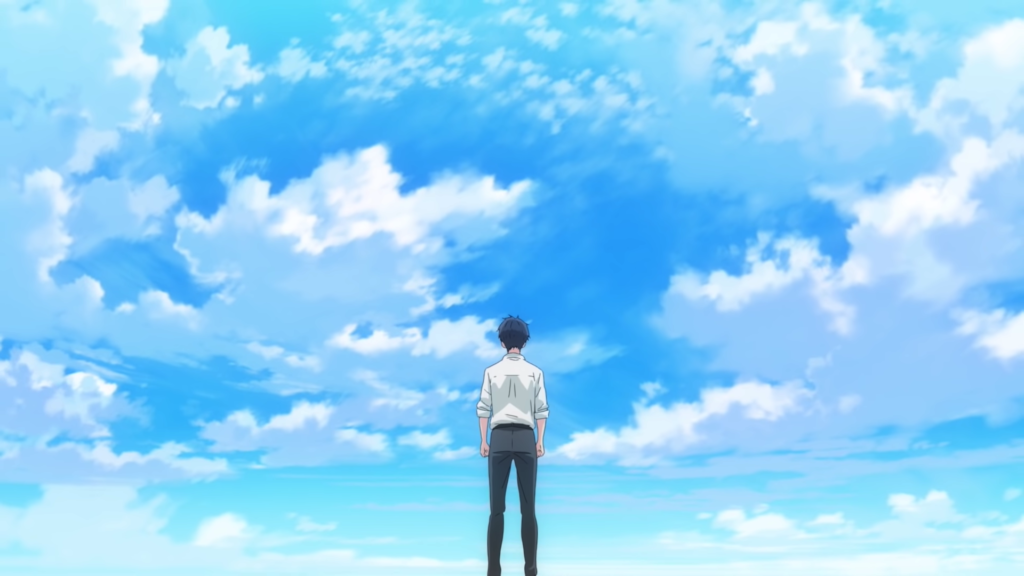 Where voice actors are concerned, Yuna is played by Marika Suzuki while Akari is handled by Megumi Han (Akko in Little Witch Academia, Rinko in My Love Story!!). Both play the lead heroines well, but I have a particular fondness for Suzuki, given this is her first lead role and she does a fantastic job of bringing Yuna to life. Likewise, I think Nobunaga Shimazaki (Yuno in Black Clover, Yuki Soma in Fruits Basket) who plays Rio and Soma Saito (Tadashi Yamaguchi in Haikyuu!! and Hermes in DanMachi) who plays Kazuomi both perform well and both fit their characters. It's a solid cast, which is important given there's no English dub here since the Japanese cast is all you've got. 
As previously mentioned, Love Me, Love Me Not has come to the UK thanks to Anime Limited and is available as a Blu-ray collector's edition. The set includes a poster, a 20-page booklet and four art cards. It's not one of the company's more attractive sets, given the poster is just the key art that's on the outer box and the art cards are close-up shots of the main cast, but there's no standard edition, so if you want to own the film, this is the only way currently. If there was a choice anytime soon, I'd probably recommend a standard over the CE given the contents. 
Overall Love Me, Love Me Not is a delightful release for shojo fans. Not only does it handle the source material with a great deal of respect, but it offers something different in the genre, thanks to focusing on two heroines at once never sacrificing one for the other. Well worth picking up even if the collector's edition is a little underwhelming.