Fullmetal Alchemist Collector's Edition Part 2
Demelza
•
When I was given the chance to review the first Collector's Edition of Fullmetal Alchemist I was overjoyed (you can find my first review here). I really love this series and so it'll come as no surprise to anyone that I am also reviewing the second Collector's Edition. Has the second half lived up to my memories of this beloved anime?

Fullmetal Alchemist Collector's Edition Part 2 starts off with Episode 28 of the 51 episode series and sees Ed and Al reunited with their old alchemy teacher, Izumi. Having discovered the sin that the two committed as children in trying to bring a human back to life, she decides to place them on Yock Island where the two once learned an important lesson while training under her. A scary teacher and being left on a deserted island for a month is the least of the boys' worries, however, as they're also being hunted by a group of Homunculi…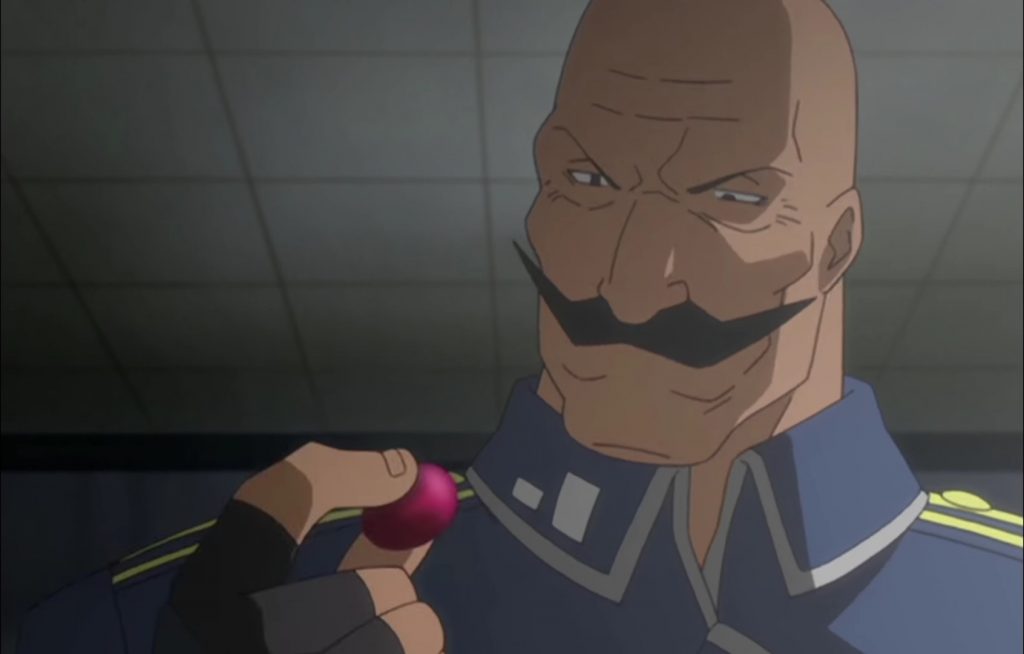 This half of the series is also where things become more complicated with the military and we finally get an idea of what has been going on. When Colonel Roy Mustang and his group of followers are relocated from their remote station to the main central branch of the state headquarters, Mustang starts investigating the odd goings-on that have been taking place. While these story developments are important for Ed and Al as well, I truly believe that what I enjoyed most of the first 15 episodes of this set was the focus on the military.

It has to be said that Roy Mustang has always been one of my favourite characters in the Fullmetal Alchemist universe. He's not quite my top favourite (that position belongs to Edward) but there is something special about him, and as the story progresses, he starts to become more human. And as his character develops, he becomes infinitely more likeable.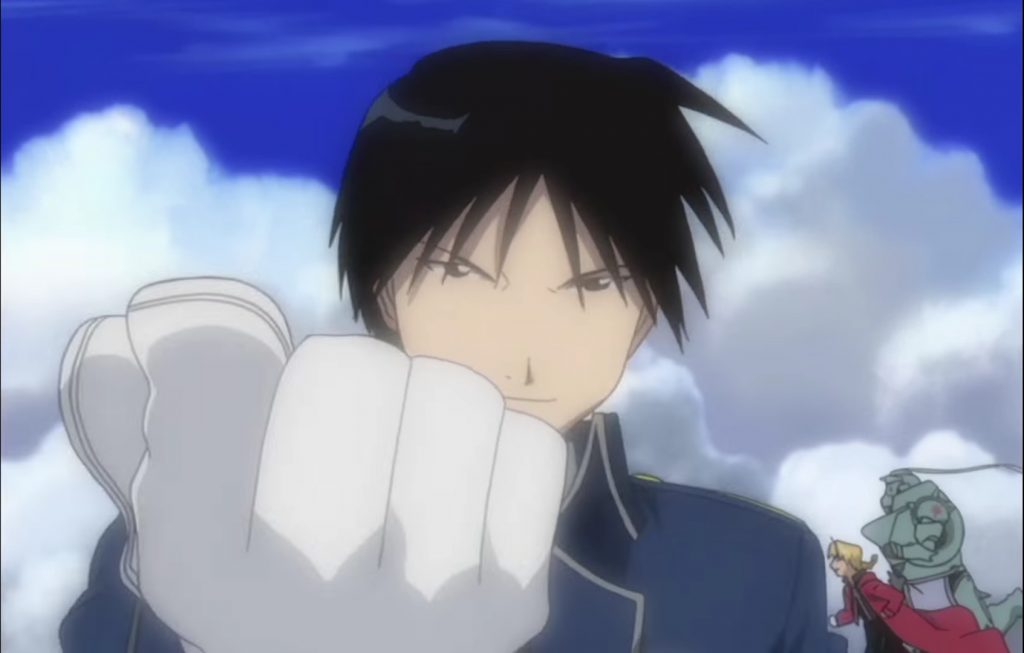 The same can be said for those that work under Mustang, especially Hawkeye, as they become a lot more important than just side characters. They're not quite "main cast" but they do get a lot of focus, and that really helped me engage with the military storyline where I otherwise might not have done. In fact, the only one who lacks in development during these episodes is Major Armstrong. However, Armstrong was given a lot of development during the first half of the series and remains an awesome character, so I'm not sure that lacking some development here really matters.
Military cast aside, it's nice to see that Ed and Al are still learning and growing throughout the course of their adventures. At this point we've already seen them go through many a hardship, and this set of episodes certainly has a lot more in store, but despite this, they continue to stand up and keep moving on. It's a quality that I admire in the two brothers. I also enjoy their relationship and how it isn't perfect. The two don't always get along despite how much they love one another. They fight, run away, but eventually come back and are all the stronger for it.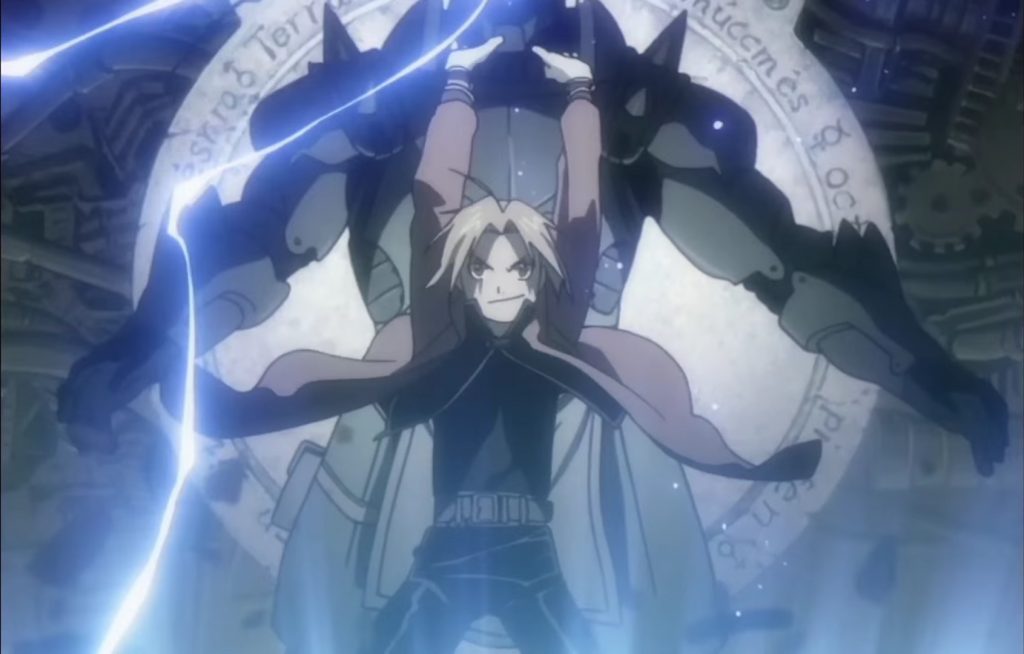 The animation for this final stretch of episodes continued to be handled by Studio BONES, and towards the end of the series they truly began to outdo themselves for the time period the anime was produced in. Although the series isn't in widescreen, because it was produced before the transition to HD, it's still very well animated and could even stand against some of today's series quite well. BONES have a good sense of how to animate action scenes smoothly, and considering how many there are in Fullmetal Alchemist that was definitely an important quality for the studio to have! As you may expect, this means that the action generally flows well throughout the show and the final episode is simply terrific to watch from an animation point of view.

Fullmetal Alchemist's music continued to be handled by Michiru Oshima and overall the soundtrack makes a greater impact in this second half of the series. The score never once overpowers the action on-screen, instead amplifying it to a height that it might not have otherwise reached. It's easy to see why she's regarded as such a legendary composer, judging by the work on offer here. Across this portion of the series there are three different opening and ending themes, although one set of OP/ED themes kicked in during Part 1's set of episodes. While I won't mention them all, my favourites are the final opening, "Rewrite" by Asian Kung-Fu Generation (whom you'll probably have heard of before because they have provided numerous anime openings, including many themes for Naruto as well as the opening for Tatami Galaxy), and last ending, "I Will" by Sowelu.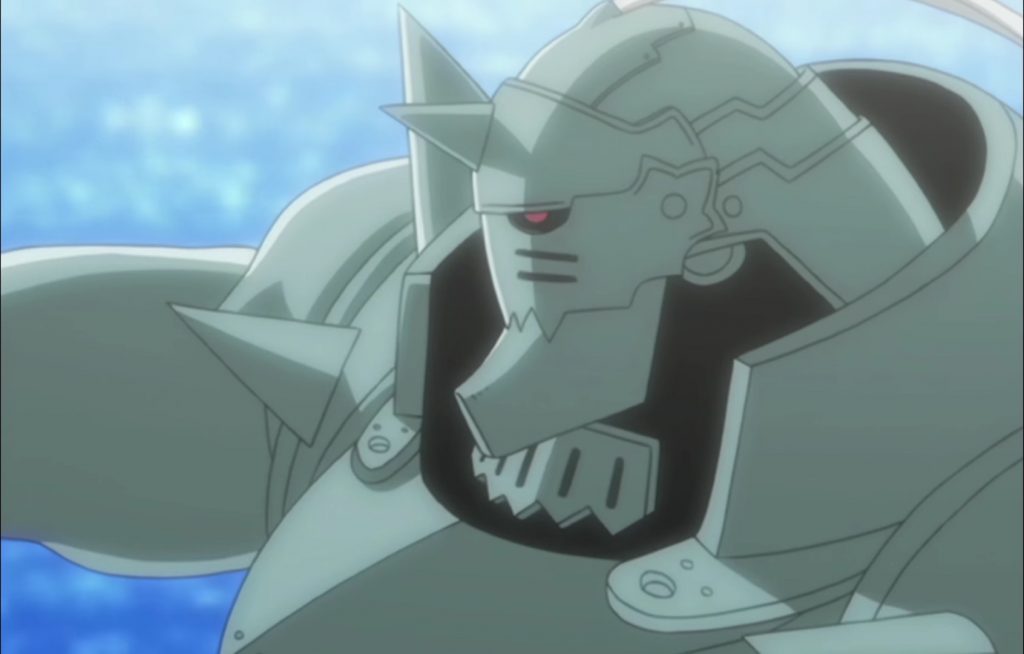 The English voice actors continue to offer simply outstanding work for the series and the English dub remains my favourite. I spoke a great deal about the voice actors for Ed and Al in my previous review, so I thought I'd take the time to sing the praises of Travis Willingham (Free in Soul Eater, Takashi Morinozuka in Ouran High School Host Club), who plays Mustang. It probably goes without saying that Mustang is a character who is not good at showing his emotions and Willingham voices that type of personality very well, but when Mustang begins to crack, Willingham makes the explosive transition remarkably well.

This second set once again comes to the UK thanks to Anime Limited and includes Episodes 28 through to 51 in both English and Japanese across three Blu-ray discs. Extras include clean opening and ending videos and a scattering of trailers. There are seven art cards included as well, depicting some of the key characters featured in this set of episodes.

Overall, after rewatching the whole series, I can safely say that Fullmetal Alchemist is still my all-time favourite anime. I also think that, without a doubt, it's one of the best anime with mass market appeal to come out of Japan in the last decade. Hopefully with this release many more people will be introduced to Fullmetal Alchemist and become anime fans through it, but even if they don't, I'll still be just as in love with this series as I was the day I first started on this journey through Japanese media.