Review of Fairy Tail, Collection 11
Ian Wolf
•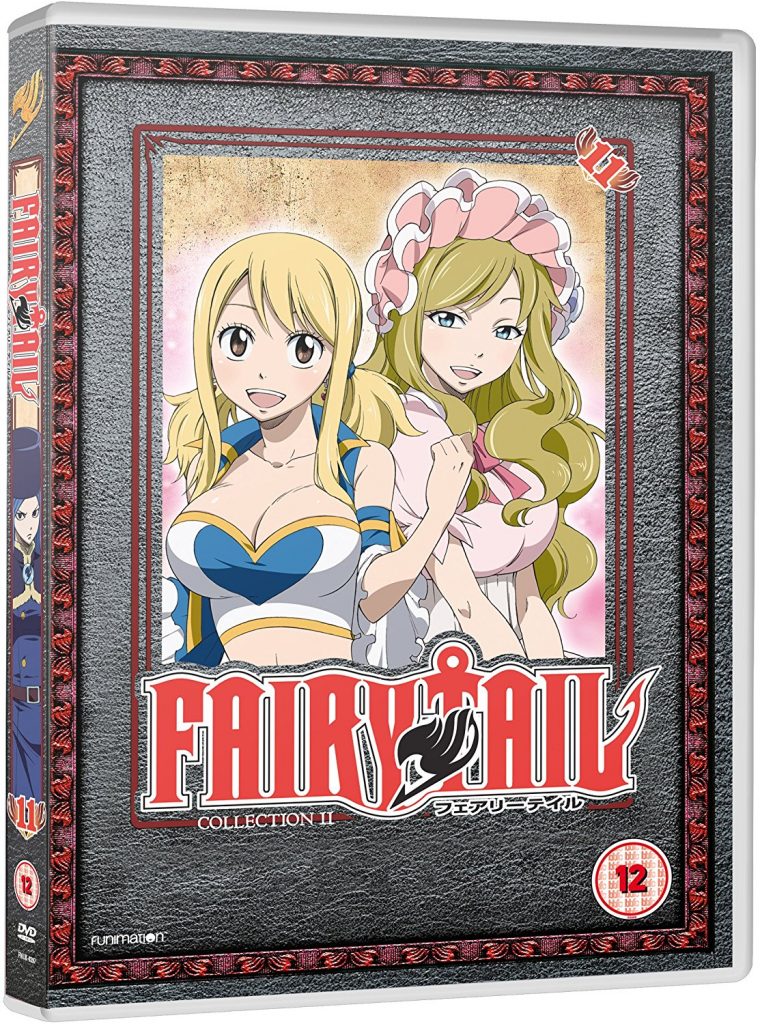 Warning: this review contains episode spoilers.
"I never think about the future – it comes soon enough." – Albert Einstein
This collection of Fairy Tail episodes is possibly the best yet, primarily because it has one of the most dramatic endings to a story arc I've come across.
It begins with the Fairy Tail guild having managed to defeat the dark guild Grimoire Heart, but Grimoire Heart have other problems. Zeref has appeared before their leader Hades to reveal that there was no point in their plans to revive him as he was never sealed away to begin with. Zeref then kills him, claiming that Hades has released something called "Acnologia".
Back down on Tenrou Island, things are already pretty dramatic as Cana finally reveals to Gildarts that they are daughter and father respectively, but shortly after this they find that the whole island is under attack from the aforementioned Acnologia, which turns out to be an incredibly destructive dragon. It was this dragon that resulted in Gildarts losing an arm, a leg and some of his innards. Natsu, however, is partly glad to see the dragon, because it proves that dragons are still alive and therefore possibly Igneel is alive too. Any happiness is short-lived, though, as Acnologia proves to be so violent that no-one on the island can stop the beast – not even Makarov using his magic to make himself gigantic (and thus the same size as the dragon) can hold things off. Eventually, the only thing they can do is hold hands and cast a defensive spell to protect themselves from one final blast from Acnologia – who obliterates the entire island.
No trace of the wizards can be found. The Fairy Tail wizards are assumed to be dead. The story then moves forward seven years into the future.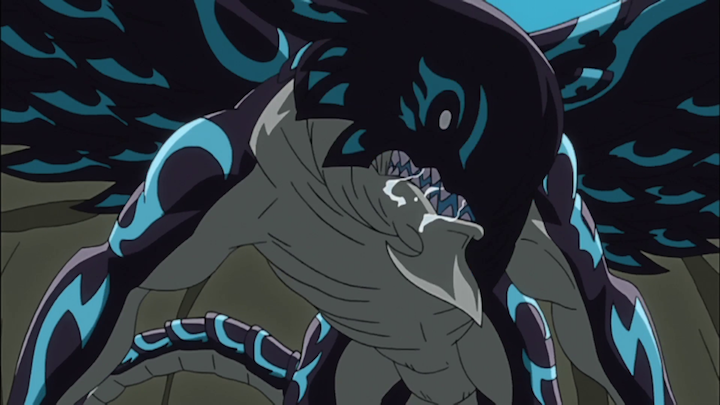 By this point the Fairy Tail guild is a shadow of its former self, what with the deaths of the best wizards. Among the many changes that have happened, Macao is now acting as head of the guild, his son Romeo is now a full-up member of the guild using multi-coloured flame magic, Alzack and Bisca have got married and have a daughter named Asuka, and Reedus has slimmed down in size. They are also no longer the most powerful guild in town and are in debt to a new guild that has moved in.
However, thanks to some help from their old friends in the Blue Pegasus and Lamia Scale guilds, they learn that Tenrou Island may not have been totally destroyed after all. They take a voyage by ship where they discover that a woman has protected the island. There, they find that the old members of Fairy Tail are not only still alive, but they have not aged in the past seven years, thanks to the woman's spell. The woman claims to be the spirit of Mavis, the guild's founder, and vanishes after completing her task.
With the whole guild reunited, they soon take care of their rival guild and start to re-establish themselves. Lucy, though, has to come to terms with the news that just a few months ago, her father died. After dealing with some normal guild business (i.e. a few episodes of filler before the main story continues), Lucy then receives a visit from a distant crybaby relation named Michelle Lobster, who has delivered her a memento from Lucy's father: what looks like a metal rod covered in bandages. But when Michelle drops it, some ancient writing appears on it. Lucy and Levy learn the rod is actually part of a clock face, but they have bigger problems when the guild is attacked by some wizards that look strangely familiar.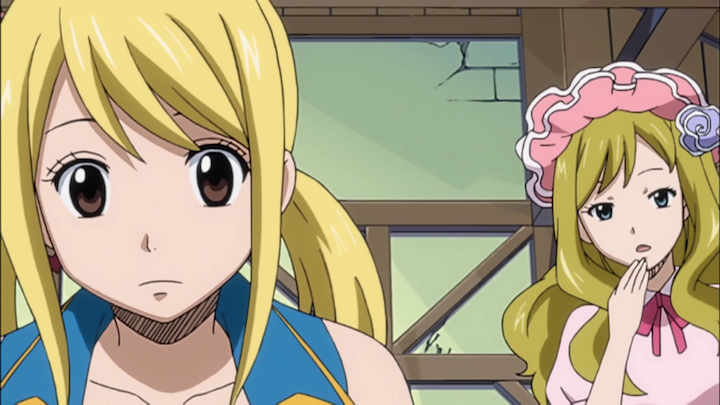 The reason why this collection of episodes is so entertaining is the drama. As far as things go, seemingly having the whole of the main cast obliterated by a dragon is a pretty big way to end the season. OK, let's face it, we all know there was going to be some way for the characters to come back, but witnessing the guild knowing that they have finally come across something that even they know they cannot defeat and thus have to prepare for the worst makes for very gripping viewing.
It is also interesting to see just how much of Fairy Tail depends on the characters, as is evidenced by what happens to the guild once it is only left with a handful of members, especially its weaker ones. Macao does get to keep his job as guild leader when Makarov returns, but you sort-of know his effectiveness is questionable, given what has happened to the guild in the past seven years. Things may change now that the best wizards are back.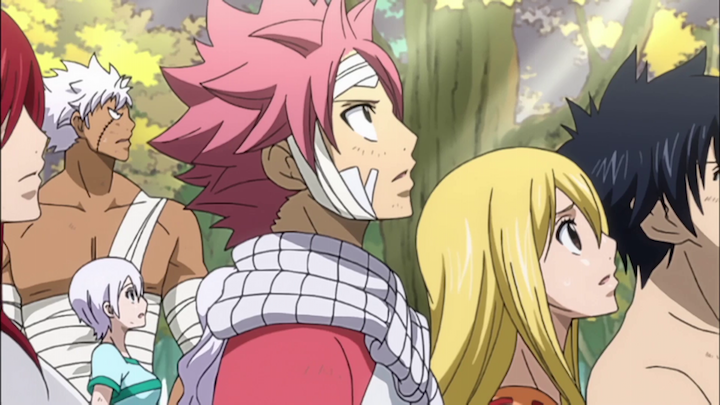 There are a few things about this collection that are somewhat questionable however, mostly concerning the way Funimation has released the episodes. For starters, given that the Tenrou Island arc is dealt with in about four episodes, you have to ask why those episodes were not put on the previous DVD collection. Surely it would have been better to have kept the arcs separate, or to put just the last one or two episodes on this collection and end the last collection on a cliffhanger, making the viewers wonder whether the wizards survived the blast from Acnologia. Funimation does keep the arcs separate across the two discs in the collection, but that means you end up with seven episodes on the first disc and only four on the second.
Mind you, the second disc does contain most of the extras. The first disc only has one episode commentary, but the second has a commentary, trailers, footage of Todd Haberkorn (the English voice of Natsu) at Otakon 2013, and the textless opening and closing music, including some new title sequences. Out of the two, the end sequence "Glitter (Starving Trancer Remix)" by Another Infinity is better than the opening, "Hajimari no Sora" by +Plus.
It is hard to tell how well the next storyline will pan out, but it is going to have to pull something big out of the bag to top what happens at the end of this one.