Snow White with the Red Hair Part 2 Review
Demelza
•
Back in March, I was lucky enough to be given the chance to review Snow White with the Red Hair Part 1 for the site. The series combined two of my favourite things: a romance story and wondrous animation from Studio BONES. Now I'm back to cover Part 2 and find out if the series continues to be as strong as its first half was.
Unlike the first half of Snow White with the Red Hair, this part largely follows a single story arc that involves Shirayuki who has been invited to a ball in Tanbarun by Prince Raji. Shirayuki thinks the worst of her problems is learning how to dance before the ball, but behind the scenes a mysterious group is looking to kidnap our fair lady. In a different country and without Zen by her side, just what trouble is Shirayuki going to find herself in now?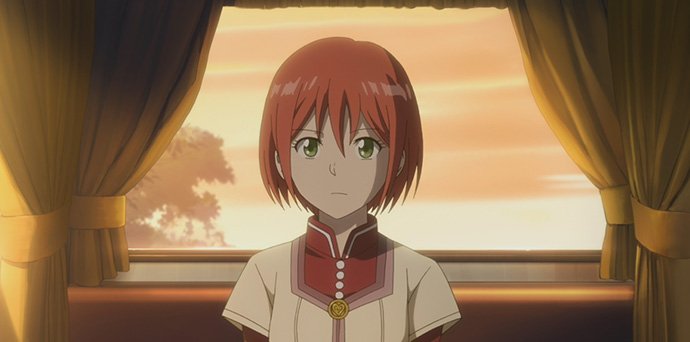 Despite having Obi by her side as a bodyguard, Shirayuki does get kidnapped. This both does and doesn't work in the show's favour for me. On the one hand, it gives us the chance to see Raji step-up and act like a prince instead of the wimpy, useless guy we've come to know. However, Shirayuki being kidnapped is also a story that has been done before and the fact it takes up three episodes of the twelve on the set does leave a bad taste for me.
Apart from the kidnapping arc, a lot of time is spent within Tanbarun and learning more about Raji. As I said in my last review, I am really fond of Raji as a character and so giving him more one-on-one time with Shirayuki is one of the best things the series could have done. Having Obi along for the trip also leads to some interesting character development for him, especially when Shirayuki is in danger, but otherwise a lot of the established cast are underused until closer to the end of the show.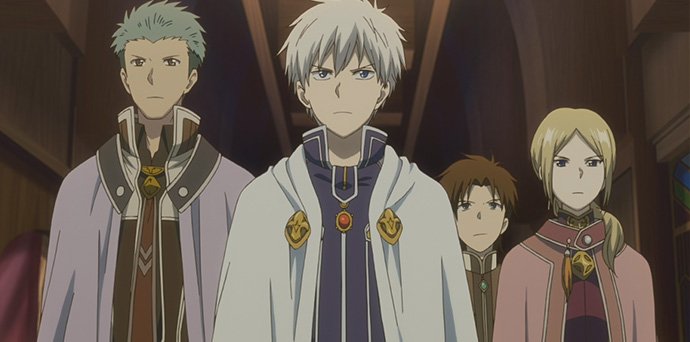 In my previous review I complained about the fact that Zen, Mitsuhide and Kiki felt like "cutouts of how we'd all imagine a Prince Charming and his supporters to act" and unfortunately that feeling hasn't gone away. Mitsuhide and Kiki are never given enough focus to break out of the mold they've slipped into and likewise Zen is sidelined to the point of not changing much either. If you liked the cast previously then you won't really find an issue here, but I just feel  it's a shame that the three never broke through the image I held of them last time I reviewed this anime.

It has to be said that a lot of my complaints could have potentially been lifted through the use of the OVA episode that bridges the gap between the end of Part 1 and the start of Part 2. Sadly, the episode is not included in this set, nor is it available to stream legally (I only know of it from reading about it on Wikipedia), but from the description for the OVA I really do think we've missed out on some significant character development for at least Mitsuhide and Kiki.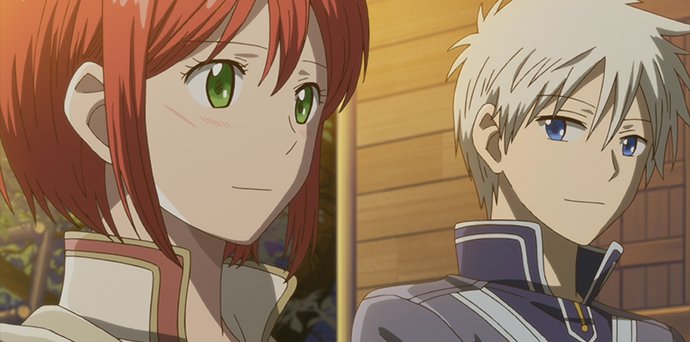 Where animation is concerned, this half of Snow White with the Red Hair is a lot more action heavy than the first and Studio BONES animates the scenes wonderfully. The world around the cast is forever bright, colourful and full of life – I never once got bored of seeing it. Camera positions are always well placed during fight scenes and it was always easy to follow who was where. Overall, Snow White with the Red Hair is a good example of BONES at their best and doing something a bit different to their recent high profile shonen output.

Like BONES, composer Michiru Oshima also continues to do a fantastic job with her work for the show. The soundtrack fits well with the show and never gets old or forgettable. There's a lot of tracks making use of strings, so it's always obvious that this is Oshima's work if you're someone who's heard her compositions before. The opening for this half of the series is "Sono Koe ga Chizu ni Naru" by Saori Hayami (like the original opening), and the ending theme is "Page ~Kimi to Tsudzuru Monogatari~" by Eyelis who also handled the first ending.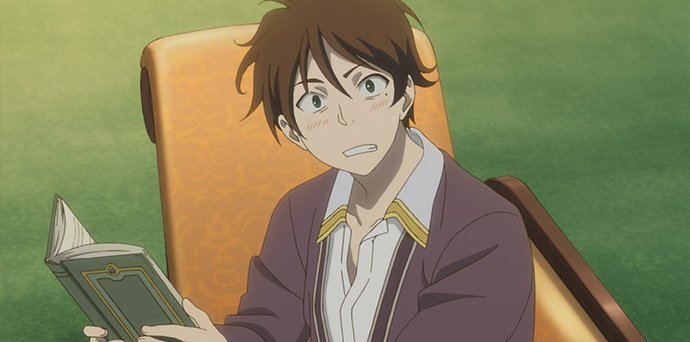 The voice acting for Part 2 of Snow White with the Red Hair remains strong. My personal favourite among the Japanese cast is Jun Fukuyama (the protagonist in Persona 5, Shinra in Durarara!!, Lelouch in Code Geass) who plays Raji. As we've seen more of Raji this time, we've gotten to see Fukuyama's talent shine through in voicing the character in many different situations. I truly love the undercurrent of menace that Fukuyama puts into his characters when they're ordering people around. There is also an English dub on offer, but having not been fond of it in Part 1, I didn't sample it again for this review. If you wish to know more about what I thought of the dub then you can read my previous review here.

This release comes to the UK on Blu-ray thanks to Funimation and includes Episodes 13 to 24 in both Japanese and with an English dub. On-disc extras include episode commentaries, trailers and clean opening and ending videos.
Having finished Snow White with the Red Hair, I still think it's a very good shojo series. It doesn't go out of its way to change what we've come to expect from shojo, but instead works to be one of the best shows in the genre. The only disappointment with this part is some of the cast being moved aside and the fact that the biggest arc is doing a similar story to what we've seen previously from the show. If you can look past this, however, then there is a real gem to be found here.