Snow White with the Red Hair Part 1 Review
Demelza
•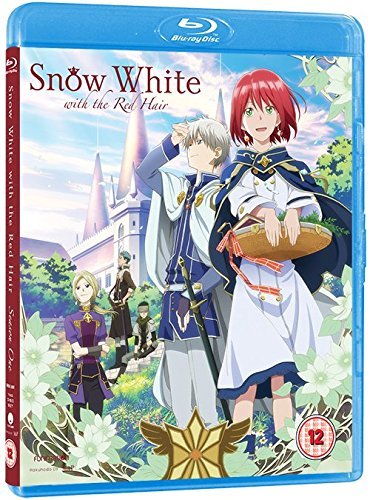 If you're someone who's read many of my Anime UK News reviews, you'll know that I'm a real fan of any work adapted or created by Studio BONES. Lately there was one notable series of theirs that I didn't watch while it aired: Snow White with the Red Hair. After hearing good things from one of my co-writers, Joshawott, I decided that I had to give the show a chance when it came up for review. Here's what I thought of the first half of the series.

The story of Snow White with the Red Hair follows the tale of Shirayuki, a young girl with beautiful red hair who lives in the kingdom of Tanbarun where she works as a skilled herbalist. Because of her rare hair colour, she attracts the attention of Raji Shenazard, the prince of Tanbarun. The prince desires to make Shirayuki his mistress, but rather than obey his command, Shirayuki decides to run away. In doing so, she encounters a young man known as Zen and his two companions, Mitsuhide Lowen and Kiki Seiran, but it's not long before Raji catches up to Shirayuki and manages to poison Zen! With no choice but for Shirayuki to face Raji to obtain an antidote, just what will become of our heroine?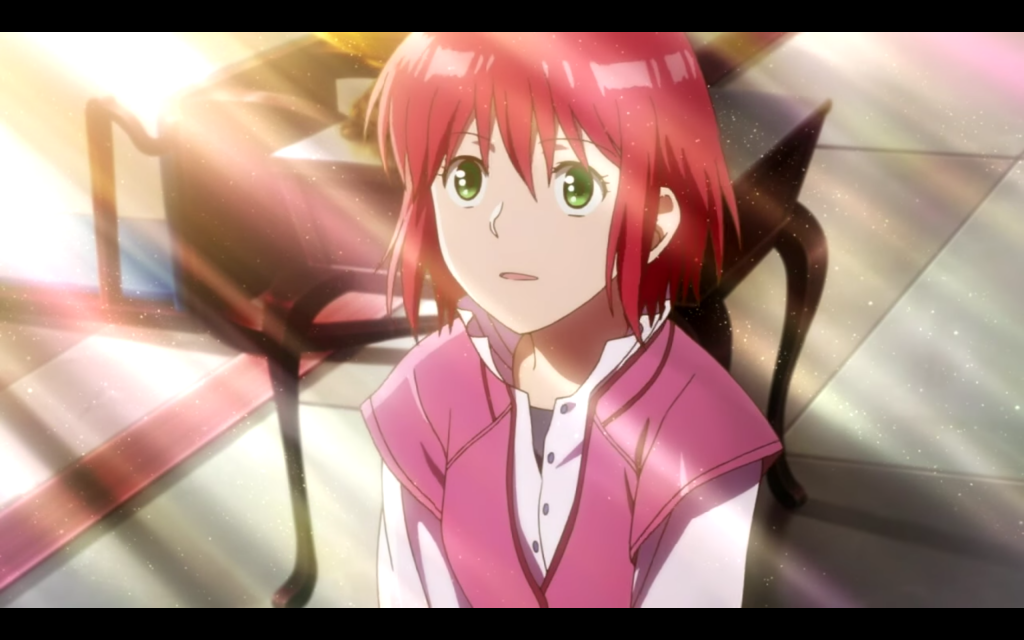 Well, as it turns out, quite a lot will become of her! It's soon revealed that Zen is actually the second prince of the neighbouring country, Clarines,  and he uses his influence to help rescue Shirayuki from her situation. Afterwards Shirayuki decides to move to Clarines and begins working hard to pass the court herbalist exam (which will allow her to serve the castle) while also remaining close friends with Zen. However, it appears that love may be in the air between these two…

It has to be said that the story of Snow White with the Red Hair is fairly simple. It's a shojo series, therefore a love story, and it's happy to bubble along slowly as the two main characters get closer to one another. That being said, while the plot is simple, I don't find it badly done, which is mostly down to the fact that the characters are well written.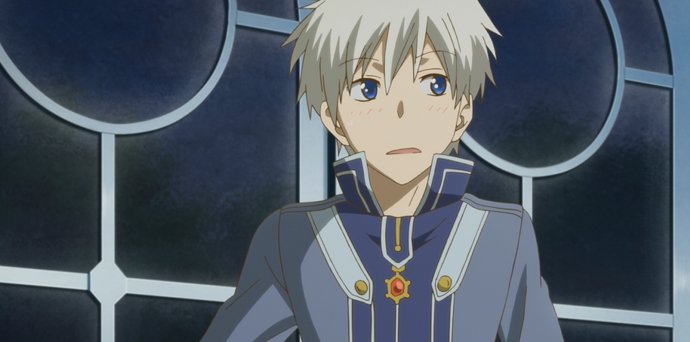 Shirayuki often finds herself in trouble due to her unusual red hair and her friendship with the prince, but she's by no means a damsel in distress. The nice thing about Shirayuki is that she's a very confident person, and although she has limitations in strength due to being a woman (for example, at one point early in the series she is kidnapped and struggles to overpower her male captor) it just leaves her feeling very human. She's always trying her best to improve herself and isn't happy to just sit around and be saved by Zen; she wants to be his strength and actually have something to show for herself.

That's not to say the show is flawless. Despite the characters being well written, Shirayuki is the only one who feels original to me. The rest of the cast seem generic. If you break Shirayuki down far enough then she's certainly made up of many typical personality traits but that would take dissecting her character under a magnifying glass to really notice. Characters like Zen and his guards, Mitsuhide and Kiki, feel like cutouts of how we'd all imagine a Prince Charming and his supporters to act. There is nothing wrong with this as on the whole I did like Zen, Mitsuhide, and Kiki, but if you're coming here looking for a vastly different love interest, then I'm sorry to disappoint you. That said, I do like Zen's third aide, Obi, who was originally being used to scare Shirayuki out of the castle but becomes a silly goofball character once he's taken in hand by Zen.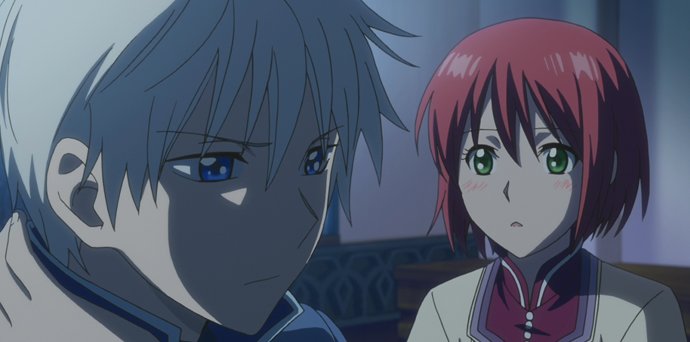 I think Snow White with the Red Hair is a safe shojo story. It's not attempting to be groundbreaking or tell a wholly new story, it's just trying to be good – and I really do think it satisfies that condition. I like love stories. I'm usually busily reviewing action/fantasy series like Is It Wrong to Try to Pick Up Girls In A Dungeon? but I have a real soft spot for a good shojo series, too. Being a shojo anime fan living in the UK doesn't offer that great of a deal of selection for these titles (Say I Love You UK anime release when?) and often those that do get released aren't that good. I think that's why the release of Snow White with the Red Hair is so important to me because not only is it a series handled by BONES, it's a genuinely strong entry for the shojo genre.

Speaking of BONES, I'm happy to report that they've done some very good work here. Character designs, backgrounds, and the overall standard of animation is very smooth. It walks the studio's usual line of being anime but with a slightly western influence without losing the charm of being a Japanese piece of work. The colours are bright and vibrant throughout but the studio are also happy to use a darker selection of shades for the more gritty sequences (such as when Shirayuki is kidnapped) and that's something I really respect them for. BONES have a good eye for colour and how to make it really fit the mood. I'd also like to spend a moment pointing out how much I love the way the studio artists depict exaggerated character expressions, as they're always a joy to behold and fit right in with my sense of humor.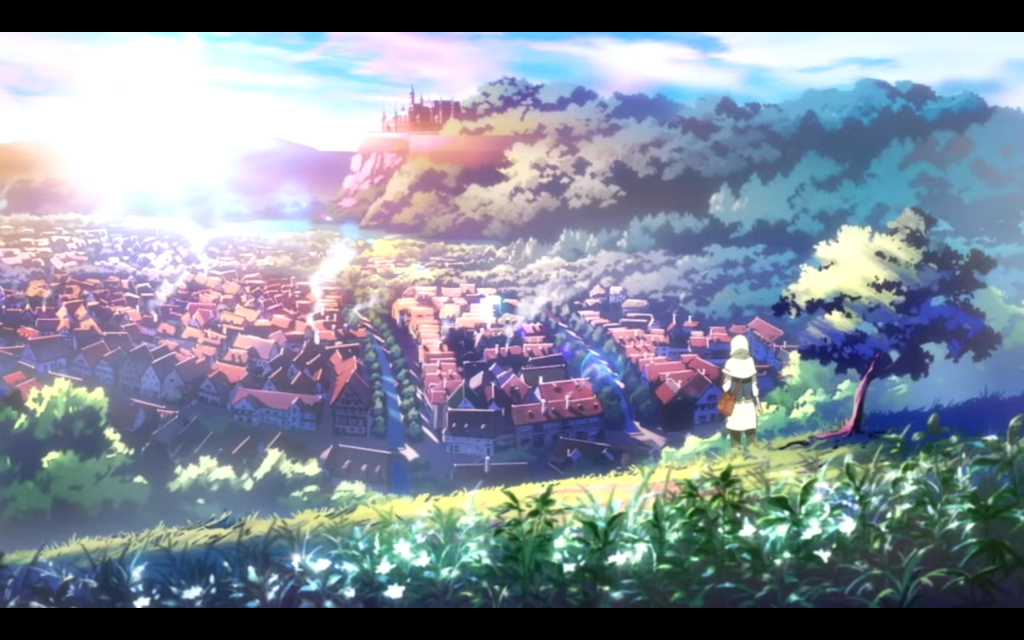 Where music is concerned, one of my favourite composers, Michiru Oshima, has handled things and overall the soundtrack sounds great. I've heard a lot of Oshima's work recently thanks to rewatching Fullmetal Alchemist and The Tatami Galaxy, so it was quite obvious from the use of violins and strings that Snow White with the Red Hair was a work of hers. It's a soundtrack that fits well with the show and the various themes it explores. Overall I have nothing to complain about. The opening for the series is "Bright Hopes" sung by Shirayuki's voice actress and the ending is "Kizuna ni Nosete" by Eyelis. Neither track is that memorable and the animation is simply of Shirayuki and the cast having fun together, but both fit the series well enough.

The Japanese voice actors do a fine job on the whole. Shirayuki is voiced by Saori Hayami (Koyuki Hinashi in Fuuka, Shinoa Hiragi) and she plays the role with a great deal of emotion, managing to convey Shirayuki's feelings well. Zen meanwhile is handled by Ryota Osaka (Sadao Mao in The Devil Is a Part-Timer!, Keiji Akaashi in Haikyu!!), who plays the prince in a suitably charming and engaging way. He injects a lot of fun into the role and that enthusiasm comes through to the viewer. I'd like to take a moment to also give a shout-out to Jun Fukuyama, who plays Raji (Ango Sakaguchi in Bungo Stray Dogs, Takeshi Nishigori in Yuri on Ice!!, Shinra in Durarara!!)). Raji is a side character who reappears about halfway through Part 1 and when he did, he instantly became one of my favourites due to Fukuyama's fun and engaging voice work with Raji (although this is due in part to the fact that he started reminding me of Shinra). Raji went from being a total sleaze to being a silly character that I've grown attached to.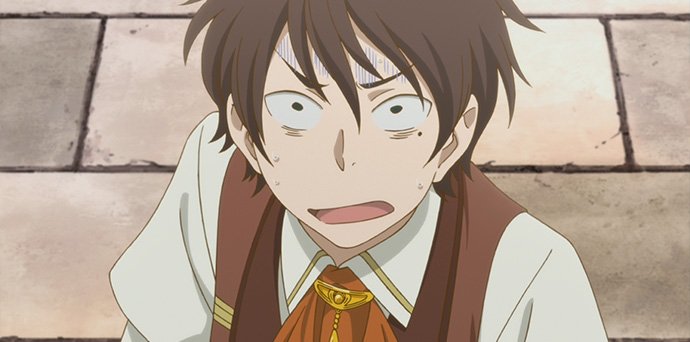 I'd like to say that the English voice actors do as good a job as well but unfortunately I have real problems with Shirayuki's English actor: Brina Palencia (Nina Tucker in the original Fullmetal Alchemist, Maho Minami in Beck: Mongolian Chop Squad). What I got from watching the anime in Japanese is that Shirayuki is a very emotional character, yet Palencia doesn't convey her feelings that well at all – and when the main character is not conveying emotion then the whole dub feels underwhelming. I'd recommend that everyone simply watch the show subbed instead.

This release comes to the UK thanks to Funimation and contains Episodes 1-12 of the series on two Blu-ray discs both subbed and dubbed. Although notably absent for me is an OVA that bridges the gap between the first and second cour of the show; hopefully Part 2 includes it. The extras on offer are the usual scattering of trailers, clean opening and ending videos and some episode commentaries for Episodes 9 & 11.

In the end, I'm certainly looking forward to Part 2 of Snow White with the Red Hair. It's not really groundbreaking for the shojo genre, but the cast are really likable and I find myself wanting to see more of how this love story will play out. Highly recommended on the whole!