UK Legal Anime Streaming August 2017 Round-up

NormanicGrav
•
There's been a lot of changes to the legal streaming services throughout the month of August, so here's a quick round-up detailing the newest additions & expired titles!
So what is the purpose of this round-up you may ask? Simple, to let folks know what titles are now available to stream legally and what titles are no longer streaming. It's important to help folks find the titles they want on the right services, especially given the UK had it rough for a long time until last year.
This list will be sorted by alphabetical order on the services.

This service has been rather weird. Animax barely gets any titles for many months and then suddenly they add a few more… and then lose a lot. A lot of us at Anime UK News personally do not recommend this site regardless due to its rough subscription model. Even if the selection is interesting, you will be struggling when it comes to trying to get out of it. It's like making a contract with Kyubey – the end ain't pretty.
The service now only has 20 titles left, and all of them are from Anime Limited.
New Additions:
Chrono Crusade
The Vision of Escaflowne (Tenkuu no Escaflowne)
Delisted:
Another
Aria the Scarlet Ammo AA (Hidan no Aria AA)
Assassination Classroom (Ansatsu Kyoushitsu) [Season 2]
Attack on Titan: Junior High (Shingeki! Kyojin Chuugakkou)
Buddy Complex
Coppelion
D-Frag! (D-Fragments)
Dagashi Kashi
Daimidaler: Prince vs. Penguin Empire (Kenzen Robo Daimidaler)
Dance with Devils
Dimension W
Divine Gate
Dragonar Academy (Seikoku no Dragonar)
Fairy Tail [Series 2]
Grimgar of Fantasy and Ash (Hai to Gensou no Grimgar)
Gurren Lagann (Tengen Toppa Gurren Lagann)
Hamatora: The Animation
Haruchika: Haruta & Chika (Haruchika: Haruta to Chika wa Seishun Suru)
Heavy Object
High School Fleet (Haifuri)
The Mystic Archives of Dantalian (Dantalian no Shoka)
Nisekoi
Nisekoi:
No-Rin (Nourin)
Noragami
Noragami Aragoto
Pandora in the Crimson Shell: Ghost Urn (Koukaku no Pandora)
Perfect Blue
Ping Pong: The Animation
Prince of Stride: Alternative
Re:_Hamatora
Riddle Story of Devil (Akuma no Riddle)
Selector Infected WIXOSS
Shomin Sample (Ore ga Ojousama Gakkou ni "Shomin Sample" Toshite Gets♥Sareta Ken)
Soul Eater NOT!
Valkyrie Drive: Mermaid
World Conquest Zvezda Plot

Crunchyroll has been continuing their catalogue expansion thanks to their partnership with Funimation, where all of Funimation's titles go on the service in subbed form (while the dubs stay on Funimation Now). The UK continues to get a good share of titles, and along the way a couple simulcasts also join.
We also see a surprise addition with the original Naruto series, which previously was only available for United States & Canada for many years. The Manga UK DVDs are quite hard to find so this is a great option for folks getting into the series.
New Additions:
Aesthetica of a Rogue Hero (Hagure Yuusha no Aesthetica)
And you thought there is never a girl online? (Netoge no Yome wa Onnanoko ja Nai to Omotta?)
Assassination Classroom (Ansatsu Kyoushitsu) [Season 2]
BlazBlue: Alter Memory
Brothers Conflict
Cheer Boys!! (Cheer Danshi!!)
D.Gray-man [Season 1]
Danganronpa the Animation (Danganronpa: Kibou no Gakuen to Zetsubou no Koukousei The Animation)
Kingdom [Season 1]
Kumamiko – Girl Meets Bear
Naruto
Owarimonogatari [Season 2]
Pikotaro's LULLABY LA LA BY (Piko-tarou no Lullaby Lullaby)
Sasami Magical Girls Club (Sasami: Mahou Shoujo Club)
Shattered Angels (Kyoushirou to Towa no Sora)
Shiki
Tokyo Majin
Yatterman Night (Yoru no Yatterman)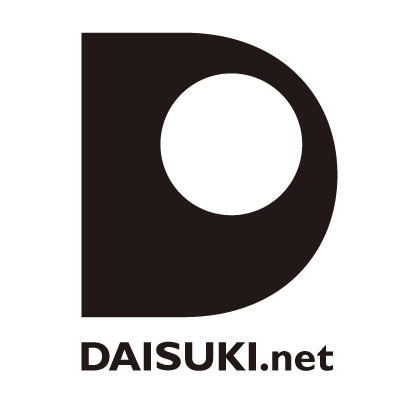 No new titles, but in fact it's something unfortunate. The service will be discontinuing on 31st October 2017 with a couple exclusives also going to be made unavailable for streaming for the UK region including One Punch Man.
A majority of the catalogue are available to watch on Crunchyroll with some also on Funimation. The only few that won't be available are The iDOLM@STER Cinderella Girls, M3 The Dark Metal, Mobile Suit Gundam: The Origin, and One Punch Man.

Funimation's streaming service has been pretty rough with its UK arrival last year but they still manage to offer a wide variety of titles especially with Crunchyroll offering their licensed titles onto the service in dubbed form.
Most of the additions joining the service are simuldubs which is no surprise as it takes them sometime to make them available. Note that all of the titles listed are English audio only.
New Additions:
Convenience Store Boy Friends (Konbini Kareshi)
D.Gray-man [Season 3]
In Another World With My Smartphone (Isekai wa Smartphone to Tomo ni.)
THE REFLECTION
Tsuredure Children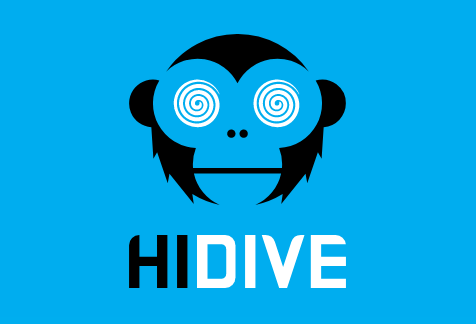 The most surprising streaming service in recent years, HIDIVE has continued to impress the UK anime community with their new service, support and even offering PayPal support. Not only have they started providing English dubs to brand new Sentai released titles, but also continues to add catalogue titles for the region.
Some of these did appear from The Anime Network service but others are also a welcome addition. OVAs and movies are even added to the service including Girls und Panzer der Film in both English & Japanese audio.
The titles listed below are Japanese audio with English subtitles unless specified.
New Additions:
Aura: Koga Maryuin's Last War (Aura: Maryuuin Kouga Saigo no Tatakai) [English dub available]
BanG Dream! OVA
The Familiar of Zero F
Girls und Panzer der Film [English dub available]
Parasite Dolls: The Movie
Queen's Blade: Beautiful Warriors (Queen's Blade: Utsukushiki Toushitachi) [English dub available]
RahXephon [English dub only]
RahXephon: The Motion Picture -Pluralitas Concentio- [English dub only]
SHIROBAKO

Oh Netflix, you never cease to amaze us. The binge-watch model they use is really cool, but it doesn't work when it comes to new anime titles airing during the current seasons because for some reason we have to wait. Anywho, we have three lists to reveal; one for the new additions, one for delisted titles, and another for upcoming exclusives. Yep Netflix have quite the line-up in store for the next twelve months.
It is also expected that every anime title joining the Netflix 'Originals' line-up will have an English dub to go alongside it, given the others did.
Also worth mentioning that some of these new additions are actually re-releases as they were previously delisted, so don't be surprised if you recognise them before.
New Additions:
Black Lagoon [English dub available]
Black Lagoon: Roberta's Blood Trail [English dub available]
Bleach [Seasons 1-3 only – English dub available]
Glitter Force DokiDoki (DokiDoki Pretty Cure) [English dub only]
Little Witch Academia [2nd cour – English dub available]
Magi: The Labyrinth of Magic
New Upcoming Exclusives:
A.I.C.O. -Incarnation-
B: The Beginning
Baki
Cannon Busters
Children of the Whales (Kujira no Kora wa Sajou ni Utau)
Devilman Crybaby
Fate/Apocrypha
Godzilla: Planet of the Monsters (Godzilla: Kaijuu Wakusei)
Kakegurui
Knights of the Zodiacs: Saint Seiya
Lost Song
Rilakkuma
Sword Gai: The Animation
Violet Evergarden
Delisted:
Hunter x Hunter [2011]
Resident Evil: Damnation (Biohazard: Damnation)


And last but not least we have the free streaming service still around. They don't get much new additions like they used to many seasons ago, but Anime Limited is keeping them alive-ish.
New Additions:
Blood Lad [English dub available]
The Eccentric Family [Season 1]
Space Dandy [English dub available]
Delisted:
.hack//Legend of the Twilight (.hack//Tasogare no Udewa Densetsu)
.hack//Roots
.hack//SIGN
E's Otherwise
Eureka Seven
Fushigi Yuugi: The Mysterious Play [OVA Series 1]
Wolf's Rain
That's it for the month of August. Quite a lot has been made available for the UK. A lot of the currently airing titles will eventually finish their run throughout September as the Autumn 2017 season begins in October.