UK Legal Anime Streaming October 2017 Round-up

NormanicGrav
•
The Autumn 2017 season has started and all of the new titles began airing. Here's a quick round-up detailing the newest additions & expired titles!
So what is the purpose of this round-up you may ask? Simple, to let folks know what titles are now available to stream legally and what titles are no longer streaming. It's important to help folks find the titles they want on the right services, especially given the UK had it rough for a long time until last year.
This list will be sorted by alphabetical order on the services.

Starting off the article is Amazon. We mentioned last month of the new simulcast additions joining the service, and they have started airing. In addition some more catalogue titles have showed up.
New Additions (Autumn 2017 Simulcasts):
New Additions (Catalogue):

Crunchyroll has been continuing their catalogue expansion thanks to their partnership with Funimation, where all of Funimation's titles go on the service in subbed form (while the dubs stay on Funimation Now). The UK continues to get a good share of titles, and along the way a couple simulcasts also join.
More titles from the Funimation deal join the service as well as the remainder of the Autumn 2017 season. The surprise catalogue additions of the month went to Anime Limited who finally managed to sort out the issues they had and managed to bring 6 titles onto the service for the UK & Ireland.
Despite appearing on the UK side on FunimationNow, the series Garo -VANISHING LINE- will not be simulcasting on Crunchyroll. The series Puzzle & Dragons X will also resume the episodes as a delaycast every Monday.
New Additions (Autumn 2017 Simulcasts):
New Additions (Catalogue):
Delisted:
Encouragement of Climb [Season 2]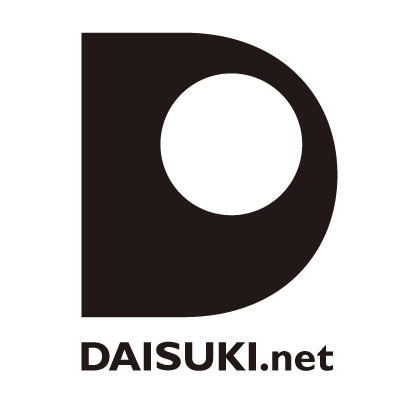 It has happened. Daisuki is no more. The service discontinued on 31st October 2017, leaving Dragon Ball Super as the only remaining title left for simulcast. There were some exclusives that are now no longer streaming for the UK & Ireland region, including the hit series One Punch Man.
Delisted:
Aquarion Logos
Blue Exorcist: Kyoto Saga (Ao no Exorcist: Kyoto Fujouou-hen)
Cardfight!! Vanguard G GIRS Crisis
Cardfight!! Vanguard G NEXT
Cardfight!! Vanguard G Stride Gate
Concrete Revolutio (Concrete Revolutio: Choujin Gensou)
Eromanga Sensei
Fate/Grand Order -First Order-
GOD EATER
Granblue Fantasy the Animation
HackaDoll the Animation
Hetalia: The World Twinkle
The iDOLM@STER Cinderella Girls
The iDOLM@STER Cinderella Girls Theater (Cinderella Girls Gekijou) [Season 1]
JK-MESHI!
Long Riders!
M3: The Dark Metal
Magic of Stella (Stella no Mahou)
March Comes in Like a Lion (3-gatsu no Lion) [Season 1]
Milpom
Mobile Suit Gundam Unicorn Re:0096
Mobile Suit Gundam: Iron-Blooded Orphans [Season 1]
Mobile Suit Gundam: Iron-Blooded Orphans [Season 2]
Mobile Suit Gundam: The Origin
Occultic;Nine
One Punch Man
Saint Seiya: Soul of Gold (Saint Seiya: Ougon Tamashii)
Sushi Ninja
Tales of Zestiria the X
WWW. WAGNARIA!! (WWW. WORKING!!)

Funimation's streaming service has been pretty rough with its UK arrival last year but they still manage to offer a wide variety of titles especially with Crunchyroll offering their licensed titles onto the service in dubbed form.
Just like Crunchyroll, the list below are mostly part of the upcoming Autumn 2017 season. All of them have begun streaming or at least will soon to. Note that all of the titles listed are English audio only.
As mentioned last month, King's Game and Love Live! Sunshine!! Season 2 will not be available for the UK site however we do get Garo -VANISHING LINE-.
New Additions (Autumn 2017 Simulcasts):
New Additions (Catalogue):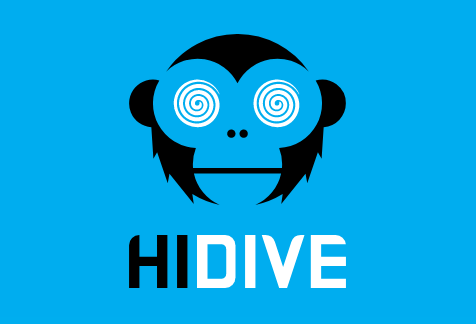 The most surprising streaming service in recent years, HIDIVE has continued to impress the UK anime community with their new service, support and even offering PayPal support. Not only have they started providing English dubs to brand new Sentai released titles, but also continues to add catalogue titles for the region. PlayStation 4 app support is coming soon also.
For this update it's the arrival of the Autumn 2017 season titles, all of the announced titles were confirmed for the UK.
The titles listed below are Japanese audio with English subtitles unless specified.
New Additions (Autumn 2017 Simulcasts):
New Additions (Catalogue):
Delisted:

Oh Netflix, you never cease to amaze us. The binge-watch model they use is really cool, but it doesn't work when it comes to new anime titles airing during the current seasons because for some reason we have to wait. Anywho, we have one new addition for the catalogue and that's ID-0 which finally appeared after broadcasting in Japan back in the Spring 2017 anime season. As expected the show is available with an English dub.
New Additions:

And last but not least we have the free streaming service still around. A couple more titles returned to the service but we also see the appearance of two cult classic anime shows available in both dub & sub.
New Additions (Catalogue):
Delisted:
Comet Lucifer
K: Return of Kings
That's it for the month of October. A solid selection have been made available for the UK. Stay tuned for the next monthly update as we find out if there are any more catalogue additions.