Anime Limited Resurrects 'Vampire Hunter D: Bloodlust' Back to the UK in 2018

NormanicGrav
•
Our friends at Scotland Loves Anime 2017 discovered this news for us to share!
Distributor Anime Limited have announced over at Scotland Loves Anime 2017 that they will be bringing back the classic film Vampire Hunter D: Bloodlust for home video release sometime next year on Blu-ray and DVD.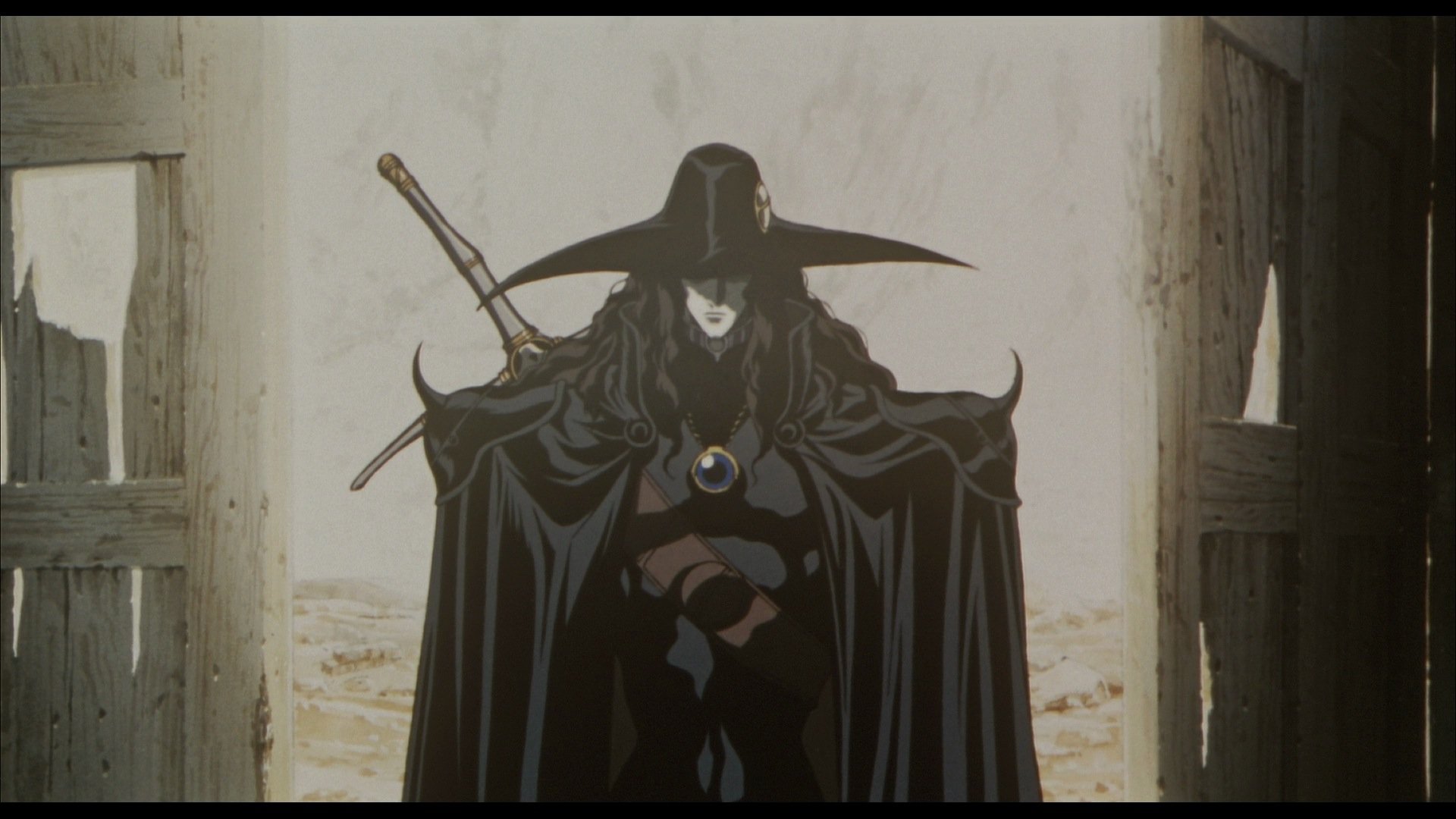 ABOUT THE FILM, STAFF & CAST
Vampire Hunter D: Bloodlust is the second anime film based on the series of novels written by Hideyuki Kikuchi and illustrated by Yoshitaka Amano (Final Fantasy). Studio Madhouse and director Yoshiaki Kawajiri were in charge of this anime adaptation and even worked with the novelist for the anime versions of both Demon City Shinjuku and Wicked City. Kawajiri also directed Ninja Scroll. The story of Bloodlust is based on the third novel Demon Deathchase.
Released in 2000, Vampire Hunter D: Bloodlust is an interesting case. The anime was produced with the intent of bringing attention to the American audience, and as such the English dub was produced first before the Japanese version so in a sense the English language is the main audio source for this film. In Japan the film was theatrically released a year after the US release with English audio and Japanese subtitles. While the studio did provide a Japanese dub cast, that version will not be available for the English release, however the English audio has been well received by both fans and critics. English subtitles will also be available.
The English audio features some notable actors including John DiMaggio, Mary Elizabeth McGlynn, Wendee Lee and also these few who voiced certain characters either in Final Fantasy X/X-2/XII; Andy Philpot, John Rafter Lee, Pamela Adlon, Mike McShane, and Julia Fletcher.
Baron Meier Link is of a dying race, but the vampire doesn't intend to remain lonely much longer. Abducting women in the night is common for his kind, so what's one more? But Charlotte's father has plenty of money, and there's no price he won't pay to get his daughter back. That's why he hires D.

D is a Dunpeal, a breed rarer than that of the vampires – after all, he's half of one. When it comes to hunting those with fangs like his own, he's the best in the business. But that doesn't mean he's the only game in town. The Markus Brothers are on the vampire's trail as well, and they're not about to lose. It's a race, not only between the rival Hunters, but for the vampire and his bride-to-be. But it might be more than just a job to D. Is Charlotte really a captive? Or will another Dunpeal be born to this world?
PROMO MATERIAL
At the time of this article, Anime Limited don't have their own videos for use but Discotek Media from North America have a really cool trailer that they used to promote their US release:
In terms of its UK release, Studio Canal's previous label Optimum Releasing originally released the film on DVD and now Anime Limited will take over the license from here on. Discotek Media have released the film on Blu-ray & DVD in North America so it is expected to share the same masters (as Discotek author their releases to make sure it is the best version available).
That's all the information available for the film. Stay tuned if we receive any more!