Seven Seas introduces the Ghost Ship Label for Mature Manga, Plus New License Announcements!

NormanicGrav
•
Seven Seas have continued their streak of new announcements with a surprise appearance of a new label for their company, plus more.
For those who are unaware, Seven Seas have released a number of manga titles over the years and recently acquired some big-hitters including the super ecchi harem series To-Love Ru for print and digital. Now the distributor have announced a brand new label for mature content titles such as To-Love Ru as well as a couple new titles!

Introducing Ghost Ship, an all-new imprint through Seven Seas's parent company Diamond Book Distributors. This imprint will cover previously announced titles (like To-Love Ru as mentioned) as well as two more new license acquisitions for both in print and digital formats – Yuuna and the Haunted Hot Springs by Tadahiro Miura, and World's End Harem by LINK and Kotaro Shono. An interesting fact is that both of these titles are also part of Shonen Jump which might surprise the number of you (To-Love Ru is also part of Shonen Jump). The former is part of the main Shonen Jump Comics label while the latter is under the Shonen Jump Plus label.
Seven Seas had this to say when announcing their new label and the new licenses:
"We've seen strong sales results with our mature manga titles and are excited to now add a specialized imprint to our diverse catalog," says Seven Seas publisher Jason DeAngelis. "I'm confident that Diamond is the perfect partner to distribute Ghost Ship titles and to promote these hotly anticipated books to the right audience."

"We've been listening to what our fans want, and these two series definitely ranked high in our reader surveys," says Seven Seas editor-in-chief Adam Arnold. "Both of these sexy harem titles feature the fantastic art our audience expects, and they're perfect for our new Ghost Ship line for older readers."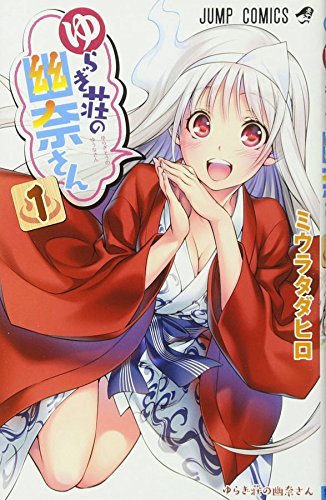 Yuuna and the Haunted Hot Springs
ゆらぎ荘の幽奈さん
Yuragisou no Yuuna-san
Homeless and haunted by ghosts, high schooler Kogarashi thinks his luck has finally turned when he finds Yuragi-sou–a cheap boarding house that was formerly a hot springs inn, now full of super sexy, scantily clad female tenants. If Kogarashi can use his spirit abilities to banish the ghost that haunts the inn, he can even live there rent-free! But when the ghost, a beautiful teenage girl named Yuuna, appears before him, Kogarashi takes pity on her and is suddenly not so sure about the exorcism. Will he help save Yuuna from becoming an evil spirit? And what supernatural secrets do the other boarders hold?
The manga will be released in single volume sets. The print release of Volume 1 is currently set to 6th March 2018 for $12.99 USA / $15.99 CAN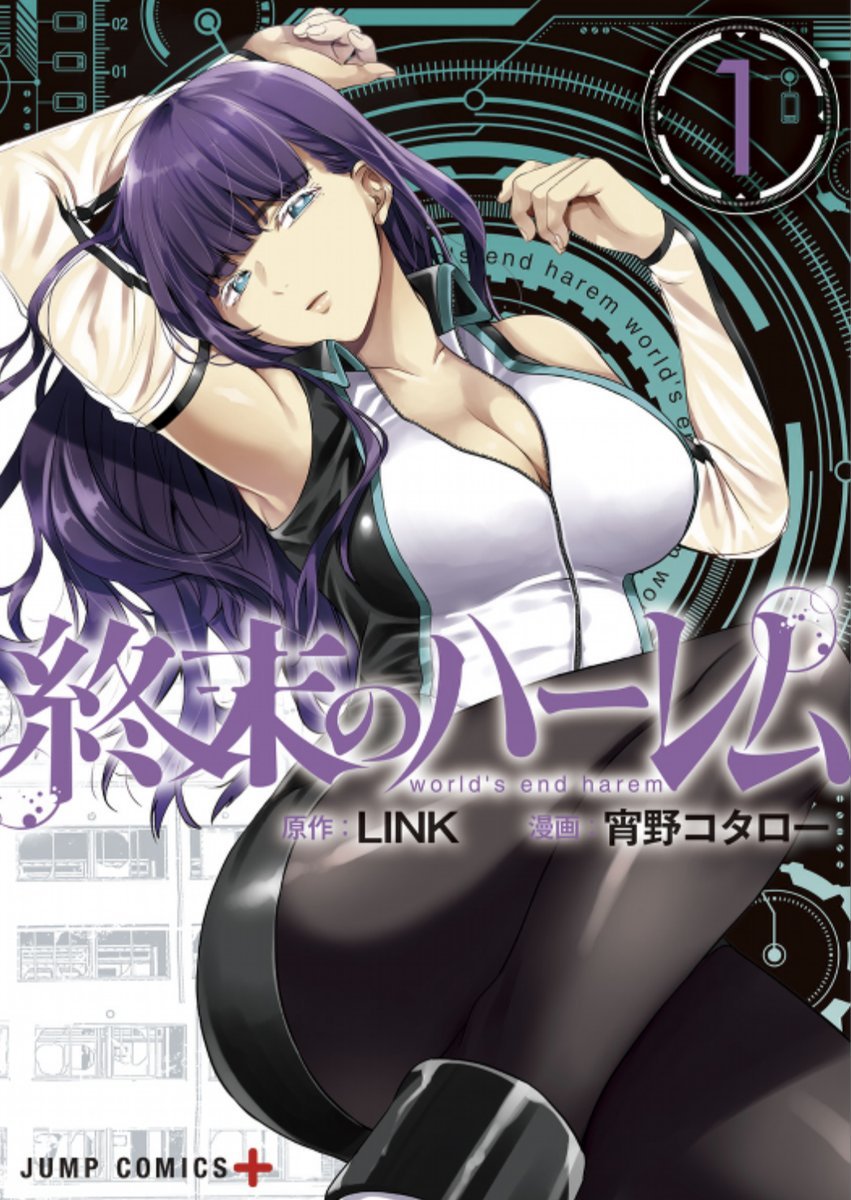 World's End Harem
終末のハーレム
Shuumatsu no Harem
The Man-Killer Virus: a lethal disease that has eradicated 99.9% of the world's male population. Mizuhara Reito has been in cryogenic sleep for the past five years, leaving behind Tachibana Erisa, the girl of his dreams. When Reito awakens from the deep freeze, he emerges into a sex-crazed new world where he himself is the planet's most precious resource. Reito and four other male studs are given lives of luxury and one simple mission: repopulate the world by impregnating as many women as possible! All Reito wants, however, is to find his beloved Erisa who went missing three years ago. Can Reito resist temptation and find his one true love?
The manga will be released in single volume sets. The print release of Volume 1 is currently set to 3rd April 2018 for $12.99 USA / $15.99 CAN.
Seven Seas and Ghost Ship have also confirmed details on the existing titles joining the label; To-Love Ru, To-Love Ru Darkness, and Yokai Girls.
To-Love Ru will be released in 2-in-1 omnibus volume sets while To-Love Ru Darkness will be in single volume sets. Both titles have their print releases scheduled on the same day of release for 5th December 2017, just in time for Christmas! The former will be priced at $19.99 USA / $22.99 CAN per volume while the latter is priced at $12.99 USA / $15.99 CAN.
Like most of the titles listed here, Yokai Girls will also be released in single volume sets. Volume 1's print release is scheduled for 2nd January 2018 with a price point of $12.99 USA / $14.99 CAN.
If you are interested to read more about these titles or even the label itself, Seven Seas have also offered a new website dedicated to Ghost Ship!