Amazon Prime to Exclusively Stream Animeism title Killing Bites this January

NormanicGrav
•
The next title to fill the Animeism block this Winter 2018 season has been revealed.
Earlier in the year Amazon made an exclusive deal with MBS to simulcast & stream titles from Animeism programming block exclusively through Prime's video service (and under AnimeStrike for North America). A couple titles have appeared on the service like Altair: A Record of Battles, Rage of Bahamut: Virgin Soul and recently this season the second season of Yuki Yuna is a Hero.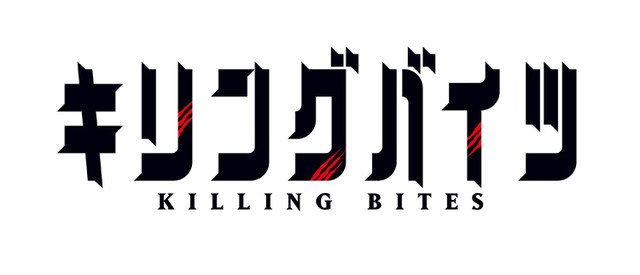 Today, the next title to join the Animeism programming block has been revealed and that will be the upcoming anime adaptation of Shinya Murata's fighting manga series Killing Bites which begins airing in Japan this January. In addition to the programming block confirmation, the anime adaptation also revealed some new information including a preview video, character designs and staff/cast.
UPDATE 12th January 2018: The series is now available to stream on the service, you can view the show pages here for Amazon UK, Amazon US, and Amazon Canada (which requires a Prime subscription to view the page itself).
ABOUT THE STAFF/CAST
The anime will be adapted by studio LIDEN FILMS (Love & Lies, New Theatrical Initial D Legend Trilogy, Terra Formars) and helmed by director Yasuto Nishikata (episode director for The Heroic Legend of Arslan). Other staff members confirmed for the anime adaptation include Aoi Akashiro (Classroom of the Elite) for the series composition, Kazuo Watanabe (The Heroic Legend of Arslan) for the character designs, and Yasuharu Takanashi (Fairy Tail, Naruto Shippuden, Sailor Moon Crystal Season III) for the music.
Confirmed voice actors for the anime have all reprised their roles from the 2015 audio CD adaptation. These include Wataru Hatano (The Heroic Legend of Arslan, Magi), Sora Amamiya (Konosuba, Monster Musume), Maaya Uchida (Charlotte, Love Chunibyo & Other Delusions!), Sumire Uesaka (Love Chunibyo & Other Delusions!, Myriad Colors Phantom World), Takako Honda (Great Teacher Onizuka, Kara no Kyoukai), Hidekatsu Shibata (Fullmetal Alchemist, Mobile Suit Gundam), Yuu Asakawa (Fate franchise, Ikki Tousen), and Chinatsu Akasaki (Food Wars!, Love Chunibyo & Other Delusions!).
Killing Bites are underworld duels between human-animal hybrids.

One beast who knows no fear will fight in this animalistic world full of fear and insanity.
This ultimate battle of the beasts will shock you to your core!
PROMO MATERIAL
The Preview trailer was added to NBC Universal's official YouTube channel:
Character designs for three of the female fighters were also revealed: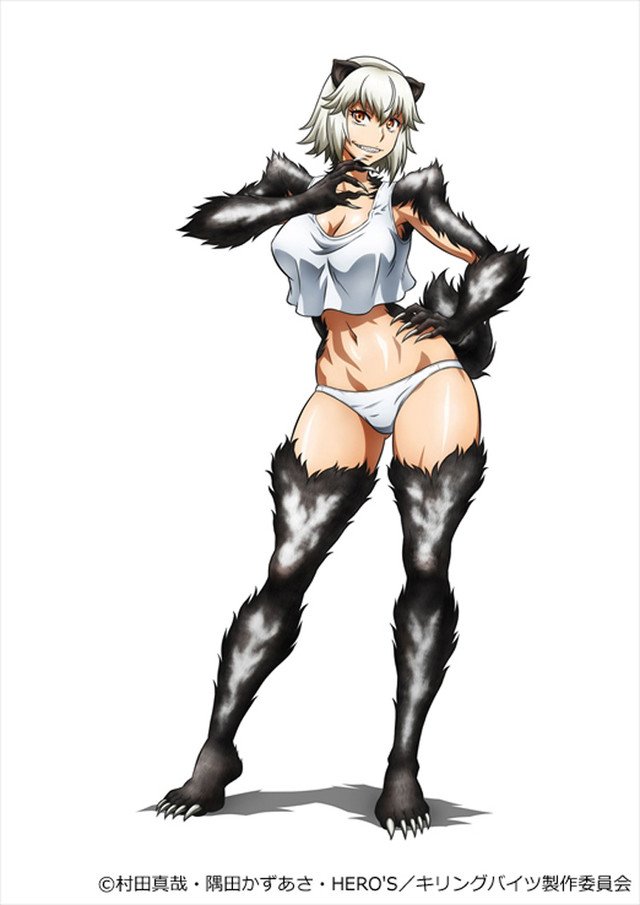 Hitomi Uzaki aka Honey Badger, voiced by Sora Amamiya.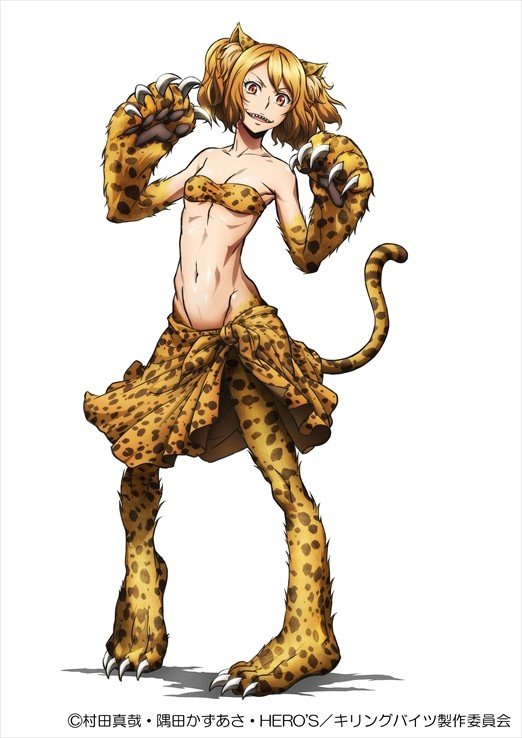 Eruza Nakanishi aka Cheetah, voiced by Maaya Uchida.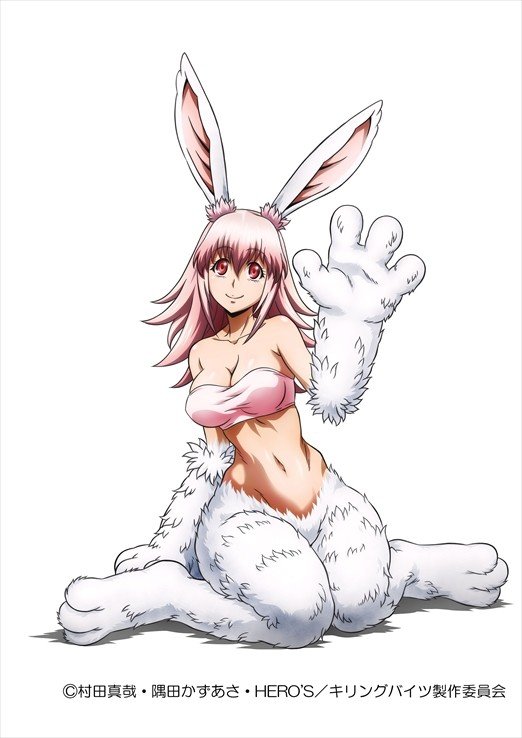 Ui Inaba aka Rabbit, voiced by Sumire Uesaka.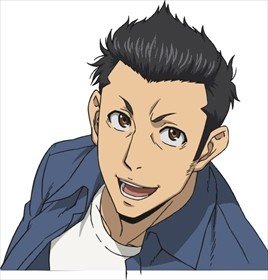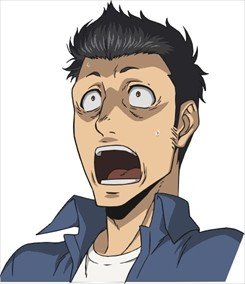 Also here is our main male protagonist Yūya Nomoto voiced by Wataru Hatano.
Killing Bites will be streaming on Amazon Prime via the Animeism block alongside another series Kokkoku: Moment by Moment starting this January 2018 anime season.
Image & info source courtesy of Japanese site Natalie