The space opera loving comedy series Space Dandy returns to the Netflix streaming service on behalf of Anime Limited. The service offers all 26 episodes from both seasons in English, French and Japanese audio with English & French subtitles. You can view the Netflix page here.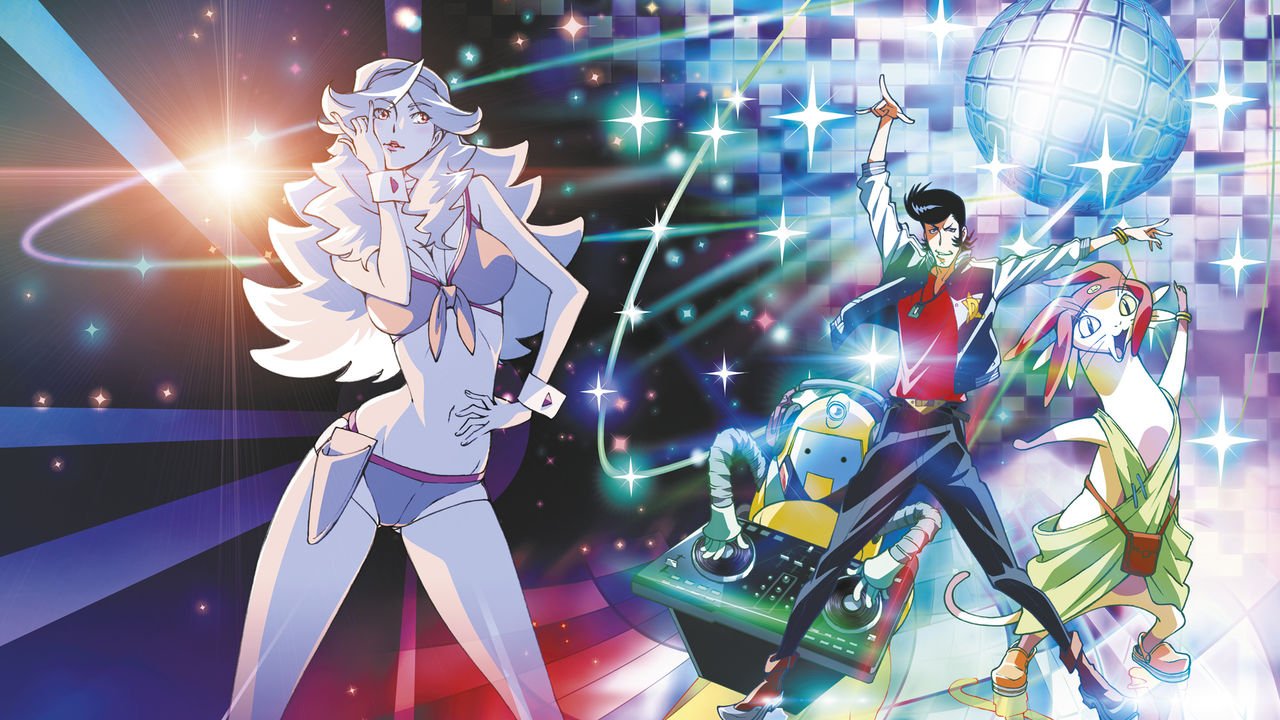 Space Dandy aired in January 2014 & July 2014 as a split-cour title, directed by Shinichiro Watanabe and animated by studio Bones. The series was among one of the first in a long time to be dubbed instantly as soon as it aired in Japan, even being offered a broadcast on Toonami in North America around the same time. Space Dandy is also one of the first titles to be licensed by Anime Limited for the UK & France, and it has been released on home video for both Blu-ray and DVD.
Space Dandy is a space hunter, someone who is paid to search for new, undiscovered alien species. It's an industry where the prize goes to the person who finds aliens the fastest. Dandy searches unknown planets for strange beings with his companions, QT the worn-out robot and Meow from Betelgeuse. Meanwhile, they're being chased by minions of the Gogol Empire, for reasons that are still a mystery…
Space Dandy is available as a complete series set on Blu-ray and DVD!