UK Legal Anime Streaming December 2017 Round-up

NormanicGrav
•
2018 is here and thus we wrap up what has been added or removed from the month of December. Here's a quick round-up detailing the newest additions & expired titles!
So what is the purpose of this round-up you may ask? Simple, to let folks know what titles are now available to stream legally and what titles are no longer streaming. It's important to help folks find the titles they want on the right services, especially given the UK had it rough for a long time until last year.
This list will be sorted by alphabetical order on the services.

Starting off the article is Amazon. One new catalogue addition for this month thanks to Anime Limited surprisingly.
We have a list of titles coming exclusively to Amazon Prime throughout the first half of 2018 (and perhaps later on) as well for those interested.
New Additions:

Crunchyroll has been continuing their catalogue expansion thanks to their partnership with Funimation, where all of Funimation's titles go on the service in subbed form (while the dubs stay on Funimation Now). The UK continues to get a good share of titles, and along the way a couple simulcasts also join.
We're going to save the Winter 2018 titles for the next round-up so these new additions are all catalogue titles from the Funimation deal or a few other series which also got added.
New Additions:

Funimation's streaming service has been pretty rough with its UK arrival last year but they still manage to offer a wide variety of titles especially with Crunchyroll offering their licensed titles onto the service in dubbed form.
Just a new catalogue title for this line-up. Note that all of the titles listed are English audio only.
New Addition: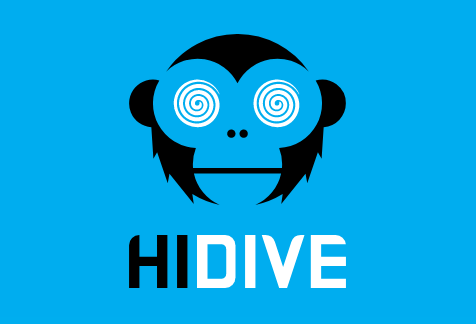 The most surprising streaming service in recent years, HIDIVE has continued to impress the UK anime community with their new service, support and even offering PayPal support. Not only have they started providing English dubs to brand new Sentai released titles, but also continues to add catalogue titles for the region. iOS and Android apps are now available also.
For this update we have more catalogue titles joining the service. The titles listed below are Japanese audio with English subtitles unless specified.
New Additions:
Delisted:
Angel Beats!
Angel Beats! OVA

Oh Netflix, you never cease to amaze us. The binge-watch model they use is really cool, but it doesn't work when it comes to new anime titles airing during the current seasons because for some reason we have to wait (though that may change for a certain Kyoto Animation series).
We have a list of titles coming exclusively to Netflix throughout 2018 as well for those interested.
The latest additions start off with the latest Netflix Original series from the Fate franchise, but only the first half. Then we have both of the newest Dragon Ball Z films plus a surprise appearance of the second Fairy Tail film. On the other hand, two Yu-Gi-Oh! properties were delisted from the service.
New Additions:
Delisted:
Yu-Gi-Oh! Bonds Beyond Time
Yu-Gi-Oh! Zexal
That's it for the month of December. A solid selection of catalogue titles have been made available for the UK. Stay tuned for the next monthly update as we cover the Winter 2018 anime season and any other catalogue additions.