Final Wave of Winter 2018 Simulcasts & More Funimation Backlog joins Crunchyroll

NormanicGrav
•
Another week, another batch of Winter 2018 simulcasts are heading to Crunchyroll. The next wave are in fact a few of the remaining titles that were not acquired from the current season so from here on that's pretty much it in terms of new simulcasts until the next season.
Also revealed are another batch of catalogue titles from Funimation's side joining the service, all of the shows listed below are available for the United Kingdom and Ireland of course!
Here's a quick recap for the articles on Crunchyroll & Funimation so far: Part 1 – Part 2 – Part 3 – Part 4 – Part 5 (Funimation Simuldub Premiere Dates)
As mentioned before, all new anime joining Crunchyroll will be in Japanese audio with English subtitles only.
Newly Announced Additions: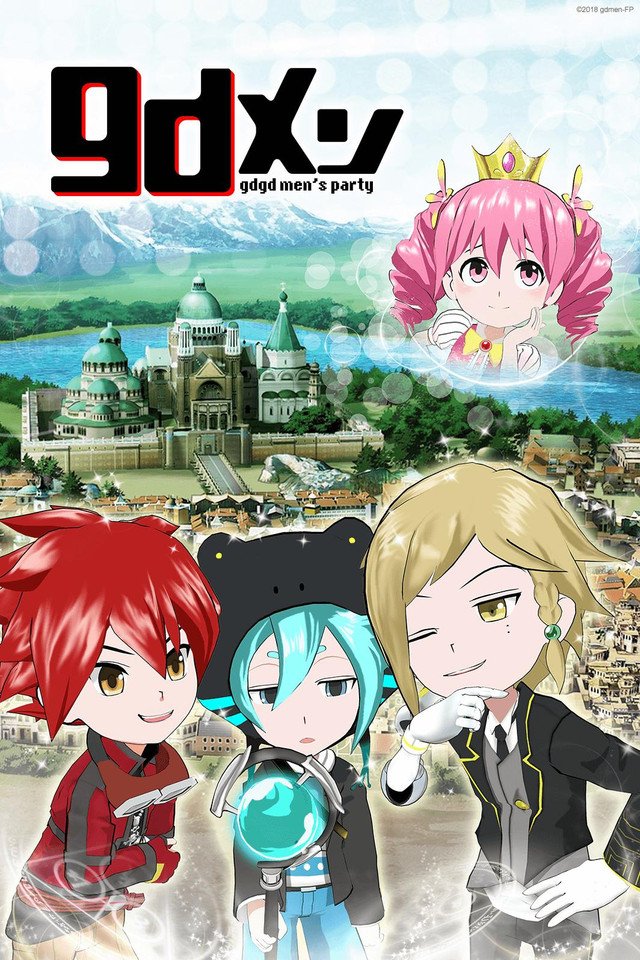 Regions: Worldwide except Asia
Time: Mondays 11:30pm GMT
The story of gdgd Men's Party follows Light and Yomi, a pair of friends who waste all their free time playing their favorite video games. One evening Light and Yomi are sucked through a portal into a fantasy RPG-style world and tasked with rescuing the princess, Melody, from the clutches of the evil Maoh. Light is enthusiastic for the quest, but Yomi feels that having a heroic destiny is a total bother…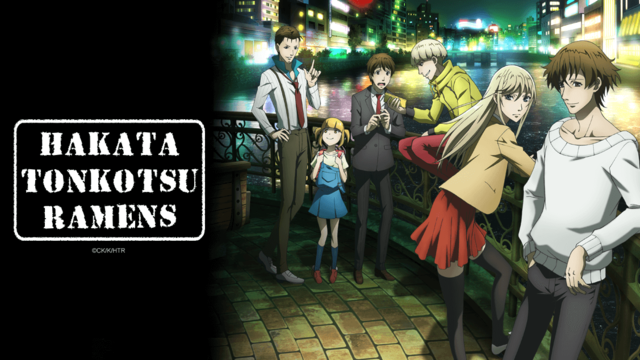 Regions: Worldwide except Asia
Time: Fridays 4:00pm GMT
"There is a person you desperately want to kill. Now, how do you kill that person?" At a glance, Fukuoka seems like a peaceful town, but crime runs rampant behind the scenes. It's now a battleground for professional killers, with urban legends suggesting that there's even one who specializes in killing professional killers. Assassins, detectives, revenge seekers, informants, torture specialists… When stories are told of these and other professionals of the underground, a "killer of professional killers" appears…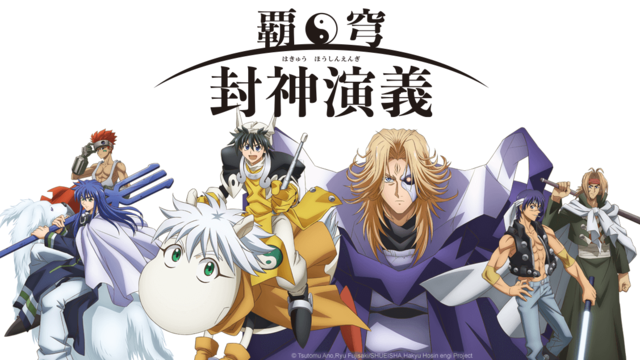 Regions: Worldwide except Asia
Time: Fridays 3:15pm GMT
A once thrived kingdom, In—now governed by an evil hermit, Dakki, and her party—is in a chaotic status with its people suffering Dakki's oppressions. Seeing this, The Hermit Band took it seriously and planned a "Hoshin Plan" which is assigned to an apprentice hermit, Daikobo, who gathered partners, captured and sealed all evil hermits, and planned to establish a new kingdom. On the other hand, the strongest and an In- royal hermit, Bunchu, stood up against Daikobo to protect the old kingdom with all his might. Thus, the death battle among invincible hermits begins…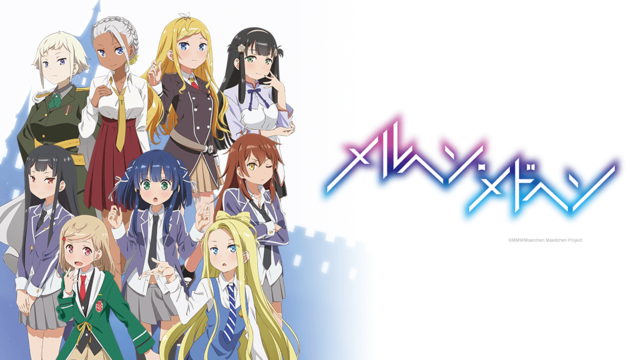 Regions: North America, UK, Ireland, Australia, New Zealand, Scandinavia, South Africa, Netherlands and Latin America
Time: Thursdays 4:00pm GMT
This is a story about girls (called "Maedchen") who are selected by "Origin". They attend school of witchcraft located all over the world to wield their magic and become first-rate "Origin Masters". Their goal is to win at the annual Hexennacht competition, where representatives of each school compete in their abilities to wield their magic. The winner gets to have one wish magically granted. Due to lack of members, Japan might not be able to attend the annual competition this year. but things start to change when one day Shizuka Tsuchimikado, the leader of Japan meets Hazuki Kagimura.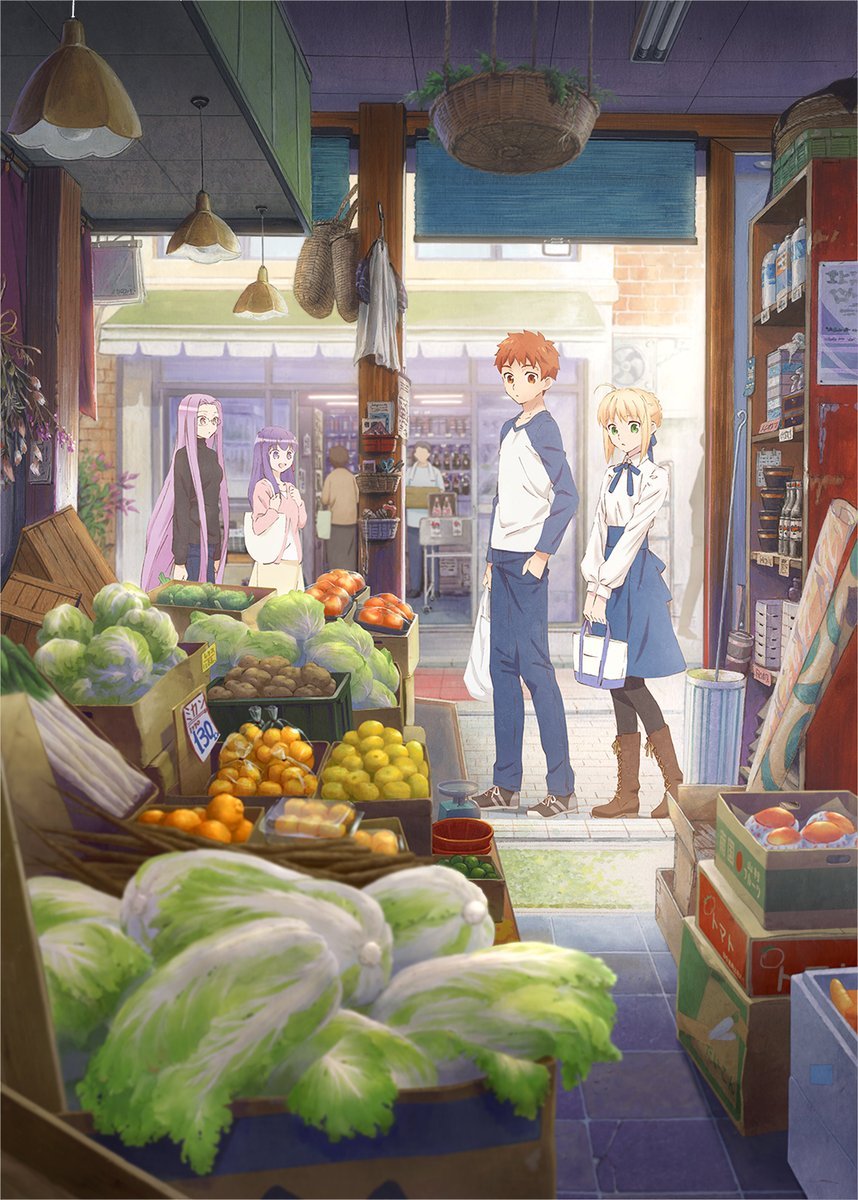 Today's MENU for EMIYA Family (Emiya-sanchi no Kyō no Gohan)
Regions: Expected to be North America, Central America, South America, Australia, New Zealand, United Kingdom, Ireland
Date: Thursday 25th January 2018, new episodes per month
"Fulfilling meal…a familiar view"
In this story, Fate and food meet in a delicious and gentle world.

It's nothing but an ordinary meal scene…

Delicious meals are served at the Emiya's dinner table every day, through spring, summer, fall and winter.

— Let's see… what's for dinner today?
Funimation Backlog Now Available: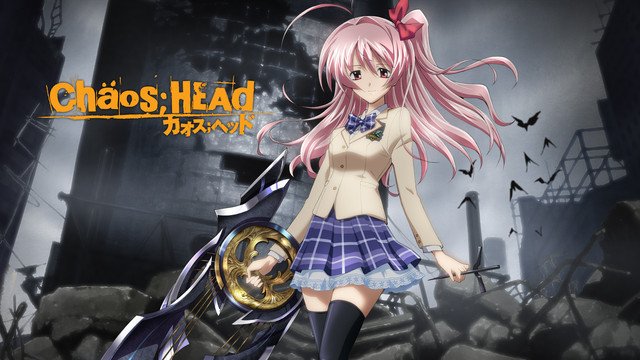 Regions: United States, Canada, United Kingdom, Ireland, South Africa
Takumi is an anime-obsessed recluse with a fetish for two-dimensional girls. His dirty little cyber secrets land him in real-life trouble after a chat room encounter with a mystery man known as the General. In the blink of an eye, Takumi goes from caffeine-addicted gamer to schizophrenic murder suspect. Between the police and a gang of girls with giant swords, someone is watching his every move.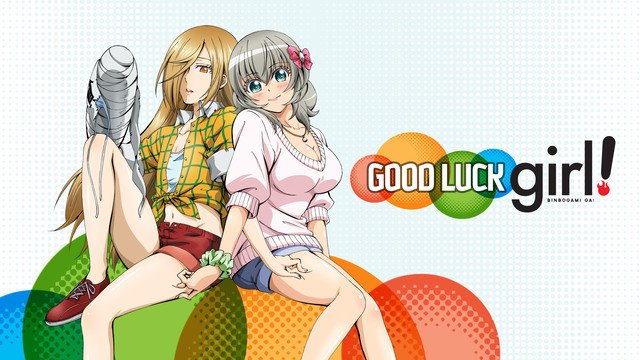 Regions: United States, Canada, United Kingdom, Ireland, South Africa
Ichiko gets lucky a lot—like a force field of happy accidents repel her from misfortune. There's a reason life always goes her way: she's bubbling over with happiness energy she unwittingly absorbs from everyone around her. It's up to the poverty god Momiji to end Ichiko's positivity consumption and restore the world's balance—but Ichiko isn't about to give up her good fortune without a fight!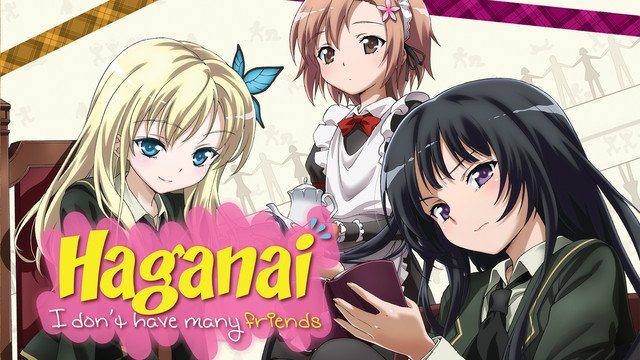 Regions: United States, Canada, United Kingdom, Ireland
Yozora and Kodoka are social catastrophes at their school. In order to make friends with other misfits, they start the Neighbors Club. In no time, a third member joins the club: Sena, a popular girl who annoys Yozora to no end. If the girls can get past their rivalry, they might learn an important lesson: Sometimes the best friends are the friends you never even wanted.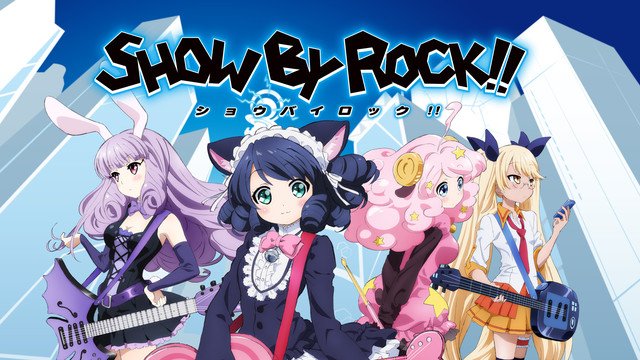 Regions: United States, Canada, United Kingdom, Ireland, South Africa, Iceland, Sweden, Norway, Denmark. Netherlands
Set in the glamorous metropolis Tokyo Midi City, where music—and the dream of musical superstardom—is everything. Here, "battle of the bands" is more than just a teen rivalry: Dozens of ensembles compete for the honor of playing atop the city's highest tower. When a Gothic Lolita-clad catgirl cutie named Cyan stumbles into the music world, she too is swept up by the dream of fame. After joining forces with three other colorful characters—bunnygirl honor student Chuchu, shy doggirl Retoree, and adorable sheepgirl Moa—the quartet becomes Plasmagica, the freshest band on the scene.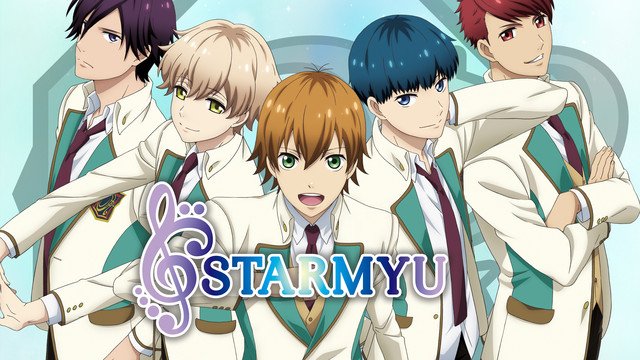 Regions: United States, Canada, United Kingdom, Ireland, Australia, New Zealand, South Africa, Iceland, Sweden, Norway, Denmark. Netherland
Ayanagi Academy: home of musical dreams and insane competition. New student Yuta Hoshitani dreams of being in show business, but to get there he'll have to gain acceptance from the Kao Council (Cherry Blossom Flower Council), Ayanagi Academy's five highest ranking students.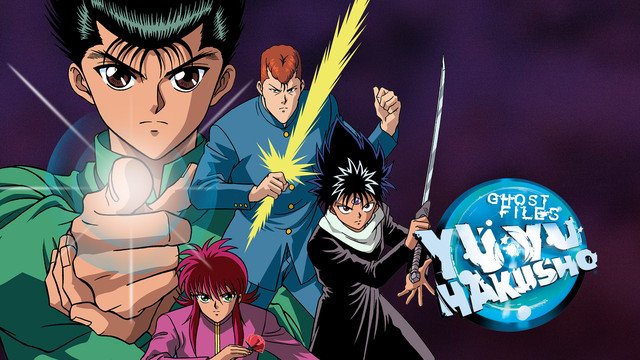 Regions: United States, Canada, United Kingdom, Ireland, Australia, New Zealand.
From cutting classes to brawling in the streets, Yusuke Urameshi is not your typical role model. In fact, this kid's nothing more than a fourteen-year-old delinquent with a talent for trouble. But in a single selfless act Yusuke dies while saving another. For such noble sacrifice he is given a second chance at life, but it's to be a life far different than the one left behind. Now a Spirit Detective, the young man must track down demons and humans alike who desire to rule over the three realms of reality.

Granted with amazing new powers to be used in the cause of good versus evil, Yusuke sets out on his first assignment. He will gather together those who will fight alongside him: Kuwabara, Yusuke's intellectually challenged formal rival from high school; Kurama, an infamous thief from the Demon World who inhabits a human body; and Hiei, a hot-headed demon skilled with both the sword and the third eye. Together, these four set forth to do battle with monsters, beasts and men.
That's it for Crunchyroll's Winter 2018 line-up. If you're interested in what other streaming services have to offer, check out our lists below: