Crunchyroll x Funimation Reveals Spring 2018 Anime Line-up

NormanicGrav
•
Crunchyroll and Funimation go all out with their Spring 2018 anime seasonal line-up with a whole ton of big shows!
Here are the list of anime that will be available for the United Kingdom & Ireland on Funimation Now. Crunchyroll regions are currently not finalised but these titles will be heading to the service.
On the Funimation side, the airing dates for the simuldubs are currently not known at this time and there are two titles that won't be available for the UK & Ireland territories; Full Metal Panic! Invisible Victory and Tokyo Ghoul;re.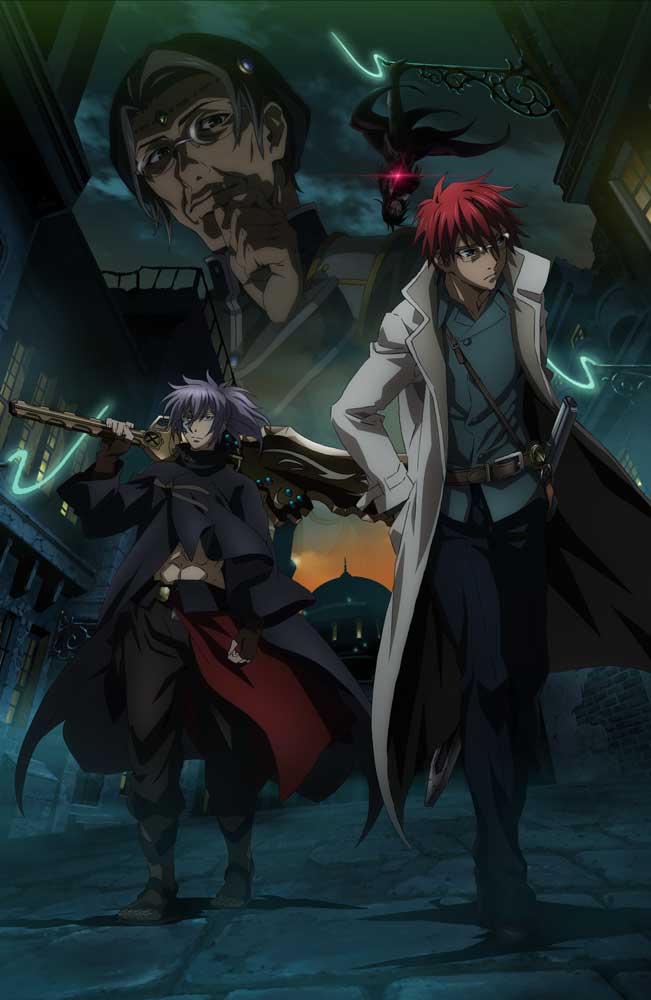 Dances with the Dragons
(Saredo Tsumibito wa Ryuu to Odoru)
Dragons, beasts, and a unique brand of magic dwell in the city of Eridana, where two clever bounty hunters have set up shop. Combining chemistry with weapons to create a powerful spell-like magic, Gaius and Gigina have their work cut out for them as they take on a variety of dangerous jobs. But soon, they may find themselves in over their heads.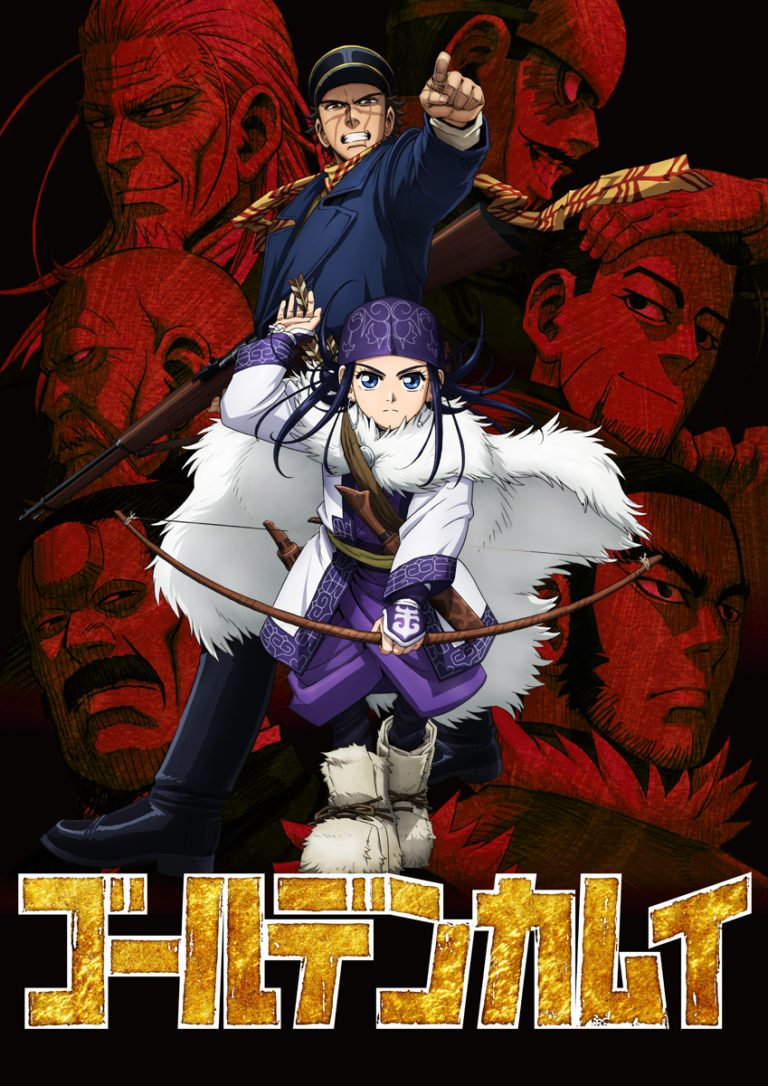 Golden Kamuy
Searching for gold in Hokkaido's harsh climate is deadly work, and after war veteran Sugimoto stumbles across part of a treasure map, things only get worse. The map is divided among several escaped convicts, and this war-hardened soldier isn't the only one who knows it. Partnering with a local who can navigate the wilderness, he'll see if he has what it takes to find the stash…and live to tell it.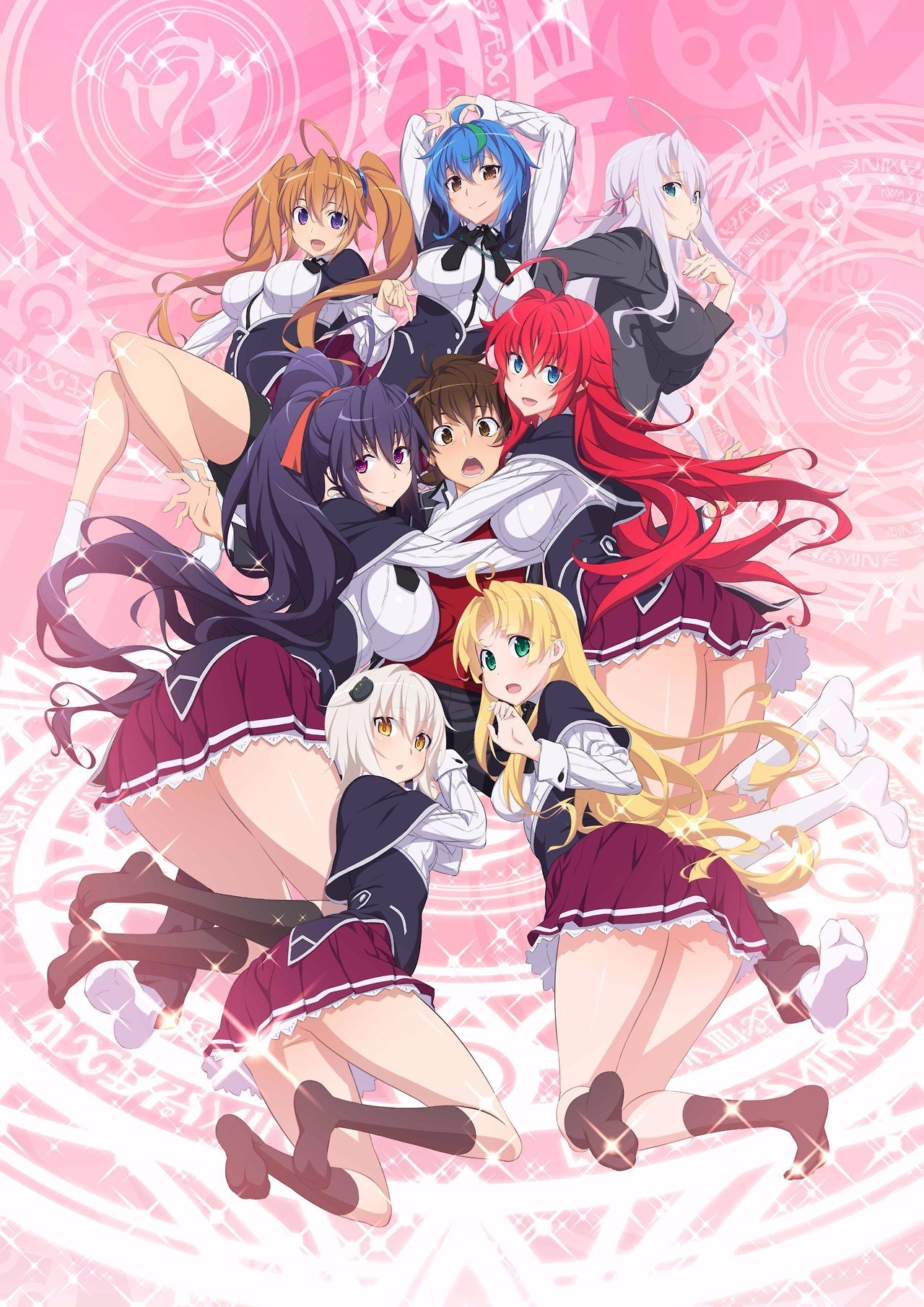 High School DxD HERO
Season four of the High School DxD series! A war between heaven and hell is raging on Earth, and hormones are raging in Issei's pants. Enter curvy Rias, a devilish class leader.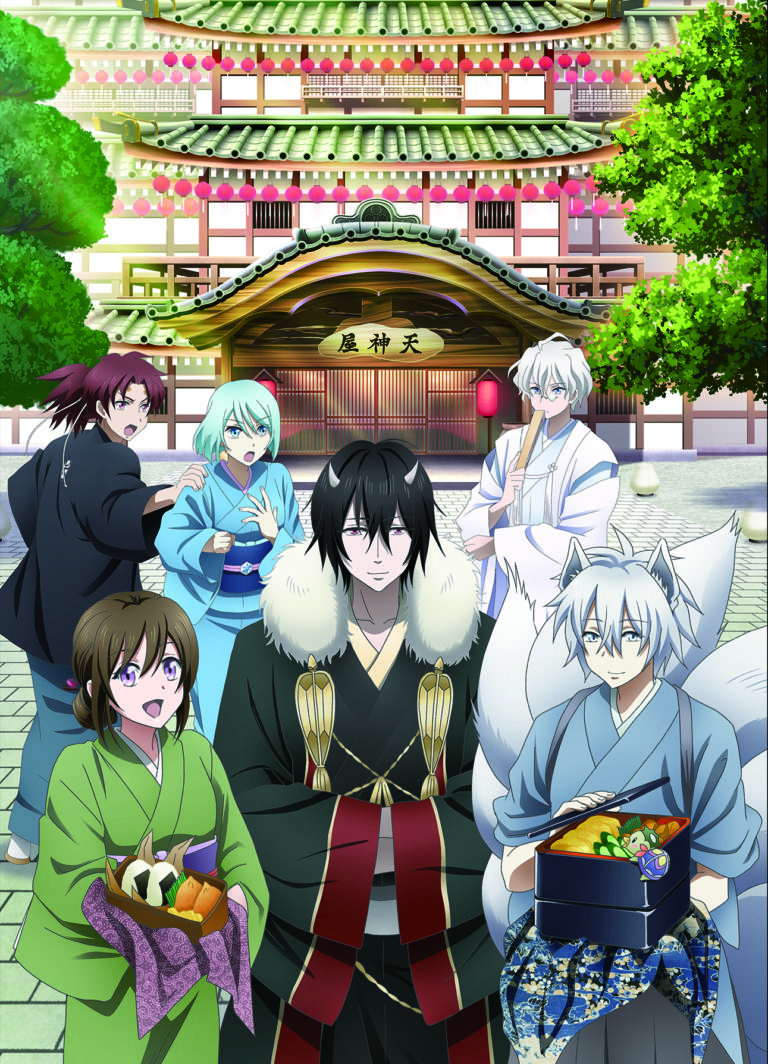 Kakuriyo -Bed & Breakfast for Spirits-
(Kakuriyo no Yadomeshi)
After losing her grandfather, Aoi inherits his ability to see spirits. One day, an ogre appears demanding her hand in marriage to pay off her grandfather's debt. Aoi refuses and chooses instead to work at the Tenjin-ya bed and breakfast for spirits!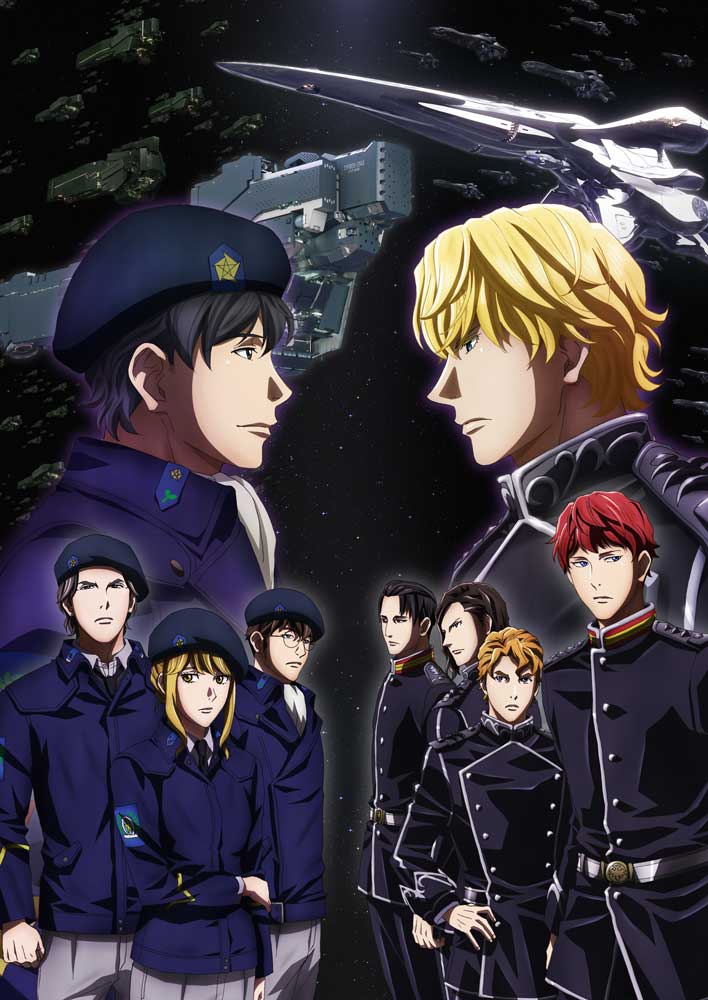 Legend of the Galactic Heroes: Die Neue These
(Ginga Eiyuu Densetsu: Die Neue These – Kaikou)
In humanity's distant future, two interstellar states – the monarchic Galactic Empire and the democratic Free Planets Alliance – are embroiled in a never-ending war. The story focuses on the exploits of rivals Reinhard von Müsel and Yang Wen Li as they rise to power and fame in the Galactic Empire and the Free Planets Alliance.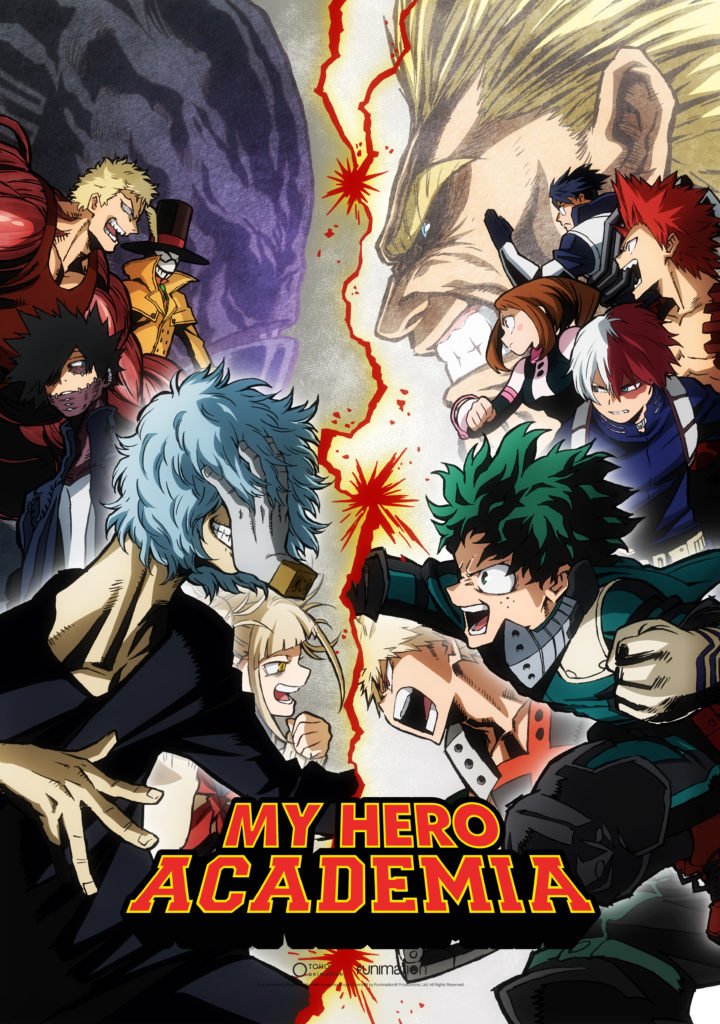 My Hero Academia Season 3
(Boku no Hero Academia)
Summer is here, and the heroes of Class 1-A and 1-B are in for the toughest training camp of their lives! A group of seasoned pros pushes everyone's Quirks to new heights as the students face one overwhelming challenge after another. Braving the elements in this secret location becomes the least of their worries when routine training turns into a critical struggle for survival.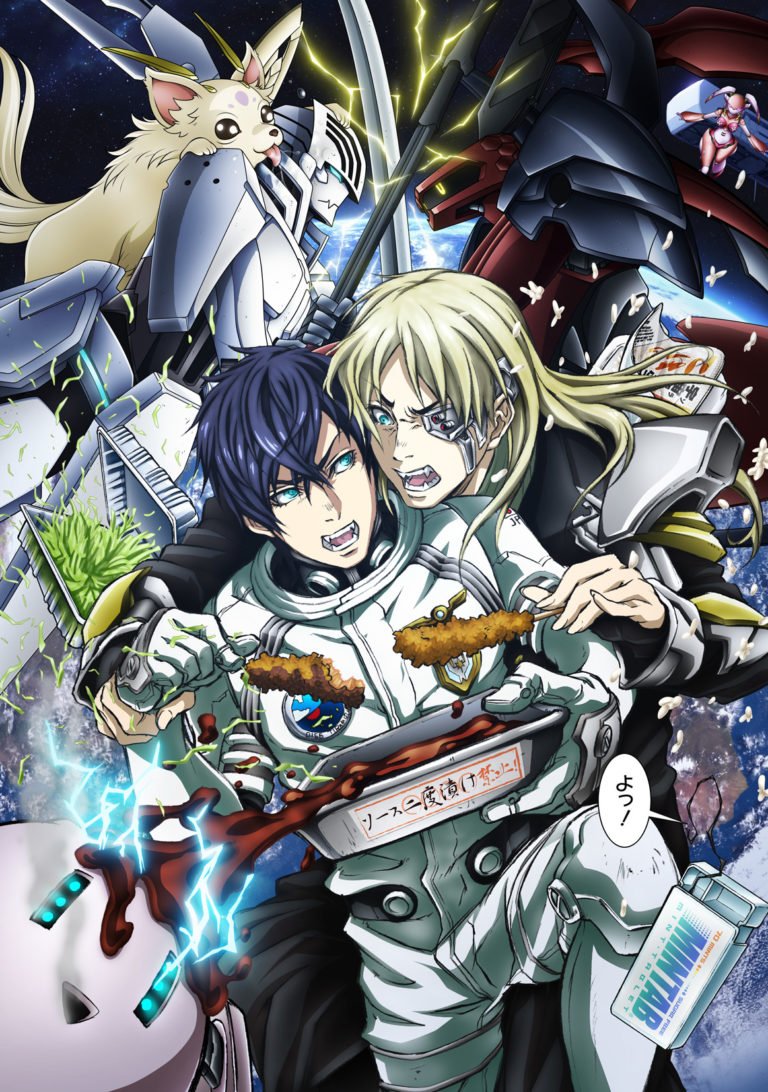 Space Battleship Tiramisu
(Uchuu Senkan Tiramisù)
The human race extended its life field and greed to the vast reaches of space… In Space Era 0156, a war breaks out amidst all of the colonies in space. Earth begins to construct a new space battleship called Tiramisu in secret. Just as the war begins, one genius pilot steers the Tiramisu as a beacon of hope for humanity.
Steins;Gate 0
A divergent continuation of the original Steins;Gate ending, Steins;Gate 0 explores an alternate worldline where Okabe abandons time travel. While attempting to forget past traumas and get his life back on track, he meets an AI that re-opens old wounds.
Also part of the simuldub season is Space Battleship Yamato 2202 (Uchuu Senkan Yamato 2202: Ai no Senshi-tachi) which is currently planned for Funimation Now with no news on whether Crunchyroll will be streaming it for the UK.