HIDIVE Reveals 'DUBCAST' & First Wave of Spring 2018 Simulcasts

NormanicGrav
•
Streaming service HIDIVE have provided a couple announcements over the past week with some big plans in store for the Spring 2018 anime season. Here's a round-up of all the information HIDIVE have in store. Article has been updated on 26th March with some more info added for Devils Line.
---
NEW PRICING STRUCTURE
On 26th March 2018 HIDIVE will be providing a new pricing structure that offers the best value you can have for using their services. Previously you had to pay $3.99 per month with $1 more to acquire 1080p HD streaming and another $2 for multiple streams. Starting the 26th it will now be $4.99 per month with all of the extra content in one price so you will save yourselves $2 overall.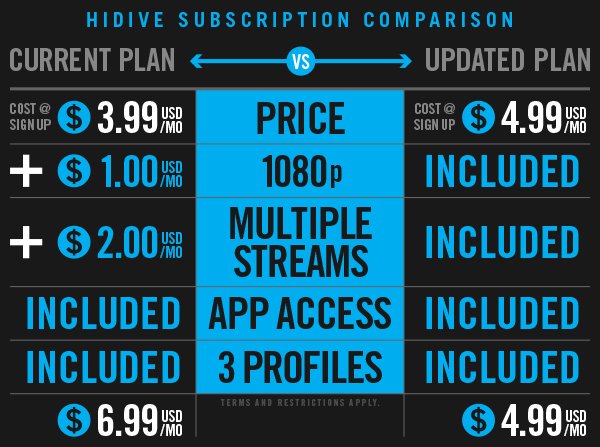 Members who have already purchased a premium membership at $3.99 or even the full package at $6.99 will be given the opportunity to pay only $3.99 per month for the next two years as a thank you for supporting their service. The $4.99 per month option will be the only one available starting (UPDATE! 1st May 2018).
"We are beyond enthusiastic about our unified, feature-rich subscription plan and value-engineered pricing with our move to focus solely on a premium, ad-free subscription video-on-demand service," said John Ledford, Founder and President of HIDIVE. "This is a direct response to our users' feedback, suggestions and collaboration during our early-access phase."

"HIDIVE's plan is a fantastic value proposition at $4.99," continued Ledford. "Even so, as a thank you to our earliest adopters, we are empowering them to lock-in their early-access pricing for two years at $3.99 a month for a very limited time before the new pricing becomes effective on May 1, 2018."
---
DUBCAST
Also announced is a special initiative known as 'Dubcast'. Dubcast will allow subscribers early access to dubbed content two weeks after its simulcast release for the latest anime and this will be effective starting this Spring 2018 season. Devils Line is the first title to be announced so far but HIDIVE will no doubt reveal a number of others soon.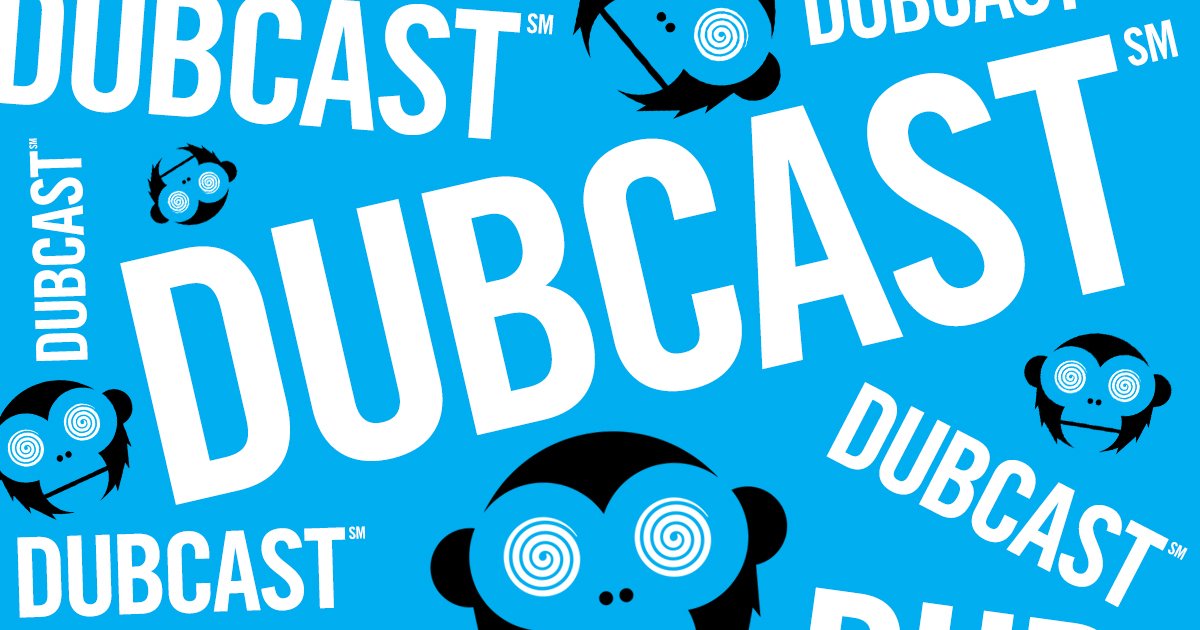 HIDIVE currently have around 110 anime titles with English dubs available on the service including Chihayafuru Season 2, Flip Flappers, Food Wars! The Second Plate, Haikyu!! Second Season and Initial D Legend 1: Awakening and many more.
"We are extremely pleased to continue to enhance HIDIVE's value proposition by providing subscribers with one of their most frequently requested features: early access to dubbed content, through the addition of our DUBCAST feature," said John Ledford, President and CEO of HIDIVE. "The localization, studio operations, and creative teams that power HIDIVE are some of the best in the business and we intend to leverage their experience spanning across three decades to deliver compelling local-language dubbed editions to fans in record time."
---
SPRING 2018 SIMULCAST WAVE 1
Sentai Filmworks and HIDIVE have announced their first few titles from the upcoming Spring 2018 season. Sentai Filmworks are the sole licensors for these titles with all distribution rights, and since Amazon Prime's Anime Strike is no longer a thing in the US – that leaves HIDIVE as the sole remaining place. So far Alice or Alice, Devils Line and Hozuki have been confirmed for HIDIVE with more to be revealed in the coming weeks. Here are the details that we know of so far:
Airing Date: Wednesday 4th April
Time: 15:30 UTC
Regions: North America, United Kingdom, Australia, New Zealand, Latin America, Spain, and Portugal
Airing Date: Saturday 7th April
Time: 16:00 UTC
Regions: North America, the United Kingdom, Australia, New Zealand, Latin America, Scandinavia, South Africa, Spain, Portugal, and the Netherlands
Airing Date: Saturday 7th April
Time: 17:30 UTC
Regions: United States, Canada, Mexico, United Kingdom, Ireland, South Africa, Australia, New Zealand, Central America, South America, Netherlands, Scandanavia, and Turkey
That's all of the news on HIDIVE for the time being, stay tuned for more as Sentai Filmworks will be announcing more simulcasts with the streaming service throughout the next couple of weeks.