HIDIVE Adds The Good Witch of the West & Just Because! for UK Streaming

NormanicGrav
•
Another update on the latest simulcast title as well as a new catalogue addition to the service!
As a quick recap to our previous article on UQ Holder (which has now started airing), HIDIVE is the latest legal streaming service for anime since June 2017. It has currently provided over 210 titles with over half of them offering English dubs and also other content available for premium members. The service has continued to grow and while the planned PlayStation 4 app is still in development, they will continue the trend of offering more simulcasts for the United Kingdom.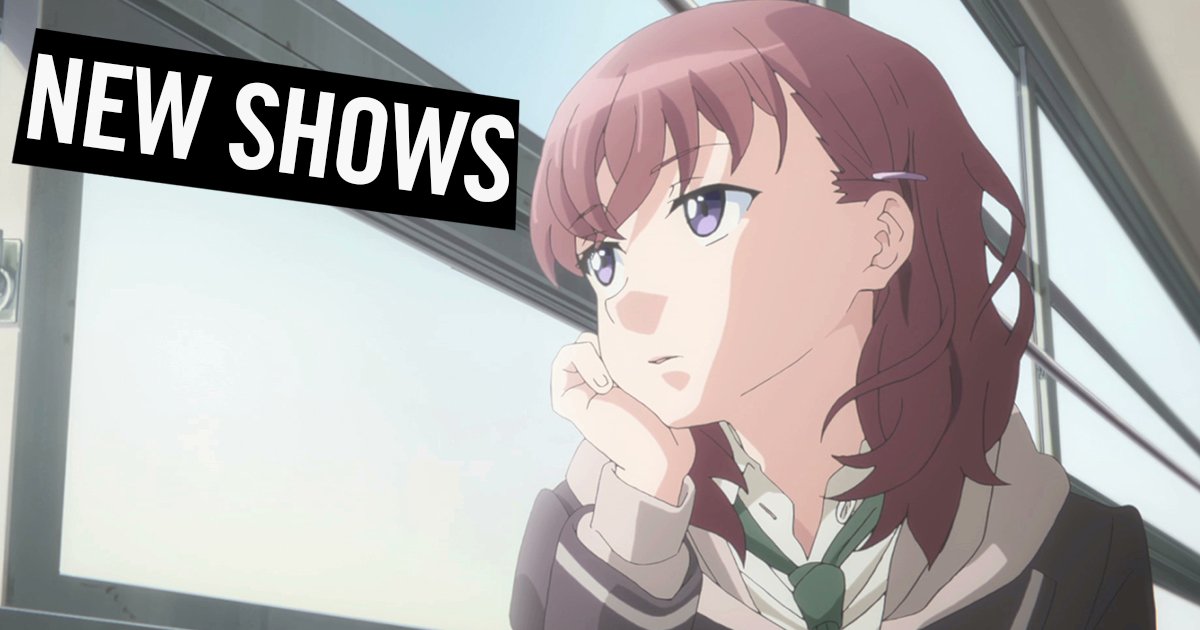 Sentai Filmworks had announced a number of new licenses last week, and we can pretty much assume they will all be made available exclusively through the HIDIVE service. Folks from the United States will also be able to watch a couple of Sentai's simulcasts on the service as well (most will be through Amazon's AnimeStrike). We can now confirm that the second announced title – Just Because! – will be available for the United Kingdom alongside Ireland, South Africa, Australia, New Zealand, Netherlands, Central America, South America, and Scandinavia for the service. Just Because is notable for featuring the character designer of Getsuyoubi no Tawawa!
For a group of high school seniors, a chance reunion with a transfer student will change the course of their final year. Eita Izumi has come back to his hometown after four years and encounters some unlikely acquaintances: Haruto Soma, Eita's childhood friend; Ena Komiya, the photography student who witnesses Eita and Haruto's reunion; Mio Natsume, whose feelings for her middle school crush still linger; and Hazuki Morikawa, a girl who seems uninterested in romantic relationships.
Also expected to be available through HIDIVE for the United Kingdom (but regions are currently not final) are the following:
ClassicaLoid [Season 2]
Dynamic Chord
Girl's Last Tour (Shoujo Shuumatsu Ryokou)
Himouto! Umaru-chan R
Hozuki's Coolheadedness (Hozuki no Reitetsu) [Season 2]
Land of the Lustrous (Houseki no Kuni)
My Girlfriend Is ShoBitch (Boku no Kanojo ga Majimesugiru Sho-bitch na Ken)
Meanwhile HIDIVE also added another catalogue title unannounced on the service. We reported that a couple were added late last week, but now we can confirm that another one turned up!

The title is for the Show section released under the Maiden Japan label in the United States – The Good Witch of the West (Nishi no Yoki Majo: Astraea Testament) – an anime series released in 2006 is now available in Japanese audio with English subtitles.
Firiel's life has always been a little unusual… after all, how many girls are raised by caretakers because their father spends all his time studying in a tower with his apprentice? But when Firiel goes to the Queen's Ball wearing a necklace that belonged to her mother, she makes a shocking discovery: she's a missing member of the royal family and a contender for the throne!

Trapped between opposing factions and manipulative parties, Firiel finds her life in danger, and her best hope is to learn the queenly skills her rivals already know. Unfortunately, the place to do that is at the same school her bloodthirsty competition already attends! Things are looking Grimm indeed as the darker side of fairy tales is unleashed!
Stay tuned for any more info on the latest simulcasts!