The fourth title of the day is once again another successful UK simulcast for the HIDIVE service.
For recaps on articles regarding the previous confirmed titles for the UK:
HIDIVE is the latest legal streaming service for anime since June 2017. It has currently provided over 210 titles with over half of them offering English dubs and also other content available for premium members. The service has continued to grow and while the planned PlayStation 4 app is still in development, they will continue the trend of offering more simulcasts for the United Kingdom.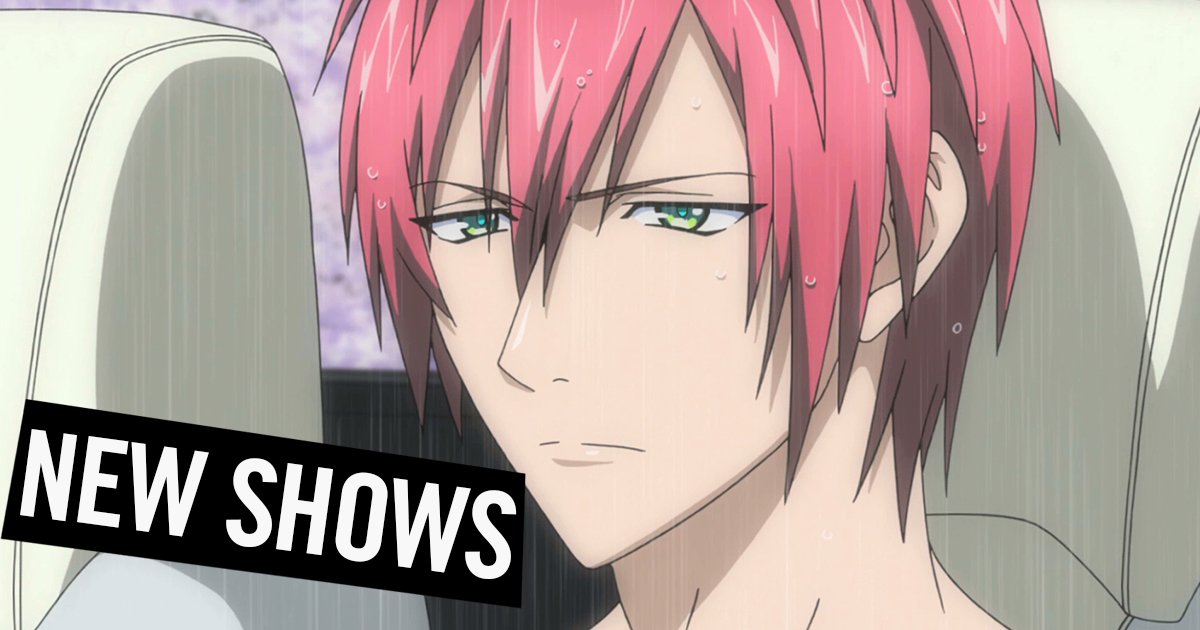 As previously stated before, Sentai Filmworks' Autumn 2017 simulcasts continue to be made available through HIDIVE for International audiences while Amazon's AnimeStrike tackles the United States zone. Today, we can now confirm that the seventh announced title for HIDIVE – Dynamic Chord – will be available for streaming here in the United Kingdom and Ireland alongside United States and Canada as well as Mexico, South Africa, Australia, New Zealand, Central America, South America, Netherlands, Scandanavia, and Turkey.
The series is based on the otome visual novel game of the same name by Honeybee Black released on Windows and PlayStation Vita. The anime will be adapted by Studio Pierrot (Mr. Osomatsu). The story follows four different boy bands under the same agency and music label:

For veteran rock band Kyohso we have:
Showtaro Morikubo as Yorito Kisaka (Vocals)
Shinnosuke Tachibana as Tokiharu Hanabusa (Guitar)
Kaito Ishikawa as Yuu Kuroya (Bass)
Taku Yashiro as Shinomune Sumiya (Drums)

For newcomer rock band Liar-S we have:
Takuma Terashima as Sakura Hinoyama (Guitar and Vocals)
Nobuhiko Okamoto as Chiya Suzuno (Guitar)
Tetsuya Kakihara as Seri Yuisaki (Drums)
Sōma Saitō as Sōtarō Haruna (Bass)

For progressive rock band rêve parfait we have:
Takuya Eguchi as Reon "King" Kashii (Vocals)
Ryohei Kimura as Tsumugi "Bishop" Momose (Bass)
Kousuke Toriumi as Kuon "Rook" Tsukinohara (Guitar)
Yūya Hirose as Aki "Knight" Kashii (Drums)
For international sensation apple-polisher who mixes dance numbers and rock we have:
Shouta Aoi as Narumi "NaL" Amagi (Vocals)
Takahiro Sakurai as Yūsei "Toi" Atoishi (Drums)
Yoshiki Nakajima as Yuki "UK" Aoi (Guitar)
Yuichiro Umehara as Shinobi "Kuro" Kurosawa (Bass)
Also expected to be available through HIDIVE for the United Kingdom (but regions are currently not final) are the following:
Himouto! Umaru-chan R
My Girlfriend Is ShoBitch (Boku no Kanojo ga Majimesugiru Sho-bitch na Ken)
Stay tuned for any more info on the latest simulcasts!