Attack on Titan Season 3 PV & Visual Revealed, Airs July 22nd in Japan

NormanicGrav
•
Last year it was revealed that Attack on Titan would be returning for a third season after the anime had concluded its second season during broadcast. Details on the third season were slim aside from Funimation acquiring the license and some poster visuals here and there.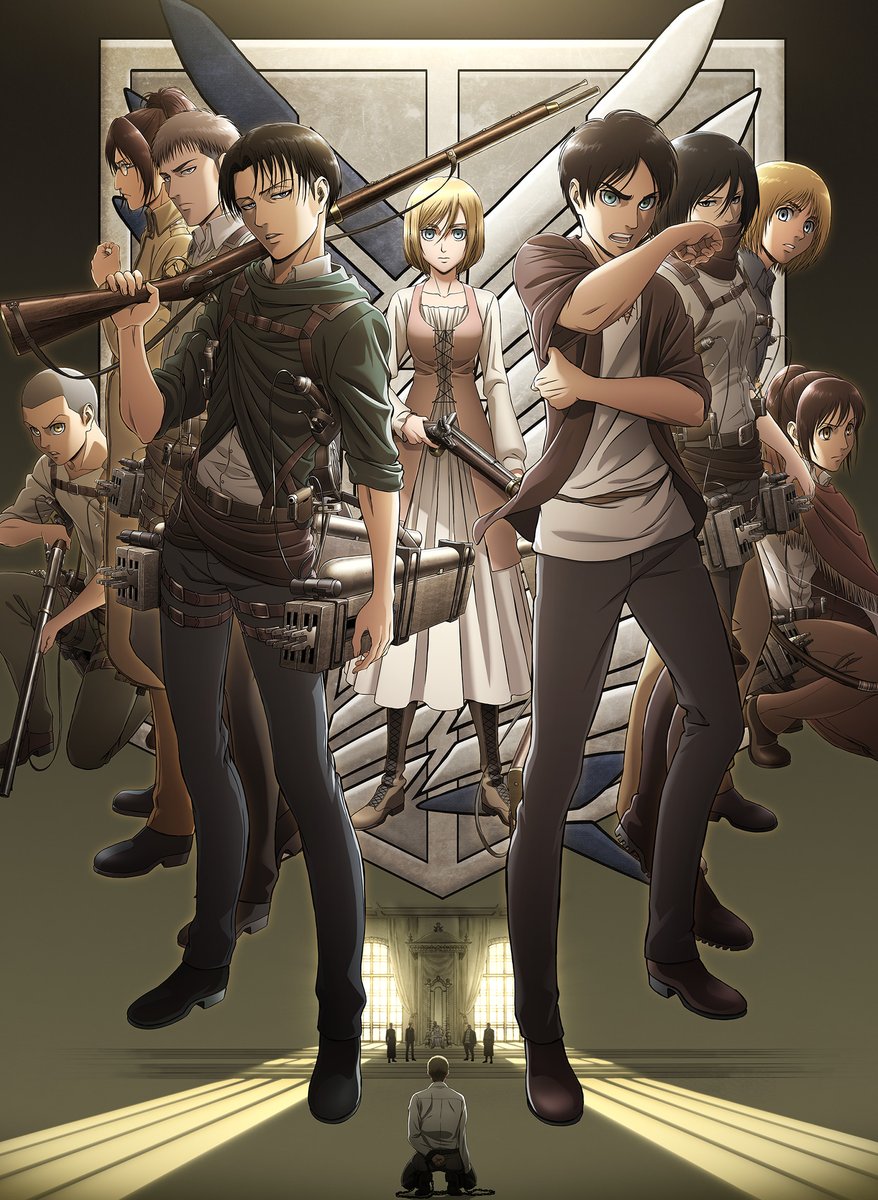 Today, a brand new visual and a promotional video has been released from NHK with an official broadcast date for the folks in Japan. The date the first episode will begin airing will be on 22nd July 2018, a bit later than the rest of the anime airing in the Summer 2018 season. It has also been reported to run for a total of 24 episodes.
Funimation have also provided an English translated trailer as well:
Attack on Titan is based on the manga of the same name written by Hajime Isayama, and has so far received three anime series (two for the main series and one for Junior High series), three anime compilation films, two live-action Japanese films, and a number of OVAs adapting the spin-off manga series.
Distributor Funimation have released the first two anime seasons and the spin-off series Junior High in the United States & Canada. Distributor Manga Entertainment have released the first season, followed by Anime Limited releasing the spin-off series Junior High, and followed again by Sony Pictures releasing the second season for the United Kingdom & Ireland. The manga series has been released by Kodansha Comics with the latest chapters available to read on Crunchyroll.
You can catch up on the Attack on Titan anime series through streaming on Crunchyroll (Japanese with English subtitles) and Funimation (English & Japanese with English subtitles).
Sources: Funimation, Moetron & Yonkou