Saint Seiya: The Lost Canvas on Netflix Now Includes English Dub
A couple months ago we saw the addition of Saint Seiya: The Lost Canvas on the ever-growing anime catalogue section for Netflix across multiple territories including the UK, US and Australia.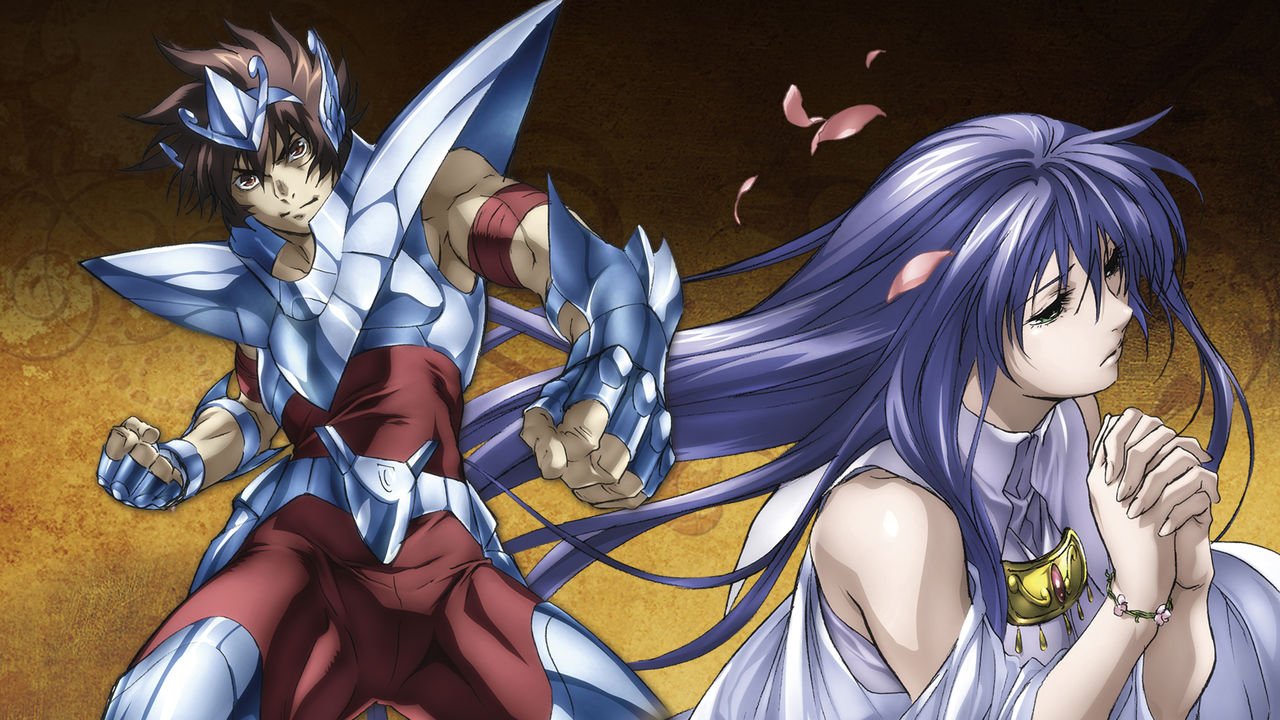 And over the past week it has been discovered that an English dub was being produced for the series, after select episodes added English support on the streaming service. Today, it has been announced that all 26 episodes now feature the newly created English dub.
You can watch the series on Netflix right here.
The English dub was produced over at VSI Los Angeles and directed by both Todd Haberkorn and Michael Sorich. The dub script was adapted by Robert Blatt, Benjamin Oren, Christian LaMonte and Todd Haberkorn. Recording Engineers done by Jonathan Abarca and Calvin Pfeffer, and Mixing Engineers done by Mark Ettel and Edgar Maldonado.
The cast confirmed for the roles are as follows:
Arnie Pantoja – Tenma
Kyle McCarley – Yato
Daman Mills – Alone
Tara Sands – Yuzuriha
David Ryan – Dohko
Paul St. Peter – Hakurei
Max Mittleman – Shion
Reba Buhr – Sasha
Taylor Henry – Aldebaran
Cam Clarke – Sage
Cristina Vee – Pandora
Todd Haberkorn – Hypnos
Lucien Dodge – Kagaho
Plot Synopsis via Discotek:
Every two hundred years, good and evil wage a Holy War. On one side, the Goddess Athena leads her 88 Saints in order to protect the world from destruction. On the other, Hades, God of the Underworld, commands his 108 Specters to sow chaos upon the face of the Earth. But in the 18th century, the repeating cycle of war takes a new twist, as the reincarnations of these powerful entities happen to be friends!

Having growing up together in an orphanage in Italy, Tenma, Sasha, and Alone thought they would be together forever, a promise they remember by flower bracelets each of them wear. It wasn't to be, however, as Sasha turns out to be the reincarnation of Athena, Tenma the reincarnation of the Pegasus Saint, and Alone… the reincarnation of Hades!

Now the battle rages, with Tenma struggling to find the strength to protect his friends. Can he keep Athena safe while fighting against his best friend? Must Alone perish so that the world can be saved? And will the three of them be able to keep the promise they made as children?
Saint Seiya: The Lost Canvas ran for two separate seasons between 2009-2010 and 2011 for a total of 26 episodes. The series was animated by TMS Entertainment and directed by Osamu Nabeshima. The series is unlicensed for the UK but has been picked up by Discotek Media for a subtitled DVD release in the United States.
Netflix also has an upcoming reboot anime series planned sometime in the future called 'Knights of the Zodiac: Saint Seiya' as part of their Netflix Originals slate. The launch date for that series is currently unknown since its official announcement last year.
Sources: JR Pictures, Netflix