Your Memories of Kyoto Animation
On 18th July 2019, the beloved anime studio Kyoto Animation was the victim of an arson attack. Thirty-five people were killed, including celebrated industry veterans and those just starting their careers. In the weeks since, the international community responded by raising over $10.1 Million to support those affected, and Crunchyroll have been collecting messages of support to send to Kyoto Animation. As we all collectively mourn this loss of life, we asked you to share your memories of what the studio and their work means to you. We are grateful for the many stories shared by our readers and staff, and your words of condolence, which you can read below:
Ruichii
Kyoto Animation has been part of who I am and what I am today. Their works brings hope and joy to me. One of my favorites was A Silent Voice, because I was bullied and it made a huge impact on my heart and soul. It was telling me "some people might not like, but at least someone will appreciate you for who you are". Free! was one of my favorite anime, for many reasons I relate to all of the characters in many ways and it changed me. I am thankful for their beautiful animation and work, because of KyoAni I am stronger and they made my life more brighter!
Ryan Wood
As everyone knows, being a teenager is tough. I never had fond memories of my school years, but being introduced to Clannad and its sequel After Story opened my eyes to a new perspective on what life is really about: Family.
Learning that "family" isn't just the blood you are born to, but the people you choose to be with, and the people who choose to be with you was such a weight off my shoulders. It gave me hope for a future that I didn't believe existed, and these sort of themes are woven so deeply into the fabric of so many other Kyoto Animation works.
So through these excruciating times, I hope the families and friends of these victims know that there are millions of people across the globe want to support them, in the same way their work supported us.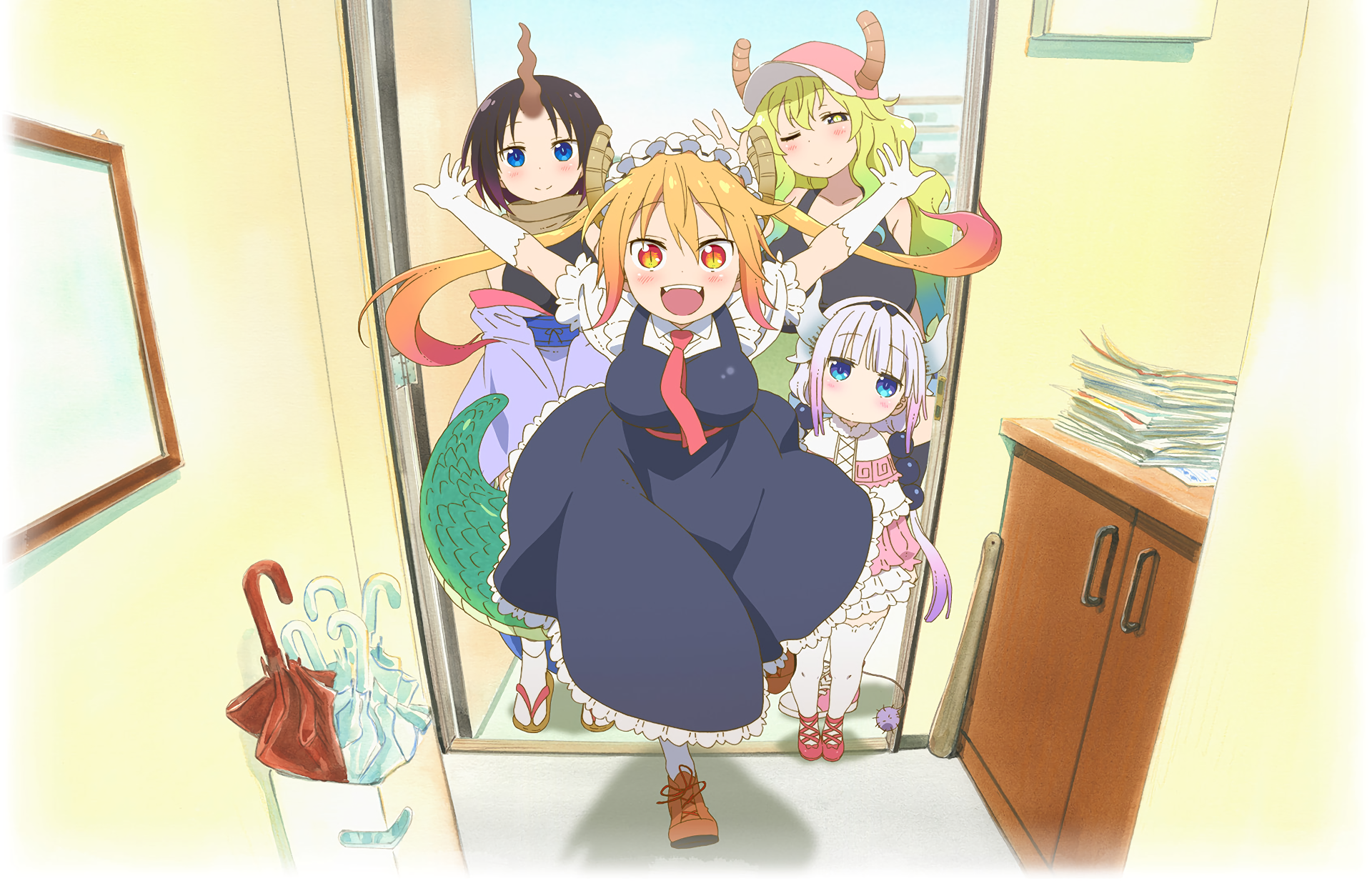 S.R.
In 2016 I was attempting to go back to school and get my grades in English and Math, as I had previously had to drop out of school.
During this, I was suffering severely from anxiety and suicidal tendencies, and every day was a challenge in many different ways. Until one day, I saw the first episode of Miss Kobayashi's Dragon Maid on Crunchyroll, and I loved it more than anything.
I watched the first episode probably 10 times that day and honestly never stopped loving it. Every week when a new episode was out, I would re-watch all of the released episodes over and over and over. Before going to school, I would sit down and watch all of the released episodes and they gave me the motivation to live and to get to school and get my grades.
By now, I have watched the series at least 30 times, bought figures of the characters, own all of the manga and spinoffs in both English and Japanese, and can safely say that watching that anime at the time, truly, saved my life. Thank you KyoAni for bringing them to life and for saving mine.
Tom
My first real awareness of Kyoto Animation was through The Anime Encyclopedia (3rd Revised Edition) by Jonathan Clements and Helen McCarthy. The book gives some unusual and insightful perspectives and I highly recommend it to new and old fans alike. The entries for K-On! and Clannad stand out in a way that I just had to give them a try.
I was twenty-something and realising that graduate life was not going to pan out quite the way it did for my parents, both professionally and personally. It feels a bit pretentious to bring K-ON! in at this point, but it was eye-opening how good it was – how it does so much with an everyday setting and sucks you in so that it feels like you aren't just watching TV, but actually sitting in that club room. The left-handed bass-playing Mio and the UK holiday in the film are special touches that are so relatable that it feels like the show was made for me!
The mesmerising Clannad followed, and this was probably the point where anime turned from a curiosity into a passion. Sound! Euphonium is perhaps the pinnacle for me – a showcase of polished production, great characters and music – I was amazed to learn that Crescent Moon Dance and Liz and the Blue Bird are original compositions for the show.
I visited Japan for the first time in summer 2018 and trekked up the path in beautiful Uji. Literally soaked in sweat, I finally found the overlook from the show and took in the view. I also visited the former Toyosato Elementary School and the KyoAni & Do shop. The attendant was impressed by how far I had come, but it felt like a worthy pilgrimage. I stood outside the head office close by and what struck me was how unassuming and humble the building is. This sums up KyoAni for me.
I must also mention Tamako Love story, Amagi Brilliant Park, Kanon, Air, Love Chunibyo & Other Delusions, The Melancholy of Haruhi Suzumiya and A Silent Voice. Whatever the future holds, KyoAni has produced an enviable body of art that will be with me and the world forever.
Mel
I've been a fan of KyoAni's works for years. I loved Free!, because you don't get many anime catered to girls/women that are popular enough to get multiple series & movies. I also loved their other shows; they have such a distinctive style you can tell right away when it's made by them. I always look forward to watching their new series too! They've made anime I can relate to, and get emotional about.
What affected me the most, I think, has to be that they are who adapted A Silent Voice. I'd always been iffy about the story, especially so since I am Hard of Hearing myself. I didn't really like the extent of the bullying displayed, so I never finished reading it before I watched their movie. But I was so blown away by how they displayed everything, the emotions and the growth between the two main characters. It really resonated with me. I found I connected to Ishida more because of his anxiety and isolation, for different reasons, but I could understand his feelings and I felt so much for him. Another big reason, to repeat myself, is how they displayed a deaf character. Since we still don't see a lot of disabled characters in media I really liked seeing how they were displayed, and how the disability can affect the people around them, and their own mental health.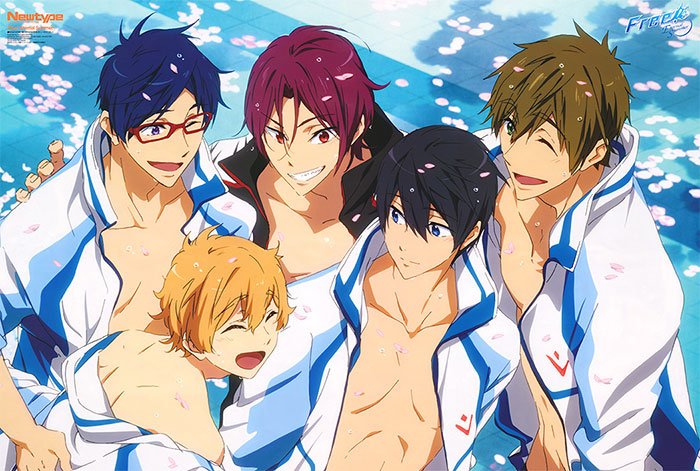 Matt
In 2006 I was 15 and had only really discovered anime as a passion within that year. One day when I was at a friend's (who at the time was equally newly obsessed) one hot summer day, he told me about this great show he'd been watching. At the time The Melancholy of Haruhi Suzumiya sounded overcomplicated and odd. I was too used to short punchy titles like Bleach, Chobits and Gundam. I remember thinking it looked amazing and the characters were adorable as he made me watch several episodes, but it went over my head.
Imagine my surprise when I later found out that the two sequel series to one of my early obsessions Full Metal Panic! had been made by the same studio. That was how I became aware of Kyoto Animation. Initially I wasn't charmed. Lucky Star at the time registered a big miss for me. I was a teenage boy, I wanted action, post-apocalyptic settings and dare I say it, ecchi (not that I would have admitted this then, and totally would have told you I was watching To Love-Ru because it was "hilarious"…)
I didn't watch much of their late '00s work for a long time. Clannad got mentioned a lot, but I never looked into it and eventually anime ended up on a backburner for a few years. That was until 2013, when through a mix of Attack on Titan, a resurgent Evangelion obsession and nostalgia, I ended up getting back into anime in a big way.
In this time my taste had changed, I liked drama and escaping reality to something recognisable and calm. Hyouka was the first KyoAni series that I saw in this time. It captivated me. Hotaro was incredibly relatable, I found myself captivated by it, I watched all 22 episodes in just 2 days and wanted more.
What I found was Beyond the Boundary, which had only recently finished airing when I watched it and the urban fantasy setting was beautiful. I couldn't help but smile for a long time after finishing when I remembered Akihito, Mirai and the heart-warming ending. These two series were two I still specifically remember from when I was getting back into anime.

Amagi Brilliant Park aired in one of the first seasons I truly followed week-to-week and was easily one I looked forward to the most. Kanie and Sento's dry cynicism played off against the perverse and self centred antics of the park's cast was comedy gold. This specifically had a lot of meaning for me: late 2014 was as I was starting my first job (a zero hour contract). Stress was high and anxiety was a daily part of my life. KyoAni made something which let me forget that completely each week. I was grateful, more so than I realised then, although the best was yet to come.
I finally watched Clannad and After Story, checked out Air and had an absolute blast with K-On!. I remember being in awe of K-On! The Movie, where the girls visit London. Being my home city, I was shocked by just how accurately it was re-created in the movie, right down to The Shard being a construction site (as it was in 2011, when the movie was made) and the concert the girls hold on the Southbank behind the London Eye was amazing. Being a place I'm intimately familiar with and seeing it picture perfect in KyoAni's big screen quality animation.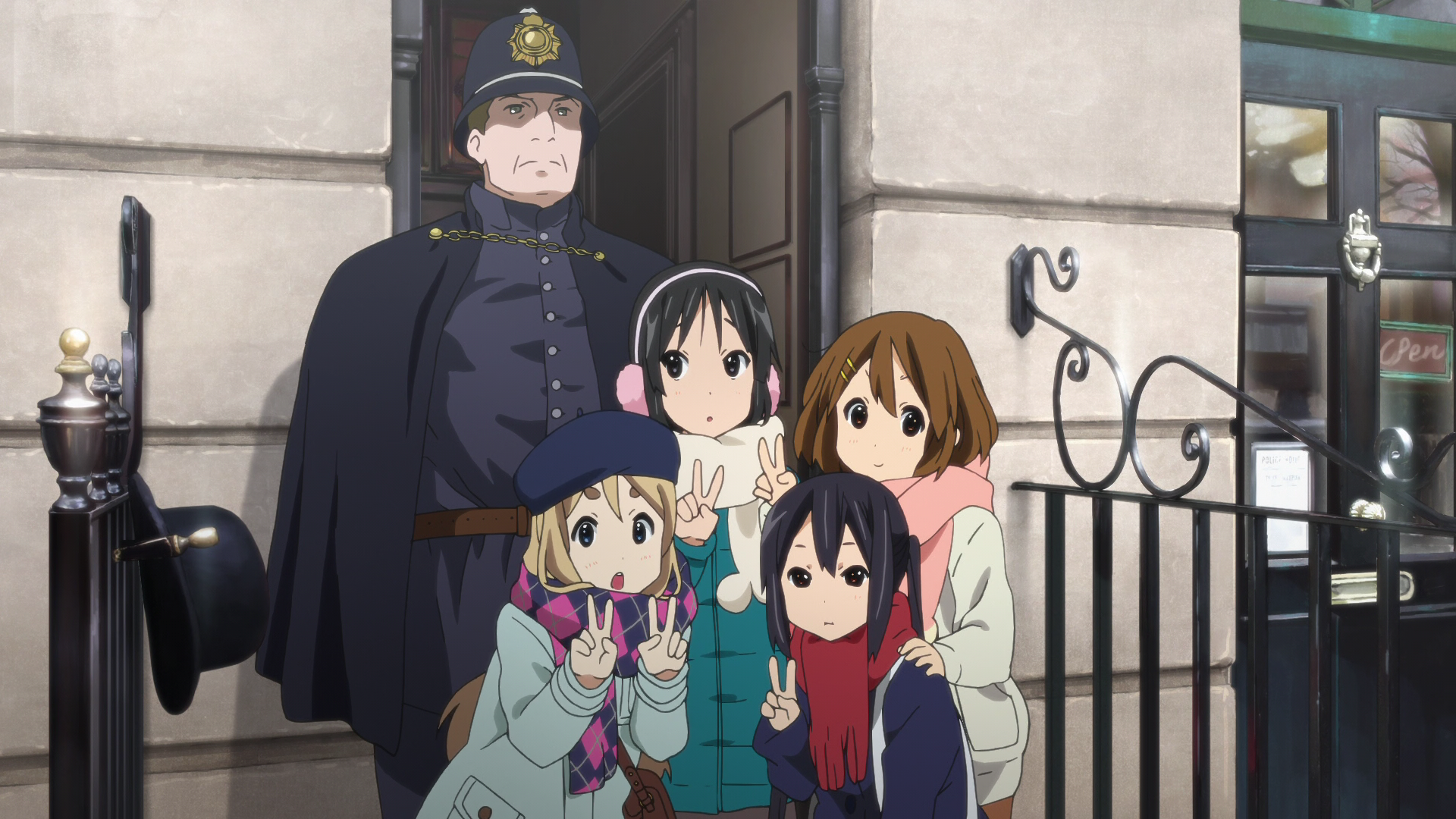 It was K-On! The Movie, although not my personal favourite KyoAni production, that proved to me just how dedicated these creatives were. There was only one way they could have made London look exactly like London in the movie: they obviously came to London and poured hundreds of hours into photography, research and planning on how to put what they saw on the screen, and how to make the characters authentically interact with the setting. Then put just as many hours into gorgeously animating it. The effort was obvious and I loved and still love them for it. You made my hometown look better than I've ever seen it, thank you.
Then came the best. Early 2015 was not much different than late 2014. Anxiety was still rife for me and a good friend whom I'd journeyed back into anime together with was losing his spark for it already. I was wondering if I was too obsessed and second guessing myself. Were the disparaging remarks he was making true? Was I just a bit weird for being near enough in my mid-20s and obsessed?
Sound! Euphonium showed me that if I was, I didn't care, I wanted to be. The beautiful story complex and simple moved me. It was one of the first times I found I identified with characters I would have usually taken a dislike too. Reina, surly and with a chip on her shoulder would usually foster dislike in me, yet in KyoAni's hands I found myself rooting for her, becoming emotionally invested as she opened up to Kumiko. The orchestration both musically and theatrically was enrapturing. I distinctly remember refusing to go to bed after late shifts until I'd watched it each week and it's likely still in my Top 10 anime now.

A Silent Voice was also exactly the right thing at the right time. It was exciting enough that anime movies were getting UK cinema releases and this was not long after Your Name had blown me away. Unfortunately being the next film to get a release, it went in with Your Name's large shadow looming over it in my mind. It then proceeded to completely blow all comparisons away within minutes. I'd read the manga before and had high expectations, I was not disappointed.
Early 2017 had been stressful, I'd started my first full time job and the sudden increase in working hours had hit me hard. Unfortunately, I had drifted apart from several friends at that time who I missed, I still wasn't over the Brexit result at the time, and was filled with a deep sense of dread for the future. One dark Saturday afternoon in late winter, I went to a cinema in central London and sat down to watch the movie.
The moment I heard My Generation by The Who I smiled, and then the smile died as the montage which begins the movie played. The direction pulled me in, they'd done it again. They'd found a way as the saying goes. By the final scene when Lit (an OST piece I still listen to now) played as the movie rounded itself out I was crying. I don't cry much. Clannad After Story didn't make me cry. Your lie in April didn't make me cry. Anohana didn't make me cry. A Silent Voice did. You found a way KyoAni, that you did.
At the same time however, you were also making me laugh every Wednesday; I remember it well. Coming home at around 6pm every day and religiously watching Miss Kobayashi's Dragon Maid (yes I'm humming the OP now as I'm typing) and loving it. Be it Tohru beating down a thief, the adorable blooming mother-daughter relationship between Kanna and Kobayashi, or Fafnir becoming a gamer and living in Makato's apartment playing MMOs. You made me laugh at a dark time too, you found a way.
You found a way at the other end of that year too. At MCM Expo in October that year, I was a week out from a notable breakup and I was lucky enough to attend Anime Limited's advance screening of Violet Evergarden episode 1. As a history nerd who loves the early 20th century aesthetic the setting was instantly hooking for me, Violet I wanted to see her find out what 'I love you' meant.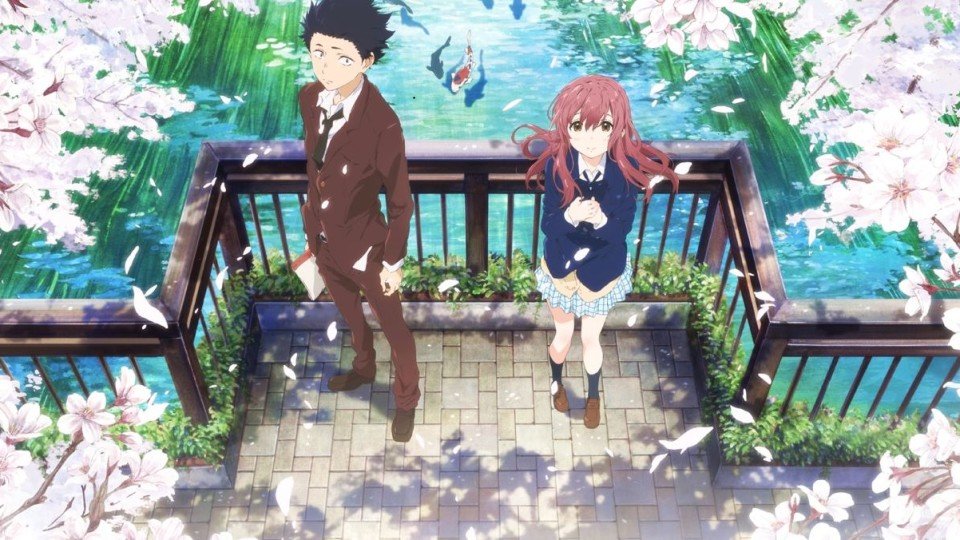 Sven
KyoAni works have affected me in a lot of ways. Clannad for example, even changed my entire worldview. It taught me a lot about family and made me find new a appreciation for my parents.
Other shows like K-On! and Miss Kobayashi's Dragon Maid were there for me to cheer me up when I was feeling down. I really hope that they will be able to recover from this loss.
Nathan B.
Since watching Miss Kobayashi's Dragon Maid, I have been overjoyed by the animation of Kyoto Animation, I went on to watch K-On!, Lucky Star and more. It was easy to see the passion and emotion that was put into each of these anime and they brought me so much joy and happiness. Kyoto Animation is one of the best studios in the industry and I felt so much emotion to hear of the tragedy. Thoughts and prayers go out to those and their families at this difficult time.
Bethan
I've loved KyoAni's work since I started getting into anime in 2013. On a trip to Japan in 2015, I was particularly excited about going to Kyoto because I knew it was where KyoAni was. When we went to the Manga Museum, I bought myself the light novel of Beyond the Boundary, hoping that one day my Japanese will be good enough to read it. To this day it remains a hope of mine.
Sophie
Violet Evergarden truly was the anime that changed my life. Its episodes all helped me to deal with grief; particularly the episode where Violet wrote letters for the mother. The way Violet waited to cry just broke my heart.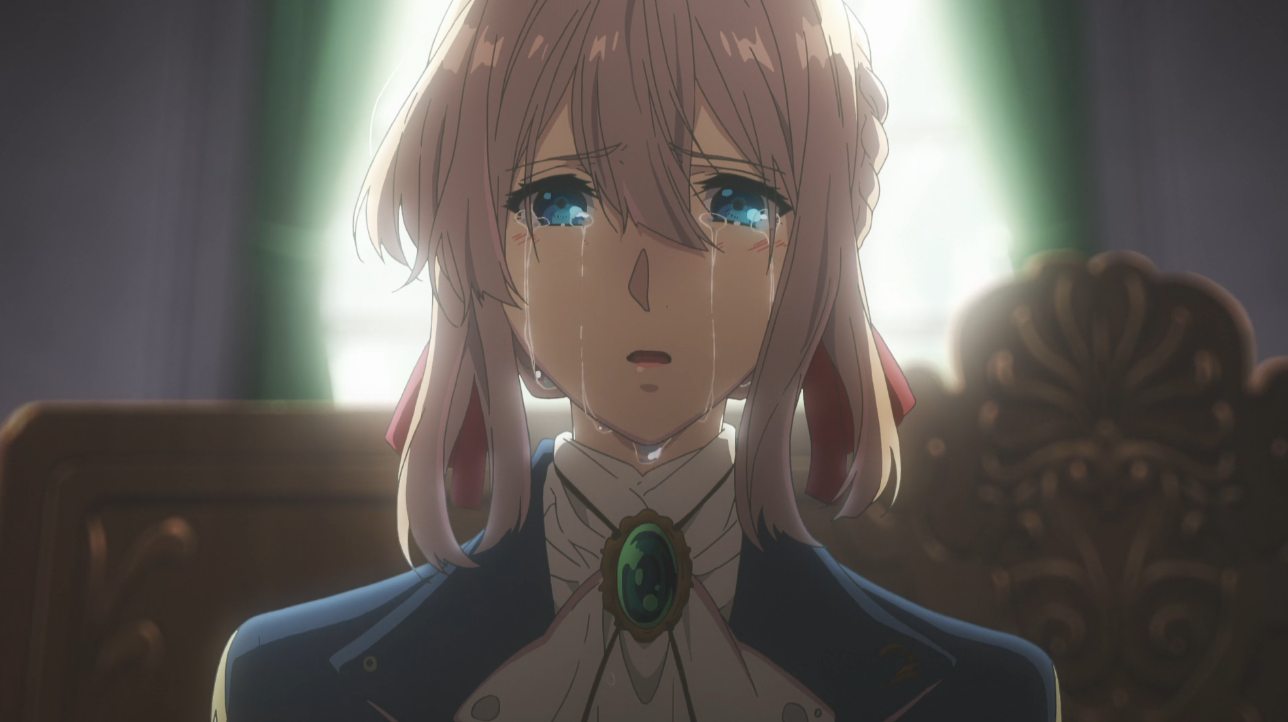 Ran0702
Kyoto Animation's works, particularly K-On!, have had an immense impact on my entire life, and it's no stretch to say that they are at least part of the reason I am still here today.
I suffered many years of abuse and neglect throughout my childhood, and this left me with some serious and rather deep-seated issues which culminated in me attempting to take my own life several times. After this, I spent a few years simply existing, living in my own personal purgatory, and attempts at treatment had no effect on me. One day in 2009, however, I heard about a show that recently began to air called K-On! There was something about K-On! that I could not put my finger on. The characters were deliberately cute, the interactions were sugary and the plot was largely absent, but I didn't care. It was, and still is, fantastic. I fell in love with it immediately; I met online communities full of wonderful people, I started collecting figurines and merchandise of the characters, and I learned to play an instrument. More importantly, however, I also began to heal. This single animated show had such a fundamental impact on me and my entire psyche that it may well have saved my life where traditional therapies had failed entirely.
Today, my life is in a very good place; I have a home, a job and a wonderful fiancée to whom I am getting married in just over two months. Kyoto Animation still continues to have a profound impact on my life through their shows that I continue to watch and enjoy and through the wonderful communities connected to them that I take part in – and it is because of the love and dedication that goes into everything they make that I am actually here today to enjoy what I have now. For that, I will always be grateful to them.
Titus Driskill
The first anime I watched from Kyoto Animation was K-On!. This anime was a light in a very dark time in my life and it brought me out of a deep depression. It helped me see how life can be good and how you should always look on the bright side of life, but most importantly, it inspired me to change my bad ways and be a better person than I have ever been. It truly saved me.
IdiomaticLynx
When I first started getting into anime, I had no real method for picking what to watch next other than going off what others considered their favourites. That's how I stumbled upon a show called Clannad. Not expecting much from it, as I wasn't really into drama or romance, I started watching it. It really struck a chord, making me realize how much the medium had to offer and opening me up to trying different genres.
As I watched more shows, I started getting interested in not just anime itself, but things around it as well, and learned about the various studios. One of which was responsible for a good chunk of my favourites at that time. That studio was none other than KyoAni. At that point, I actively started watching the shows and movies they've made. This led me to purchase The Disappearance of Haruhi Suzumiya on DVD, my first physical release, which kickstarted my hobby of collecting physical anime releases. I loved every second of the movie, and it's one of my favourites, if not number one movie to date.
Without a doubt KyoAni is my favourite anime studio. While not all of their shows are the greatest, I feel that none of them are bad. In every work you can feel the passion that went into creating it. That's why I try to go the extra mile for their shows and movies as well, figuratively when sourcing the nicest releases for my collection and literally when I booked a flight to Scotland just to catch A Silent Voice on the big screen at Scotland Loves Anime. Something no other studio has managed to match.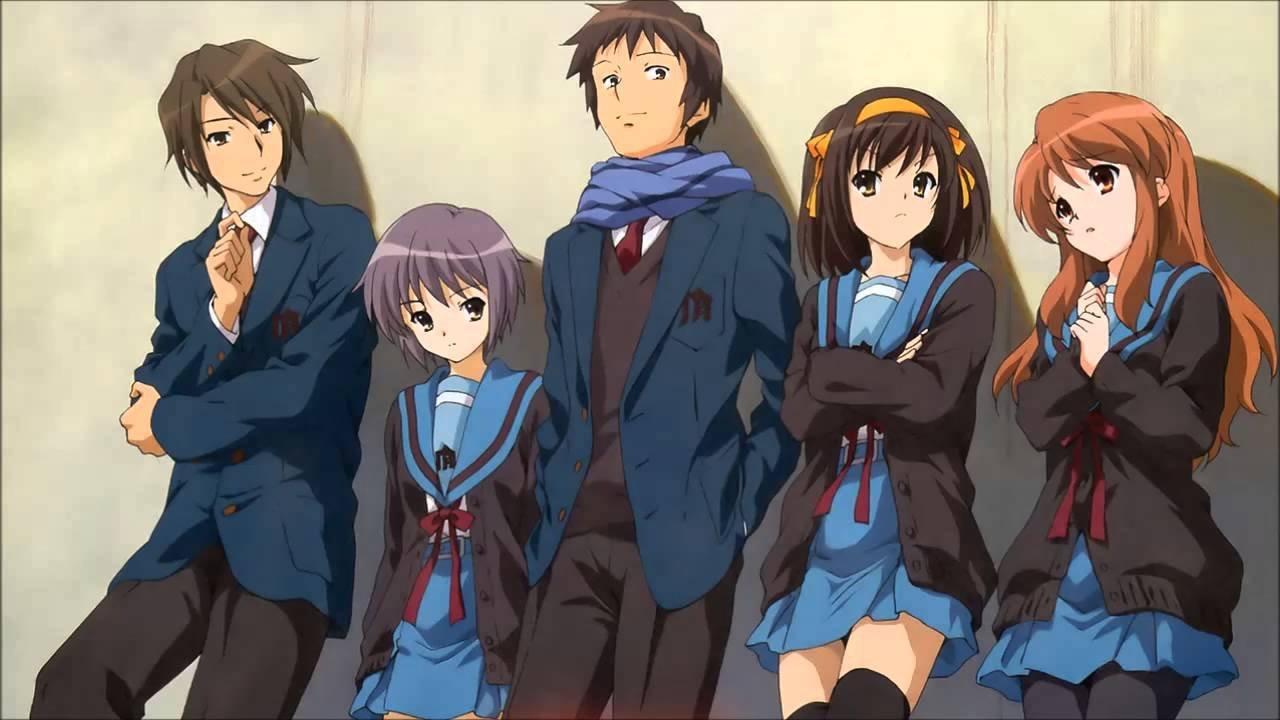 Flan
Kyoto Animation saved my life and gave me life hope to believe in making a place I would like.
AnimeTrip
They inspired me and helped me out in difficult times.
Anonymous
KyoAni works have helped me to forget about any worries. They created a world where you could escape and believe, that everything is going to be alright.
Anonymous
Nichijou, K-On!, Lucky Star, Love, Chunibyo & Other Delusions and Miss Kobayashi's Dragon Maid all saved me from depression and suicidal thoughts.
Anonymous
Kyoto Animation's works have touched the hearts of fans all over the world. Personally I love the charm and intelligence of their anime such as The Melancholy of Haruhi Suzumiya and Beyond the Boundary. The loss is devastating and I pray for the victims and their families.
---
Members of the Anime UK News team also shared their own stories of what the works of Kyoto Animation mean to them as well:
Demelza Ward
I love Japanese animation and one of the reasons for that, is Kyoto Animation. Their works are beautiful, vibrant and full of love. The studio have their own distinct style and they clearly love what they do, which comes through in every show they put out.
Of their work, Hyouka and Violet Evergarden are the two that have left the biggest impression on me. Hyouka taught me to ask questions, that being curious about the world around me was okay. It taught me that friends will be friends no matter what happens. It showed me that if you put effort into something then the world will pay back in kind. Honestly, Hyouka changed my opinions on so many things, it's no understatement to say it helped shape the person I am today.
Violet Evergarden on the other hand, taught me how grief affects us all differently and that even if you lose everything, there is always something to live for. It's sensitive, gripping and difficult to look away from. The series also has some of the best animation I have ever seen; a quality that every studio should strive for. Violet Evergarden is a series I treasure, that Kyoto Animation obviously treasures, and that I keep coming back to because it's just so important to me.
Kyoto Animation's works have brought me joy everyday, taught me things nothing else could, made me laugh, cry and given me stories and characters I love. So in their time of need I want to help support them the way they've supported people like me for so long and say thank you. Thank you for the good times, the unforgettable adventures, the characters that feel like family even today and thank you for everything that has made me into who I am today. My deepest sympathies are with all of you and your loved ones.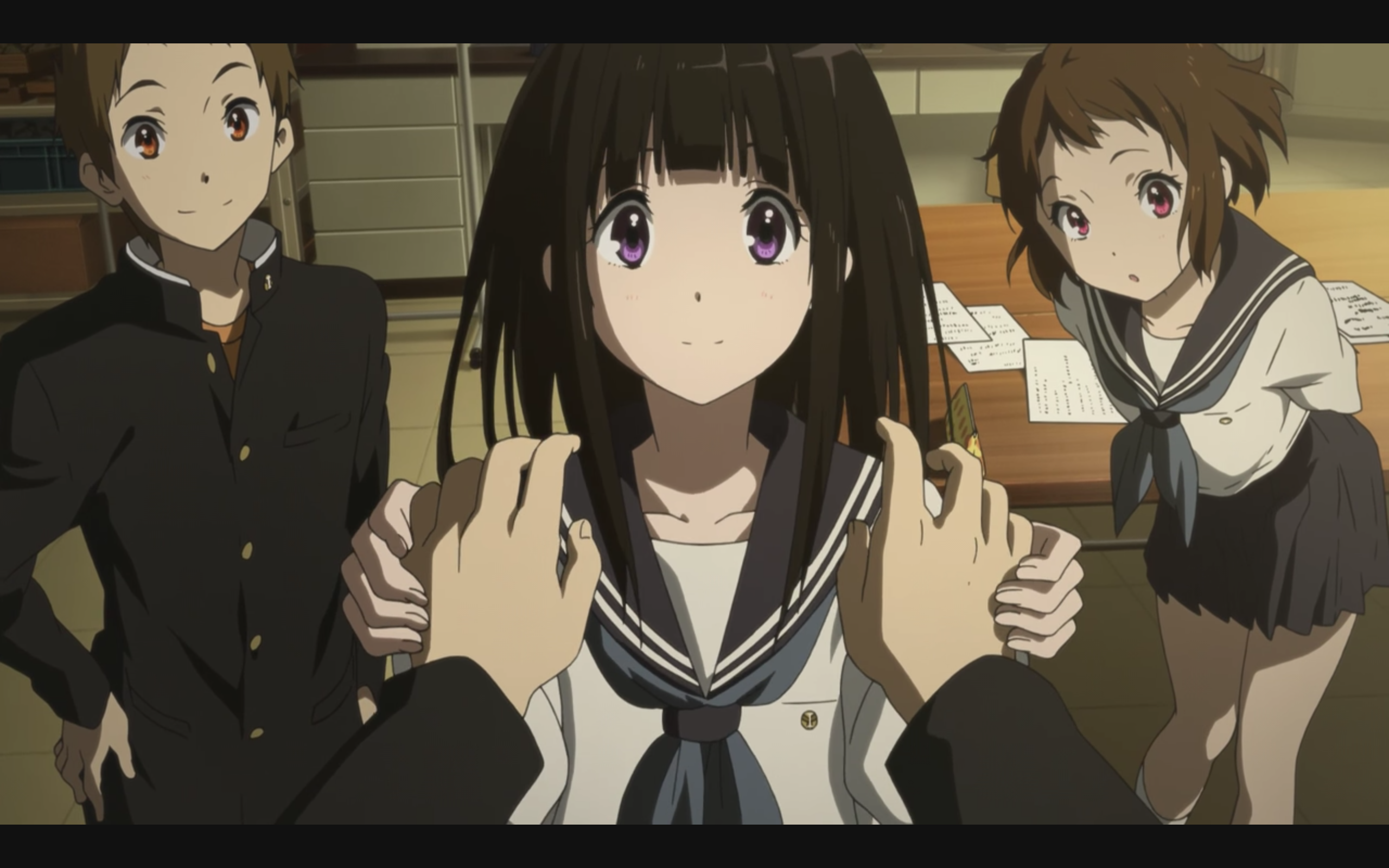 Ian Wolf
Some of KyoAni's works have been not just the best anime I have ever seen, just some of the best TV and film I've come across, full stop. It will take too long to list everything, but he are some of my favourites:
Clannad: a true tragedy. You have to have a heart of stone not to be moved by it.
K-On!: A musical joy and a record breaker – Ho-kago Tea Time being the first anime characters to top the Oricon album charts.
Free!: The series that kick-started my love of sports anime. I hope to film that was in development is still able to see the light of day.
Josh A. Stevens
Back in 2012, I almost lost my then-8 year old brother to a duplicated bowel that perforated.
He had sudden onset stomach pain, and was in agony. As Mum frantically sought medical advice, I stayed with him in the front room, and I put on my K-On! Blu-ray.
He couldn't take his eyes off the screen. The beautiful colours and fluid animation, as well as the bubbly warmth of the characters, distracted him from all the pain and fear of those first few hours. It was a rough month, and he almost didn't make it, but now he's about to start his final year of secondary school, and still remains very fond of Mugi.
Years later, after struggling to find a job, my love of anime led to me being hired to help with the UK release of A Silent Voice, and it remains the one I feel proudest to have worked on. As someone who has been bullied for my disabilities (I'm in the autistic spectrum), Shoko and Shouya's story really resonated with me. Seeing so many people in the cinema, all taking in this story and its important message, also made me realise just how much I want to work in the entertainment industry.
Thank you Kyoto Animation. No other words do justice to how much your work has shaped my life, so again, thank you. My deepest sympathises are with all of you and your loved ones.
---
While Sentai Filmworks have now stopped accepting donations for their GoFundMe, Crunchyroll has published a guide on the various ways you can help Kyoto Animation, should you be in a stable position to do so.